A collection of the very best homemade Christmas food gifts - with everything from truffles, rocky road, fudge, chocolate bark, homemade Baileys, kids treats and more!
With Christmas just around the corner, there's no better time to start whipping up some delicious homemade gifts for family, friends, neighbours and teachers (... but don't forget to keep some for yourself too!)
Homemade Christmas Food Gifts
Note: Click on any of the recipes below to be taken directly to the full printable recipe.
Make a batch of everyone's favourite cheeky Christmas drink and bottle it up for boozy little Christmas gifts.
If you're running short on time and need a quick little gift, then these Christmas puddings are just what you need! Made from store-bought chocolate Royals marshmallow cookies, they take just a few minutes to whip up.
A sweet and simple festive fudge that looks as good as it tastes!
Christmas just wouldn't be the same without a batch (or 5!) of rocky road... and this white chocolate variation is absolutely perfect.
Make a batch of our easy gingerbread, place it into cellophane bags and tie with a ribbon for a cute little gift.
Our famous shortbread recipe is so simple! Cut it into your favourite Christmas shapes for a sweet little homemade Christmas food gift.
Your favourite little ones will love being given a bag of reindeer noses! Perfect for kindy or school friends!
This is one of our favourite Christmas homemade food gifts! Perfect for teachers and neighbours - and don't forget our free printable labels!
Just like our 'Brownies In A Jar', these 'Cookies In A Jar' are quick and easy to prepare and are the perfect gift on their own, or as part of a hamper.
These no-bake balls are always a winner - with kids and adults alike! Click through to see both the peppermint crisp and cherry ripe versions.
This sweet little gift also doubles as a decadent dessert - perfect for the true chocoholic!
Our favourite no-bake chocolate slice topped with candy canes and M&Ms... a yummy little Christmas foodie gift.
These sweet little brownies are great for end of year school parties or Kinder breakups!
This is a great recipe to whip up at the last minute... amongst the Christmas chaos!
It doesn't get much more Christmassy than chocolate and cherries!
For a cheeky boozy treat, our Baileys infused cheesecake balls are just the answer.
This popular Christmas slice is delicious given on it's own or as part of a foodie hamper.
A sweet Christmas gift that the little people will love (and eat!)
These cute candy cane sleighs make a gorgeous gift for your little ones friends.
These are my go-to recipe when I need a homemade Christmas gift at the last minute. Simply decorate store-bought cookies, place into a cellophane bag and give as a gift!
It takes just a couple of minutes to prepare this simple Christmas bark.
Our most popular rocky road recipe also doubles as the perfect Christmas homemade food gift!
Take these to a Christmas party or give them as a present... the choice is yours!
These sweet little Kahlua balls make the perfect addition to a Christmas hamper.
More Christmas Recipes
If you love Christmas baking as much as I do, check out some more of our favourite recipes here: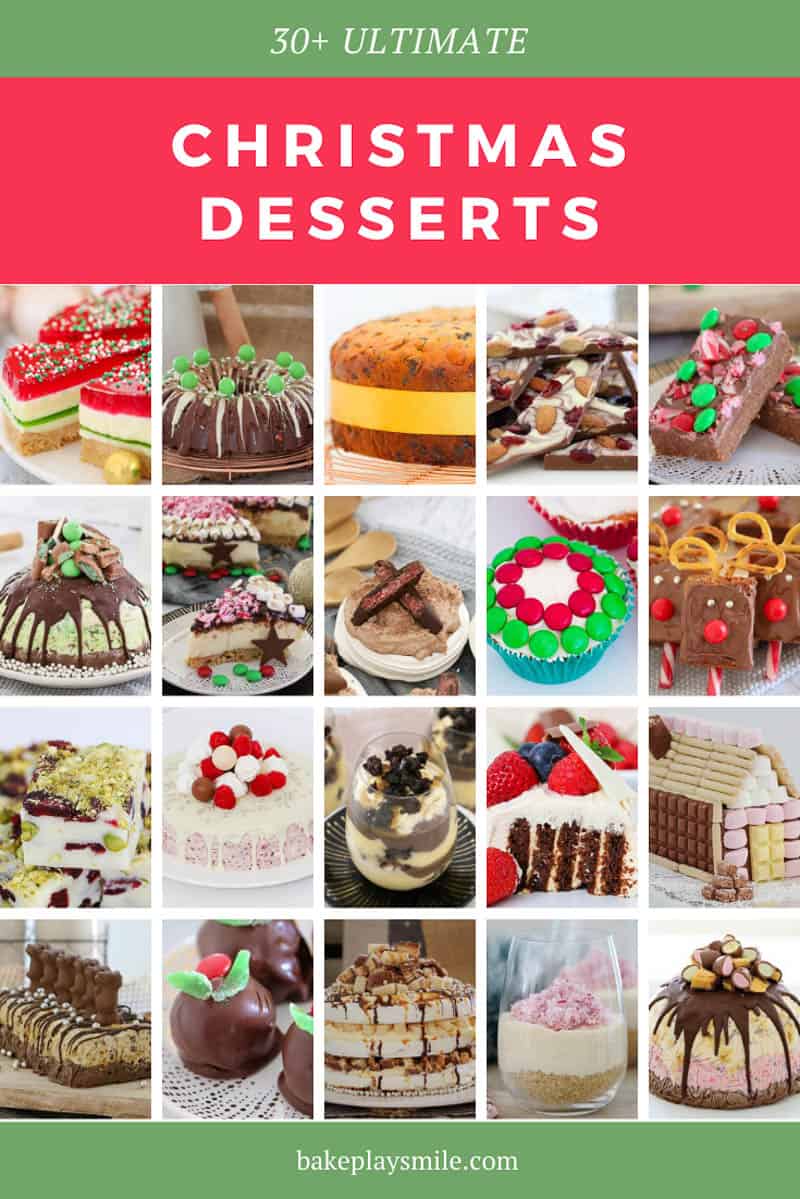 WANT EVEN MORE DELICIOUS RECIPES? Subscribe to my newsletter or follow along on Facebook or Instagram. And if you love baking, then please come and join my Facebook cooking club group or subscribe to my YouTube channel.