Reindeer Noses make the perfect homemade Christmas gift for friends and family! Simply add our super cute FREE printable labels to your gift bags and fill them with Maltesers and a Jaffa!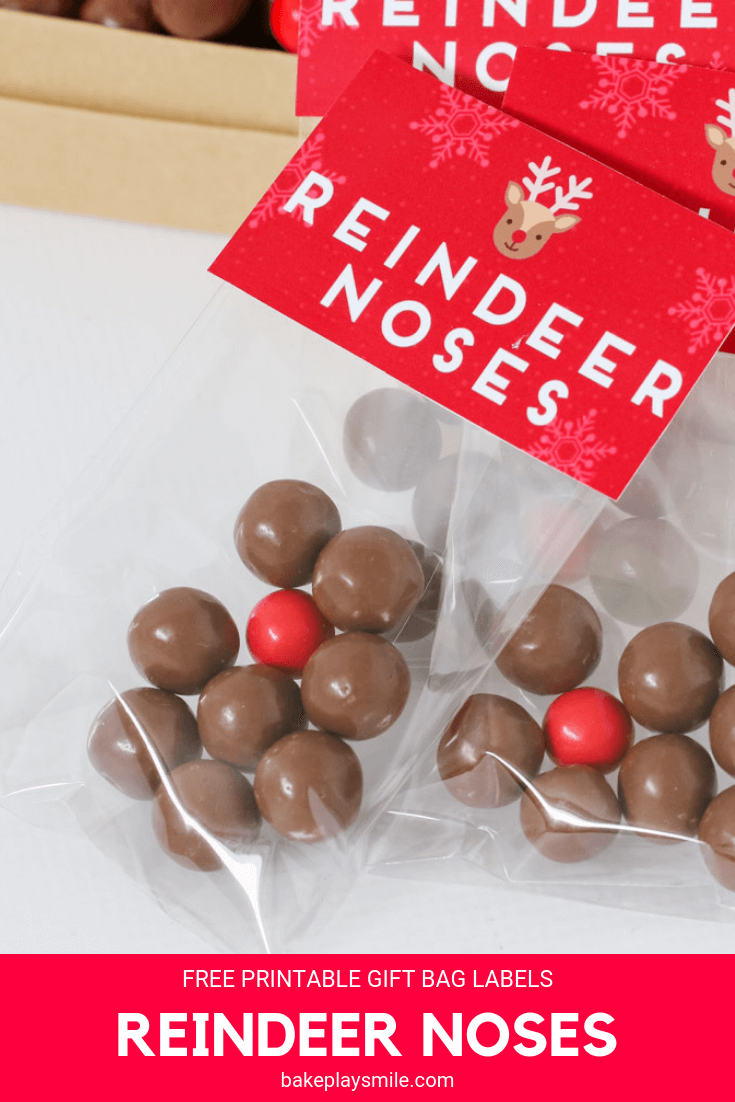 If you're after special little homemade Christmas gifts that you can make with your kids… then you've come to the right place! Our Reindeer Noses are super easy to make, look gorgeous and are perfect for giving to neighbours, friends, family and your little one's kindy/school friends.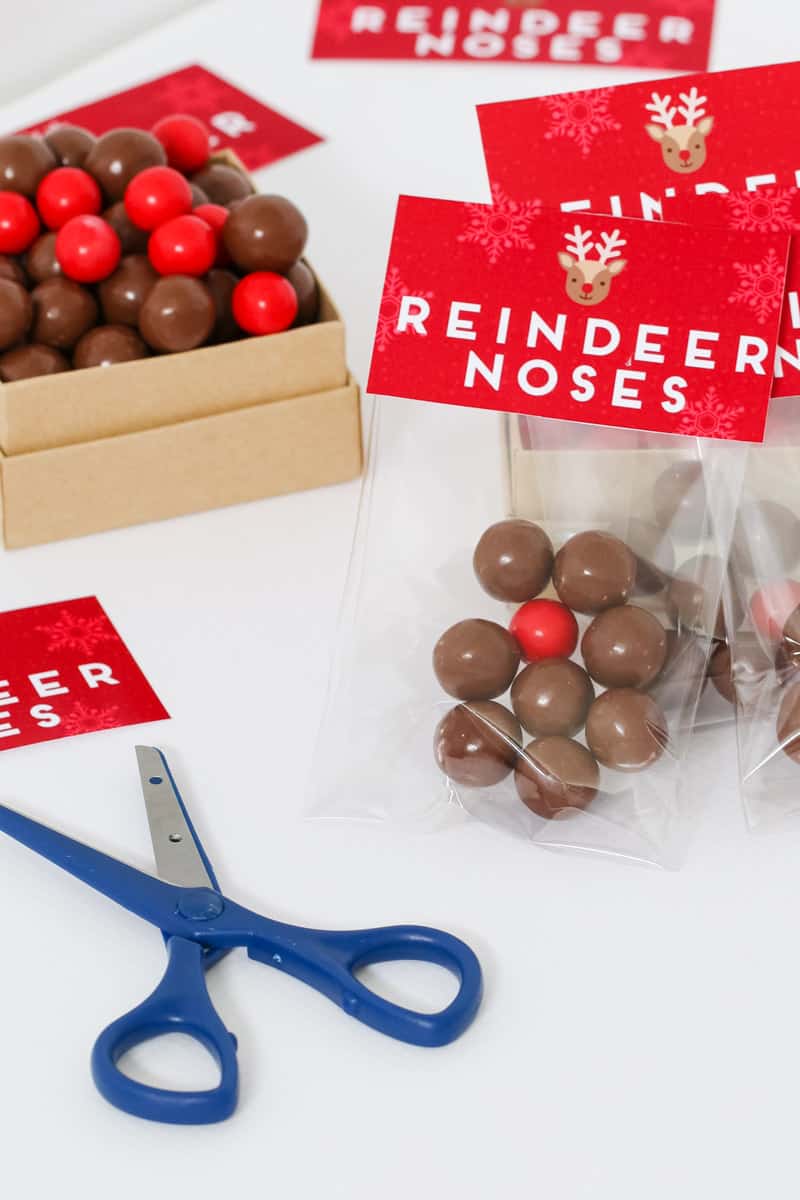 How To Make Reindeer Noses
My little Mr is almost 3… and so Christmas excitement is at fever pitch in our house right now!!! I thought it would be fun for us to make Reindeer Noses and Reindeer Food together (both make hardly any mess, are totally kid-friendly and are simple little Christmas activities… gotta love that!).
PS. If you haven't checked out my Reindeer Food instructions and free printable…. you definitely should! Click here to check them out!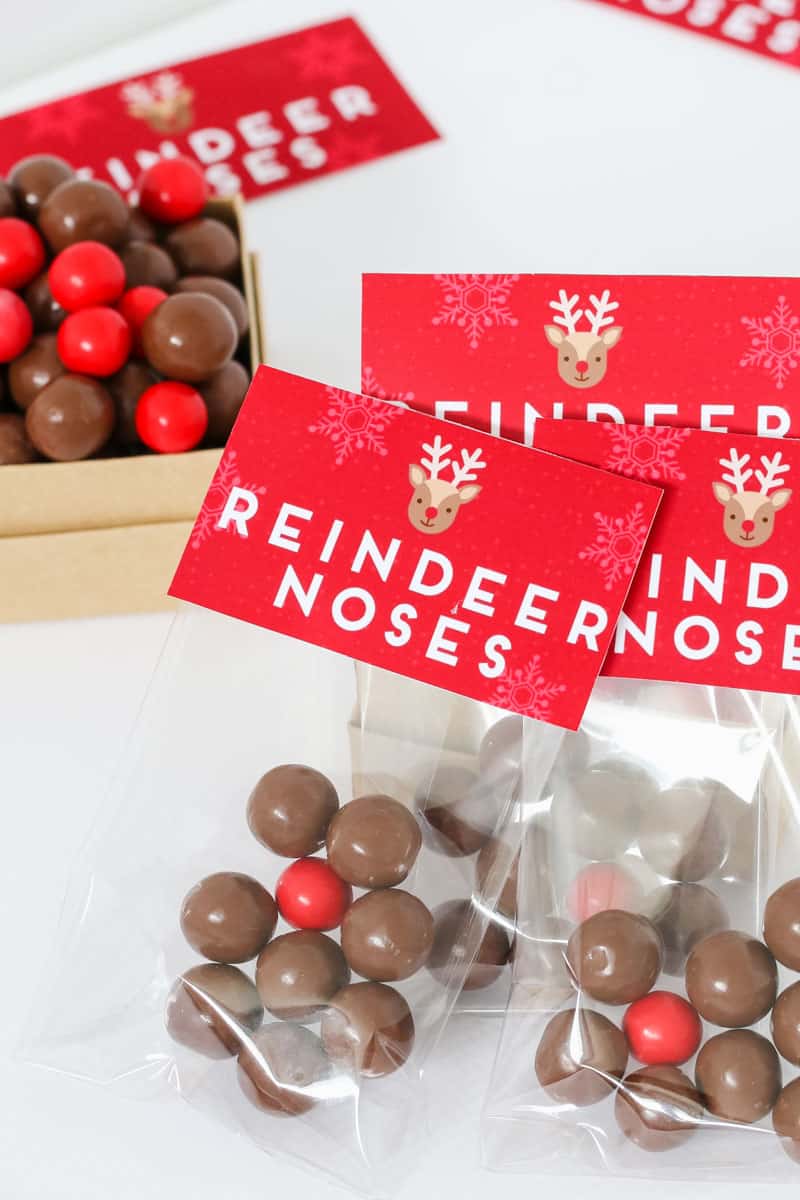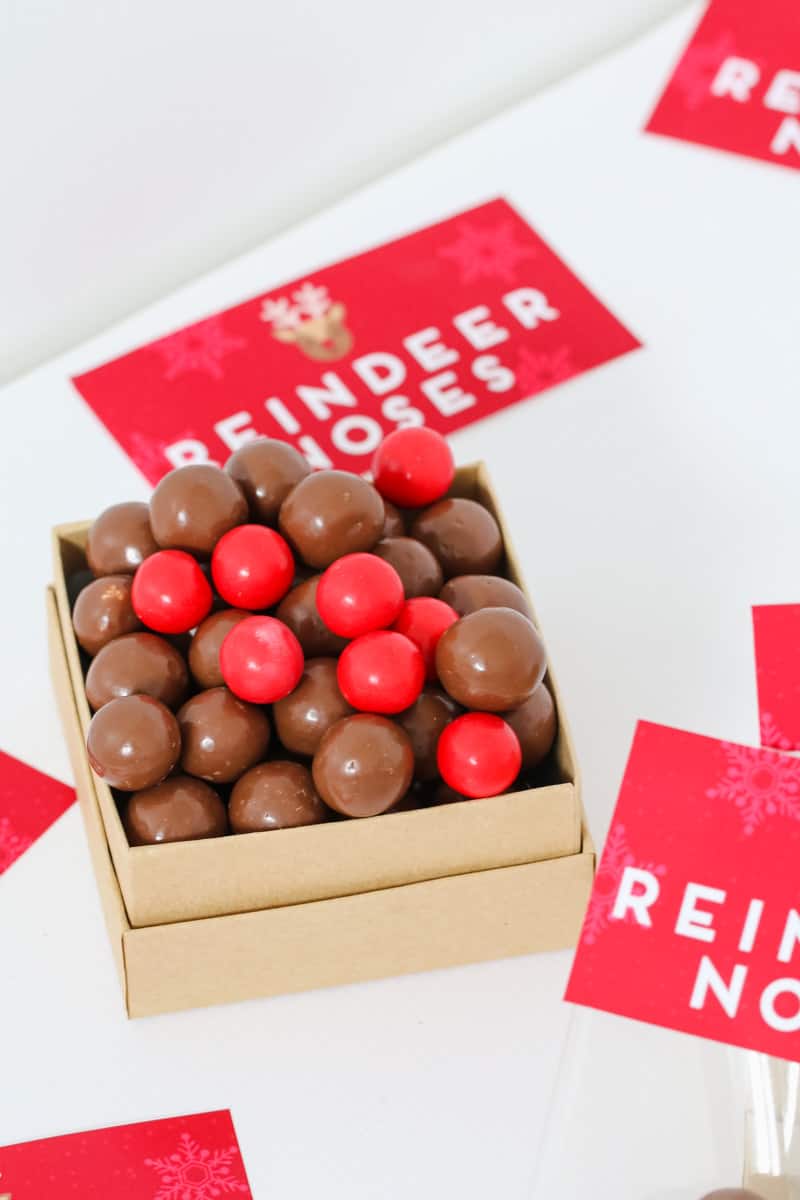 What you need:
clear sealable bags (you can buy these at most $2 shops or craft stores)
our free printable 'Reindeer Noses' labels (scroll down to choose your size and download)
Maltesers (8 per bag – 1 for each of the reindeer)
Jaffas – or any red chocolates (1 per bag – for Rudolph's nose)
sticky tape (or double-sided tape)
scissors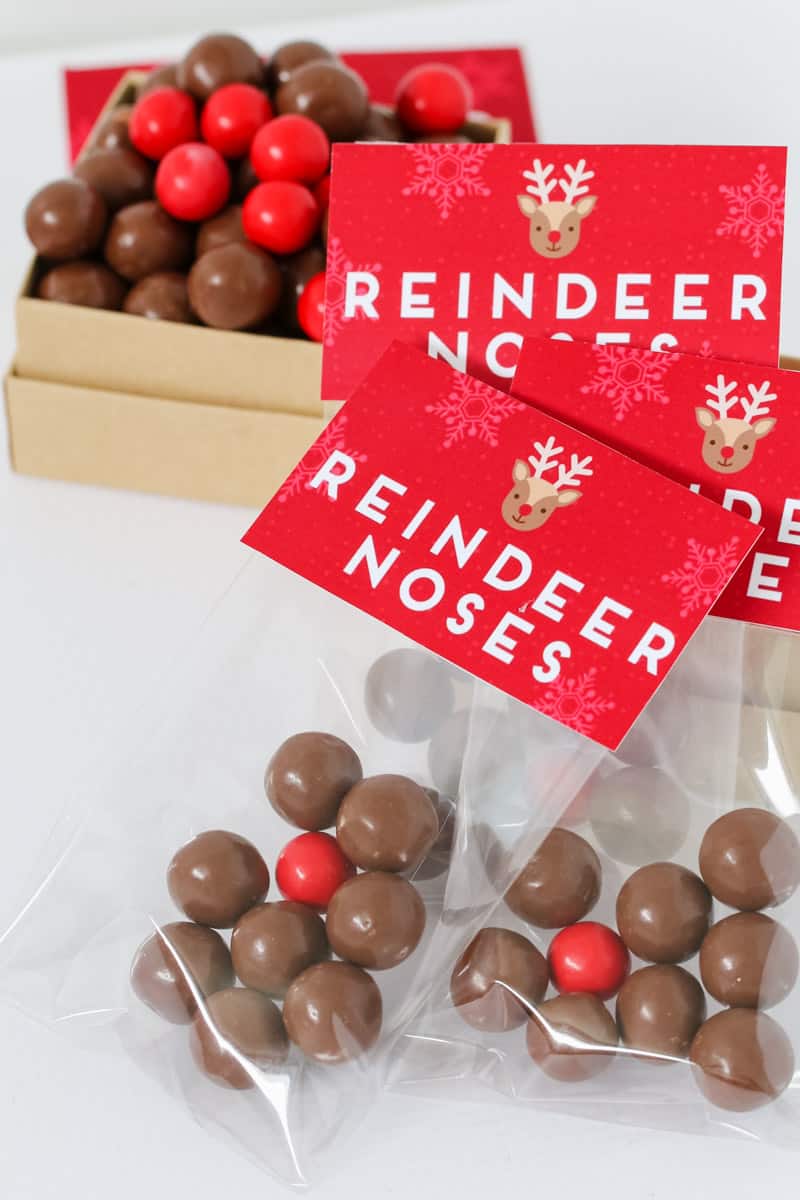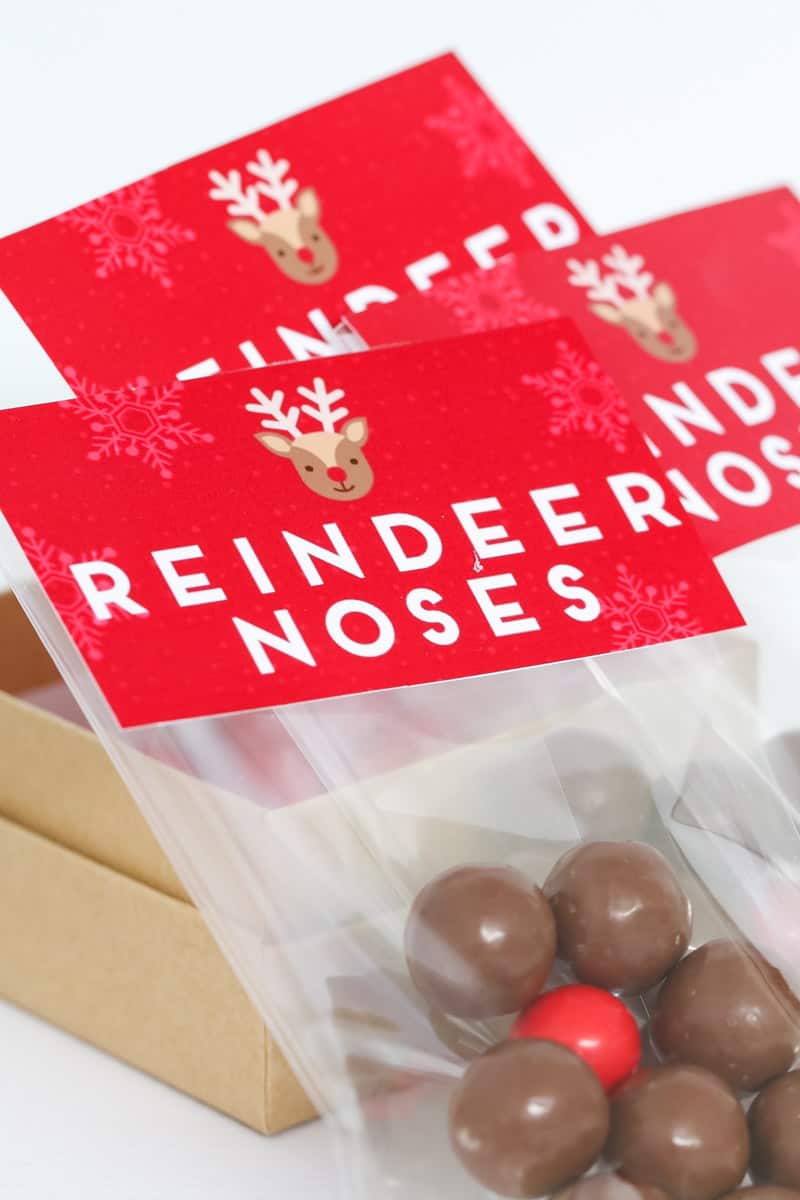 What to do:
Lay out the number of plastic sealable bags that you need.
Print out our free 'Reindeer Noses' labels (see tips below) and cut out using scissors.
Place 8 Maltesers into each bag.
Add a Jaffa to each bag.
Seal the bags together.
Use sticky tape or double-sided tape to attach the label to the top.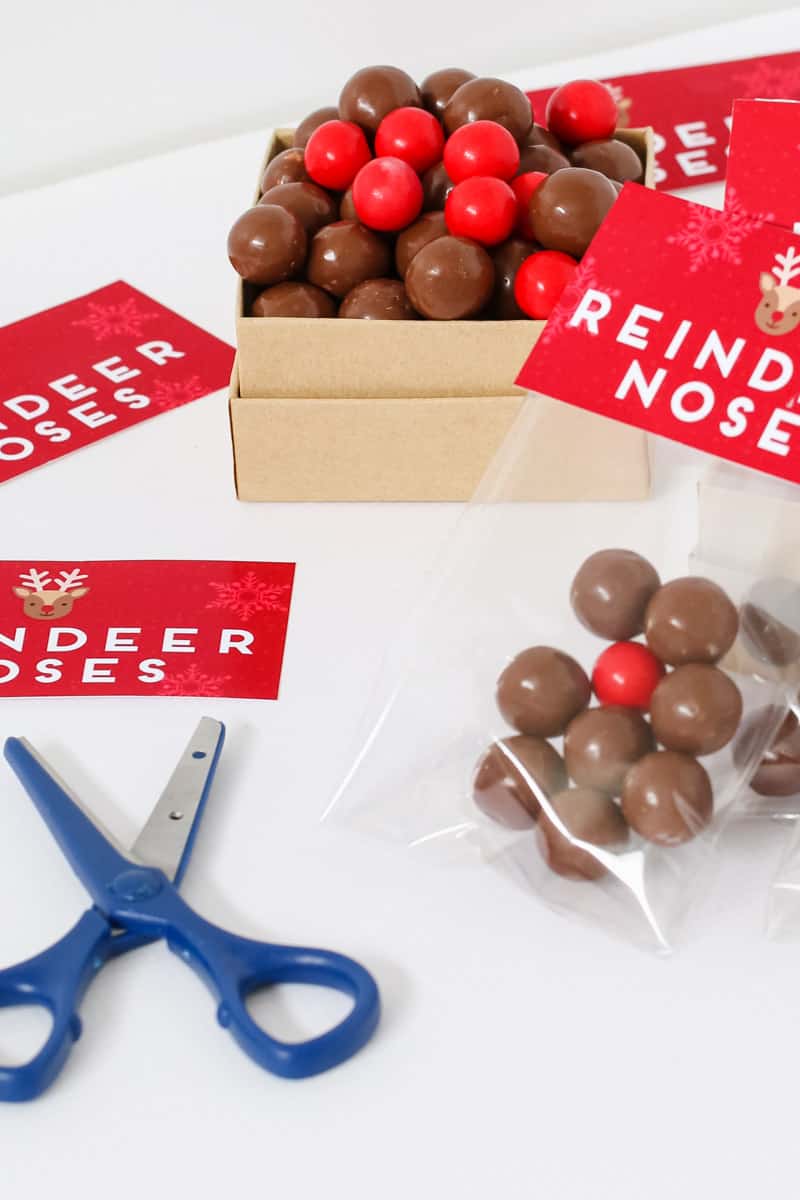 Your FREE 'Reindeer Noses' Printable Gift Bag Label
Click to download your free labels in 2 different sizes: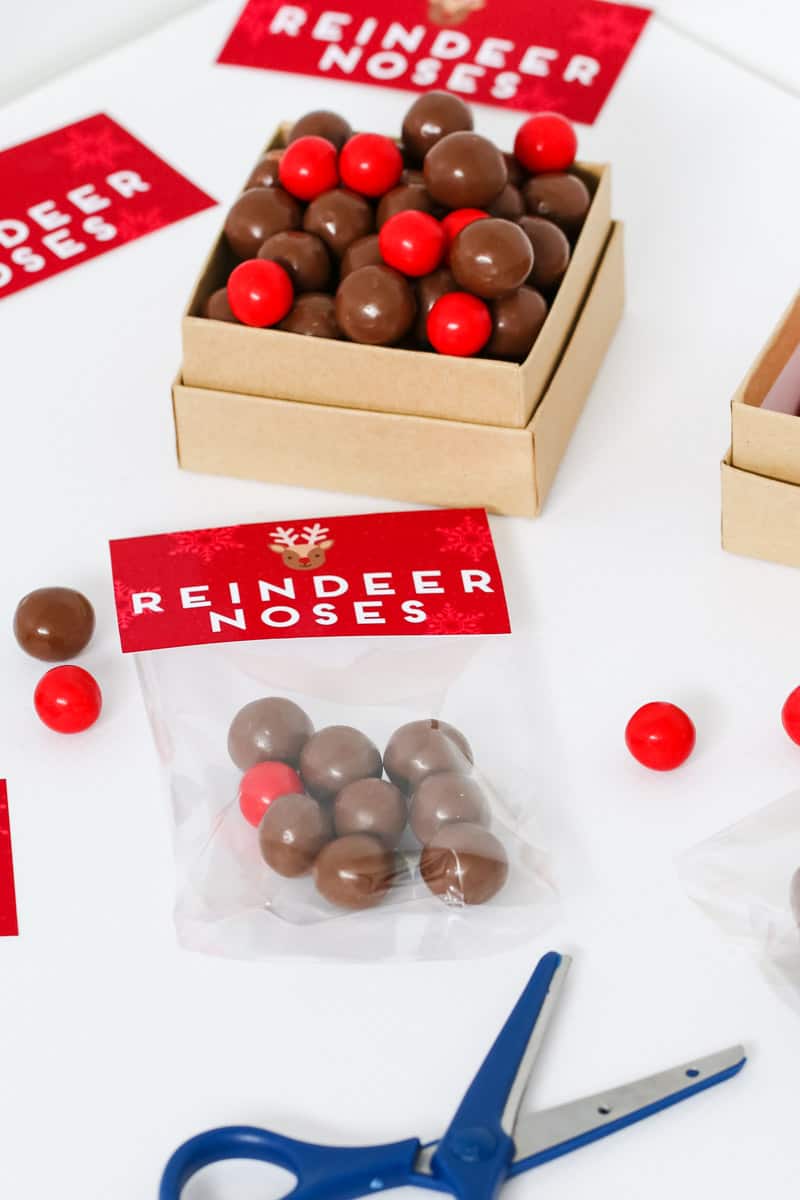 Tips for printing your 'Reindeer Noses' Labels
print either on thicker paper/cardboard or on photo paper as it will be easier to attach to the bags
choose the number of labels (6 or 9 to a page) depending on the size of your plastic sealable bags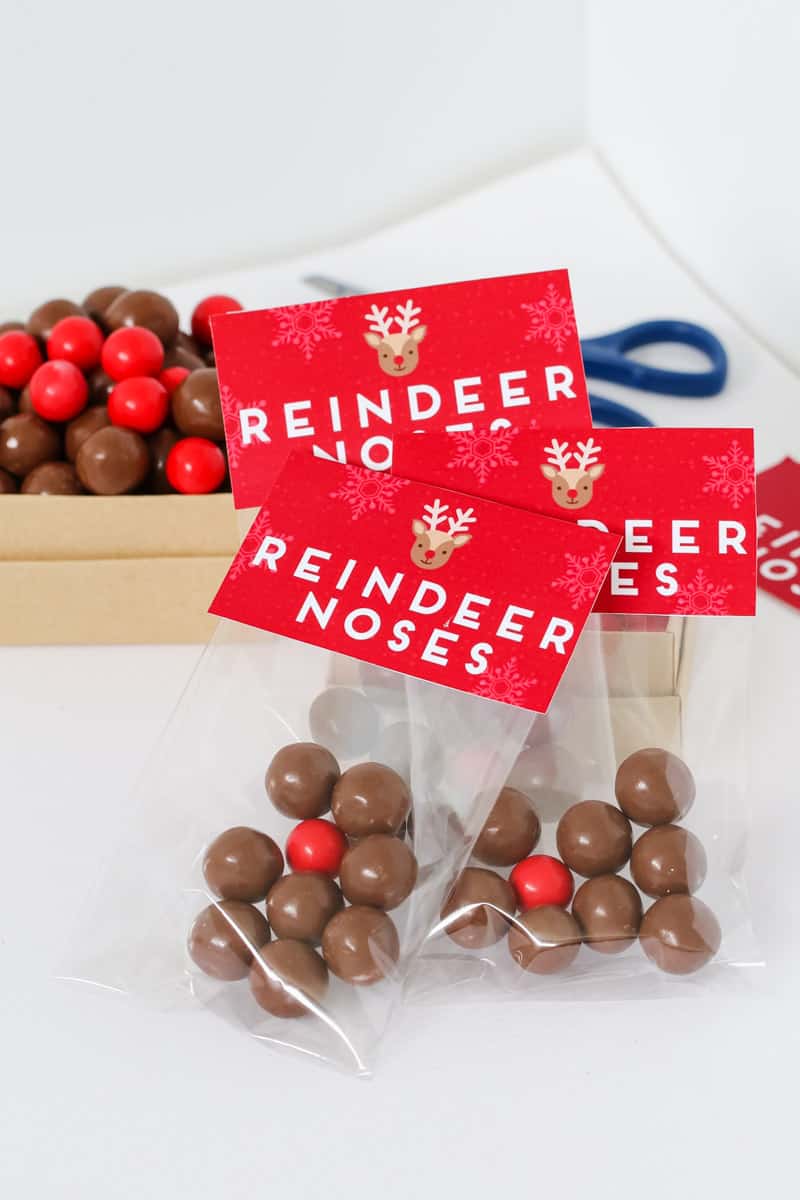 I hope you have as much fun making our Reindeer Noses as we did! Merry Christmas!!! xx
PS. For more FREE Christmas gift ideas, check out our: