Browse hundreds of easy, fuss-free recipes the whole family will love. From classic baking recipes to lunch box snacks, quick and easy family dinners to Thermomix recipes and more!
Trending Recipes
Browse my top 4 most popular recipes! Try them for yourself and see why these 5 star rated recipes are so loved by my readers...
Find recipes for...
CHRISTMAS BAKING EBOOK
This ebook is a collection of 30 of my favourite (and most popular!) Christmas recipes - from homemade foodie gifts to fun kids' recipes, easy fudges and rocky road to decadent desserts, and more!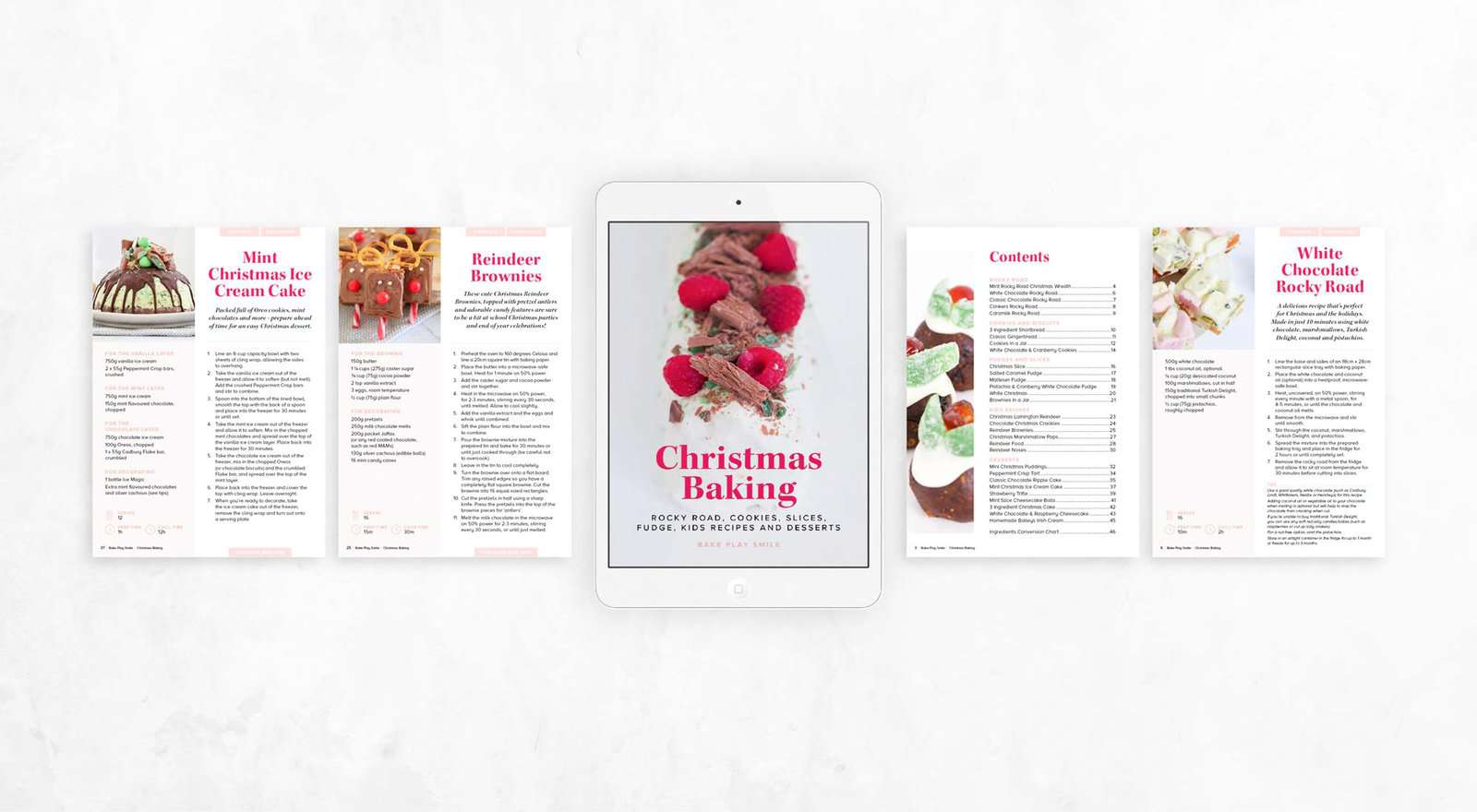 Recent Recipes
Want to know what I've been baking in my kitchen lately? All of my recipes are super quick and easy to prepare, family-friendly... and of course, taste absolutely delicious.
Christmas Desserts
I absolutely LOVE making Christmas desserts! From cheesecakes to trifle, pavlova to fudge and more!
See more Christmer dessert recipes →
Kids Christmas Recipes
There's nothing more magical than super excited kids in the lead up to Christmas! Keep the fun going by making one of our most popular kids Christmas recipes... from a chocolate house to Christmas cupcakes, slices, festive marshmallow pops and more.
See more kids Christmas recipes →
Summer Entertaining
From summer BBQs to Christmas parties, catch ups with friends to beach days and picnics - we've got all your summer entertaining needs covered.
From gooey, oozy cob loafs to cheese logs, savoury pastries, dips and more.
See more savoury finger food recipes →
Thermomix Christmas Recipes
Put your Thermomix to good use this Christmas with simple yet show-stopping desserts, cheesecakes, choc ripple cakes and much more!
See more thermomix recipes →