Say hello to the most delicious collection of the best no-bake slices ever!!!! With everything from Mars Bar Slice to Jelly Slice, Salted Caramel Cheesecake Slice to Rocky Road… and everything in between. Bring on the no-bake yumminess!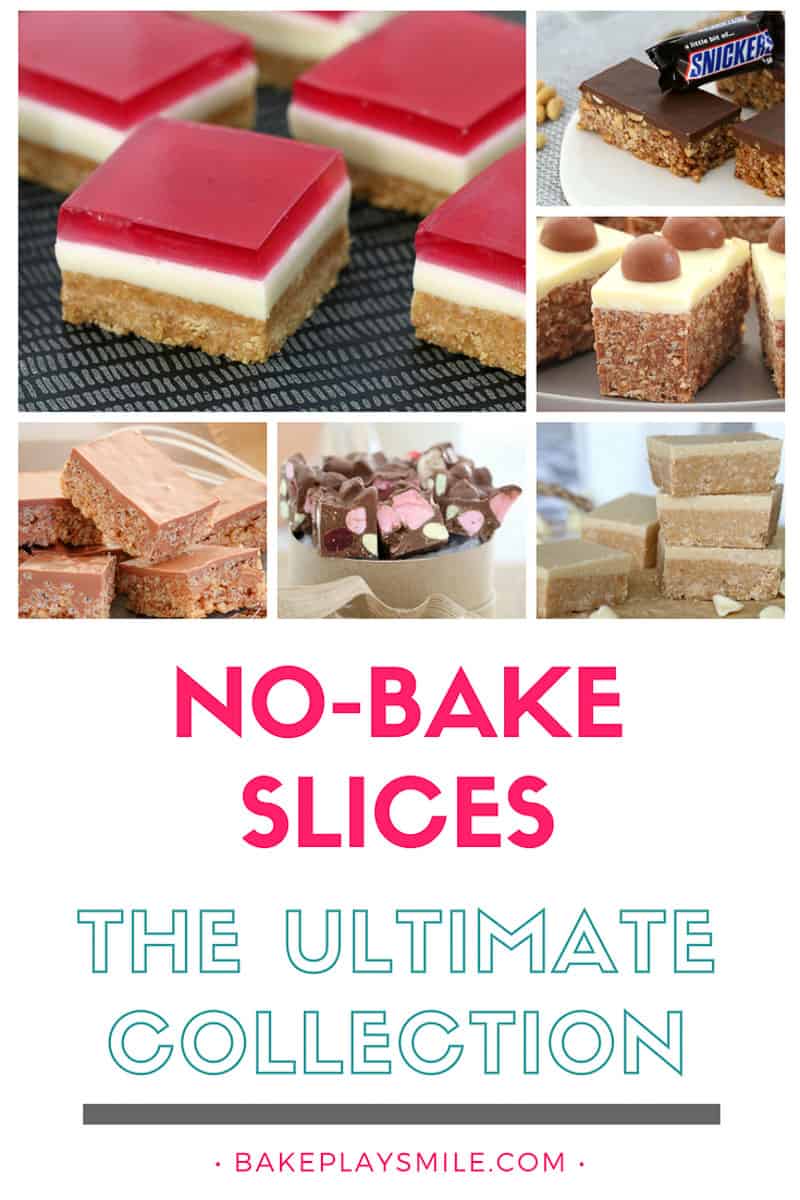 The Best NO-BAKE SLICES Recipes….
This perfect Mars Bar Slice recipe is so simple and works out perfectly every single time. 10 minutes prep time, completely no-bake AND with conventional and Thermomix instructions. Click through to the recipe and watch the video to see how easy it really is!!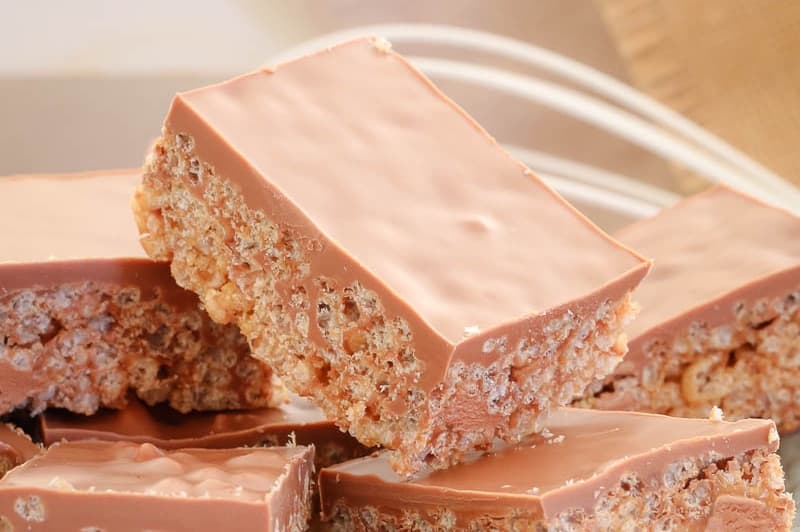 This slice is my current obsession. Super simple. The best choc/mint combo. Absolutely delicious!!! What more could you want!?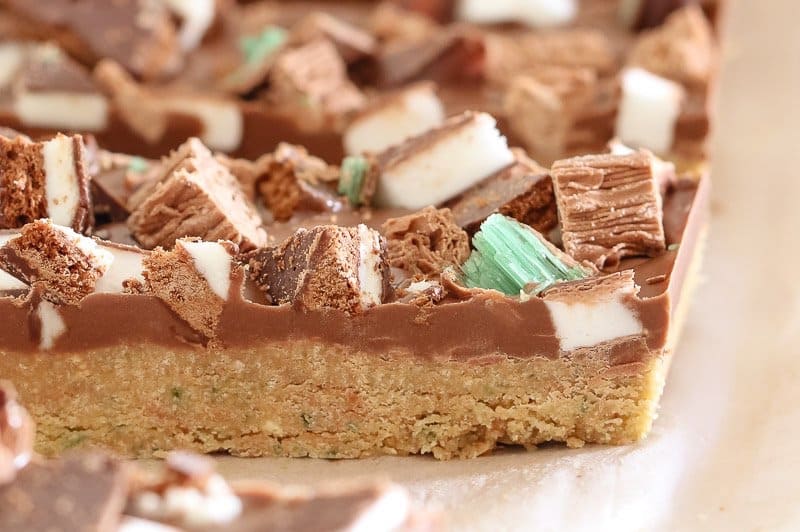 The most deliciously over-the-top Caramel Popcorn, Peanut & Turkish Delight Rocky Road ever!!! This is one for the total chocoholics out there!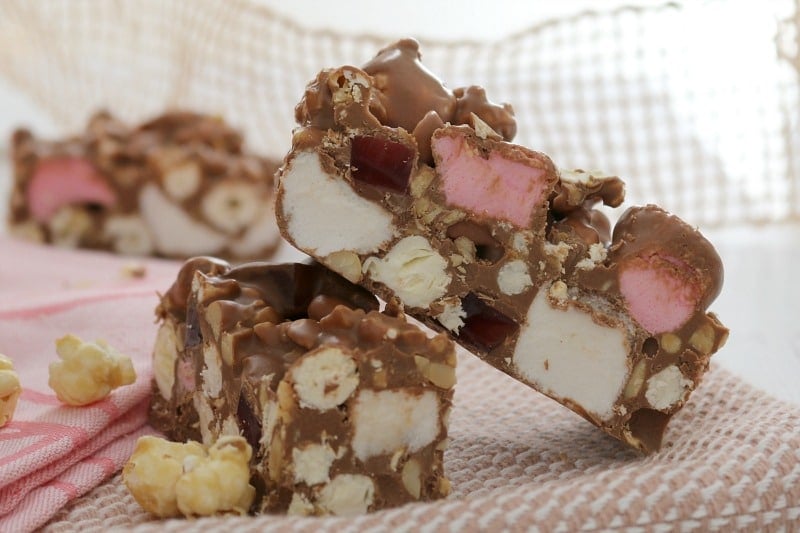 A super easy Jelly Slice recipe that the whole family will LOVE! This classic favourite is so simple to make… and equally as delicious to eat!!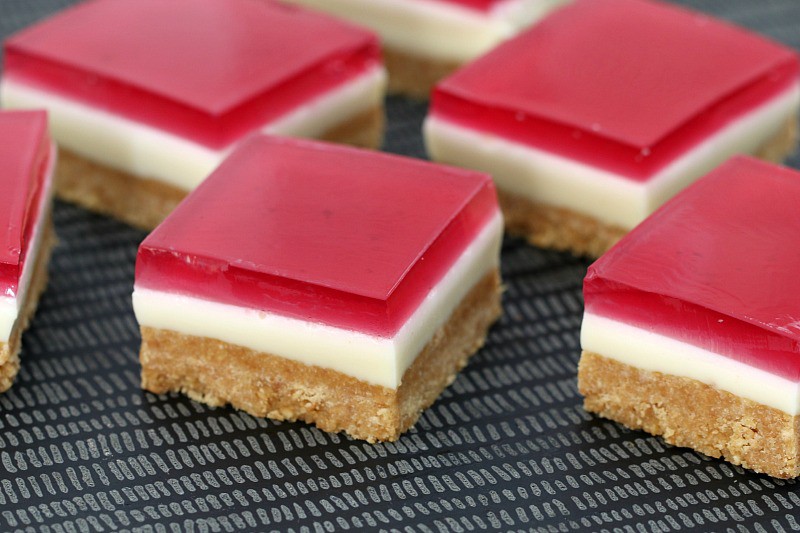 This Salted Caramel Cheesecake Slice is so quick and easy to prepare… AND it's totally addictive! Best of all, it's completely no-bake, so there's no need to turn the oven on!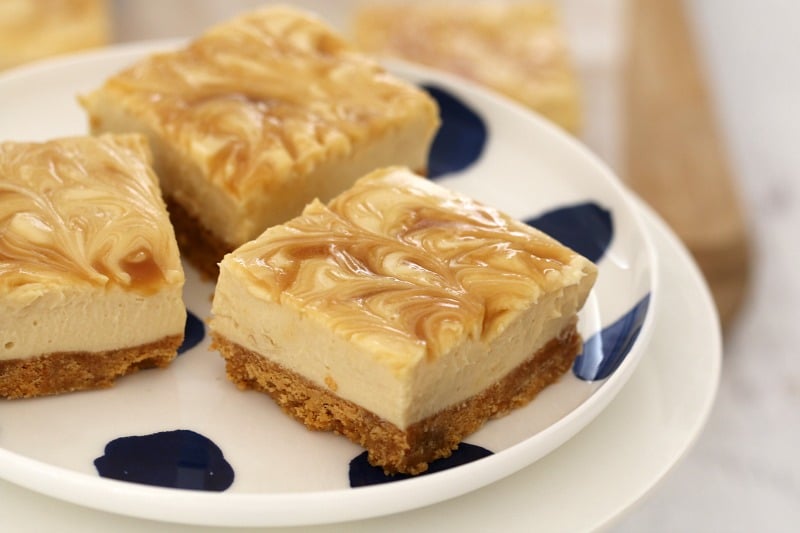 This No-Bake
Date & Almond Slice
is always a HUGE hit! It takes no time at all to prepare… and tastes amazing!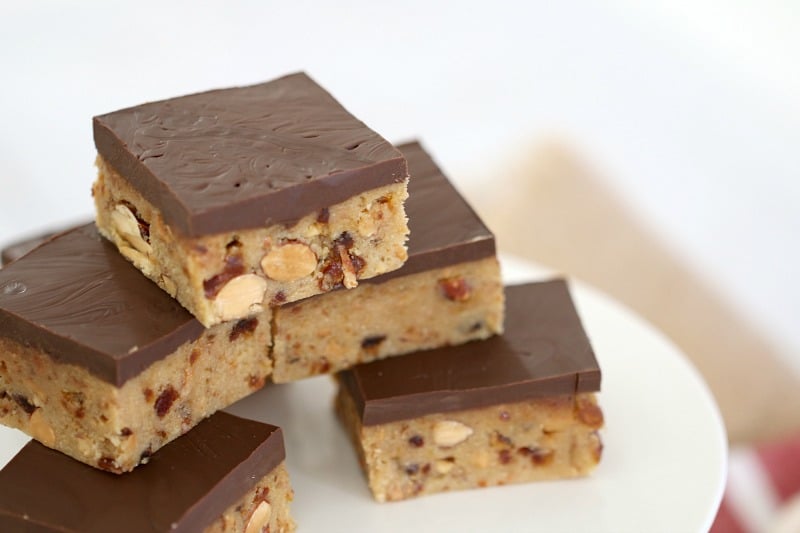 Chocoholics unite… this caramel and peanut Snickers Slice is going to blow your mind!!!!!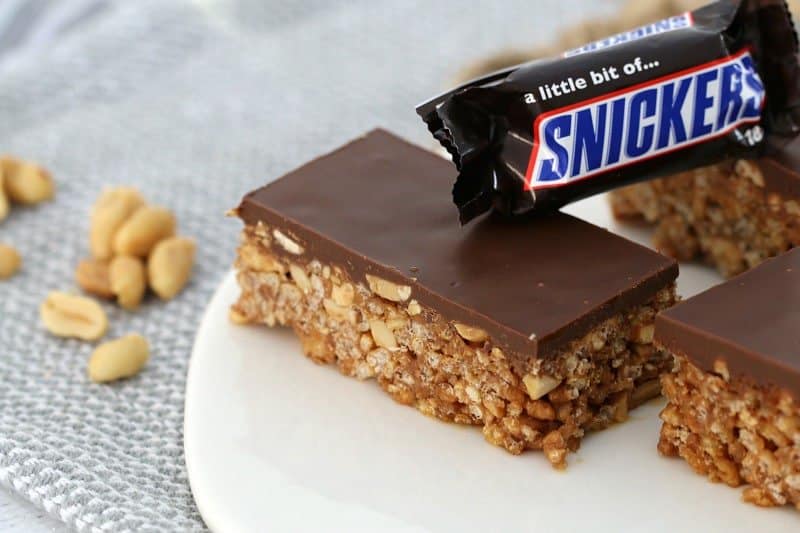 Want an
Apricot Coconut Slice
that is completely no-bake, takes just 5 minutes to prepare and is absolutely delicious? This is THE recipe for you!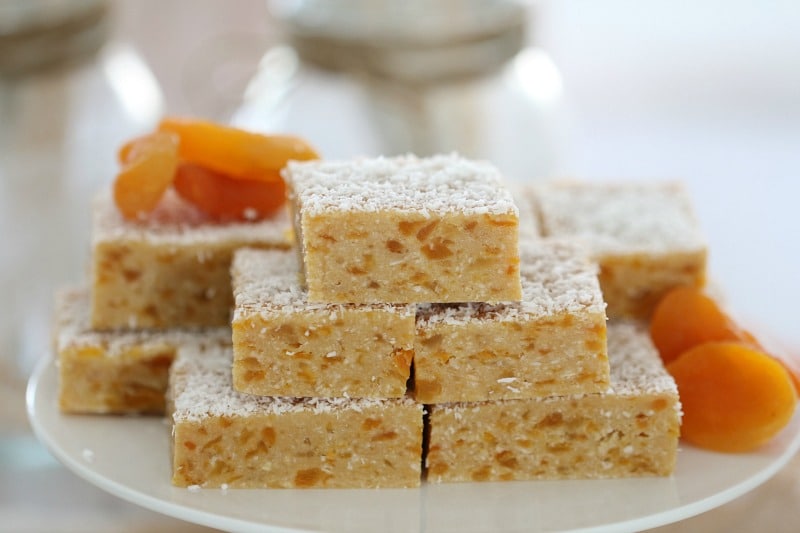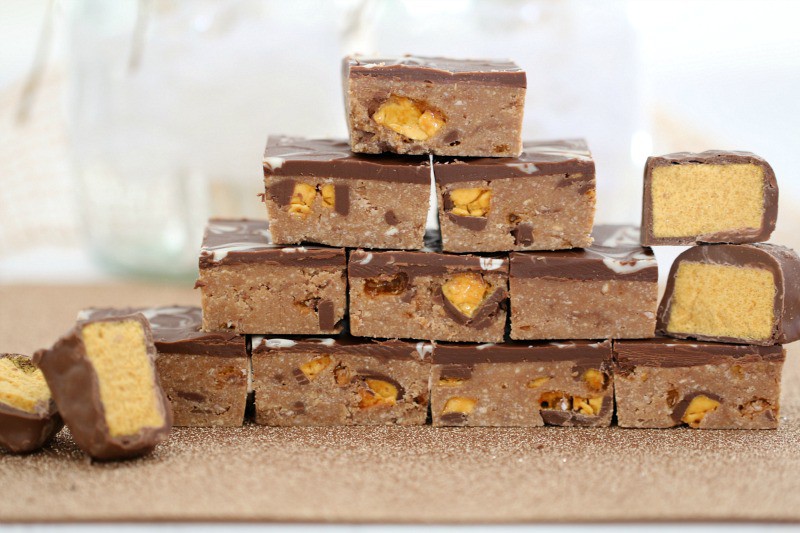 Cherry Ripe Slice
The perfect combination of cherries, coconut and chocolate… this classic no-bake Cherry Ripe Slice is always a winner! And best of all, it only takes 5 minutes to make.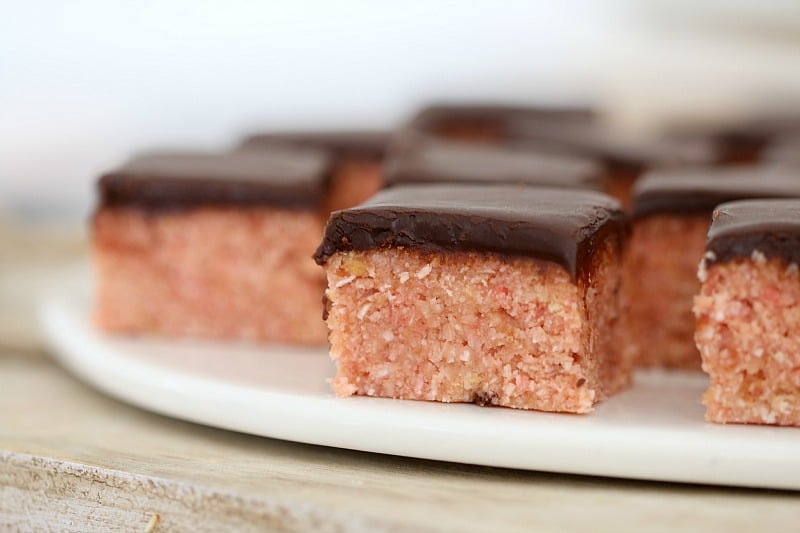 These no bake
peanut butter bars with white chocolate
are just like a sugary sweet little treat made in heaven. And they're completely no-bake!!! That's right – you don't even need to turn the oven on to make these bars. How good is that!?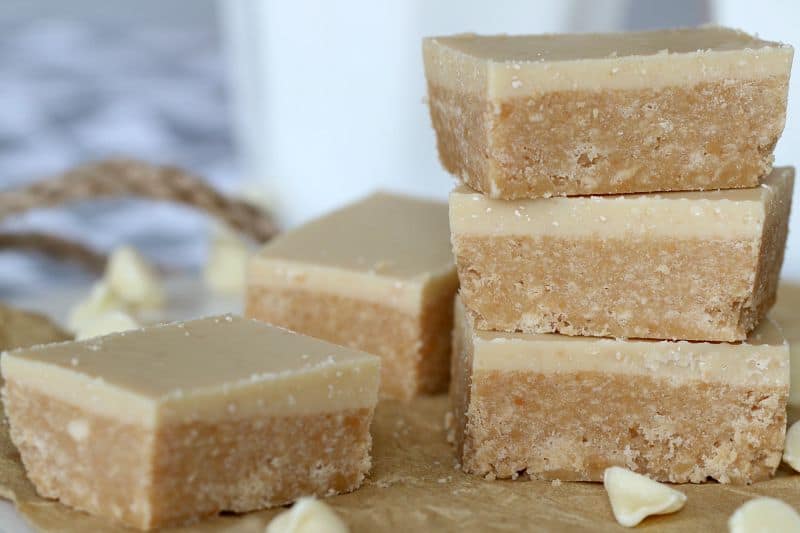 My no-bake
chocolate Malteser Slice
takes only 10 minutes to prepare… and tastes AMAZING! This is one of my most popular slice recipes ever!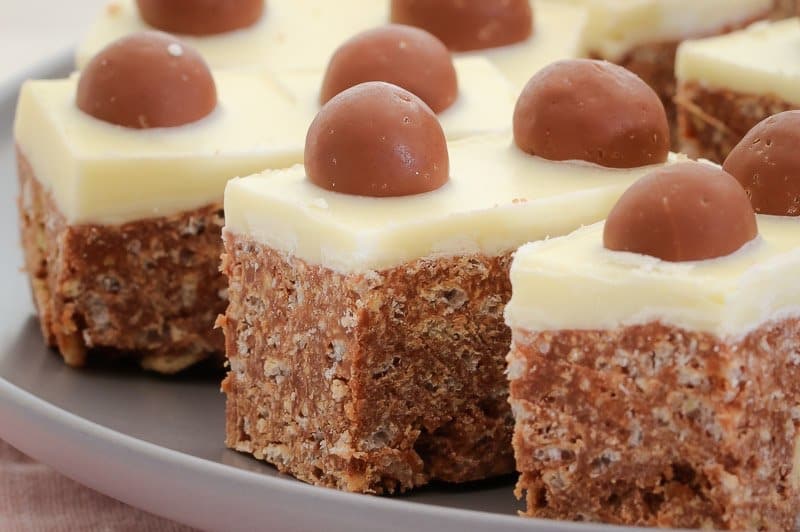 This new and improved
Lemon & Coconut Slice
recipe is absolutely perfect! A beautiful tangy base topped with a creamy lemon frosting… it seriously doesn't get any better than this!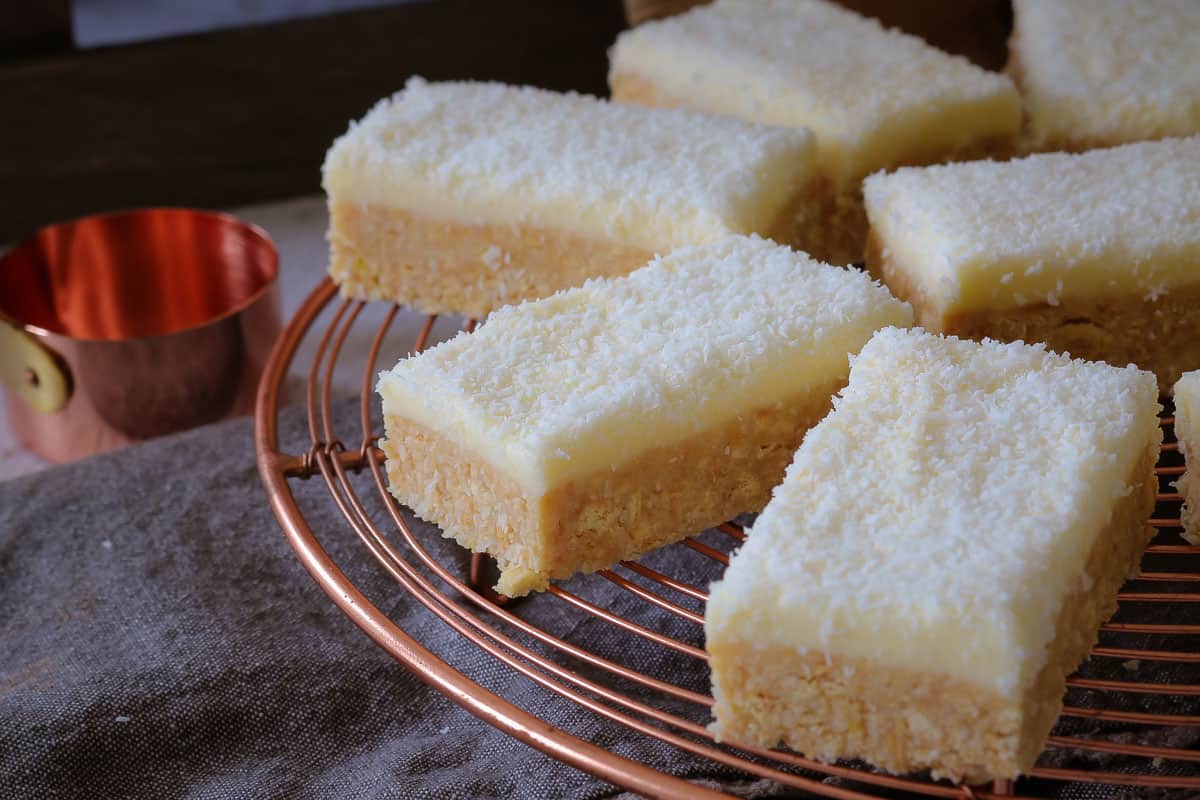 This
Clinkers Rocky Road
really is the only rocky road recipe you'll ever need! It's made from milk chocolate, raspberry lollies, marshmallows and Clinkers… and it will be ready in 10 minutes!!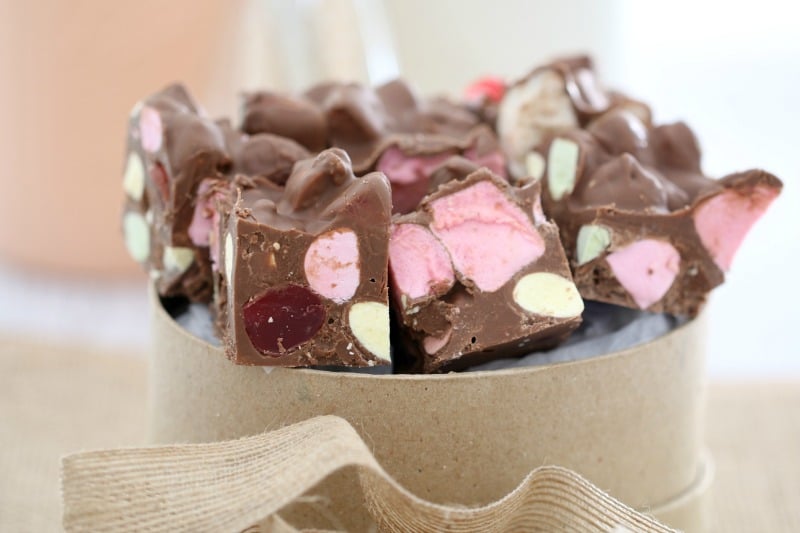 For more easy slice recipes, check out our NO-BAKE BARS & SLICES EBOOK packed with 17 of our most popular recipes (available in both conventional and Thermomix versions) for just $10.00.
Get the eBook via instant download and then save to your computer, tablet, phone or iBooks. If you'd prefer a hard copy, all of our eBooks print to an easy-to-read A4 size.
Shop the conventional version here or the Thermomix version here.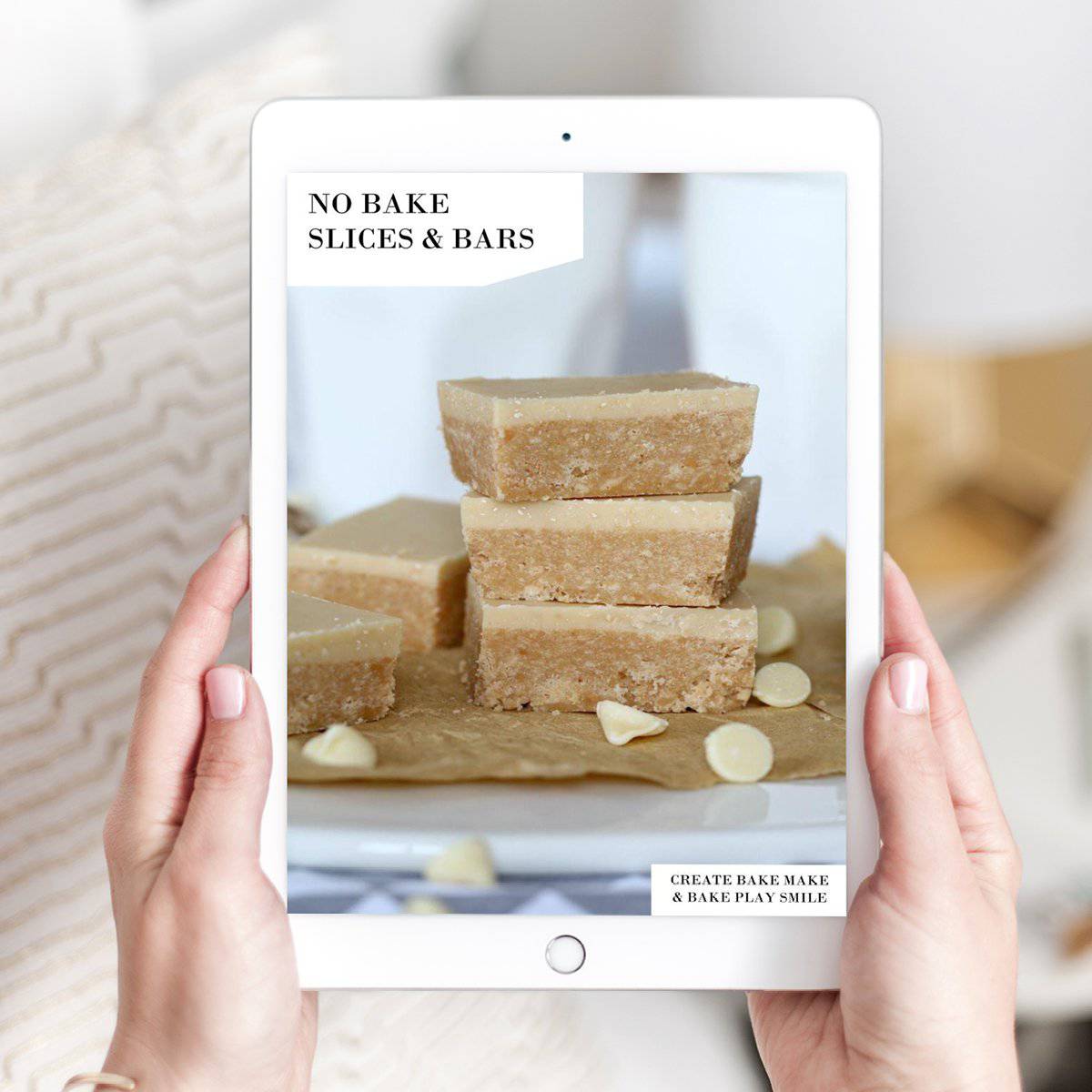 Enjoy xxxx