Forget about switching on the oven… our collection of 20+ of the very best no-bake slices recipes is all you'll ever need! With everything from Jelly Slice, Mars Bar Slice, Cheesecake Slice, Lemon Slice, Malteser Slice, Peppermint Slice and more!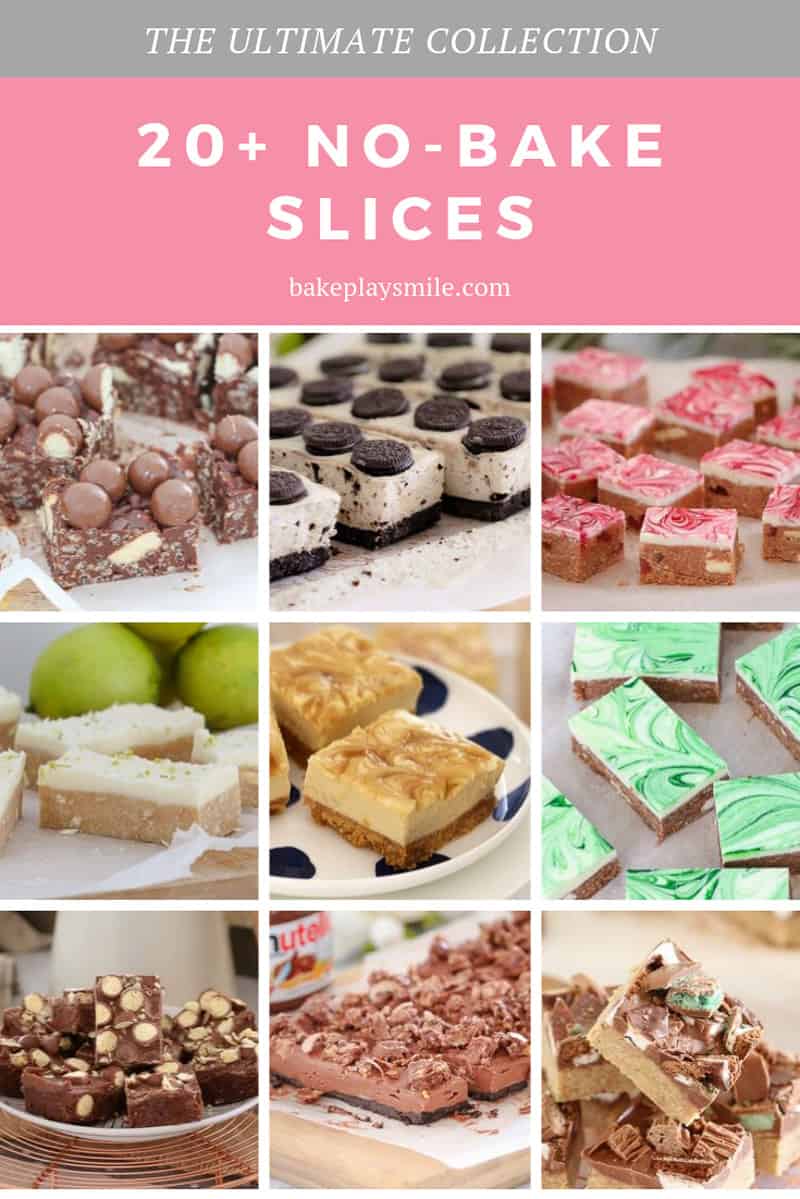 It's no secret that I'm obsessed with delicious slice recipes… especially no-bake slices. They're quick, easy, taste AMAZING and there's no need to switch on the oven! So whether you're looking for a chocolate-topped slice, a classic refrigerator slice (hello jelly slice!), or a slice with a condensed milk and a biscuit crumb base, you've come to the right place.
20+ Of The Best No-Bake Slices Recipes
Check out all of our most popular no-bake slice recipes below (simply click on any of the links to be taken to the printable recipe card – please note that all recipes come with both conventional and Thermomix instructions).
How To Store Slices
How you store a slice depends on the type of slice that it is. Generally we recommend storing slices in an airtight container in the fridge for up to 5 days (depending on the recipe). For specific information on how to store a particular no-bake slice, please click on any of the recipes above.
How To Cut Slices
Now that you've got a delicious slice sitting in your fridge, it's time to cut that baby up! And of course, you want it to look as good as it tastes, right…!?
Click here for the ultimate guide to cutting slices perfectly (with tips for chocolate-topped slices, caramel slices, fudge and more!).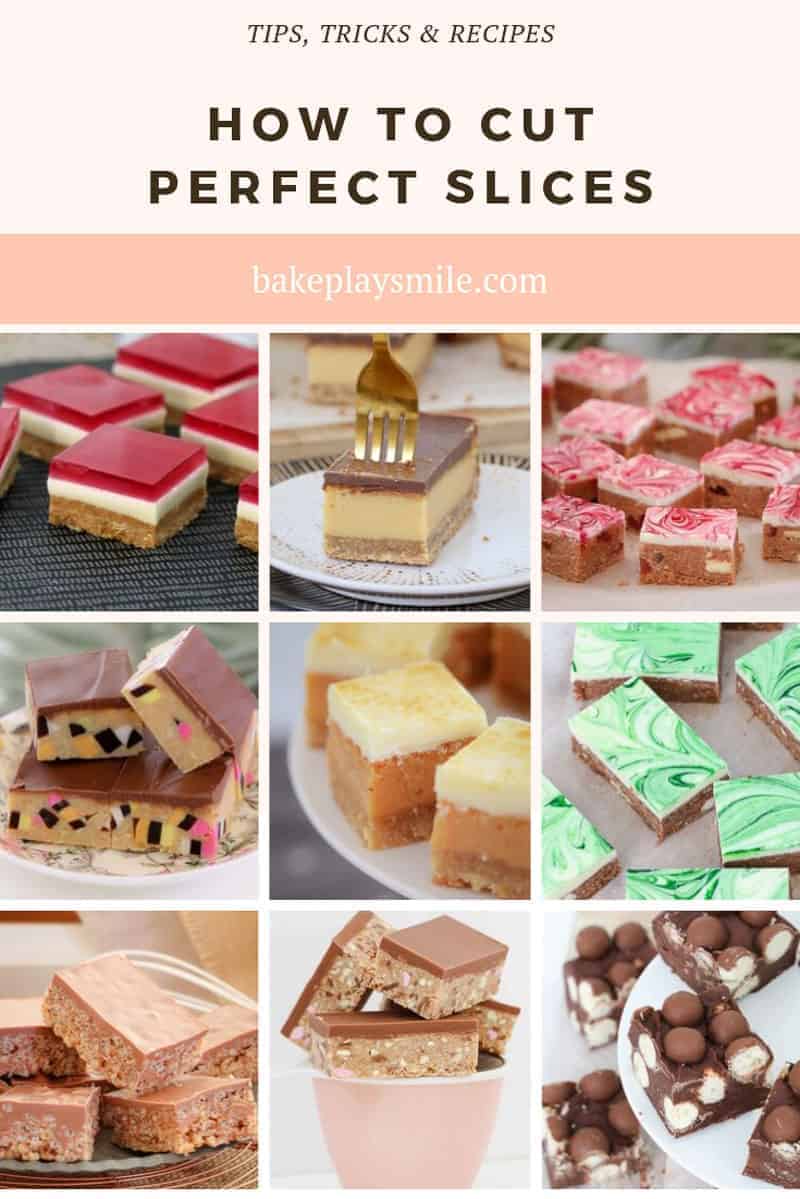 Freezer-Friendly No-Bake Slices
No-bake slices freeze perfectly and therefore make a great option for when you need to make a slice in advance (think… birthday parties, school holiday baking prep, fetes, fundraisers etc).
You can also find more freezer-friendly slice recipes here.
WANT EVEN MORE DELICIOUS RECIPES? Subscribe to my newsletter or follow along on Facebook or Instagram. And if you love baking, then please come and join my Facebook cooking club group or subscribe to my YouTube channel.