A collection of the very best freezer friendly lunch box recipes – including our most popular muesli bars, muffins, scrolls, cookies, loaves, breads and savoury snacks.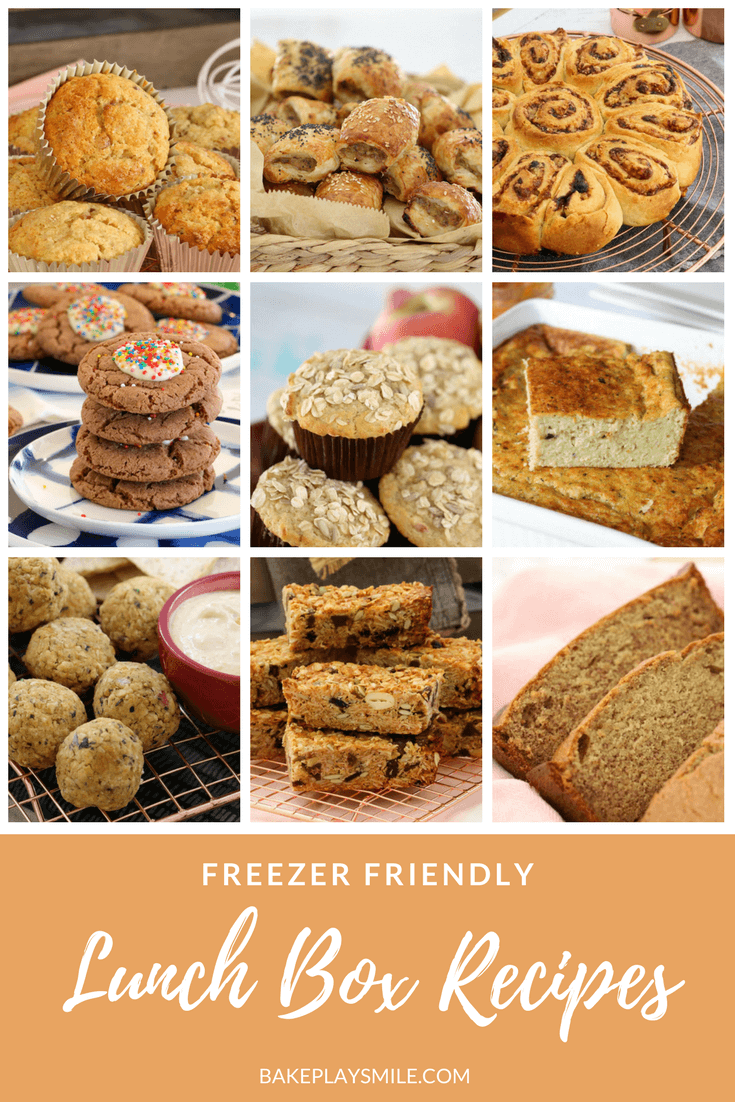 FREEZER FRIENDLY LUNCH BOX RECIPES
Our easy and 'kid-approved' school snack recipes are all freezer-friendly… and perfect for doing a big freezer stock up! With lots of simple sweet and savoury options to choose from, you'll be super organised in no time at all!
Muesli Bar Recipes
Forget the store-bought muesli bars, these homemade muesli bars are super easy to make, far healthier and taste AMAZING!
Lunch Box Muffin Recipes
From our award-winning ABCD Muffins to our classic blueberry muffins… these muffin recipes are some of our most popular!
Scroll Recipes
Follow our sweet scroll recipes to a tee… or mix and match with your own favourite fillings.
Lunch Box Biscuit Recipes
Fill up the cookie tin with so many of our favourite (and most loved) biscuit and cookie recipes. From favourites like chocolate chip cookies to yoyos and ANZACS to cornflake cookies!
Loaves & Breads
Our sweet loaves and bread recipes make a yummy alternative to muffins in school lunch boxes. Whip them up and freeze for an easy grab and go snack.
Savoury Lunch Box Snacks
And let's not forget about yummy savoury lunch box snacks that make a great alternative to a sandwich. From scrolls to veggie slices, sausage rolls to veggie nuggets and more!
101 Lunch Box Snacks + FREE Printable
For more yummy and easy lunch box recipes, check out our list of 115 lunch box snacks (and print out your free printable!).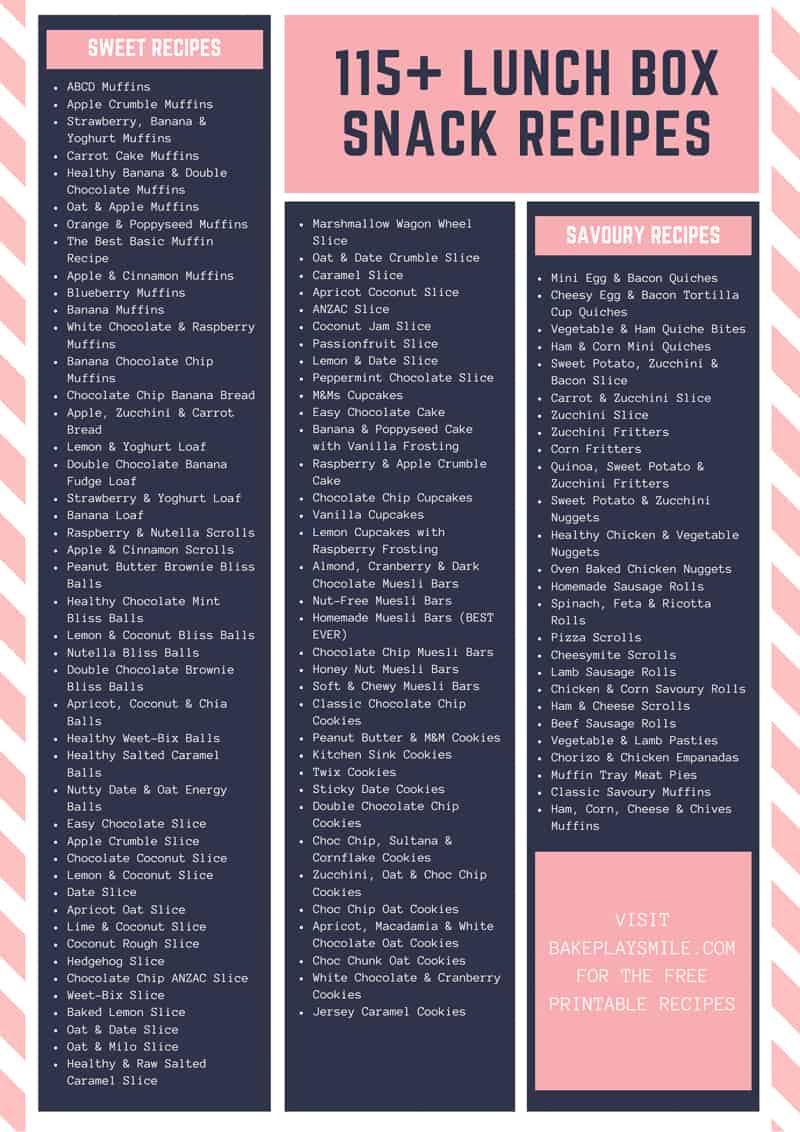 For more great lunch box recipes, check out our Thermomix Lunch Box Cookbooks!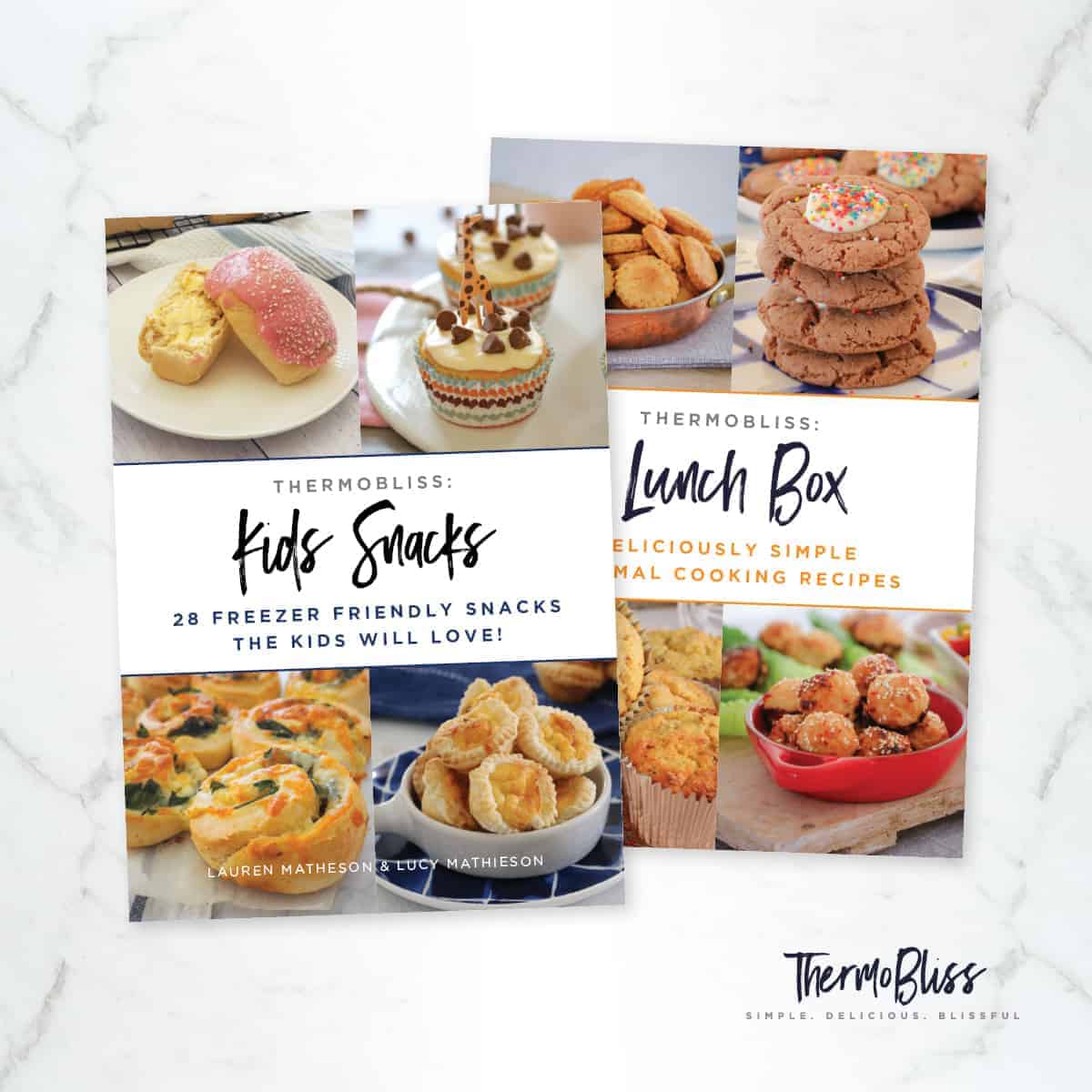 WANT EVEN MORE DELICIOUS RECIPES? Subscribe to my newsletter or follow along on Facebook or Instagram. And if you love baking, then please come and join my Facebook cooking club group or subscribe to my YouTube channel.