Our quick and easy Zucchini Slice recipe takes just 10 minutes to prepare and is a classic family favourite. This freezer-friendly recipe is perfect for lunch boxes or an easy family dinner.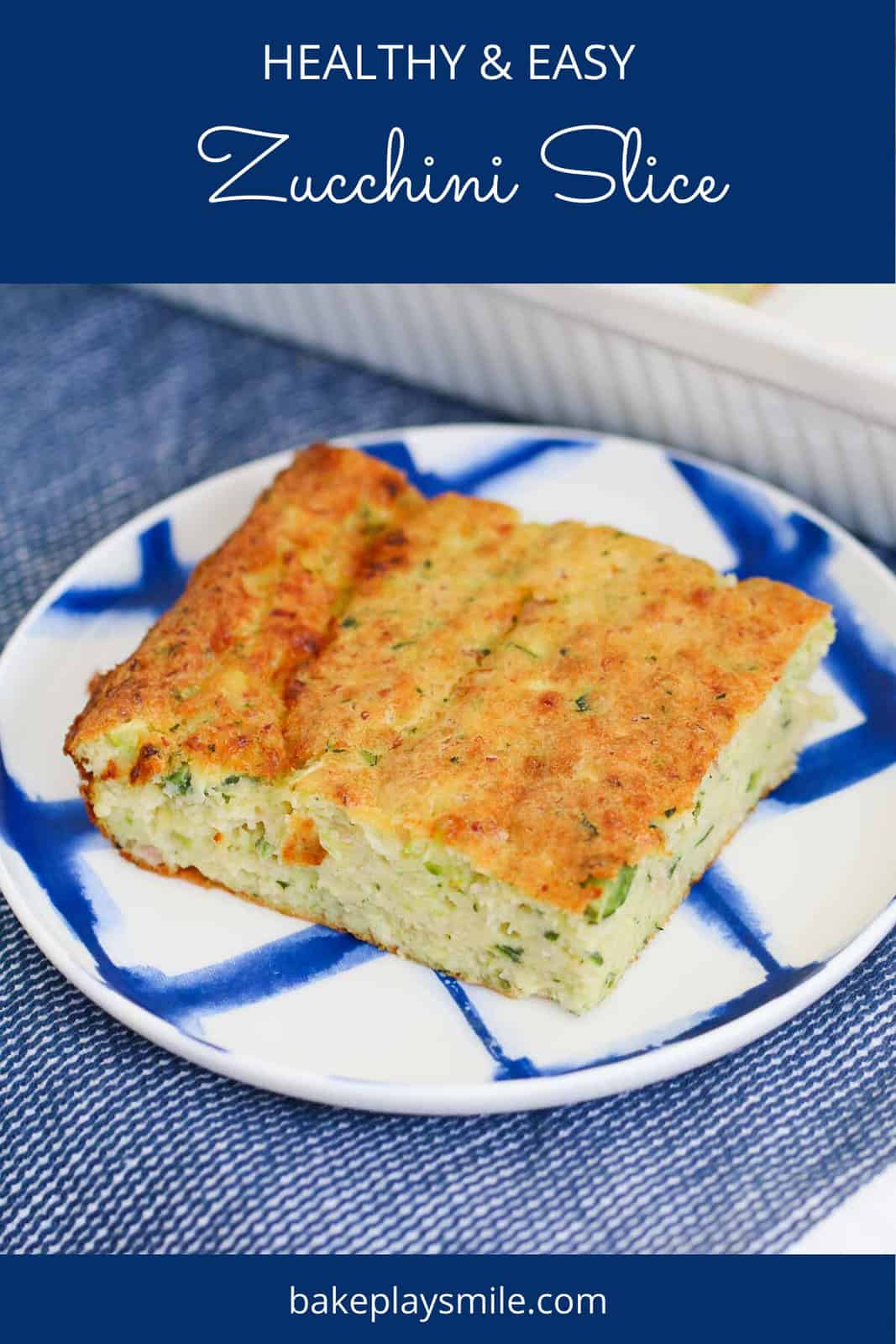 Zucchini Slice is an absolute family favourite in our house (and it gets two big thumbs up from our 4 year old too!). We always have a batch in the freezer – ready for a quick lunch box snack or an easy mid-week dinner.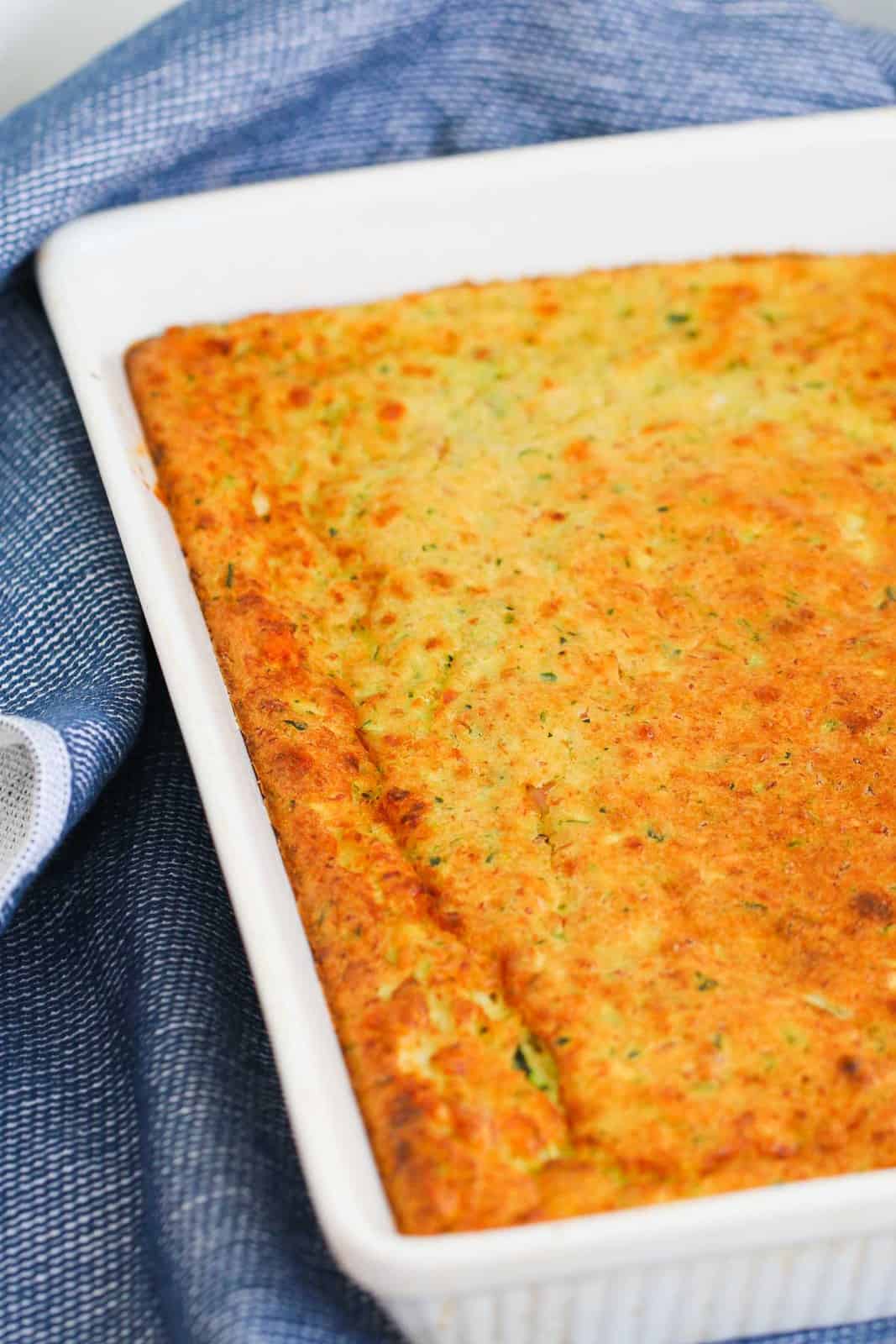 Quick & Easy Zucchini Slice (Courgette Slice)
Our simple zucchini slice recipe is made using pantry and fridge staples – making it a budget-friendly option.
*For ingredient quantities and the method, please scroll to the recipe card at the bottom of the post
Zucchini – also known as courgette. This recipe is a great way to use up zucchinis when they're in season.
Self-Raising Flour – also known as self-rising flour. You can buy this from any major supermarket or make your own using plain flour.
Eggs – use large eggs (around 55g-60g each).
Oil – I recommend using vegetable oil in this recipe as it has a subtle flavour. You can use olive oil, however, this will change the taste of the dish.
Cheese – Any brand of Tasty or cheddar cheese works beautifully in zucchini slice.
Onion – Use a medium-sized brown onion.
Bacon – You can use any kind of bacon or ham for this recipe. Streaky bacon, middle bacon rashers, shortcut bacon or deli ham all work great. This is also a great way to use up any leftover Christmas ham (simply chop into small chunks).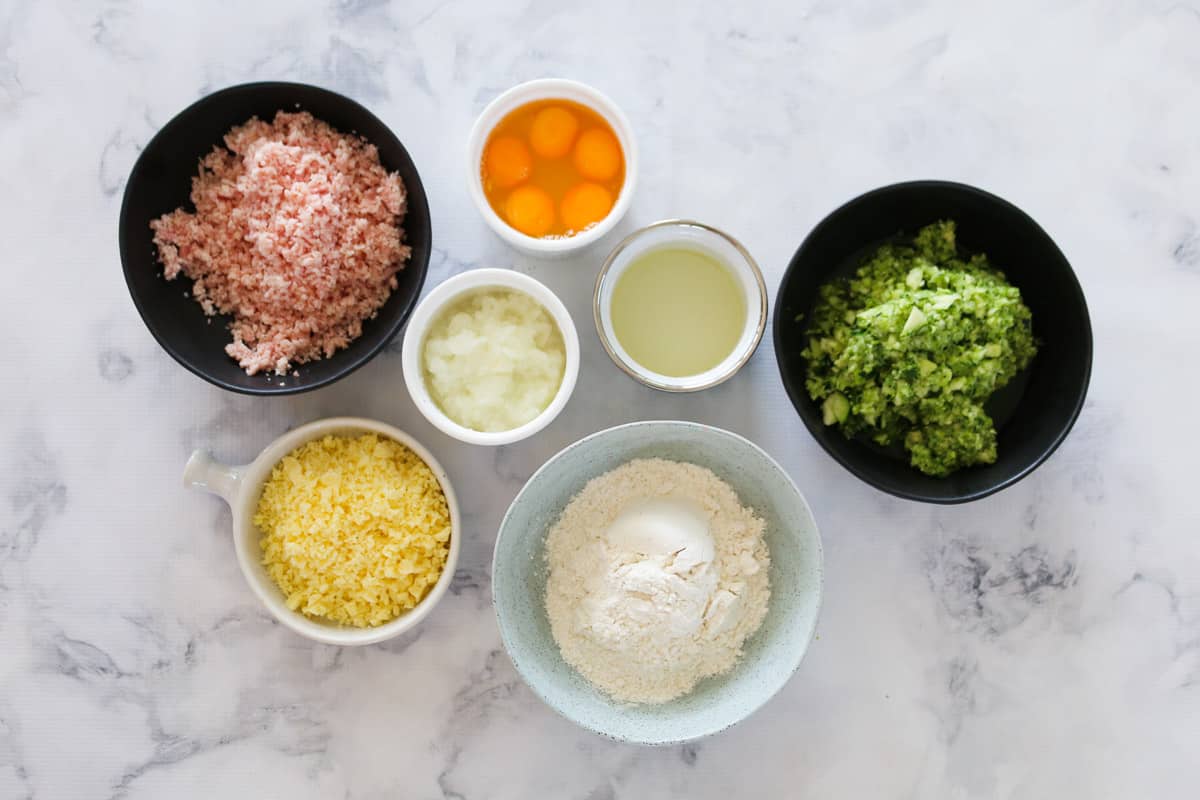 10 Minute One-Bowl Recipe
Our Zucchini Slice recipe couldn't be any easier! With just 10 minutes preparation time and only 1 bowl needed, this is the perfect simple family meal.
*For the full method, please scroll to the recipe card at the bottom of the post.
Step 1 – Whisk the eggs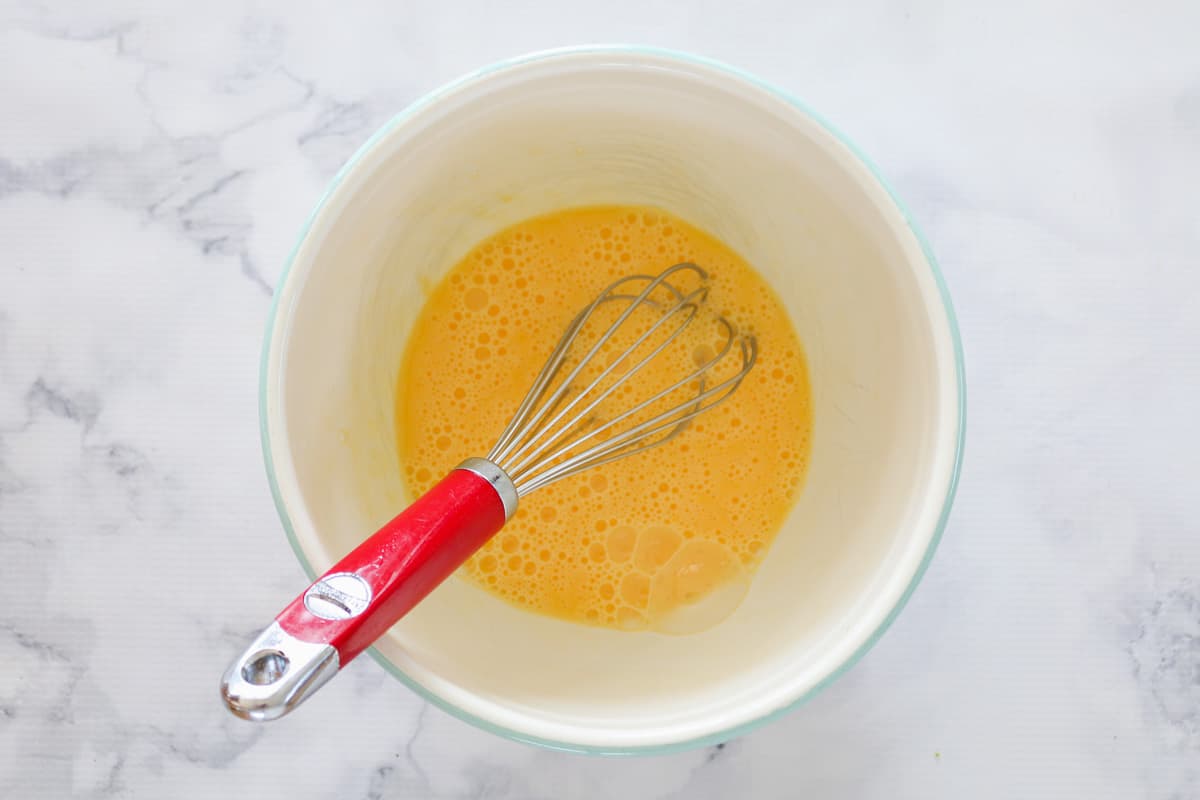 Step 2 – Add the self-raising flour and oil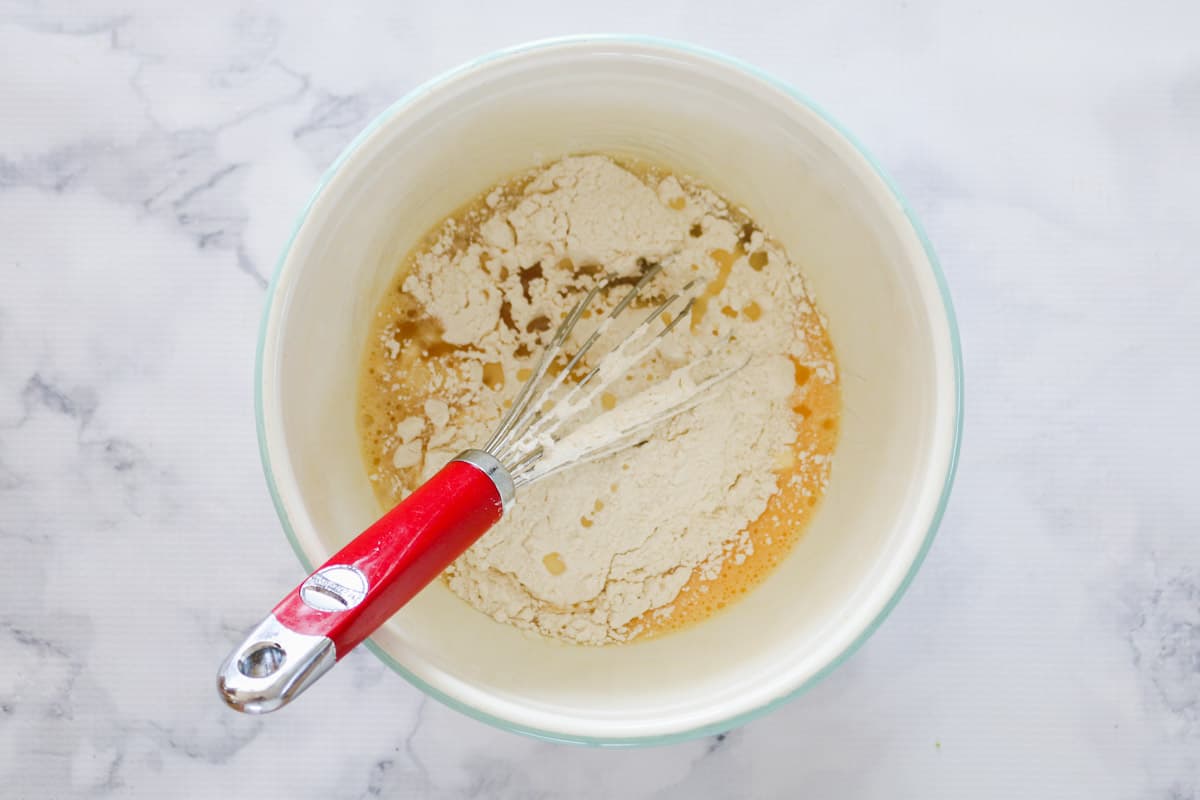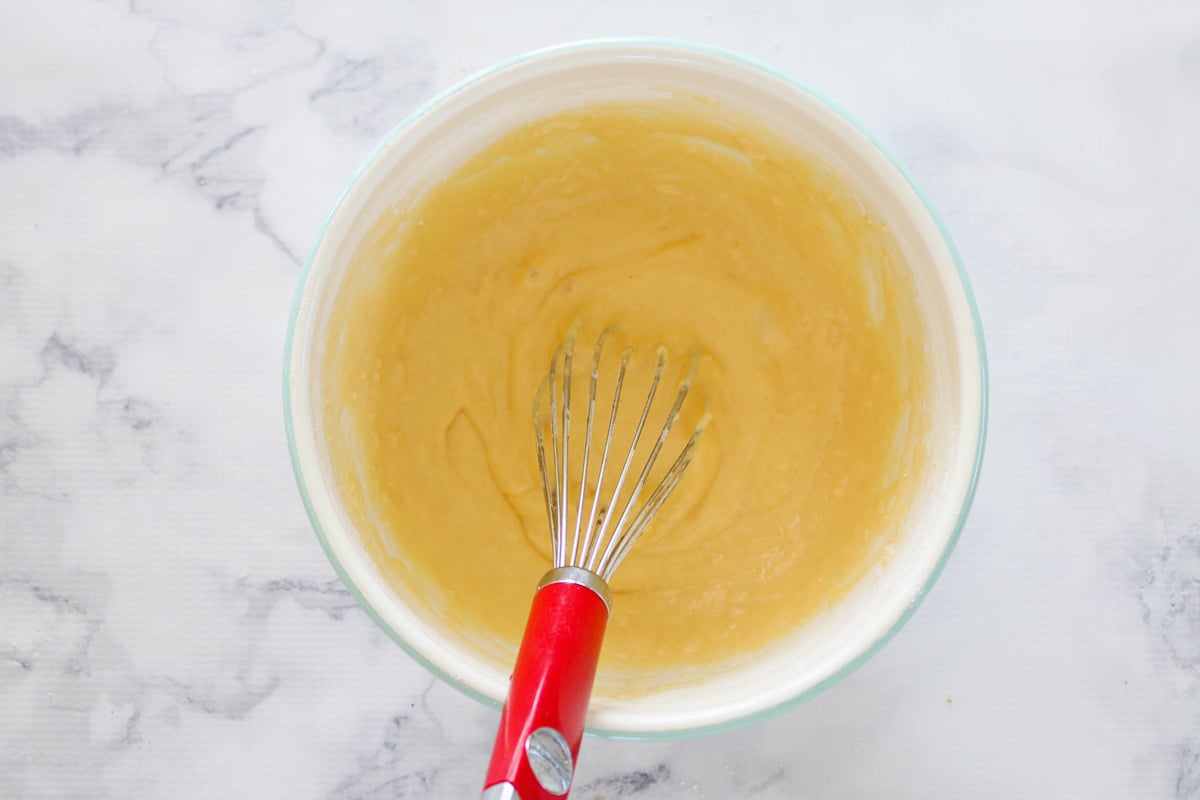 Step 3 – Add the cheese, zucchini, onion, bacon, salt and pepper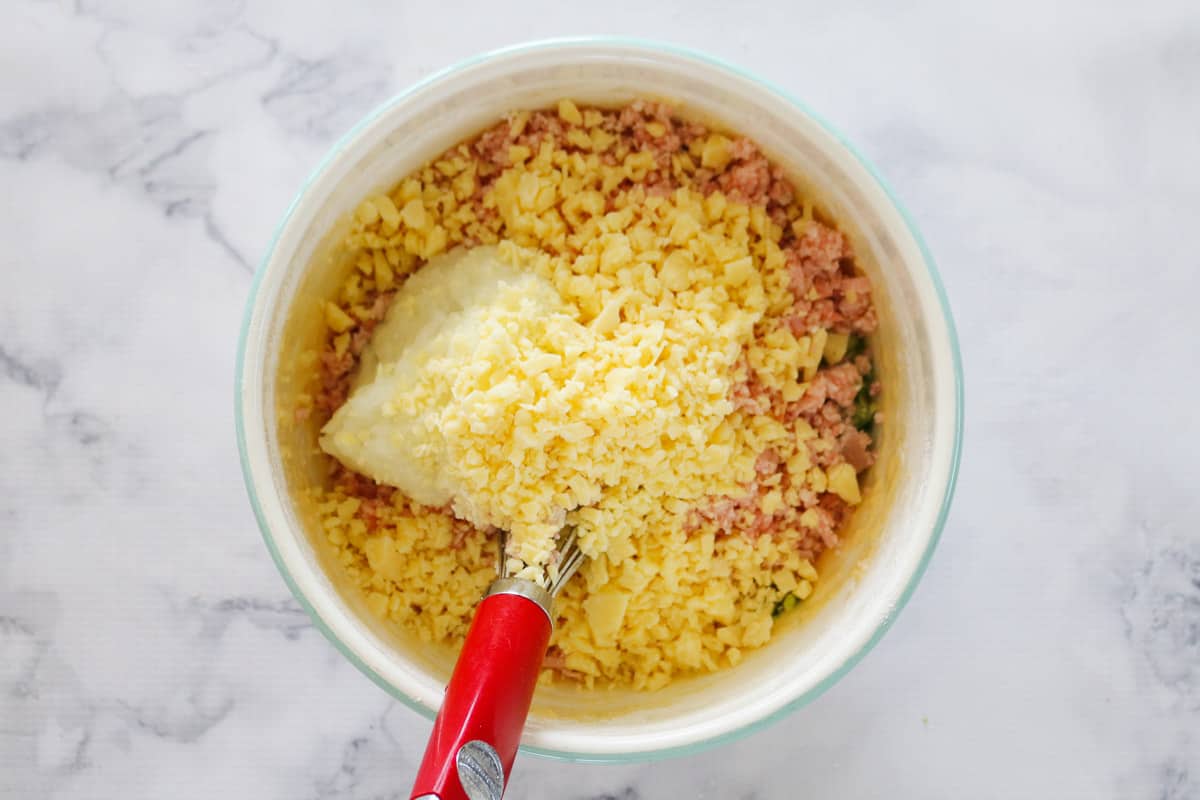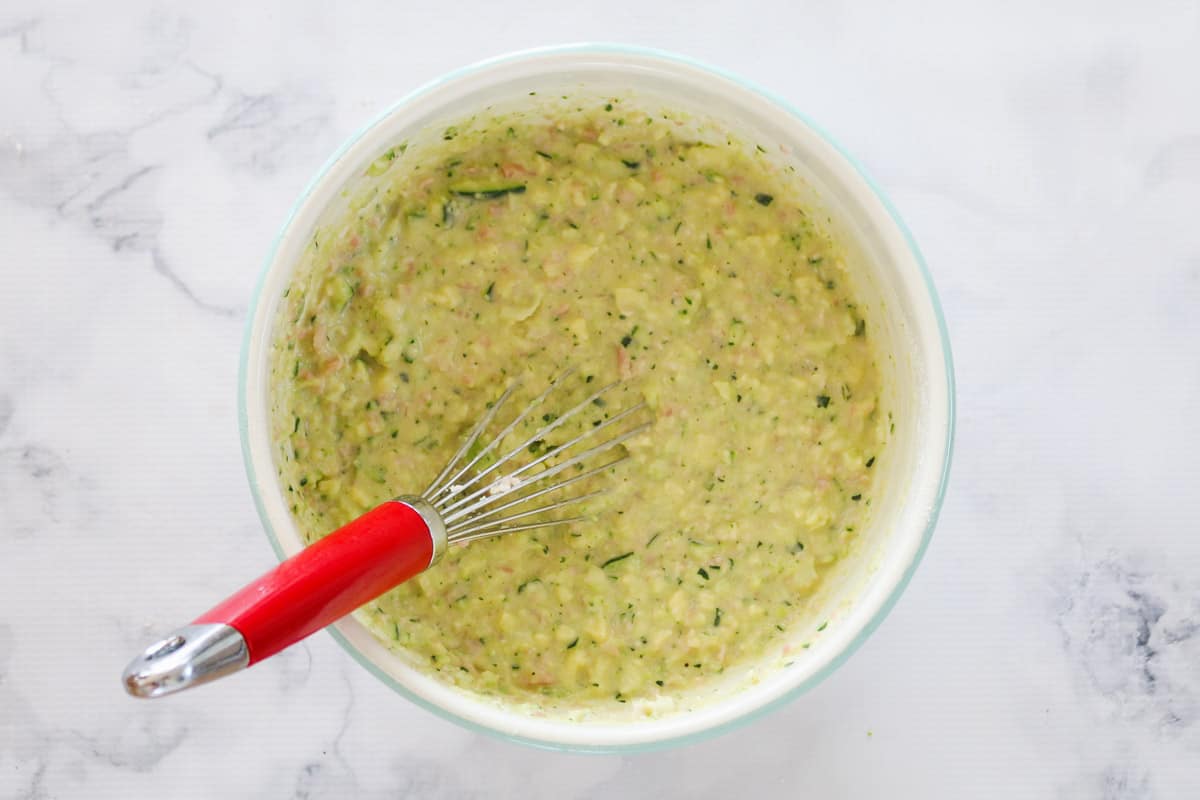 Step 4 – Bake until golden and cooked through
How To Store Zucchini Slice
Zucchini slice can be stored in an airtight container in the fridge for up to 5 days. Alternatively, it can be frozen for up to 3 months – allow to defrost in the fridge.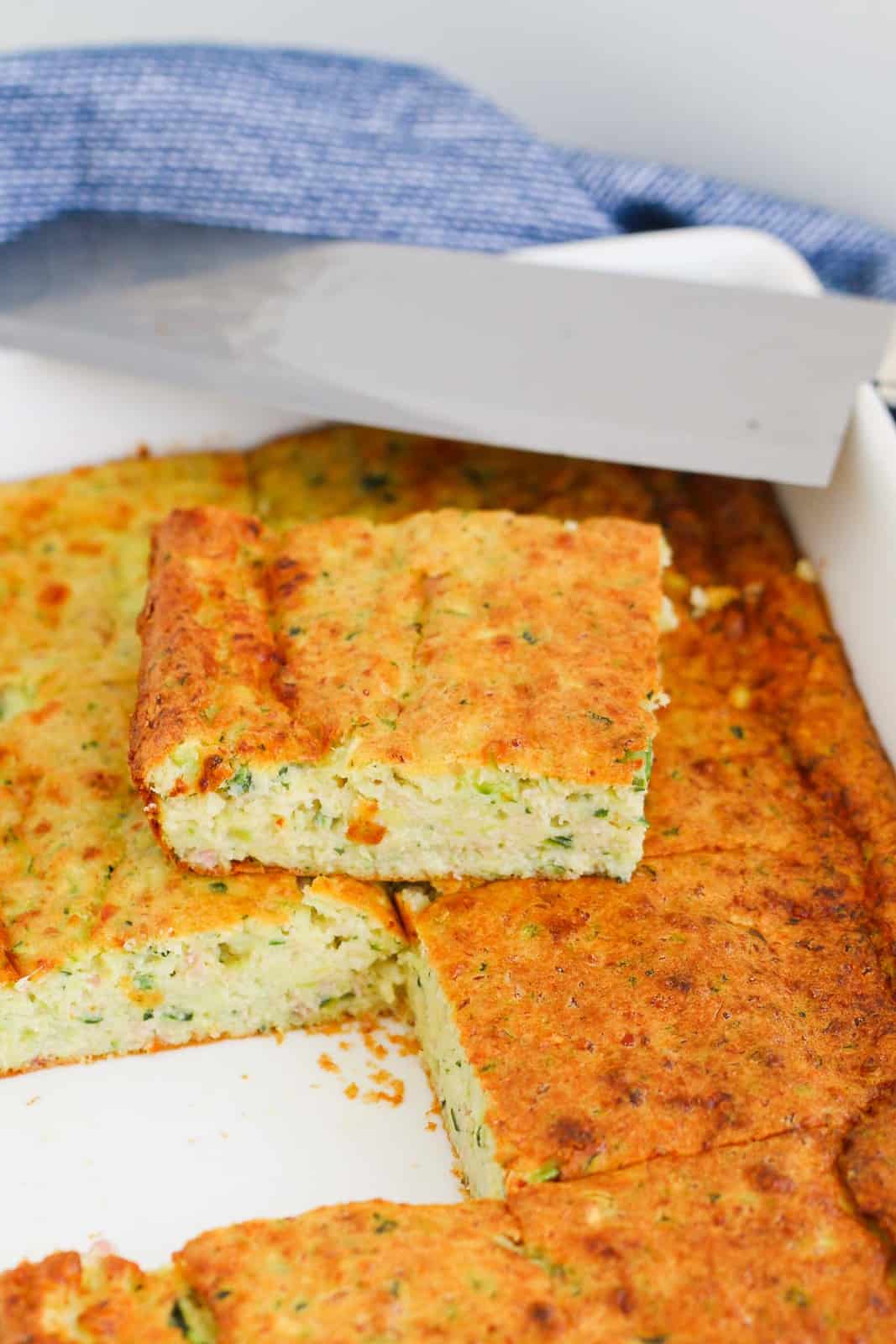 Zucchini Slice Variations
This zucchini slice recipe is the classic version made with eggs, cheese, zucchini and bacon. However, there are so many delicious variations you can make – which are perfect for using up any leftover vegetables you have!
Here's two of my favourite zucchini slice variations: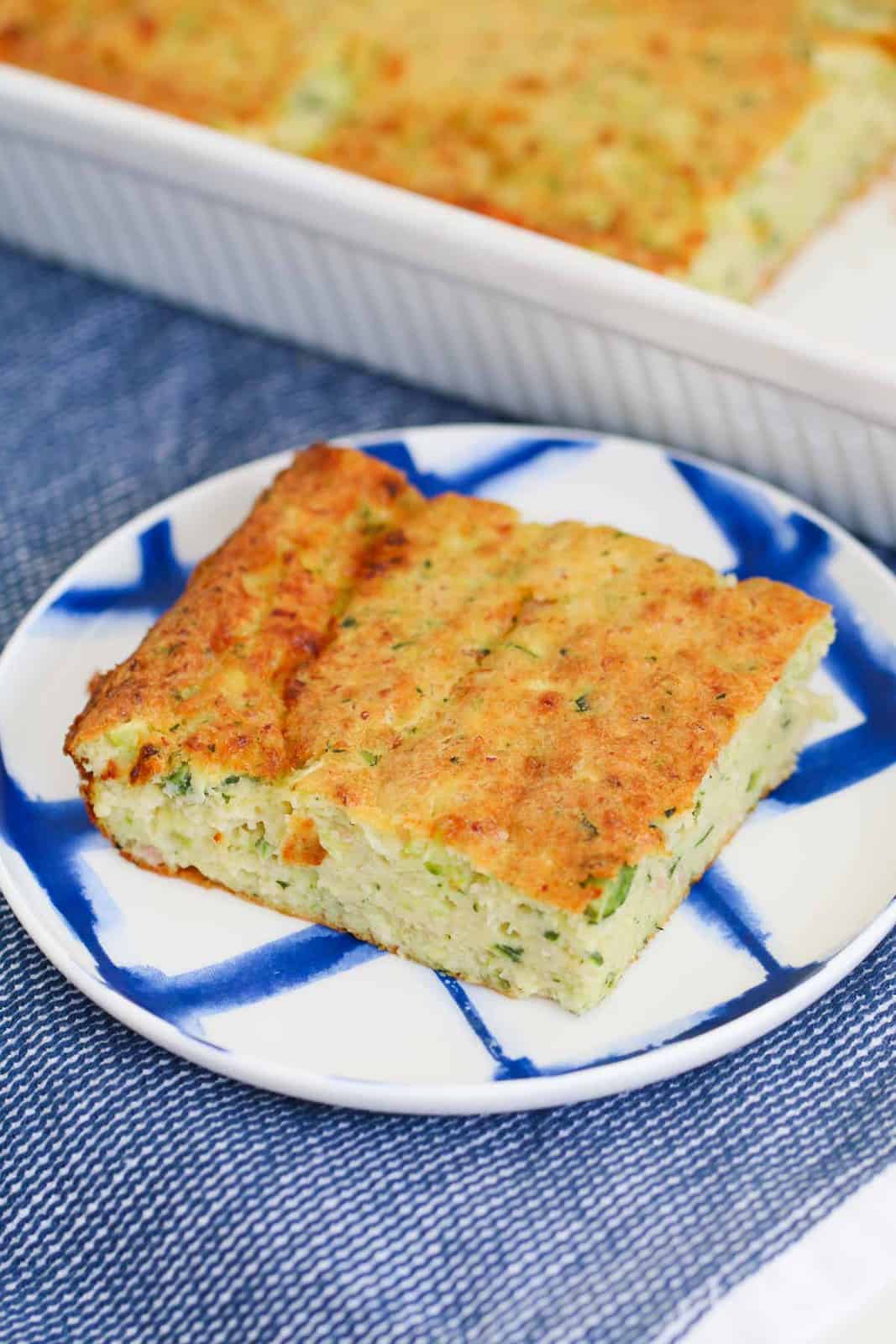 More Zucchini Recipes
We all know that when zucchinis are in season they are super cheap and perfect for cooking up delicious soups, slices, muffins, loaves and cookies with. Here's a few of our most popular recipes using zucchinis: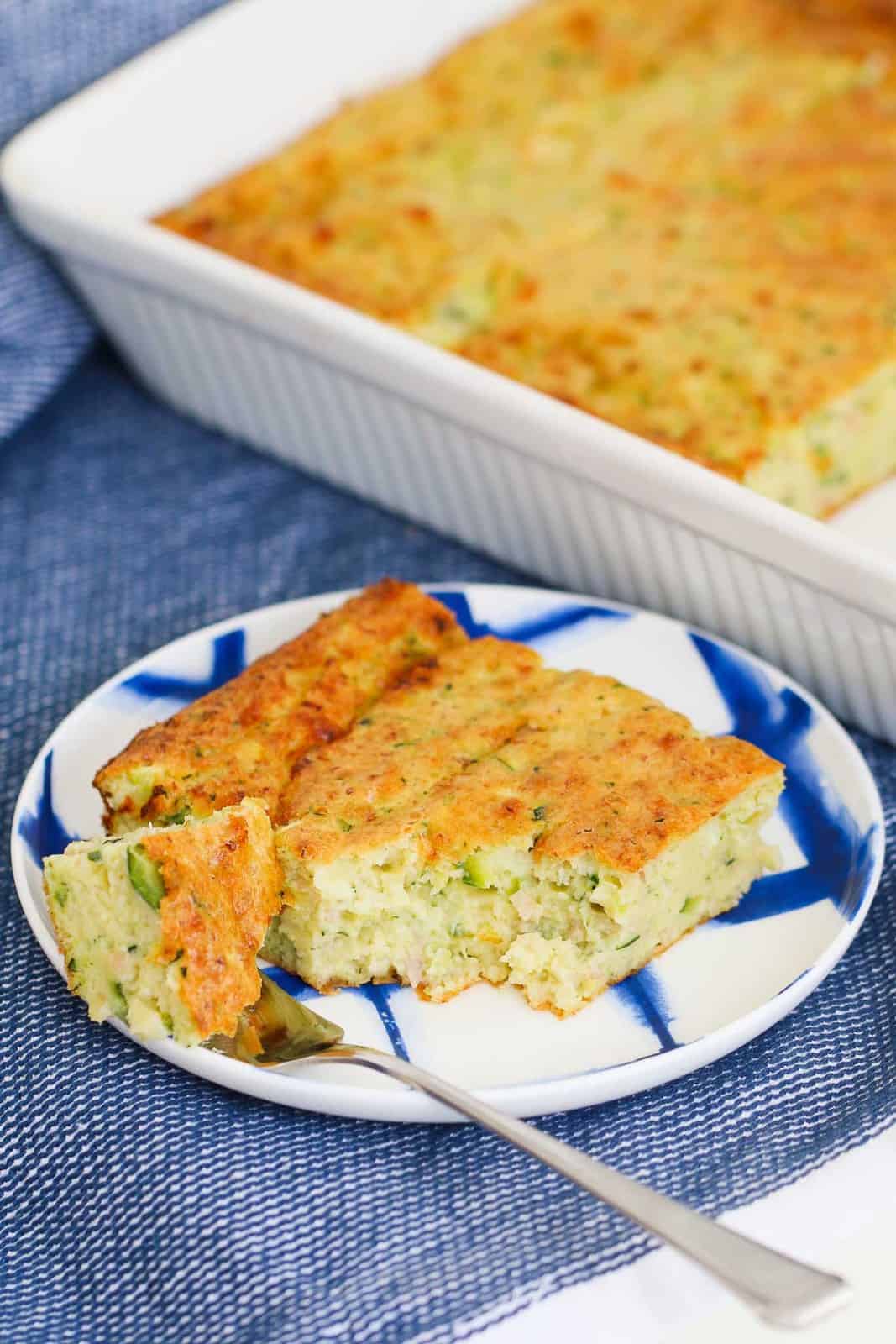 WANT EVEN MORE DELICIOUS RECIPES? Subscribe to my newsletter or follow along on Facebook or Instagram. And if you love baking, then please come and join my Facebook cooking club group or subscribe to my YouTube channel.