Our Thermomix family dinners are quick, easy... and (fussy) kid-approved! From a simple lasagne to pasta, meatballs to fritters, chow mein to soup and more!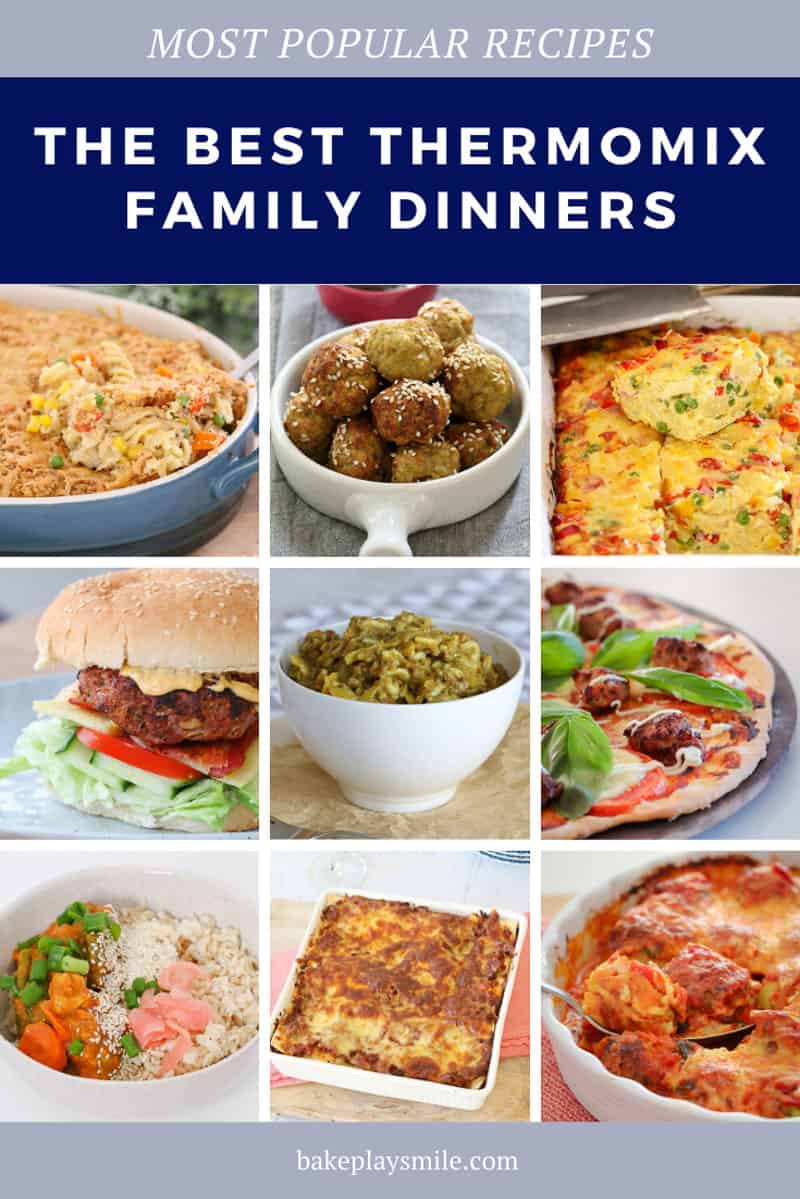 Thermomix Family Dinners
It's no secret that I absolutely LOVE using my Thermomix to make easy family meals that even my little one will enjoy. I've created a collection below with a few of our most popular Thermomix dinner recipes... I hope you love them as much as my family does!
An all-time favourite in our house! This recipe is suitable for freezing (which is super handy given it makes quite a big batch).
This recipe is such a fun twist on a traditional lasagne recipe. Made with taco mince, beans and cheese then served with avocado and sour cream... you wont believe how delicious it is!
Even the fussiest of eaters will love our kid-friendly chicke parma balls! They're delicious served on their own, with pasta or mashed potato.
A nourishing and delicious soup that will keep you warm this winter! Serve with your favourite crusty bread.
This is a Friday night 'fake-away' favourite in our house! And if you don't eat them all at once, simply pop any leftovers in the freezer for a quick mid-week meal.
If you're after a simple and budget friendly family dinner, then chow mein is exactly what you need! Noodles, mince and veggies covered in a delicious sauce make this a recipe a hit!
Next time you're having burger night, try our Thermomix beef burgers. Simply whip up the beef patty mixture in the Thermomix and cook them on the BBQ or frying pan. So simple and so yummy!
Our good old beef lasagne recipe is always a winner (and it's freezer-friendly too!). Serve with a basic green salad for an easy midweek dinner.
This is our most popular zucchini slice recipe. It's a great way to use up any leftover zucchini you have lying around... plus the leftovers make a yummy lunch!
These turkey meatballs are so versatile! Add them to a salad, make them into wraps, serve with mashed potato or have them as leftovers for lunch... the options are endless!
This is such a great dinner for the whole family (including toddlers!). Mix and match with whatever veggies you would like.
More Thermomix Dinner Recipes
For more Thermomix dinners, browse our collection of main meal recipes here.
Thermomix Dinners Cookbooks
If you want to get the most out of your Thermomix at dinnertime, check out our Thermomix Dinners Cookbooks (Volume 1 and 2) - $16.95 each (or both for $30). All hardcopy cookbooks come with a free eBook version that will be emailed immediately upon purchase.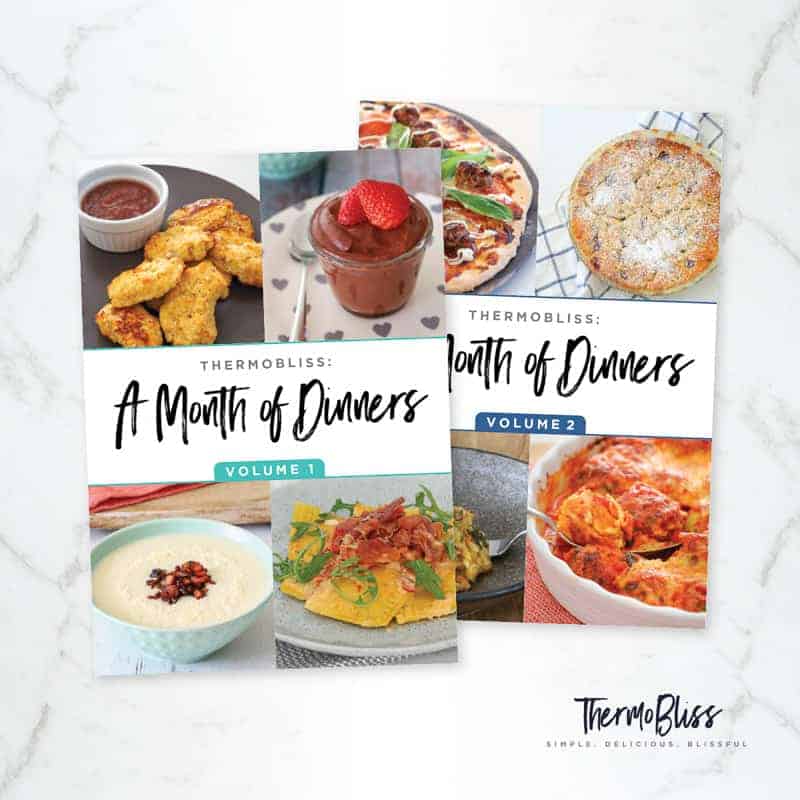 WANT EVEN MORE DELICIOUS RECIPES? Subscribe to my newsletter or follow along on Facebook or Instagram. And if you love baking, then please come and join my Facebook cooking club group or subscribe to my YouTube channel.