Dinner is sorted thanks to this deliciously simple Noodle & Beef Chow Mein. Packed full of cabbage, carrot, beef mince, curry powder and noodles – this is a winner with the whole family.
I have to start off by saying that this recipe nearly didn't make it onto the blog. And it's wasn't because it was a bad recipe, but just because I actually don't really like beef chow mein. I know, I'm weird, right!? In fact, I've never liked it. I'll eat it if it's there, but I certainly don't go jumping from the ceiling in celebration about it. On the other hand, my husband loves it. It's one of his favourite dinners. So we kind of compromise and have it occasionally. And so that's why it's here.. because most normal people love beef chow mein!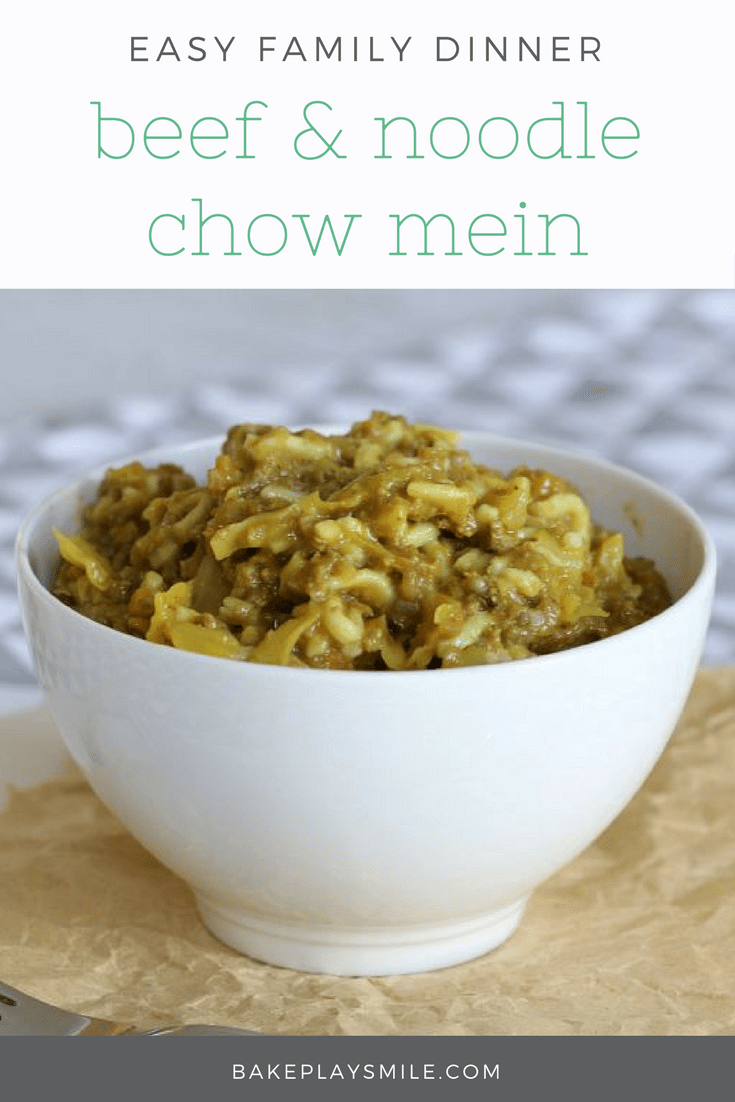 And I suppose what's not to love? It's a quick and easy dinner which is really budget friendly. It's also big in the flavour department! Yep, there's a whole lot going on!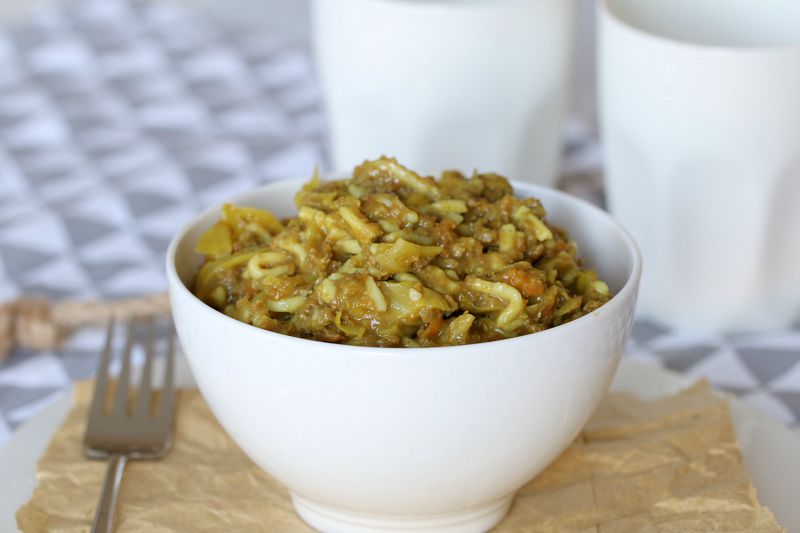 Actually, there is one thing that I do really like about chow mein – that it's probably the yummiest way I know to eat cabbage. The cabbage actually tastes really good in beef chow mein! And that's really saying something… for cabbage is not the tastiest of vegetables to ever land on this earth.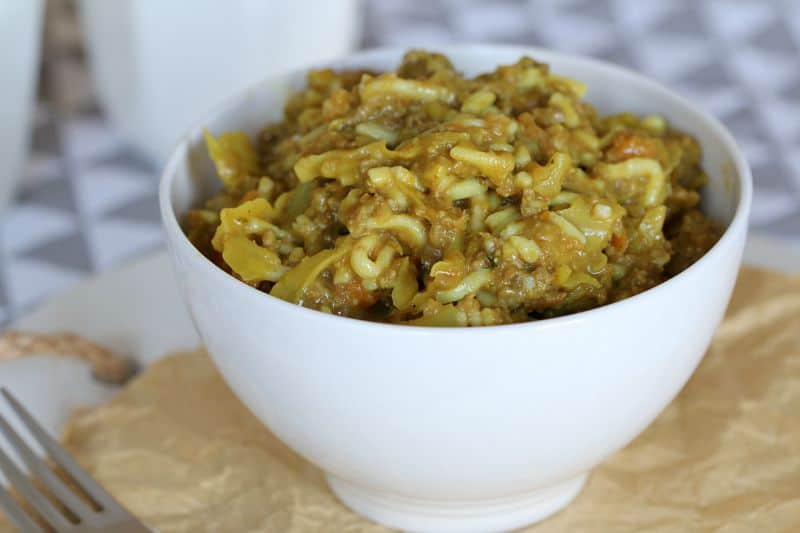 Gosh I'm not really doing a great job of selling this recipe am I? If you like beef chow mein, it actually is really delicious (according to my super reliable source…aka Dave). And if you're not a fan, you'll be able to eat a bowl without any fuss.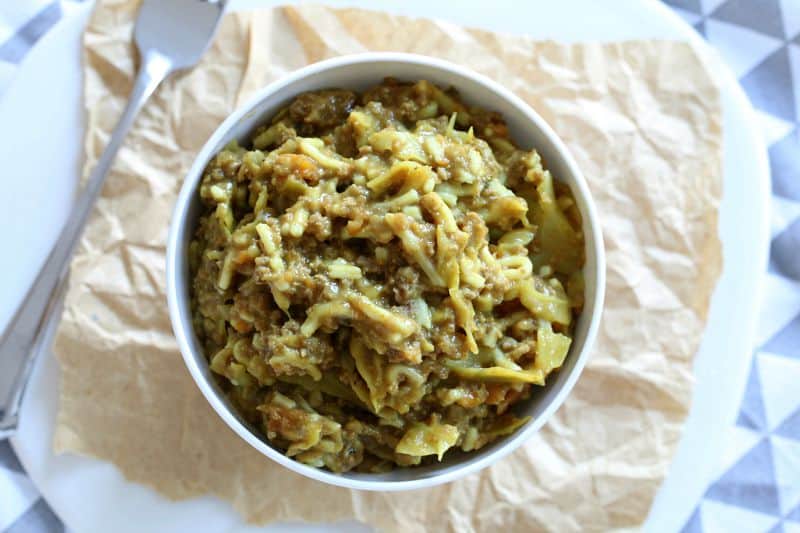 I like to drizzle a little extra soy sauce over my chow mein to give it an added boost of flavour, but I know others find the soy in the recipe to be enough. Each to their own! Have a little taste and adjust the amount of soy sauce accordingly. Actually the sae goes with the curry paste – I kind of sit on the fence and put in a little bit, but feel free to go crazy and amp it up, or leave it out altogether (I do think it tastes better with at least a little bit of curry powder though!).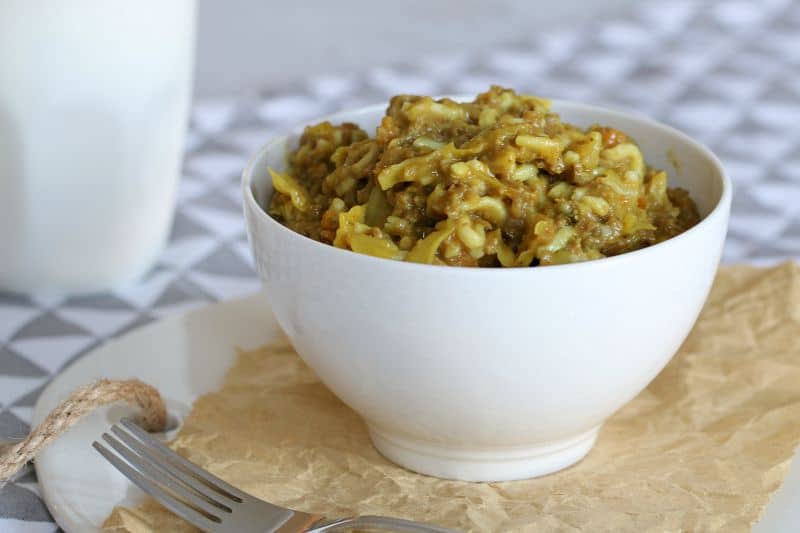 Sometimes I serve the chow mein on top of buttered toast (mmmm butter), but othertimes I'll just have it plain and simple on it's own in a bowl. And so that's it! My easy Noodle & Beef Chow Mein recipe that is really quite yummy.. even if you don't usually like chow mein!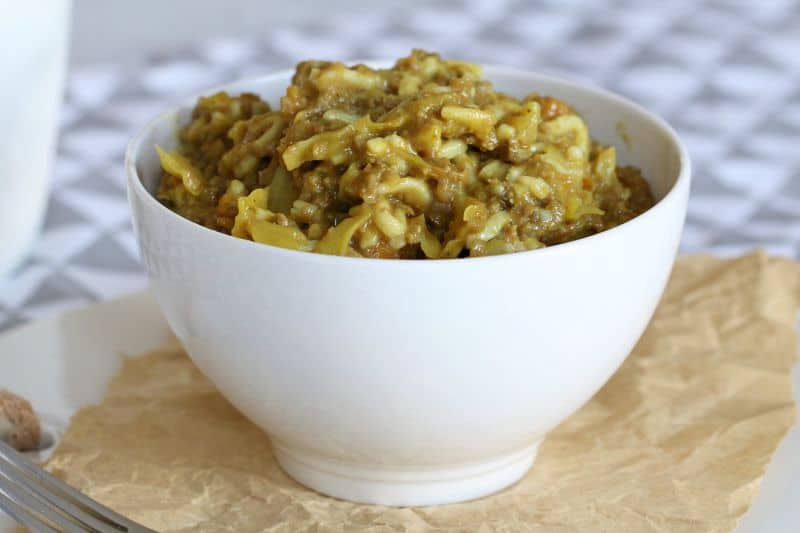 Are you a beef chow mein fan? Even if you're not – give this one a go! It might just change your mind. xx
Don't forget to check out all of my other main meal recipes (they're quick, easy and super yum!).
The bundle includes:
A Month of Thermomix Dinners
Thermomix Family Dinners & Desserts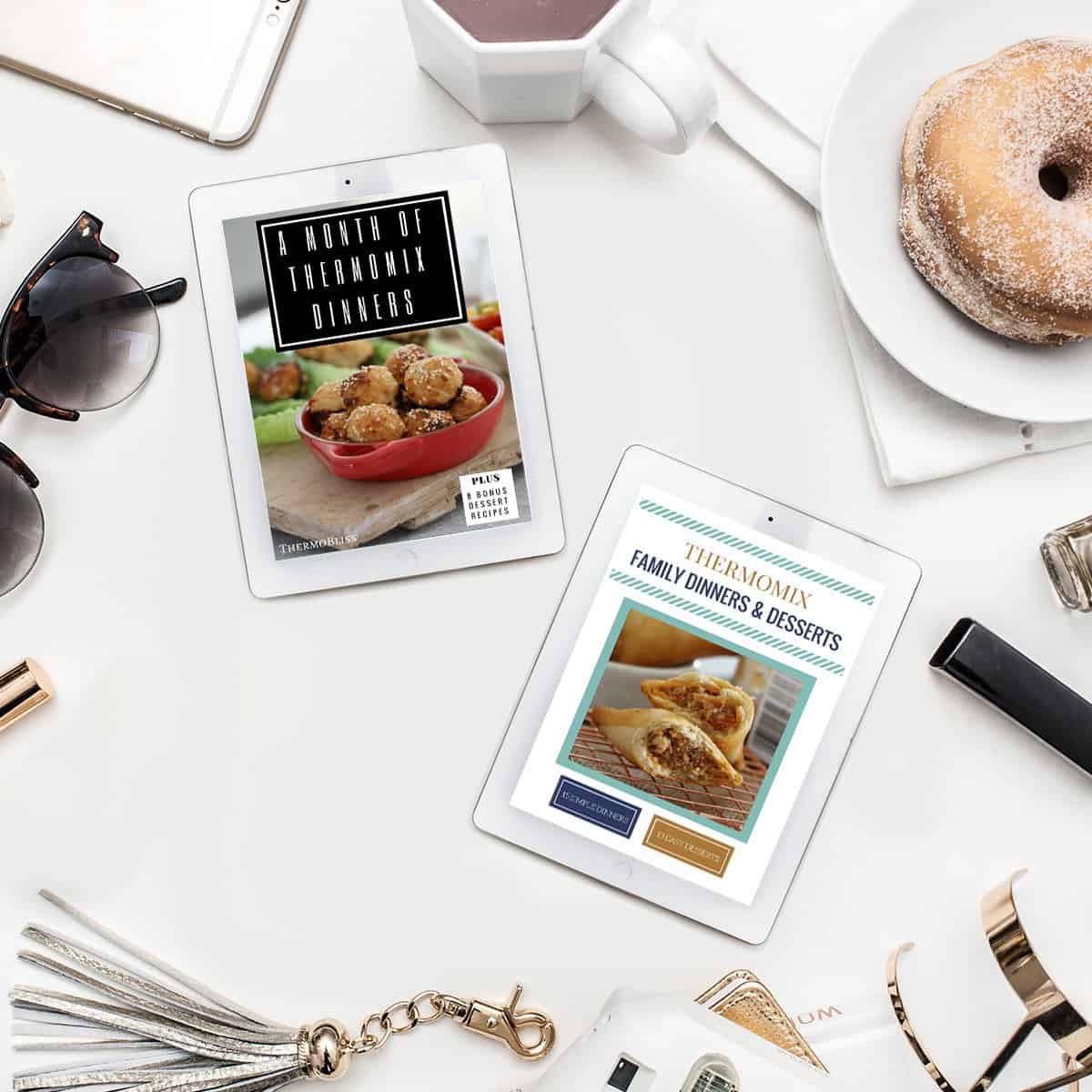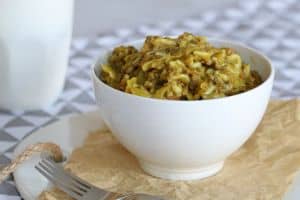 Noodle & Beef Chow Mein
A delicious weeknight dinner - this Noodle & Beef Chow Mein recipe is perfectly budget friendly!
Print
Pin
Rate
Ingredients
2

tbs

oil

500

g

beef mince

1

brown onion

chopped

2

cloves

garlic

minced

1

tbs

ginger

finely minced

2

tsp

curry powder

more or less depending on your taste preferences

2

carrots

finely chopped

1/2

cabbage

shredded

250

ml

water

1

tsp

veg stock

1/3

cup

oyster sauce

2

tbs

soy sauce

350

g

Singapore noodles or thin hokkien noodles
Instructions
Conventional Method
Heat the oil in a frying pan and add the beef mince and chopped onion.

Saute until the mince has browned and the onion has softened (approx 5 minutes).

Add the garlic, ginger and curry powder and cook until fragrant (approx 1-2 minutes).

Add the carrots, cabbage, water, chicken stock, oyster sauce and soy sauce and stir-fry for 2-3 minutes.

Meanwhile, prepare the noodles according to the packet instructions.

Drain noodles and add to the chow mein.

Stir to combine and cook for a further 1 minute.

Serve with extra soy sauce, sesame seeds or chopped peanuts.
Thermomix Method
Place the garlic and brown onion into the TM bowl and chop on Speed 6 for 5 seconds. Scrape down the sides of the bowl.

Add the carrot and chop by pressing Turbo 4-5 times (or until it's the chunkiness you desire).

Add the minced ginger and the oil. Saute on Varoma, Reverse Speed 2 for 4 minutes.

Add the beef mince and cook on Varoma, Reverse Speed 2 for 4 minutes.

Mix the cornflour and water together until no lumps remain.

Add the curry powder, vegetable stock, oyster sauce, soy sauce and the cabbage to the bowl. Cook on 100 degrees, Reverse Speed 1 for 4 minutes (you'll need to use the spatula to push the cabbage down).

Meanwhile place the noodles into the ThermoServer and cover with boiling water (time will be specified on the packet).

Drain the noodles and add to the TM bowl. Mix on Reverse Speed 2 for 1 minute (using the spatula to help mix everything together).

Place into the ThermoServer and leave for 10-15 minutes to thicken.

Serve with a little extra soy sauce, sesame seeds or chopped peanuts.
Notes
If you'd like to thicken your show mein sauce even further, dissolve 1 tbs of cornflour with 1/4 cup of water and mix through during the last minute or so of cooking the sauce. 
Nutrition
Calories:
500
kcal
|
Carbohydrates:
52
g
|
Protein:
22
g
|
Fat:
23
g
|
Saturated Fat:
7
g
|
Cholesterol:
59
mg
|
Sodium:
955
mg
|
Potassium:
475
mg
|
Fiber:
4
g
|
Sugar:
4
g
|
Vitamin A:
3470
IU
|
Vitamin C:
30.5
mg
|
Calcium:
65
mg
|
Iron:
2.4
mg