Browse our collection of delicious and healthy soup recipes... from chicken noodle soup to Thai pumpkin soup, creamy zucchini soup to tomato soup and more! Packed full of vegetables and protein, these hearty and nutritious soup recipes will become family favourites in no time!

Healthy & Easy Soup Recipes
When the cooler weather sets in, there's nothing more comforting than a big bowl of healthy and nutritious soup. Whether you're planning a cosy lunch with homemade bread rolls, you need a quick and easy family dinner, or you're trying to get rid of a cold... these are the recipes you need in your life!
*Click on any of the links below to be taken directly to the full recipe.
This is the ULTIMATE pumpkin soup recipe. The secret to this perfectly rich and delicious soup is roasting the pumpkin first (trust me... it's a game changer!!).
Got a cold or flu? Or simply craving a healthy and nutritious meal? This classic chicken noodle soup is exactly what the doctor ordered!!! Add all of your favourite vegetables for a super healthy soup!
If you think that a creamy soup can't be healthy, think again! This soup is what I like to call a 'hug in a mug'... it's super creamy but without any cream and it's the most tasty soup ever. Give it a try!
Pop the ingredients for this flavour-packed soup into your slow cooker or crock pot and let it cook away all day... and you'll have the most delicious dinner waiting for you that night!
This is an absolute classic soup recipe and the perfect way to use up any extra zucchinis you have lying around.
We love this tasty variation on a classic pumpkin soup. Full of flavour, creamy and delicious... this is a soup recipe that you'll make over and over again!
Everyone's favourite Chinese takeaway soup is so easy to make at home... and it will be on the table in less than 30 minutes!
Our nourishing veggie-packed tomato soup is the perfect medicine on a cold winters day. Serve it with our famous soft and fluffy homemade rolls for the yummiest and healthiest meal!
It couldn't be easier to make this hearty and healthy pea and ham soup in the slow cooker! Simply pop everything in and let it do it's thing. Shred the tender ham hock into pieces before serving. This is the ultimate comfort food!
This healthy soup is a family favourite in our house. It's super easy to make and it's always a winner (especially with the kids!).
This old-fashioned soup is just as popular as ever. Budget-friendly, creamy and delicious - it's sure to become a favourite in no time.
Would you believe that this super creamy soup is made with absolutely no cream at all! This is one of my all-time favourite soup recipes.
Serving Suggestions For Soup Recipes
Once you've whipped up one of our healthy soup recipes, it's time to add the perfect side to serve it with. Here's a few of our favourites:
More Family Dinner Recipes
If you're looking for more delicious and easy family dinners, then browse out our collection of (kid-approved) freezer-friendly main meals! From pastas, lasagne, soups, slow cooker meals, vegetarian options, quiches, to tarts and more!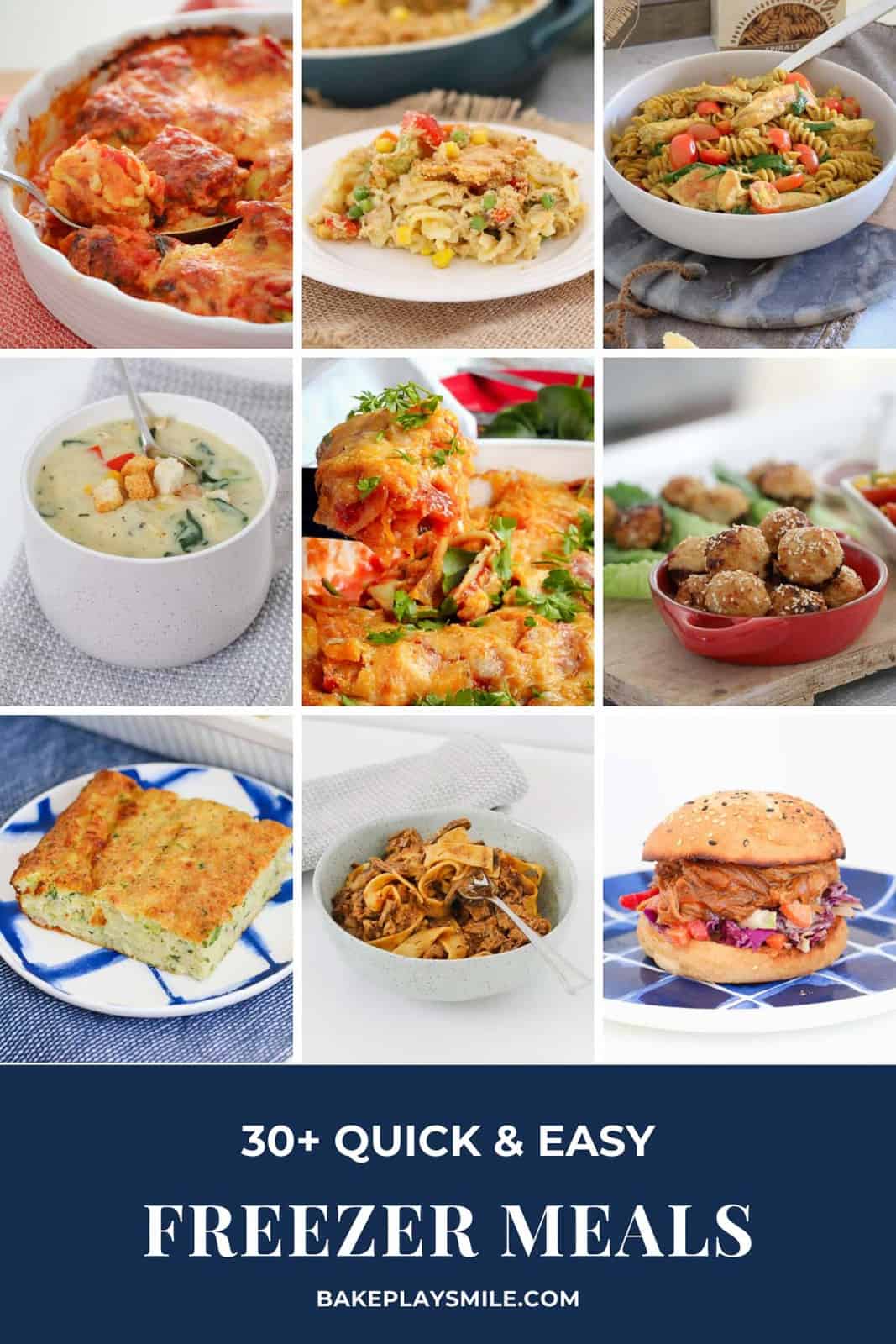 WANT EVEN MORE DELICIOUS RECIPES? Subscribe to my newsletter or follow along on Facebook or Instagram. And if you love baking, then please come and join my Facebook cooking club group or subscribe to my YouTube channel.