My classic creamy Tuna Pasta Casserole is a family favourite! It's a budget-friendly midweek dinner that's packed full of vegetables and can be made ahead of time and frozen. Printable conventional and Thermomix recipe cards included.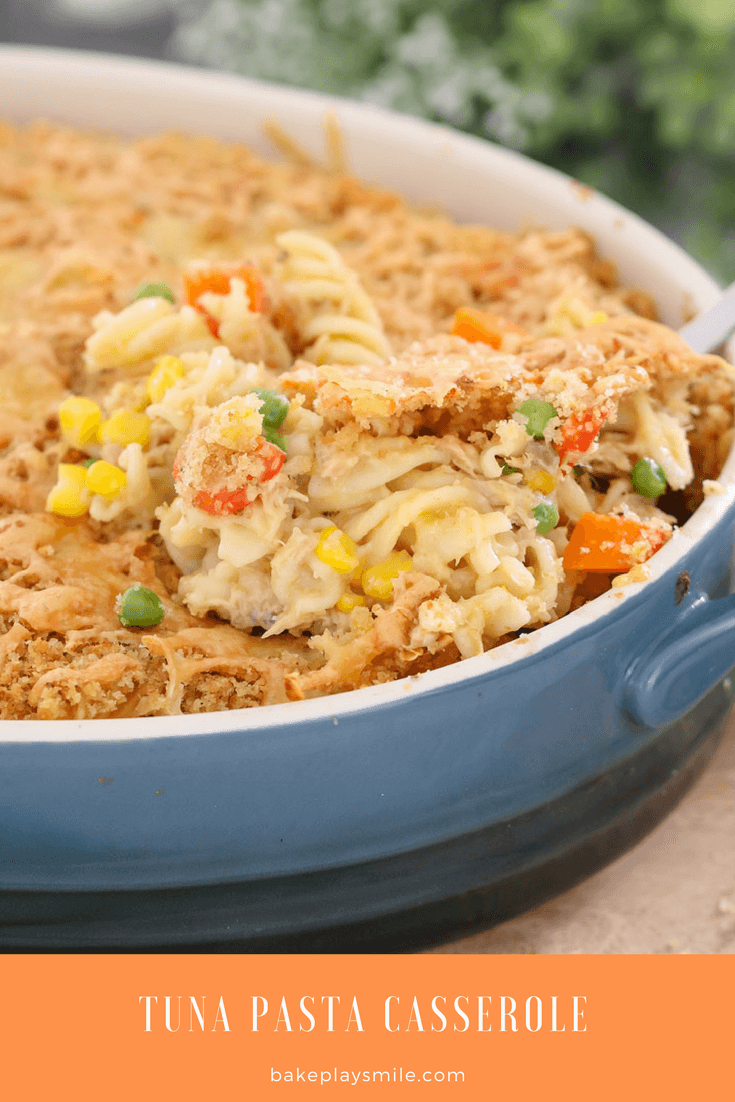 I have to start off by saying that I absolutely LOVE this Tuna Pasta Casserole. It's exactly the same as the one that my Mum used to make when we were growing up – a creamy pasta with lots of veggies and the most delicious crunchy top made from breadcrumbs and melted cheese. YUM!!!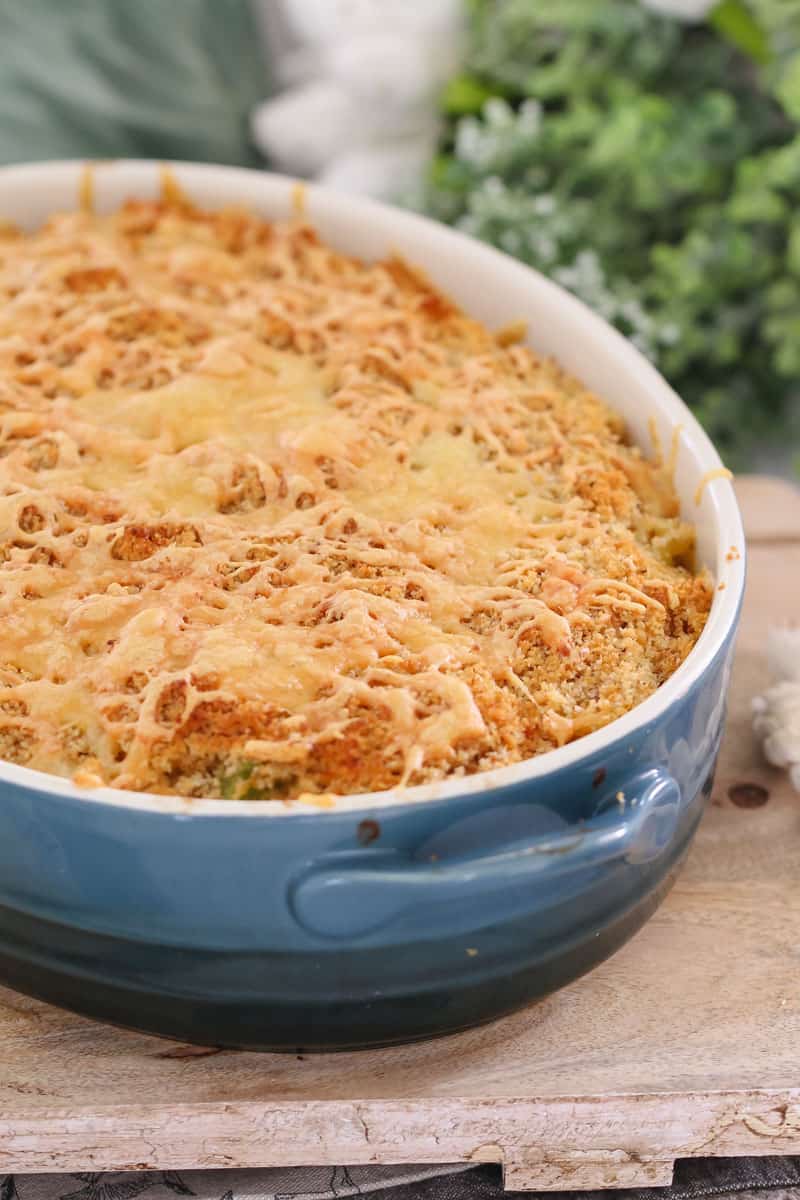 Although while I could eat this ALL THE TIME, my hubby isn't a massive fan of tuna… so I have to hold myself back from making it tooooo much!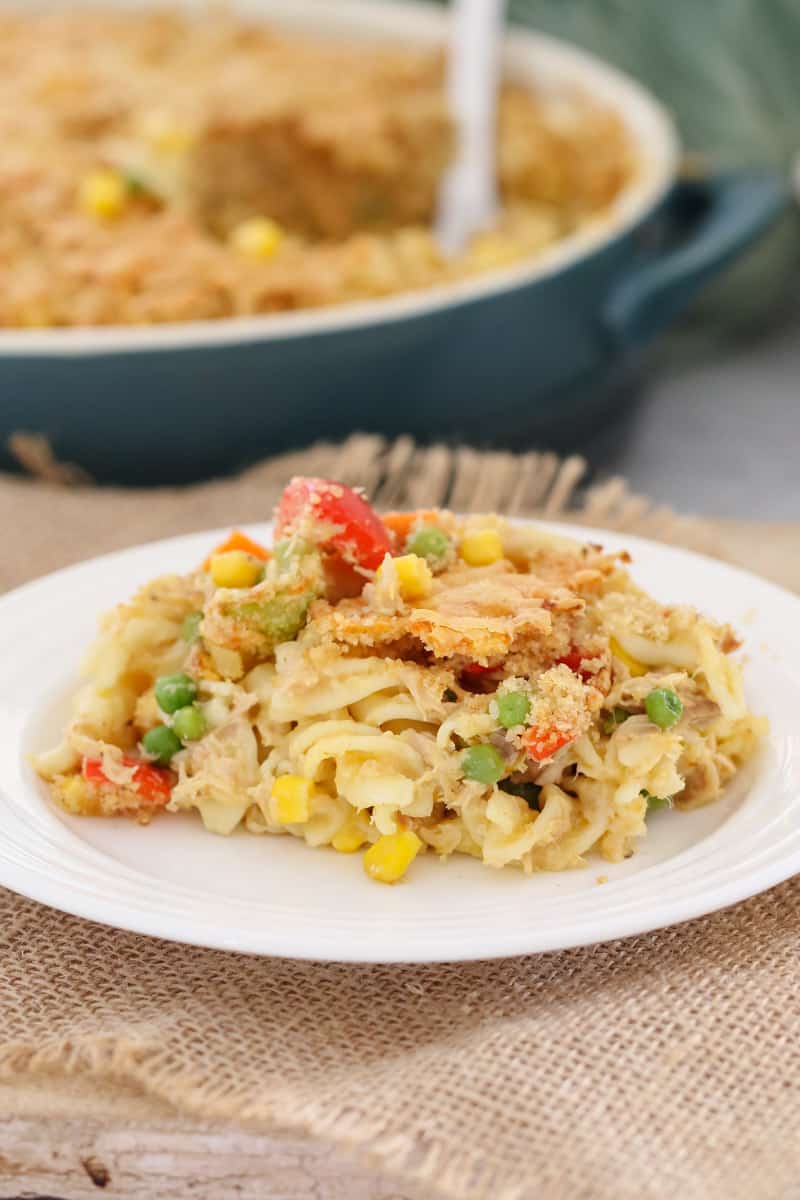 I love that this recipe makes a big, BIG batch. For us, it's enough for dinner and then a couple more dinners/lunches in the freezer. Oooh yep, did I mention that you can totally cook this and freeze it? Perfect for an easy midweek freezer dinner.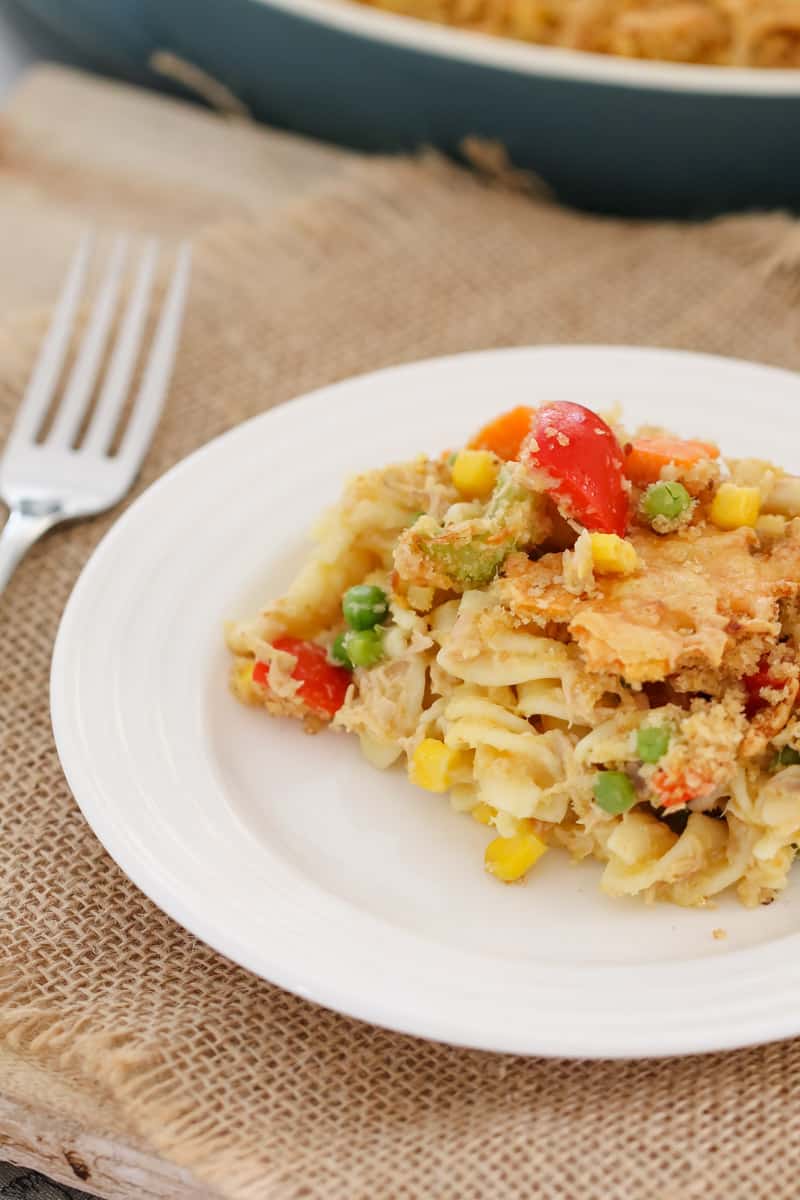 You can use absolutely any vegetables you like in this Tuna Pasta Casserole. I generally use:
carrots
capsicum
celery
frozen peas and corn
But seriously.. go crazy with whatever you've got in your fridge.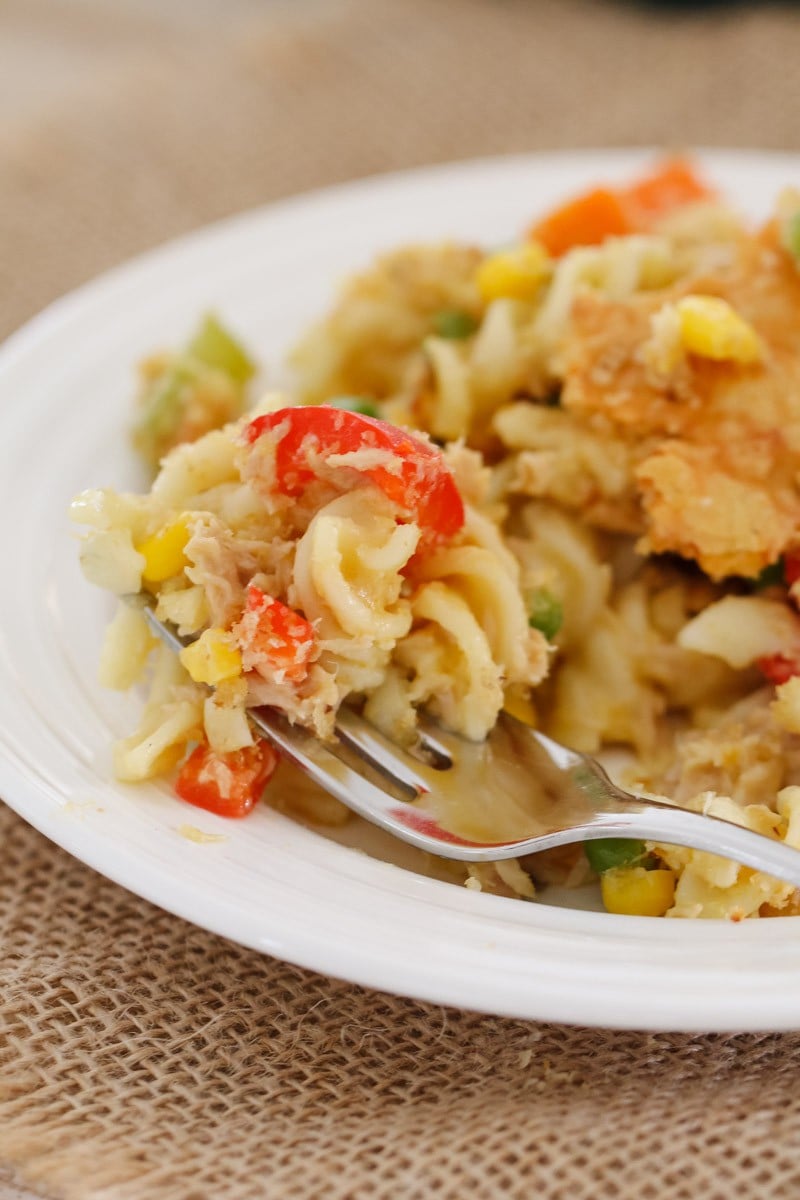 If you prefer, you can also switch the tuna for salmon or even substitute it for chicken or bacon. Whatever suits you and your family! However, you make my Tuna Pasta Casserole, just know that it's going to be a budget-friendly recipe that the whole family will love.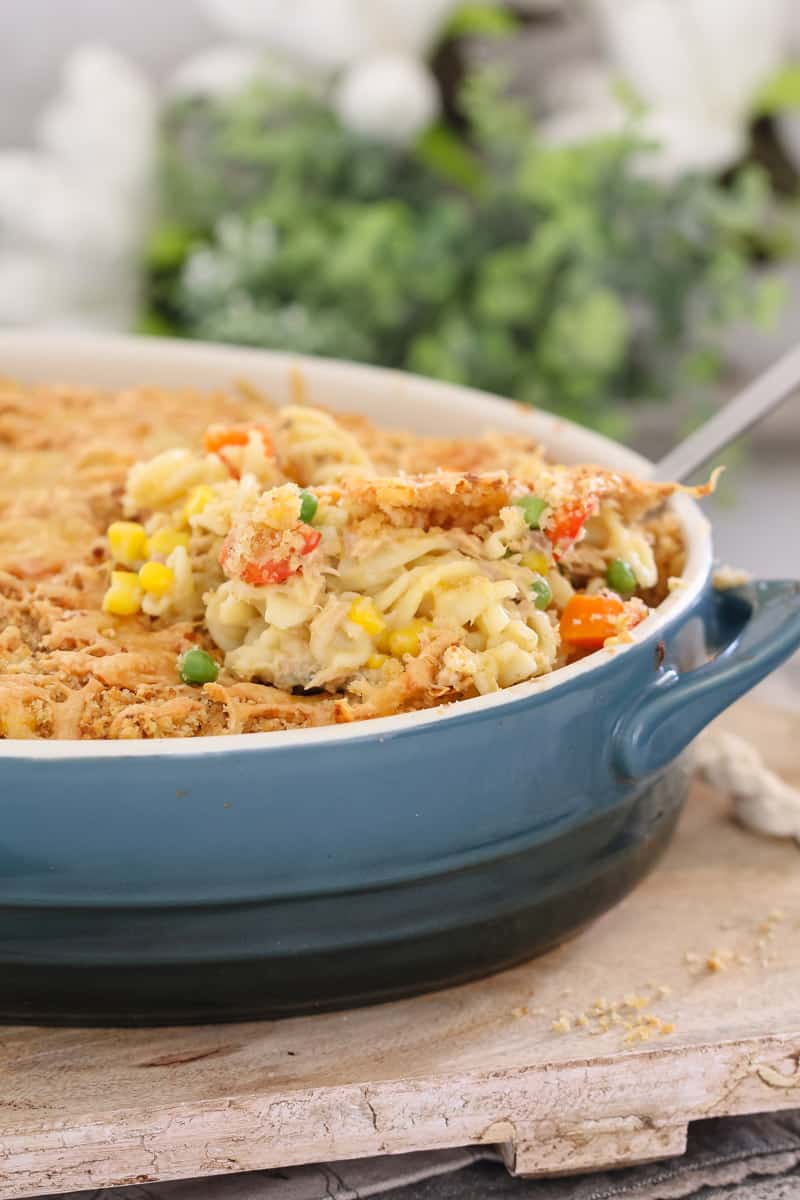 And hey, speaking of family dinners, check out a few more of my favourite dinner recipes here… they're all hubby, wife (that's me!) and toddler approved.
Tuna Pasta Casserole - Conventional Method
Tuna Pasta Casserole - Thermomix Method