The ultimate collection of 15 Classic & Traditional Slice Recipes. From caramel slice to jelly slice, hedgehog slice to peppermint slice… and so much more! There really is something for everyone.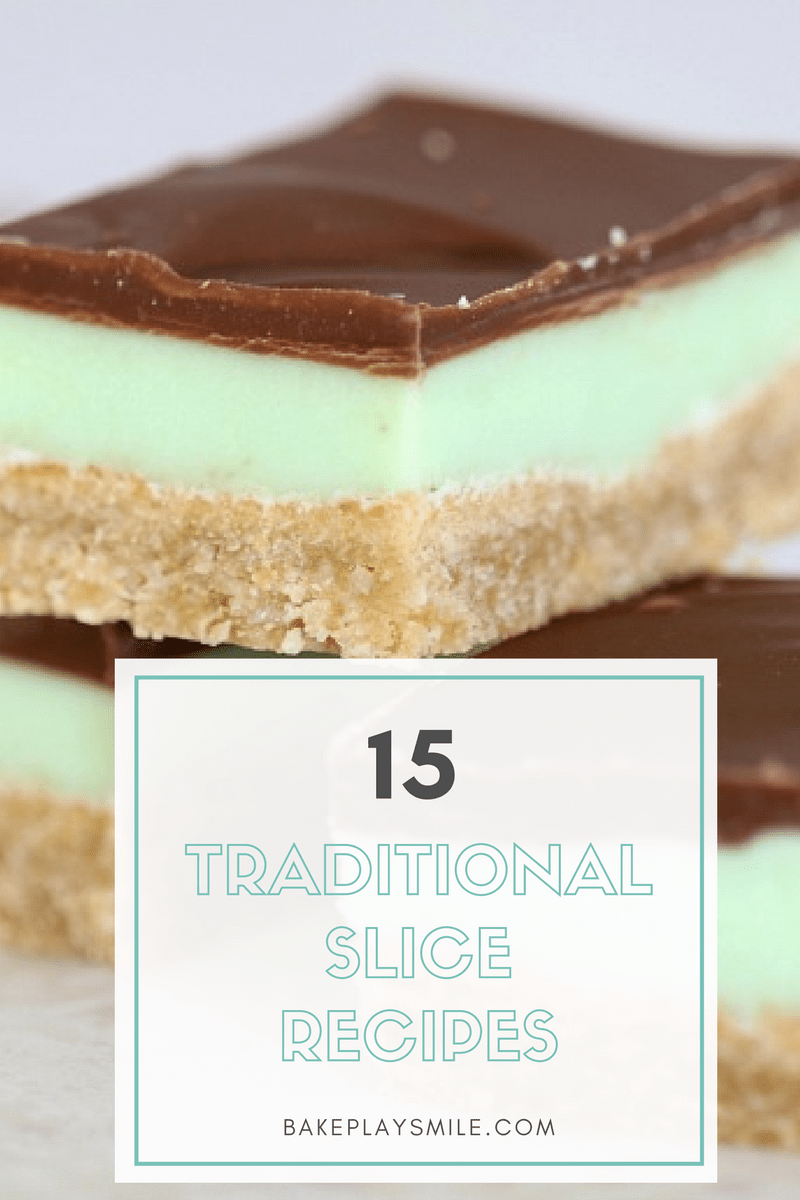 If you've been reading my blog for a little while, you'll know that I'm a little bit (umm… ok, majorly!!!) obsessed with slices. I love no-bake slices, chocolate slices, easy slices… if there's a slice out there, I like it – a lot! And so, I thought it was about time that I put together a collection of my very favourite traditional slice recipes. Yep, these are those all-time favourites that never, ever get old. They're the ones that your grandma used to make… and your own kids still love them. These recipes have certainly stood the test of sugar-filled time! So let's check them out…
15 Classic & Traditional Slice Recipes
So tell me… what's your favourite slice? Was it one of these traditional slice recipes or something a little bit different!? High fives all round for deliciously yummy slices!!!!