The most popular quick and easy family dinners… with everything from pulled pork burgers to 20 minute pastas, lasagne to meatballs, fried rice to pies… there really is something to suit everyone!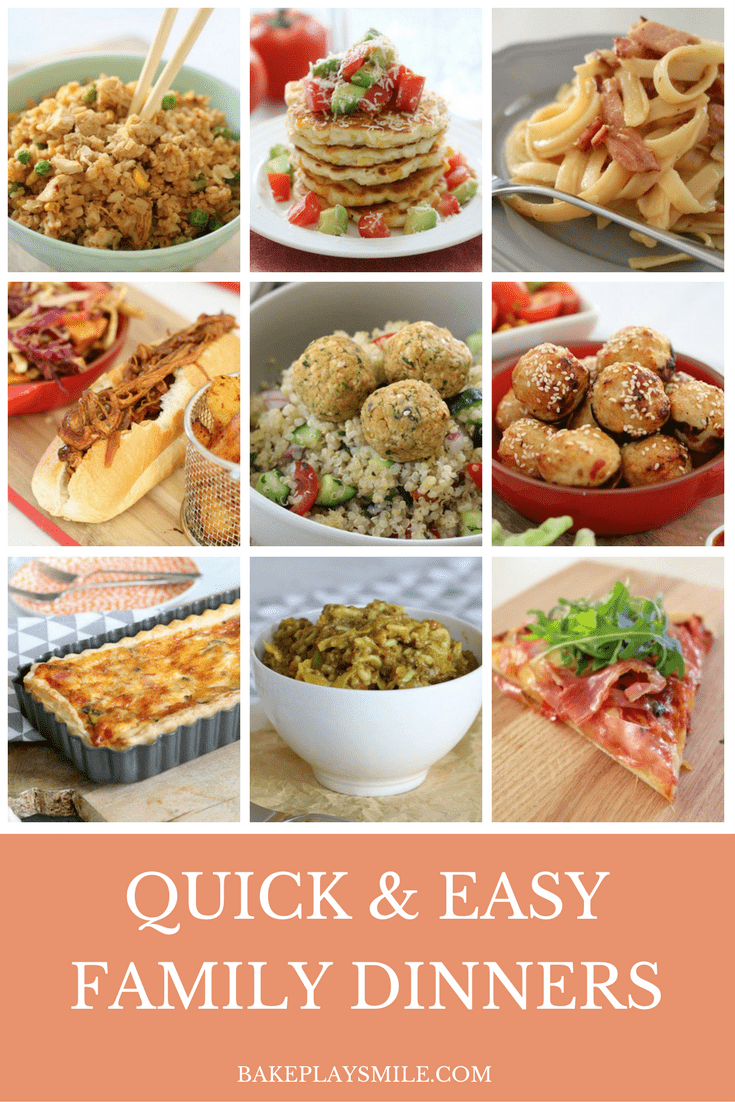 Quick & Easy Family Dinners
This is one of my hubby's recipes… and it's absolutely delicious!! Pop the pork into the slow cooker and leave it for a few hours to become super yum, and then whip up the Asian satay slaw just before serving. Too easy!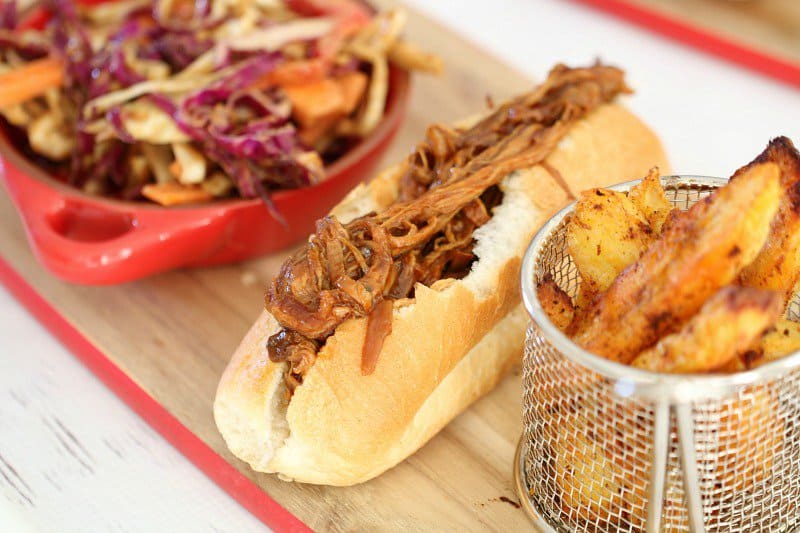 These Creamy Chicken, Leek & Bacon Pies topped with crispy puff pastry are easy to make and taste delicious… a classic winter dinner.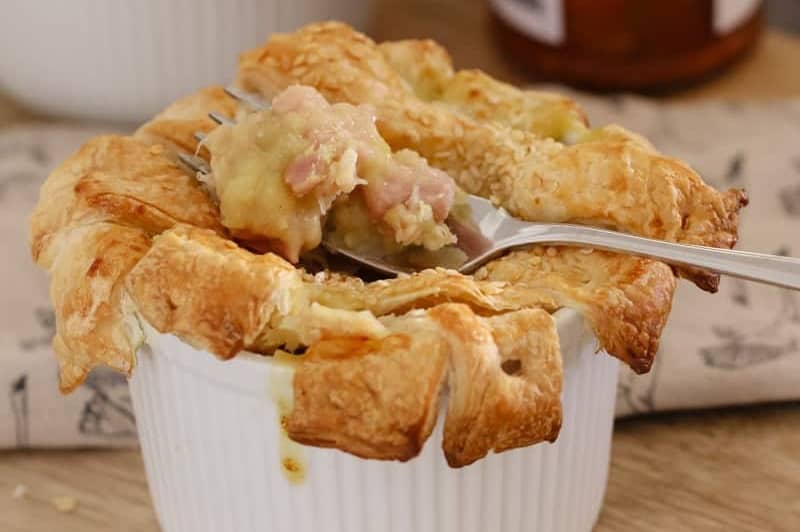 Nothing beats a homemade pie – and these individual chunky beef ones are the BEST! Serve with vegetables or salad for a classic family dinner (and freeze any leftovers!).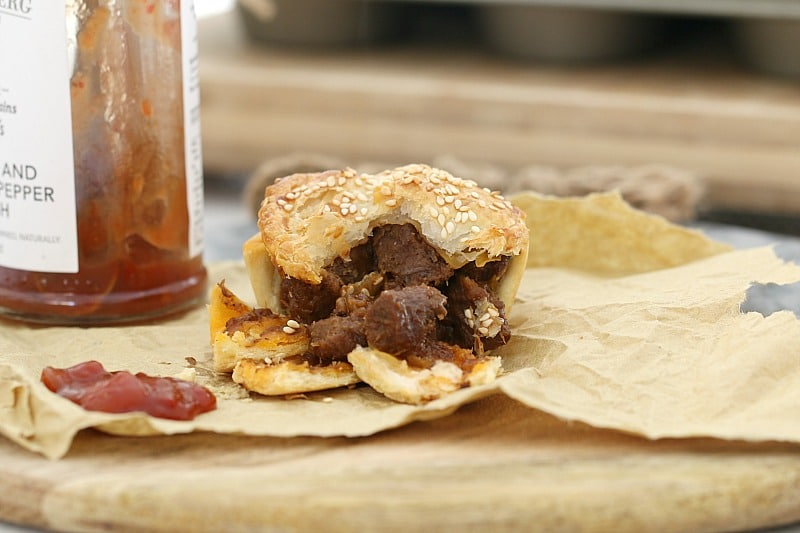 My all-time favourite zucchini slice is the perfect midweek dinner – and with just 10 minutes prep time, it couldn't be easier.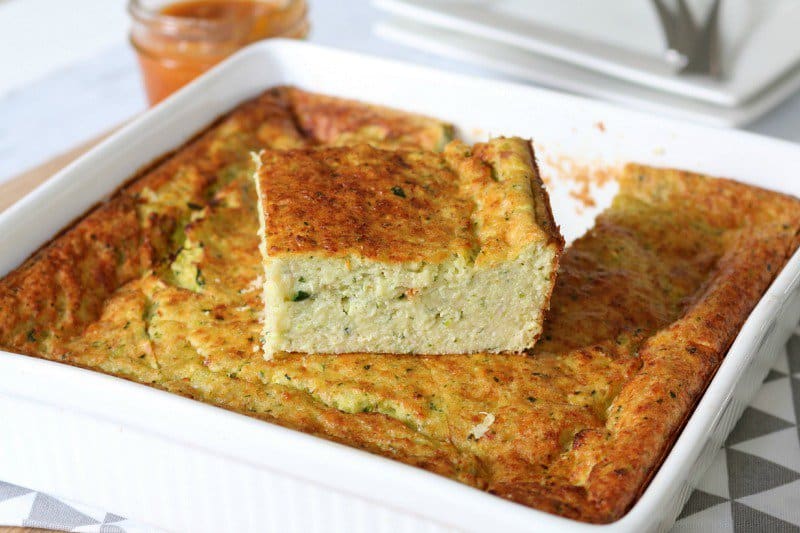 This is one of the most popular meals in our house! Serve the meatballs in lettuce cups with sweet chilli dipping sauce… super fast, super fresh and super YUM!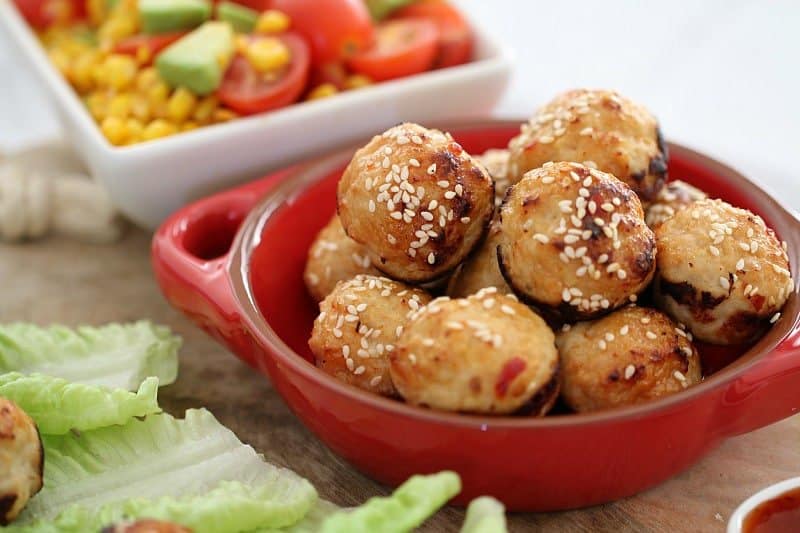 A good old classic fave! This easy family dinner is the perfect way to smuggle in some extra veggies.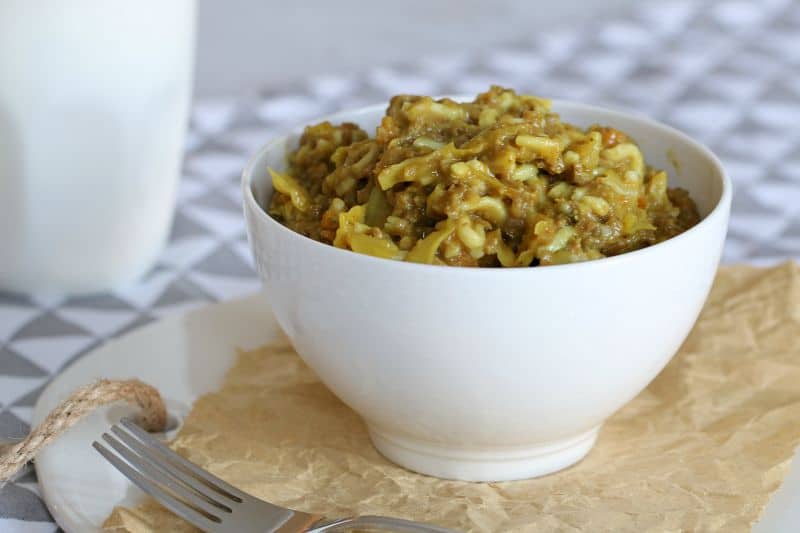 My favourite fried rice recipe EVER!!! Plus it's the perfect way to use up any leftover chicken you have lying around.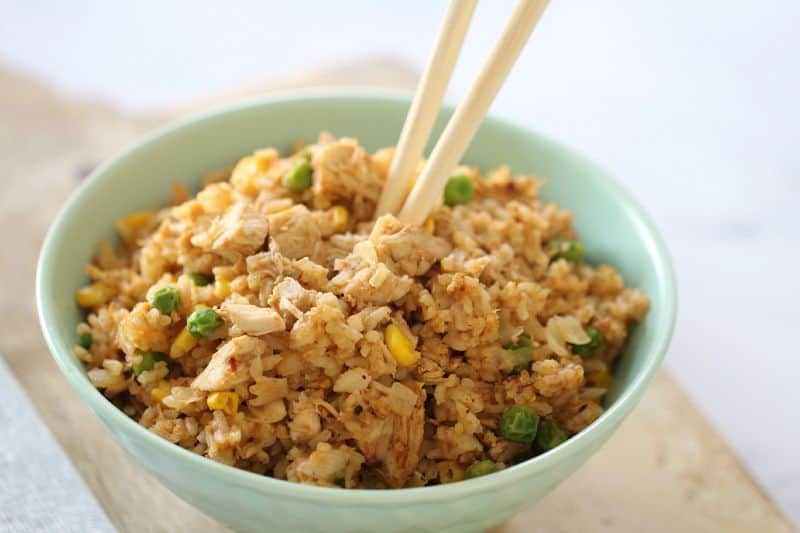 Welcome to the most non-boring soup in the world!! This one is packed full of flavour (and it's even more delicious when served with sour cream, corn chips and chopped avocado).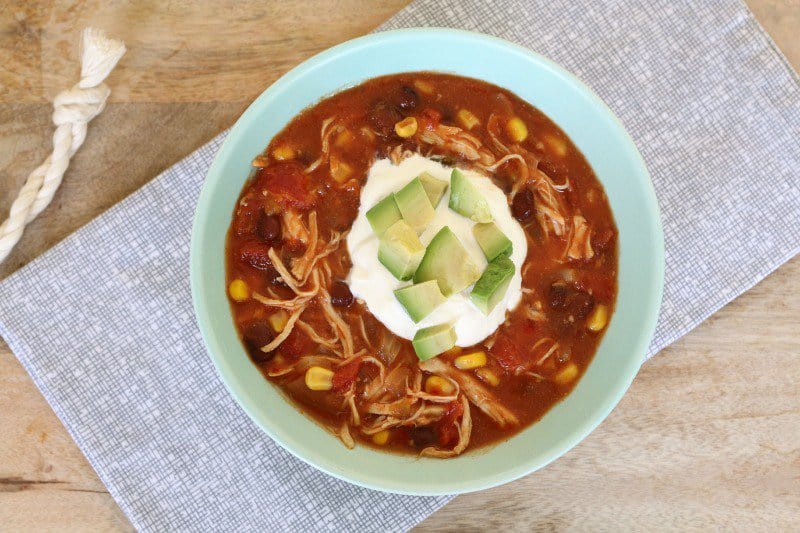 A 30 minute dinner with just 6 ingredients! This is one of the most popular recipe on my website (and it's no surprise why!).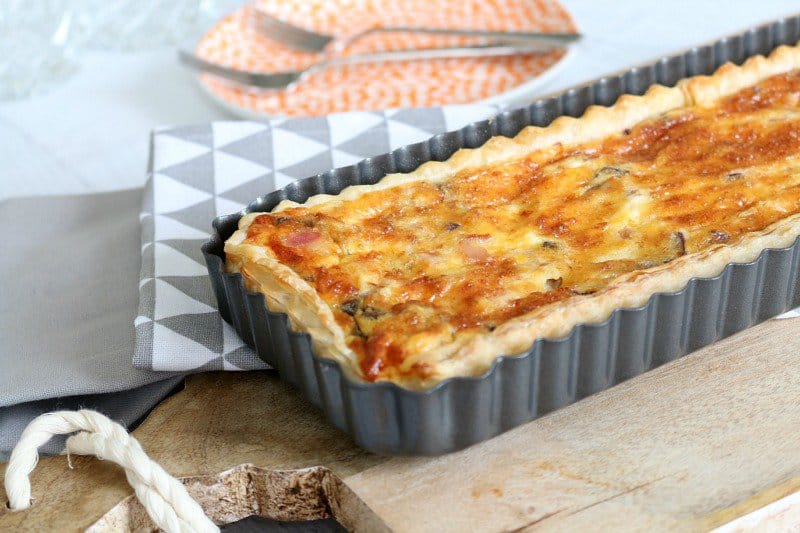 Everyone from the toddlers in your house to teenagers and adults will fall in love with these oven baked falafel balls with the yummiest quinoa salad.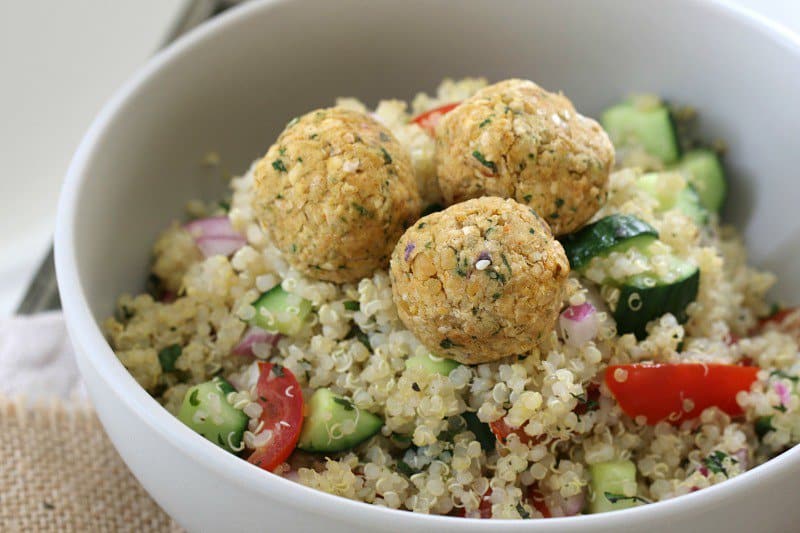 Total cheesy deliciousness. This is the ultimate in easy family dinners!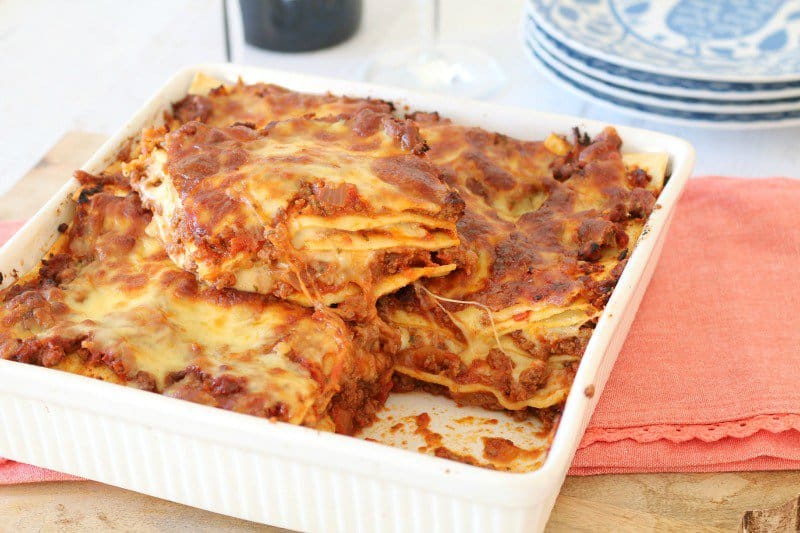 4 Ingredient Egg & Bacon Carbonara
This creamy carbonara is made from eggs, bacon, pasta and parmesan cheese. That. Is. It!! Too simple, right!?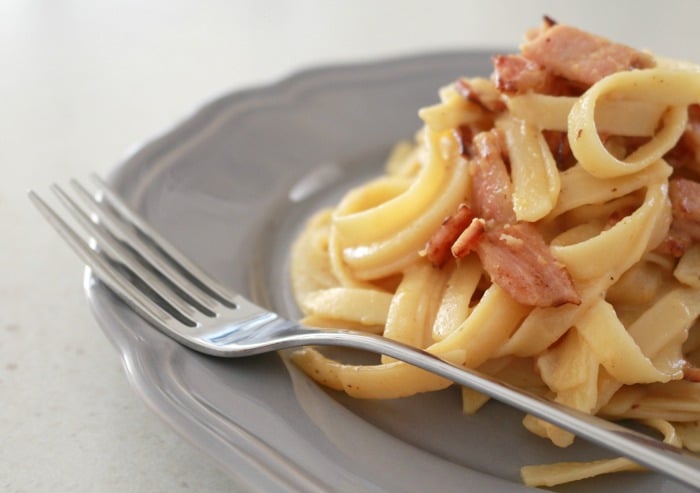 Pop this baby on in the morning and come home to a delicious winter warmer.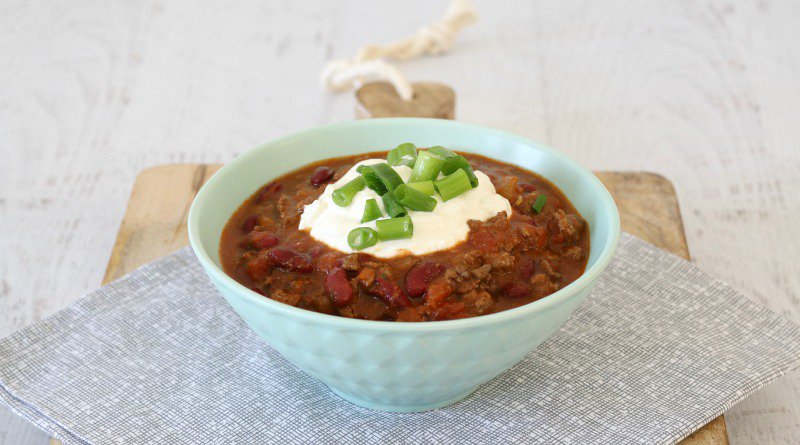 Nothing says 'easy family dinner' more than corn fritters!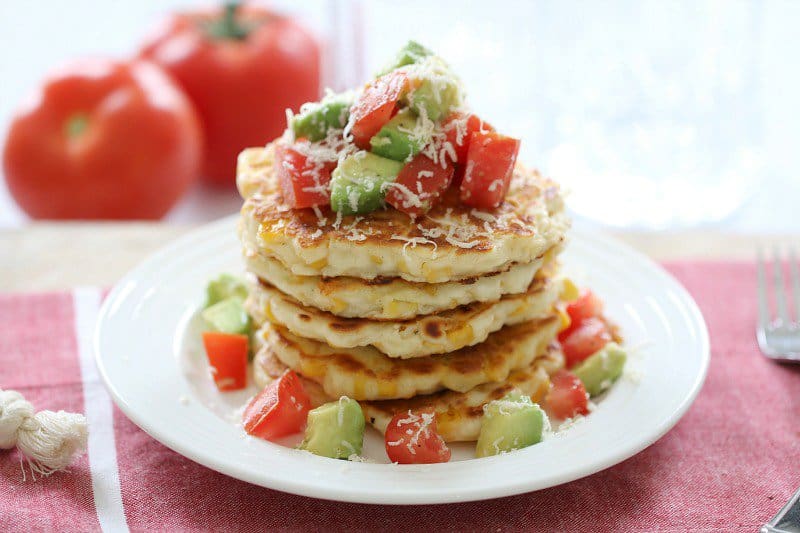 Kiss goodbye to the tinned baked beans… this homemade version is AMAZING!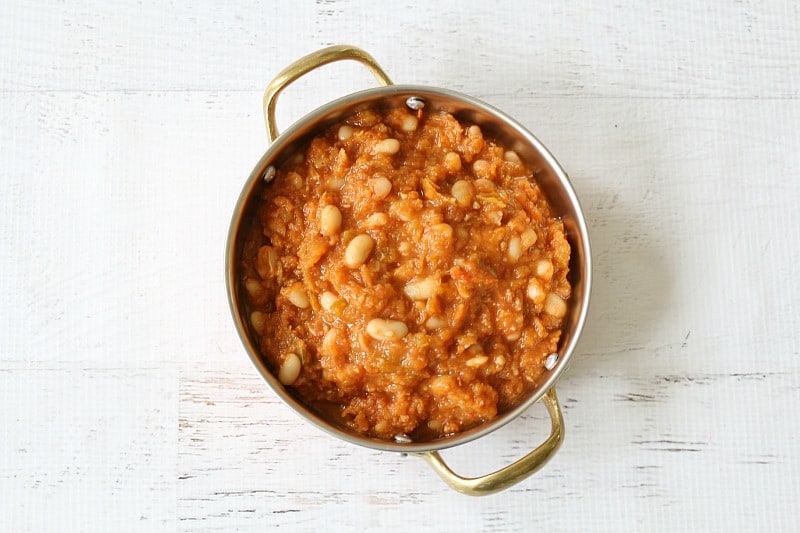 Prosciutto, Bocconcini & Rocket Pizza
This is another one of my hubby's recipes… Friday night pizza is SORTED!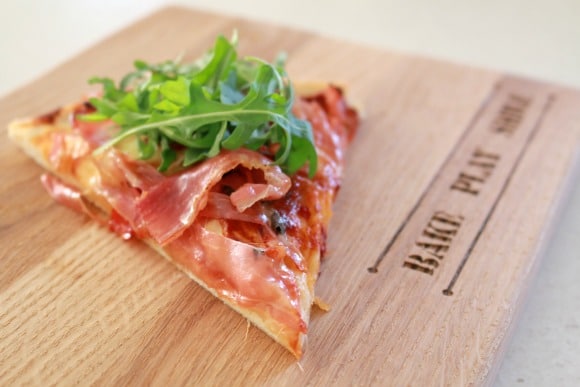 What are your favourite quick and easy family dinners!?

If you have a Thermomix, check out our favourite midweek Thermomix dinners here!