Browse all of the most popular beef mince recipes - budget-friendly, healthy, easy and delicious dinners that the whole family will love.
From pastas to lasagne, burgers to chow mein, tacos to chilli beef and so much more, there's a beef mince recipe to suit every taste and budget.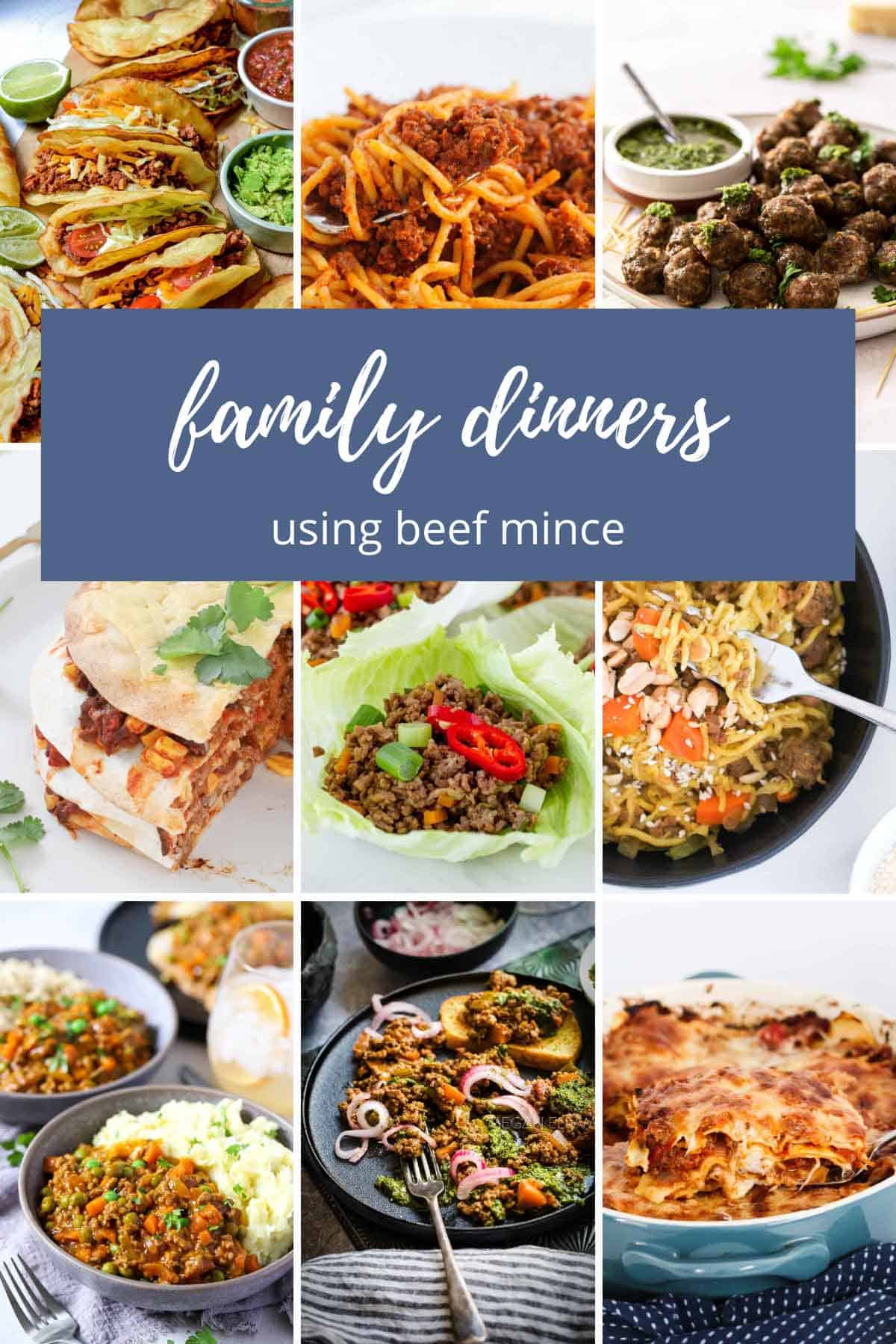 When it comes to quick and easy midweek dinners, you can't go past a simple favourite favourite made using beef mince.
Beef mince is such a versatile meat, making it perfect for everything from grilled hamburgers to oven-baked lasagnes, slow cooked spaghetti bolognese to classic savoury mince and more.
Why You're Going To Love These Beef Mince Recipes
These simple family dinners are all-time favourites! Here's why they're so popular:
Quick & easy - nany of these dinners will be on the table in just 30 minutes!
Simple to prepare - no-fuss, kid-friendly recipes that require little to no fancy equipment.
Healthy & nutritious - beef mince is a good source of protein, zinc, B Vitamins and iron.
Budget-friendly - beef mince is one of the cheapest meats available to buy. It can be bulked out with lots of vegetables, giving you even extra bang for your buck!
Versatile - from burgers to noodles, lasagne to chilli con carne, spaghetti bolognese to sausage rolls... and countless more - beef mince is always a handy item to have in the fridge.
What You Can Make With Beef Mince
The number of delicious ways you can use beef mince in your recipes is quite literally, endless!
It's such a versatile meat that can be used in a huge variety of dishes.
The texture of the meat makes it perfect for the whole family to enjoy (toddlers too!).
Some of my favourite ways to use beef mince is in savoury mince, tacos, meatballs, koftas, lettuce cups... and of course burgers, pasta and lasagne.
Browse my collection of the very best recipes using beef mince.
Full of veggies and the kids love it! This budget friendly recipe has everything to appeal - quick to make, filling and tasty, just perfect for when you want a winner dinner!
Noodle & Beef Chow Mein Recipe
Our deliciously simple old school noodle & beef chow mein recipe is packed full of cabbage, carrot, beef mince, curry powder and noodles - a classic family favourite.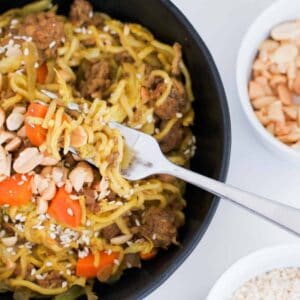 The Mexican flavours are just so good! Full of tortillas, cheese and mince with just the right amount of spice, serve this with sour cream and sliced avocado for a real Mexican twist.
Mexican Lasagne with Tortillas Recipe
Classic lasagne gets a Mexican makeover with this irresistible tortilla lasagne! Using tortillas instead of pasta sheets, it features hearty layers of seasoned ground beef, black beans, corn, tomatoes and cheese, all baked together until bubbly and golden.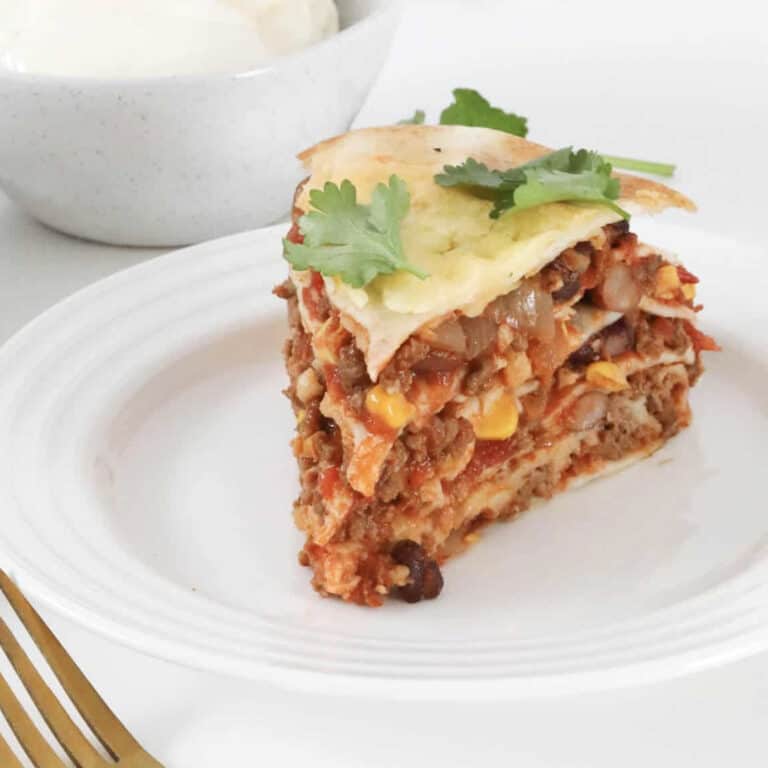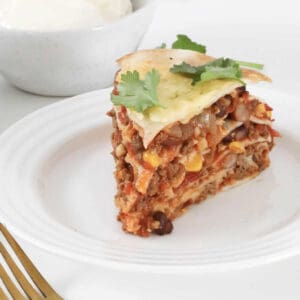 The perfect 'fake-away' dinner for footy nights, get the kids involved to build their own burger. Filled with salad, crispy bacon and a grilled beef patty - dinner couldn't be simpler or more delicious!
Grilled Beef & Bacon Burgers are perfect for a summer BBQ - they're super easy which leaves more time for relaxing and enjoying the sun!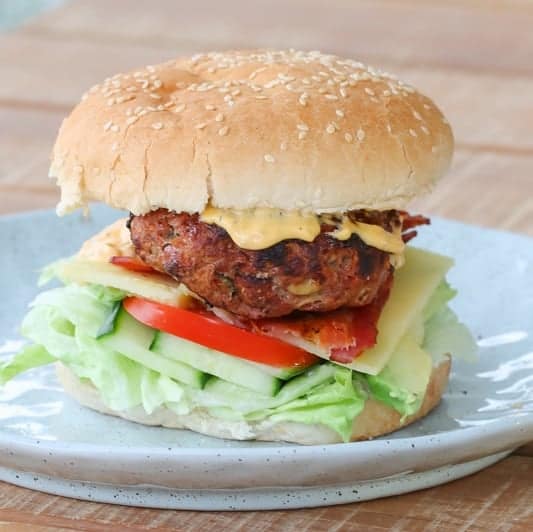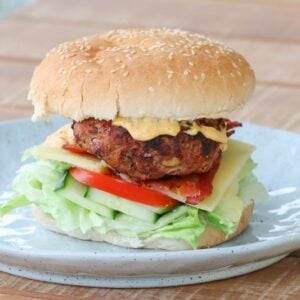 A rich flavour-packed sauce combined with comforting and filling pasta. Don't rush this one.....the longer you let the sauce simmer, the more the flavours develop into the best 'spag bol' you've ever eaten!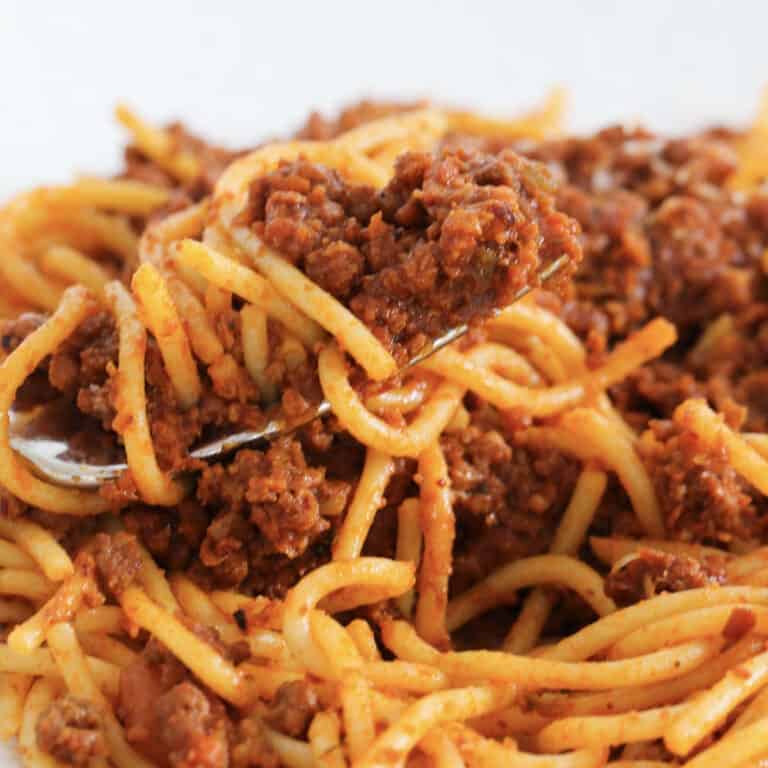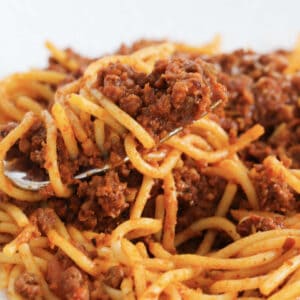 Slow cooker meals are always on high rotation over these wintery days at my house, and with the comforting smell wafting around, and a simple 'hands-free' meal, this Chilli Con Carne is always a favourite. Make extra to freeze for a quick reheat.
Slow Cooker Chilli Con Carne Recipe
A healthy and family-friendly Mexican Slow Cooker Chilli Con Carne recipe made with beef, beans and tomato and served with rice, corn chips, sour cream and spring onions.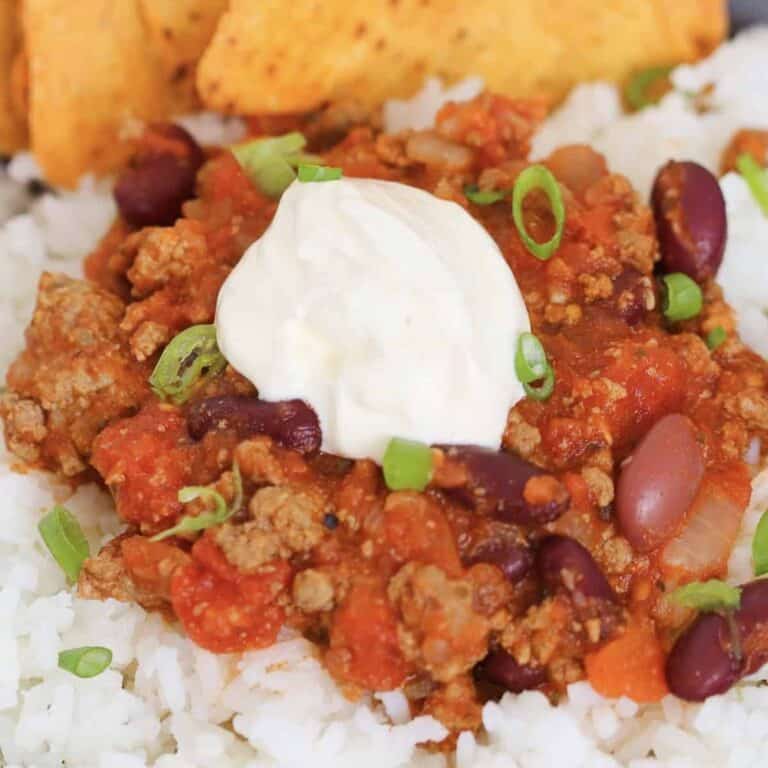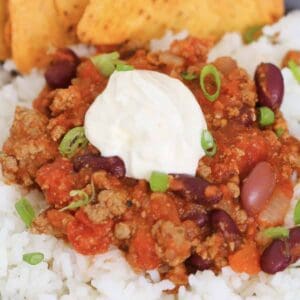 Whether it's for a kids (or adults!) party, a tasty snack, or an simple light dinner, these classic beef sausage rolls are so quick and easy to bake, and you can be guaranteed, everyone loves flaky golden pastry sausage rolls!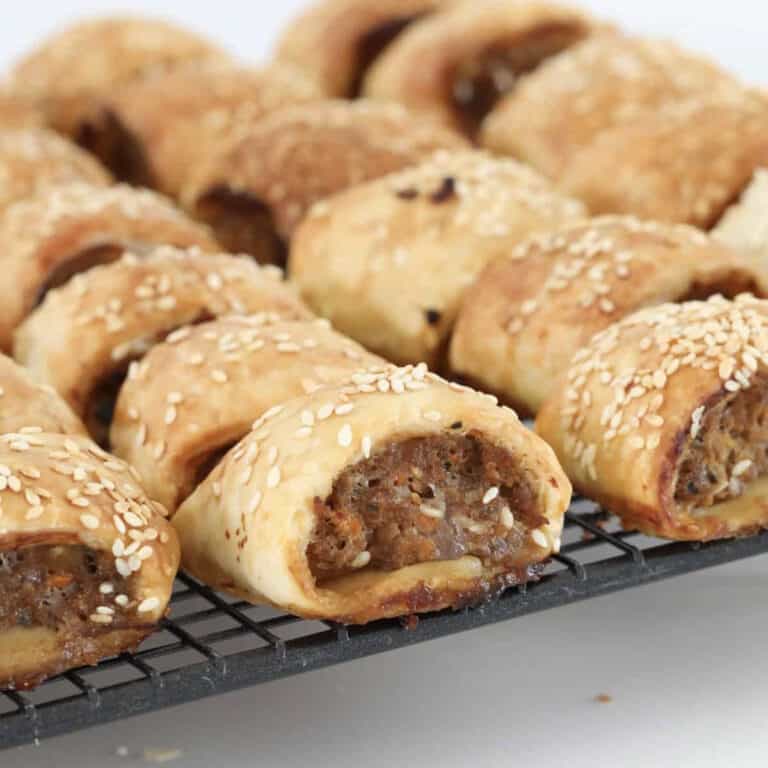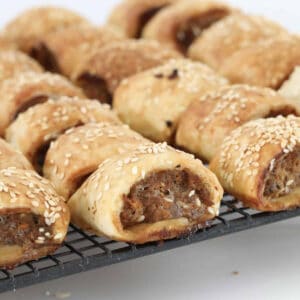 This is a simpler version than the traditional one that requires bechamel sauce, but just as tasty, being loaded with layers of mince, cheese, and a rich tomato base. A firm family favourite, make extra to freeze for lunches too.
Easy Beef Lasagne Recipe
A quick and easy beef lasagne that's extra cheesy and ready to eat in just 1 hour! With no need to make a bechamel sauce, it is the perfect midweek family dinner!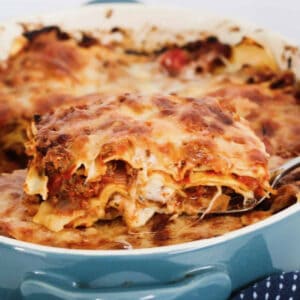 An incredible easy Savoury Mince recipe that the whole family will love. Simple, quick and low in carbs. The perfect healthy weeknight dinner ready in under 30 minutes! It's absolutely delicious!
Savoury Mince Recipe
There is very little active preparation and cooking time involved, and the steps are quick and simple! This is one easy dinner recipe we can all be grateful for.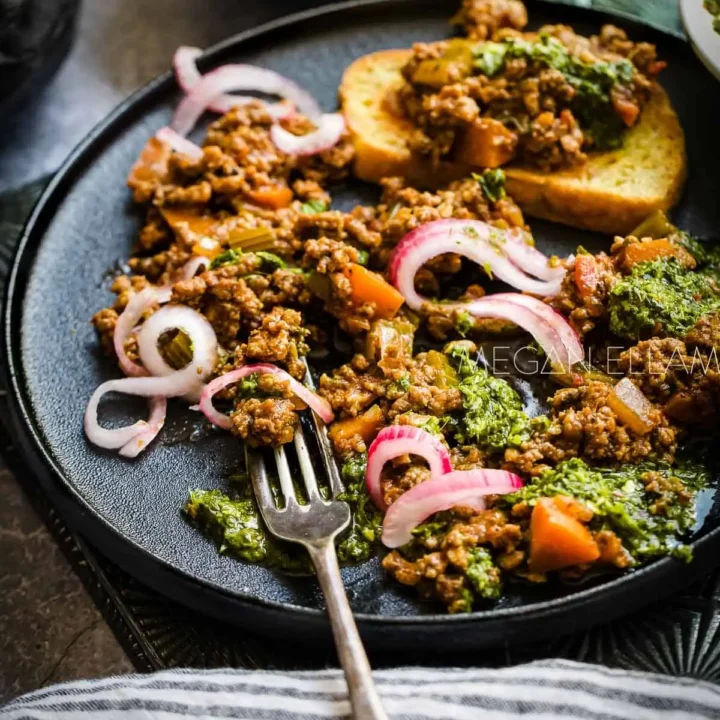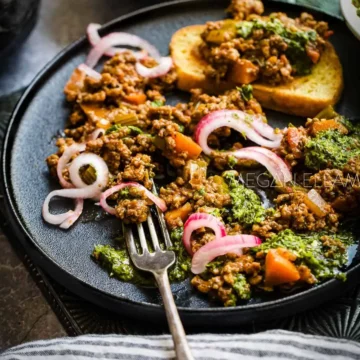 Deliciously cheesy and packed with veggies, this beef, spinach and ricotta lasagne is a firm family favourite.
Beef, Spinach & Ricotta Lasagne Recipe
This beef, spinach and ricotta lasagne needs no white sauce, tastes delicious and is jam-packed with veggies, what's not to love about it? Creamy, hearty and so yummy, the whole family will enjoy it.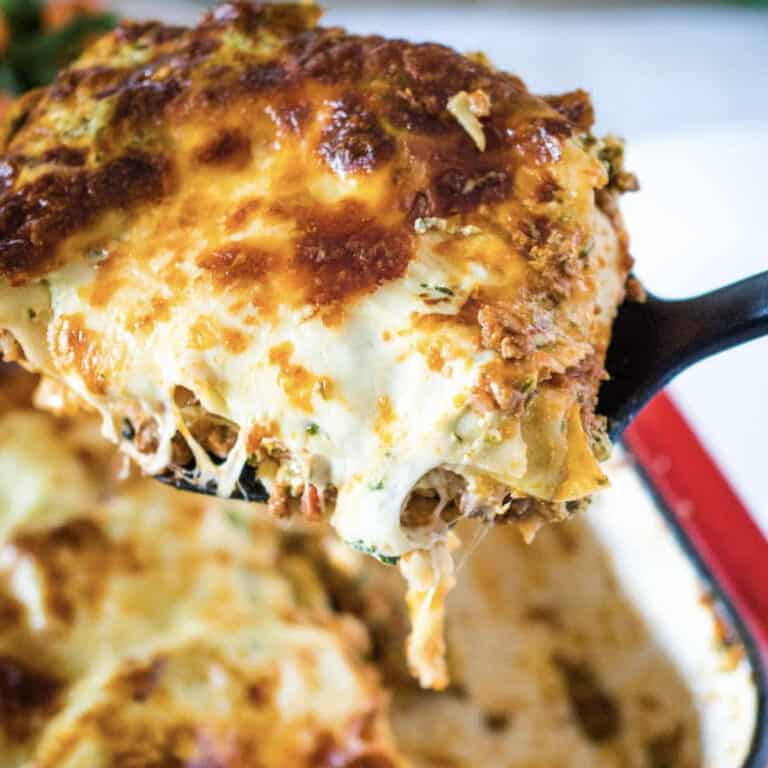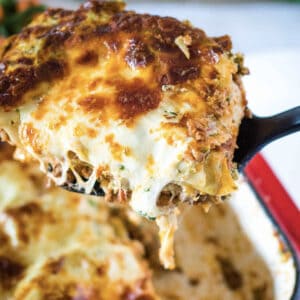 Homemade taco meat with a simple homemade seasoning, loaded into crispy homemade taco shells.
Homemade Beef Tacos Recipe
Serve with your favourite salsas, healthy sides and toppings for the ultimate crowd pleaser in less than 20 minutes.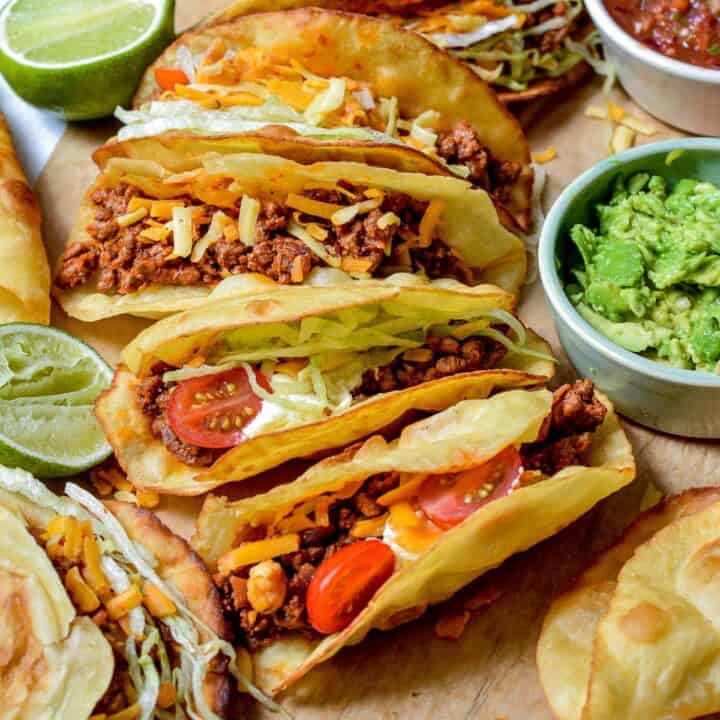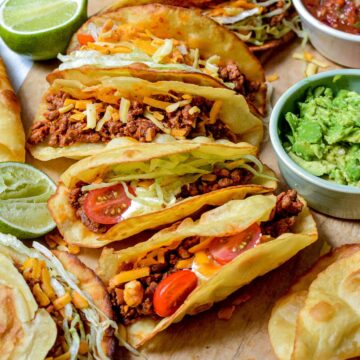 These delicious oven Baked Beef Meatballs are flavour-packed, simple to prepare and ideal to serve with so many dishes!
Baked Beef Meatballs Recipe
Seasoned to perfection with garlic, parsley and oregano, these Baked Italian Meatballs are sure to become a much-loved family favourite recipe.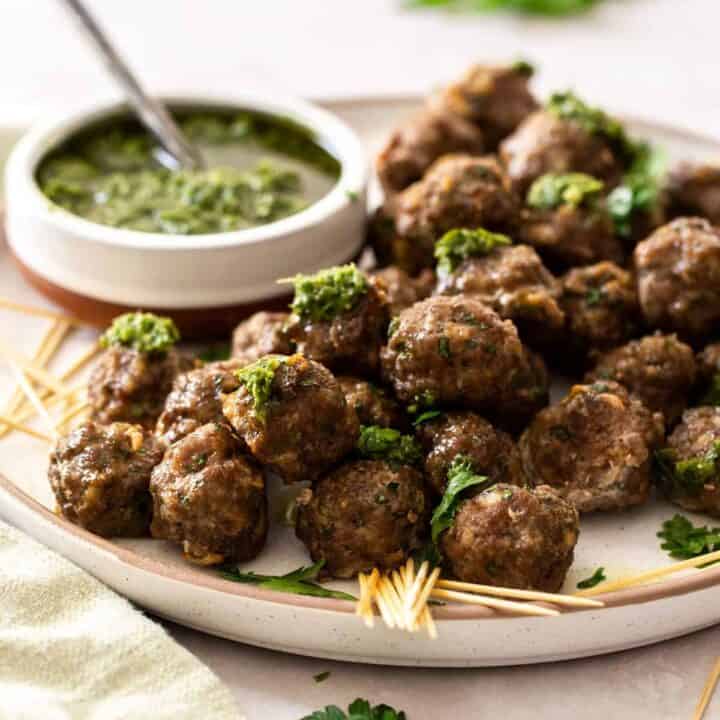 Beef Lettuce Wraps are the perfect weeknight meal. Made in less than 30 minutes, these beef mince lettuce cups are packed full of yummy flavour and will be a hit with your family. You can also prepare the mince ahead of time.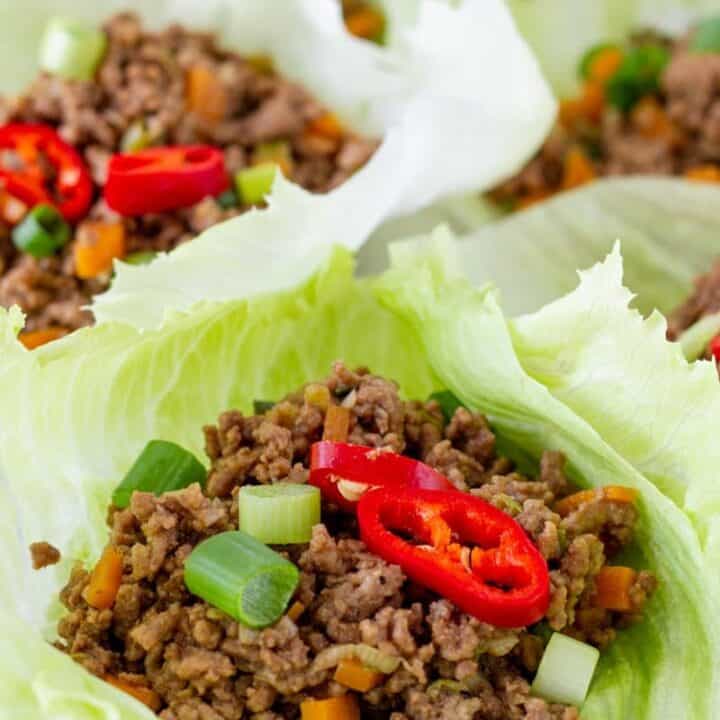 Rich, cosy and comforting, this old-fashioned savoury mince is Aussie comfort food at its finest! It is the perfect meal for busy nights; easy to batch cook and freeze, super versatile and ready in around 20 minutes.
Savoury Mince With Curry Recipe
With a rich and full-bodied savoury curry sauce, it makes a hearty and filling winter food. Best of all, it's super cheap to make and a great way to use up any fresh and frozen veggies in your fridge.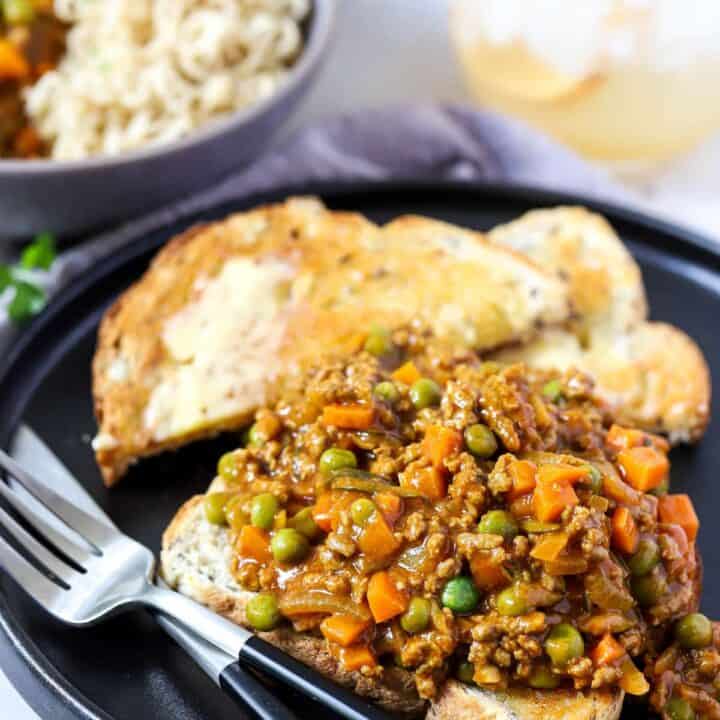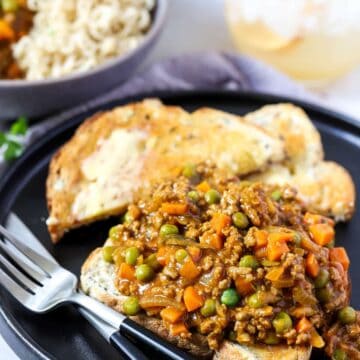 Along with being an easy dinner, these Beef Koftas are also perfect for the kids lunch boxes or popped into a thermos if your kids would prefer to eat them warm.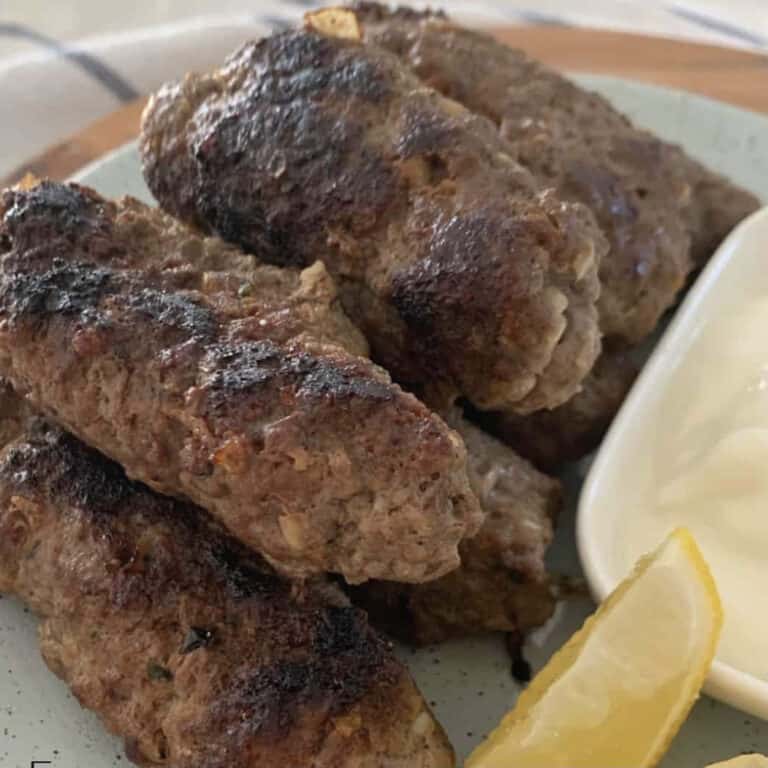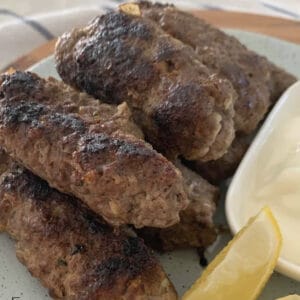 FAQ's
All your beef mince related questions answered!
Are minced beef and ground beef the same?
While similar, they are NOT the same. Beef mince is chunkier and leaner than ground beef. Ground beef is creamier in texture and made using beef and fat.
How is beef mince made?
Minced beef is made by finely chopping cuts of beef by pressing them through a machine called a mincer or grinder.
Is beef mince the same as steak?
No. Beef mince is finely chopped beef that has been minced through an electric mincer. Steak is a complete cut of beef.
What cut of beef is best for mince?
Chuck steak is most commonly used as it has a good amount of flavour and fat. Sirloin is also commonly used.
How long can you store uncooked beef mince?
Store uncooked beef mince in the fridge for 1-2 days (or until the use buy date on the sealed packet - if bought prepackaged).
How long does cooked beef mince last?
Allow cooked beef mince to cool completely and then store in an airtight container in the fridge for up to 3 days. Alternatively, you can freeze cooked and cooled beef mince for up to 3 months.
How do you cook beef mince?
Beef mince is generally fried off in a frying pan as part of the cooking process. It can be cooked using this method alone, or may be then added to a sauce or oven-baked.
Where do you buy beef mince?
Either from your local butchers or the meat section at the supermarket.
More Family Dinner Recipes
I'm all for quick, easy and delicious dinners that the whole family will love!
Here's some of the most popular dinners in our house...
WANT EVEN MORE DELICIOUS RECIPES? Subscribe to my newsletter or follow along on Facebook or Instagram. And if you love baking, then please come and join my Facebook cooking club group or subscribe to my YouTube channel