Browse our collection of the very best banana recipes... with everything from muffins to breads, cakes to cupcakes and more - using up ripe bananas has never been easier!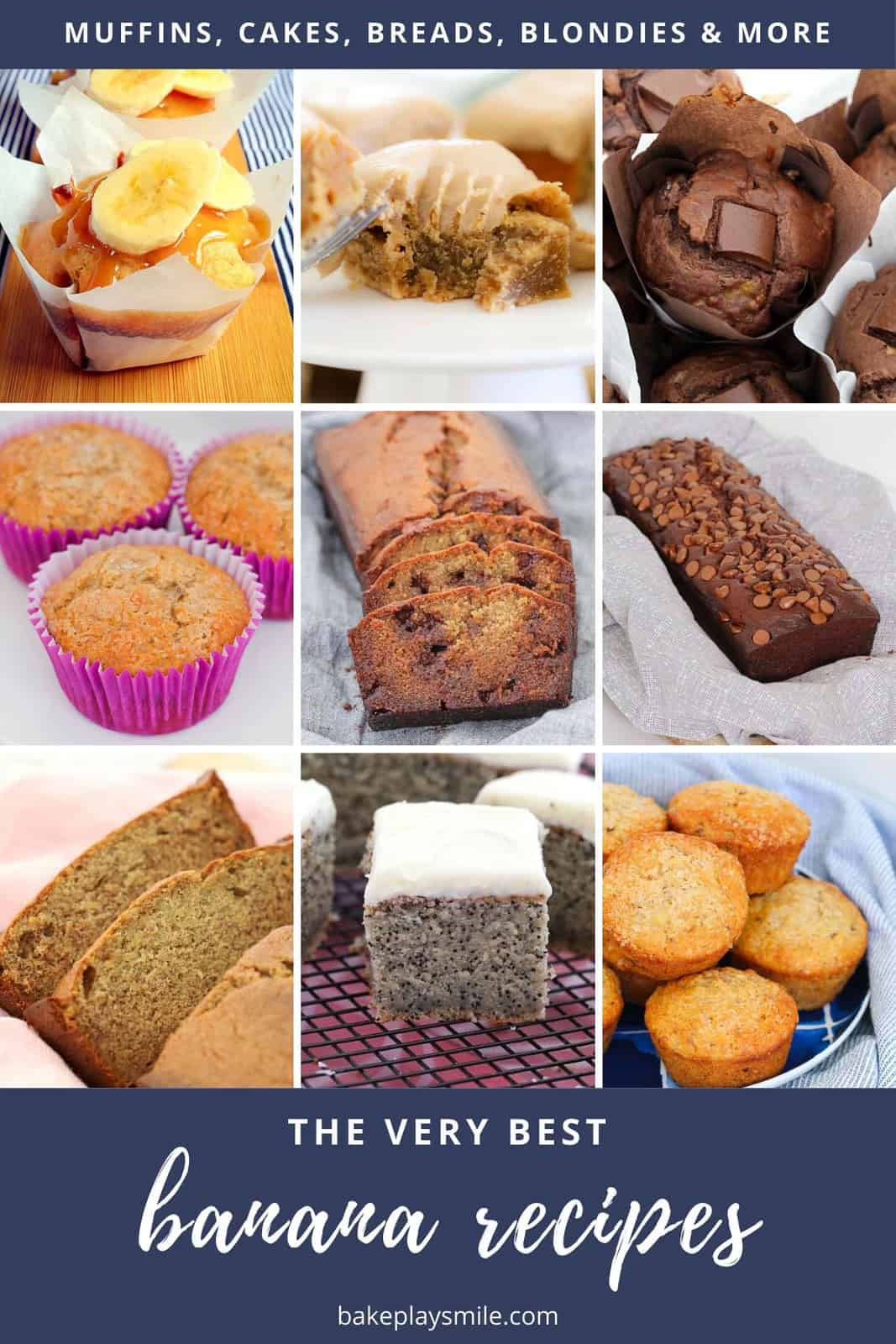 The Best Banana Recipes
When you've got a big bowl of ripe bananas sitting in your kitchen, it's the perfect time to get baking!
When it comes to baking with bananas, the riper they are, the better they are! As bananas ripen, they become sweeter - making them perfect for cakes, muffins and more!
These Banana Recipes Are:
great for using up ripe or overripe bananas
super easy (there's nothing difficult about these simple recipes!)
freezer-friendly - making them great options for 'grab and go' snacks on the run
Recipes For Using Up Ripe Bananas
All of the recipes below are completely free! Simply click on the title or the image of the recipe you would like and it will take you directly to the recipe. All recipes have free printable recipe cards (with both Thermomix and conventional methods).
This is by far one of our most popular recipes! Once you've made a batch, I promise they'll be on high rotation in no time!
ABCD Muffins Recipe
Our award-winning ABCD Muffins are great for kids and are packed with apple, banana, coconut and dates making them a perfect lunch box option!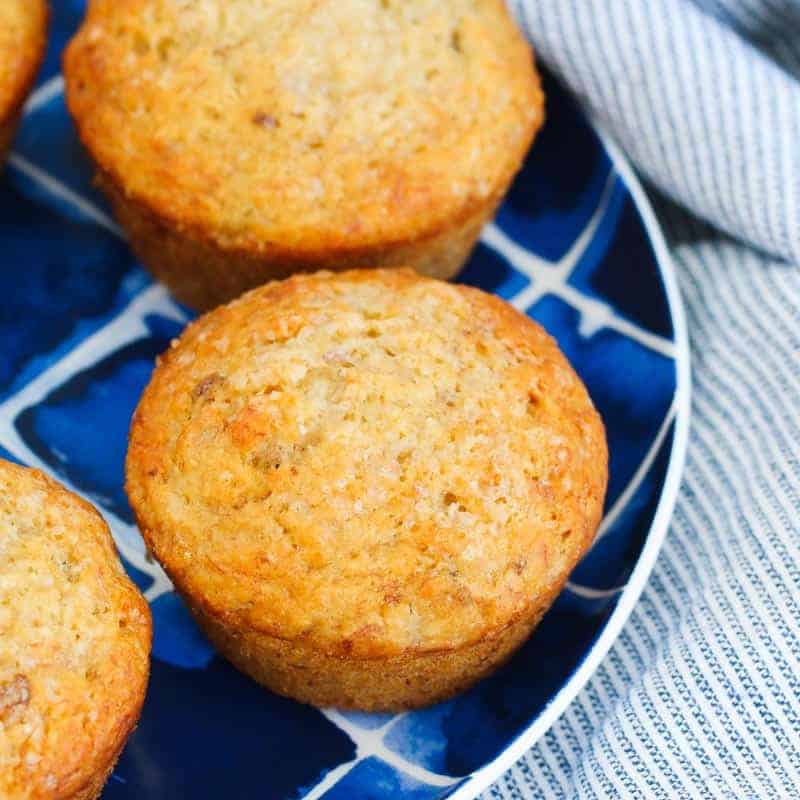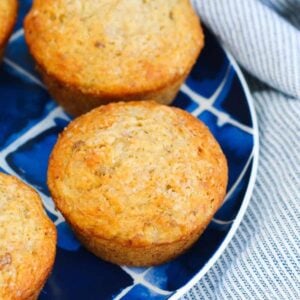 This variation on our famous one-bowl banana bread recipe includes chocolate (and that can only be a good thing, right!?).
Chocolate Chip Banana Bread Recipe
A simple one-bowl chocolate chip banana bread recipe that is so moist and delicious! Serve it cold or toasted warm and smothered with butter.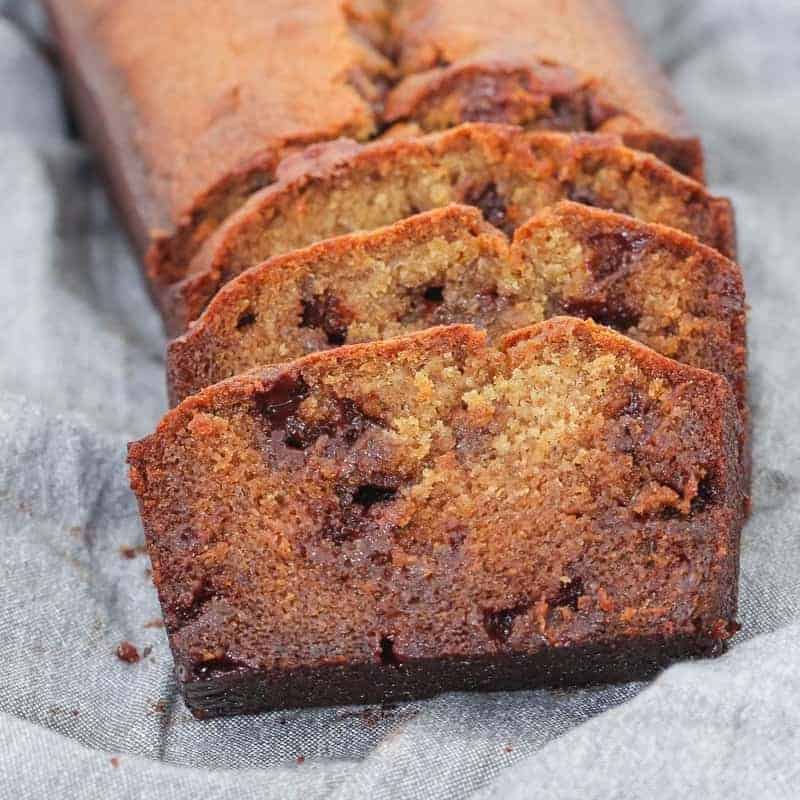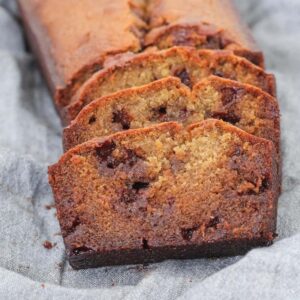 Move over brownies... these banana blondies will convert you to the lighter side for good!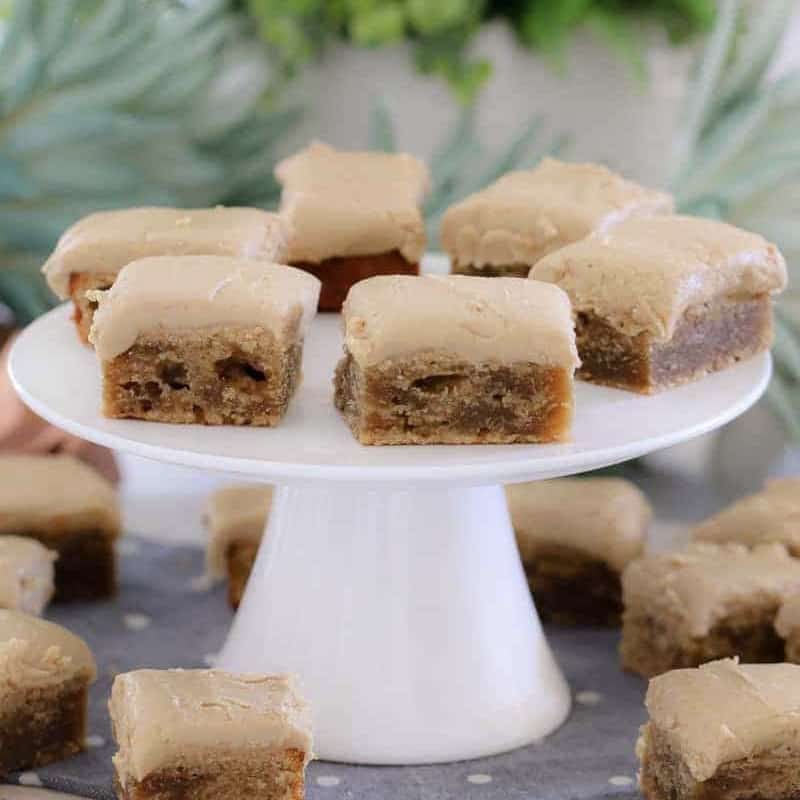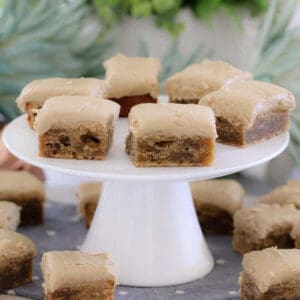 This is the best Banana Bread recipe you'll ever make. It's perfectly moist and makes a great breakfast on the go, lunchbox snack or morning tea treat.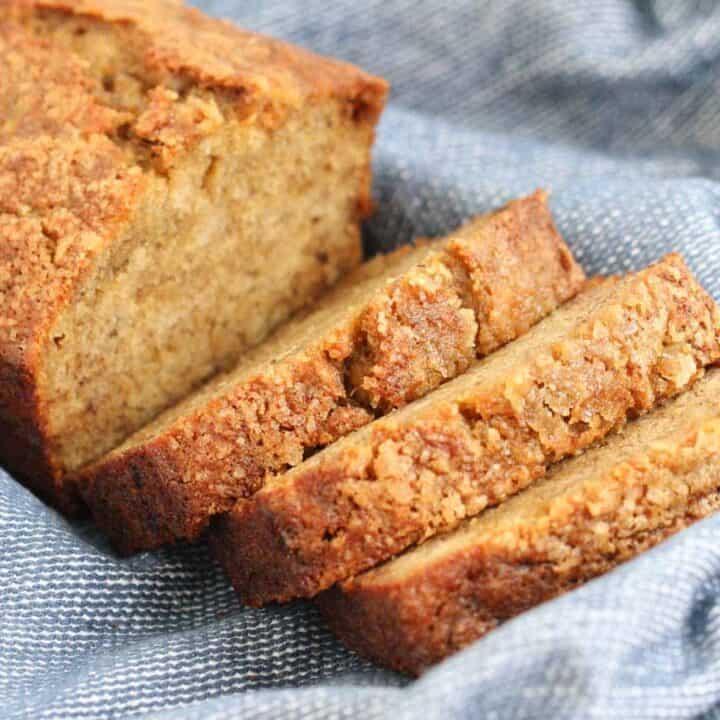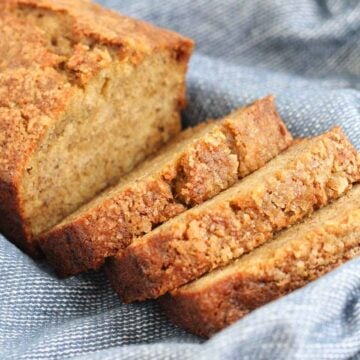 These muffins are a lunchbox favourite in our house (plus they're freezer friendly - so they're perfect for a 'grab and go' snack!).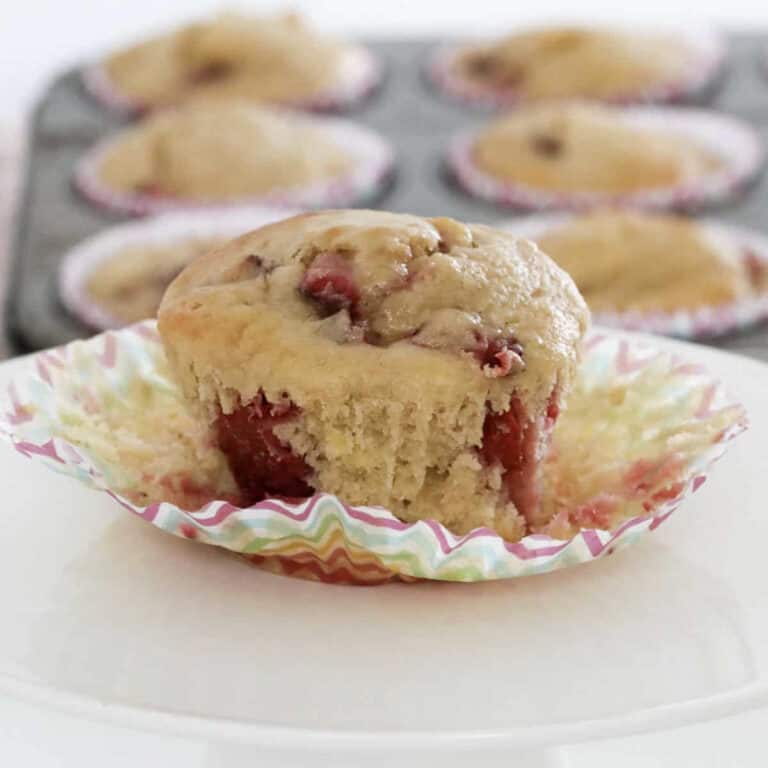 As much as we all love our classic banana muffins, sometimes you just need to be extra naughty and smother them in salted caramel sauce!
The most delicious Salted Caramel Banana Muffins... soft, fluffy muffins with a creamy salted caramel drizzle. These are an absolute must-make!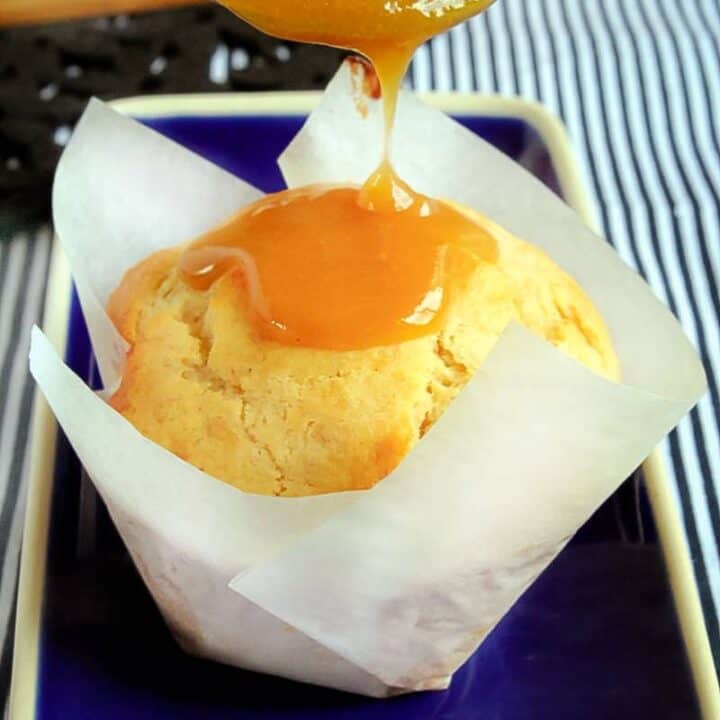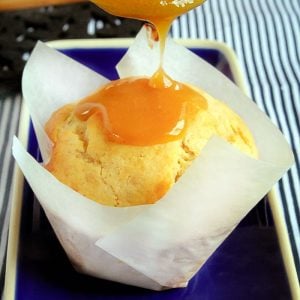 When you want a healthier muffin but still want the enjoyment of chocolate... these chocolate banana muffins are the answer.
Healthy Chocolate Banana Muffins Recipe
Healthy Chocolate Banana Muffins that take just 5 minutes to prepare, are so moist, fudgy and totally delicious! Perfect for a breakfast-on-the-go or a lunchbox treat.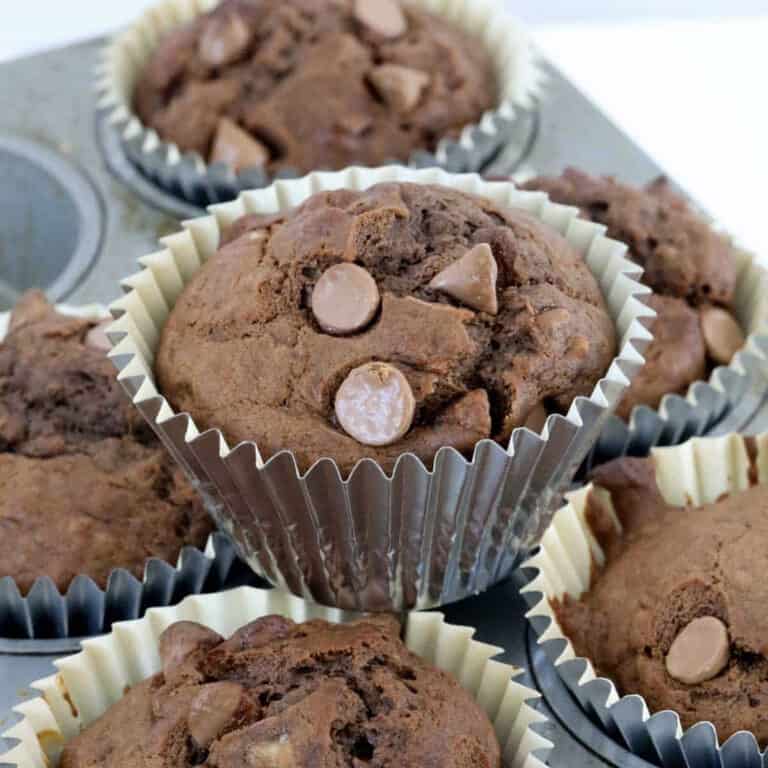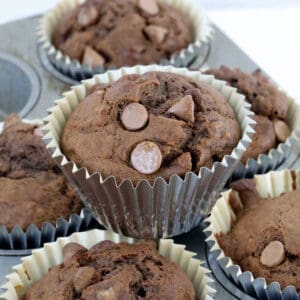 This is such a classic favourite - super quick and easy to whip up and it tastes amazing! Don't forget the melt-in-your-mouth vanilla frosting too (it's dangerously good).
Banana Poppyseed Cake with Vanilla Frosting Recipe
Banana and Poppyseed Cake is a classic recipe that combines banana cake with little pops of seeds, to make the most delectable accompaniment to your afternoon cuppa! Topped with a delicious vanilla frosting, you'll find it hard to stop at one piece!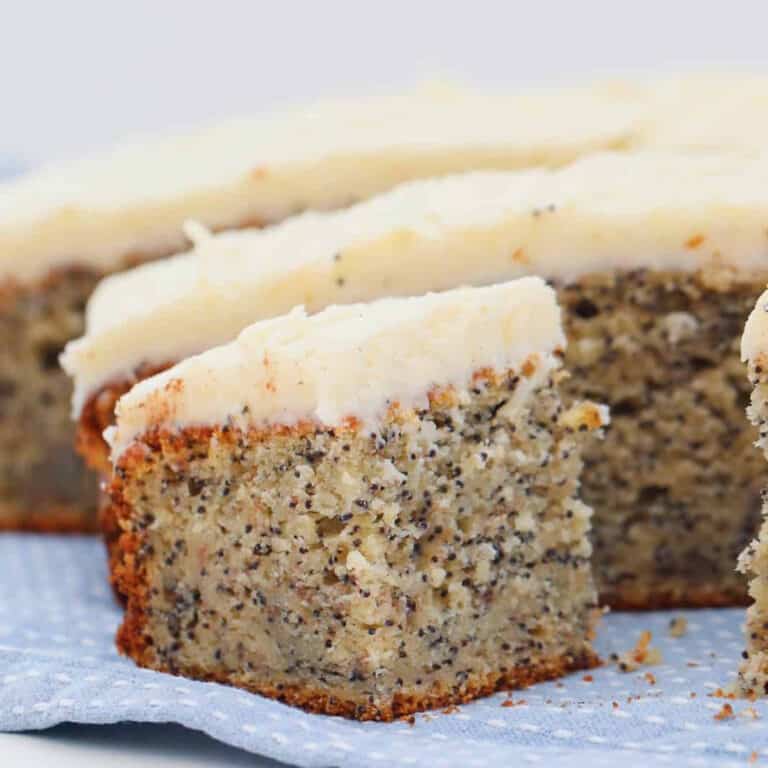 Say hello to the perfect lunch box or after school snack. These are freezer-friendly, so you can whip up a batch and have muffins ready to go!
Banana Choc Chip Muffins Recipe
Our super easy banana chocolate chip muffins are the perfect lunchbox snack... and they take less than 30 minutes to prepare and bake!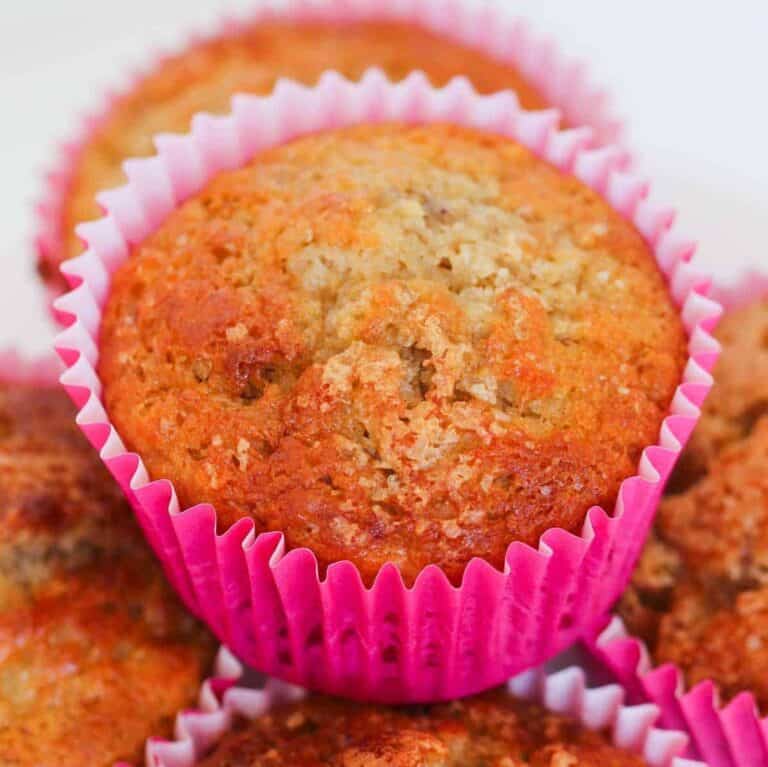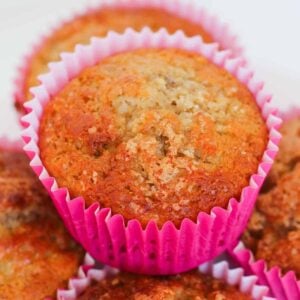 If you've got overripe bananas, then this is the recipe for you. By far one of our most popular recipes ever - this is super rich and fudgy and perfect for the chocoholics out there.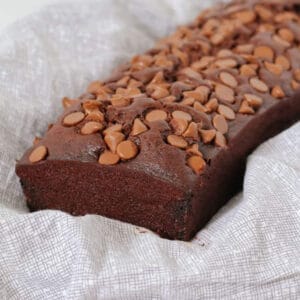 Our classic banana muffins couldn't be quicker or easier to whip up. With just a few basic ingredients and a couple of minutes, you'll have deliciously soft banana muffins ready and waiting!
Easy Banana Muffins Recipe
Our classic banana muffin recipe bakes perfectly soft and moist muffins that are ready in less than 30 minutes! A super easy recipe that's great for lunch boxes.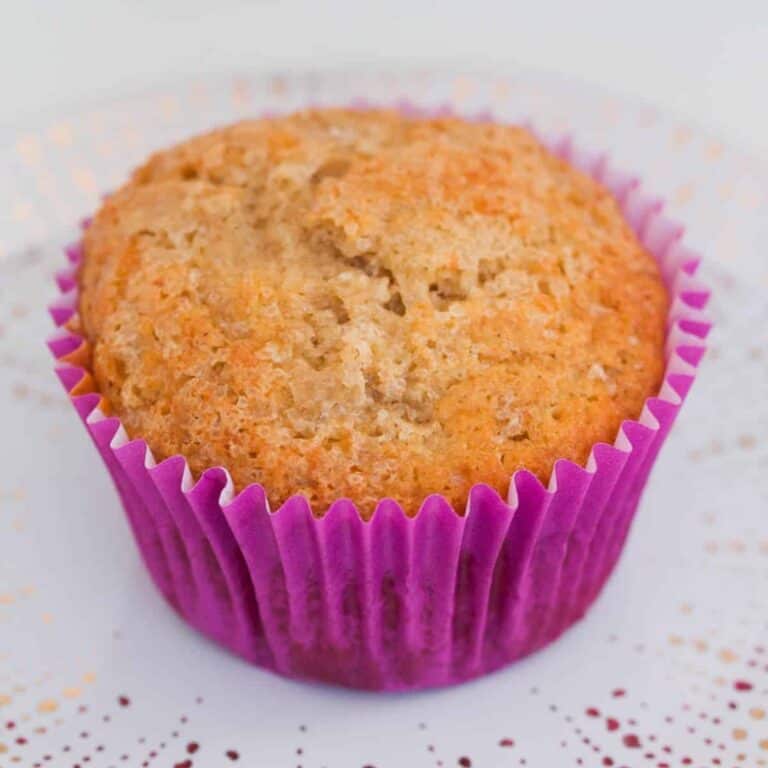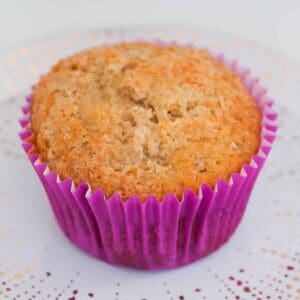 Tips For Freezing Bananas
If you don't have time to bake with your ripe bananas straight away, you can freeze them to use later on!
Here's my top tips for freezing bananas:
wait until your bananas are ripe before freezing - this ensures they have the best flavour
peel your bananas before freezing - you 'can' freeze bananas with the peel on but it turns black when frozen and is difficult to remove once frozen
cut your banana into medium-sized chunks before freezing - chop each banana into 3-4 pieces before freezing. This allows them to defrost quicker and also makes them easier to use in smoothies or healthy ice-cream recipes
place the chunks of banana into a sealable plastic sandwich bag (like glad bags), squeeze out any extra air and seal
freeze for up to 3 months
to use, remove the frozen banana from the freezer and allow to defrost to room temperature (this will take approximately 1-2 hours). Alternatively, remove the banana pieces from the bag and place onto a microwave-safe plate. Defrost in the microwave for 1-2 minutes.
More Lunch Box Recipes
If you're looking for even more lunch box inspiration, then check out our freezer-friendly lunch box snack recipes, plus our FREE printable with 115+ lunch box ideas!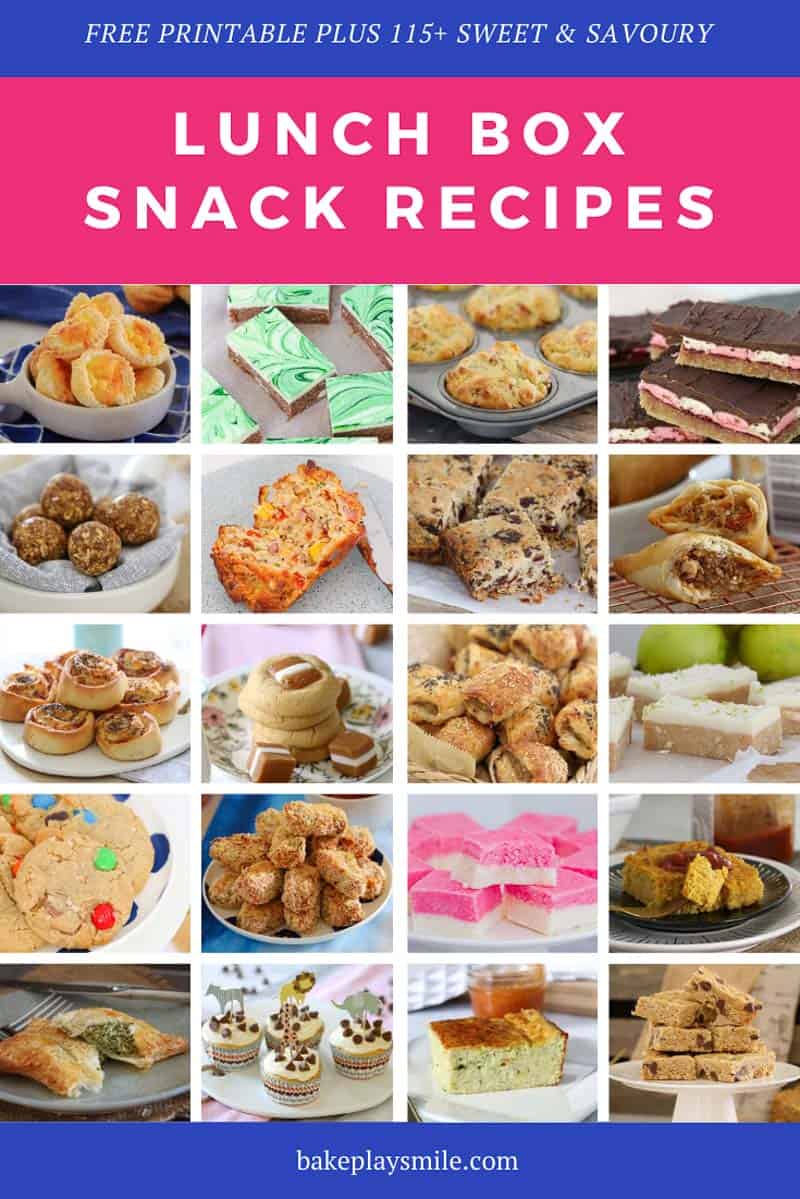 WANT EVEN MORE DELICIOUS RECIPES? Subscribe to my newsletter or follow along on Facebook or Instagram. And if you love baking, then please come and join my Facebook cooking club group or subscribe to my YouTube channel.