A collection of the most popular Thermomix slices recipes... from caramel slice to lemon slice, Weet-bix slice to brownies and more!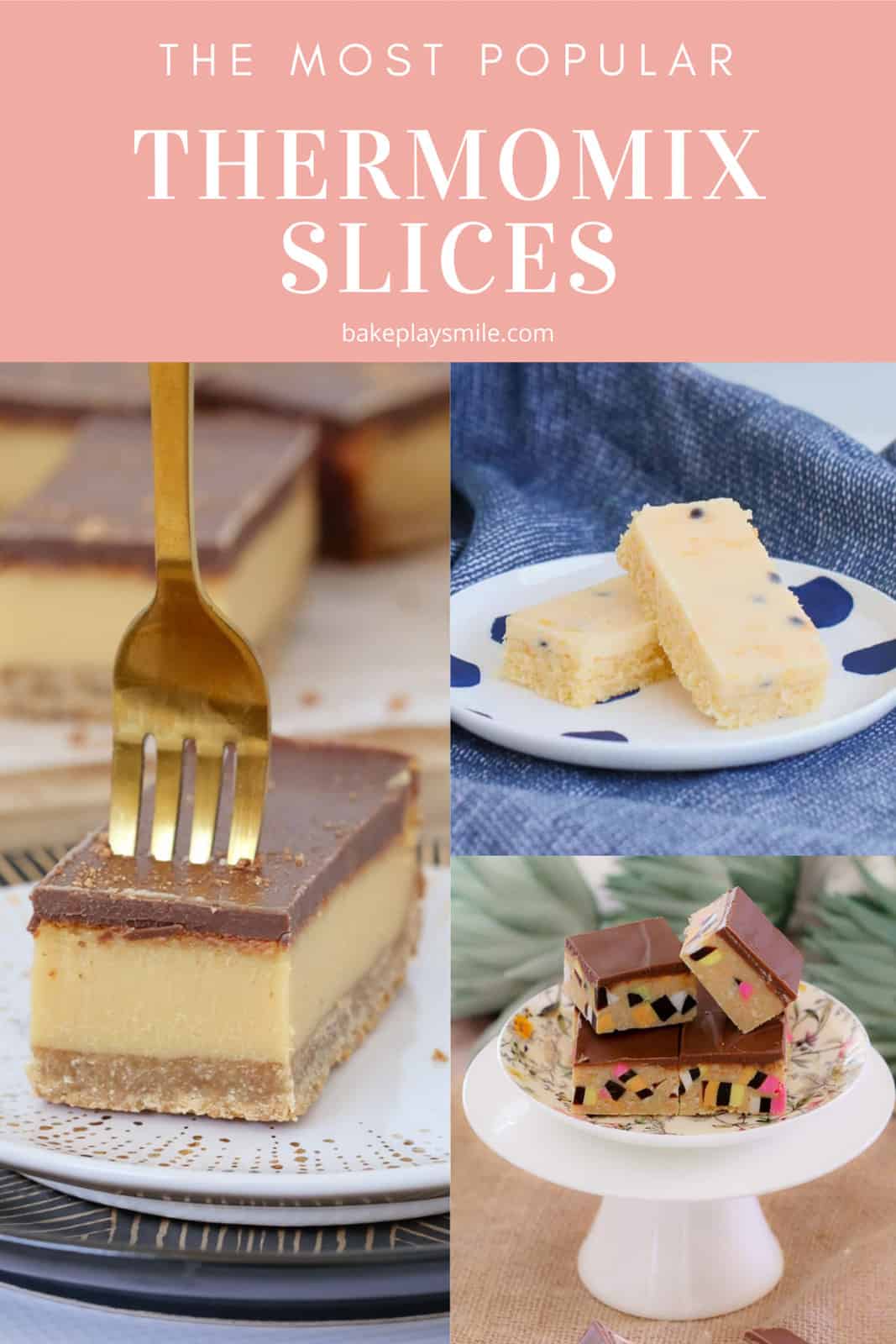 It's no secret that I LOVE using my Thermomix whenever I'm cooking. It makes baking the most delicious slices so, so easy!
Whether it's an old fashioned classic slice (like Passionfruit Slice) or a modern favourite (like Clinkers Slice), the Thermomix is going to be your best baking friend!
What Is A Thermomix?
A Thermomix is a kitchen appliance that essentially combines '20 appliances in 1). It can It can whisk, caramelise, brown, chop, steam, sauté, blend, boil, knead, emulsify, slow cook, thicken, sous vide, ferment and so much more all with the touch of a button. It can even boil your water just like a kettle!
You can read my review on the TM6 (the latest Thermomix model) here to find out more.
But if you already have a Thermomix, then let's get baking!! All of the recipes below are suited for use in a TM31, a TM5 or the TM6.
And if you don't have a Thermomix, but would love to make these slices, I've included the conventional methods for you too.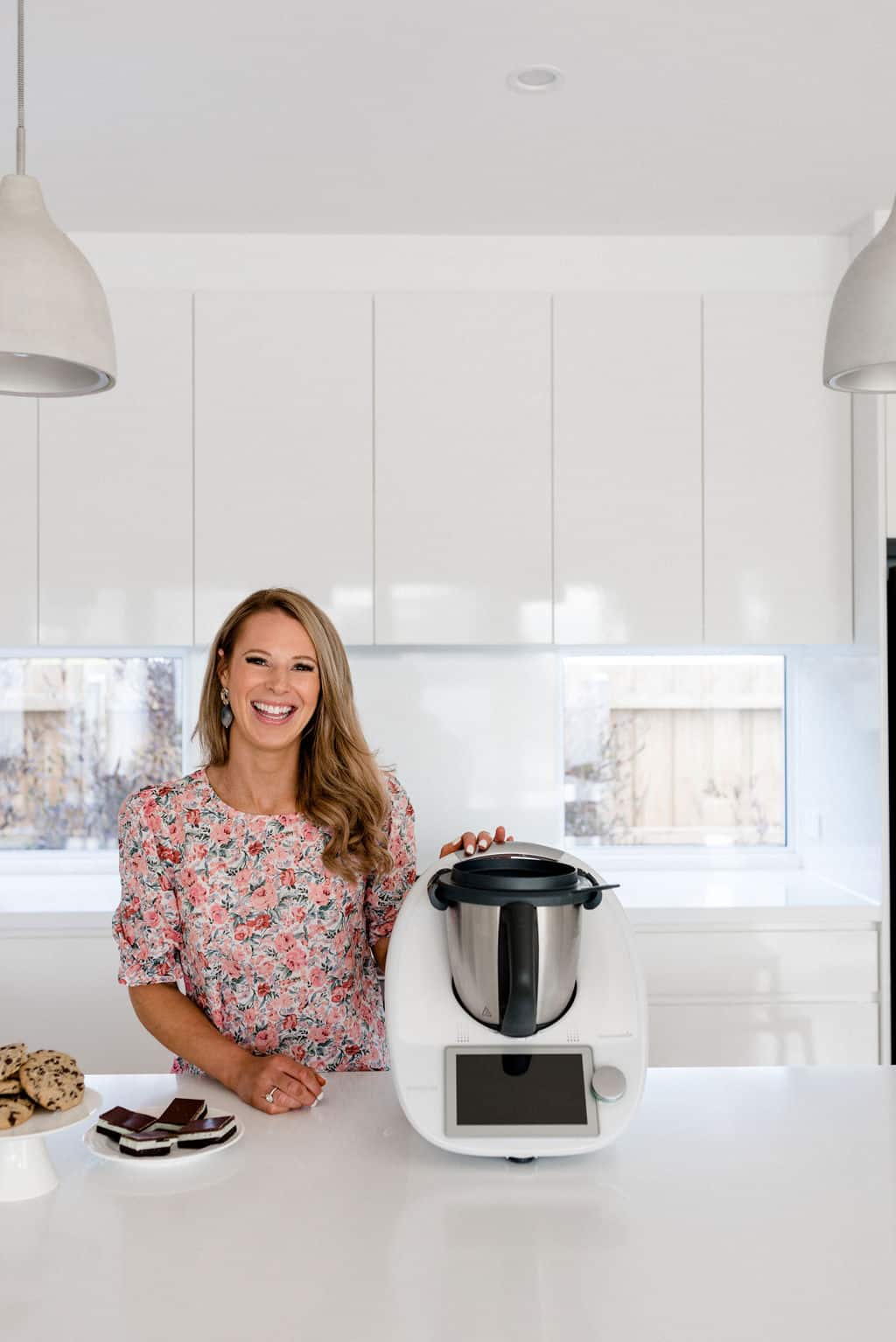 A light and zesty baked passionfruit slice with creamy icing. An old fashioned recipe, made with pantry staples - you simply cannot go wrong!!
A no-bake slice is so easy, and one that combines two ingredients that are just made to be together - apricot and coconut. Simple!
So why not take a classic biscuit and make it into a slice? I'm pretty sure you'll have all the ingredients needed, making this recipe budget friendly too.
Who doesn't like apple crumble? It's one of those favourites that no-one can resist. The perfect mix of crunchy, sweet and delicious apple and cinnamon.
Transform those forlorn looking ripe banana's into a total treat! OMG, this is so good, it disappears pretty quickly at my place......just one.....or two......or three pieces at a time.....
Heaven in a slice! The almond meal makes this slice so moist, and the dark chocolate makes an intense flavour for this very indulgent brownie....
Mix....bake....love it! Just mix all in one bowl, bake for 20 minutes, ice and enjoy! Who would think the humble Weet-Bix could be so damn yummy??
It's crunchy, it's topped with chocolate, and it's no-bake!!! So simple for when you want a quick and easy, delicious little treat.
Another classic favourite for all! A simple no-bake slice, and that tangy lemon and coconut icing is popular even with those who TOTALLY declare that they don't have a sweet tooth!!
All really basic ingredients, but far from a basic taste! The creamy lemon filling becomes almost like a cheesecake texture. You can serve as is, or warm it a little and add custard or ice-cream for a creamy, dreamy dessert!
Oh, one of my very favourites! I'm yet to find anyone that I've given this to that hasn't asked me for the recipe (even those that say they don't like licorice!)
OMG.......I must admit, I don't know anyone who can resist a mouthful of creamy caramel, smooth chocolate and crunch! Such a classic favourite, the hard part is, it's so irresistible it won't last long....
OK, now to something a little more healthy.... A great lunchbox treat to fill those tummies up. And so versatile - use whatever nuts, seeds or dried fruits you have - the best thing is you know exactly what's in them (and way cheaper than store bought!
No-bake and delicious - what's not to LOVE about this one? You know when you need that little 'pick me up'? Well, a piece (or two...) of this Clinkers Slice is just the thing!
These decadent little squares look like you've put a lot of effort into making them, but they're super quick and easy to mix and bake - then irresistible!
More Thermomix Slice Recipes
Want even more delicious Thermomix slice recipes? Browse my entire collection here - or check out my hardcopy Thermomix Slices cookbook here.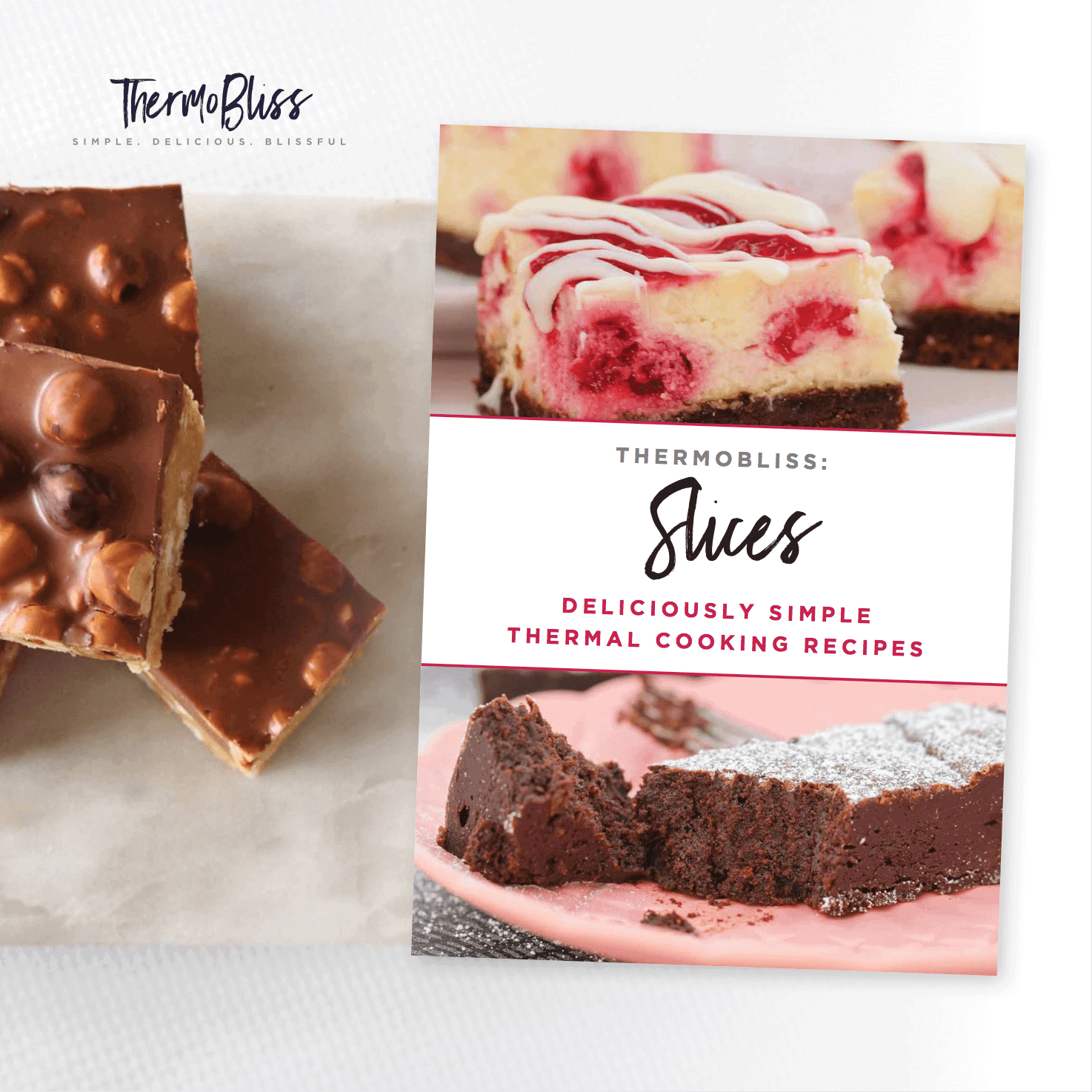 WANT EVEN MORE DELICIOUS RECIPES? Subscribe to my newsletter or follow along on Facebook or Instagram. And if you love baking, then please come and join my Facebook cooking club group or subscribe to my YouTube channel.