WELCOME TO THE ULTIMATE COLLECTION OF THE VERY BEST THERMOMIX SLICES!!!
And yes, that totally deserves capital letters, because these slices are so darn YUM! Now as you guys know, I absolutely love my Thermomix. BUT! I am the first person to say that you sooooo don't 'need' a Thermomix (you honestly don't!!), which is why I always include both conventional and Thermomix instructions in my recipes. But a Thermomix can certainly be a time-saving luxury… and if you're reading this post, there's a fair chance that you've either got one sitting on your bench already, or are thinking of getting one. Either way, yay! Let's get started…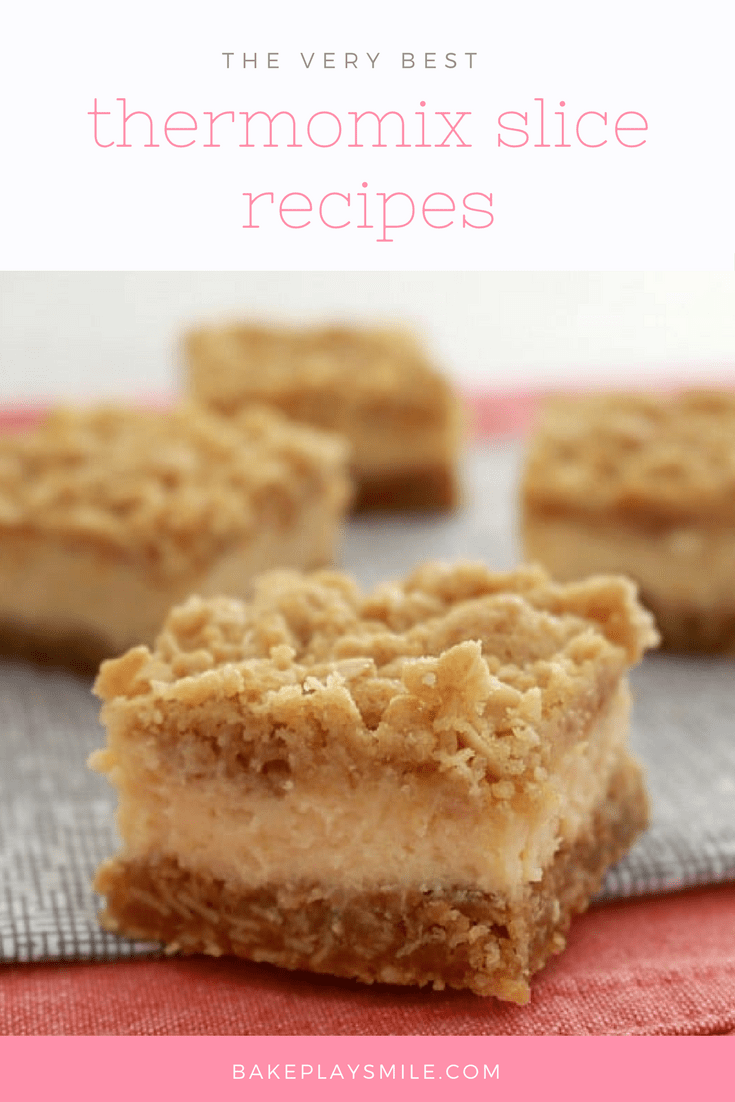 From my sugary sweet slice loving mind (and tummy), I bring to you 10 of the very best Thermomix slices. I've chosen these 10 because they're not only my faves, but they're also the most popular ones on my blog. Yep, these are the ones that people make over and over again. So here goes…
The Very Best Thermomix Slices
Calling all chocoholics… this one is for you, my friends!!
I try my very best not to swear on this blog… so I'm just going to say that these are so flippin' delicious!
The one and only… this will blow your peppermint-loving mind!
This. Slice. Is. AMAZING!!!!
Don't even get me started on my love of these nutty, sweet, maple flavoured bars. Heck yes!!!
An old fashioned classic that just gets better and better!
Afternoon tea perfection…
Get. In. My. Belllllyyyyy!!!
This recipe has been so popular (it's even been featured in Thermomix Australia's newsletter!).
You can't have a 'best Thermomix slices' collection without including this Malteser Slice. It's always a winner!!!!
And there you have it!! The very best Thermomix slices…. now go and devour them!!!