My Thermomix TM6 review is here!
Read my unbiased review of the machine, including it's functions, inclusions, cost, a comparison to the TM5/TM31 models and the answers to the most common Thermomix questions I get asked (on a daily basis!).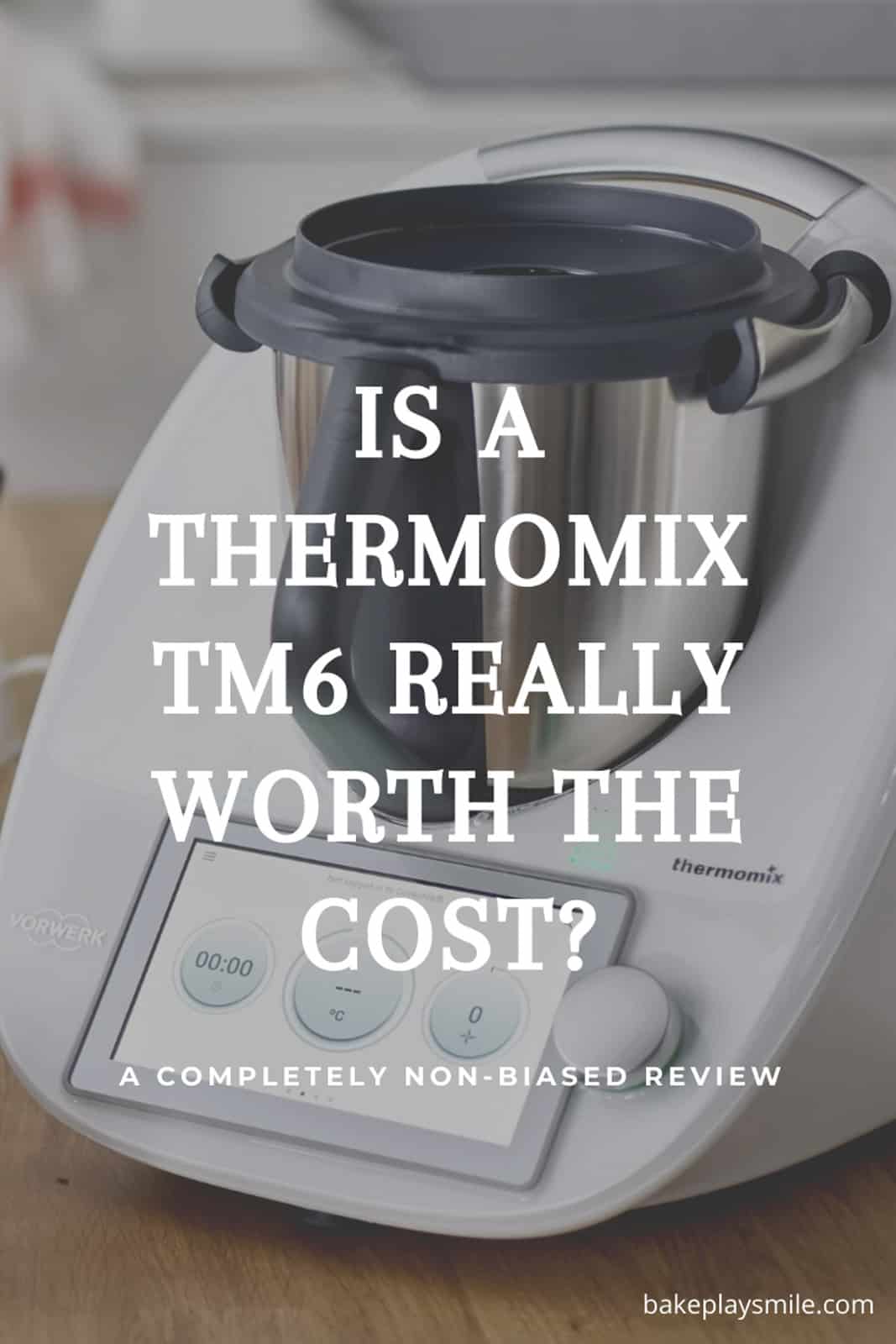 The Background Behind My Review
Let me kick off this review by saying that I am in no way associated with Thermomix or Vorwerk.
I am not (nor have I ever been) a Thermomix consultant and I do not receive any commission or affiliate income from the sale of Thermomix machines.
This means that I am able to give you a completely unbiased review of the machine, including what I LOVE about it and what I don't!
Over the past 10 years, I have owned a TM31, a TM5 and a TM6.
I've published nine (yes NINE!) cookbooks with recipes designed specifically for your thermal cooker machine with my good friend Lauren.
I've also published over 500 FREE Thermomix recipes on my website.
So it will come as no surprise for me to tell you that I absolutely LOVE my Thermomix! But am I completely fanatical about it? No! I still love to occasionally bake 'old school' with my 4 year old son and get out the beaters and mixing bowl - but 90% of the time, if I'm cooking, it will be using my Thermomix.
Please read my completely unbiased review of the Thermomix TM6 below. I hope it helps you to make an informed decision about whether buying a Thermomix is right for you.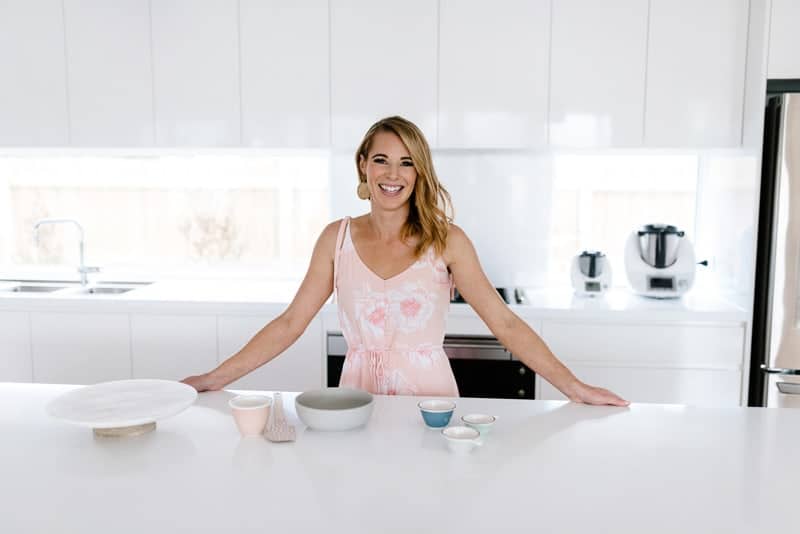 Overview
The Thermomix TM6 is the latest Thermomix model. It was released in Australia in July 2019 and is available across the world, including the US, Germany, UK and Canada.
The TM6 retains all of the features that the Thermomix is famous for (you've heard the saying '20 appliances in 1' right?) but now includes 12 pre-set modes and 20 functions.
It can whisk, caramelise, brown, chop, steam, sauté, blend, boil, knead, emulsify, slow cook, thicken, sous vide, ferment and so much more all with the touch of a button. It can even boil your water just like a kettle!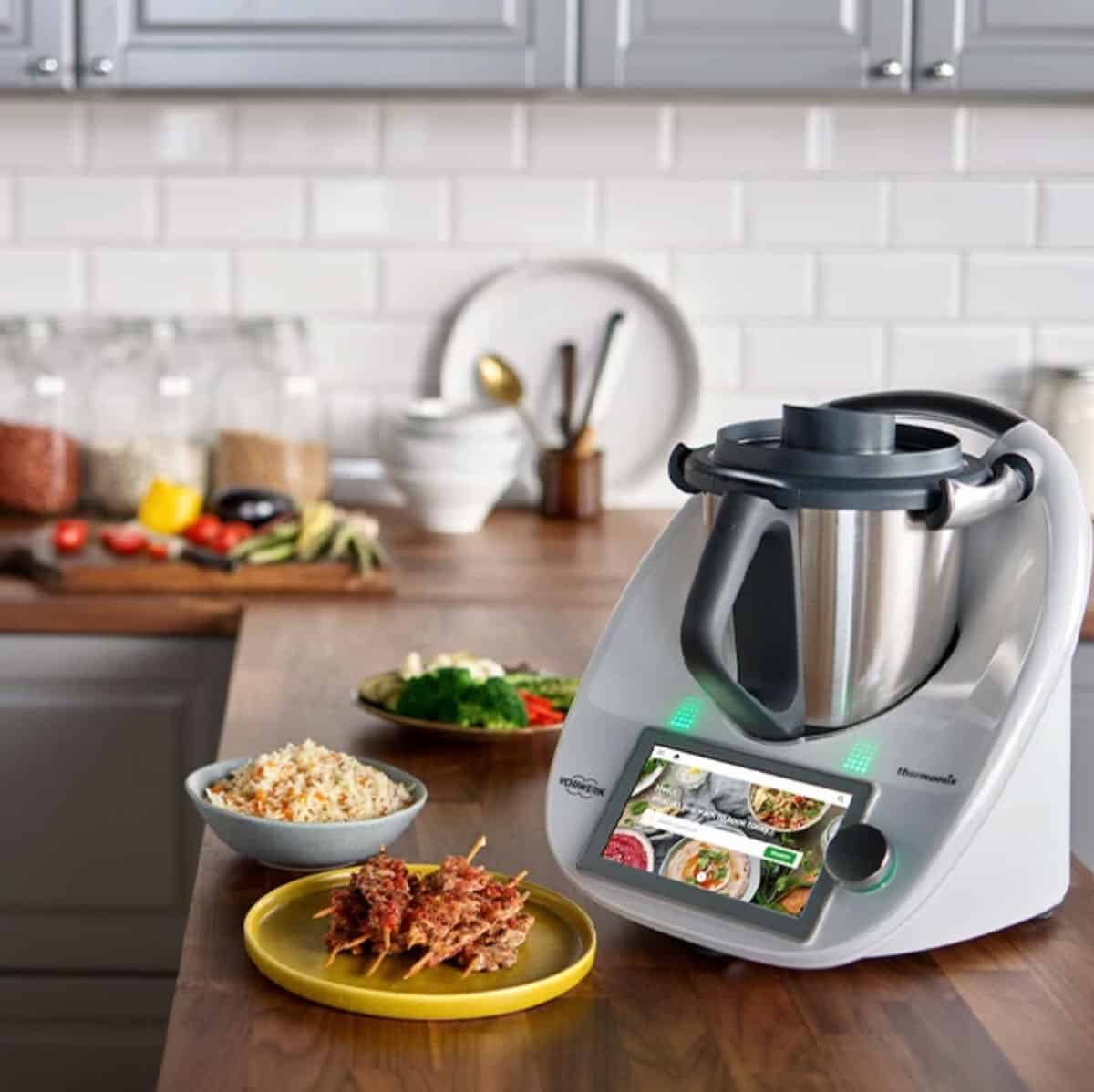 Thermomix TM6 Functions
The Thermomix TM6 shares the core general functions of the previous two models (TM31 and TM5) but with the addition of 12 new functions that are exclusive to the TM6.
General Functions
These are the general functions that are available on all 3 models of the Thermomix:
Blending - this function is perfect for soups, smoothies and sauces.
Chopping - the incredible power of the Thermomix and the blades makes prepping ingredients a quick and easy process
Crushing - your favourite cocktails or mocktails are made in just seconds by crushing the ice
Cooking - make perfect pastas, soups, risottos and much more using the time, temperature and speed settings
Grating - grate cheese in just seconds!
Emulsify - perfect for making sauces or condiments like mayonnaise or aioli
Kneading - the Thermomix Kneading/Interval function will knead your bread, pizza and pasta dough
Milling - make your own icing sugar, almond meal and spices
Mixing - cakes, biscuits, desserts muffins and dips are mixed easily in the Thermomix
Stirring - the stirring function gently (and hands-free) stirs when cooking delicate meals, such as risottos
Steaming - using the Varoma bowl and steaming temperature, you can steam perfect fish, chicken, bao buns, vegetables and more!
Weighing - there's no need for kitchen scales! Simply weigh directly into the bowl
Whipping - whip cream and egg whites with ease
Precise heating - the temperature ranges from 37°C to 120°C
TM6 Specific Functions
The TM6 has all of the above functions plus 12 new functions that are specific to the new model:
Searing - at higher temperatures. Great for locking in the juices in meat dishes
Sugar - this function allows you to make your own honeycomb and caramel using temperatures that can only be accessed with guided recipes
Fermenting - perfect for making yoghurt, cheese or proving a yeast dough
Sous vide - this function allows you to cook chef-style and create the perfect steak, scrambled eggs, salmon, chicken or more
Slow cooking - this function removes the need for a slow cooker in your kitchen and allows you to make all your slow cooked favourites, such as pulled pork, beef stew and soups
Kettle - this new function allows you to quickly boil water
Thickening - thicken your favourite sauces and custards with this new function
Rice Cooker - take the guess-work out of cooking rice with this new function that cooks rice and grains to perfection
How Much Does A Thermomix Cost?
A Thermomix TM6 costs $2,269 in Australia.
New Thermomix machines can currently only be purchased directly through the Thermomix Australia website or one of their consultants.
If you buy a Thermomix on the Thermomix Australia website, they will have your local consultant contact you to arrange delivery and a demonstration.
The cost of a Thermomix varies between countries. In the US, a TM6 currently costs $1499 (US dollars), while in Canada it will set you back $2099 (Canadian dollars) and in the UK you'll pay 1099 pounds.
Given the large cost of a Thermomix, it makes sense to look into the payment options or consider buying a second-hand model.
Personally, I've bought my past two machines (the TM5 and TM6) using the interest-free 24 month loans available through Thermomix and Zip Pay and have slightly increased the payments to ensure that it's completely paid off within the interest-free period.
What's Included When You Buy A Thermomix?
Pretty much everything! But at a cost of over $2000... you would hope so!
Here's what's included when you buy a Thermomix TM6:
TM6 machine
Varoma steaming attachement (tray and bowl)
measuring cup
simmering (rice) basket with lid
splash guard
butterfly whisk
spatula
a copy of The Basic Cookbook
24 month warranty
free 6 month subscription to Cookidoo (valued at $24.50)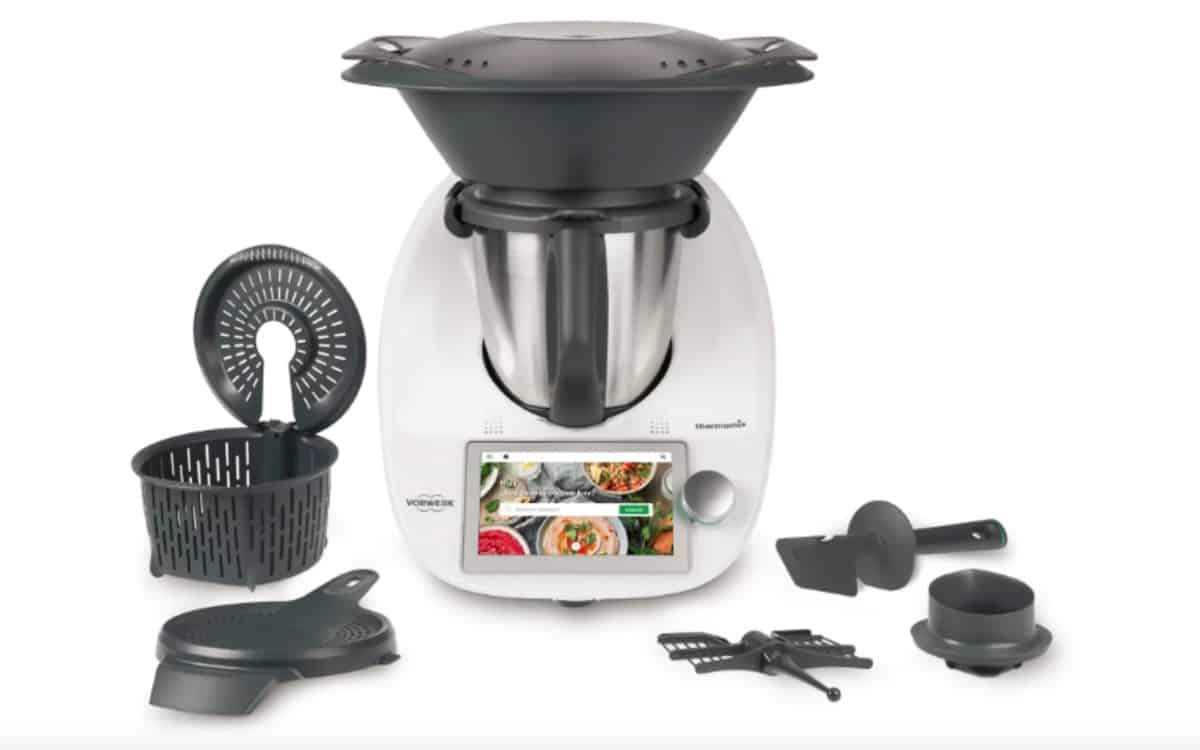 I would also recommend buying a ThermoServer or any equivalent brand. These are invaluable for keeping your food warm or chilled, as well as proving your doughs.
Unfortunately, you cannot buy a ThermoServer directly from the Thermomix website (you need to have a demo to get one... cue eye rolling!), but there are SO many options available online that are just as good quality as the Thermomix ThermoServer.
Recently the lid on my old ThermoServer was damaged and I didn't want to have a demo just to be able to get a new one and so I bought a ThermoBoss one and I've actually found the quality and size to be far superior.
TM6 VS TM5 (and TM31) Comparison
Lets compare the 3 models of the Thermomix - the TM31, TM5 and TM6.
TM31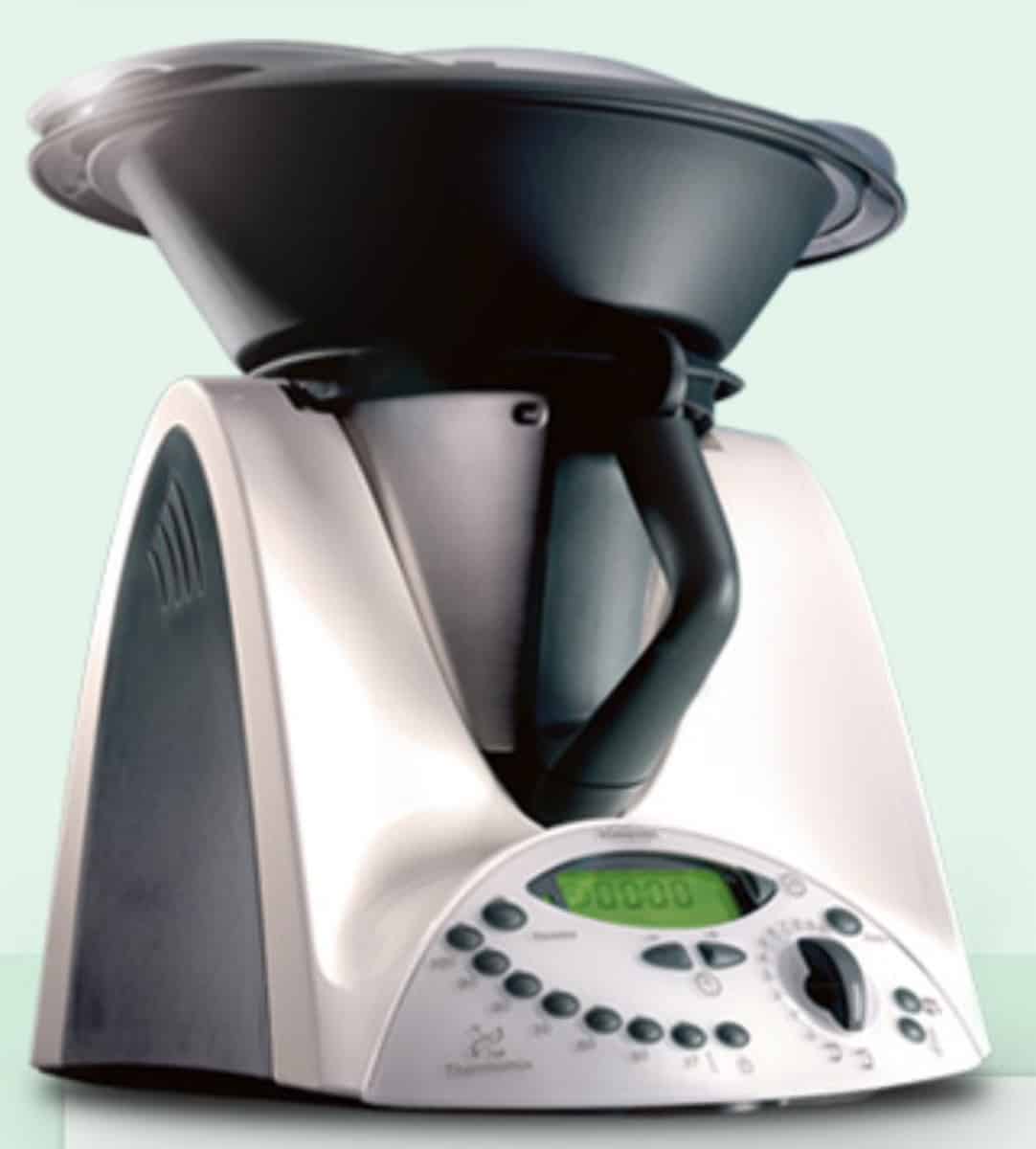 Before the TM5 (and now the TM6), there was the TM31. It could essentially do everything that the TM5 could do (with a few minor exceptions), but it was much more basic in the way it looked - including buttons for the temperature and an older style 'dial' for speed.
Personally, I know several people who still own a TM31 and it's served them well for the past decade and they have no plans to upgrade unless their machine stops working and can't be repaired.
While the look of the machine is outdated now, the basic features and core functions are still the same as in the newer machines.
TM5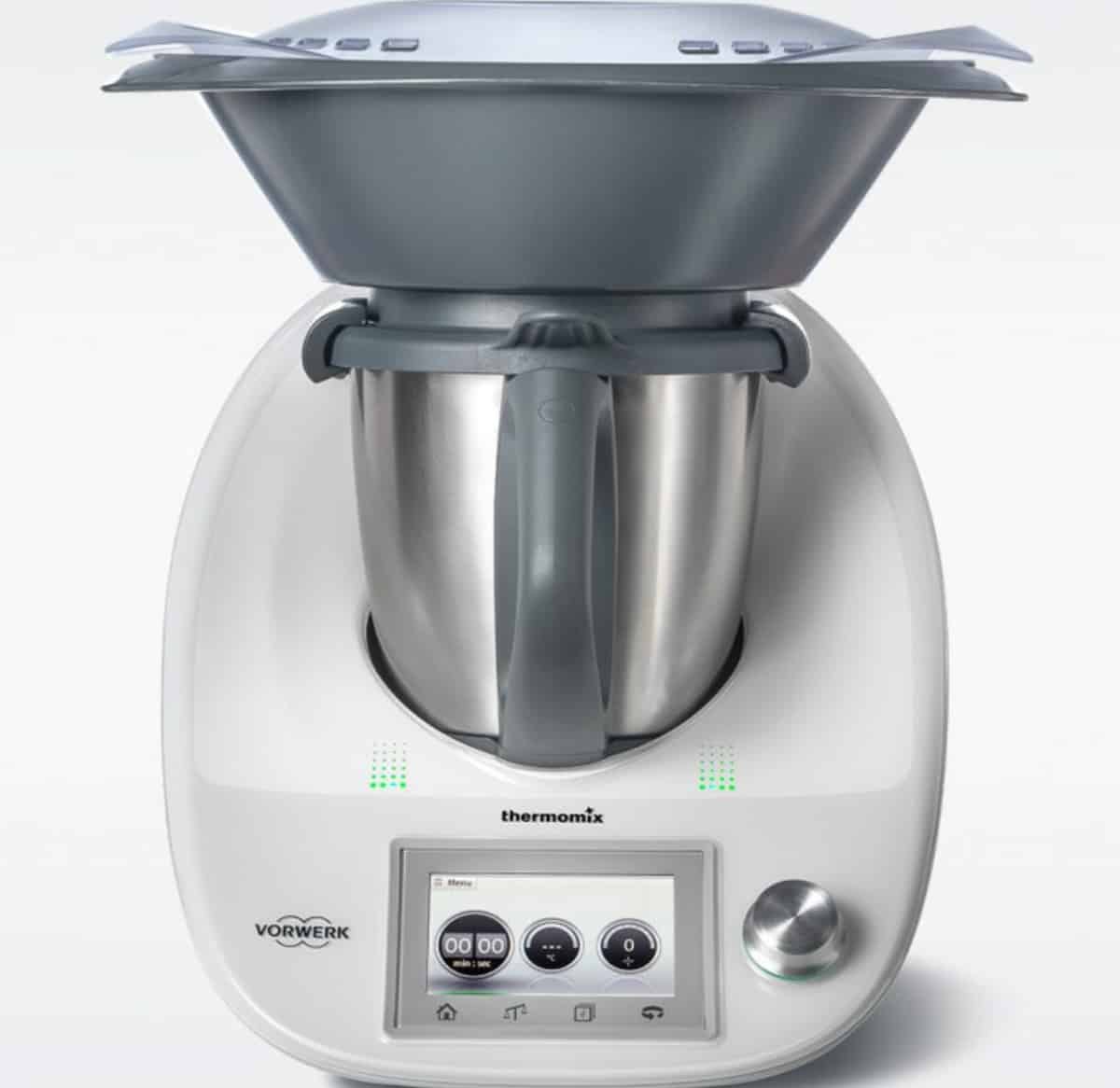 For me, the TM5 model was a bit of a disappointment when upgrading from a TM31. Apart from some minor changes and a newer and sleeker look, there wasn't really enough major changes to make it worthwhile upgrading.
That being said, if you weren't upgrading from a TM31, but were simply buying a TM5 as your first model, then the TM5 would have been a great option. However, if you already owned a TM31, the modifications to the new model were underwhelming (in my opinion of course!)
Here's a brief overview of the changes that were made from the TM31 to the TM5 Thermomix models:
the bowl was made slightly larger (10% increase in size);
the Varoma and ThermoServer were also designed to be slightly larger;
the TM5 was designed with an updated touchscreen and dial as compared to the older TM31 which had buttons and a dial;
the TM5 has the ability to weigh while the machine is operating (this was probably my favourite new feature of the TM5);
the TM5 uses electronic recipe chips which allows you to access recipes on the touch screen (this only works for cookbooks that come with recipe chips);
the TM5 could be paired with a Cook-Key chip which would allow you to browse, sync, and cook your favourite recipes via the touchscreen (paid subscription);
the TM5 added more temperature, speed and weight options (none that were overly significant);
there was a change in the design of the butterfly with the TM5;
the TM5 lid closes and opens automatically (it has a slight delay in releasing the lid which is an added safety feature).
TM6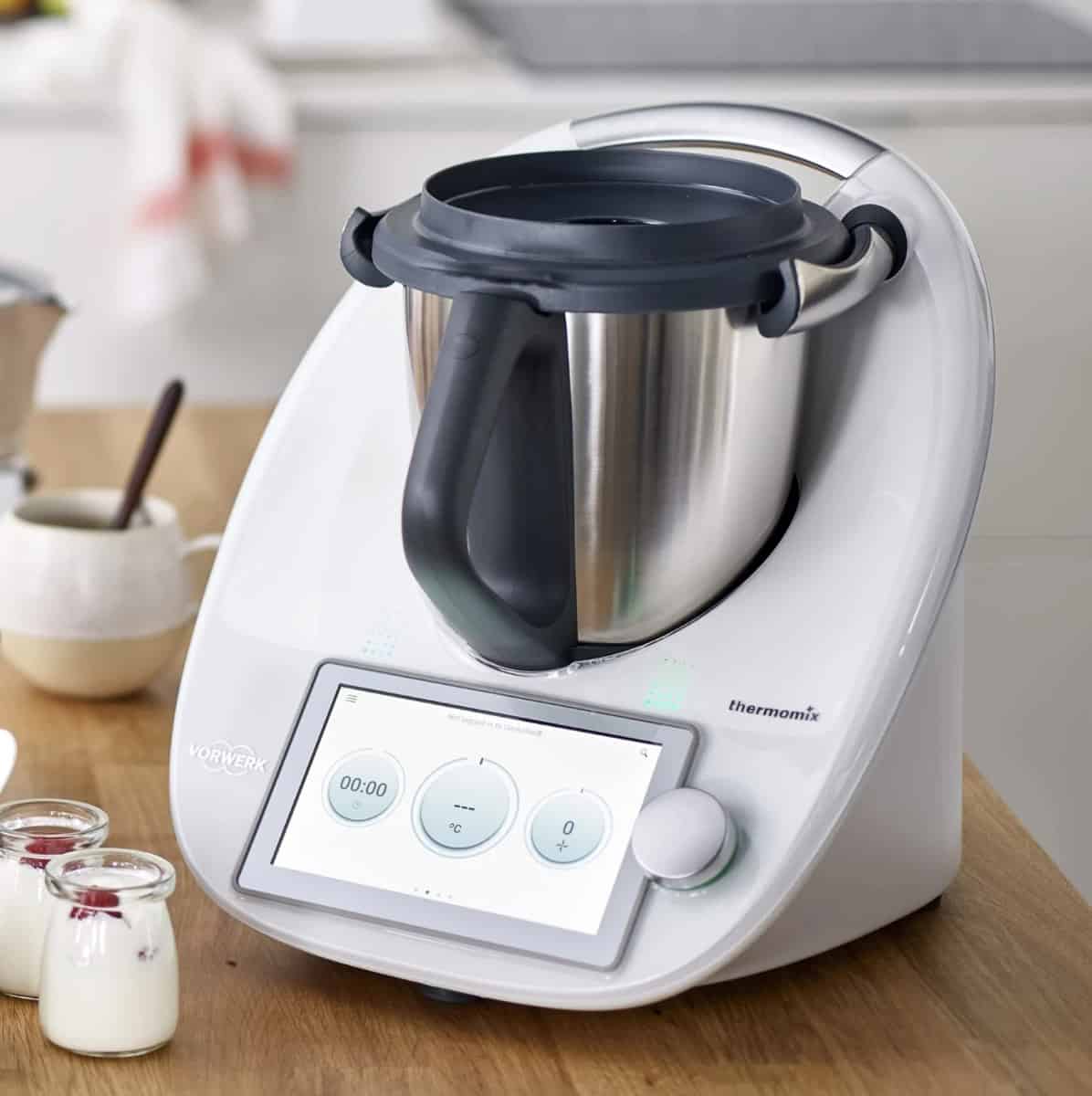 In my opinion, the TM6 was a massive improvement on the TM5 (but so it should have been given that the TM5 changes were relatively insignificant!)
While I found that upgrading from a TM31 to a TM5 wasn't worth the investment, I was incredibly impressed with the TM6.
Here's an overview of the changes that were made from the TM5 to the TM6 models:
The recipe chips from the TM5 have been replaced with a smart system that connects to your home wi-fi and allows you to access over 50,000 recipes from Cookidoo (a paid subscription) on the touchscreen;
The selected recipe is then shown on the touchscreen as a guided step-by step recipe. Each step appears one-by-one on the screen with the speed and temperature already pre-set;
There are also 120 inbuilt recipes from the Everyday Cookbook that can be accessed via the touchscreen (without a Cookidoo subscription);
The inbuilt wi-fi system allows for software updates and new functions to be easily added;
The touchscreen is larger on the TM6 making it easier to view and follow recipes (15.2cm X 20.3cm);
The TM6 has 12 pre-set cooking modes: Dough (Interval/Kneading function), Turbo, Pre-Clean, Kettle, Blend, Slow Cooker, Sous Vide, Fermentation, Sear, Rice Cooker, Thicken and Sugar;
The scales on a TM6 are accurate to 1 gram
Heat can be controlled in 1˚C increments.
The TM6 can reach 160 degrees celsius in guided cooking recipes (120 degrees in non-guided recipes);
The measuring cup (MC) can be fixed into the lid;
The design of the spatula has changed from the TM5 making it better scraping the bowl;
The TM6 model has a splatter guard that can be used when the MC is removed (with the TM5 model, we would place the rice basket / simmering basket over the top instead);
The simmering basket / rice basket has a lid in the TM6 model to prevent overfilling.
My Verdict
When people ask me what Thermomix model they should buy, I always suggest either:
Upgrading directly from a TM31 to a TM6
Buying a second-hand TM6 (check out Facebook Marketplace or the Thermomix Buy Swap & Sell Facebook group). Buying a second-hand machine is a great way to save money... we all know someone who bought a Thermomix and used it twice! Just ensure that it's in excellent condition and ask a friend (or the person you're buying it off) to demo how to use it.
Buying a brand new TM6 from a Thermomix consultant
I wouldn't recommend buying a TM5 as the TM6 is now widely available (both brand new or second hand) and is a far better machine.
There is no doubt that the Thermomix TM6 is an amazing piece of kitchen equipment. It will do everything you want it to do and SO much more.
In my opinion, the TM6 is by far the most superior of the Thermomix models. It more than makes up for the only minor improvements that were seen in the TM5.
The TM6 model maintains the incredible functions of the previous models while adding an additional 8 pre-set modes. Furthermore, it's wi-fi technology, 1 gram measurement accuracy, increased temperature range (up to 160 degrees celsius in guided recipes) and larger touchscreen brings it up to speed with what you would expect for a $2000+ machine in 2020!
For me, the TM6 most definitely gets the tick of approval if you're considering buying a Thermomix.
Thermomix Recipes
Over the past 10 years, I've been creating literally hundreds and hundreds of FREE Thermomix recipes. You can find all my free recipes here.
I've also published 9 hardcopy Thermomix cookbooks with my good friend Lauren (who is a Thermomix whiz!) on our thermal cooking website ThermoBliss.
Our cookbooks start at just $14.95 and all hardcopy cookbooks also come with a FREE ebook version that is emailed to you immediately upon purchase so you can get started cooking straight away!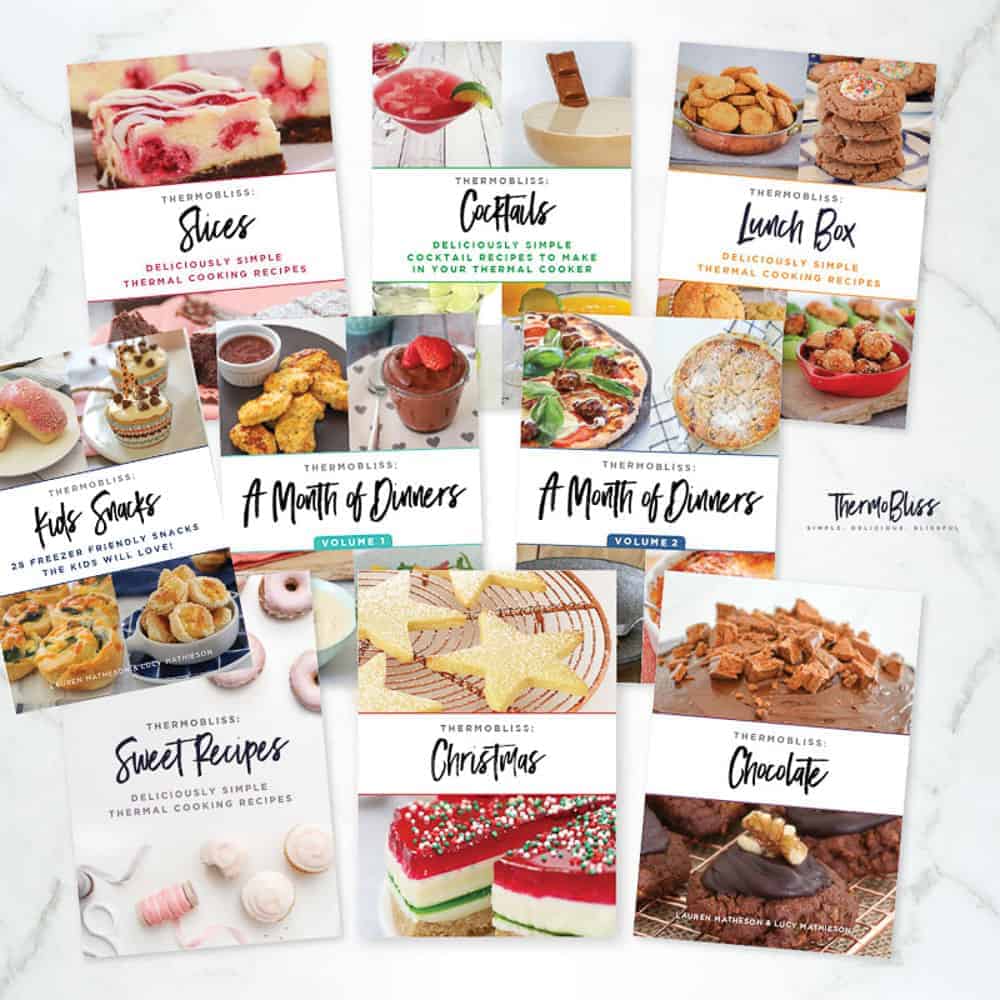 Browse our entire collection of Thermomix cookbooks here.
FAQ
How do you clean a Thermomix?
A Thermomix is very easy to keep clean. The Thermomix online shop has a unique Thermomix cleaning brush (or you can buy a similar alternative online).
Click this link for my top tips for cleaning your Thermomix.
How do you use a Thermomix?
When you order a Thermomix, one of their consultants will contact you to arrange delivery, set up and show you how to use it.
Between your consultants demonstration, the Thermomix manual, YouTube tutorials and quality Thermomix recipes, you'll find that they're very easy to use... and you'll soon have the confidence to create your very own recipes!
Can a Thermomix deep fry?
No, it can't! This is one of the only functions that a Thermomix doesn't have.
How do you steam in a TM6?
The Thermomix comes with a Varoma steaming tray, bowl and lid. You can use both the bowl and the tray at the same time (the tray fits into the top of the bowl) or you can use just the bowl alone. The bowl fits on to the top of the Thermomix. When liquid is added to the Thermomix bowl and the temperature increased to Varoma, it allows the steam to rise into the tray or bowl and cook your vegetables, fish, meat or even bao buns.
What does MC mean?
In regards to a Thermomix, MC refers to measuring cup. It also acts as a lid in the top of the Thermomix machine to stop splatters.
How can I buy a Thermomix TM6?
You can either contact your local consultant directly (if you know who they are!) or you can simply buy your Thermomix through the Thermomix website and they will arrange delivery with your local consultant.
Do you have to have a demonstration to buy a Thermomix?
No you don't need to host a demonstration to buy a Thermomix (I've bought 3 Thermomix machines and have never hosted a demonstration).
However, there are certainly benefits if you do hold a hosted demonstration as you usually receive a free gift (like a ThermoServer),
You can simply buy a machine online through the Thermomix website and they will have your local consultant contact you to arrange delivery. When the consultant delivers your machine, they will set it up for you and teach you how to use it. They will also generally cook a few dishes with you so you're comfortable cooking with the machine on your own.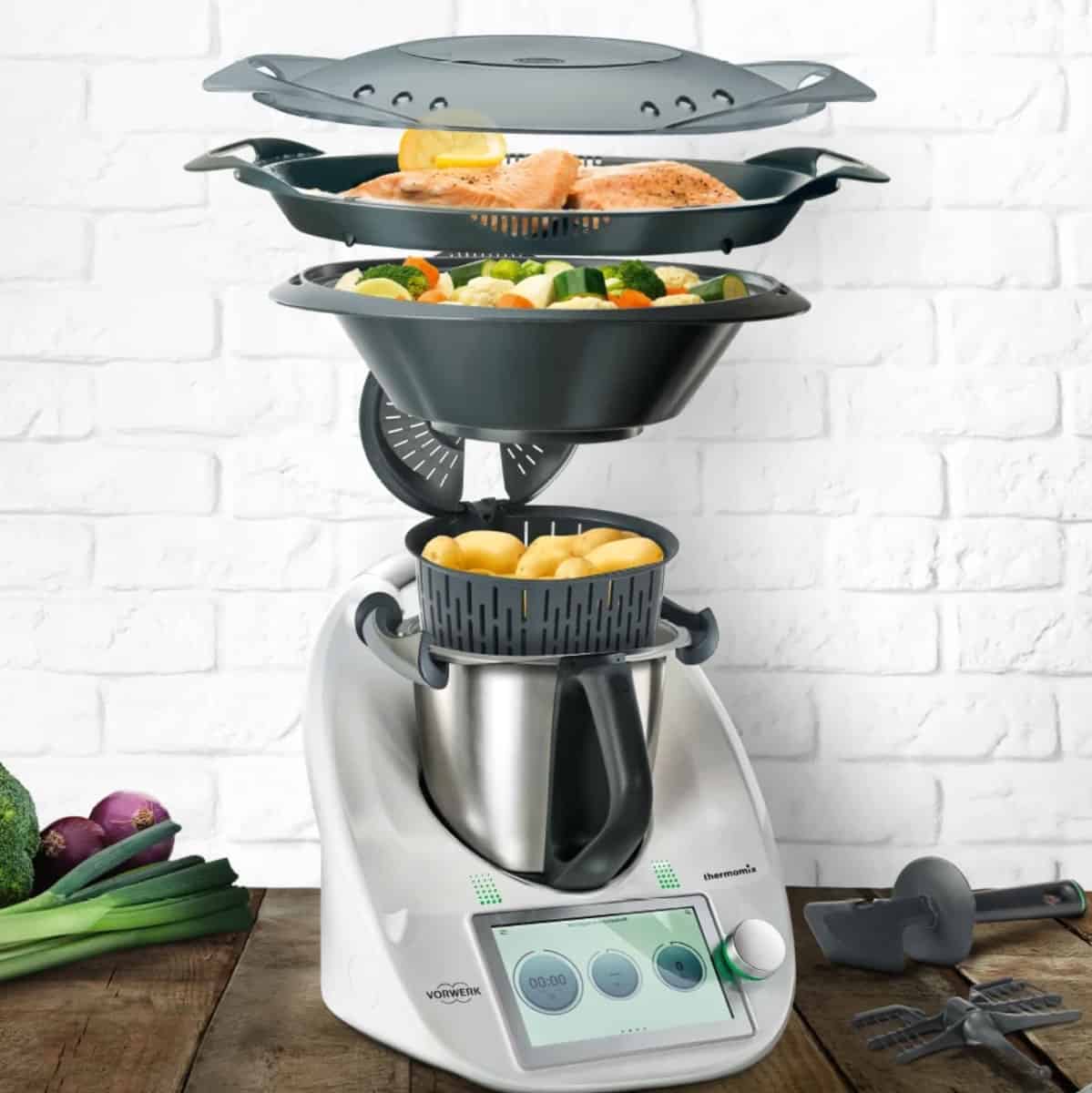 WANT EVEN MORE DELICIOUS RECIPES? Subscribe to my newsletter or follow along on Facebook or Instagram. And if you love baking, then please come and join my Facebook cooking club group or subscribe to my YouTube channel.