A collection of creamy and decadent Bailey's recipes made using store-bought Irish Cream liqueur or your own homemade Baileys. From cheesecakes to cocktails, fudge to trifles and so much more! These adults-only boozy desserts are always crowd pleasers.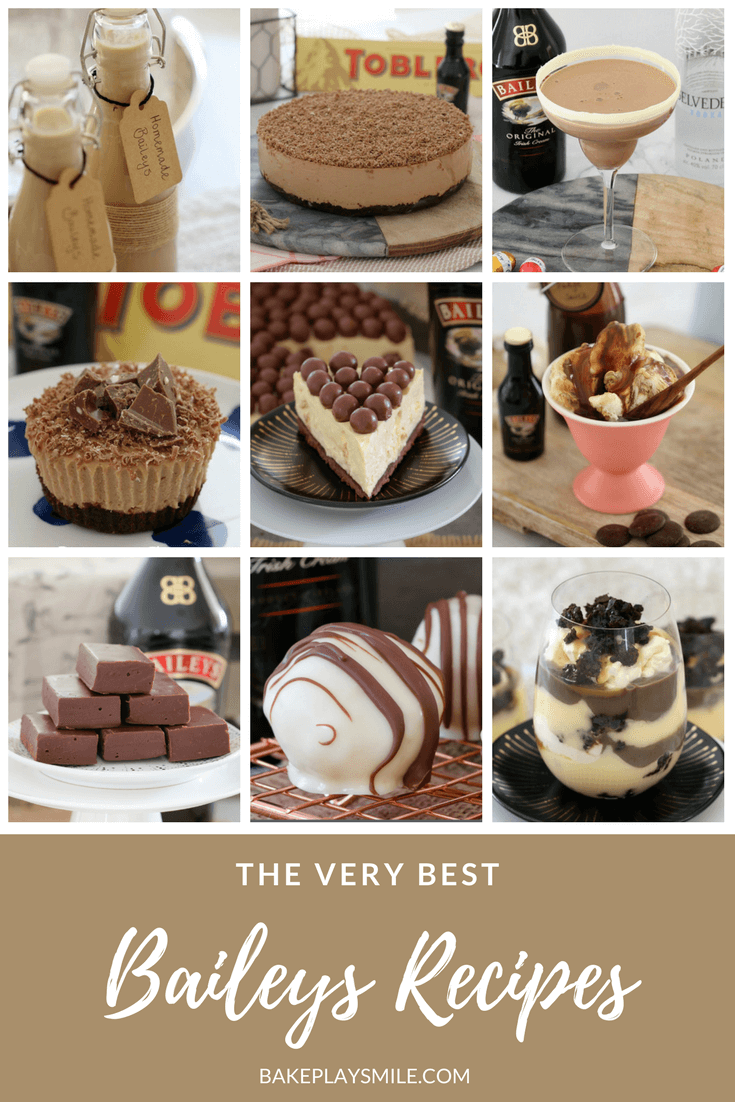 What Is Baileys?
Baileys is a brand of Irish Cream liqueur.
This type of liqueur is thick, creamy and very sweet with chocolate and vanilla flavours throughout.
It's basically dessert in a glass!
It is often served on it's own over ice as an after-dinner drink or mixed to make Baileys inspired cocktails.
If you prefer, you can easily make your own homemade Baileys using my simple recipe.
Baileys Irish Cream is the perfect ingredient to add to your favourite desserts!
Browse my collection of Baileys dessert recipes below. Simply click on any of the recipe cards to be taken to the free and printable recipe.
Make this the day or evening ahead of that special occasion to let the flavour of the Baileys really develop through this luscious adults-only cheesecake!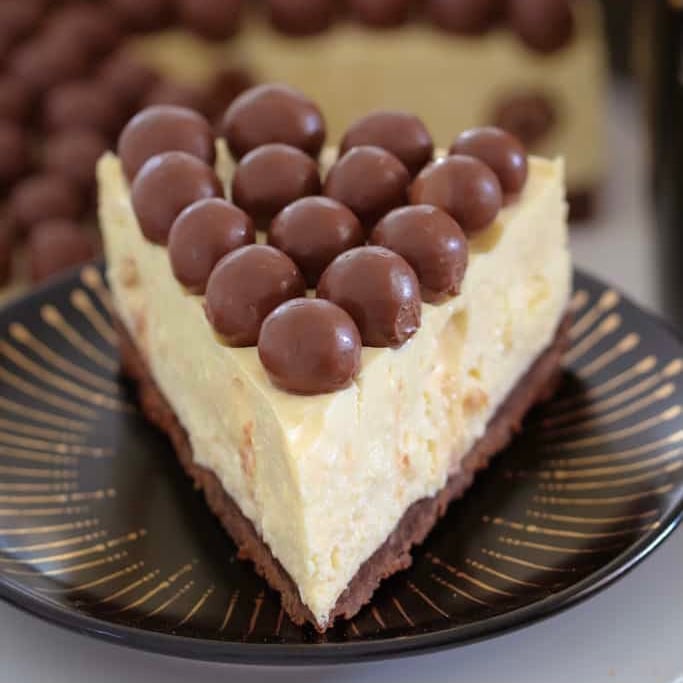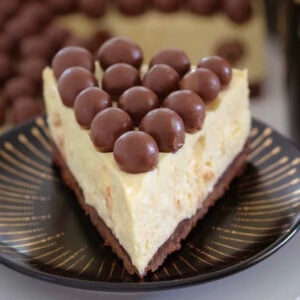 Lets face it, anything with Baileys and chocolate in it, is guaranteed to be delicious.....this simple and quick fudge is perfect for that late night movie treat...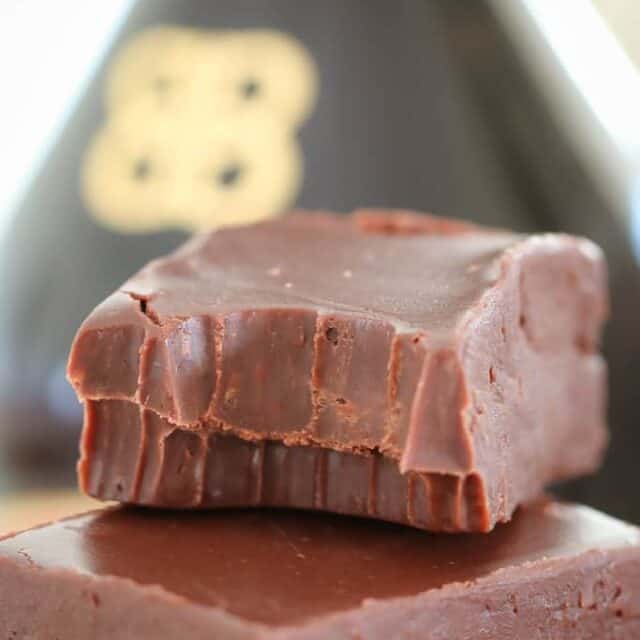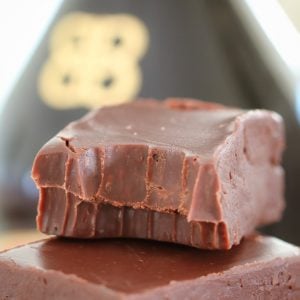 Rich, creamy and oh-so-delicious! These 4 ingredient, no-bake Baileys Tim Tam Cheesecake Balls are the perfect gift for family or friends…or when you just deserve a bit of 'spoiling' yourself!
Baileys Tim Tam Cheesecake Balls Recipe
Our delicious and boozy 4 ingredient Baileys Tim Tam Cheesecake Balls are the perfect late night dessert! Made from cream cheese, crushed cookies, Baileys Irish cream liqueur and dipped in melted chocolate.... you wont be able to stop at one!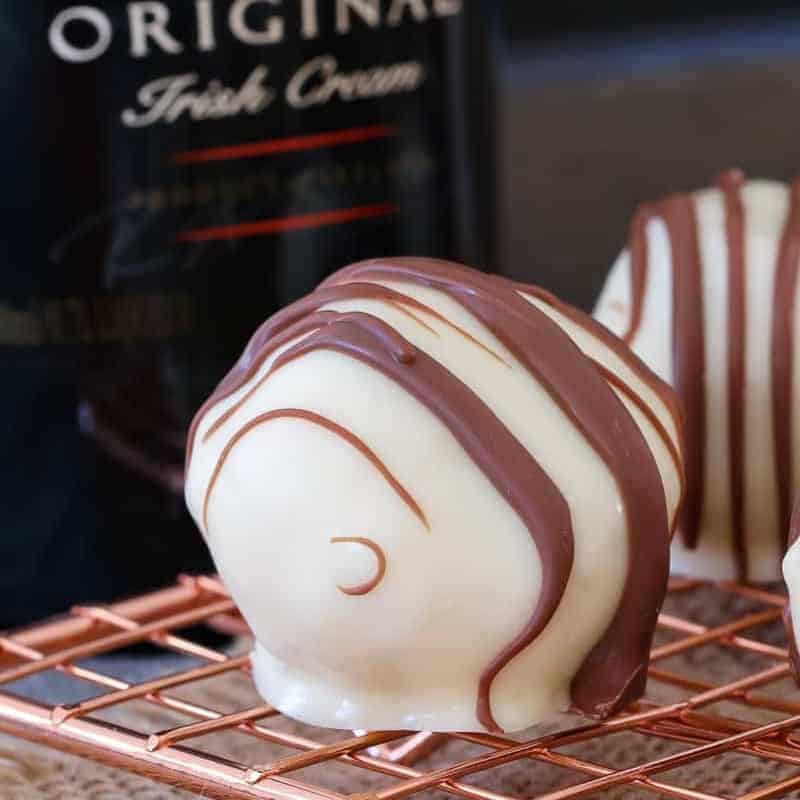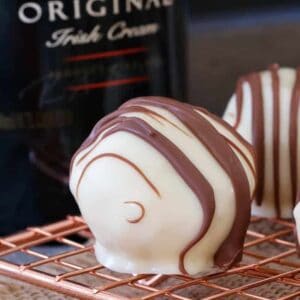 This utterly devilish Easter cocktail is like a dessert and a drink in one! A great, fun cocktail to share at those Easter get-together's, but if its not Easter - too bad, swap it for a Lindt Ball, or other round chocolate, to enjoy all year round!
Boozy Chocolate Easter Cocktail Recipe
This Boozy Easter Chocolate Cocktail really is the ultimate party drink! Made from baileys, vodka, milk, nutella & a sneaky easter egg hidden at the bottom!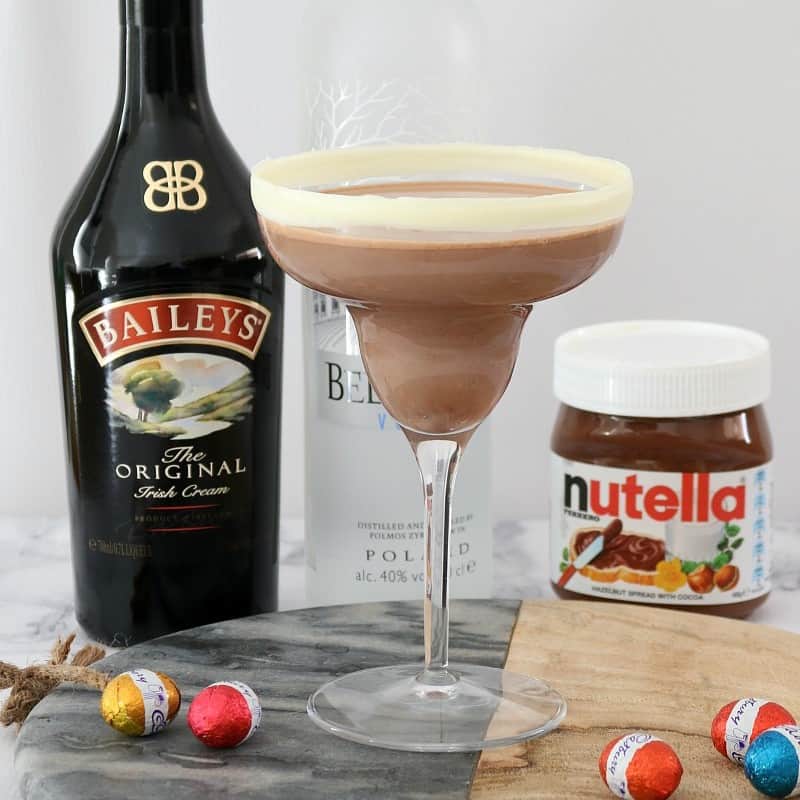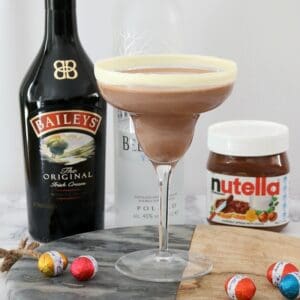 Another individual serve dessert, this one with decadent layers of custard and brownie, flavoured with our favourite Baileys Irish Cream. For when you're short on time, purchase all the ingredients and assemble in just a few minutes...TOO....EASY!
Baileys Chocolate Brownie Trifle Recipe
The most decadent layered Baileys Chocolate Brownie Trifle - filled with rich chocolate brownie, vanilla custard, whipped cream, Baileys Irish Cream, chocolate custard and salted caramel sauce... this one is for the true chocoholics!!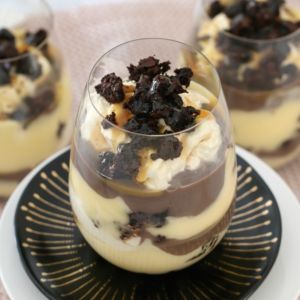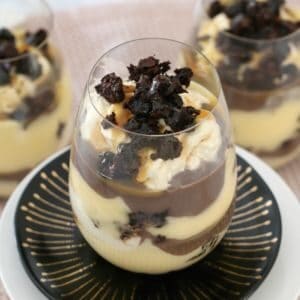 It doesn't get any cheekier than this Baileys chocolate cheesecake. And being no-bake, you can whip this up ahead of time - the flavours only get better!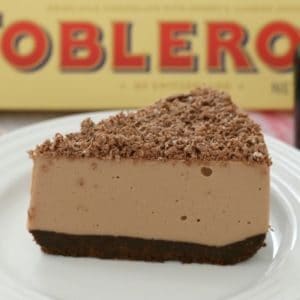 It's no secret that I love the odd bowl of sneaky ice-cream late at night, well, take it to the next level with Baileys Chocolate Fudge sauce drizzled over it - or over any chocolate dessert for that matter! Try it over your favourite brownie slice... yum.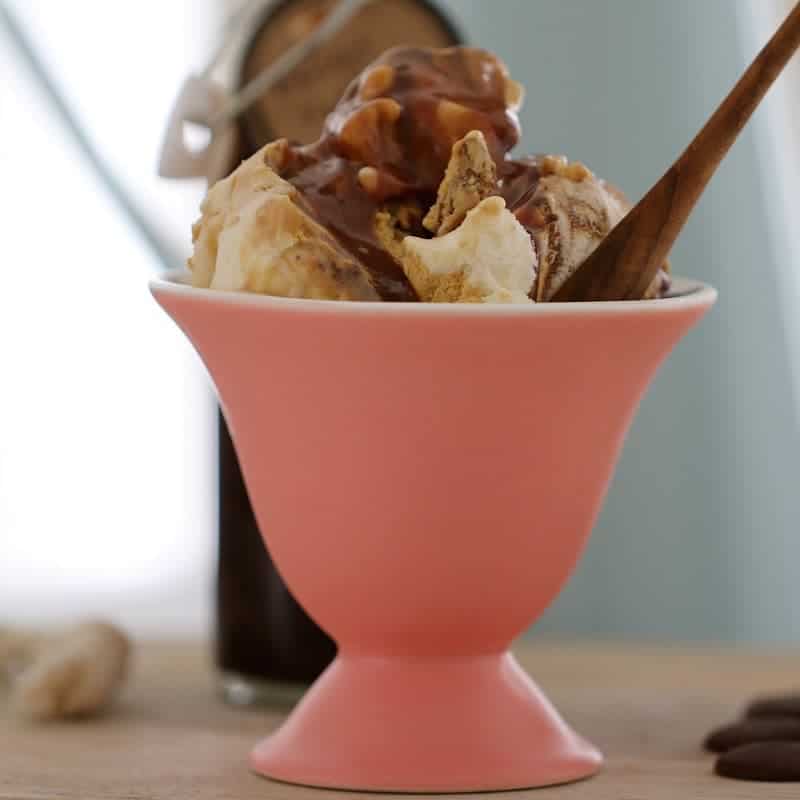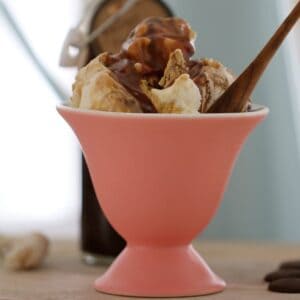 I love making little 'care' packages for special ones in my life - and I just happen to have some friends that would feel nothing but love to receive a little bottle of homemade Baileys and some homemade fudge......it's true!!!
Homemade Baileys Recipe
Make your own Homemade Baileys Irish Cream in less than 2 minutes and with only 6 basic ingredients. The perfect homemade gift for family and friends.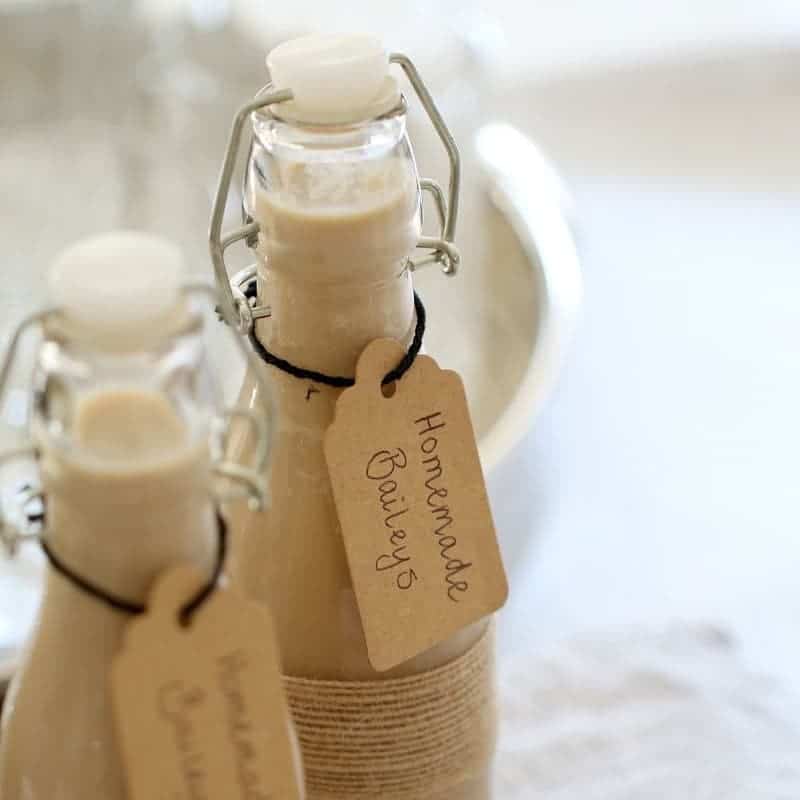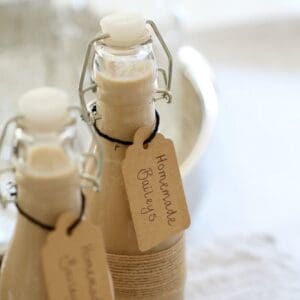 Chocolate brownies are a favourite at my place, but this one's an 'adult's only' favourite.....whip this one up in no time. The Baileys chocolate fudgy frosting is very addictive!
Baileys Brownies Recipe
A rich and deliciously boozy chocolate Baileys Brownies recipe made with Irish cream liqueur and topped with a smooth chocolate frosting.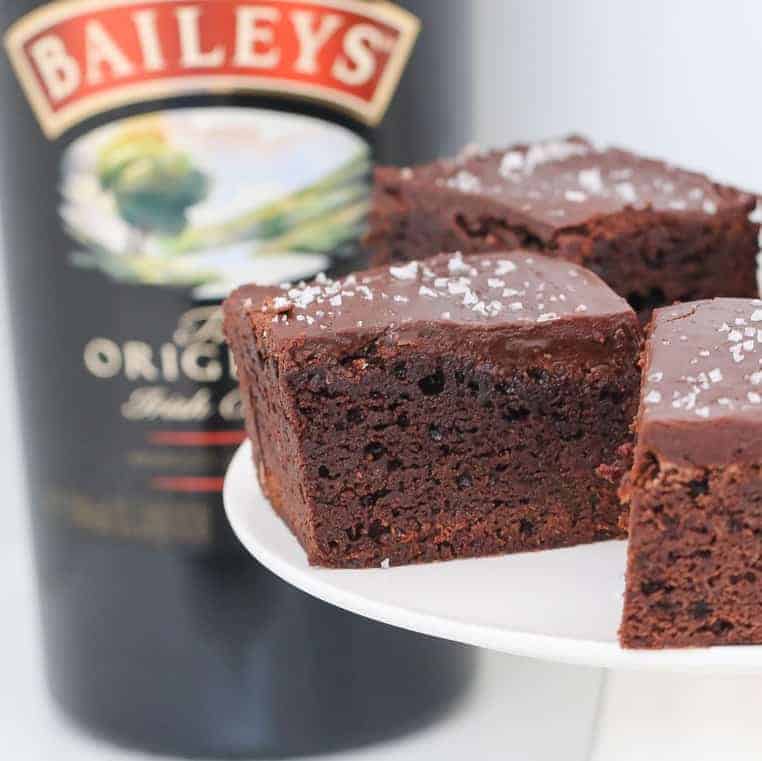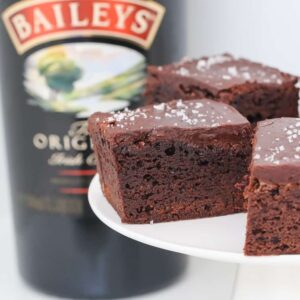 Guaranteed to warm you up, this delicious self-saucing pudding makes a wicked dessert, only made better with a scoop of ice cream added.....wow!
Baileys Self-Saucing Pudding Recipe
Our Baileys Self-Saucing Pudding is a classic winter dessert recipe with a twist... a rich chocolate sponge pudding with a cheeky and indulgent Baileys sauce.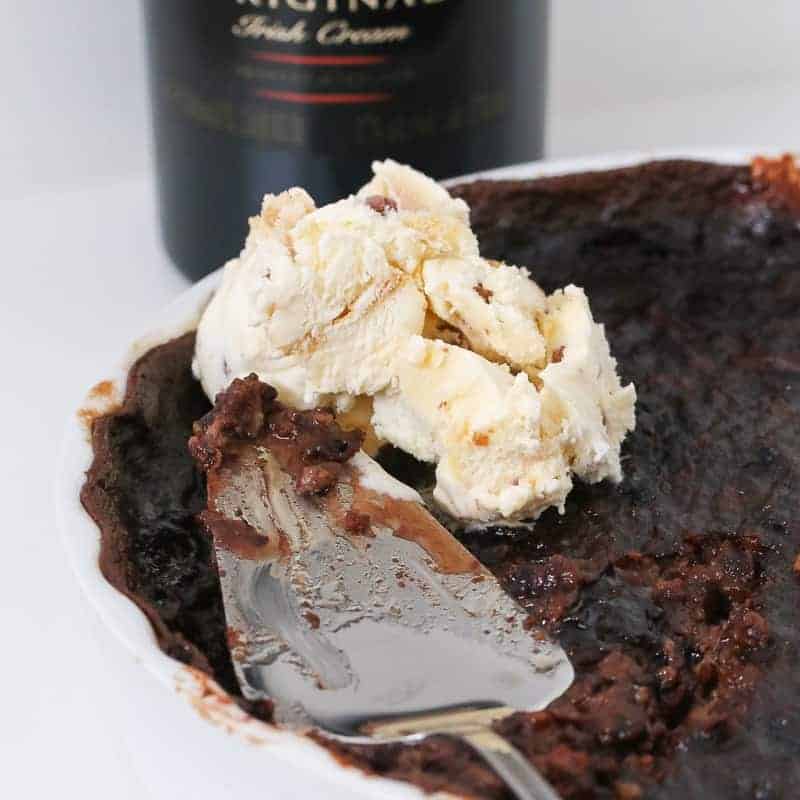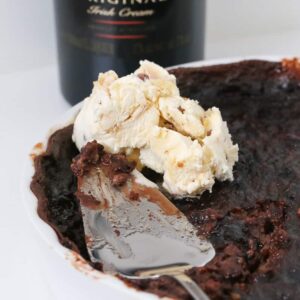 My favourite chocolate ripple cake is taken to another level with the addition of a splash of Baileys. This is the easiest dessert to put together and you can do so a day ahead to let the Baileys flavour intensely develop.
Baileys Chocolate Ripple Cake Recipe
The ultimate Baileys Chocolate Ripple Cake decorated with fresh berries and chocolate shards.... this simple recipe takes only 10 minutes to prepare, and is the perfect no-bake 'cheeky adults' dessert that looks and tastes fabulous!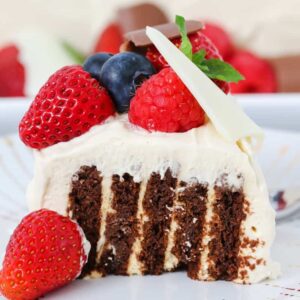 Oh...My...Gosh...You all know that I'm a bit of a 'salted caramel' girl, well, I'm one happy girl when handed one of these to sip on!
Caramel Cocktail Recipe
A boozy Salted Caramel Cocktail made with salted caramel sauce, vodka, salted caramel Baileys and milk.. dessert in a glass!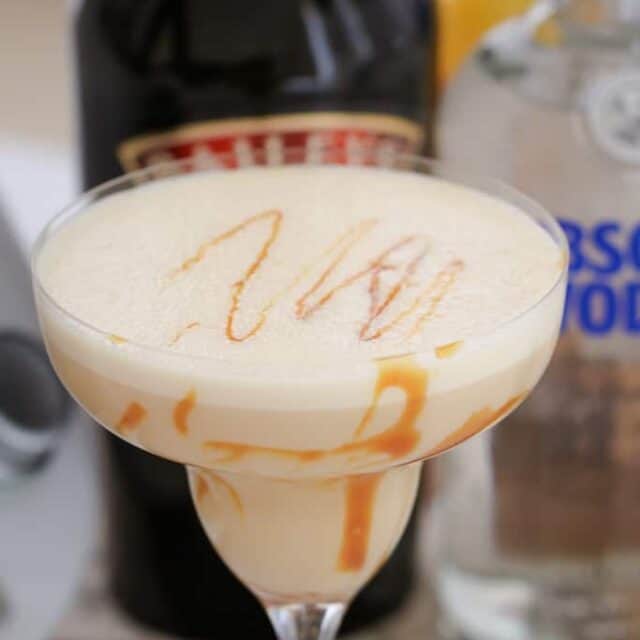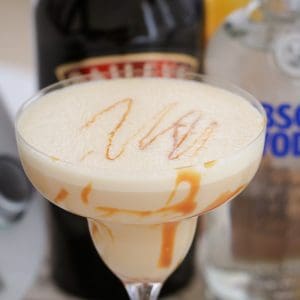 Related Recipes
If you love a boozy-inspired treat, then these are sure to become favourites too!
Kahlua Cheesecake Balls - so quick and easy to make! These bite-sized treats have the perfect combination of chocolate mixed with coffee liqueur.
Kahlua Tiramisu - for a delicious dessert, this Kahlua infused tiramisu is a great option. Serve it at Christmas or anytime during the year.
WANT EVEN MORE DELICIOUS RECIPES? Subscribe to my newsletter or follow along on Facebook or Instagram. And if you love baking, then please come and join my Facebook cooking club group or subscribe to my YouTube channel.