The ultimate collection of freezer friendly slices that are perfect for making ahead of time and storing in the freezer until needed. A great time saver and ideal for lunch boxes, fundraisers, bake sales and more! Plus check out my tips for the best ways to freeze and defrost slices...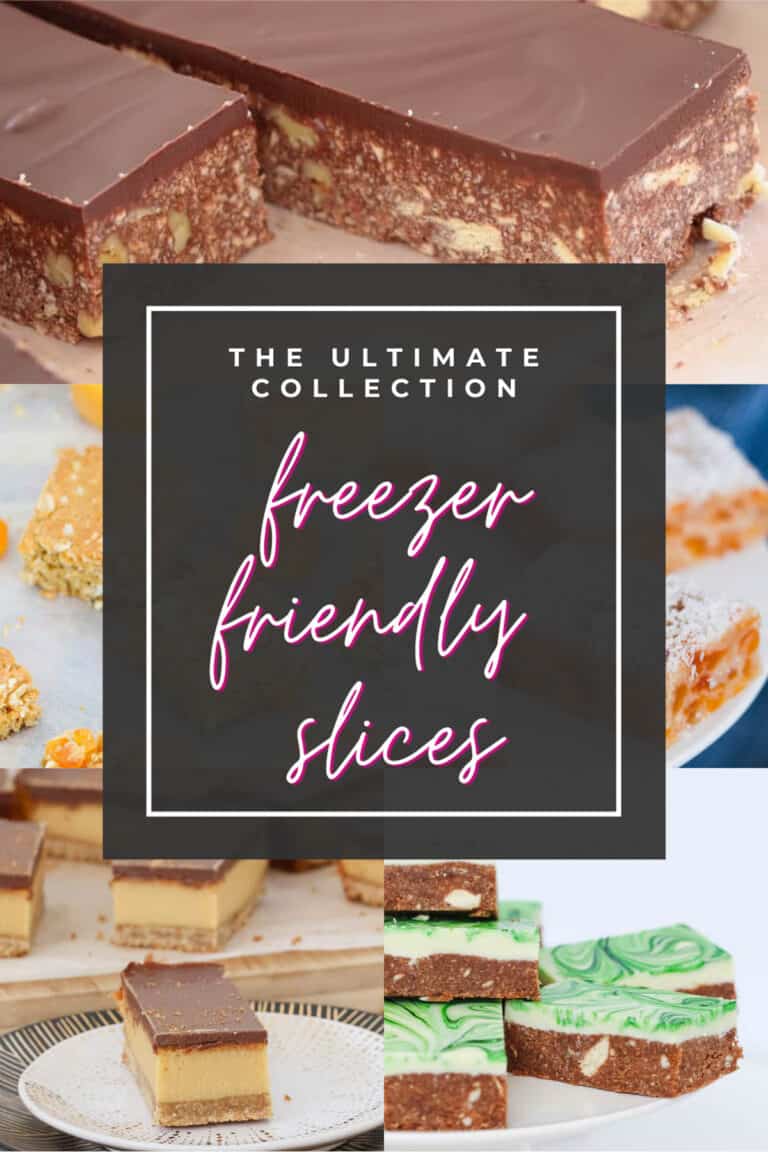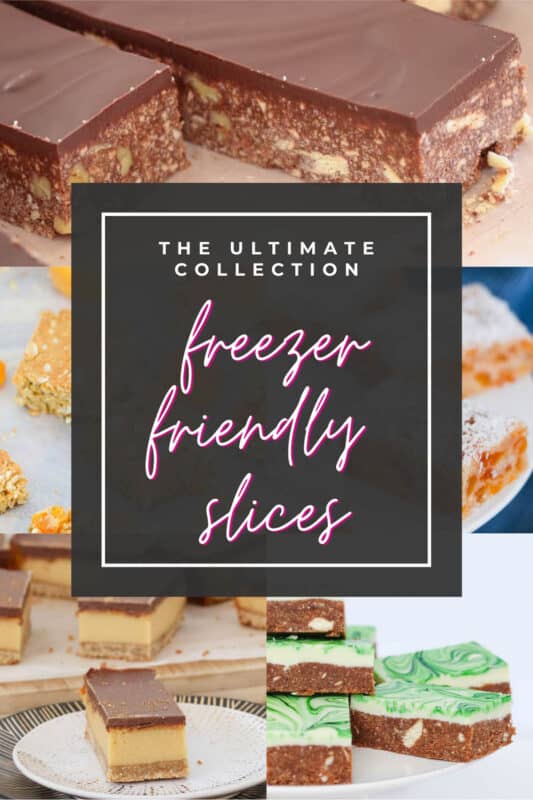 Out of all the recipes on Bake Play Smile, my slice recipes would have to be the most popular with my readers... and best of all, almost all of them are freezer-friendly!
This means that you can make them ahead of time and freeze until you need - making them perfect for birthday parties, bake sales, fundraisers and more!
Most Popular Freezer Friendly Slices
It was SO hard to come up with a list of the most popular freezer friendly slices... but these ones are the best of the best!
Plus they're the most loved with my readers (and I think you're going to love them too).
This simple no-bake recipe is not only my most popular slice recipe... it's has also been the number 1 recipe on Bake Play Smile for the past 3 years running! It's been shared more than 40,000 times and is an all-time favourite. Plus, it freezes and defrosts perfectly!
"Made this lemon slice the other day, and it was delicious! I've always made the Womens Weekly version of this slice, but this one is much, much better. The texture is perfect, not dry, and the icing is lovely. Definitely will make this recipe again! Keep up the good work". - Irene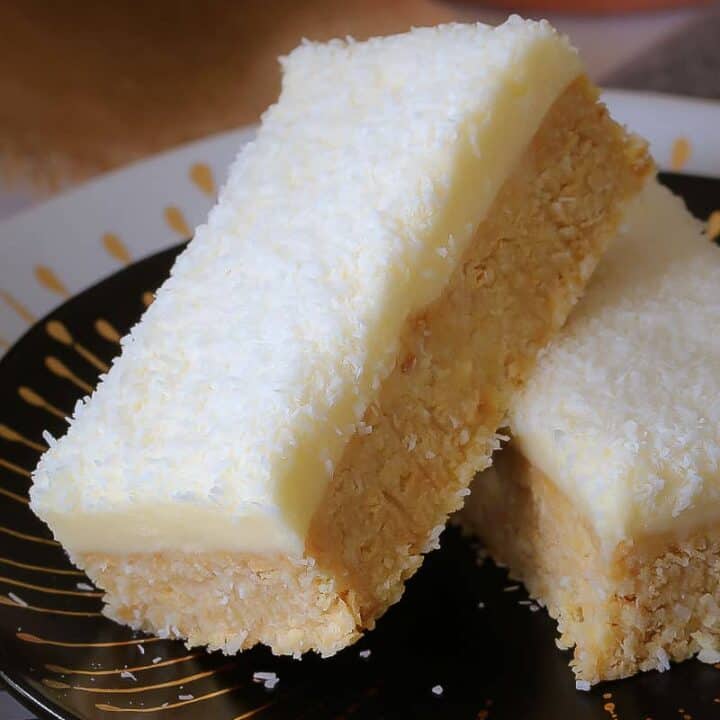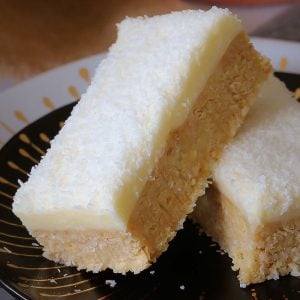 I grew up making this classic slice with my mum and now I make it with my own son. It's so easy to make - and absolutely delicious!
"Don't bake usually but thought I'd give this a go…. perfect twice now! My partner and 4yr old beg me to keep making it!
So easy and super delish. Thanks so much for making me a choc slice super star ❤️" - Willi Jo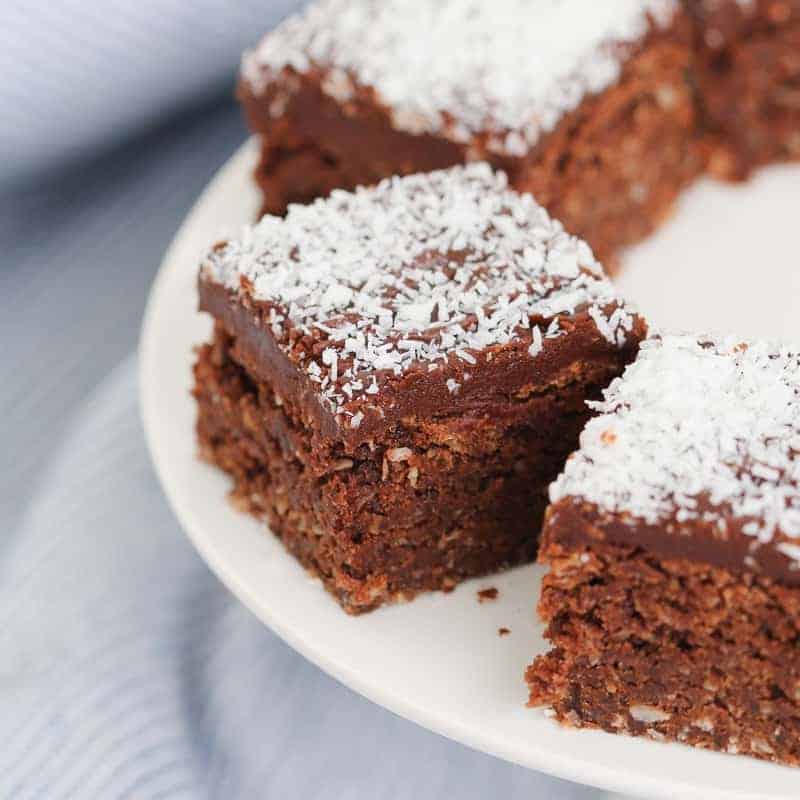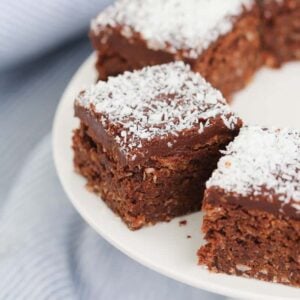 Caramel Slice is 100% the recipe that I get asked the most about when it comes to freezing... and it's a bit of a tricky one. Caramel slice doesn't defrost well as it goes a bit soft and runny (making it very tricky to eat), BUT (and the BUT is what includes it in this list!!!) this slice is AMAZING eaten straight from the freezer or after 1 - 2 minutes. The caramel layer doesn't freeze when frozen making it perfect for a summer dessert treat.
Note: this is a FABULOUS option if you're eating the slice directly from the freezer, but if you're wanting to make this slice for a bake sale or fundraiser, then it needs to be made, sold and consumed fresh within 5 days.
"The best Caramel Slice ever!! Thank you ❤️" - Samara
Caramel Slice Recipe
The ultimate Chocolate Caramel Slice with three totally delicious layers... a crunchy base, a smooth caramel filling and a chocolate topping. Tried, tested and loved by everyone (and now with both conventional and Thermomix methods!).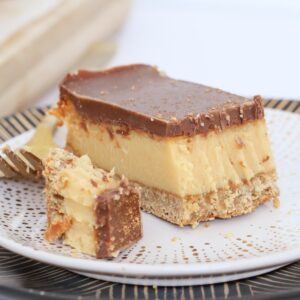 This old fashioned no-bake slice is always a hit! Perfect for bake sales and fundraisers - it's a guaranteed winner!
"Well i made my first batch this week and it's already nearly gone.
My grandkids love it and so does the rest of the family. Reckon its better that shop bought. Most definitely is too.. onto my next batch now. So easy and no oven needed thats a plus for me…" - Caroline
Chocolate Hedgehog Slice Recipe
A quick and easy classic chocolate hedgehog slice made with crushed biscuits, walnuts, coconut, condensed milk and melted chocolate... the perfect melt and mix slice!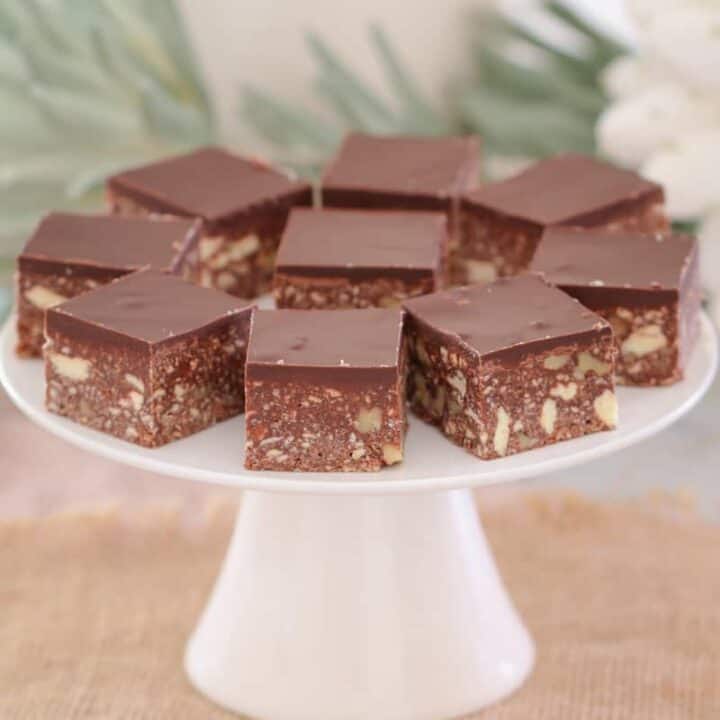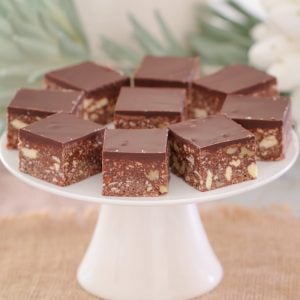 Not only is this slice super simple to make... it's also healthy and delicious (just ask the 60,000+ people who have shared this recipe!!!).
"Yum!! I have made this 3 times in 2 weeks and can't get enough. The flavour is delicious. Combination of dates and oats with a hint of honey. So easy to make. Thumbs up from me. Thanks for sharing." - Tracy
Oat and Date Slice Recipe
This Healthy Oat and Date Slice is so quick and easy to prepare! Filled with oats, chia seeds and dates... it's the perfect clean eating treat!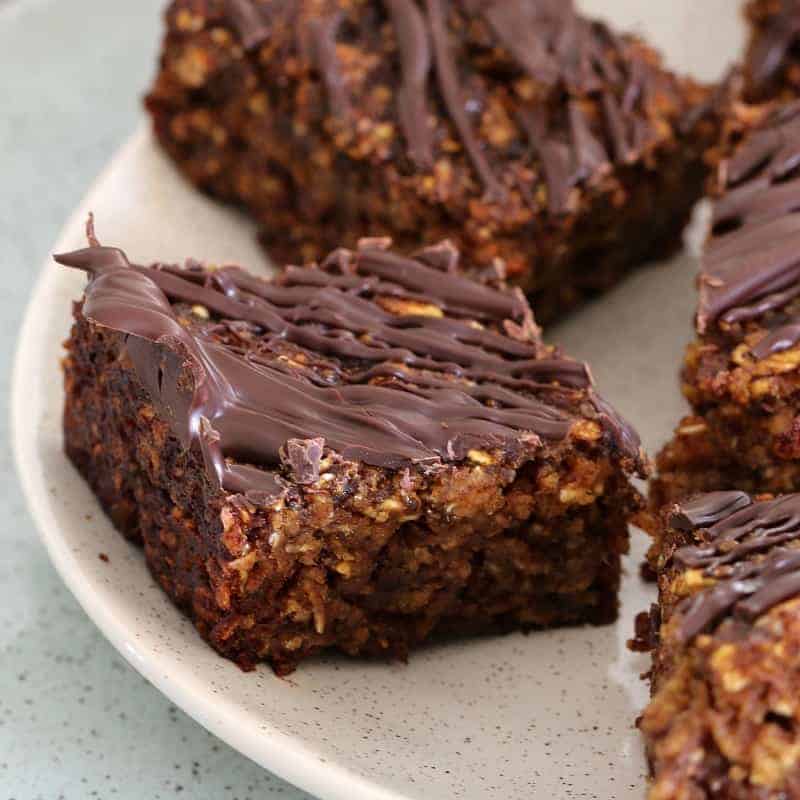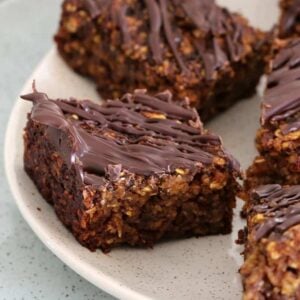 This Australian favourite slice recipe is made using Cadbury Caramello chocolate. But don't worry if you can't buy Cadbury chocolate where you live! Any block of soft caramel filled chocolate will work beautifully.
This slice is what I like to call the 'cheats' absolutely no-fail caramel slice recipe!
"Yum, yum, yum. Although I must honestly admit that I'd have a hard time not eating all of the Cadbury chocolate before it goes into the slice!" - Hope
Caramello Slice Recipe
The yummiest, easiest, no-bake Caramello Slice made with Cadbury Caramello chocolate.... it's to-die-for!!!! This is the best chocolate caramel slice ever!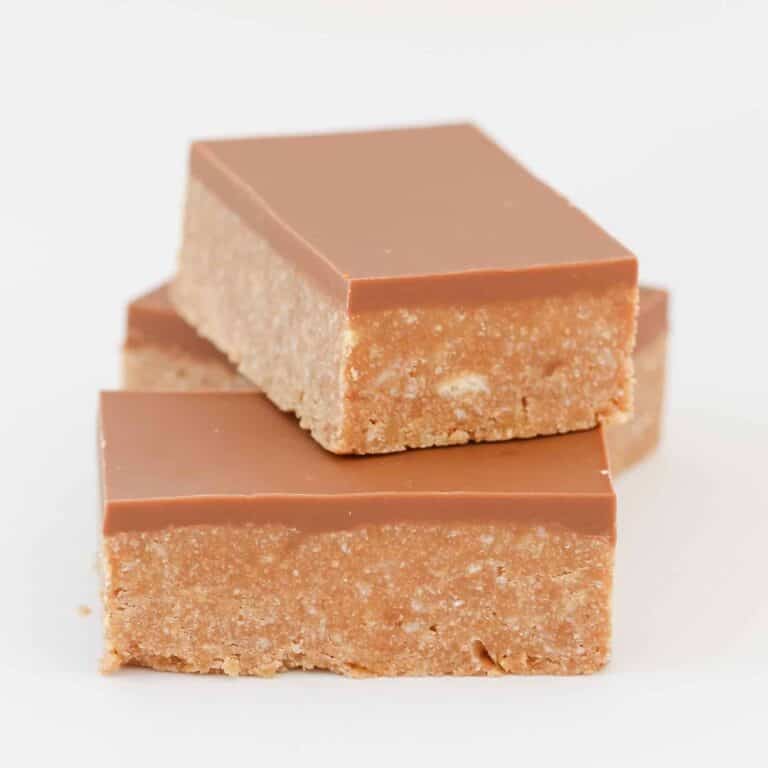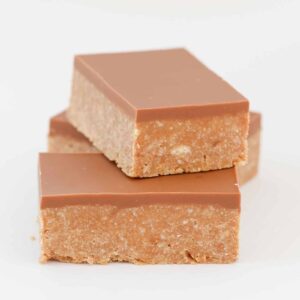 This is always one of my all-time favourite recipes... and it's not hard to see why:
no-bake
5 minute prep time
budget-friendly
6 basic ingredients
"The family can't get enough of this slice! Thank you!" - R
Apricot Coconut Slice | No-Bake Recipe
Our classic Apricot Coconut Slice is completely no-bake and takes just a couple of minutes to prepare! An all-time favourite in lunch boxes or for afternoon tea.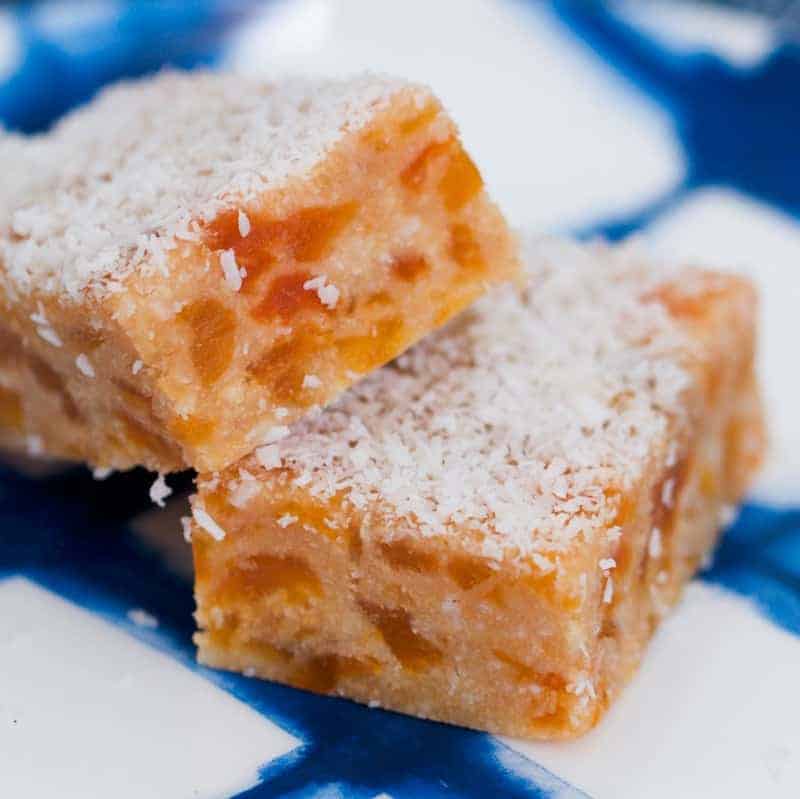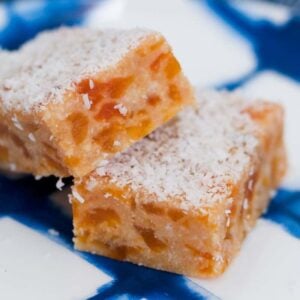 If you're an Aussie, then not only do you know exactly what Clinkers are, you will more than likely have a favourite colour (I'm a pinkie!)
Once you've made this Clinkers Slice, you will never, ever go back! I promise it will become your go-to slice in no time.
If you're not in Australia, you may be able to find Cadbury Clinkers at your international grocer, major supermarket or on Amazon.
"This by far one of the best recipes for kids I have ever come across. My kids love it and you know its good when you send a plate of it for shared lunch at school and it comes back empty" - Trina
Clinkers Slice Recipe
No-bake and so simple... this Clinkers Slice recipe really is the best thing ever! A super easy 10 minute recipe that everyone will love!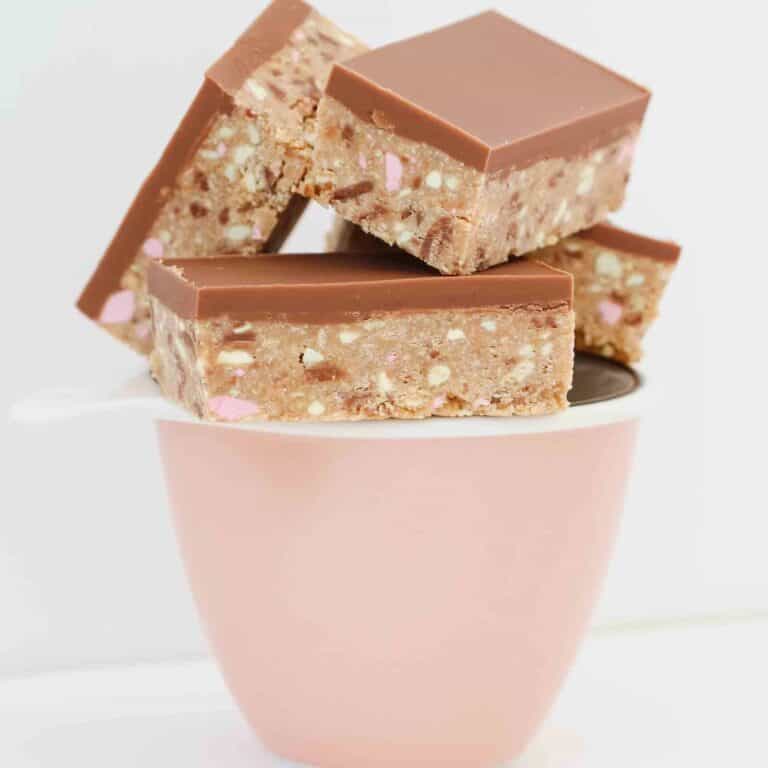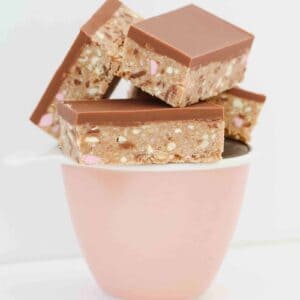 I love a good old fashioned peppermint slice recipe (like this one) but they can be tricky and not everyone loves cooking with copha.
This no-bake 'cheats-style' peppermint slice is absolutely foolproof and uses absolutely no copha at all!
You're going to LOVE it!
"Excellent recipe, just finished cutting it into small squares, but had to give it the taste test (oh, then a 2nd taste just to make sure) YUMMMOOO!! Tastes like Arnotts Mint Slice Biscuits in Australia. I highly recommend this recipe. Thanks Lucy" - Erica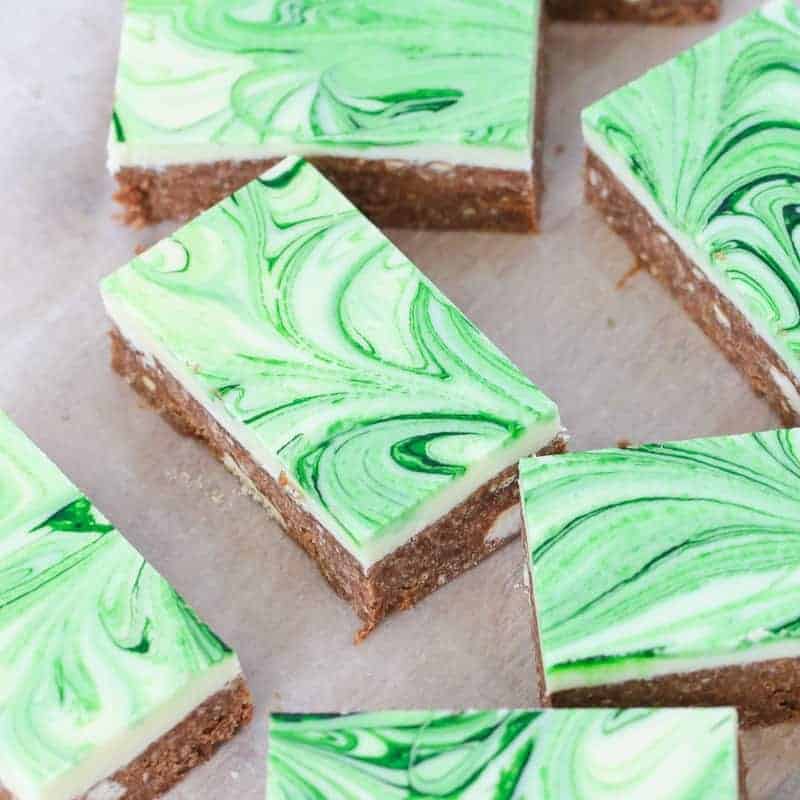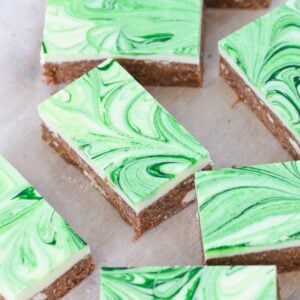 If you love Turkish Delight bars, then this is the slice for you! A simple no-bake slice that takes just 10 minutes to prepare... it doesn't get easier than that!
"So easy to make and not over the top rich/sweet. Beautiful – will definitely be on my permanent slice list!!" - Jann
Turkish Delight Slice Recipe
This Turkish Delight Slice is the BEST no-bake slice ever! A basic biscuit base made with Turkish Delight chocolate and scattered with extra chunks of Turkish delight... topped with a white chocolate layer.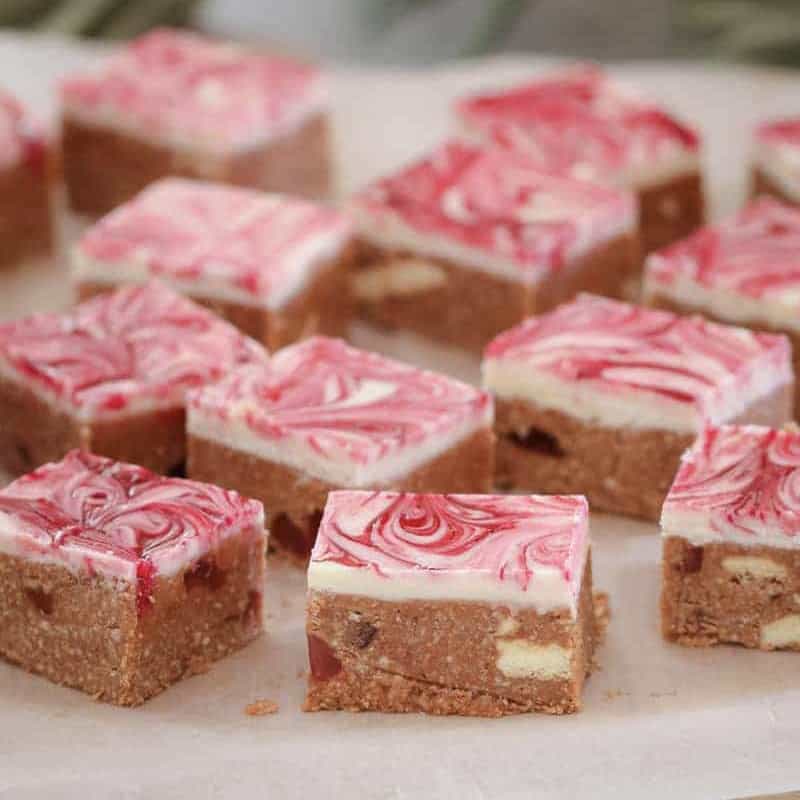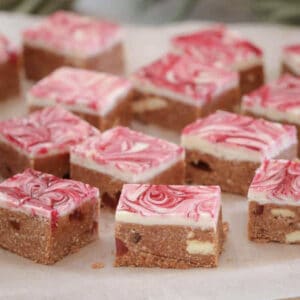 Chocolate + honeycomb = the perfect slice recipe!
All you need is 5 basic ingredients and 10 minutes prep time... that's it!
"This is the hubby's favourite bar, one day, when he's been behaving well, I will make this for his cute self! xx" - Emily
Chocolate Crunchie Slice Recipe
Everyone's favourite no-bake Chocolate Crunchie Slice takes just 10 minutes to make and tastes AMAZING! Chunks of crunchy honeycomb in a biscuit base, then topped with a layer of creamy milk chocolate.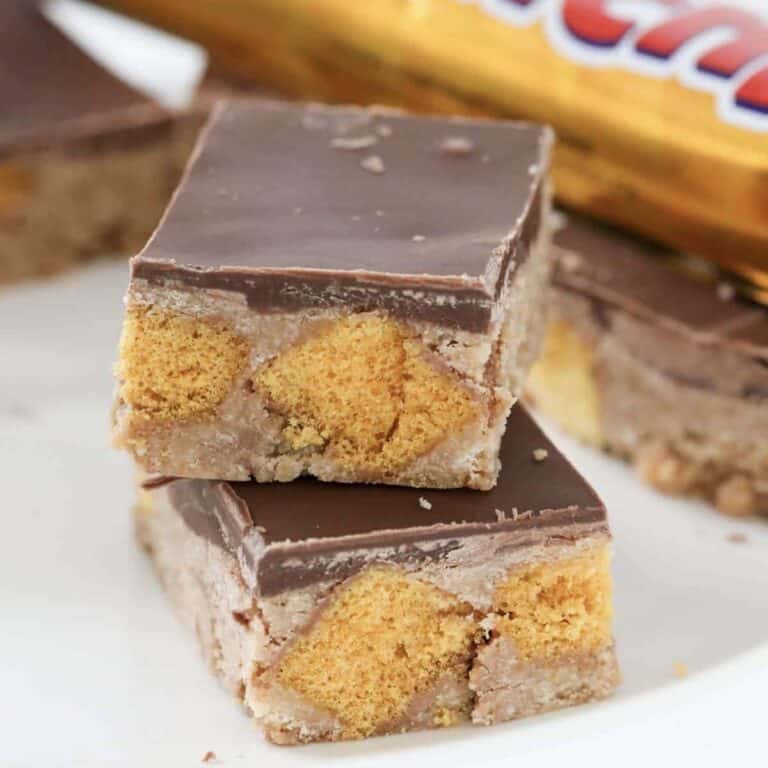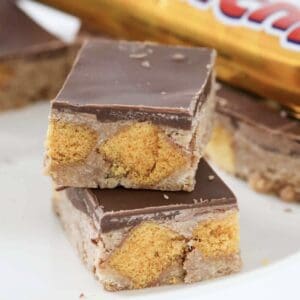 If you love licorice then this is the slice for you!
And even if you don't like licorice (like me!) you'll still love this slice!
The sweet biscuit base and crunchy chocolate topping perfectly compliment the licorice allsorts in this slice.
Whether you're a licorice fan or not... I promise this will be a winner!
"Finally I have made this slice. And OMG its to die for. Even better than the malteser slice if thats possible. Im on a roll with the no-bake slices… thanx so much for this recipe, its just heavenly." - Dianne
Licorice Allsort Slice Recipe
So bright, so colourful, so delicious! This really is the ultimate Licorice Allsort Slice recipe... and it's completely no-bake!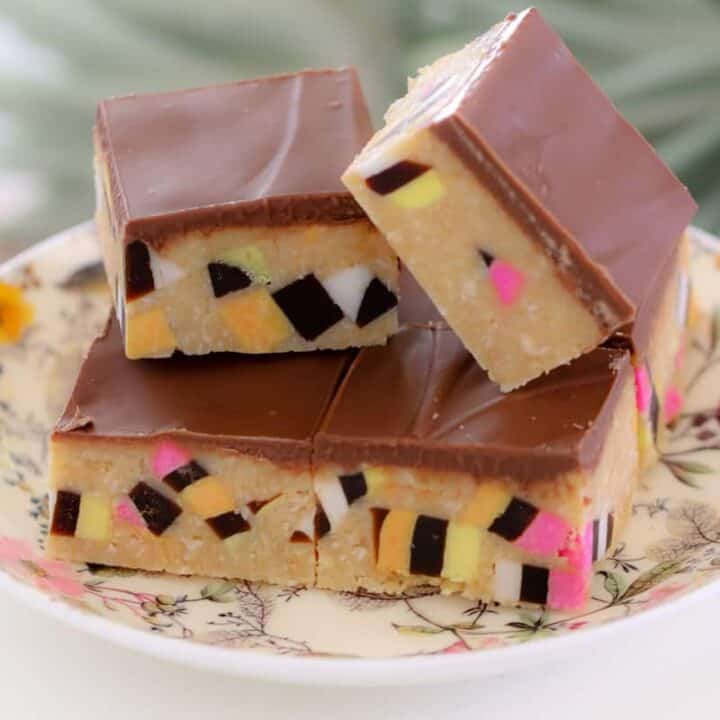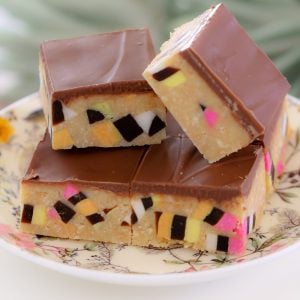 Tips For Freezing Slices & Bars
Slices can be frozen as a whole or cut into individual pieces.
If you are planning to place frozen slices into lunchboxes, it's best to freeze them in individual slices.
If you're baking slices for a fundraiser or an event when the whole slice will be used at once, it's best to freeze it as a whole and cut into pieces once defrosted.
To freeze an entire slice, first wrap in a layer of plastic wrap and then in a layer of foil. Place into an airtight container in the freezer - this 3 step process will keep your slices tasting amazing once defrosted.
To freeze individual slice pieces, place the pieces into an airtight container with sheets of baking paper between each layer and freeze.
Slices with a soft filling don't tend to freeze well (with the exception of cheesecake slice and caramel slice that can be served directly from frozen).
Freezer slices are at their very best within the first month but can be frozen for up to 3 months.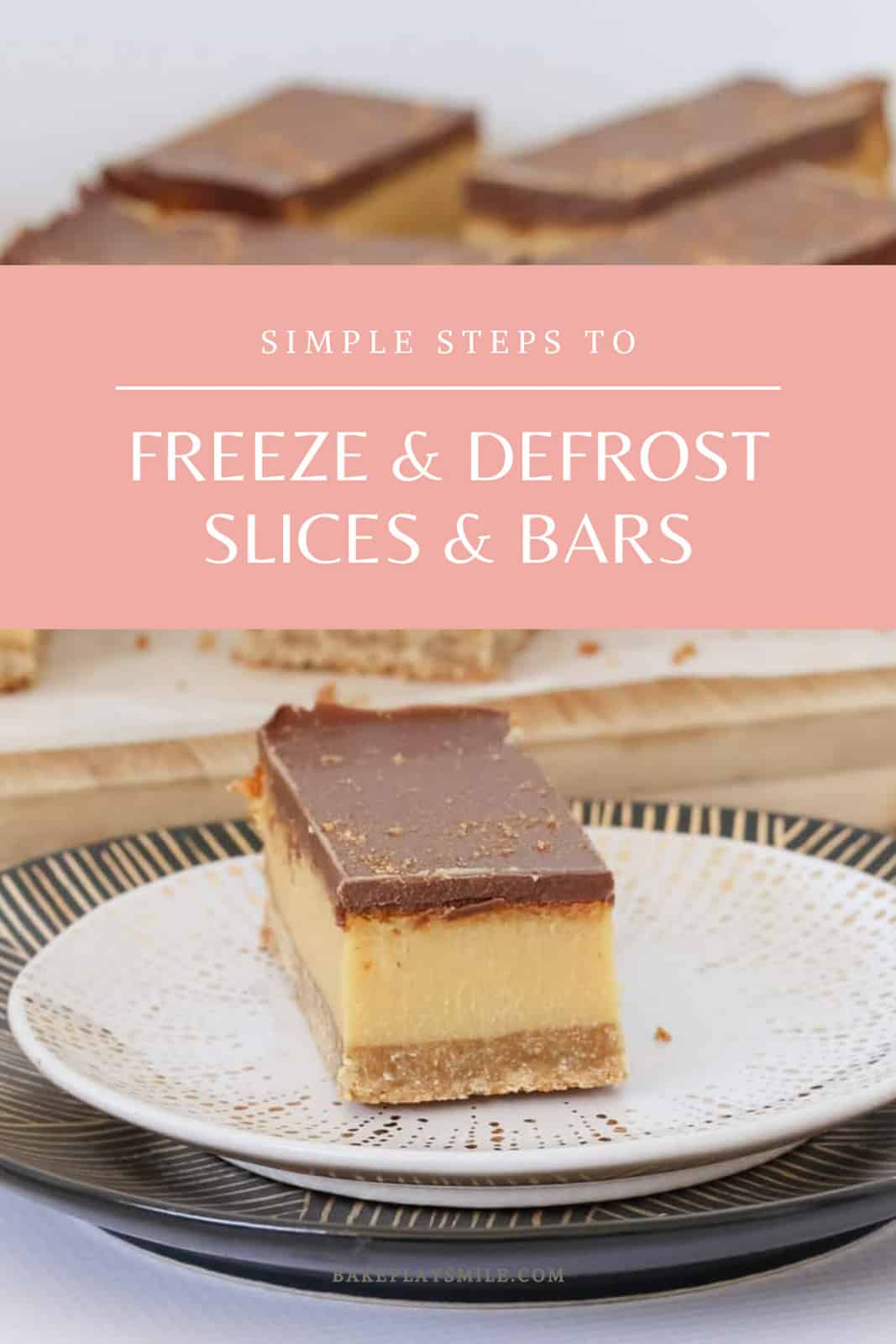 How To Defrost Slices & Bars
To maintain your slices best texture and taste, it's important to defrost them correctly.
First, remove the airtight container from the freezer and place into the fridge overnight (or on the bench for 3-4 hours if short on time).
Cut your slice into pieces (if it's been frozen as a whole slice).
Store according to the recipe instructions (either at room temperature or in the fridge).
Freezer Friendly Slices FAQ
Can you freeze caramel slice?
This is one of the most common questions I'm asked... and it's a bit of a tricky one! Yes you absolutely can freeze caramel slice, however, it is best served directly from the freezer. Once caramel slice defrosts, it changes in texture and can become quite soft and difficult to eat. The caramel will not completely set in the freezer, making it perfect for grabbing out of the freezer and eating immediately.
Can all slices be frozen?
No, some slices are not suitable for freezing. Generally slices that have a soft filling are not suitable for freezing (with the exception of caramel slice and cheesecake slice).
Can you freeze cheesecake slice?
Yes, you can freeze cheesecake slice! However, like caramel slice, it changes in texture once defrosted so is best served directly from the freezer as a frozen summer treat.
How do you defrost slices?
Remove the slice from the freezer and place into the fridge overnight or on the bench for 3-4 hours to defrost. The exceptions to this rule are caramel slice and cheesecake slice which are best served directly from the freezer.
How long can you freeze a slice for?
Frozen slices are best consumed within a month but can be frozen for up to 3 months.
Are all slices freezer friendly?
Not all slices and bars are suitable for freezing.
Generally firm slices will freeze better than slices with soft fillings (the exceptions to this are cheesecake slice and caramel slice, which can be eaten directly from frozen for a summer treat).
More Slices & Bar Recipes
The recipes above are just a teeny, tiny portion of my freezable slice recipes.
Click here to browse all of my slice recipes (please refer to the recipe notes for freezing instructions).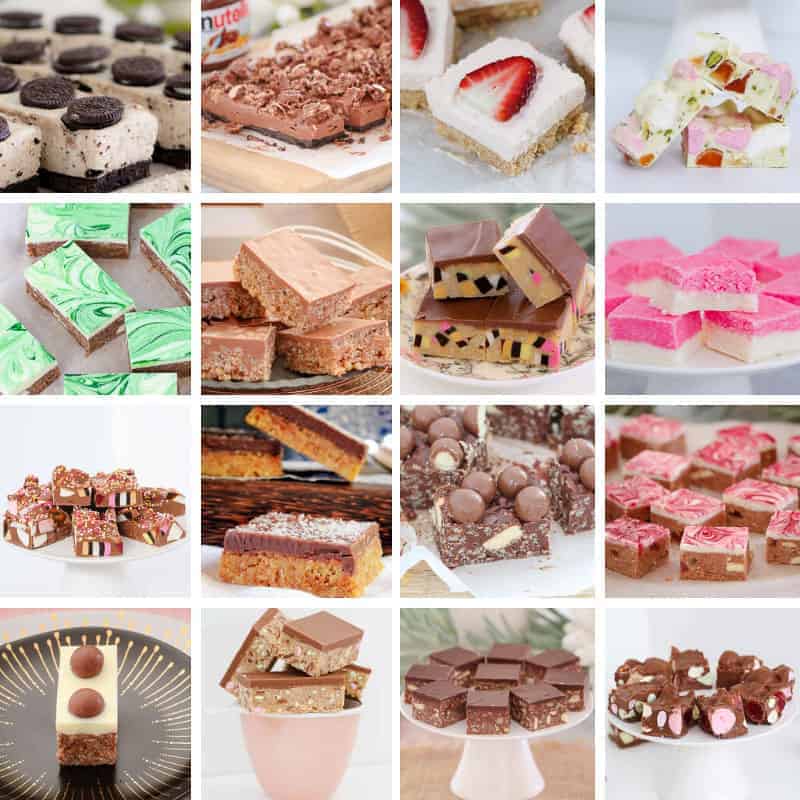 WANT EVEN MORE DELICIOUS RECIPES? Subscribe to my newsletter or follow along on Facebook or Instagram. And if you love baking, then please come and join my Facebook cooking club group or subscribe to my YouTube channel.