These are the very best lemon recipes! Sweet, tangy & totally delicious… there really is something to suit every lemon-lover out there!
I'm a HUGE fan of lemons! When I was little, I would happily cut a lemon in half and suck on it. Urgh!! What a strange, strange child I was. And while now there is no way I would ever suck on a lemon now, I still absolutely love anything lemon flavoured… especially when it's sweet and involves sugar. Yep, I'm a simple girl at heart.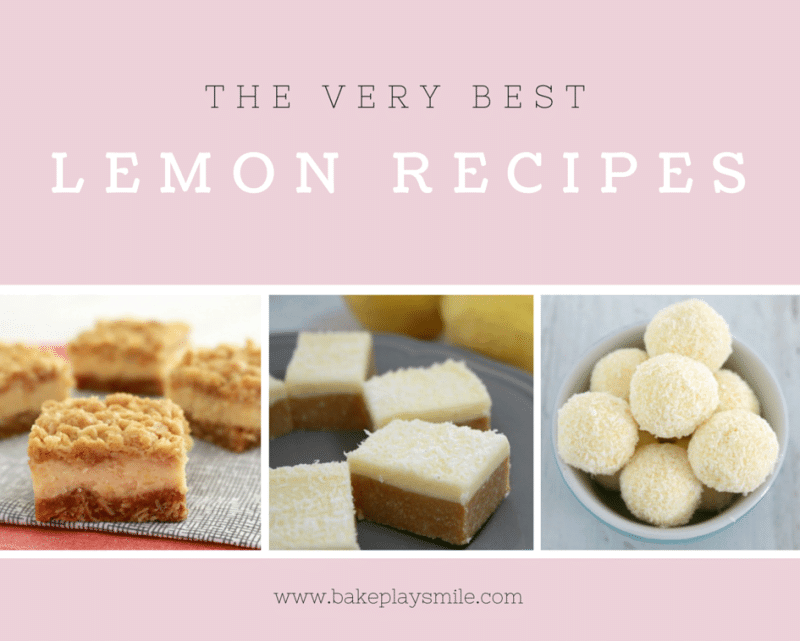 Dave and I were given a lemon tree as a wedding present. Seriously, what a great present! It's like the gift that just keeps on giving! And there's something very satisfying about picking lemons off your tree (although because ours is still a bit small, I do sometimes have to pinch/borrow some off a neighbours tree!). And so, given my love of lemons (and hopefully yours too!), I thought it was time to put together a post with my favourite lemon recipes. They're sweet… they're tangy… and they're megally delicious!
The Very Best Lemon Recipes
This is such a classic recipe! I couldn't even tell you how many times I've made Lemon & Coconut Slice (it's way too many!). This is my husbands favourite slice so I'm always in the good books when I make it (not that I'm ever really in the bad books!). The beautiful biscuit base combined with the creamy, tangy frosting is a match made in lemony heaven. If there was a lemony heaven, I'd so be there!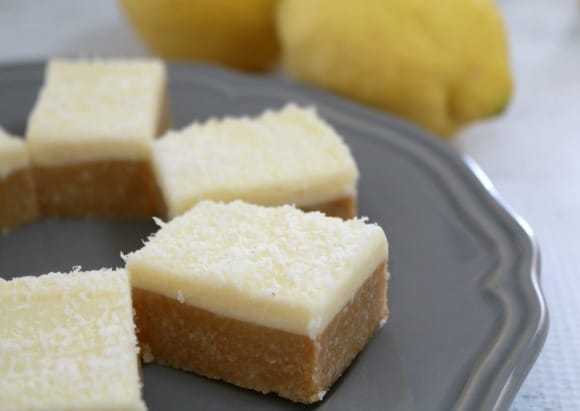 A classic homemade Lemon Meringue Pie recipe with three perfect layers of melt-in-your-mouth pie crust, a creamy lemon filling and a fluffy meringue topping.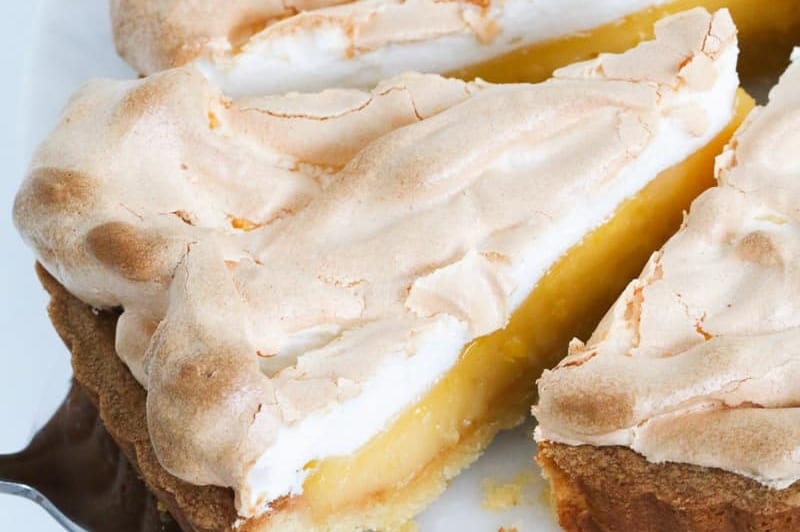 Fresh and zesty Lemon Cheesecakes that take just 15 minutes to make and are completely no-bake. The perfect individual dessert!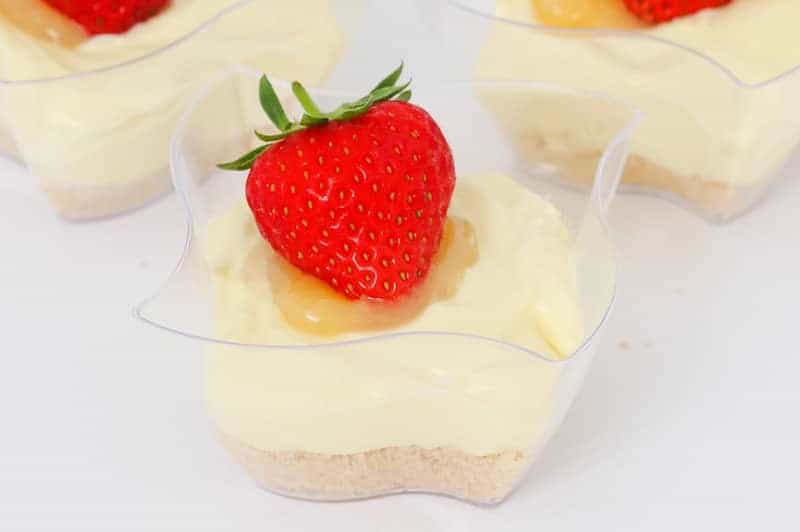 A simple one-bowl Lemon & Yoghurt Loaf with a deliciously tangy lemon glaze poured over the top. This is an all-time favourite school lunch box recipe… plus it's freezer-friendly too!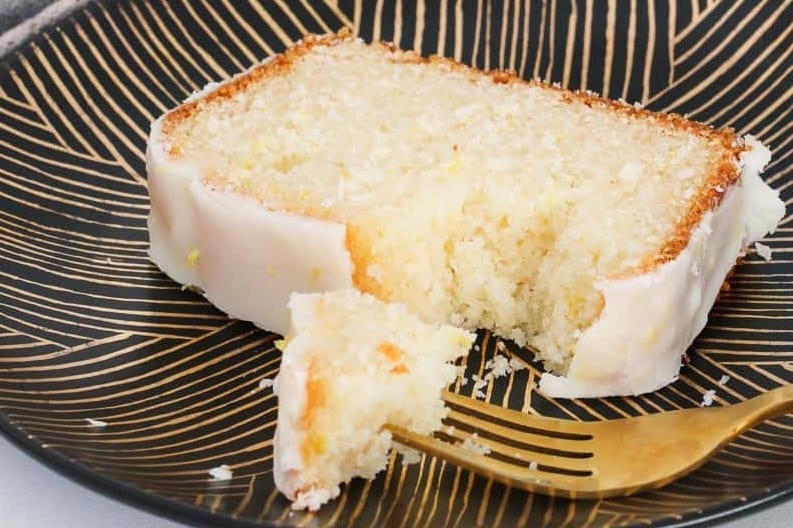 Oh my golly gosh! I absolutely adore these Creamy Lemon Crumble Bars. The middle layer is just the most insanely delicious thing ever. It's like a cross between a lemon curd and a cheesecake. Holy moly. You must, must try these!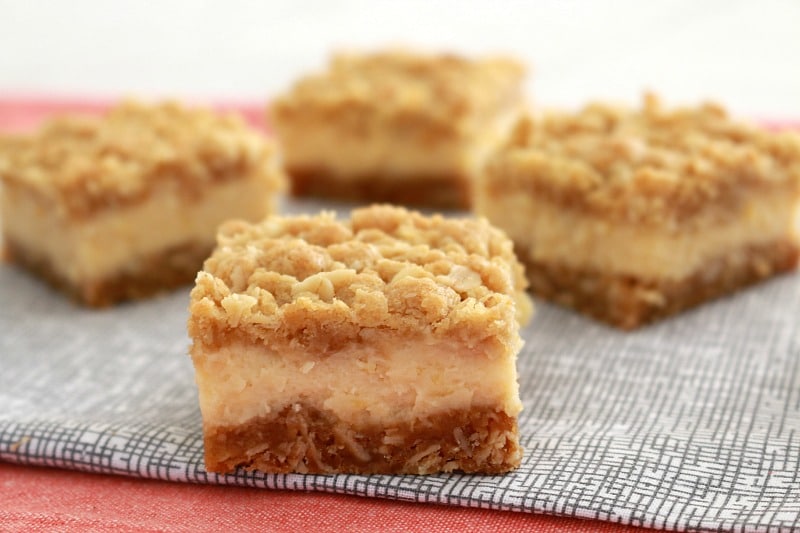 I love strawberries at any time of the year, but when they're in season and so super cheap, it's definitely the right time to make this loaf. The strawberries keep the loaf moist for days and the tangy lemon glaze adds a perfectly yummy touch! And because this is called a 'loaf', it's totally acceptable to eat for breakfast. Right?…. Right??? Hello?? Anyone??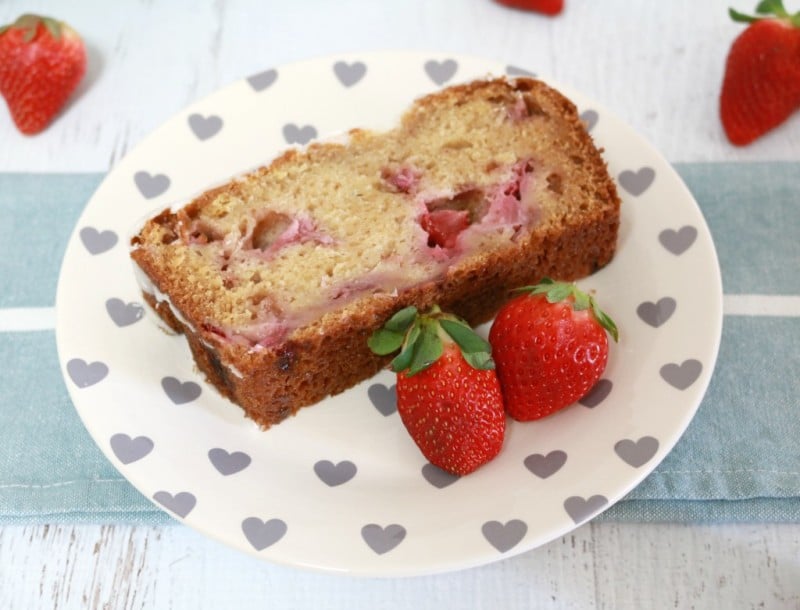 Simple Lemon Cupcakes with Raspberry Frosting
These are my go-to cupcakes. They are so easy and taste amazing. Light and fluffy with just the right amount of lemon. Plus the frosting is an absolute cinch to make – simply add raspberry jam to a classic buttercream for a gorgeous flavour combination.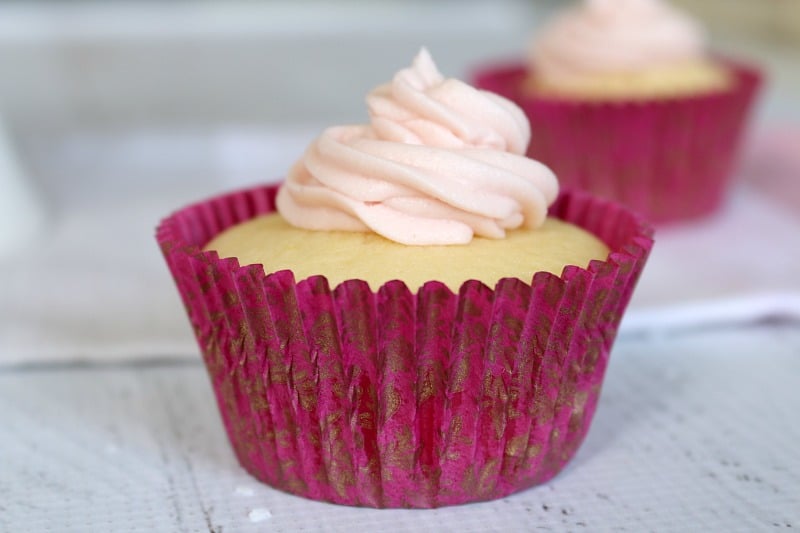 Lemon & White Chocolate Truffles
This one is for all of you chocoholics out there (and if you're a regular reader of this blog, there's a fair chance that's you!). These Lemon & White Chocolate Truffles make the most delicious little gifts (if you can bear to part with them). They're also super easy to make and the combination of lemon, white chocolate and coconut is just the best thing ever!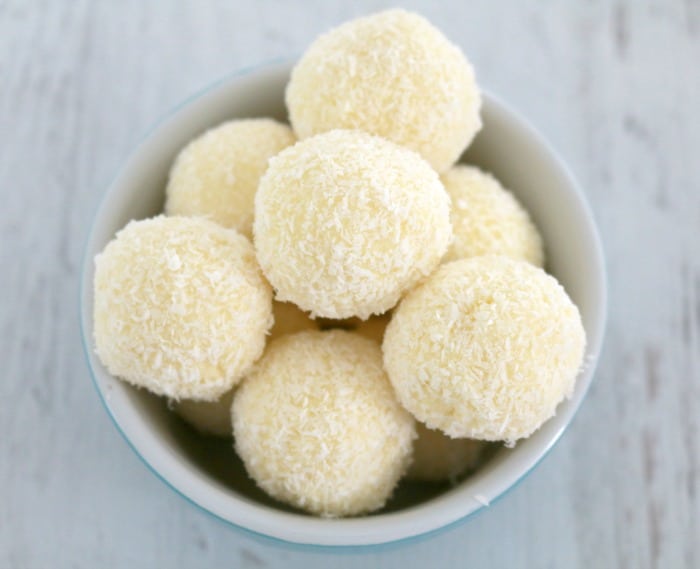 Old Fashioned Lemon Delicious Pudding
I grew up eating this Lemon Delicious Pudding! Mum used to bake it as one whole pudding, but I really love splitting the mixture into individual ramekins. Either way, this is absolutely amazing on it's own, or with a cheeky scoop of ice-cream.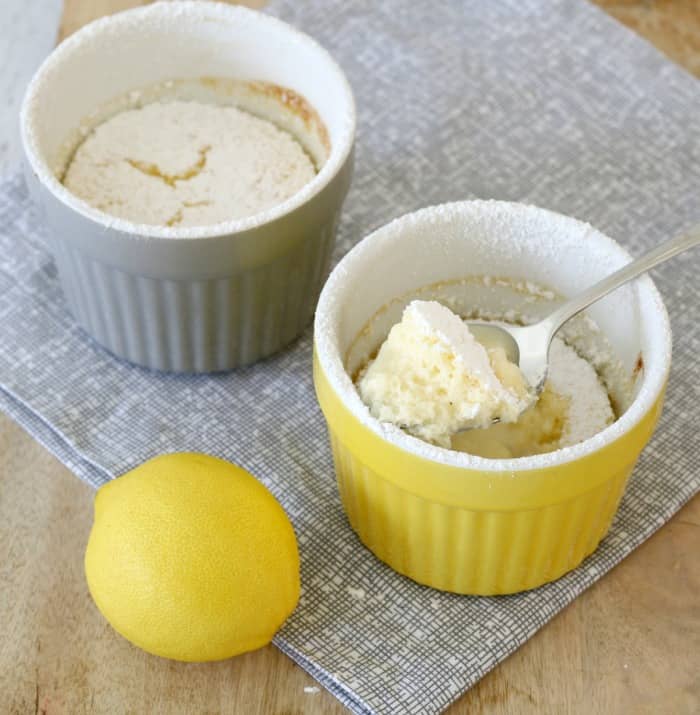 Gluten-Free Lemon, Ricotta & Almond Cake
This one is for all of the gluten-free people out there (as well as anyone who loves a really, really delicious cake!!). It's so moist and the lemon perfectly complements the ricotta and almond. Talk about yum!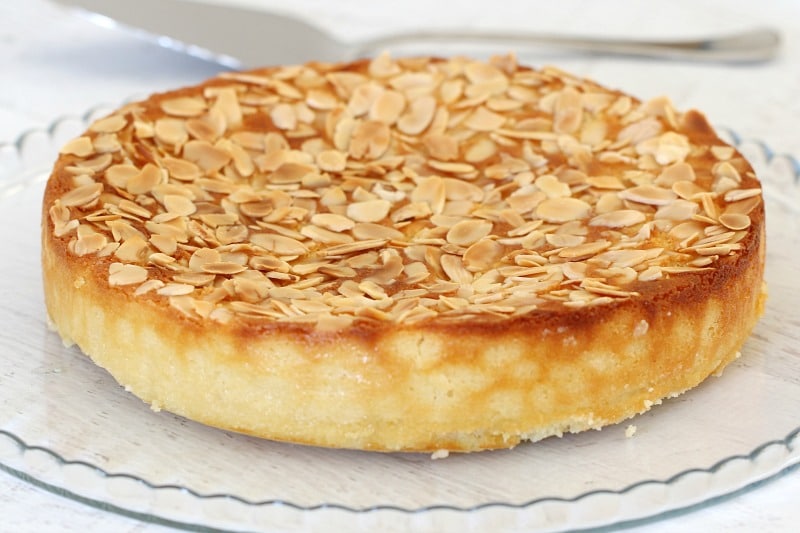 If you're doing a best lemon recipes collection, it MUST include lemon tart! Flaky shortcrust pastry with the most deliciously creamy lemon filling… if you do one thing this week, make this!!!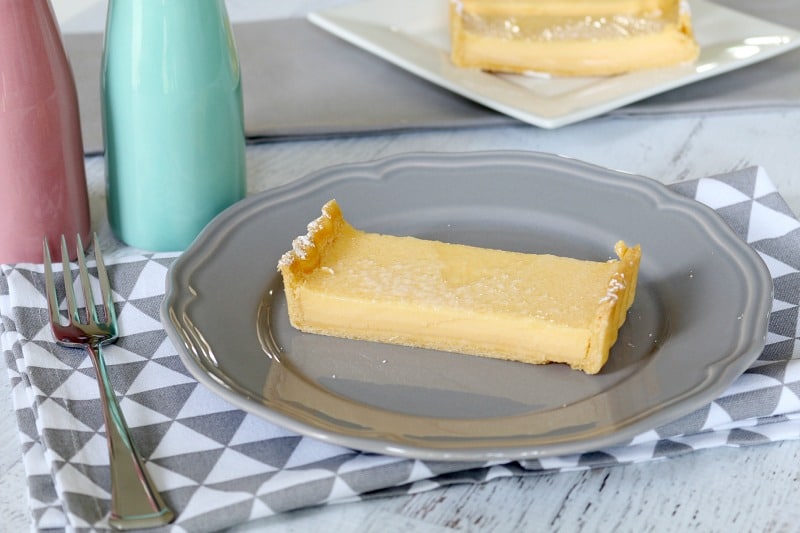 Still need some more lemony awesomeness in your life? These recipes are some of my faves too…
Lemon & White Chocolate Chip Cookies
Lemon & Blueberry Layer Cake
Lemon & Poppyseed Syrup Cake
Lemon, Coconut & White Chocolate Blondies
Lemon Teacake with Syrup
Are you a lemon-lover too? What are your favourite lemony treats!?