These Cadbury Creme Egg Brownies are perfect for Easter! These really are a chocoholics dream! Quick, easy and oh so delicious!!
For something a little different, I'm taking a step back from the blog today and the gorgeous Sarah from Love Swah is taking over! If you aren't familiar with Sarah's deliciously sweet recipes, you have GOT to check her out!! Her beautiful creations always get me drooling and I have to say that her sweet tooth is a very, very good match for my own. This girl loves her desserts… which of course, makes me adore her even more! I know you're just going to love the recipe that Sarah has created especially for Bake Play Smile.
Hi guys! Thanks to the lovely Lucy for having me guest post on her blog today. I come bearing delicious treats, in the form of rich and decadent chocolate brownies studded with an Easter essential – Cadbury Creme Eggs.
As a dessert blogger, Easter is a serious holiday for me. The second we hit March my brain is whirring with new and delicious holiday-themed concoctions I can whip up. I've been wanting to bake with Cadbury Creme Eggs for a while now, and I thought putting an Easter spin on my standard brownie recipe would be the perfect solution!
Something magical happens when you bake Creme Eggs, the inside turns melty and gooey, whilst the outside of the egg caramelises into a crunchy treat. I've used the large Creme Eggs in my recipe, but you could definitely use the mini ones instead. Or you could chop the mini eggs up and mix them through the batter and top the brownies with the big ones…. ok now I am getting carried away.
 These eggs are known to be borderline sickly-sweet, so I reduced the amount of sugar in my recipe slightly to counteract the addition of these delicious eggs. And the verdict? Well I demolished 2 giant brownie squares just whilst shooting these photos, which I think is testament to the success of these brownies. The contrast of the crunchy caramel and oozy creme eggs filling pairs perfectly with the rich and fudgy dark chocolate brownies. I am definitely adding this recipe to my Easter repertoire!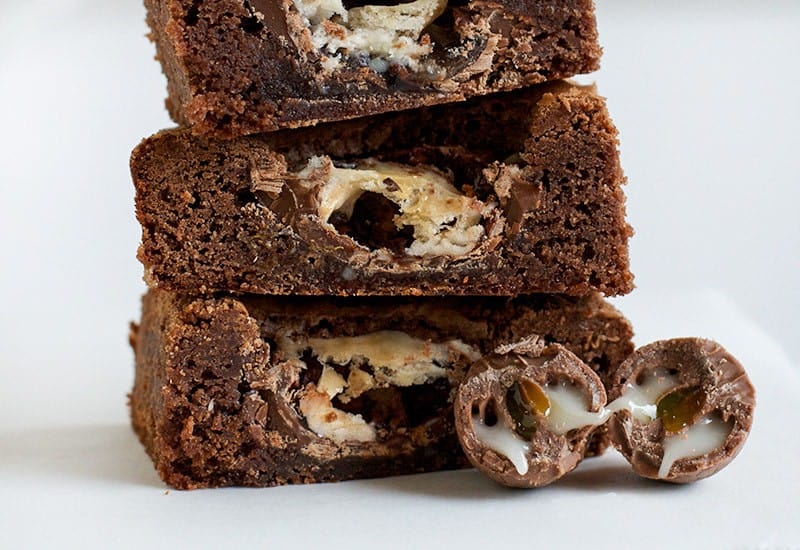 I'm off to demolish another brownie, have a fantastic Easter everyone and thank you Lucy for having me on the blog today!
Love Swah xxx
Don't forget to pop over to Sarah's blog and check out all of her amazing recipes!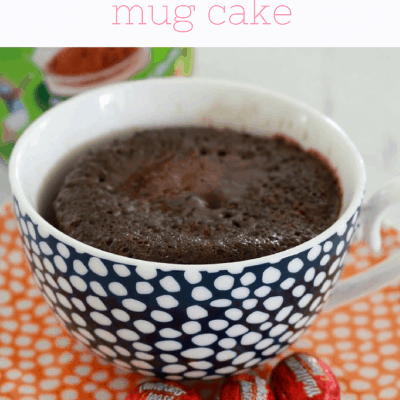 Ingredients
190

g

soft butter

190

g

dark chocolate

3

eggs

1

tsp

vanilla extract

1

cup

caster sugar

3/4

cup

plain flour

1/2

tsp

salt

4-6

large Cadbury Creme Eggs
Instructions
Preheat oven to 180°C. Line 20 cm pan with baking paper.

Melt the butter and chocolate together in the microwave in short bursts on medium.

In a bowl beat the eggs with the sugar and vanilla.

Sift the flour into another bowl and add the salt.

Let the chocolate mixture cool a bit before beating in the egg and sugar mixture.

Slice the Cadbury Creme Eggs in half lengthways (I found a serrated knife was the best tool for this job) and arrange them on the top of your brownies. Only slightly press them into the brownie batter as they will sink whilst baking

Pour into lined tin and bake for 30 minutes.

When it's ready the top should be dried to a pale brown but the middle still dark and slightly gooey.

Once the brownies are cooled, slice into 9 or 12 squares