A collection of the most popular Thermomix cookies recipes.... from choc chip cookies to ANZACS, gingerbread to shortbread, jam drops to cornflake cookies and more! There's so many yummy recipes to try!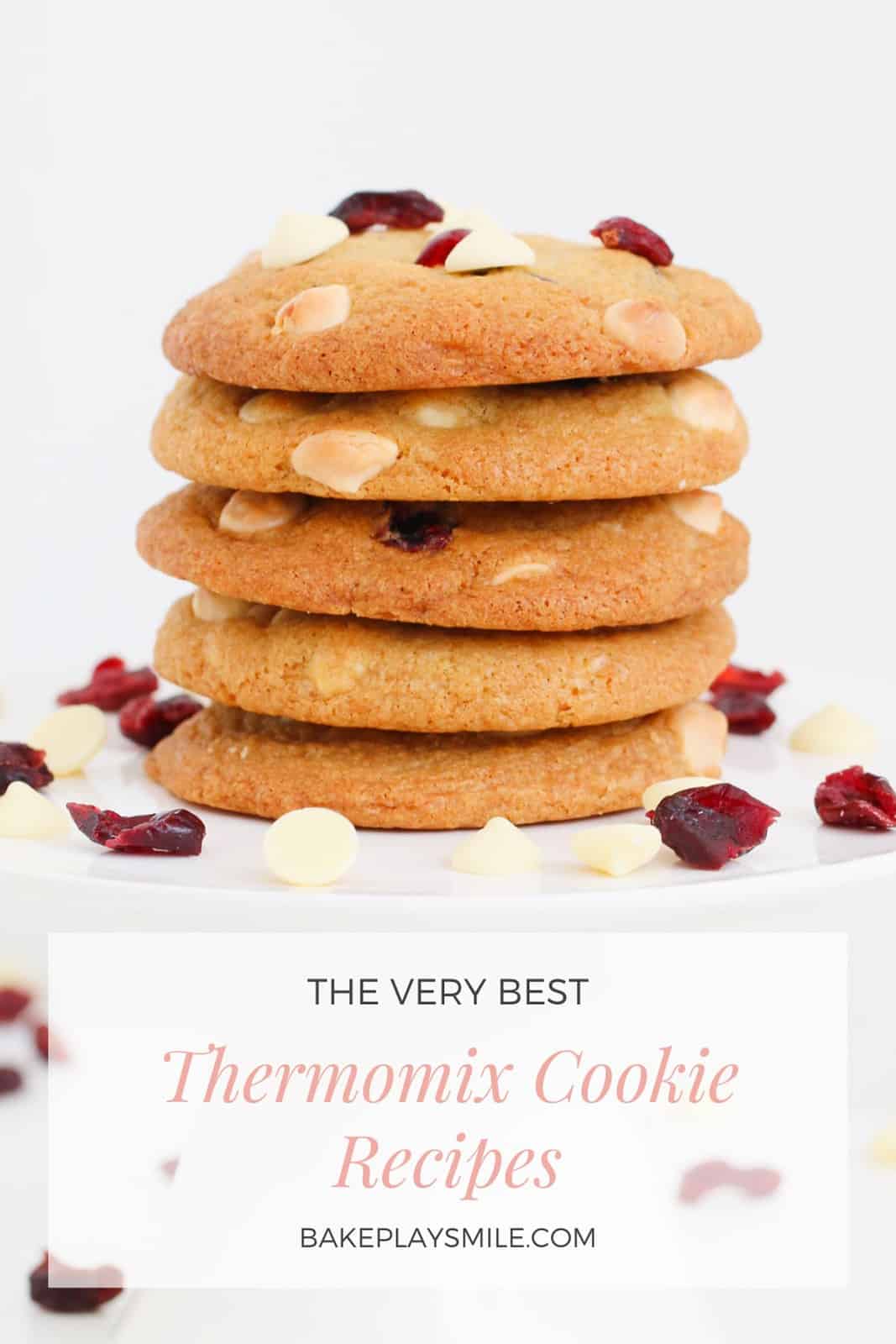 Thermomix Cookies
Making cookies and biscuits in your Thermomix couldn't be easier! All of the recipes below can be made in a TM31, TM5 or TM6 (if you don't own a Thermomix... don't worry! All of the recipes have conventional methods as well).
What is a Thermomix?
If you're new to the world of Thermomix, your mind will be absolutely blown away by this incredible machine!
A Thermomix is a kitchen appliance that can chop, beat, blend, whip, weigh, mill, knead, mince, slow cook, ferment, sous vide, cook, steam and so much more. It can essentially do the job of 20 kitchen appliances in 1.
You can find out more about the TM6 (the latest model) in my (very honest and unbiased) review here.
Most Popular Thermomix Cookie & Biscuit Recipes
Fill up the cookie jar with ALL of the delicious cookies! Here's my most popular, most loved and most requested Thermomix cookie recipes...
To access the recipes, simply click on any of the links below and you'll be taken directly to the recipe.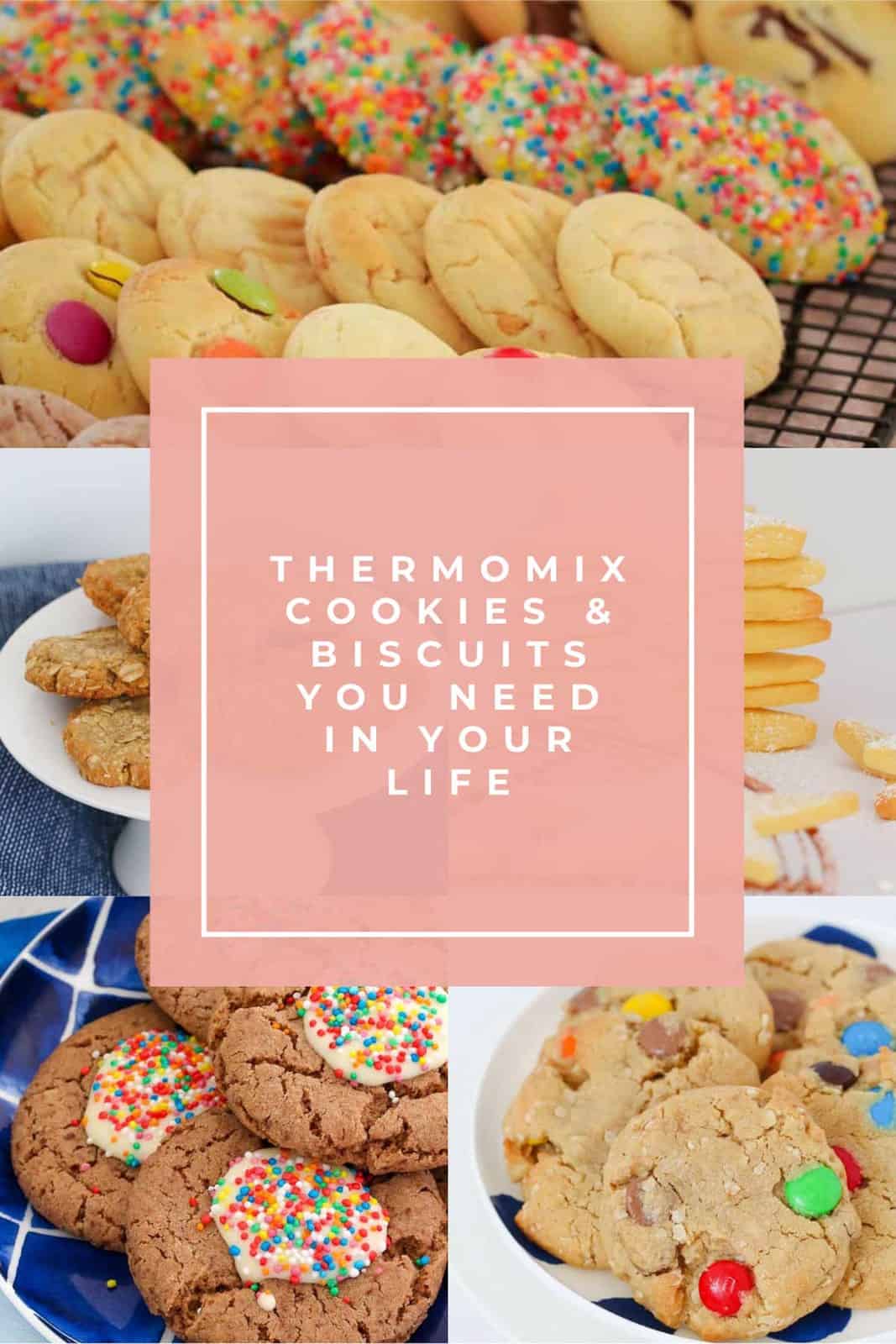 These cookies are EVERYTHING!! Honestly, you really should make a double batch because you're going to fall head over heels in love!!!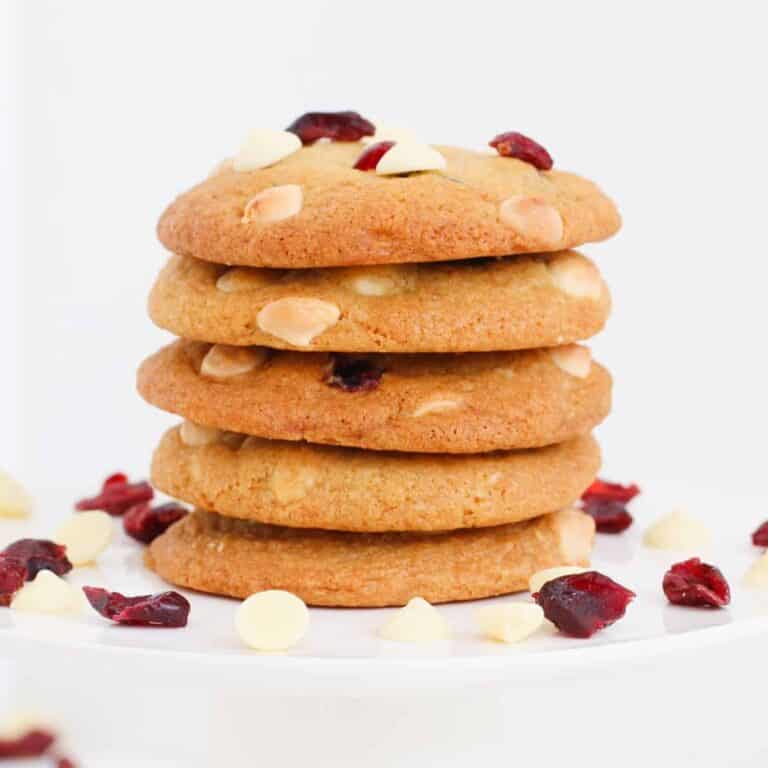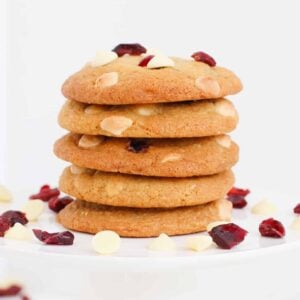 This is such a classic recipe!! It's important to chill the dough before baking so that they hold their shape... and remember not to put in too much jam filling (unless you'd like a jam explosion!).
Jam Drops Recipe
Our old fashioned jam drops are the most delicious melt-in-your mouth thumbprint cookies filled with sweet jam! Made from just 6 ingredients with less than 10 minutes preparation time!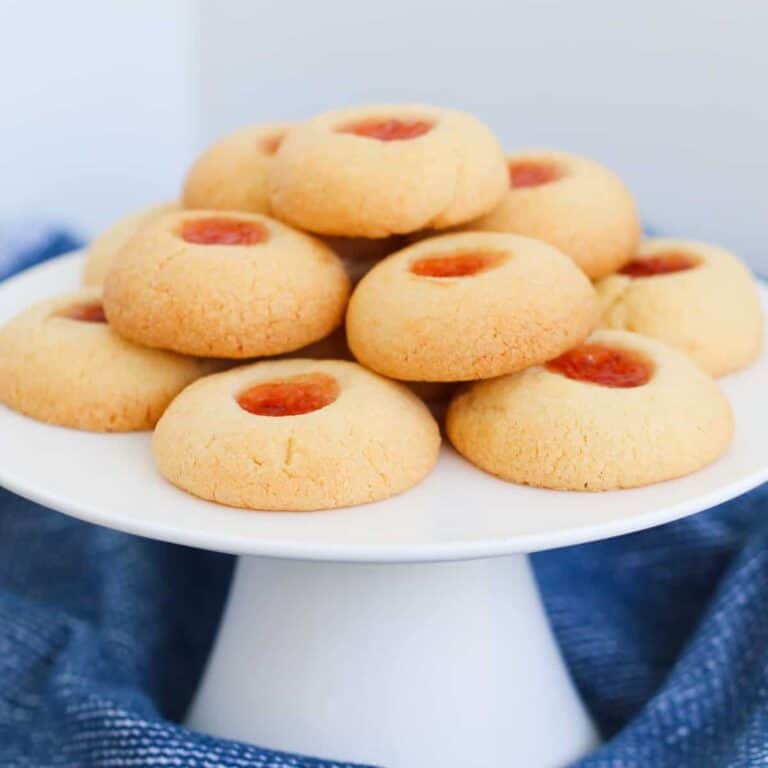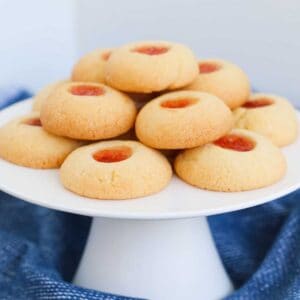 My original choc chip cookie recipe... sometimes the simplest things really are the best! This is my go-to recipe on the weekend when I want to fill up the biscuit tin for the week ahead.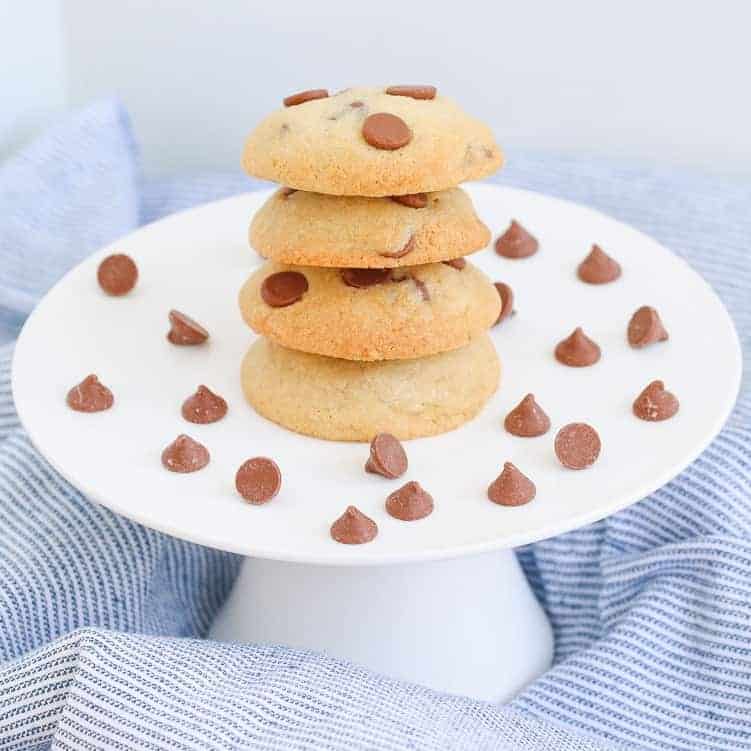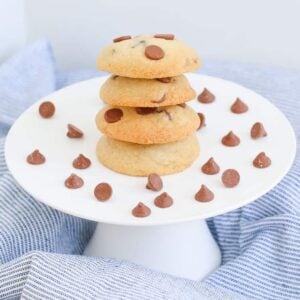 Quick, easy and absolutely delicious. These ANZACS tick all the boxes and is by far one of my most popular recipes.
ANZAC Biscuits Recipe
Crunchy and caramelised on the edges and deliciously chewy in the middle, these easy ANZAC biscuits everyone's favourite Aussie treat!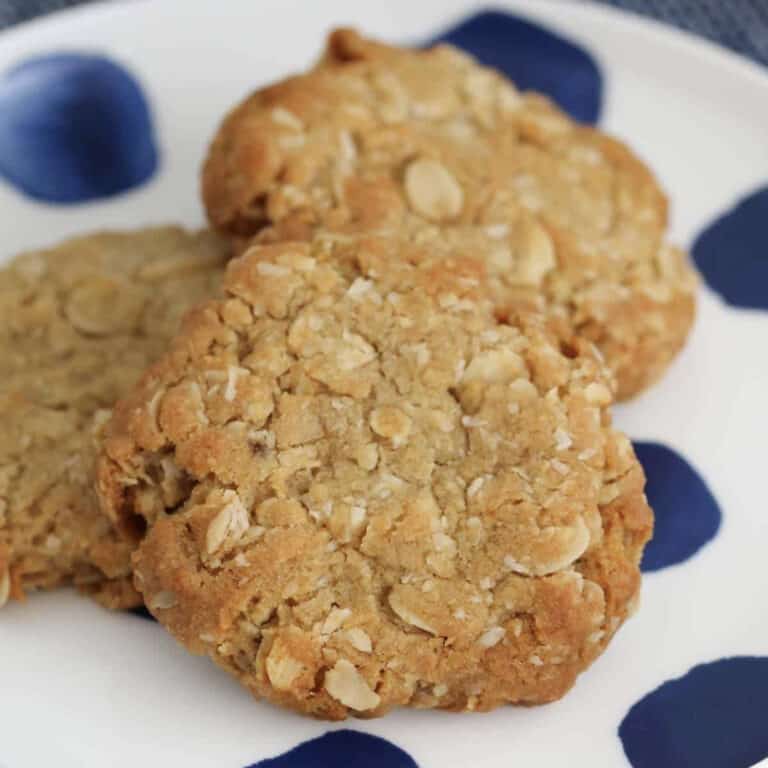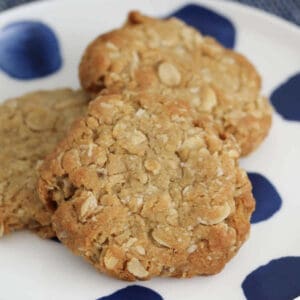 You guys..... these cookies are AMAZING! They are by far one of my top 3 favourite cookies (and they're made even more delicious with the addition of M&Ms AND chocolate chips!)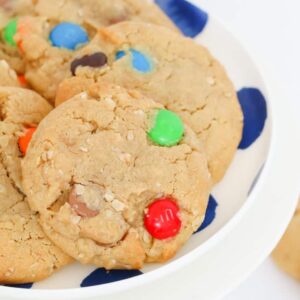 These classic cornflake cookies have had a brand new makeover with the addition of sultanas and chocolate chips! You can always go old school and leave them out... but who doesn't love extra yummy add-ins!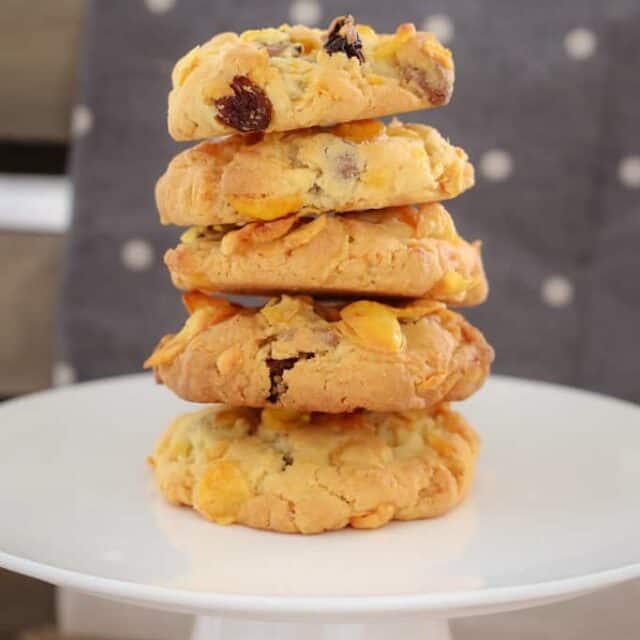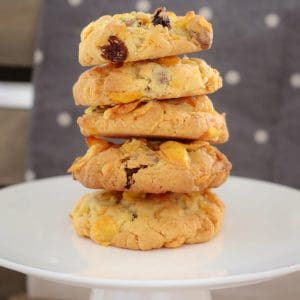 This shortbread recipe is WAY to good to only make at Christmas! Whip up batches all year round for the most melt-in-your-mouth biscuits. Plus, all you need is 3 basic ingredients...
3 Ingredient Shortbread Recipe Recipe
The famous 3 ingredient shortbread recipe is the easiest melt-in-your-mouth shortbread you'll ever make... all you need is butter, plain flour and icing sugar!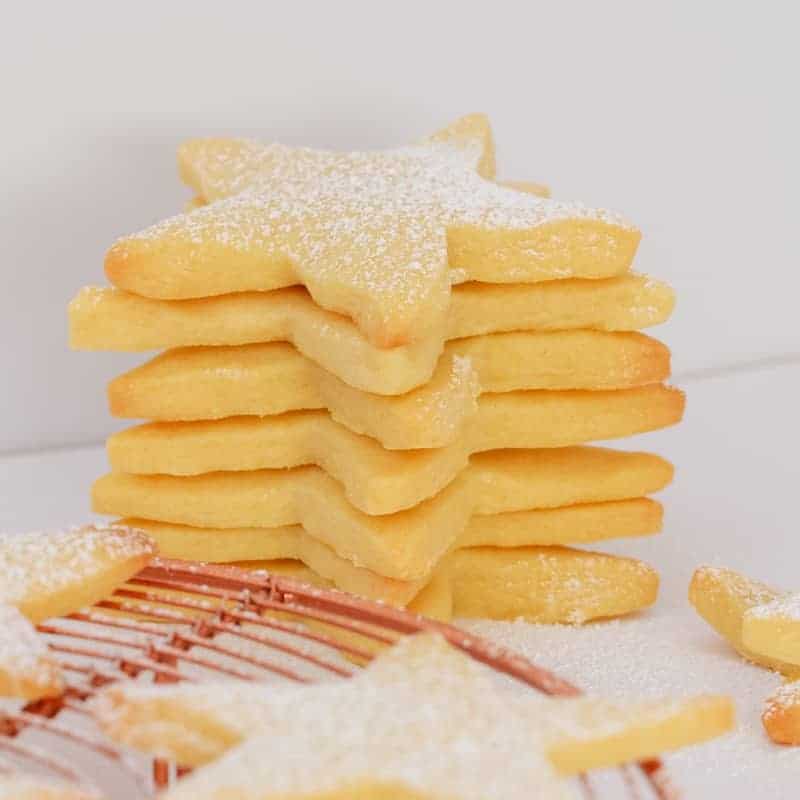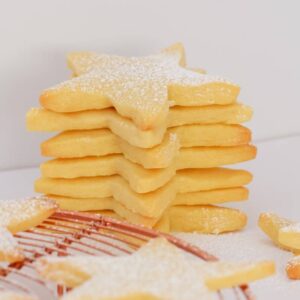 Gingerbread men or trees... which is your favourite? This super simple (and totally foolproof) recipe is such a great one to make with the kids - especially at Christmas time.
The easiest gingerbread recipe ever... perfect for making gingerbread men and Christmas trees! Decorate with the kids for a fun Christmas activity!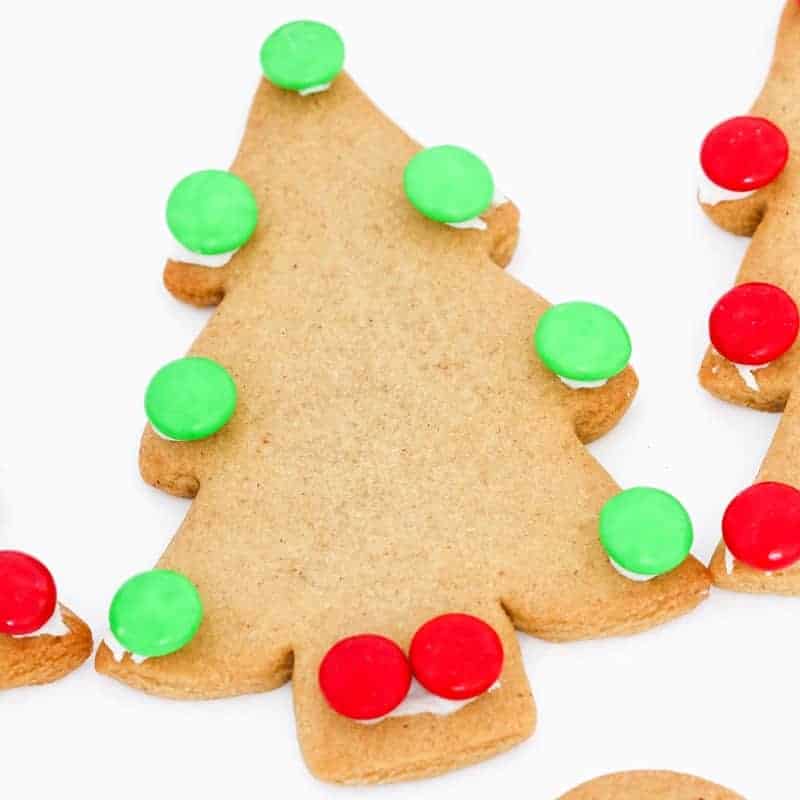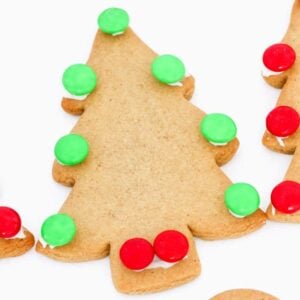 These biscuits are an all-time reader favourite so there's no way they couldn't make this list! They're quick and easy to make and the perfect lunchbox treat.
Milo Biscuits Recipe
These Milo Biscuits are an all-time Australian favourite! Made from just 5 basic ingredients, these quick and easy biscuits are sure to be a hit with the entire family.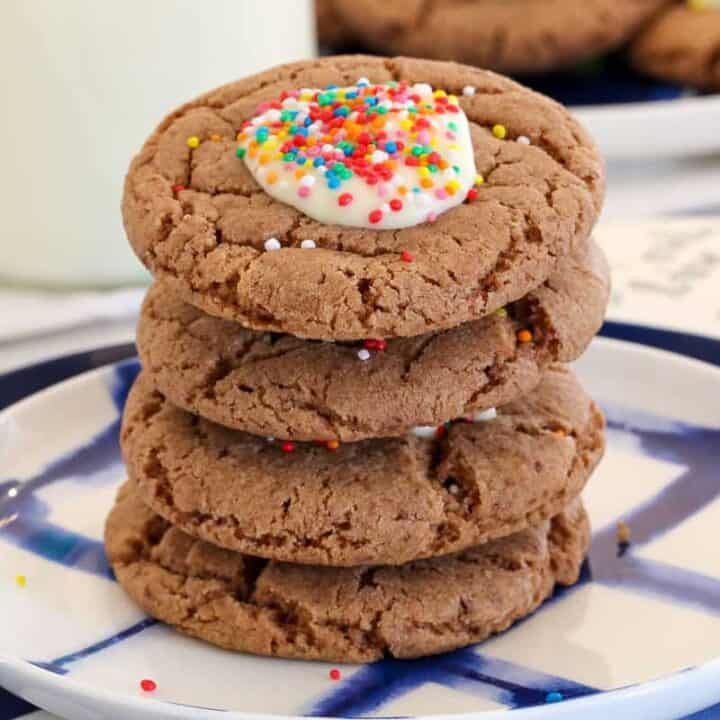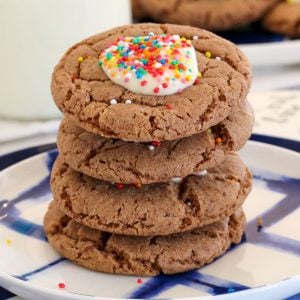 This recipe has been my most popular (and most requested) cookie recipe this year. Everyone LOVES that it makes such a huge batch (literally 100 cookies!), it's freezer-friendly and you can add in all your favourite fillings.
The Famous 100 Cookie Recipe Recipe
Introducing the famous 100 Cookie Recipe made with just 4 ingredients... butter, caster sugar, condensed milk and self-raising flour! This freezer-friendly cookie dough can be flavoured with any add-ins you like!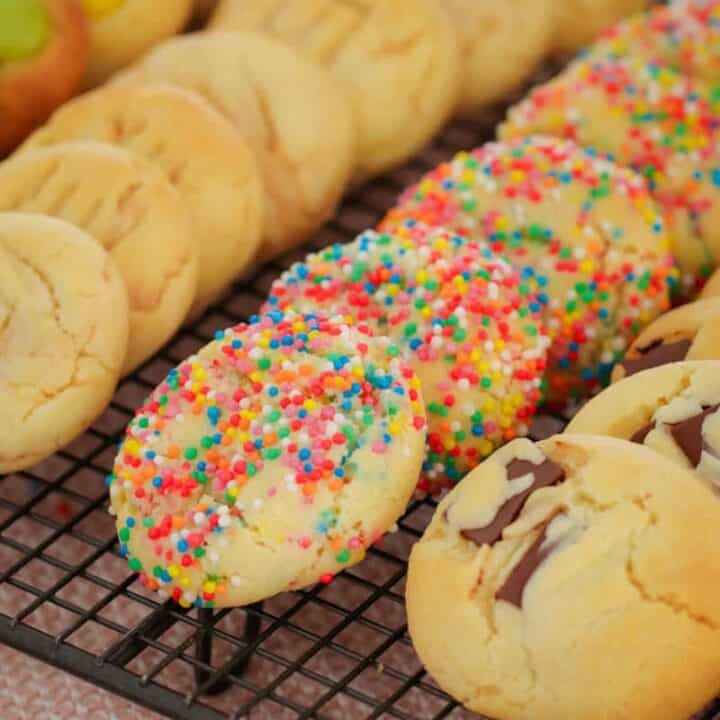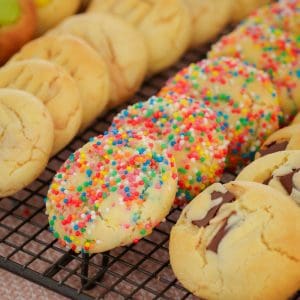 These are the ultimate old-fashioned biscuits! Sweet little melt-in-your-mouth biscuits filled with a sweet icing.
Yo-Yo Biscuits Recipe
Classic melt-in-your-mouth yo yo biscuits with a sweet creamy filling. These soft and crumbly custard cookies are inspired by the original CWA recipe.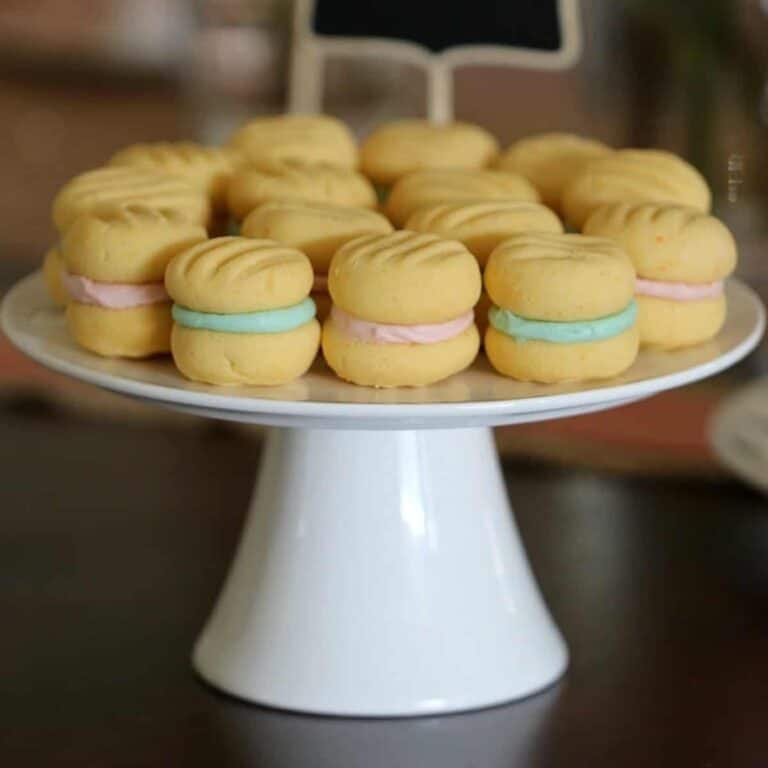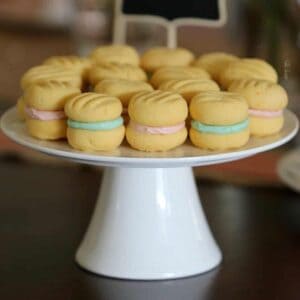 Tips For Making Cookies
Want perfect cookies and biscuits every single time? Follow my top cookie making tips:
Chill the dough before baking - this helps the cookies to keep their shape when baked and avoids over-spreading
Check your cookies - all ovens are different so don't take a recipes cooking time as gospel. Check your cookies at least 5 minutes before the end of the cooking time.
Use room temperature ingredients - unless a recipe states otherwise, ensure your chilled ingredients have been brought to room temperature before using (butter, eggs, cream cheese etc)
Weigh your ingredients - this is where the Thermomix weighing function comes in handy! When baking it's important to measure in grams (rather than cups and spoons) as it's so much more accurate.
Line baking trays with parchment paper - use sheets of baking paper on top of your baking trays to avoid sticking and over-spreading and to allow for easy transfer.
Click here for my ultimate list of cookie baking tips!
Thermomix Cookbooks
Over the past 10 years, I have owned a TM31, a TM5 and a TM6 and it's no secret that I LOVE my Thermomix!
I've published nine (yes NINE!) cookbooks with recipes designed specifically for your thermal cooker machine with my good friend Lauren.
Our cookbooks range from family dinners to lunch box snacks, chocolate recipes to Christmas, cocktails to desserts and more!
Browse our collection of Thermomix cookbooks here.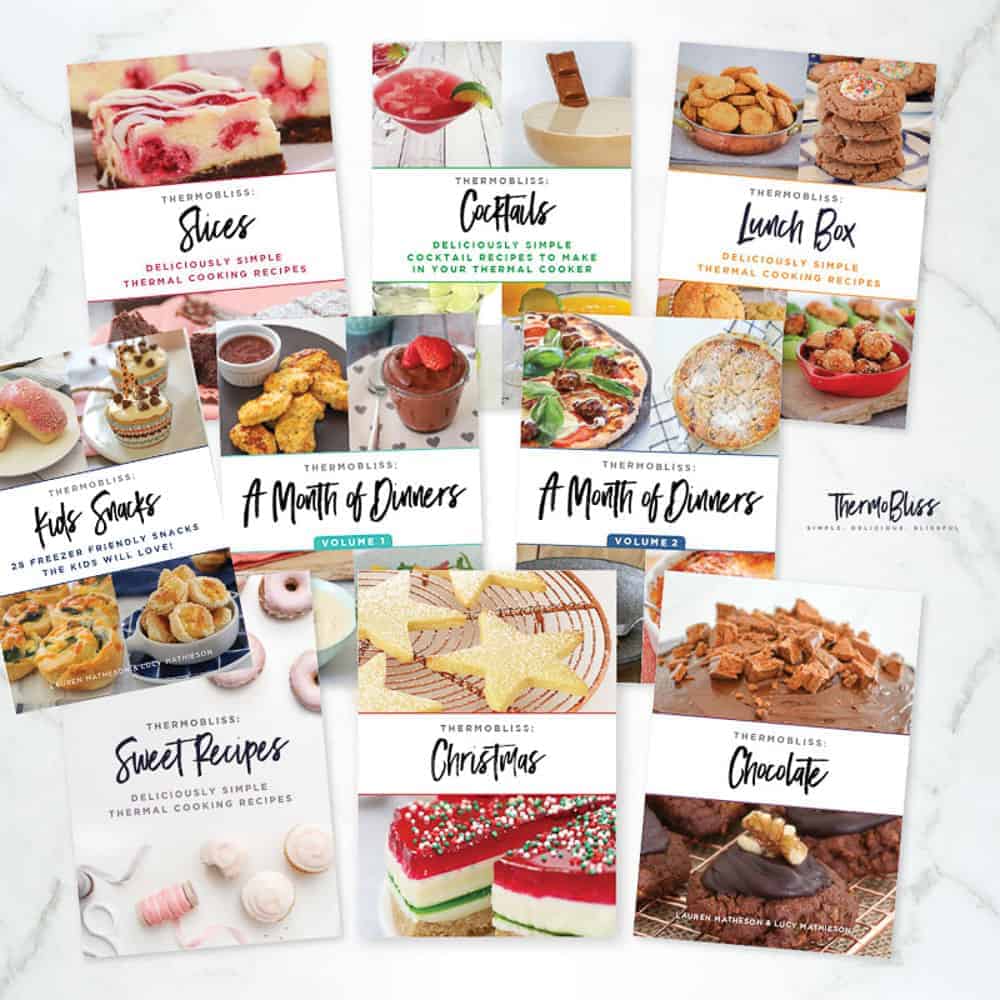 WANT EVEN MORE DELICIOUS RECIPES? Subscribe to my newsletter or follow along on Facebook or Instagram. And if you love baking, then please come and join my Facebook cooking club group or subscribe to my YouTube channel.