The ultimate collection of apple recipes... from muffins to cakes, desserts to kids recipes and more! The most delicious way to use up the apples in your fruit bowl.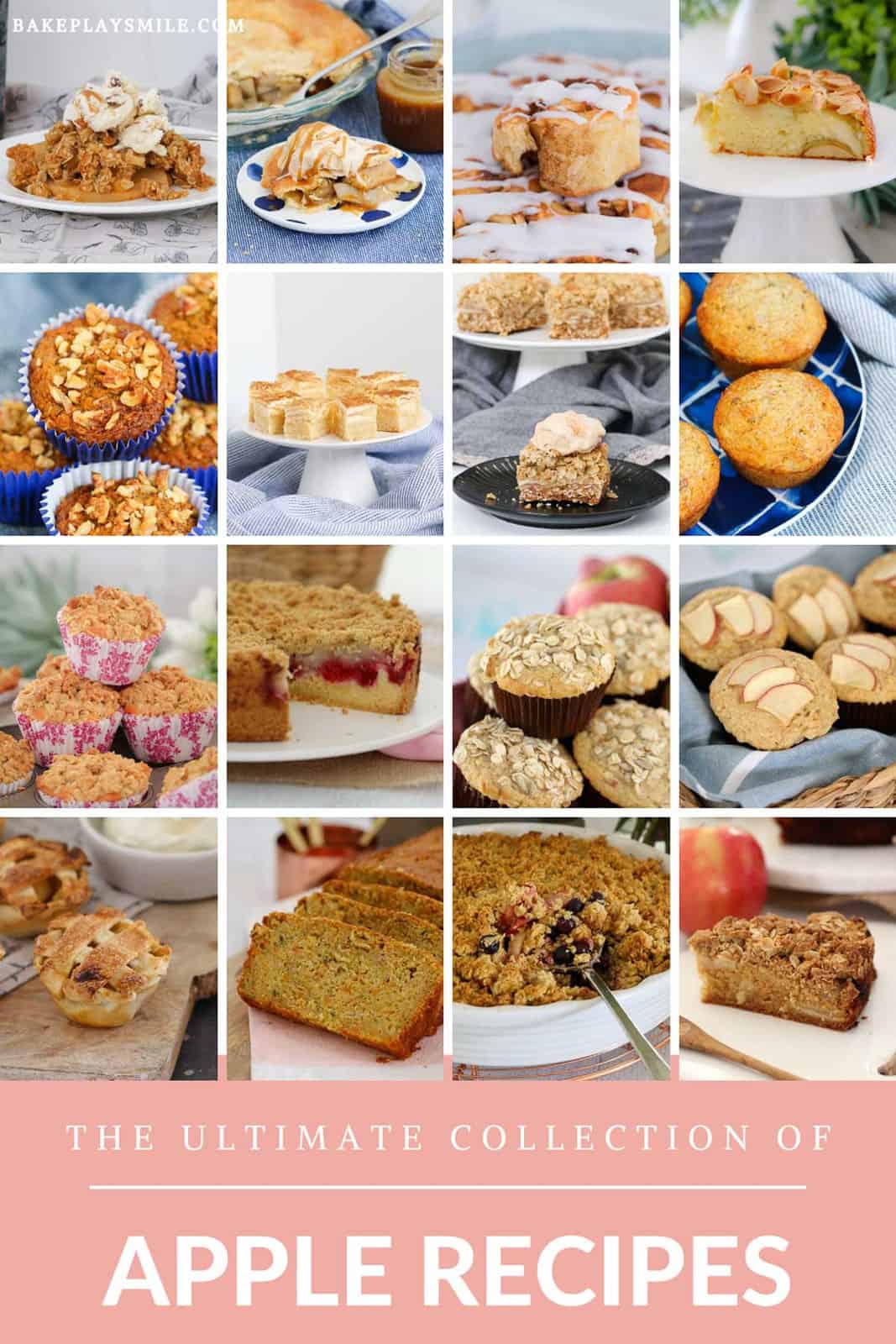 What Can I Cook With Apples?
Apples are one of the most versatile and delicious fruits to cook with... it also helps that they're budget-friendly and readily available. If you're anything like me, you're going to LOVE these quick and simple apple recipes that are perfect for using up any apples you have lying around!
So whether you're looking for a simple muffin recipe, a classic cake, a yummy dessert or a lunchbox filler for the kids, I've got the apple recipe for you!
Apple Muffin Recipes
A batch of muffins take just a few minutes to prepare and are the perfect snack for a lunchbox treat.
Half apple crumble and half dessert... these muffins are simply AMAZING! That crunchy top will leave you drooling....
Apple Crumble Muffins Recipe
Super easy Apple Crumble Muffins... a moist apple muffin topped with sweet and crunchy oat crumble! Make these truly EPIC muffins as your next lunch box treat!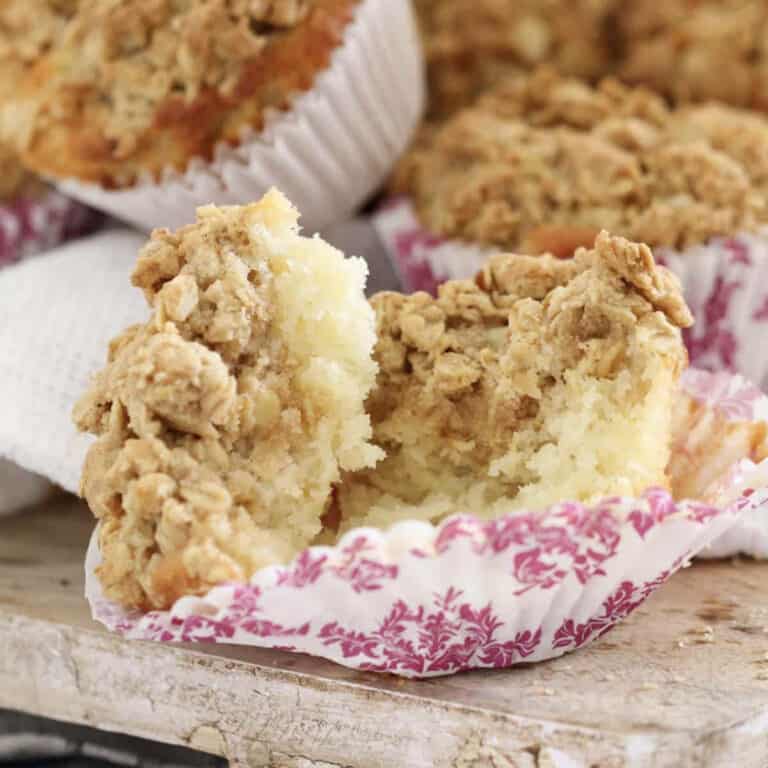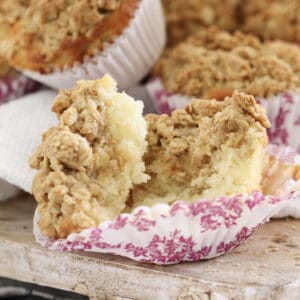 Simple apple muffins made with rolled oats make the perfect lunchbox snack or afternoon pick-me-up!
Oat & Apple Muffins Recipe
Made with fresh apples and rolled oats, these moist, 10-minute apple oat muffins are perfect for breakfast, lunch boxes or an afternoon treat.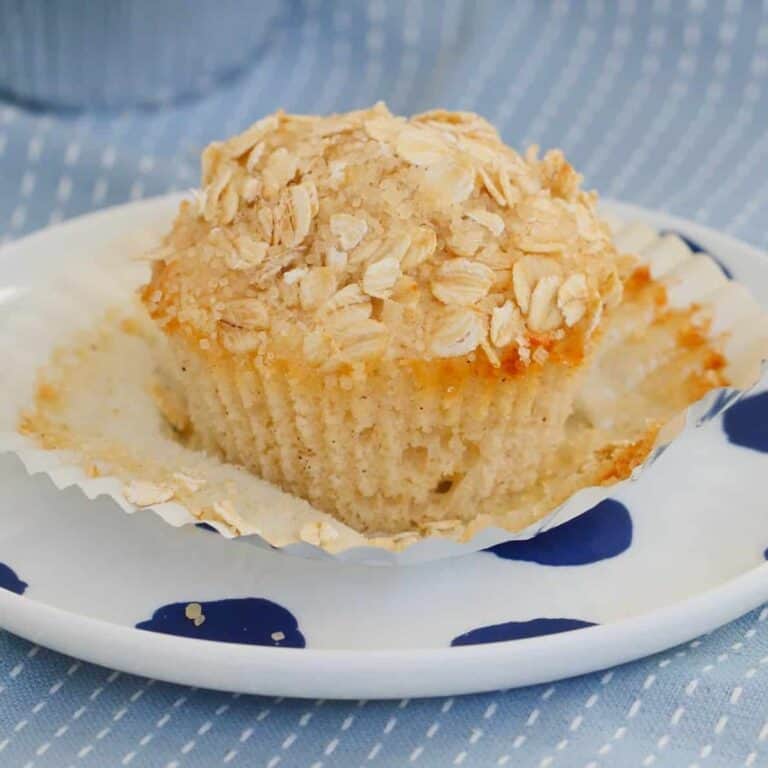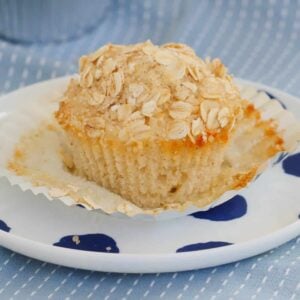 You can't beat that classic apple and cinnamon combo... it's quick, easy and always a winner.
Moist and super delicious... these easy Apple & Cinnamon Muffins are sure to be a winner with the whole family! Pop them into your little ones lunch boxes or simply enjoy one with an afternoon cuppa.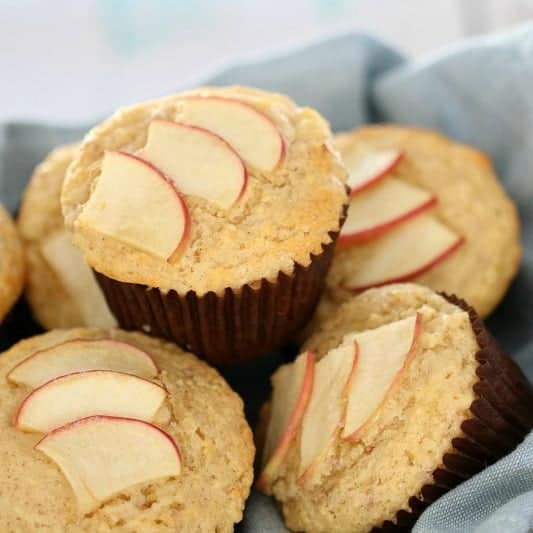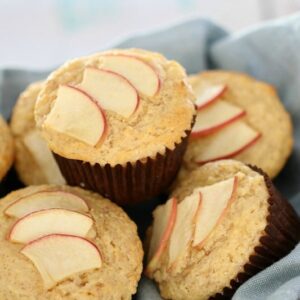 A healthy version of your favourite carrot cake made with apple, banana and more! Loved by kids and adults alike...
Carrot Cake Muffins Recipe
Healthy Carrot Cake Muffins made with carrots, apples, bananas and almond milk... they taste just like your favourite carrot cake recipe, but deliciously light and healthy!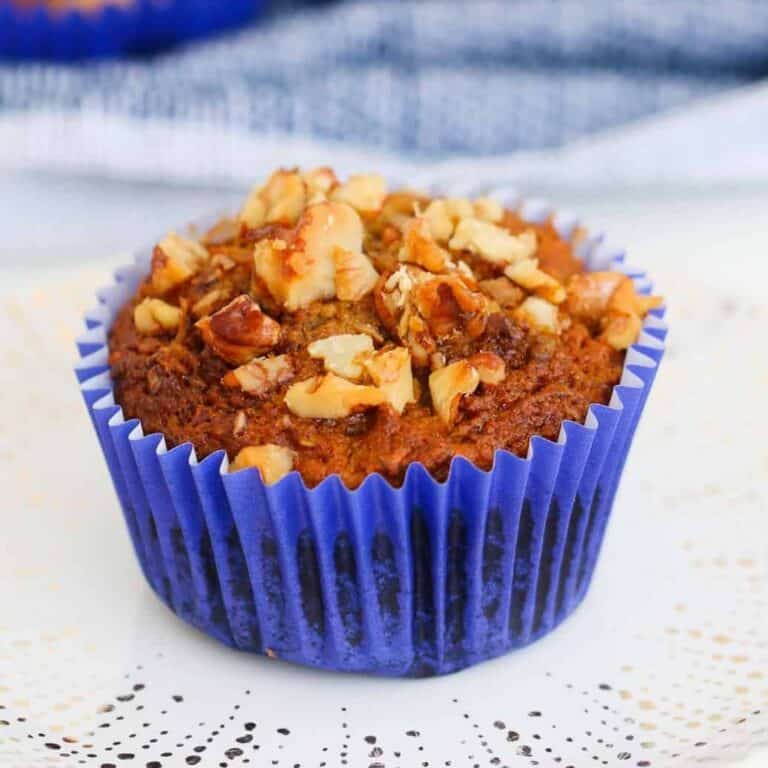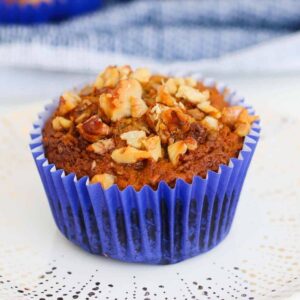 Our award-winning muffins are perfect for lunchboxes, are freezer-friendly and super versatile. If you've never tried them... you must!
ABCD Muffins Recipe
Our award-winning ABCD Muffins are great for kids and are packed with apple, banana, coconut and dates making them a perfect lunch box option!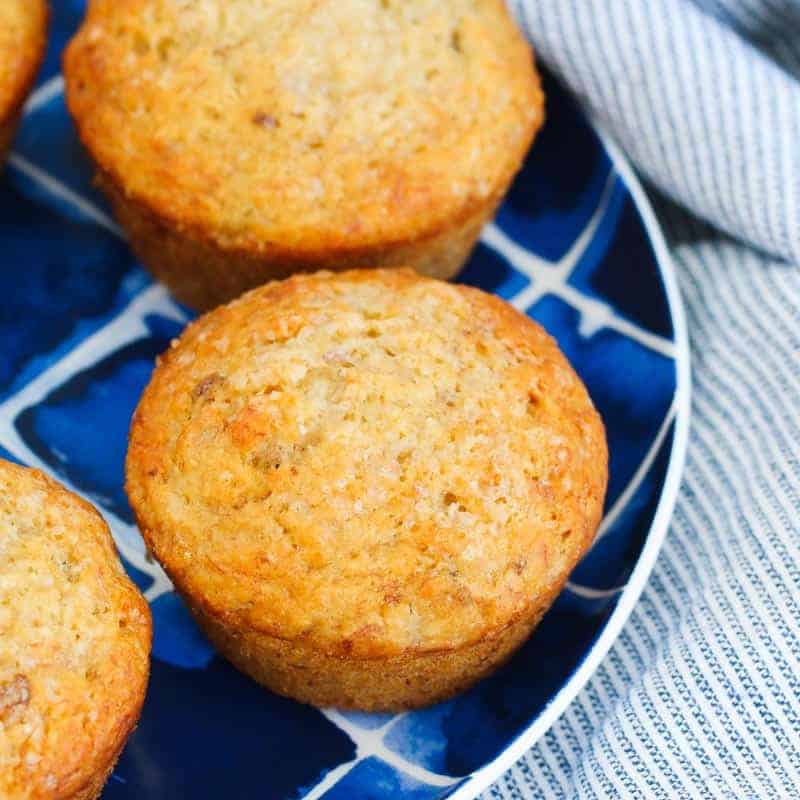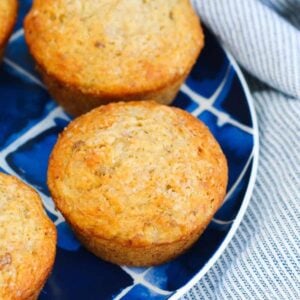 Apple Cake Recipes
Nothing beats the sweet tanginess of a cake that's made with apples. Here's a few of my favourite apple cake recipes.
Layers of apple through a sweet butter cake... it doesn't get any more old fashioned or tasty than this!
Easy Apple Cake Recipe
A delicious, moist and simple apple cake recipe made with a classic butter cake base, layers of fresh apple slices and a sweet and crunchy flaked almond topping.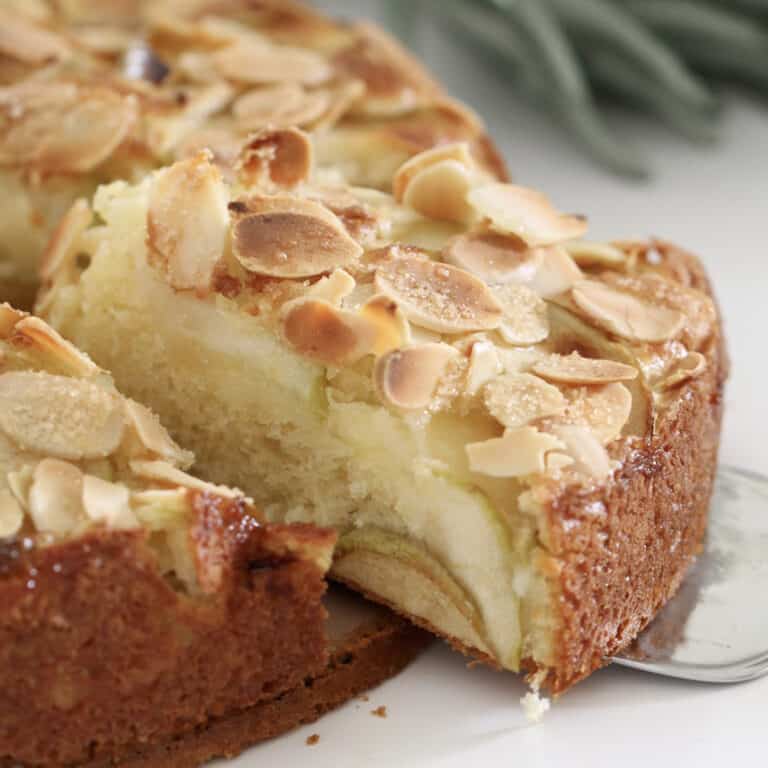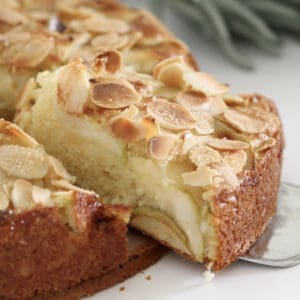 If you love apple crumble, then my apple crumble cake is a must-make! Serve it at room temperature or warm with a big scoop of ice-cream, drizzle of custard or cream (my favourite option is warm with vanilla ice-cream!)
Apple Crumble Cake Recipe
The most delicious Apple Crumble Cake recipe ever! A simple tea cake layered with slices of apple and topped with a sweet and crunchy crumble.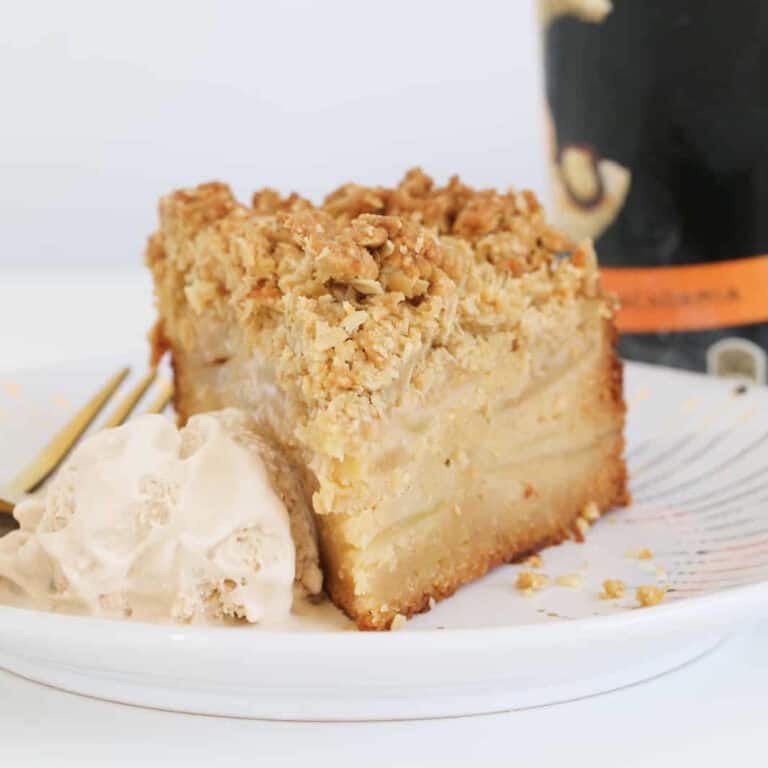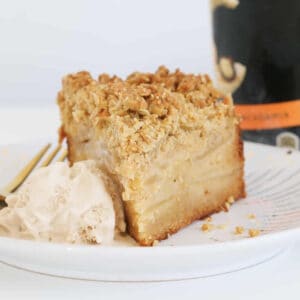 My classic apple crumble cake was so popular, I made it into a raspberry and apple version. You can use fresh or frozen raspberries in this amazing cake... perfect for afternoon tea or dessert!
Raspberry & Apple Crumble Cake Recipe
This Raspberry & Apple Crumble Cake has the perfect butter cake base, topped with berries and apple and sprinkled with a crunchy oat crumble. This really is the ultimate cake!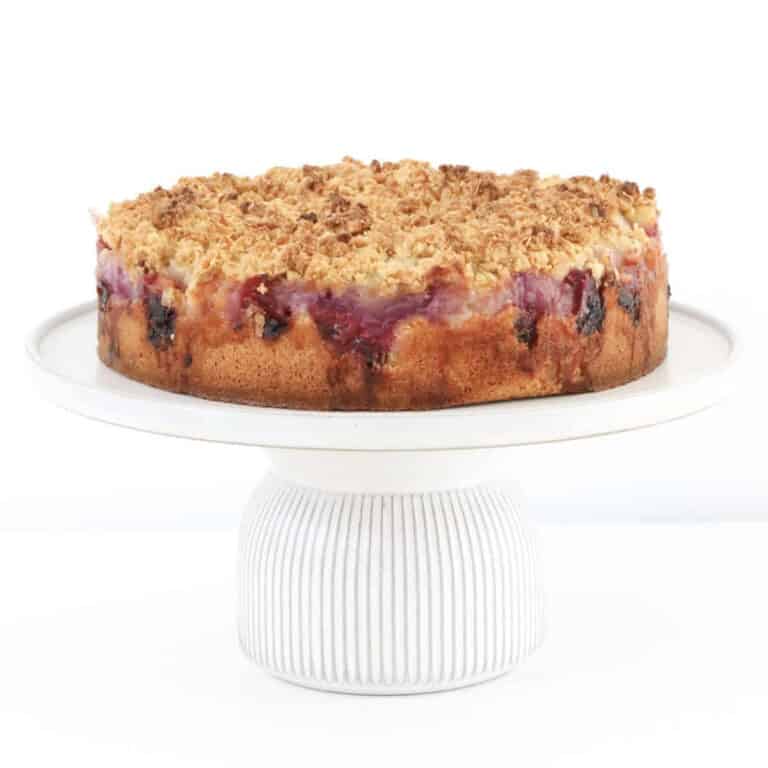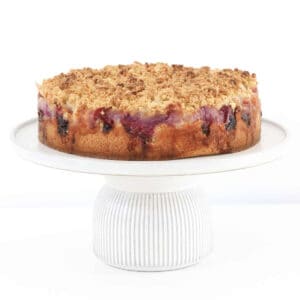 Apple Dessert Recipes
Whether you're after a winter warming pie or a classic apple crumble, these apple desserts are super simple and made from pantry staples.
Everyone's favourite dessert couldn't be easier to make! Make it from scratch with homemade sweet shortcrust pastry, or take a shortcut and use frozen pastry sheets.
Easy Homemade Apple Pie Recipe
Bake the perfect homemade apple pie without any fuss using my quick and easy recipe - all you need is 8 basic ingredients.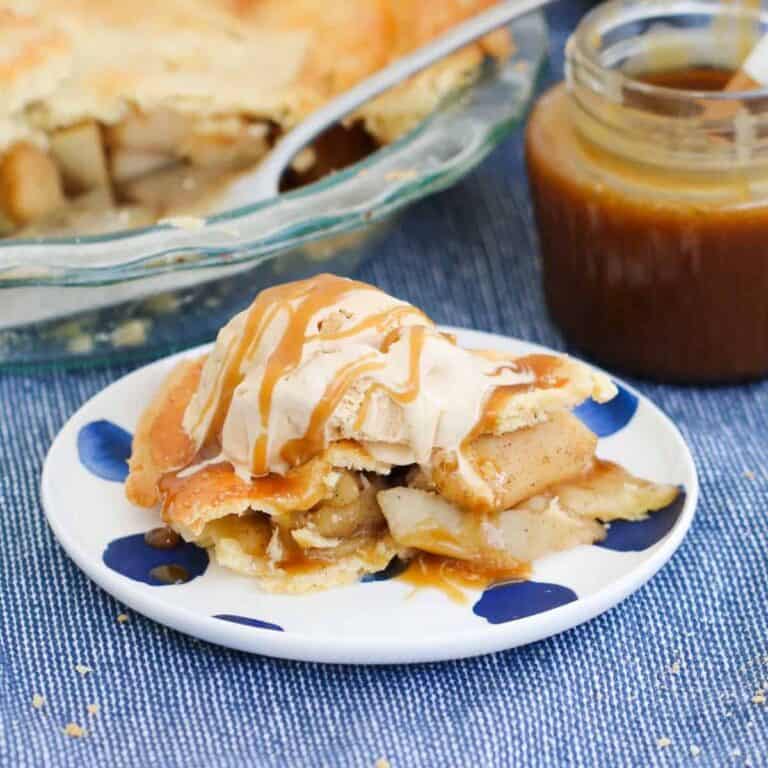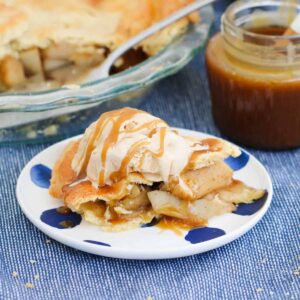 We all love apple crumble... and this apple crumble slice is equally as delicious. Serve it at room temperature or warmed up for the perfect apple dessert.
Apple Crumble Slice Recipe
Homemade Apple Crumble Slice filled with sweet apple slices and topped with an oat streusel crumble. Serve it cold or warm it up for a decadent dessert!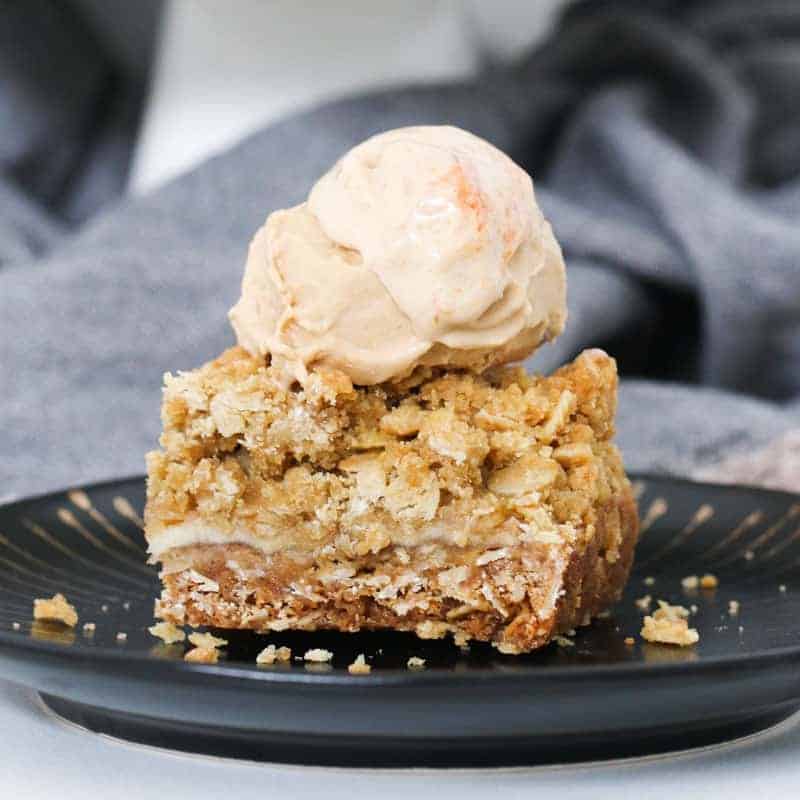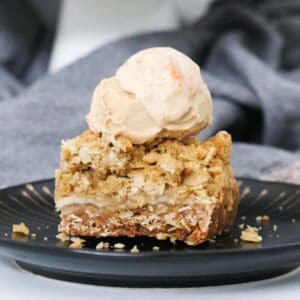 This is such an old-fashioned recipe and it's no wonder that it's stood the test of time! This slice is perfect for those who prefer a less sweet (but still delicious) slice!
Apple & Sour Cream Slice Recipe
A classic baked Apple & Sour Cream Slice made with a teacake-style base and topped with layers of sliced apple, sour cream and cinnamon.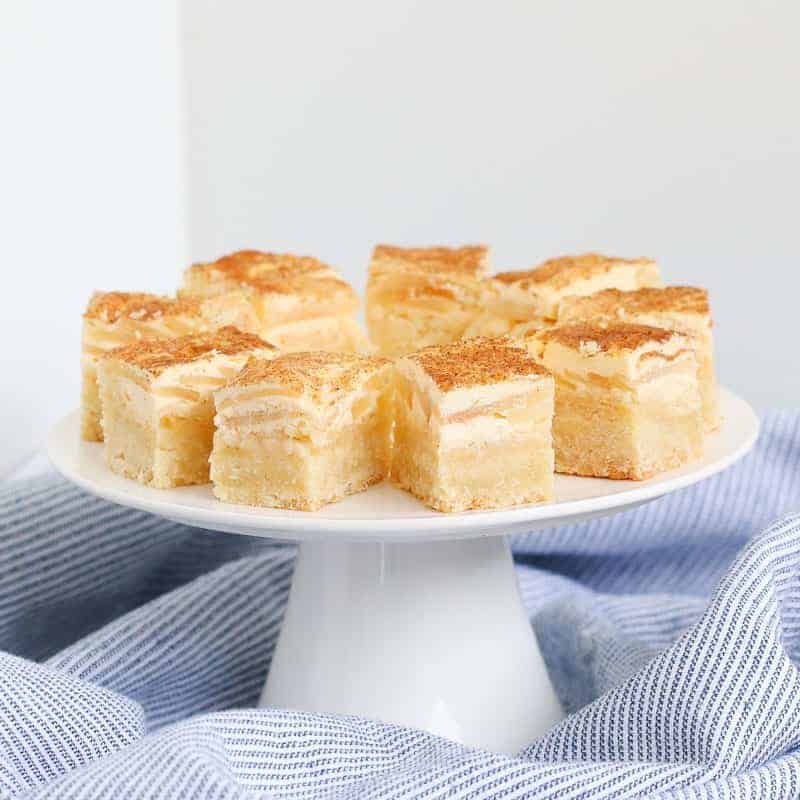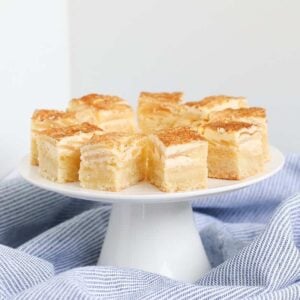 Say hello to my super simple apple crumble recipe. It takes just a few minutes to prepare and tastes absolutely amazing!
Easy Apple Crumble Recipe
Everyone's ALL-TIME FAVOURITE apple crumble recipe.. a sweet apple and cinnamon filling with a crunchy brown sugar and oat topping.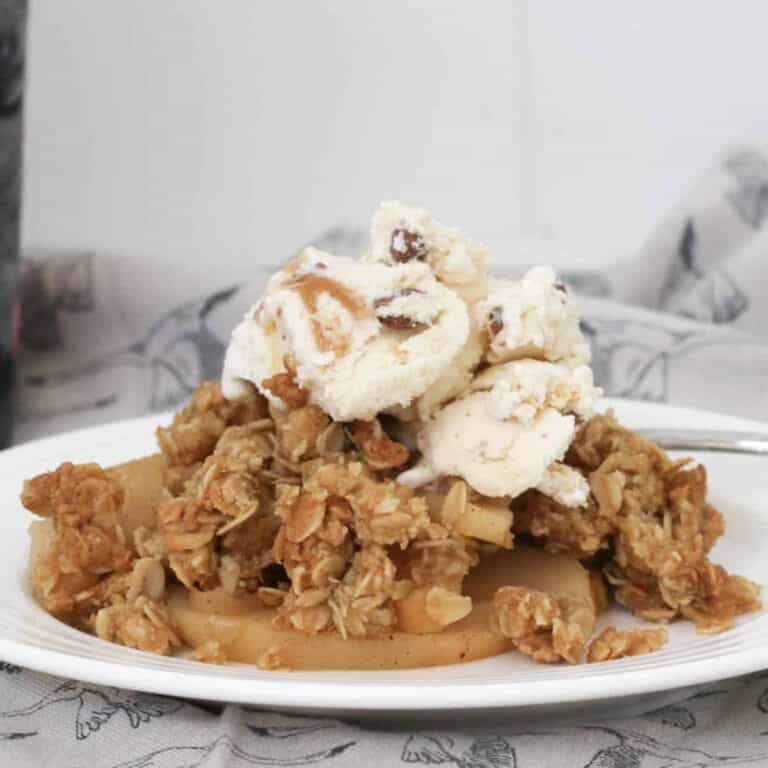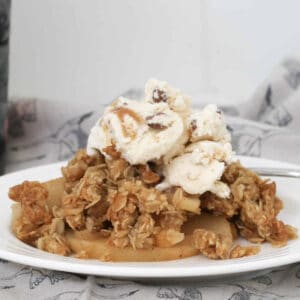 Apple and caramel go hand in hand... and so it's no wonder these yummy little pies are such a hit. Make them in a muffin tray and have dessert ready in no time.
Super easy and delicious Caramel Apple Pies made with crunchy shortcrust pastry, sweet chunks of apple drizzled in caramel sauce... and cooked in a standard muffin tin!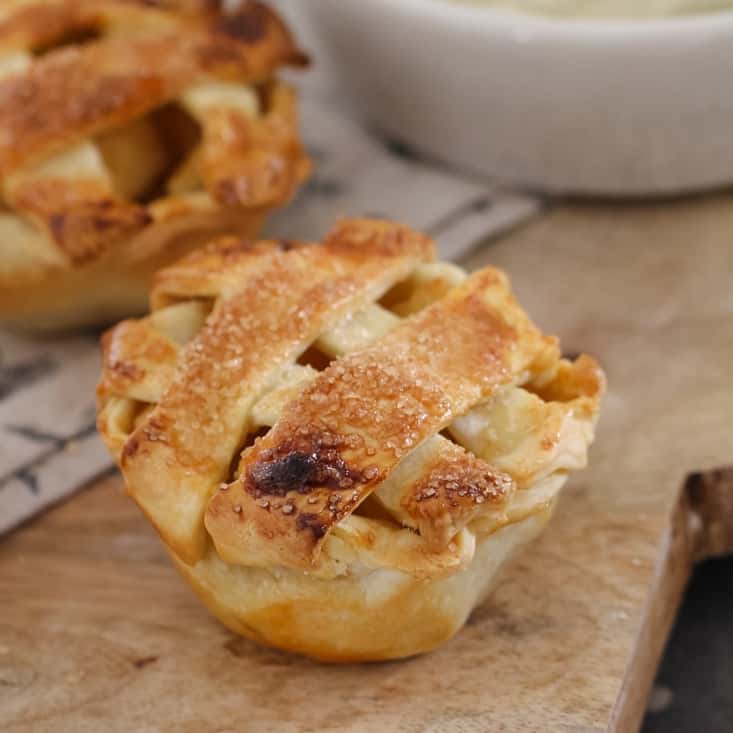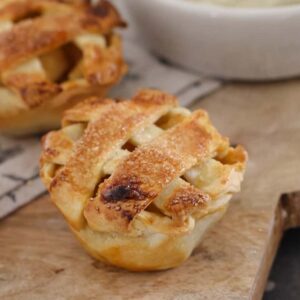 A yummy twist on a classic apple crumble recipe... this version can be made with fresh or frozen blueberries and baked until golden and crunchy on top!
Apple and Blueberry Crumble Recipe
A simple apple and blueberry crumble that takes only 10 minutes to prepare and is a sure winner with the whole family! Serve with ice cream, custard or cream for a truly delicious dessert.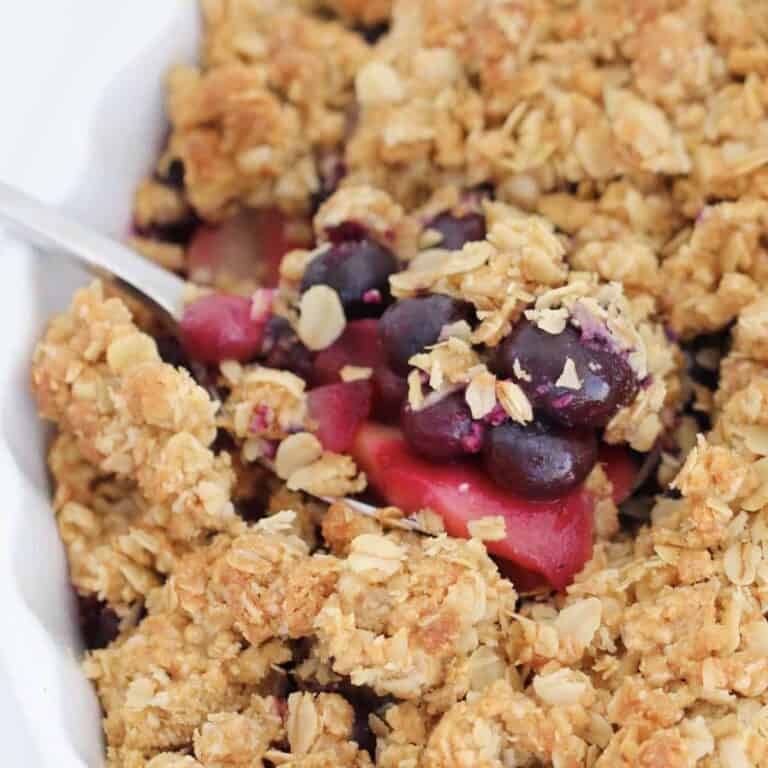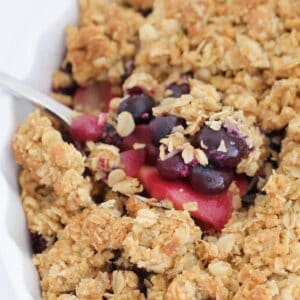 Apple Recipes For Kids
Fill up your little ones lunchboxes with these sweet little apple treats.
Everyone's favourite sweet scrolls couldn't be easier to make! Freezer-friendly and perfect for lunch boxes!
Apple & Cinnamon Scrolls Recipe
These simple Apple & Cinnamon Scrolls with a sweet and sticky glaze are a classic bakery-style treat. Just 10 minutes prep time, no proving required and ready to eat in less than half an hour!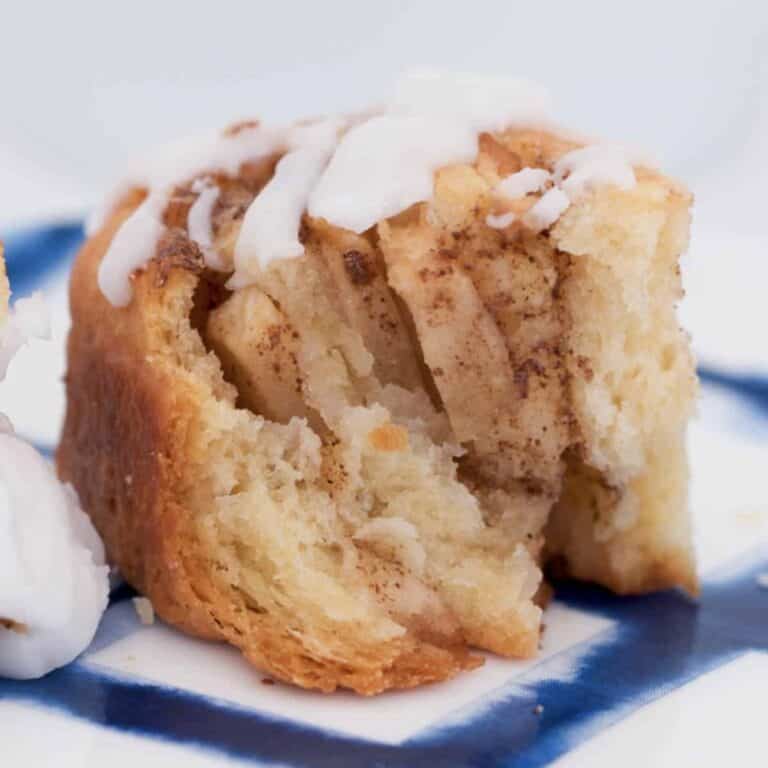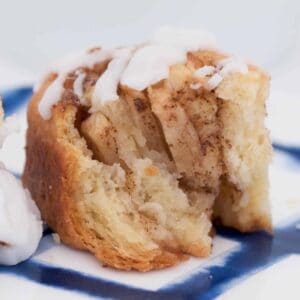 This is such a fantastic recipe for smuggling in a few extra veggies... while also making a freezer-friendly treat!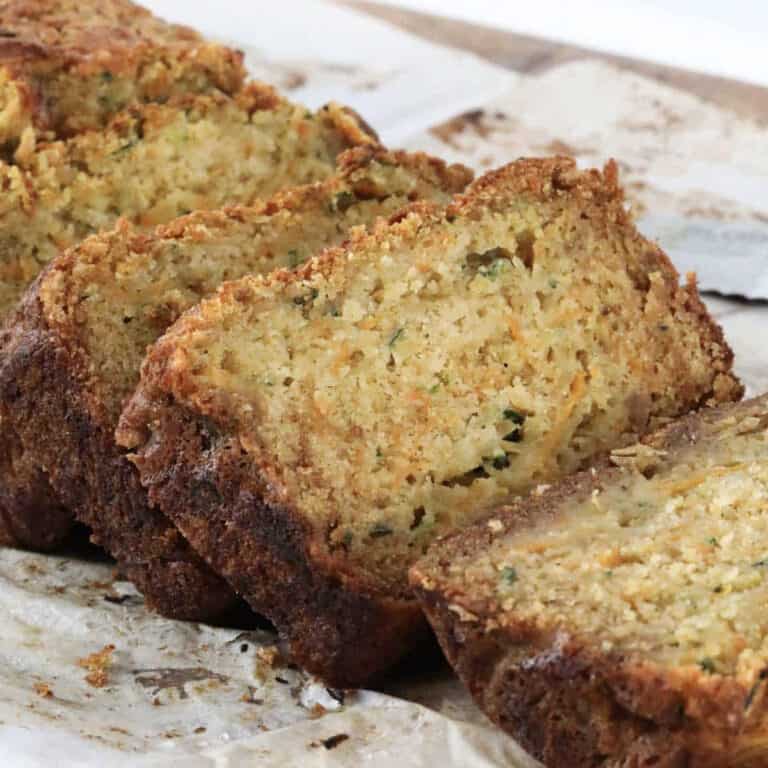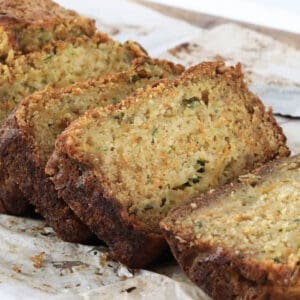 How Can I Freeze Apples?
Properly prepared, apples can last in the freezer for several months without tasting bitter or dried-out. Apples that have been frozen are only suitable for baking once defrosted as their texture changes once frozen.
Top Tips For Freezing Apples:
Freezing whole apples - wash and dry the apples (whole with skins). Place onto a metal baking tray and freeze for 1-2 hours or until frozen through. Once completely frozen, place the apples into airtight bags, squeeze out the excess air and freeze.
Freezing sliced apples - place slices of apples in a single layer on a metal baking tray and place in the freezer until frozen. Place the slices into an airtight bag, squeeze out the air and freeze.
Frozen apples are best used within 2-4 months.
Frozen apples are not suitable for eating thawed as they change in texture and flavour, but are perfect for baking.
My Complete Recipe Collection
Click for my entire collection of baking recipes (all of which include both conventional and Thermomix methods).
WANT EVEN MORE DELICIOUS RECIPES? Subscribe to my newsletter or follow along on Facebook or Instagram. And if you love baking, then please come and join my Facebook cooking club group or subscribe to my YouTube channel.