Reindeer Food gift bags make the perfect Christmas present for kindy and school friends! Simply mix oats with red and green M&Ms in a clear gift bag and attach our free printable label… then sprinkle the magic 'reindeer food' outside on Christmas Eve for Rudolph and his reindeer friends.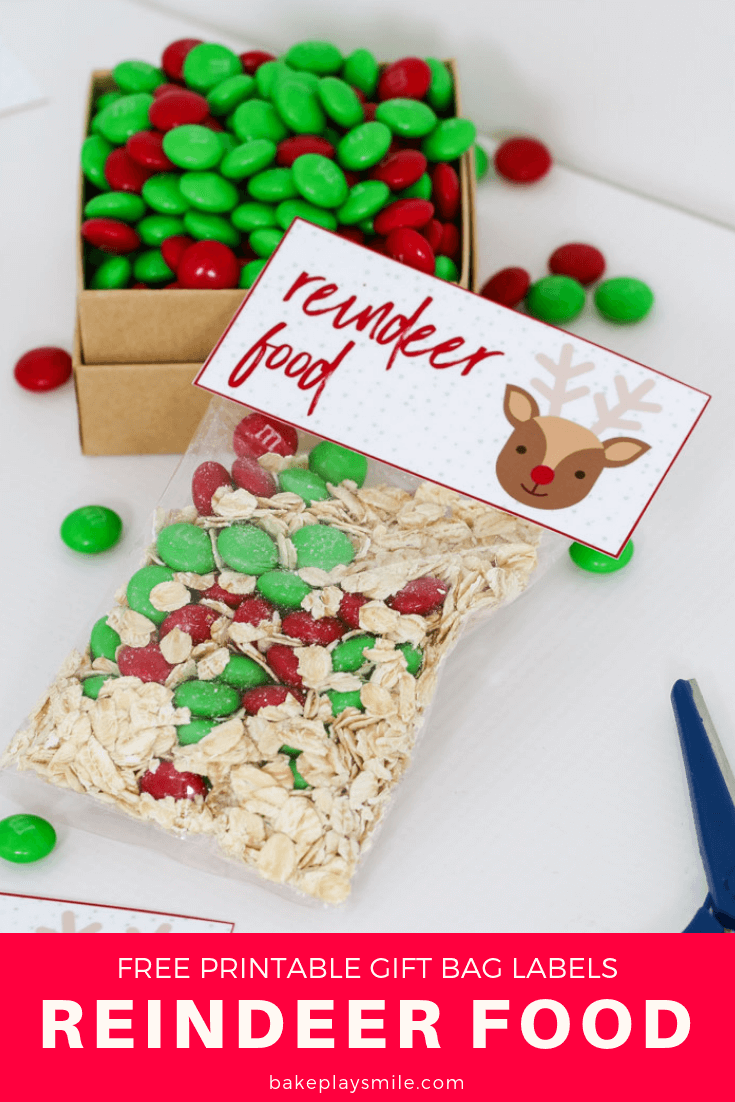 How to make Reindeer Food
Reindeer food is such a cute little Christmas activity to do with the kids (and it's sooo simple!). Plus don't forget to make a few extra bags as homemade Christmas gifts for your kids to give to their friends too!
PS. We also have awesome FREE printable labels for Reindeer Noses – click here to check it out!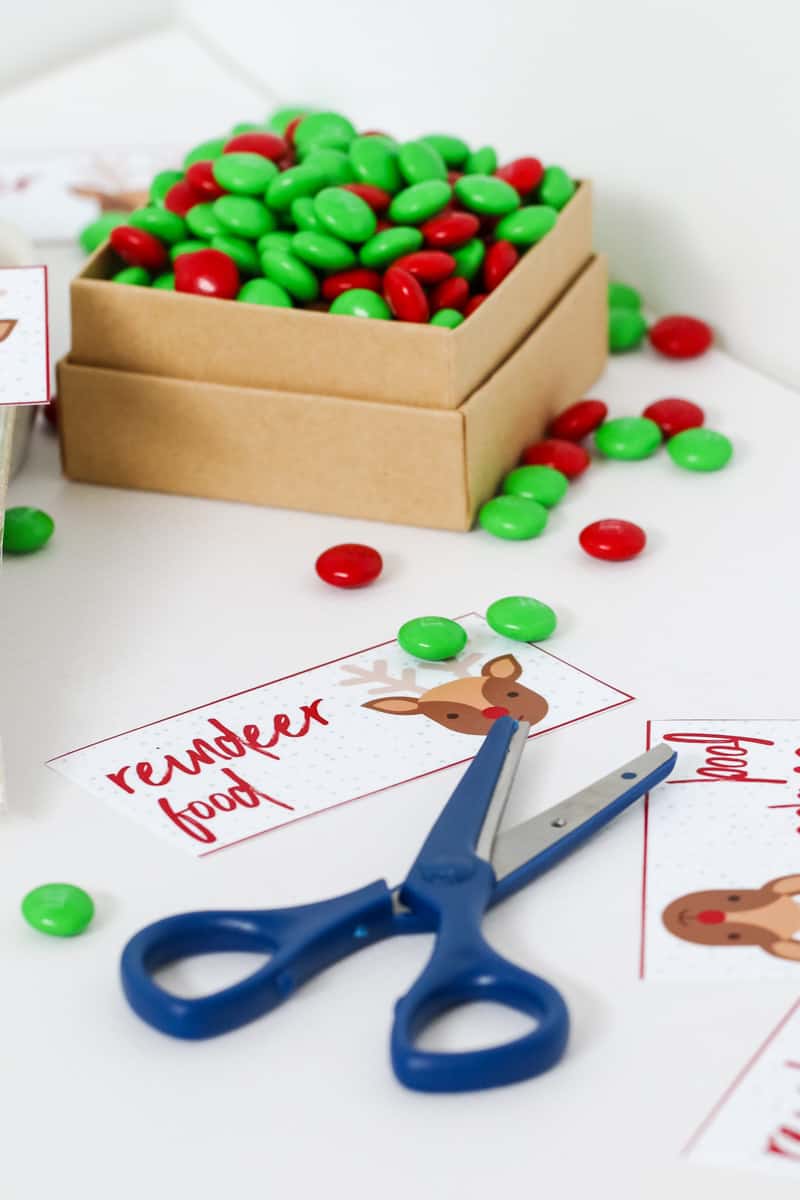 What you need:
clear sealable bags (you can buy these at most $2 shops or craft stores)
our free printable 'Reindeer Food' labels (scroll down to choose your size and download)
rolled/old fashioned oats
Christmas M&Ms
sticky tape (or double-sided tape)
scissors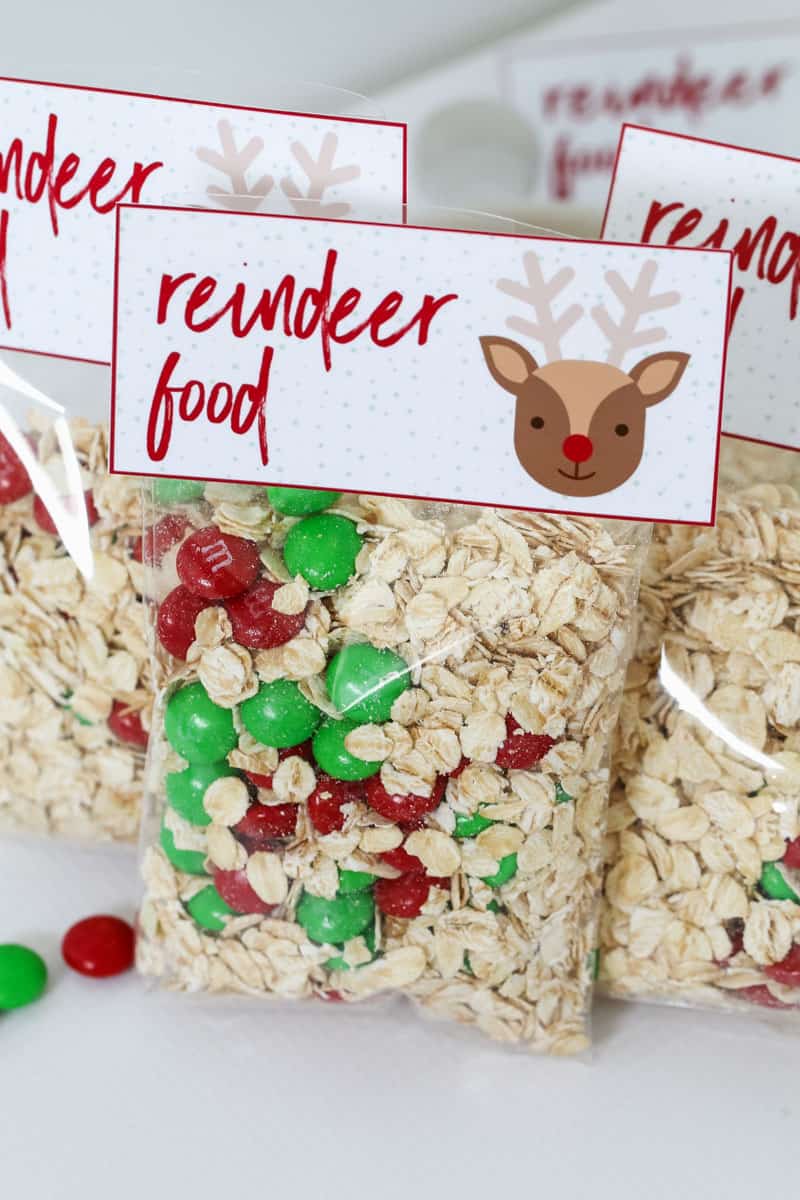 What to do:
Lay out the number of plastic sealable bags that you need.
Print out our free 'Reindeer Food' labels (see tips below) and cut out using scissors.
Place a scoop (about 1/2 cup) of rolled oats into each bag.
Sprinkle over some Christmas M&Ms and shake together.
Seal the bags together.
Use sticky tape or double-sided tape to attach the label to the top.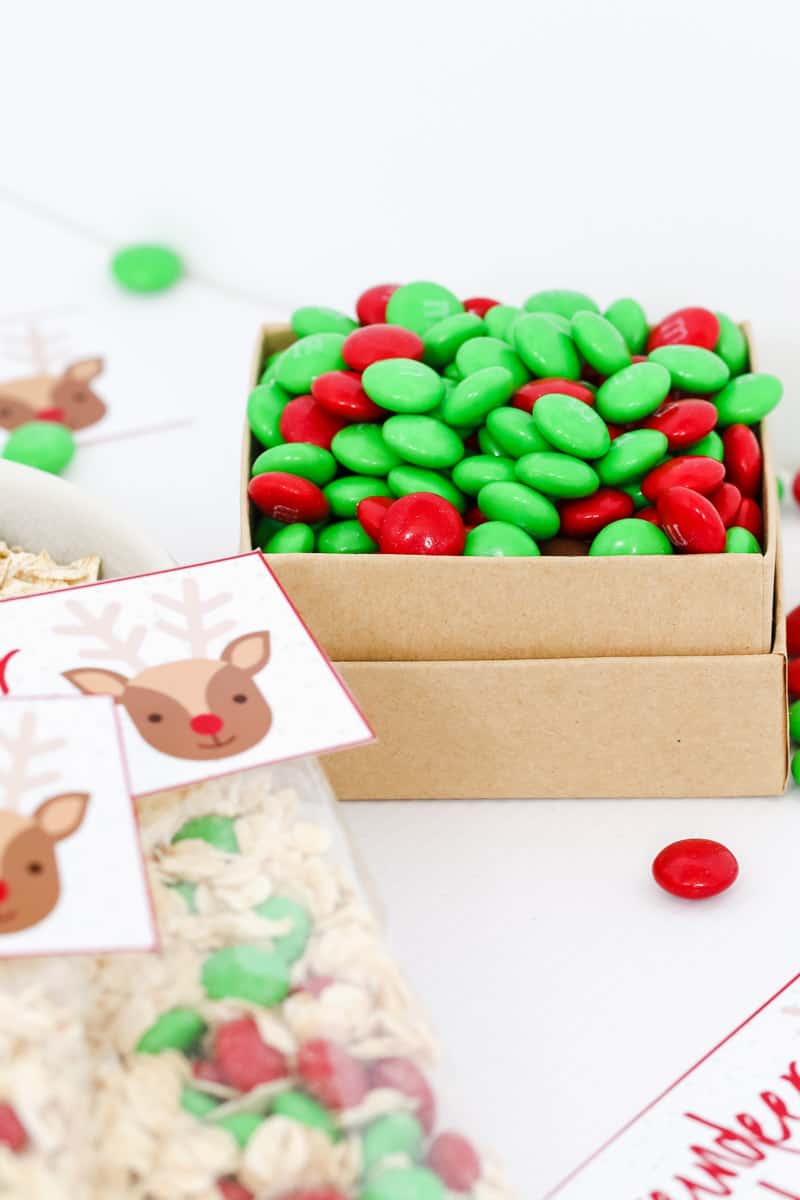 When Christmas Eve rolls around, let your kids sprinkle their 'Reindeer Food' outside for Rudolph and his friends!
Your FREE 'Reindeer Food' Printable Gift Bag Label
Click to download your free labels in 2 different sizes: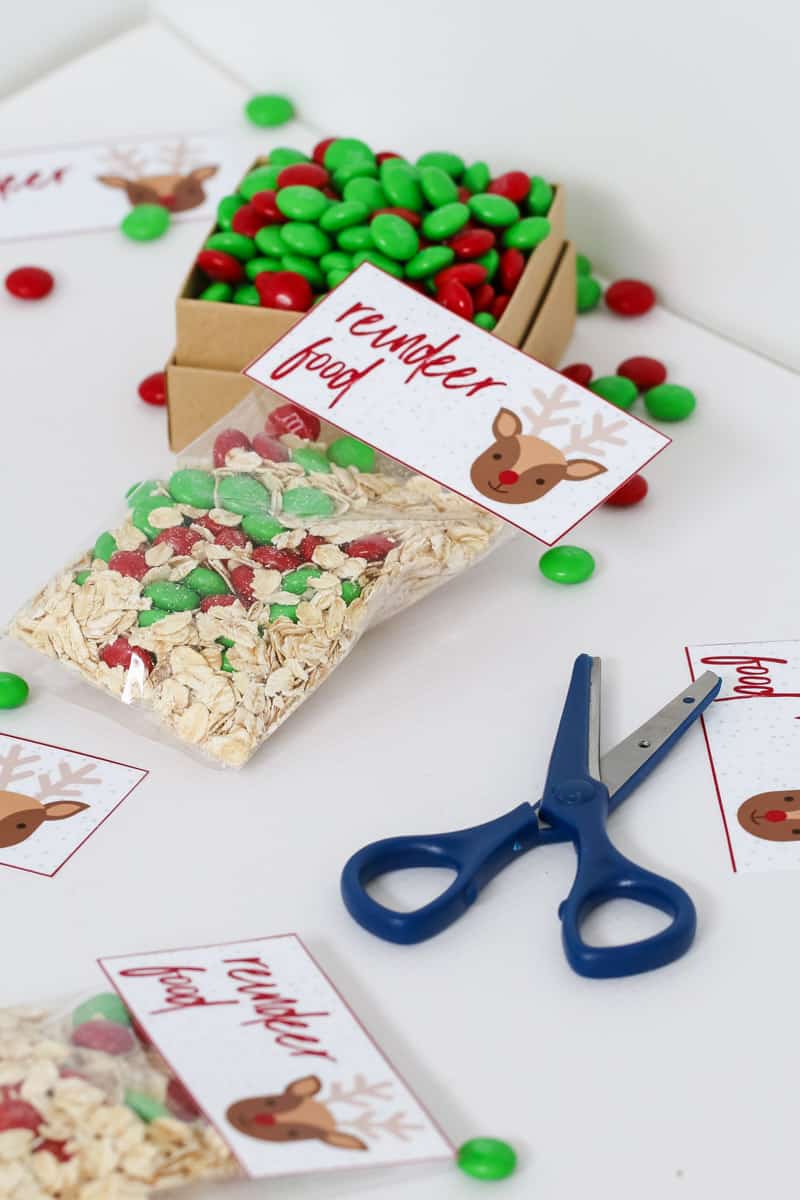 Tips for printing your 'Reindeer Food' Labels
print either on thicker paper/cardboard or on photo paper as it will be easier to attach to the bags
choose the number of labels (6 or 9 to a page) depending on the size of your plastic sealable bags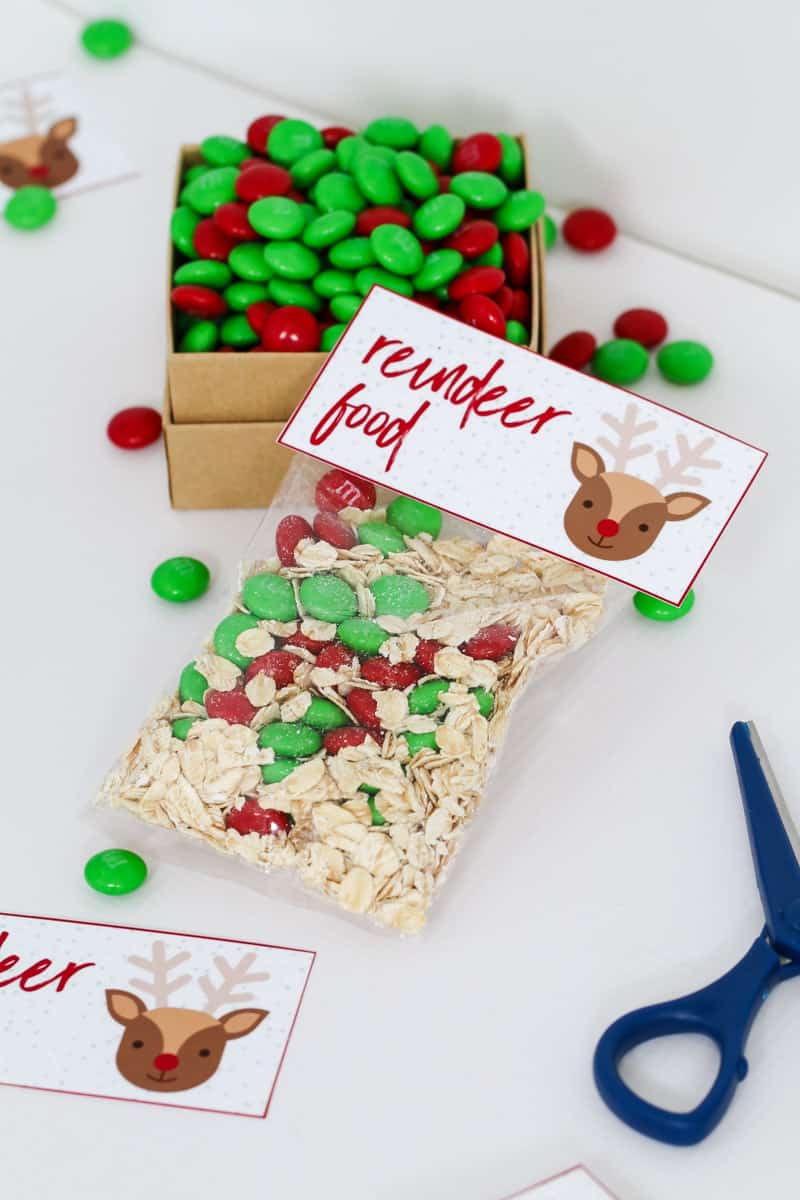 And that's it! The easiest little Christmas activity that the kids will LOVE!!!!
For more FREE Christmas homemade gifts, check out our: