A collection of the very BEST Christmas ice cream cakes... simple, delicious and fuss-free showstoppers that are loved by kids and adults alike!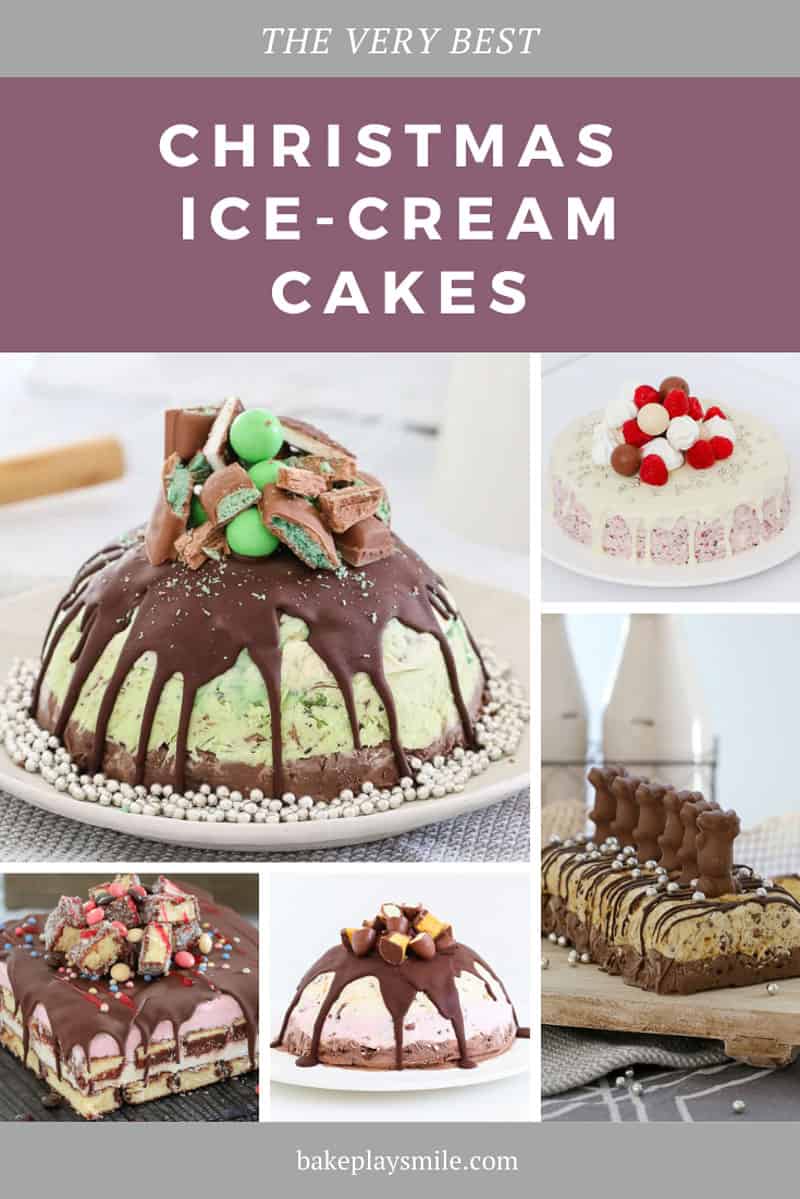 When it comes to Christmas desserts, it doesn't get any easier (or yummier!) than an ice cream cake! Whether you're after something classic, something chocolatey or something completely over-the-top, we've got the perfect ice cream cake for you!
The Very BEST Christmas Ice Cream Cakes
Christmas Day in Australia is more often than not, HOT! And there's no better way to beat the heat than with one of our Christmas ice cream cake recipes!
Click any of the links below to be taken directly to the full recipe (including printable recipe card).
The perfect mix of peppermint and chocolate comes together in this triple layer show-stopping ice cream cake! Nothing says Christmas quite like a peppermint dessert.
One of our all-time favourite ice cream cakes! Made from a tub of neapolitan ice-cream, this over the top cake is super simple to make and it's always the star of the dessert table. Decorate with any of your favourite chocolates or follow our suggestions and use a combination of Clinkers and choc honeycomb.
If you love the combination of chocolate and honeycomb, then this is the ice cream cake for you! Prepare it in a rectangular loaf tin or a small round cake tin for the perfect Christmas dessert.
Summery, light and delicious! This ice-cream cake has the crunch of grated chocolate, the chewiness of meringues, the tartness of raspberries and the sweet creaminess of vanilla ice-cream...
For a truly 'Australian' Christmas dessert, you really can't go past our super simple Lamington Ice-Cream Cake! Sweet spongy lamington fingers covered in layers of vanilla and strawberry ice-cream - an absolute favourite with the kids!
More Easy Christmas Desserts
If you love a quick and simple Christmas dessert, then this is the recipe collection for you!
Click here to browse the recipes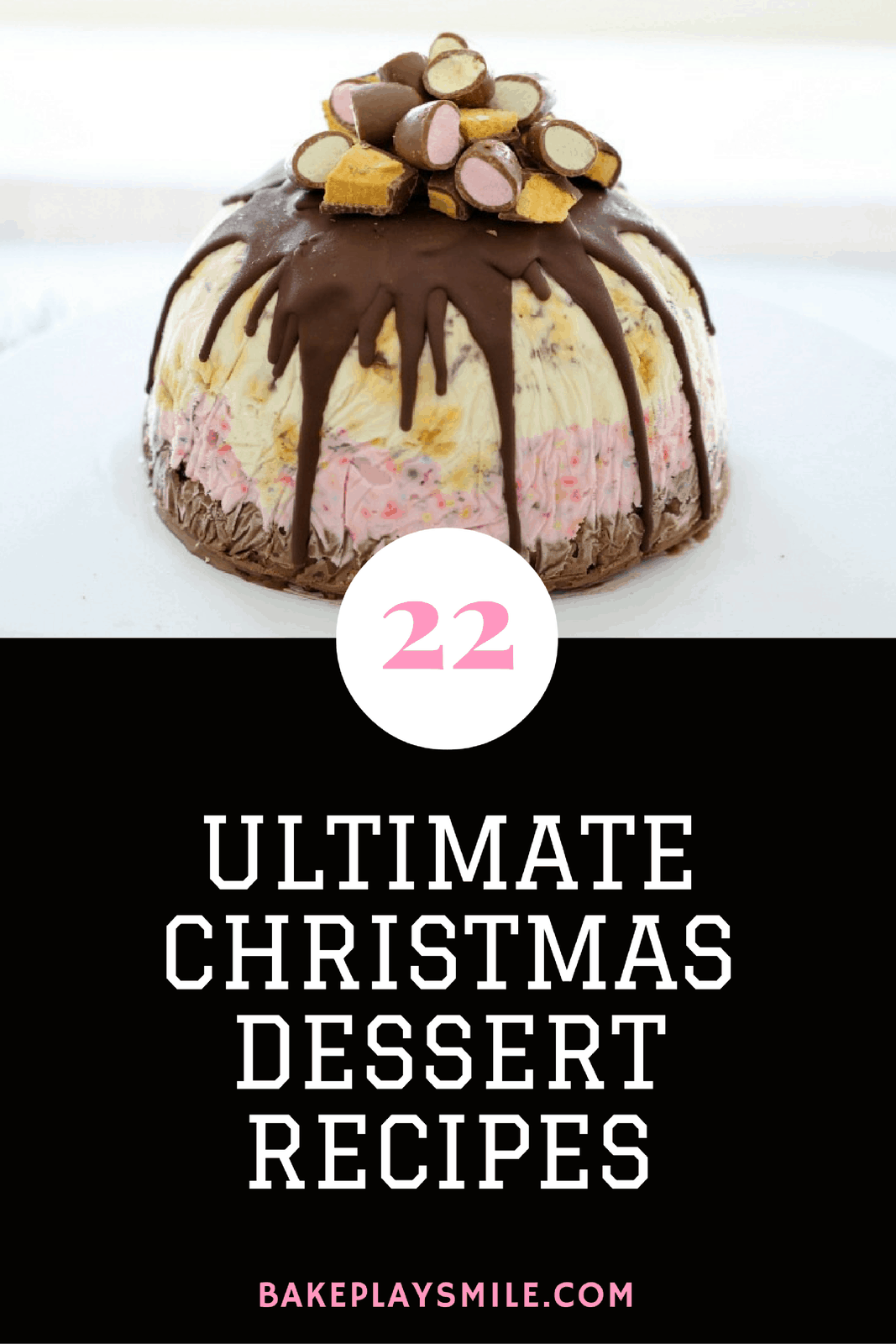 Love this recipe? Check out our Thermomix Christmas & Cocktails Cookbook Bundle!
Our printed hardcopy cookbooks also come with a free eBook emailed to you immediately upon purchase.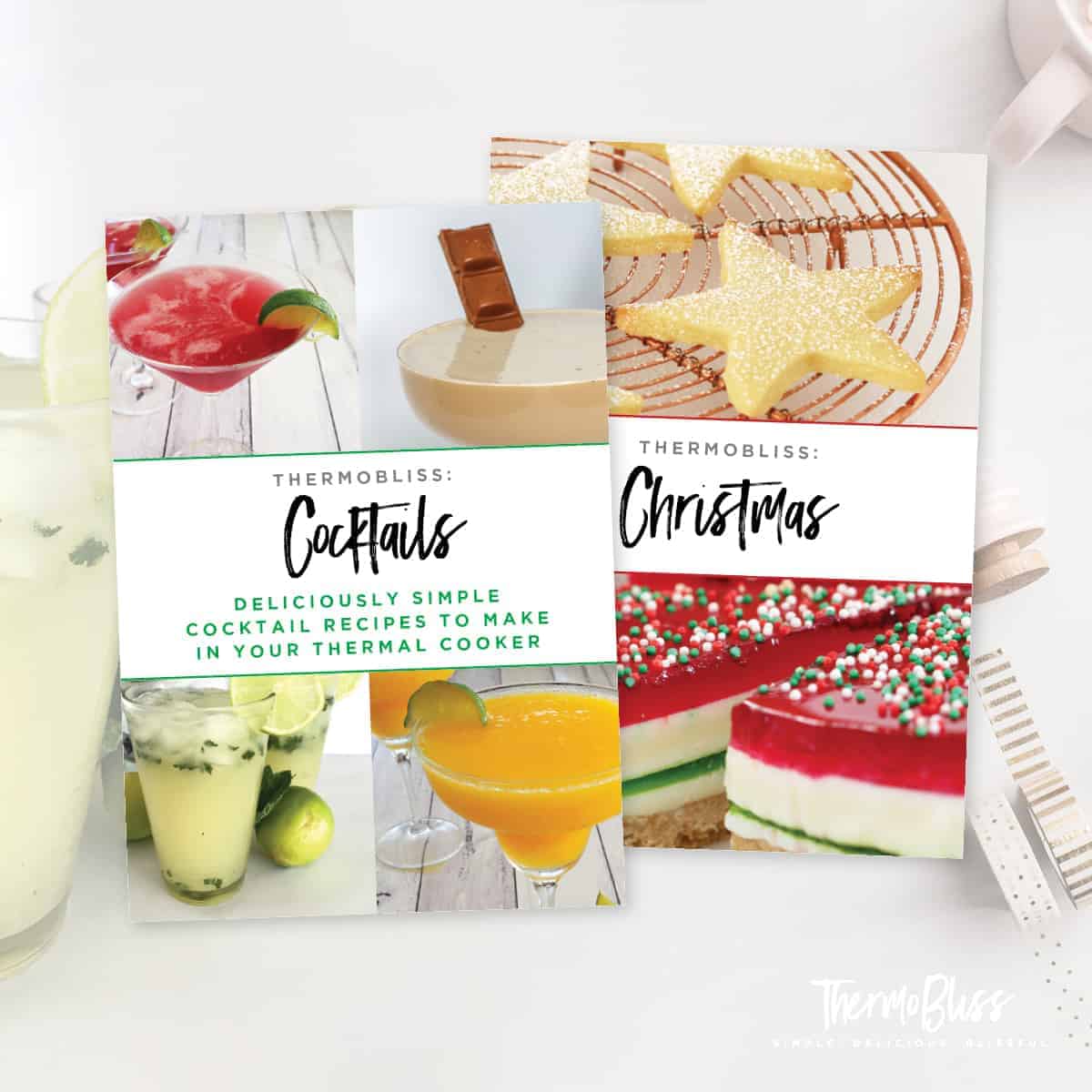 WANT EVEN MORE DELICIOUS RECIPES? Subscribe to my newsletter or follow along on Facebook or Instagram. And if you love baking, then please come and join my Facebook cooking club group or subscribe to my YouTube channel.