A collection of raw & guilt-free healthy bliss ball recipes that are perfect for a post-workout treat, afternoon pick-me-up or school lunchbox filler. Plus they're all freezer-friendly for delicious 'grab and go' snacks.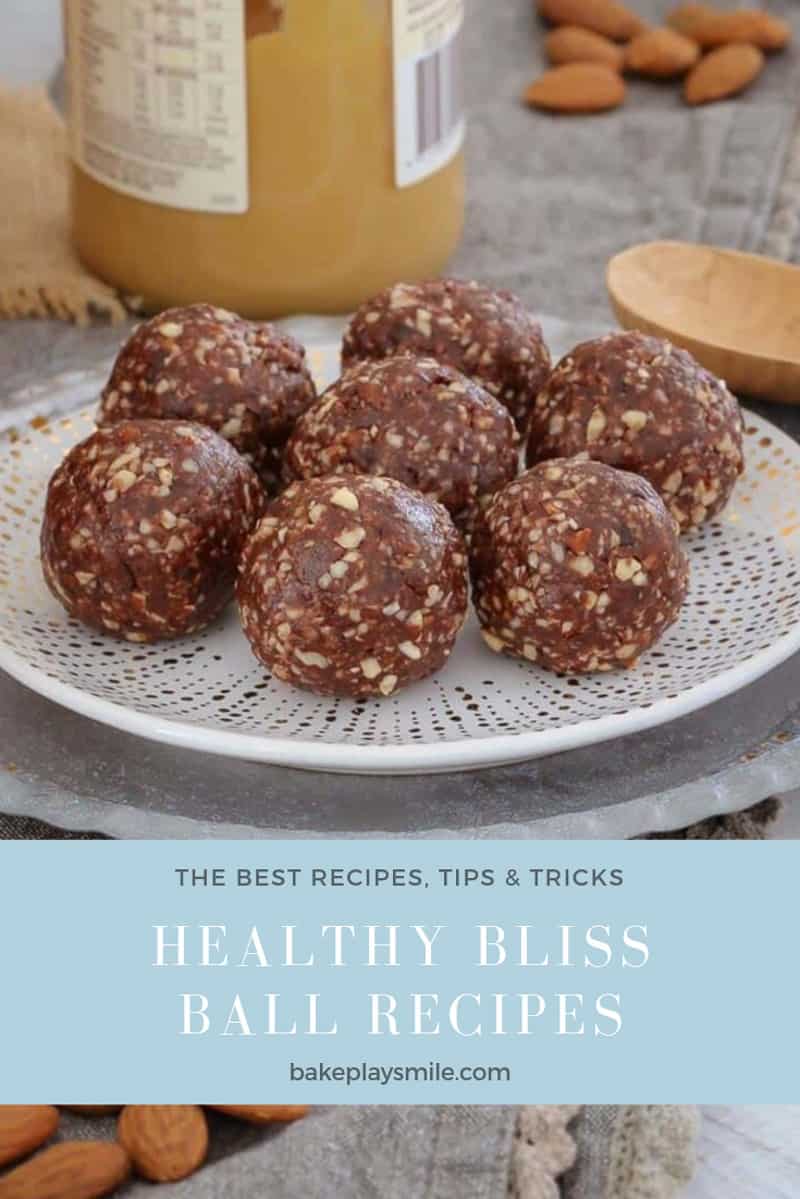 Our healthy bliss ball recipes make up some of our most popular recipes on Bake Play Smile! They're quick, easy and best of all… completely raw and healthy! Whether you're making bliss balls for your kids, for yourself as a post-gym energy boost or as a breakfast on the run, there's a recipe to suit every taste!
Making Bliss Balls In A Thermomix, Blender Or Food Processor
Bliss balls can easily be made in a Thermomix, blender or food processor.
ensure the blades are sharp in your machine
use pitted dried dates or pitted medjool dates
the mixture will be very sticky so scrape down the sides occasionally when mixing
Chocolate Bliss Ball Recipes
When you are in need of a healthy treat that tastes just like a naughty chocolate dessert… a chocolate bliss ball is the answer!
Healthy Chocolate Mint Balls Recipe
These Chocolate Mint Balls are the perfect healthy and guilt-free treat! Just 10 minutes prep time, freezer-friendly.... and totally delicious! What more could you want!?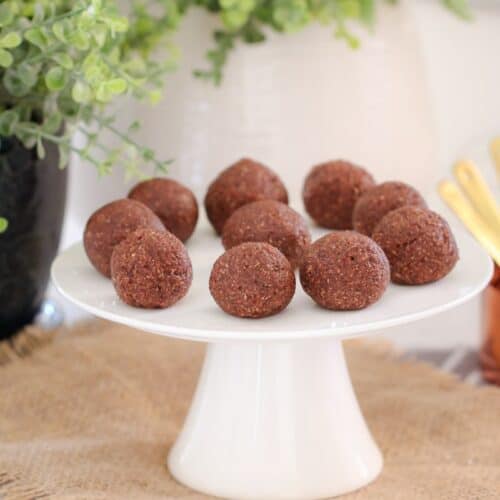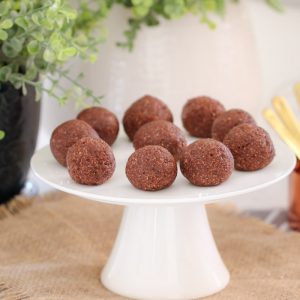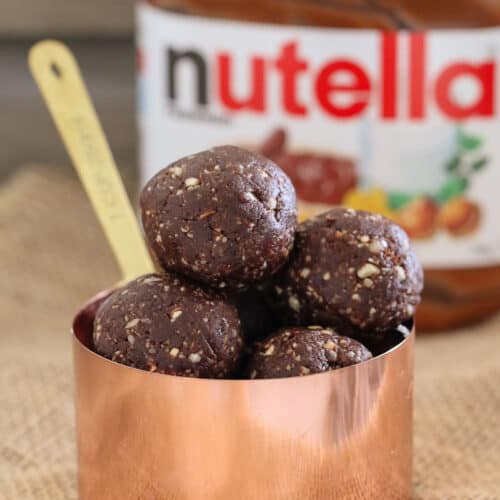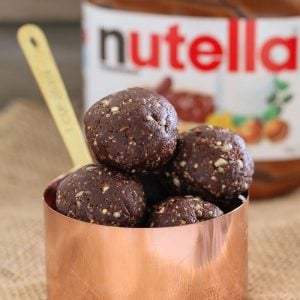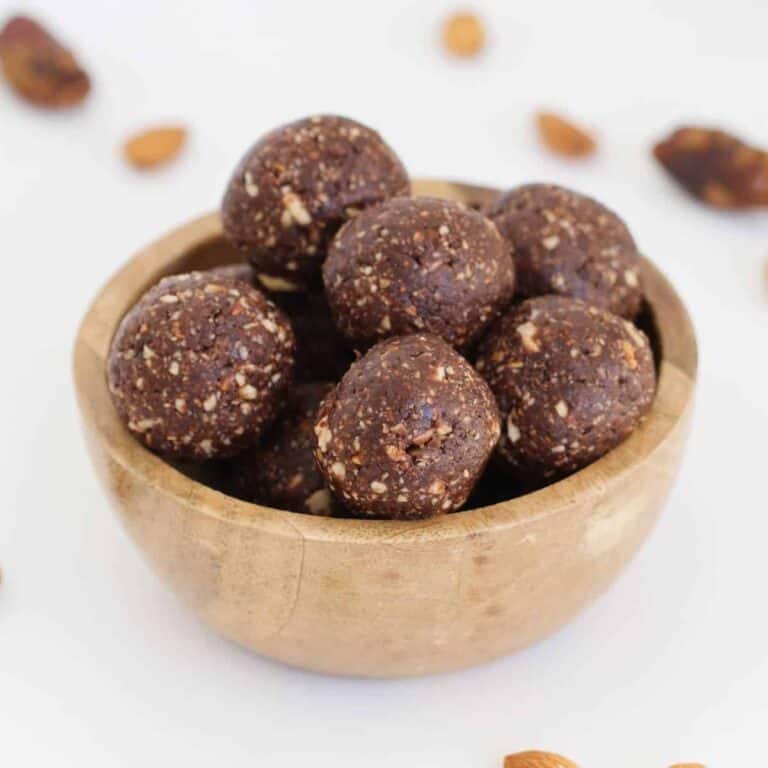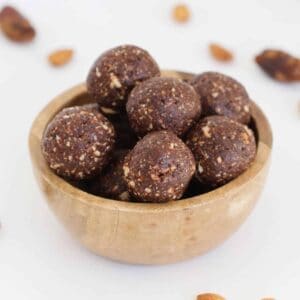 Peanut Butter Bliss Balls
These yummy little balls are the perfect energy booster (plus they're our most popular bliss ball recipe ever!!).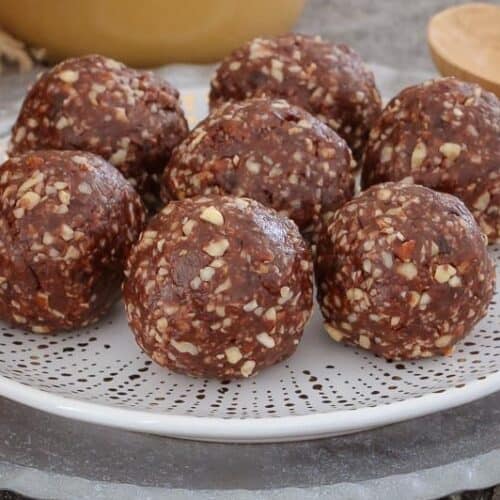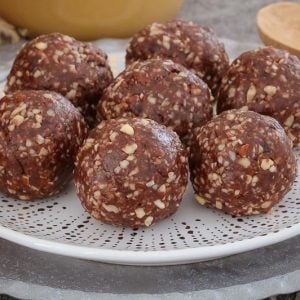 Salted Caramel Bliss Balls (Nut-Free)
Who can resist a healthy bliss ball that tastes just like a salted caramel dessert?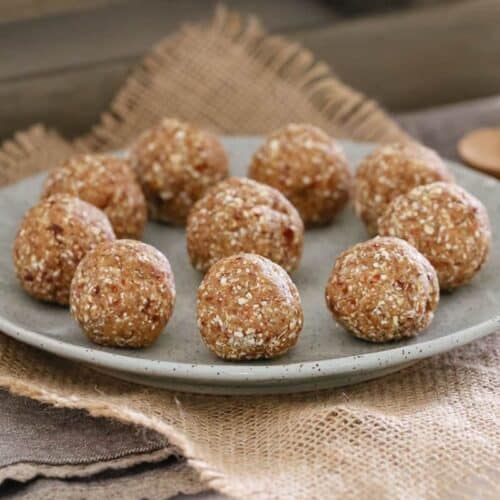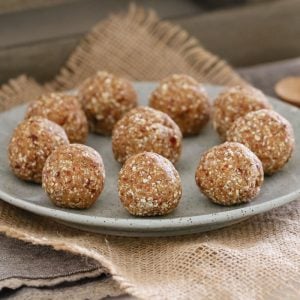 Fruit Bliss Ball Recipes
Everyone loves a fruity bliss-ball recipe… and if you're after a nut-free option, our apricot bliss balls are perfect!
Healthy Lemon & Coconut Protein Balls Recipe
These healthy Lemon & Coconut Protein Balls take just 10 minutes to prepare, use only 4 ingredients, are freezer-friendly and taste AMAZING! It doesn't get any better than that!!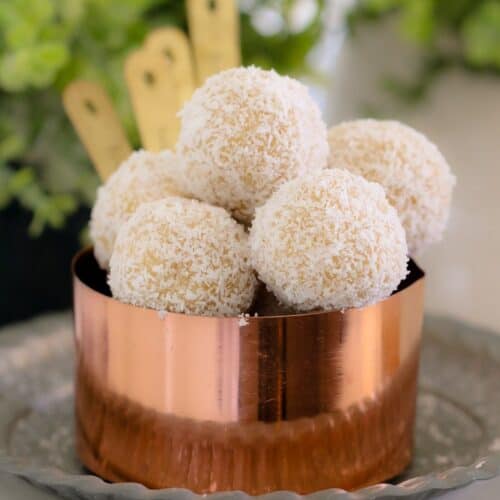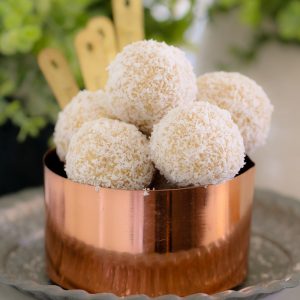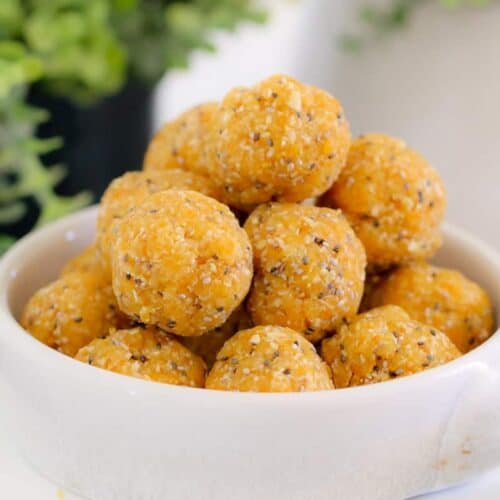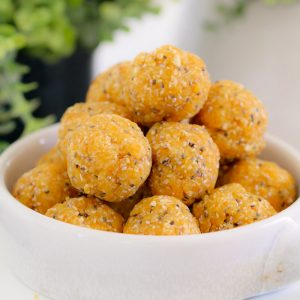 Bliss Balls Kids
Healthy on-the-go snacks that are perfect for little lunch boxes…
Healthy Weet-Bix Balls Recipe
These Healthy Weet-Bix Balls with medjool dates, honey, coconut, chia seeds and sultanas are super easy to make and take only 10 minutes to prepare.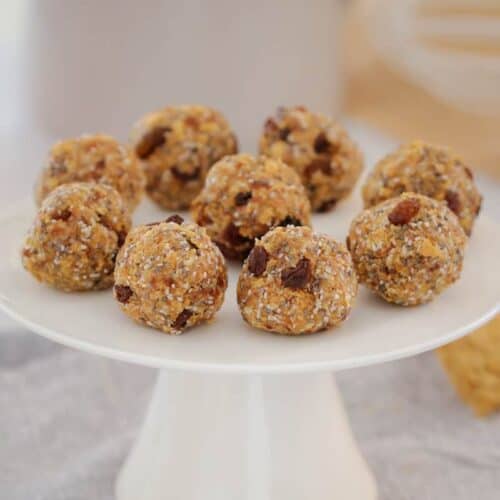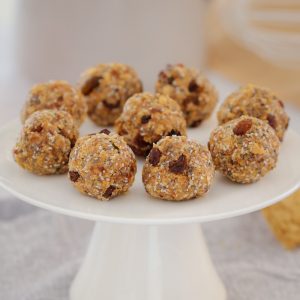 FAQ
How many calories are in a bliss ball?
Depending on the size and type of bliss ball, most generally range from around 80 calories per ball to 150 calories.
What type of nuts can I use in bliss balls?
The following nuts are all great options for bliss balls:
almonds
cashews
sunflower seeds
hazelnuts
macadmias
pecans
walnuts
Should I use dried pitted dates or medjool dates?
Either option is fine for bliss balls. You might find that you need to add a little water or honey/rice malt syrup if using dried pitted dates as they are not as moist as medjool dates.
Can you make bliss balls without dates?
Absolutely, this 4 ingredient bliss ball recipe is delicious (and there's not a date in sight!).
Can you make nut-free bliss balls?
Yes! These chocolate bliss balls are completely nut-free.
Can you make bliss balls with protein powder?
Adding protein powder to bliss balls is perfect for a post-workout snack. These Chocolate Peanut Butter Protein Bliss Balls are delicious!
Can you freeze bliss balls?
Bliss balls are freezer-friendly, making them the perfect 'grab and go' snack.
WANT EVEN MORE DELICIOUS RECIPES? Subscribe to my newsletter or follow along on Facebook or Instagram. And if you love baking, then please come and join my Facebook cooking club group or subscribe to my YouTube channel.