10 of the very best healthy bliss ball recipes – raw & guilt-free eating at it's best (and yummiest!!). Try them and you'll fall in love!
While this blog is usually overrun by frosting slathered cakes, chocolate-stuffed cookies, no-bake slices and over-the-top desserts, it just can't always be that way! Otherwise, I would seriously not be able to fit through my front door! And so, like all good things in life, there must be balance… and blah, blah, blah. Hehehe! But given that's it's nearly summer and there's a fair chance of some serious beach time happening in the near-distant future, I thought it was about time I shared my very favourite healthy bliss ball recipes. They're raw and guilt-free… but by lordy they taste like a cheeky little dessert (which is clearly why I love them!).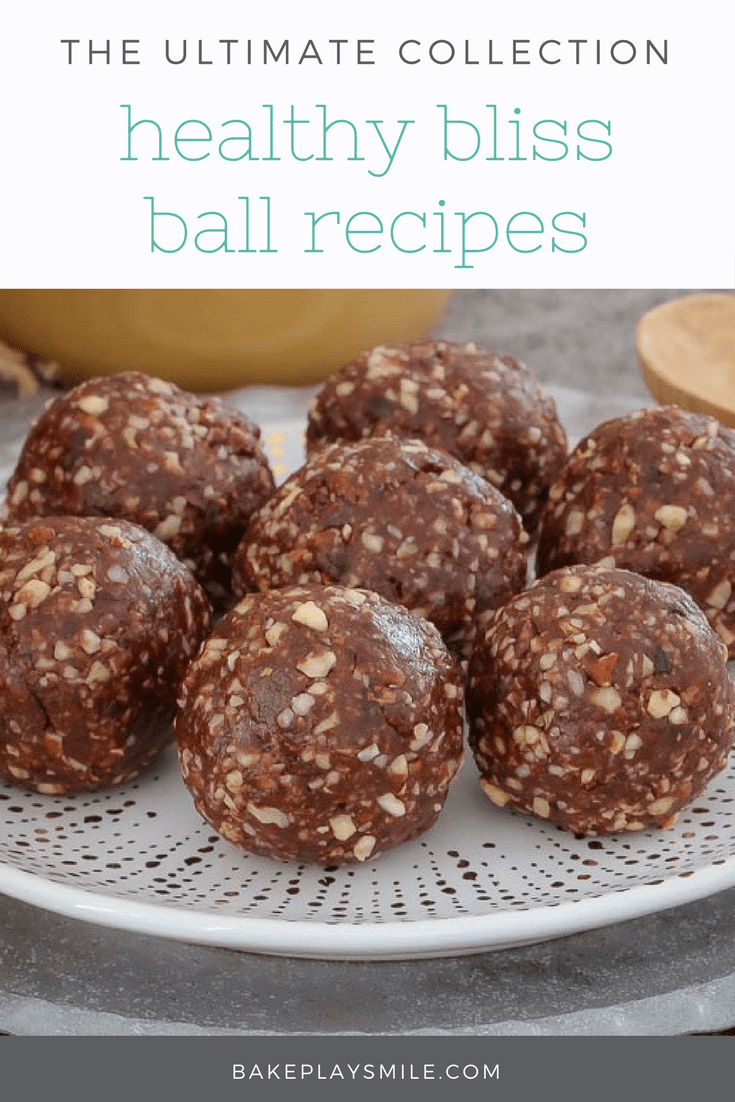 Peanut Butter Brownie Bliss Balls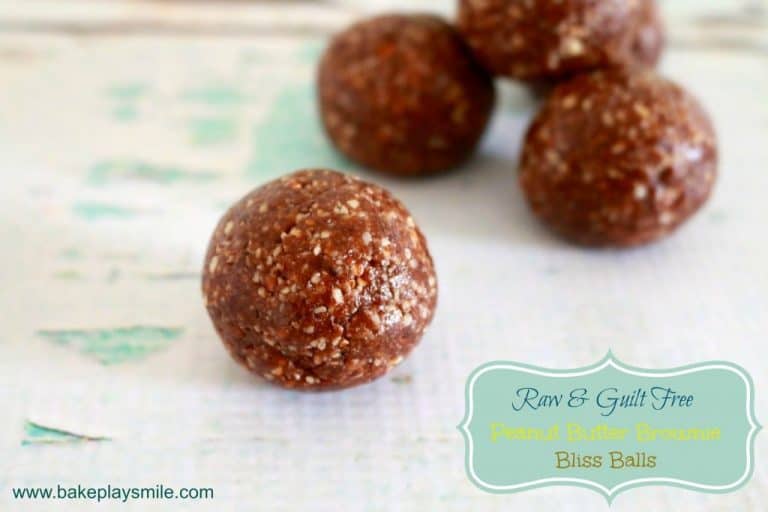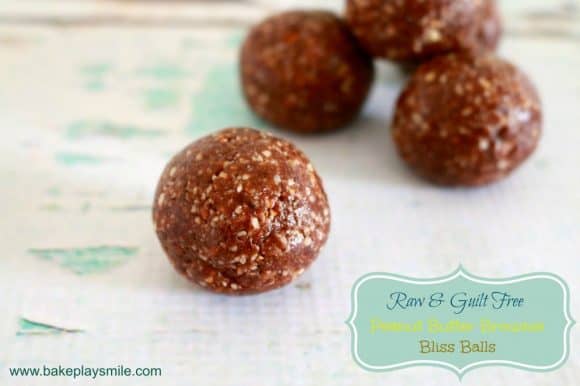 These are the mother of all bliss balls. I don't care how many recipes there are out there, these are hands-down my favourites. I come back to this recipe over and over again. If you're a fan of chocolate and peanut butter, you're going to LOOOOOVE these!
Double Chocolate Brownie Bliss Balls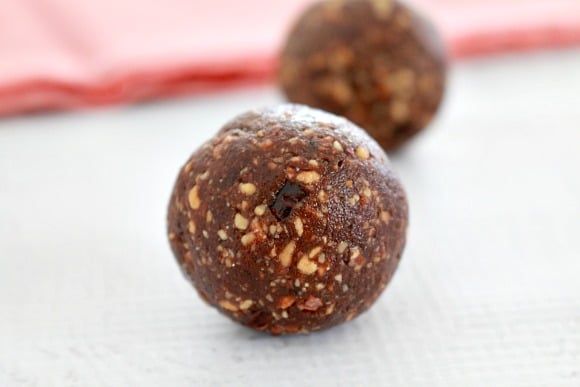 The only thing better than chocolate brownie bliss balls is DOUBLE chocolate! Plus they're completely guilt-free and will leave you feeling fit and fab in no time.
Chocolate Goji Berry Protein Bliss Balls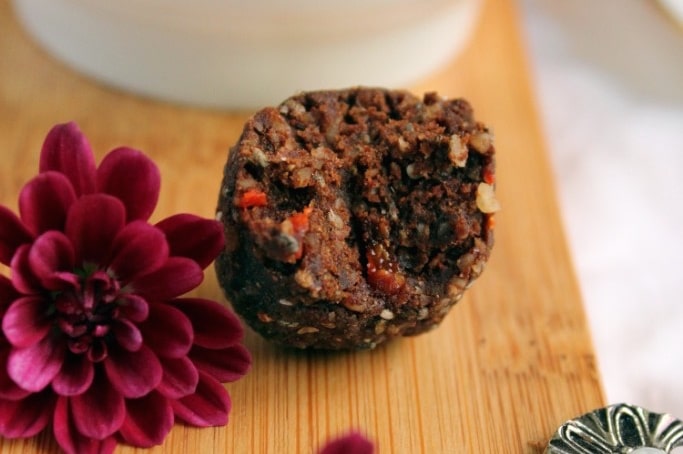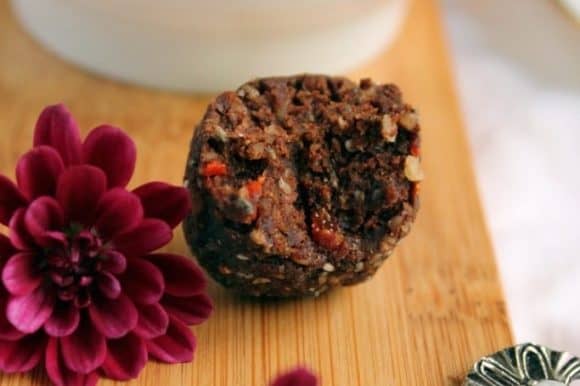 Kiss goodbye to the 3pm Freddo frog and say hello to a protein packed bliss ball.
Click here for the recipe from Treat Yourself Sweeter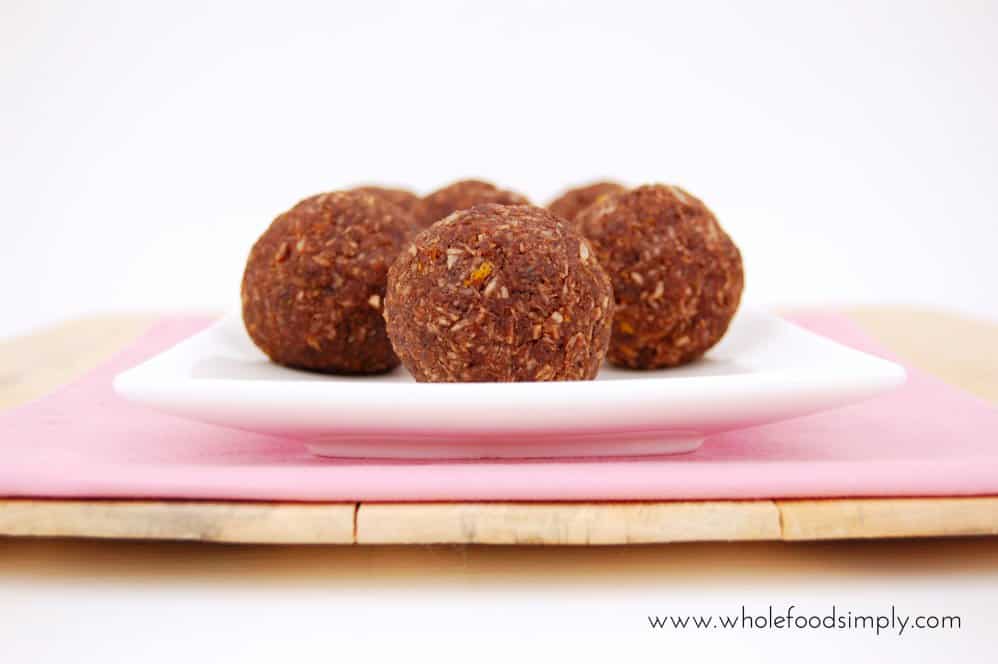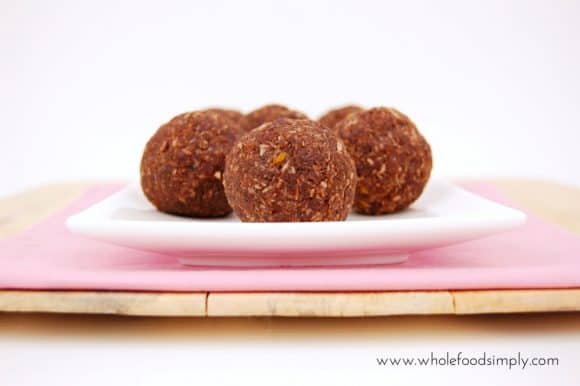 If you love the flavour combination of orange and chocolate then these yummy balls are for you!
Click here for the recipe from Wholefood Simply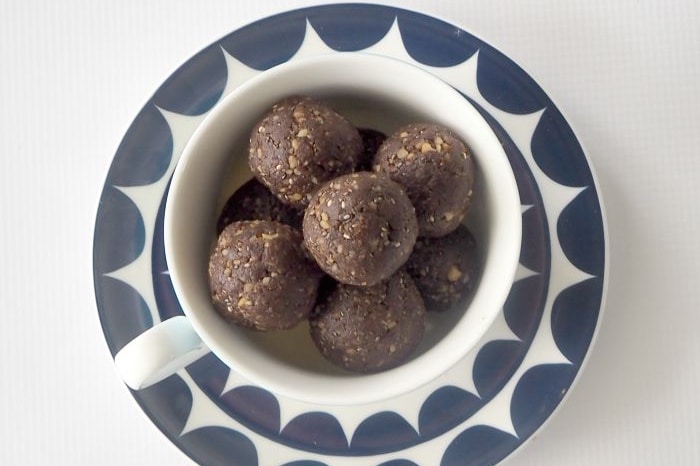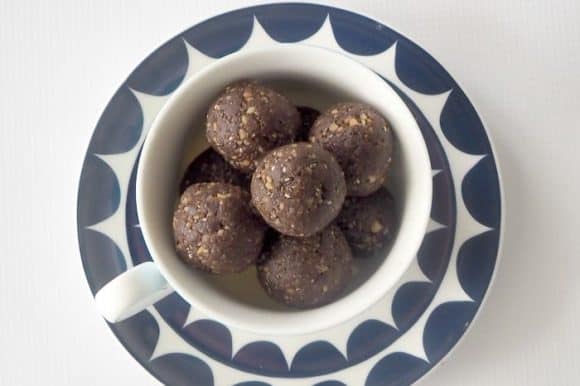 Sometimes it's hard to beat a classic fave. This simple chocolate bliss ball recipe is so yummy!
Click here for the recipe from Create Bake Make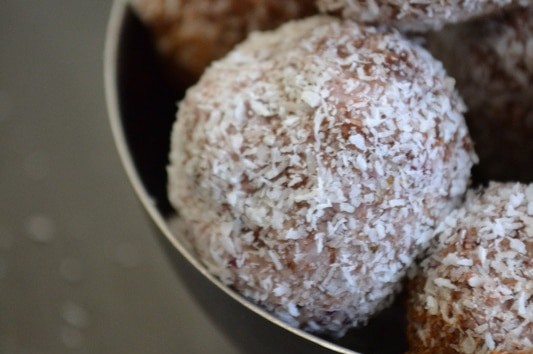 Move over Cherry Ripe bars… there's a healthy Strawberry Ripe Ball in town!
Click here for the recipe from Marinya Cottage Kitchen
Choc-Hazel Bliss Balls (just like a Ferrero Rocher)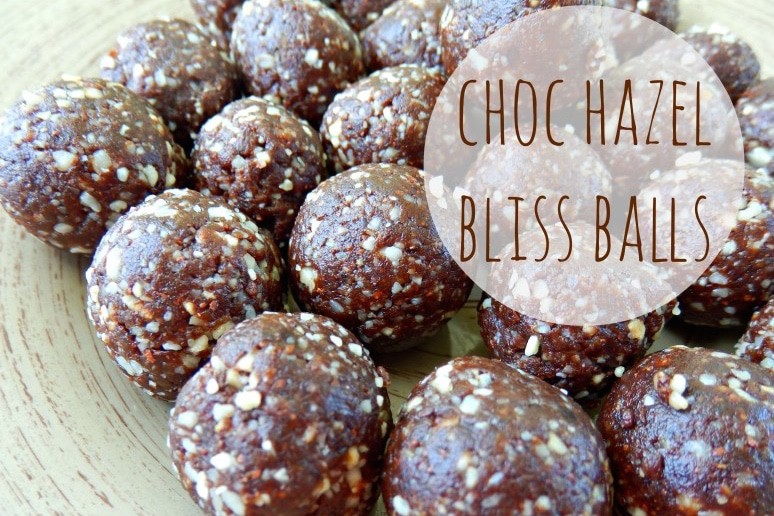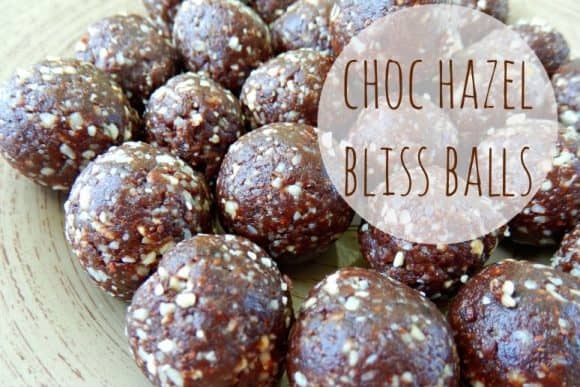 I find it hard to say no to a Ferrero Rocher (or 3!), but these raw and guilt-free bliss balls certainly help to stop any chocolate cravings.
Click here for the recipe from Natural New Age Mum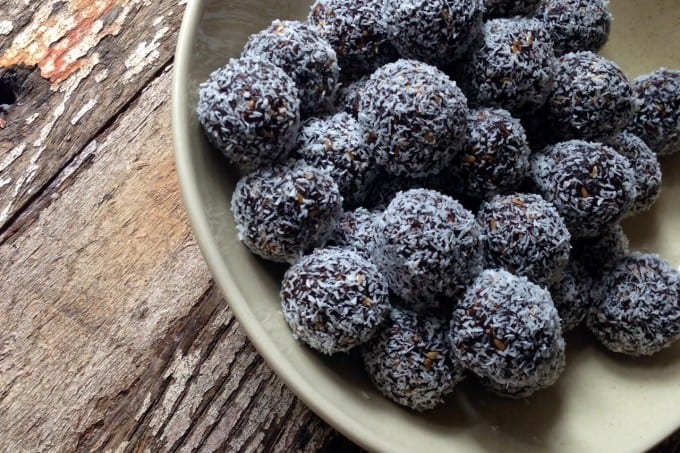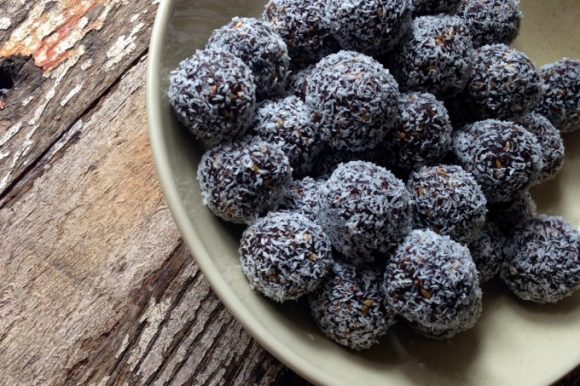 These Salted Carob Bliss Balls are A-MA-Z-ING!
Click here for the recipe from Alexx Stuart
Paleo Protein Balls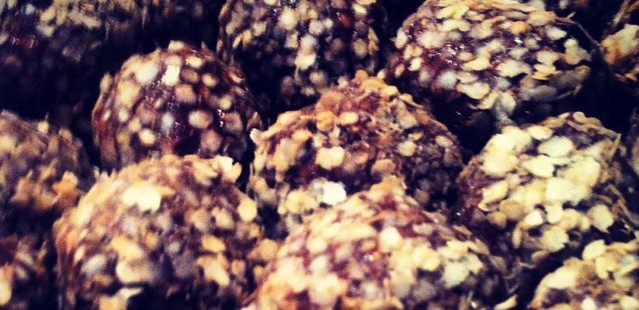 This yummy recipe from the super fabulous Lola Berry is all kinds of awesome… plus it's absolutely packed with healthy bits and bobs. Honestly, you will LOVE these balls.
Click here for the recipe from Lola Berry
Almost Guilt-Free Jaffa Bliss Balls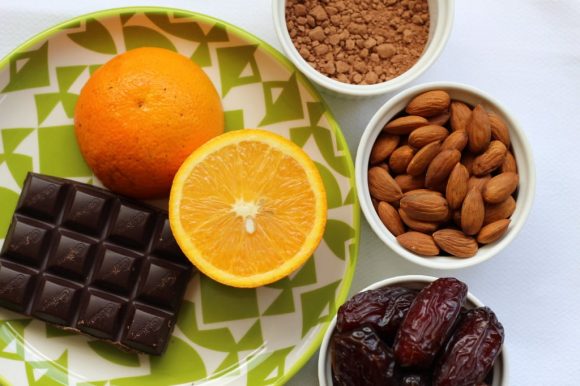 If you're after a nearly guilt-free bliss ball (that's just a teensy bit naughty), then make a big batch of these Jaffa Bliss Balls – they're SO darn good!
Click here for the recipe from Zamamabakes
So tell me… do you have a fave healthy bliss ball recipe that I've missed?