Thermomix cakes are simply the best! They're sweet, delicious and oh-so-simple to prepare using a Thermomix. Browse my collection of the very best Thermomix cakes as voted by you... from the most amazing mud cake to a classic New York cheesecake, a flourless orange cake to hummingbird cake and more!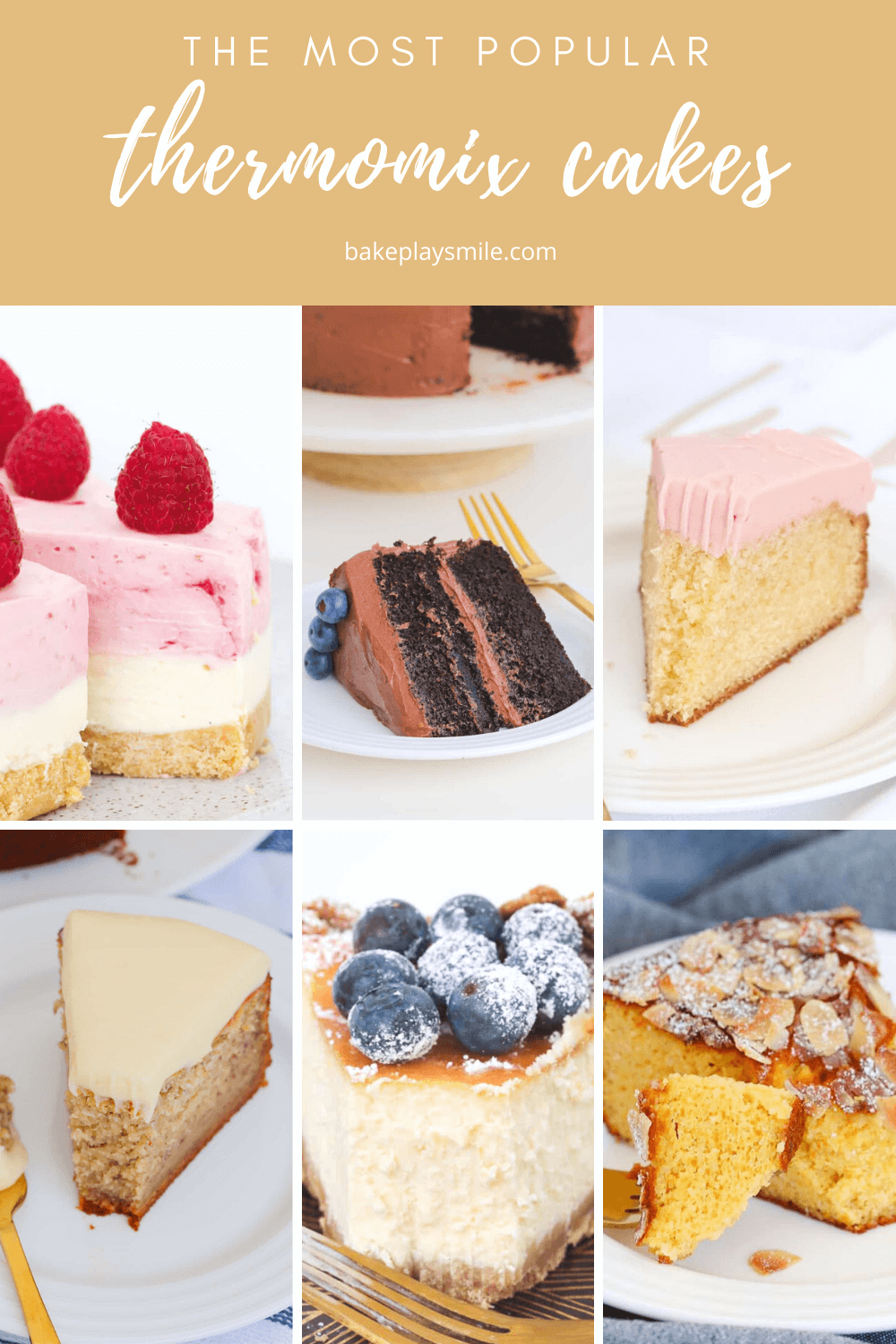 As much as I love going out and having coffee and cake at a cafe, there is absolutely no way you can ever beat a delicious homemade cake.
From the muddiest of mud cakes to the sweetest of banana cakes, there's everyone's favourite cake recipe in this yummy collection.
To access the recipes (they're all free and printable!), simply click on any of the links below to be taken to the full recipe.
The Very Best Thermomix Cakes
One of our most popular recipes as it looks so special and tastes divine, yet is so quick and easy. A perfect afternoon tea cake or beautiful dessert to enjoy.
Here is another of the most popular cake recipes on my website. Tried and loved by everyone!! Once you try this, you'll never use another mud cake recipe ever again (this is the one I use EVERY year for our family birthday cakes!).
You can't beat this chocolate-cherry combo! And it's WAY easier than a traditional black forest cake..! Perfect for a special birthday cake or a sweet little dessert. So easy to prepare using your Thermomix.
Who doesn't love a good crumble? This can be served as afternoon tea with a dollop of cream, or warm it up with a scoop of ice cream for dessert...
Nothing beats a classic baked cheesecake... and this one is all that and so much more. Classic just never goes out of style....
Serve with fresh blueberries for a fresh and fruity twist.
Banana cake is one of the most old fashioned cakes and it's still a firm favourite. Great for afternoon tea, lunch boxes or a bake sale. Add my rich and sweet cream cheese frosting for the ultimate cake.
You don't have to be gluten-free to fall in love with this yummy little one. Dense and moist with a lemony zest, and ready to be put in the oven in just 10 minutes. This cake doubles as a delicious dessert or a simple afternoon tea cake.
When you need a simple birthday cake or a great lunch box filler, this classic butter cake is the BEST!
Soft, fluffy and oh-so-sweet, this old fashioned cake is perfectly paired with a smooth buttercream frosting.
A chocoholics dream! This chilled dessert is always a favourite at parties - with kids and adults alike.
Serve with chocolate shavings and fresh berries for a simple dessert.
3 ingredients - that's right. It can't get much easier than that. Just because its gluten free doesn't mean it's not seriously dense, rich and oh so chocolatey!
How do you describe a Hummingbird Cake - it's a little bit of everything... bananas, pineapple, pecans and cream cheese frosting!
So easy to prepare, yet such a delicious cake to impress!
Moist, elegant and simple to make, oh, and gluten-free! This can be served as a delightful tea cake, but just add a dollop of cream and you have the perfect dessert cake too.
Again, by far one of the most popular cake recipe on Bake Play Smile. So good to share as you only need a small serve, and it keeps extremely well (if there's any leftovers!)
The one and only. Such a classic, no wonder it's stood the test of time. Smother it with the white chocolate cream cheese frosting for the ultimate finish.
Thermomix Recipe Cookbooks
For more simple and delicious Thermomix recipes, browse our collection of Thermomix cookbooks.
Click here to browse the cookbooks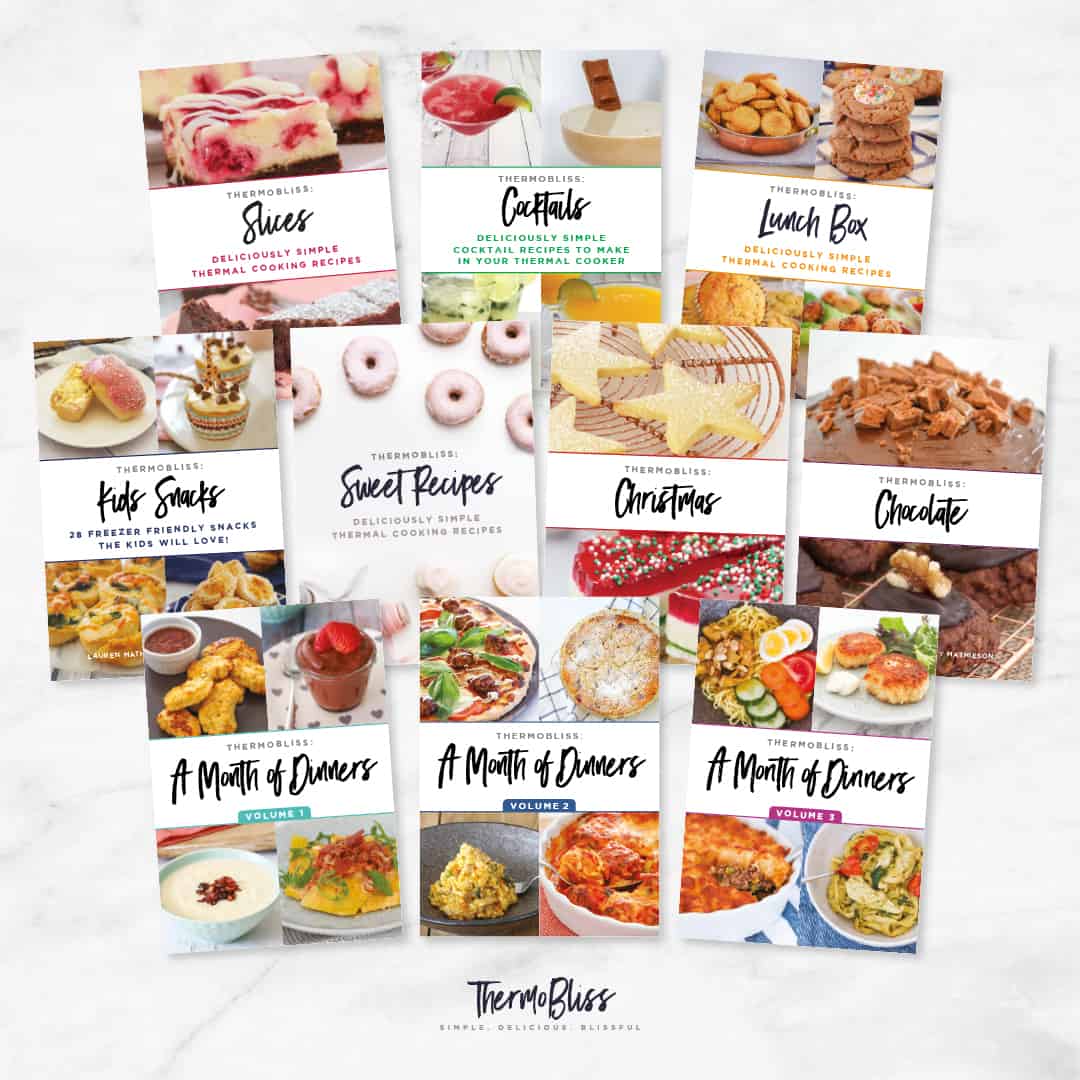 WANT EVEN MORE DELICIOUS RECIPES? Subscribe to my newsletter or follow along on Facebook or Instagram. And if you love baking, then please come and join my Facebook cooking club group or subscribe to my YouTube channel.