Healthy Carrot Cake Muffins made with carrots, apples, bananas and almond milk… they taste just like your favourite carrot cake recipe, but deliciously light and healthy!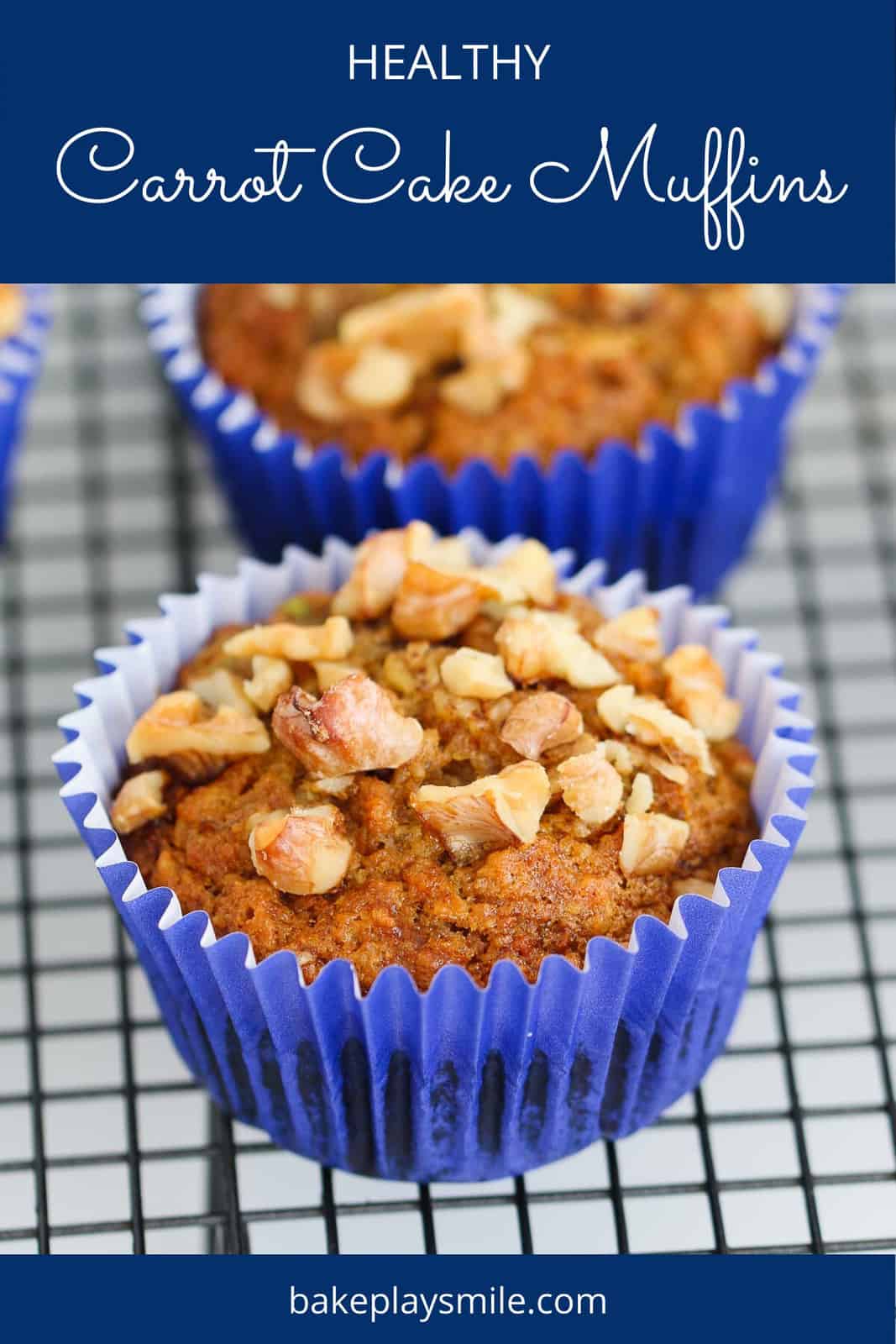 As much as we all love a sweet treat, they taste even better when you know that you're eating a HEALTHY sweet treat! Whether it's a bliss ball, a healthy muffin (like these carrot ones!) or a healthy brownie, you really can enjoy these delicious treats completely guilt-free!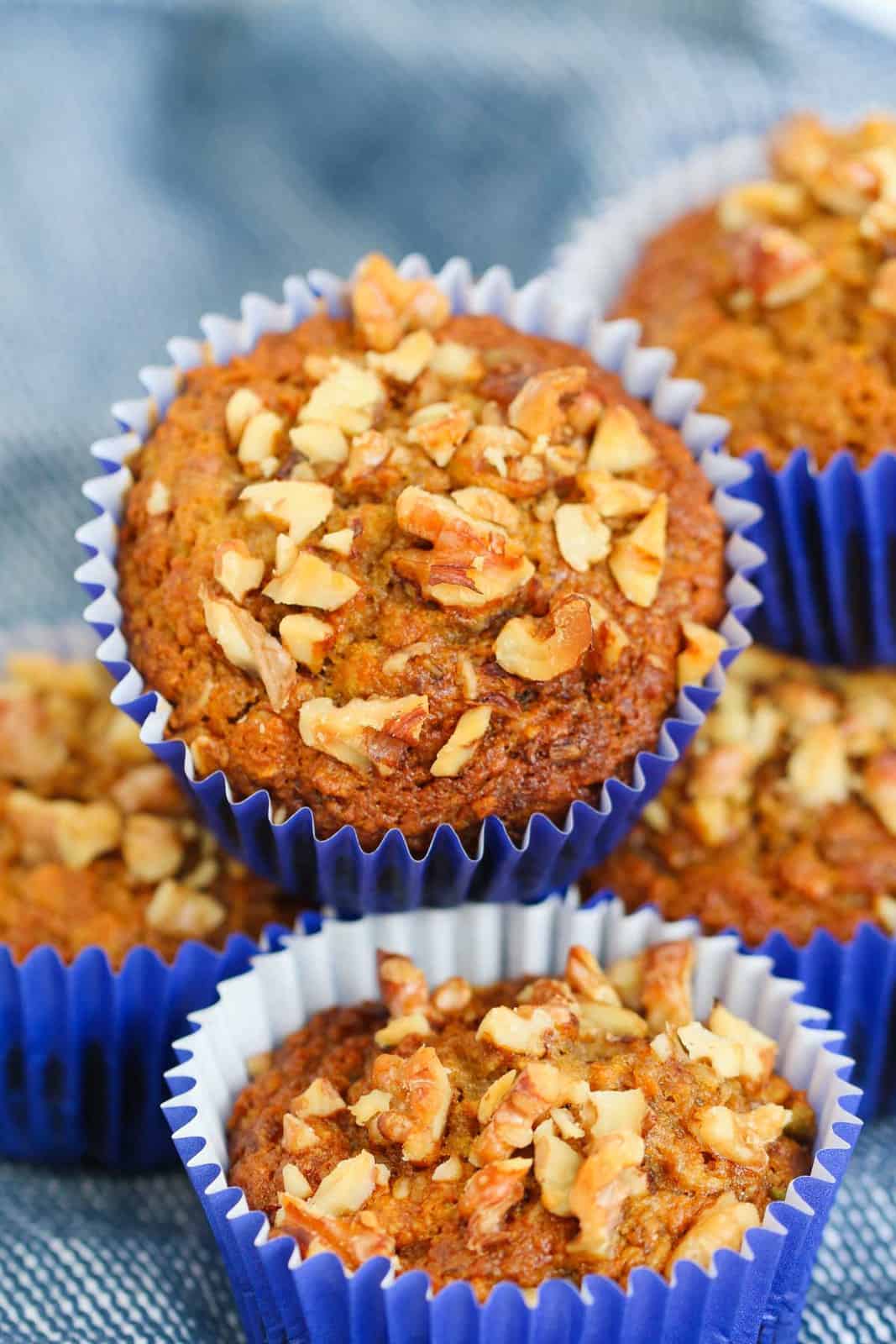 What You Need To Make Carrot Cake Muffins
*For ingredient quantities and the method, please scroll to the recipe card at the bottom of the post
Eggs – use large eggs (around 55g-60g each).
Coconut Oil – this can be bought from any major supermarket. If you live in a cool climate, the coconut oil may solidify in the glass jar – simply melt it in the microwave before using.
Sweeteners – our healthy muffins are sweetened using a combination of honey (or substitute with rice malt syrup), mashed banana, grated apple and a small amount of brown sugar.
Dry ingredients – the base of our carrot cake muffins are made using plain flour (or substitute with 1/2 plain flour and 1/2 wholemeal flour), almond meal (ground almonds) and rolled oats. Bi-carbonate soda is the rising agent, while sea salt and cinnamon add additional flavour.
Almond milk – is a healthy low fat, high calcium plant milk made from almonds with a creamy, nutty flavour. You can buy almond milk from any supermarket or make your own.
Optional nuts – chopped walnuts or pecans can be sprinkled over the top of the muffins before baking for a nutty crunch!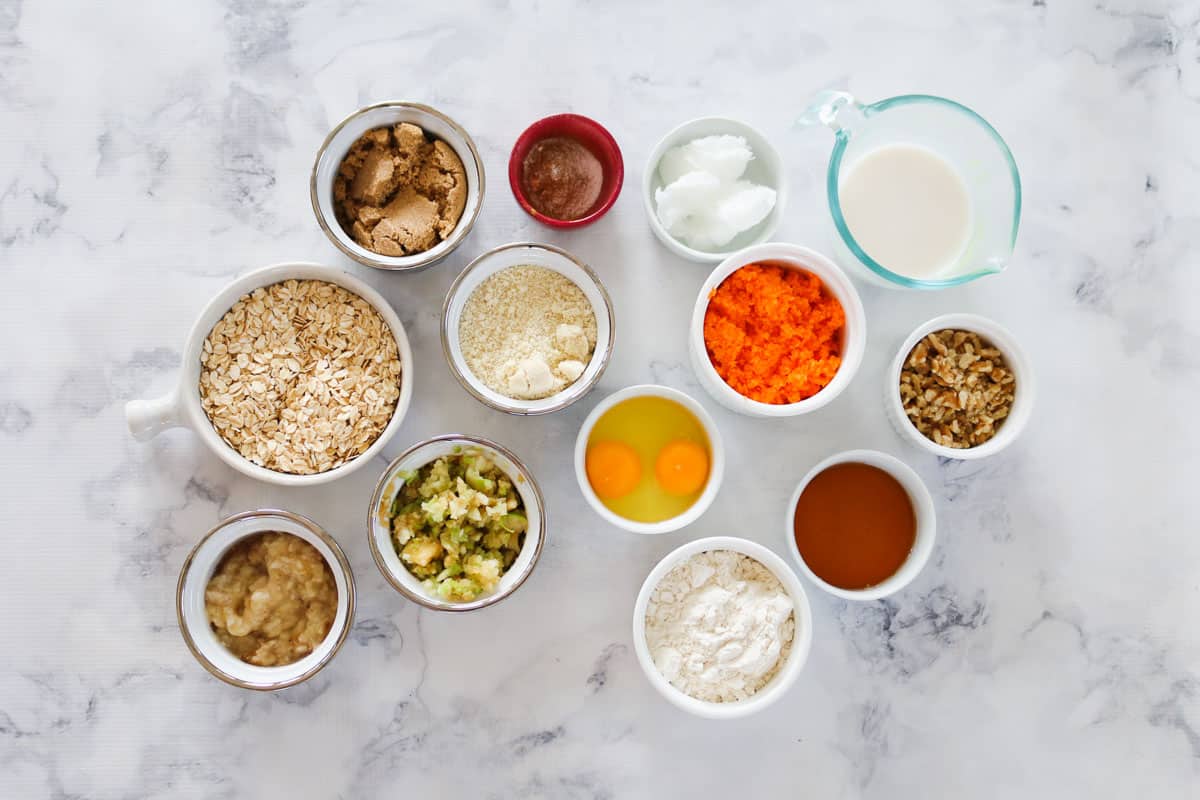 Why You're Going To Love This Healthy Muffin Recipe
This really is the perfect carrot cake muffin recipe! Here's why you're going to fall in love with them:
made from healthy plant-based ingredients
can be made using a mixing bowl and spoon or a Thermomix
are lower in fat and sugar than other muffin recipes
are great for kids and toddlers
perfect for school lunch boxes (omit the nuts)
the preparation involves just one bowl and 10 minutes!
How To Make Carrot Cake Muffins
*For the full method, please scroll to the recipe card at the bottom of the post.
You are going to LOVE how easy this recipe is… just 10 minutes prep time and only one bowl to wash up!
Step 1 – Whisk the eggs, coconut oil, mashed banana and honey together.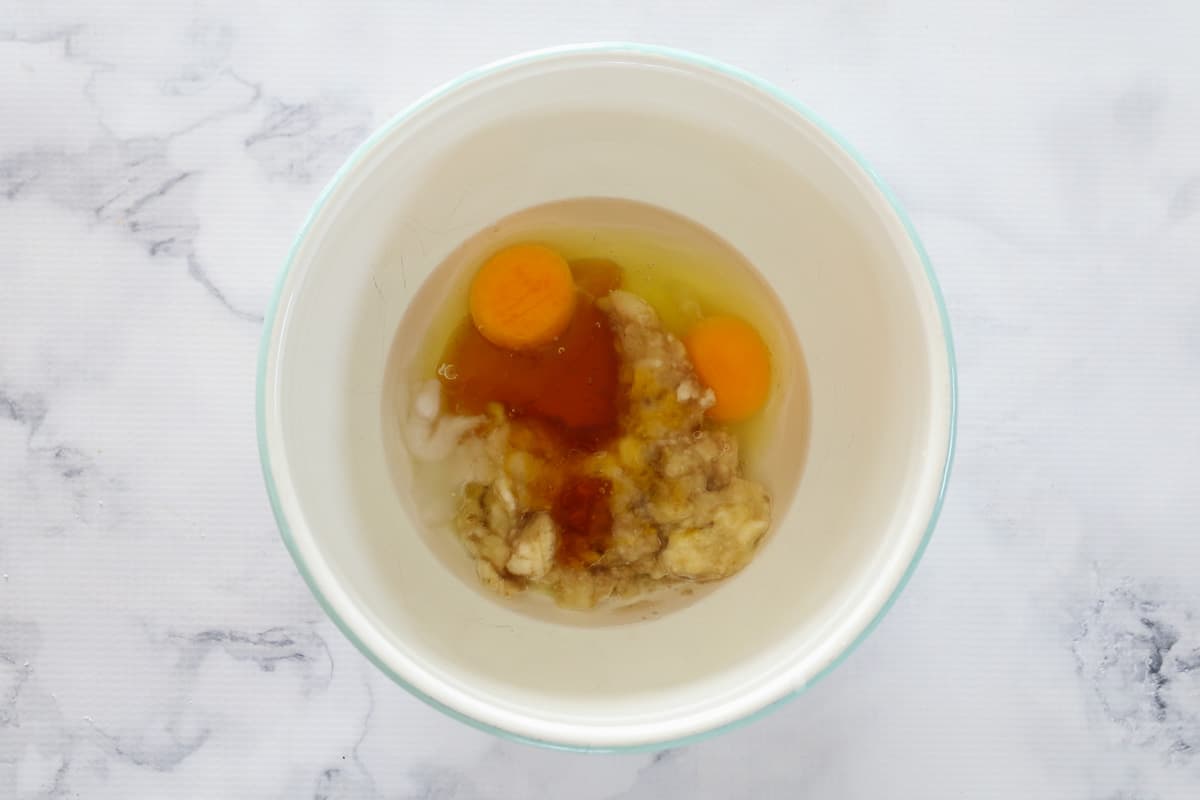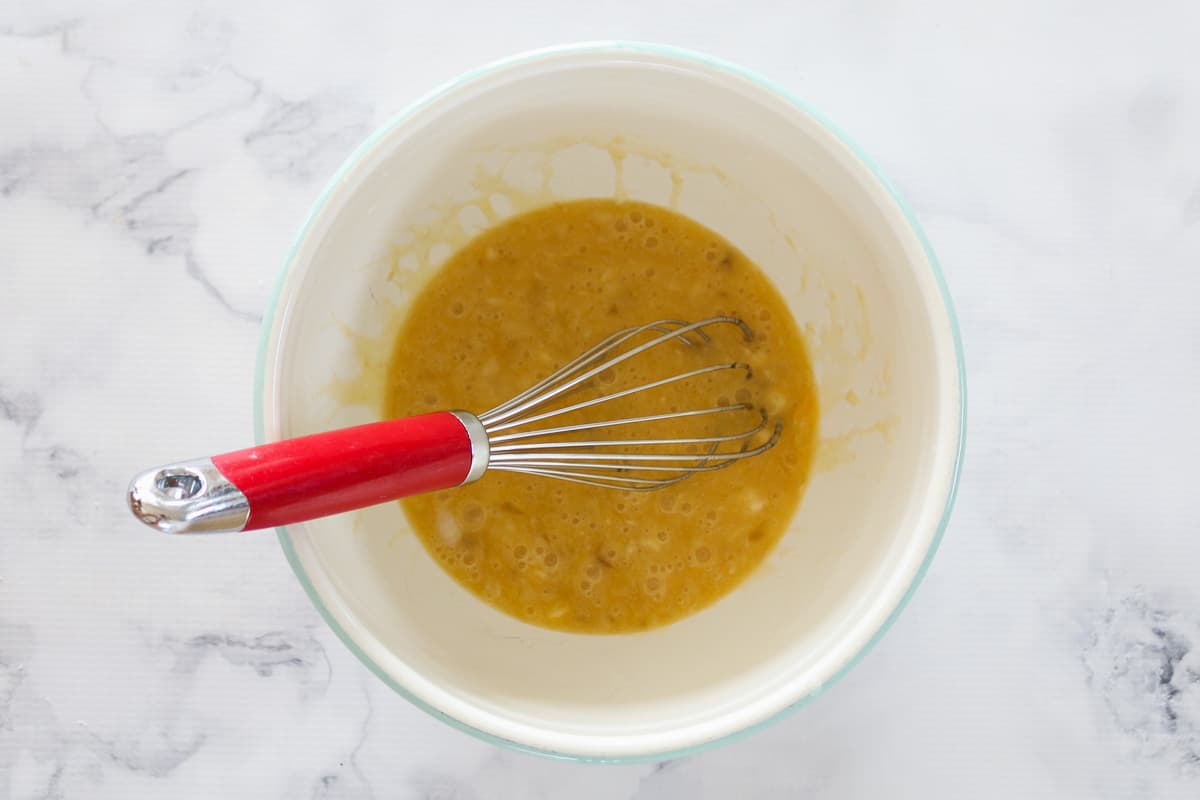 Step 2 – Add the apple, sugar, salt, bi-carb soda, cinnamon and almond milk and whisk.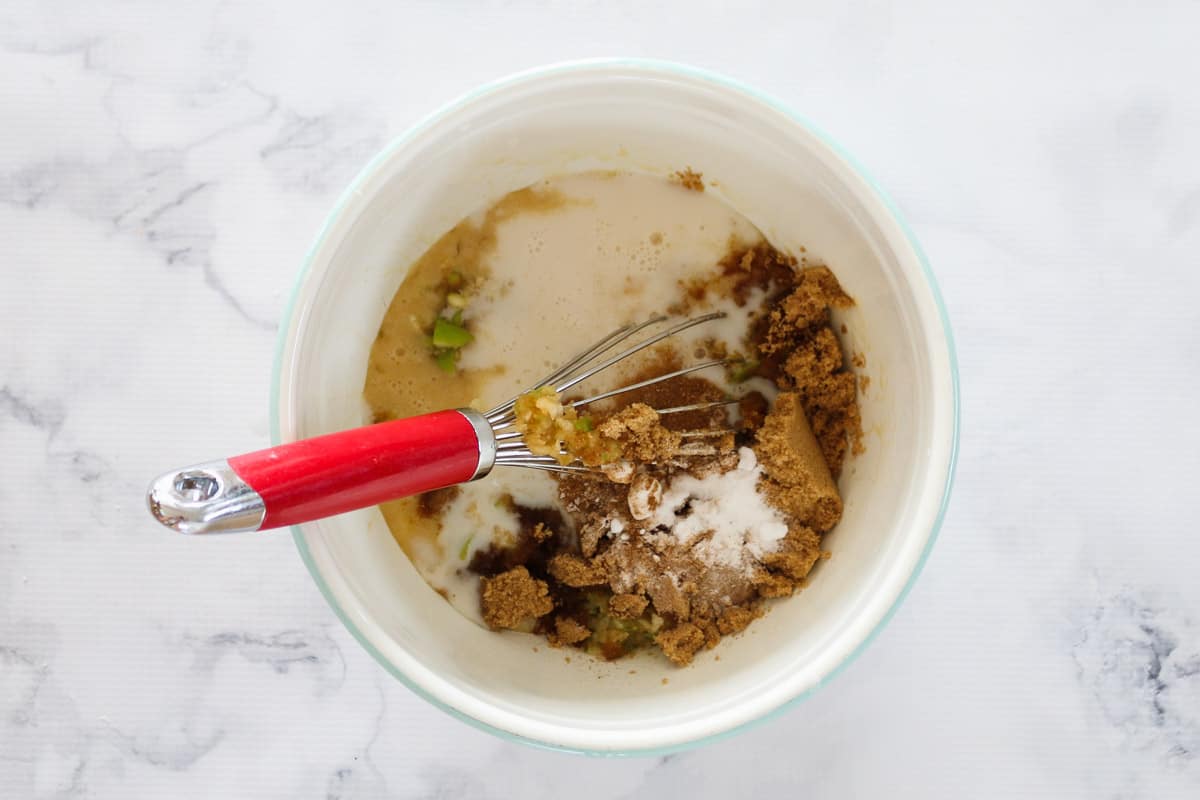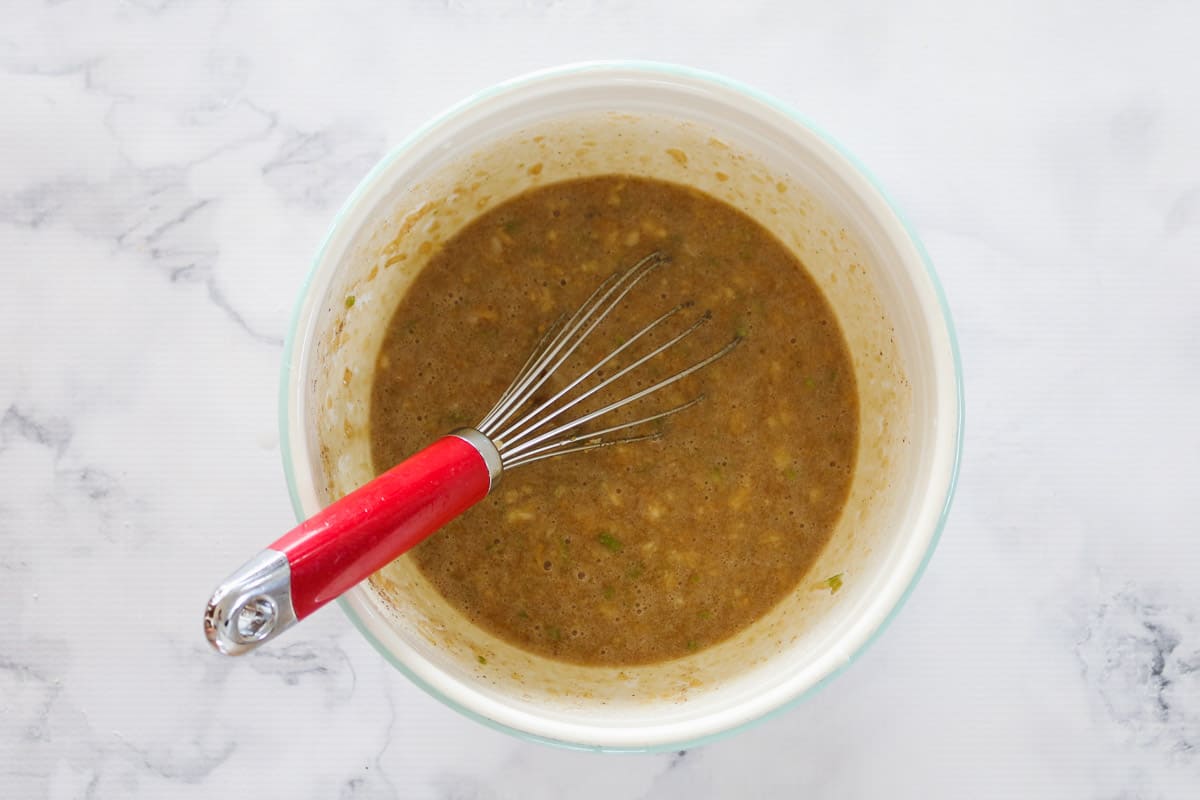 Step 3 – Fold through the carrot, oats, almond meal and flour.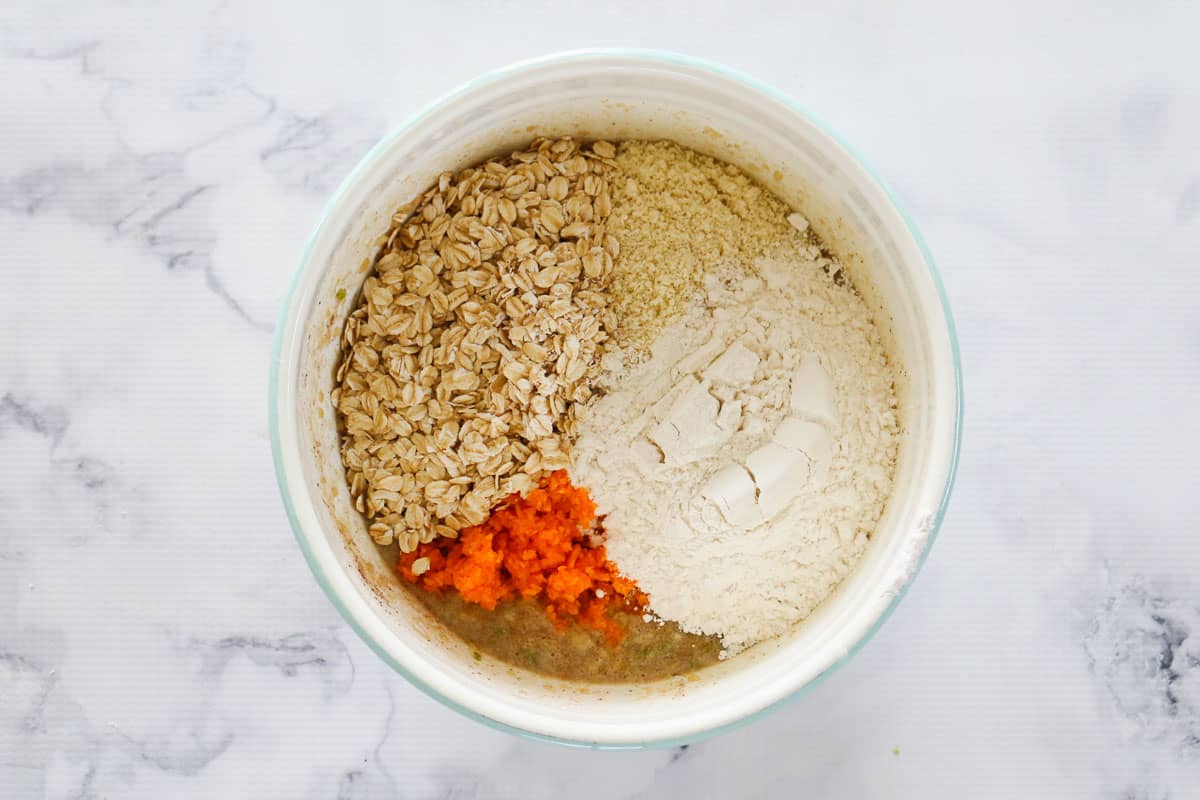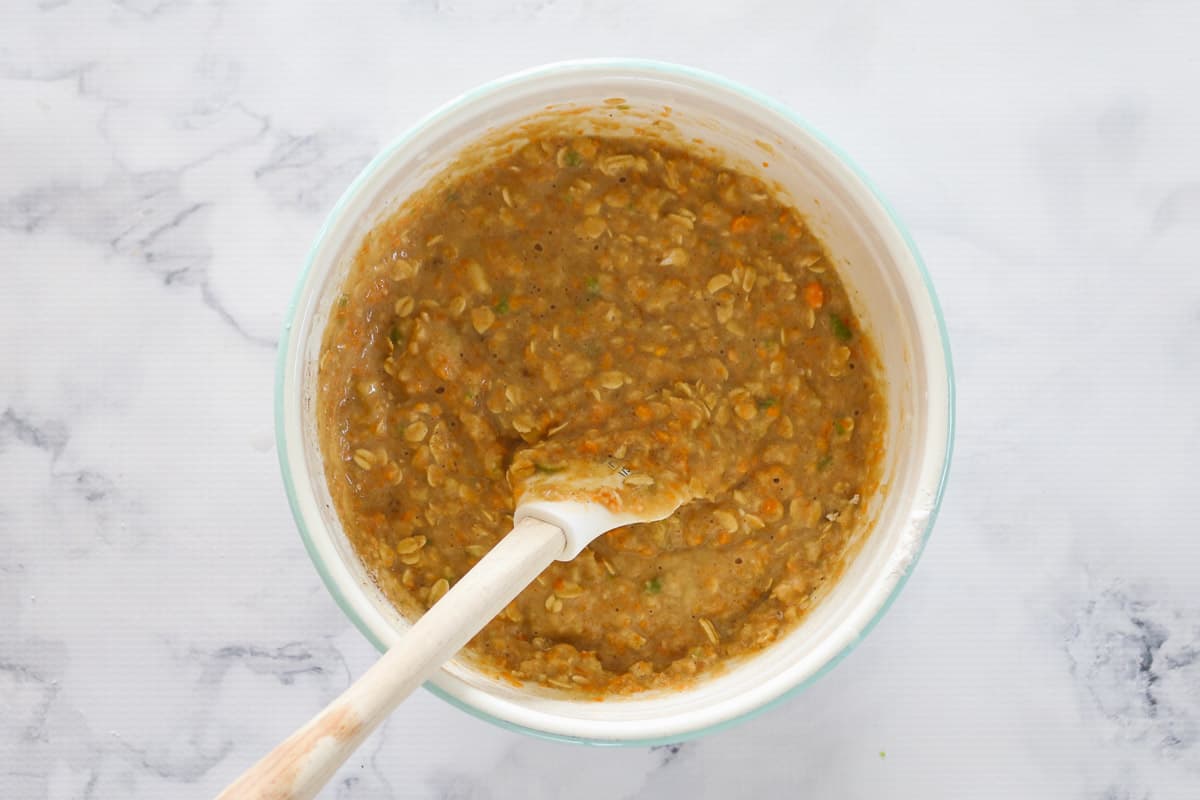 Step 4 – Divide the mixture amongst the prepared muffin tray holes and sprinkle over chopped nuts (optional). Bake.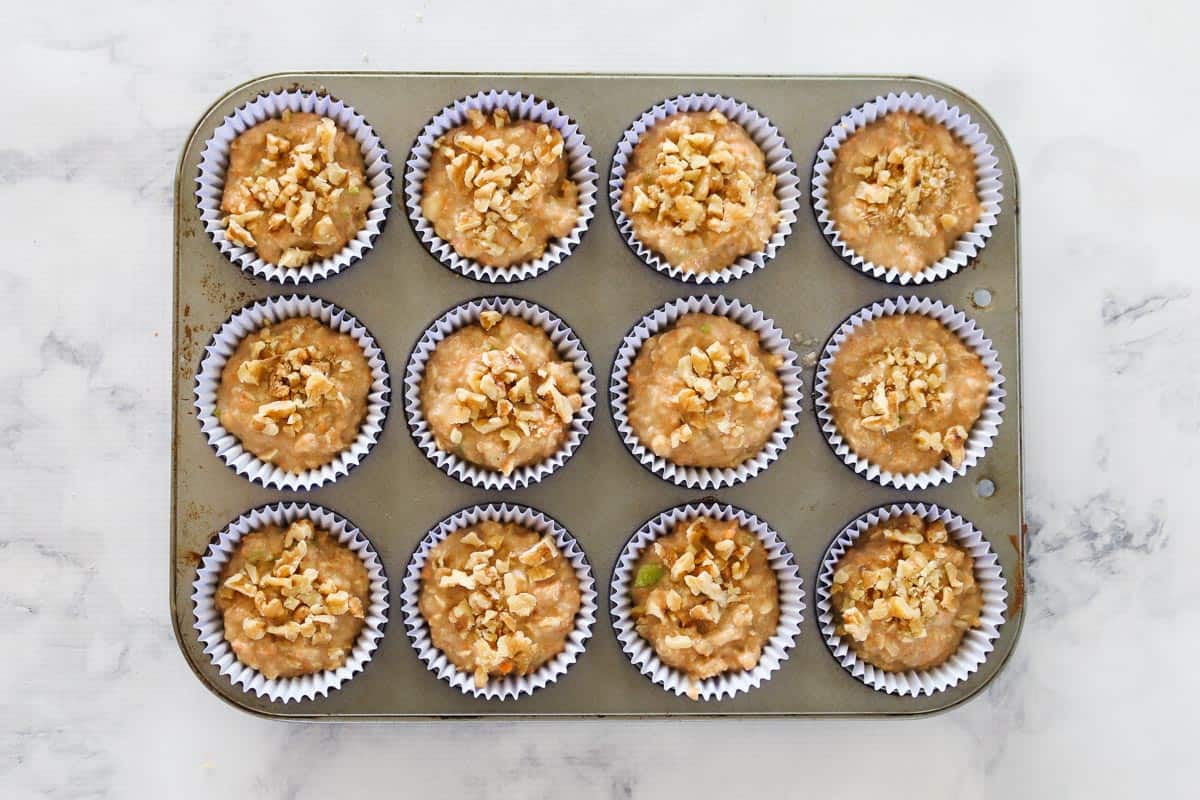 Tips For Baking Perfect Muffins
Storing – Carrot cake muffins can be stored in an airtight container at room temperature for up to 3 days. Alternatively, they can be frozen for up to 3 months. Allow to defrost at room temperature before consuming.
Use room temperature ingredients.
Fold through the dry ingredients – don't over-mix.
Add rice to the bottom of the muffin tin holes (this stops the paper cases from getting greasy).
Sprinkle chopped pecans or walnuts over the top of the muffins before baking for a beautiful crunch.
Bake until lightly golden and the muffins spring back when touched
Store the muffins at room temperature (not in the fridge – or they'll dry out).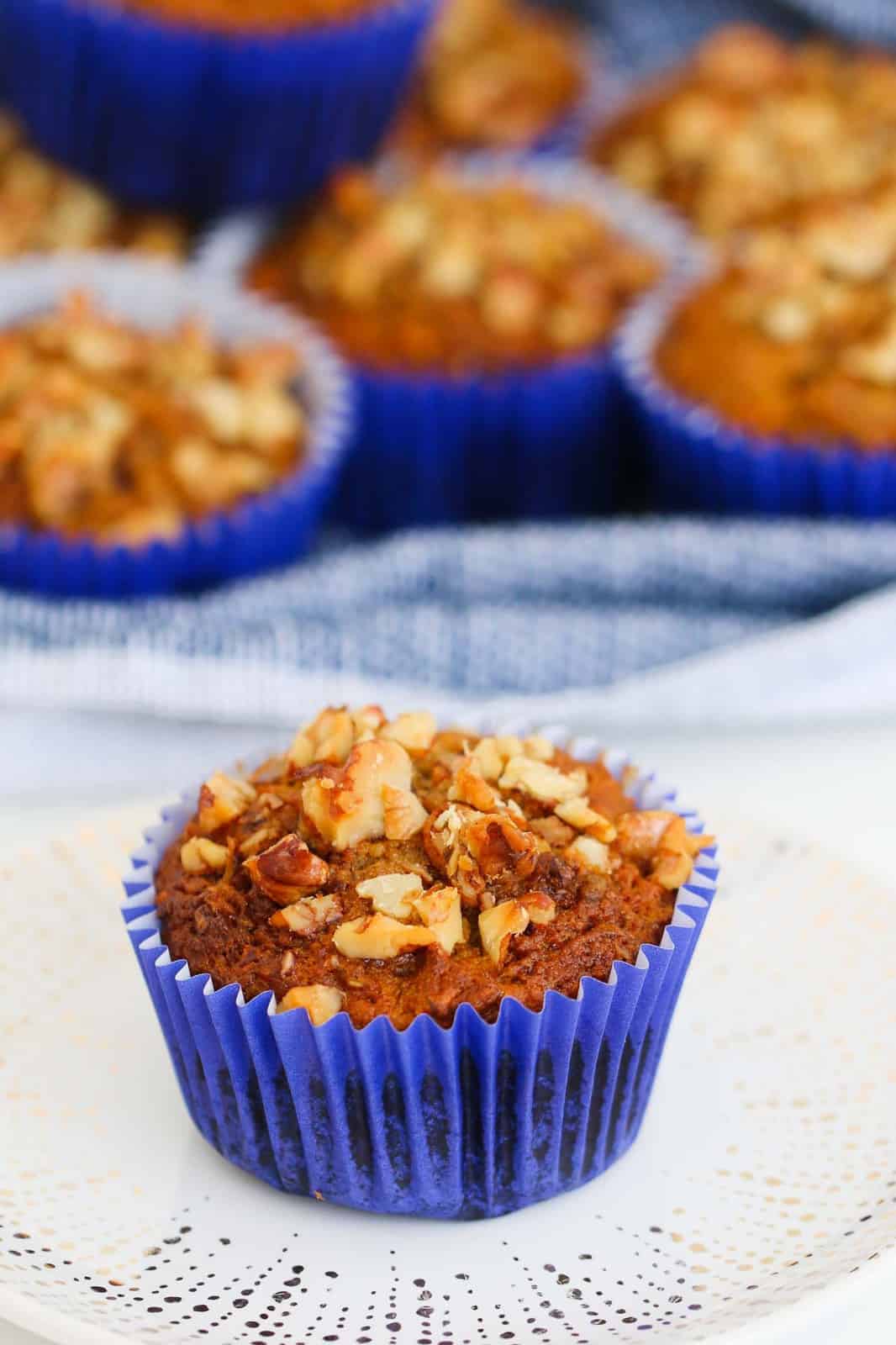 More Healthy Muffin Recipes
If you love our healthy carrot cake muffins, then you're going to become obsessed with these simple and healthy muffin recipes too: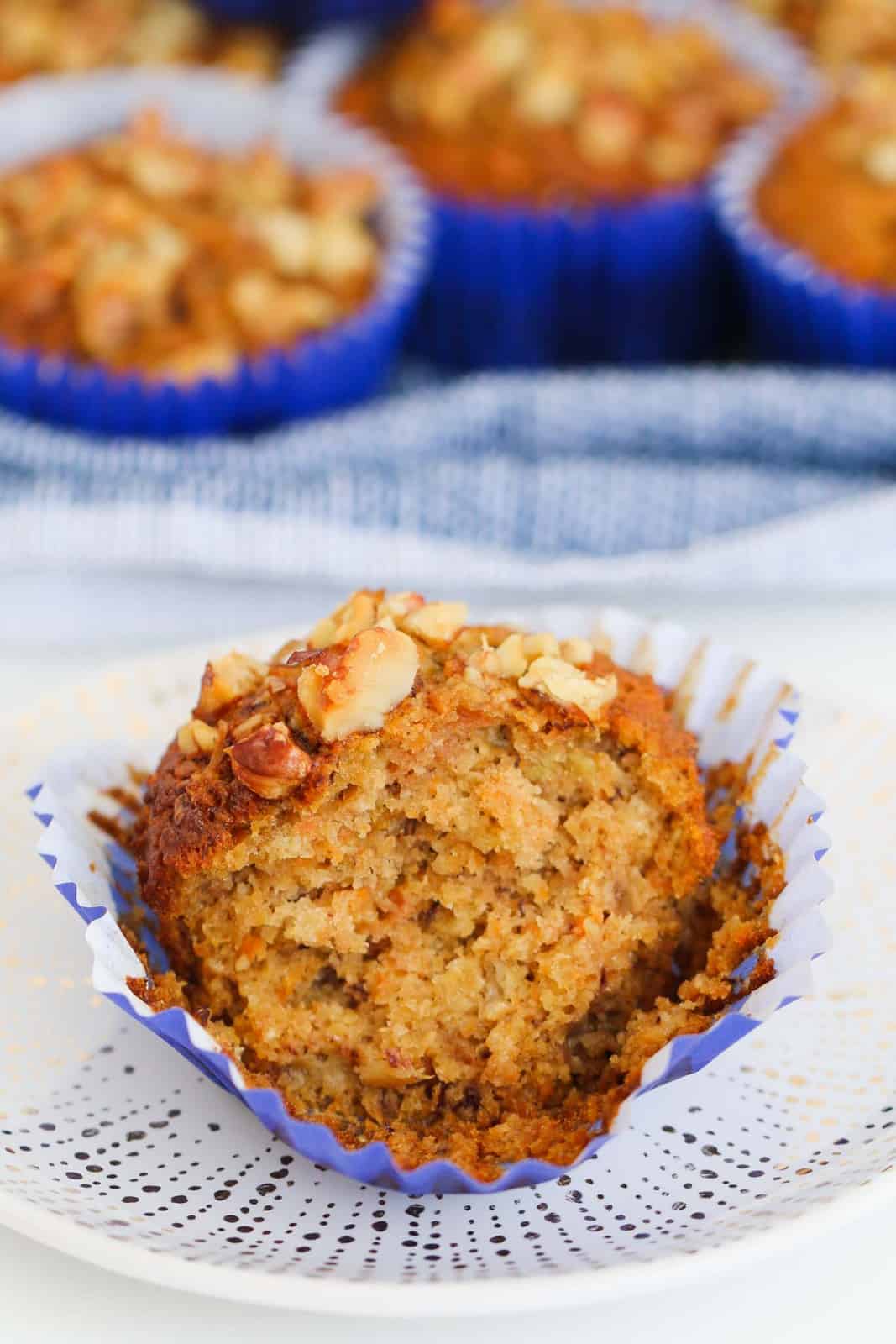 Healthy Food Swaps
Our carrot cake muffins are a super healthy alternative to a carrot cake. But if you're looking for some more simple, everyday healthy food swaps, check out these easy ideas!

WANT EVEN MORE DELICIOUS RECIPES? Subscribe to my newsletter or follow along on Facebook or Instagram. And if you love baking, then please come and join my Facebook cooking club group or subscribe to my YouTube channel.