Cookies and biscuits can be deceiving… a recipe might look oh-so-simple and foolproof, and yet you find yourself pulling out of the oven cookies that are flat and overcooked. Yep, it's happened to all of us. So here's my top 10 tips for perfect cookies and biscuits (and don't worry – none of them are tricky or hard!!).
1. Read the whole recipe first
It might sound obvious, but how many times do you start a recipe, only to get partway through and realise you're missing a key ingredient (or two). I've done that SO MANY times and it really can throw your cookie baking into chaos. Make sure you've read the recipe, have all of the ingredients on hand and know how long it will take before you get started.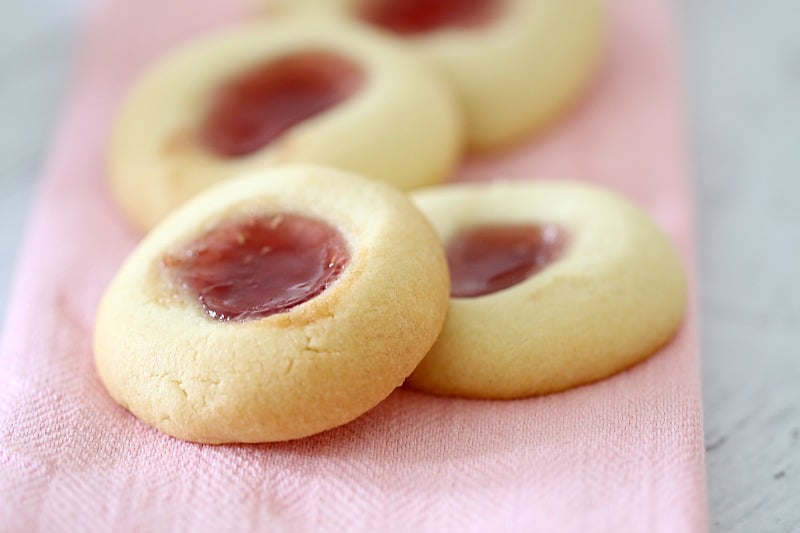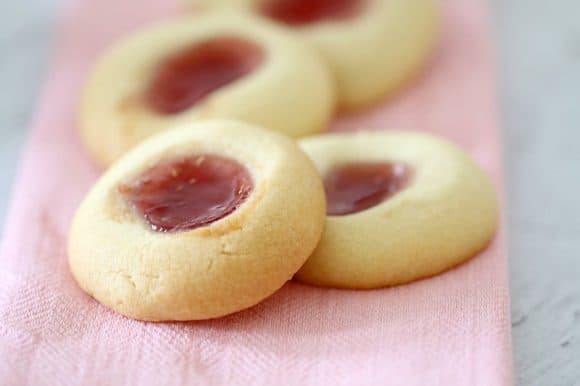 2. Know your oven
Some ovens run hotter than others. Get to know your own oven and adjust the cooking time of recipes accordingly. Don't just assume that the cooking time in a recipe will be right for your oven (because it often won't be!!). If you're not sure of the temperature of your oven, buy an oven thermometer to get an accurate temperature reading.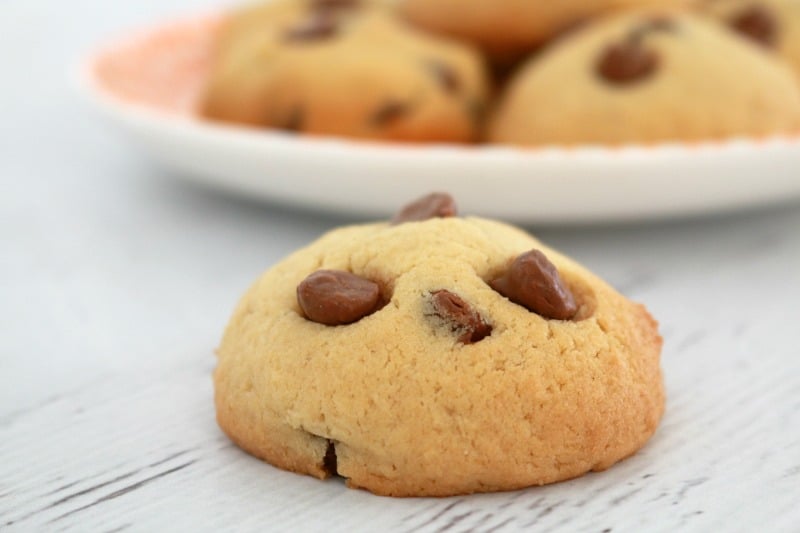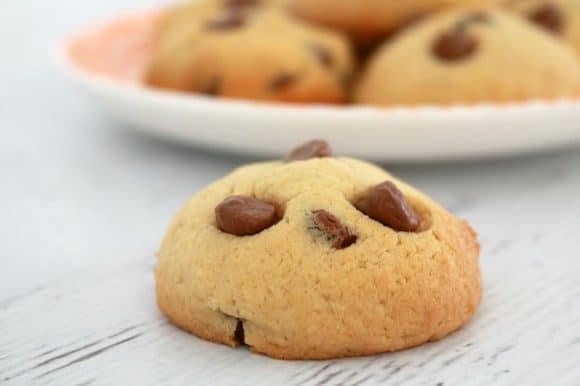 3. Always pre-heat your oven
Speaking of your oven, make sure you pre-heat it approximately 10-15 minutes before baking your cookies. If a recipe calls for the temperature to be 180 degrees celsius, it needs to be at that temperature before your cookies go in (unless a recipe states otherwise).
4. Check your ingredients
One of the most common reasons why cookies don't turn out perfectly is because the bi-carb soda or baking powder used is out of date. Always check the expiry dates on your products. If you're not sure (or if the box has been left open), you can test them by seeing if they bubble when:
you add baking soda to vinegar, or;
you add baking powder to hot water.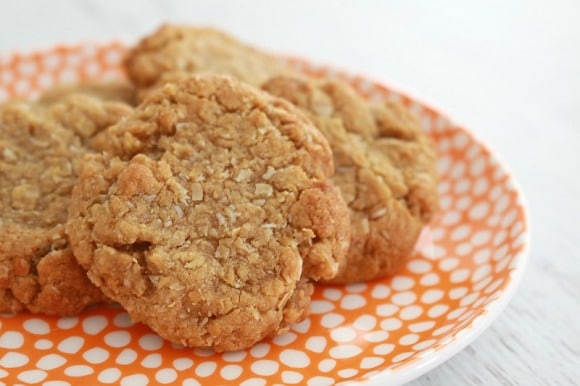 5. Room temperature ingredients
Unless a recipe tells you otherwise, have all of your ingredients at room temperature before baking. Yep, I know it's so darn hard to remember to get those eggs out early, but it's really, really important!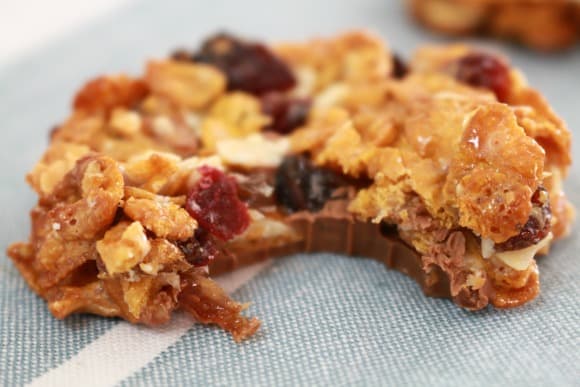 Perfect Florentines
6. Measure your ingredients correctly
How often do we just scoop the flour out of the container and pour it straight into a bowl, or use spoons that aren't standard size? Yep, ALL. THE. TIME. If you want perfect cookies, you've gotta measure your ingredients properly. When measuring dry ingredients like flour, use a flat spatula or knife to level off the top. Pour liquid ingredients into a larger measuring jug than what you need so it doesn't overflow.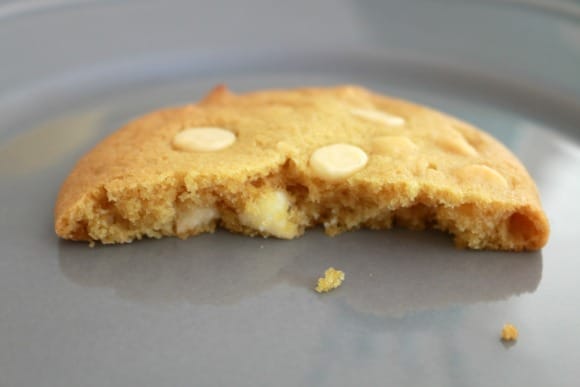 Lemon & White Chocolate Chip Cookies
7. Using the correct baking tray
Generally the best tray to use when baking cookies is a flat baking tray with small or no sides. Flat baking trays will allow your cookies to cook more evenly.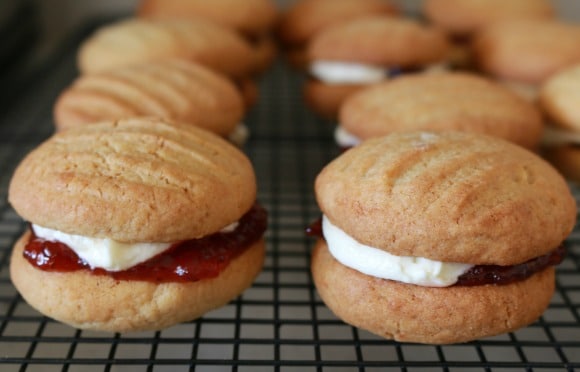 8. Preparing your baking tray
Lightly grease your baking trays with butter before cooking. If you don't want your cookies to spread out during baking, it's also a great idea to lightly flour the tray (and shake off any excess) after greasing – this is a particularly handy trick if you're baking cookies with chocolate in them as the flour will help to prevent the chocolate from sticking and burning to the tray. If you're not a fan of greasing your cookie trays, then you can always use baking paper or non-stick silicone mats instead.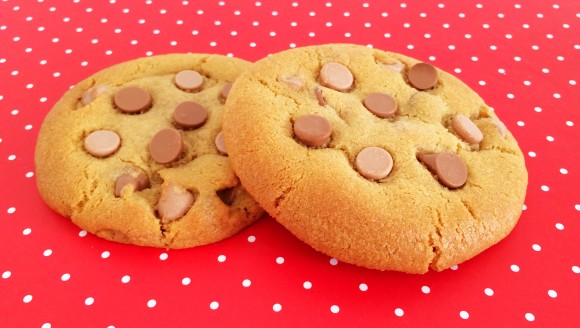 Chocolate Chip Cookies
9. Cookie size
Whether you're cooking large cookies or small ones, they need to all be the same size. This will ensure that they're cooked evenly. Leave a good gap (approximately 5cm) between your cookies to allow for spreading.
10. Baking the cookies
Place the baking tray in the centre of your oven for more even cooking. If possible, bake one tray of cookies at a time (as placing trays above one another in the oven causes uneven baking). Rotate your cookie tray halfway through cooking. Check your cookies just before the time that the recipe states… and then watch them like a hawk! One or two extra minutes can mean the difference between perfect cookies and inedible ones (trust me on this one… I know from personal experience!). Remove your cookies from the oven, allow to cool for a minute or two and then carefully remove with a flat egg flip to a wire cooling rack. You don't want to leave the cookies on the tray or they will continue to cook.
And there's my top 10 tips for perfectly baked cookies! Do you have any more gems of wisdom to add to the list?