Putting together a Chocolate Grazing Platter has never been so easy... all you need is 5 minutes and a whole lot of your favourite chocolates!!!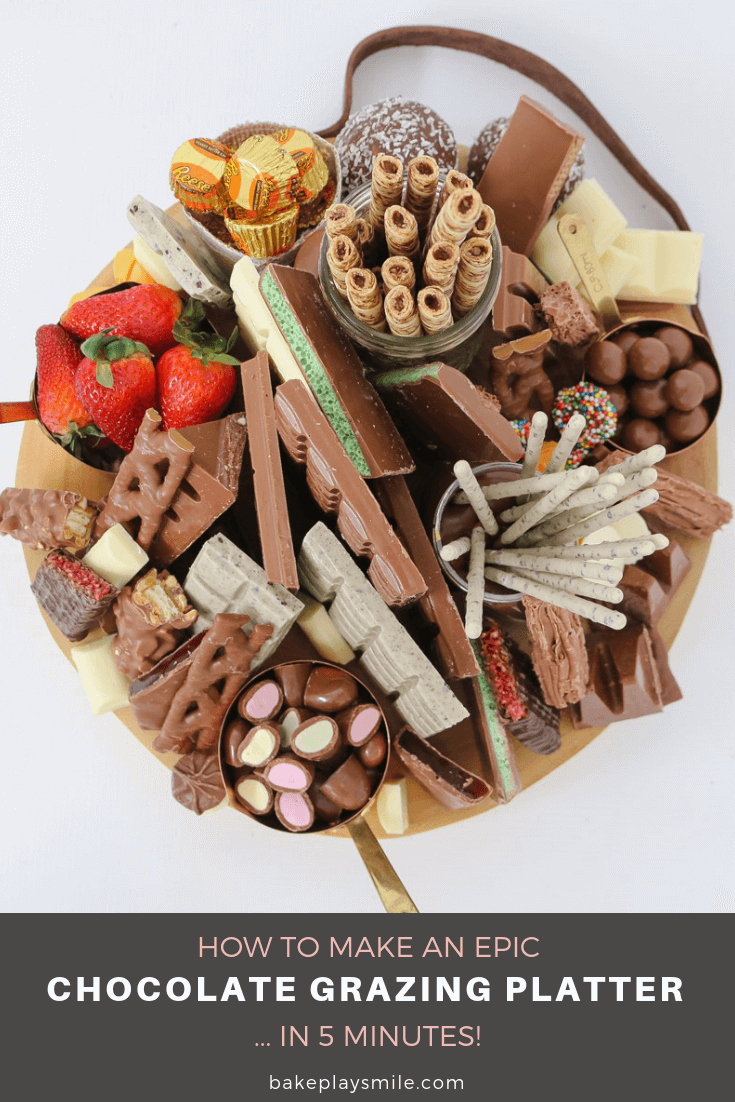 If you've been visiting Bake Play Smile for a while now, you'll know that I'm ALL about things that look and taste amazing... but take little to no effort. And this Chocolate Grazing Platter is exactly that (about a bazillion times over!!).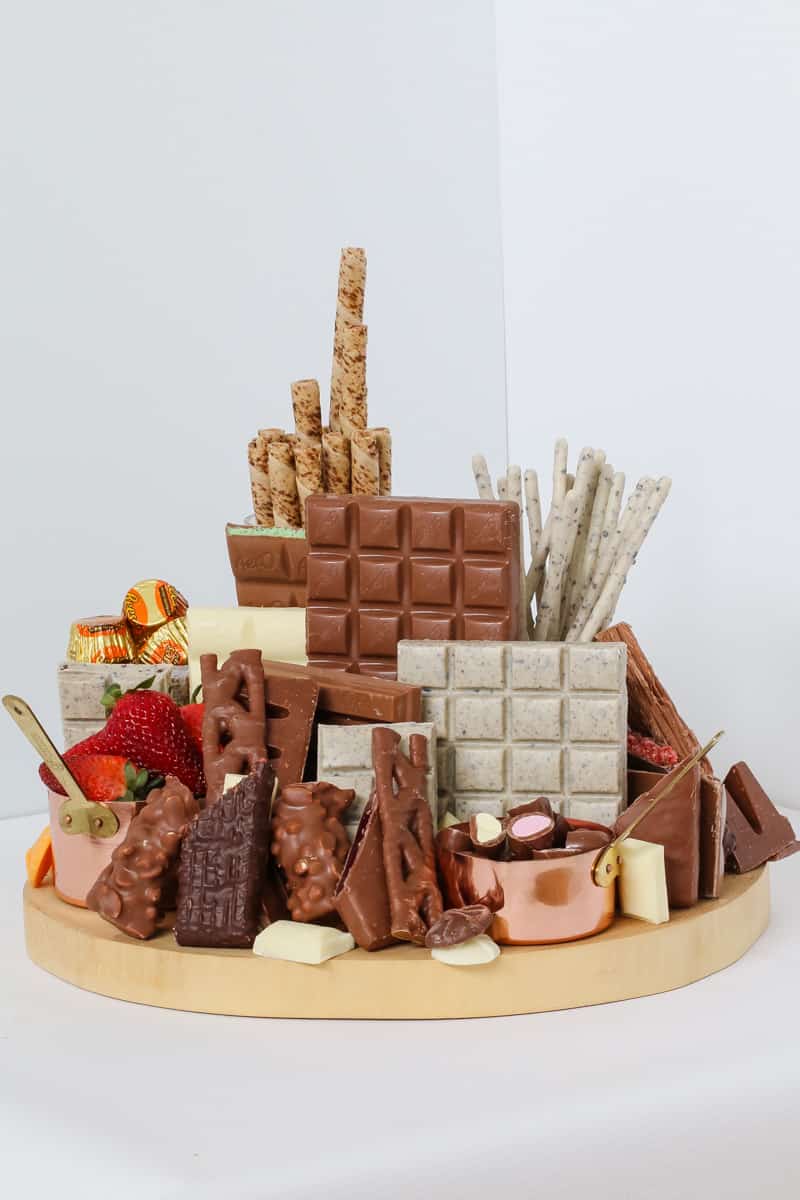 I'd been wanting to make one of these boards for ages... and so you can totally understand my excitement when one of my besties had her baby shower (and I was put on 'sweet food duty'). The Chocolate Grazing Platter was finally going to happen!!!!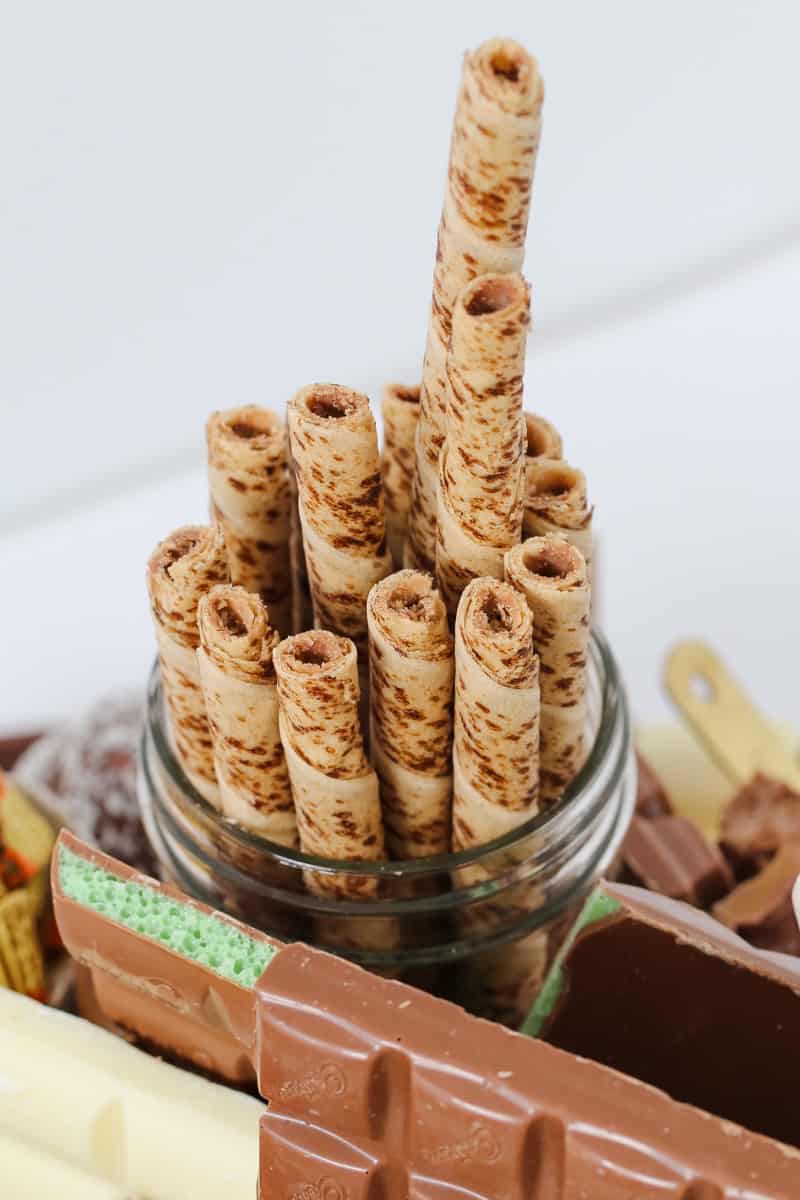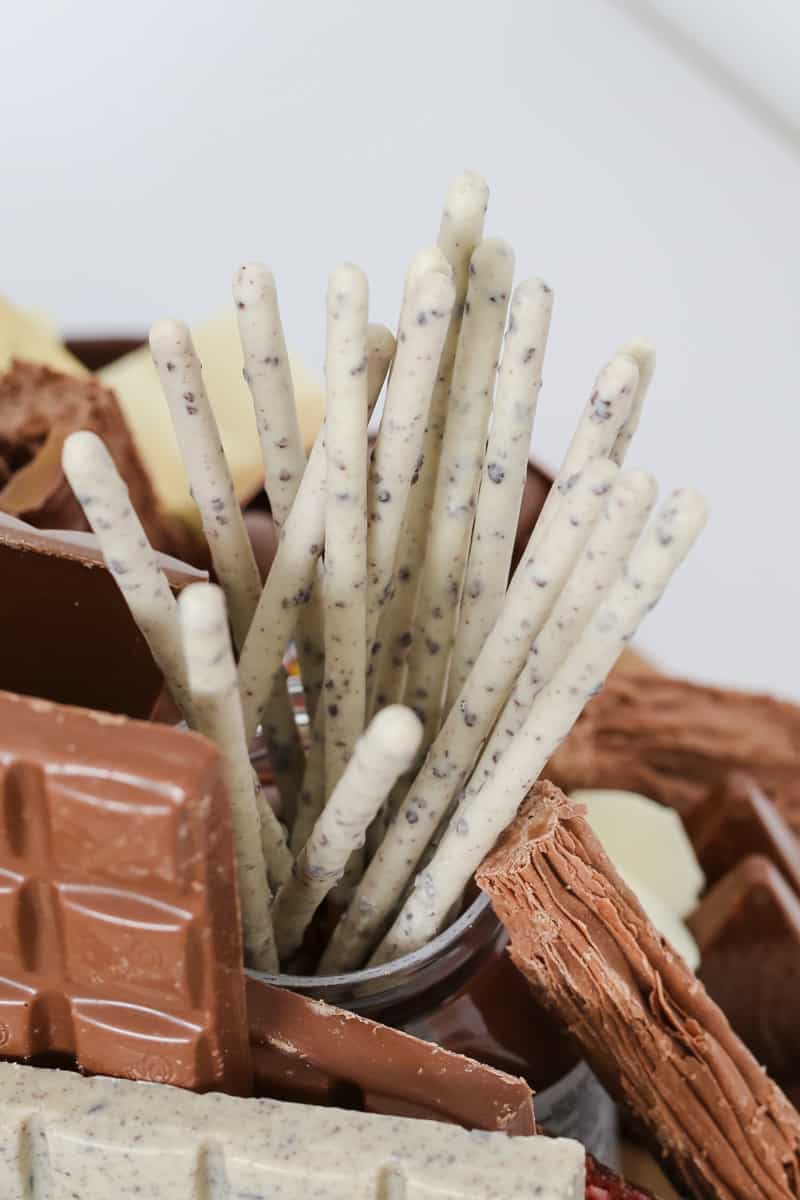 This is honestly the easiest thing to prepare. It takes less than 5 minutes and really gives the 'WOW' factor to any party. And did I mention that it tastes amazing!!!???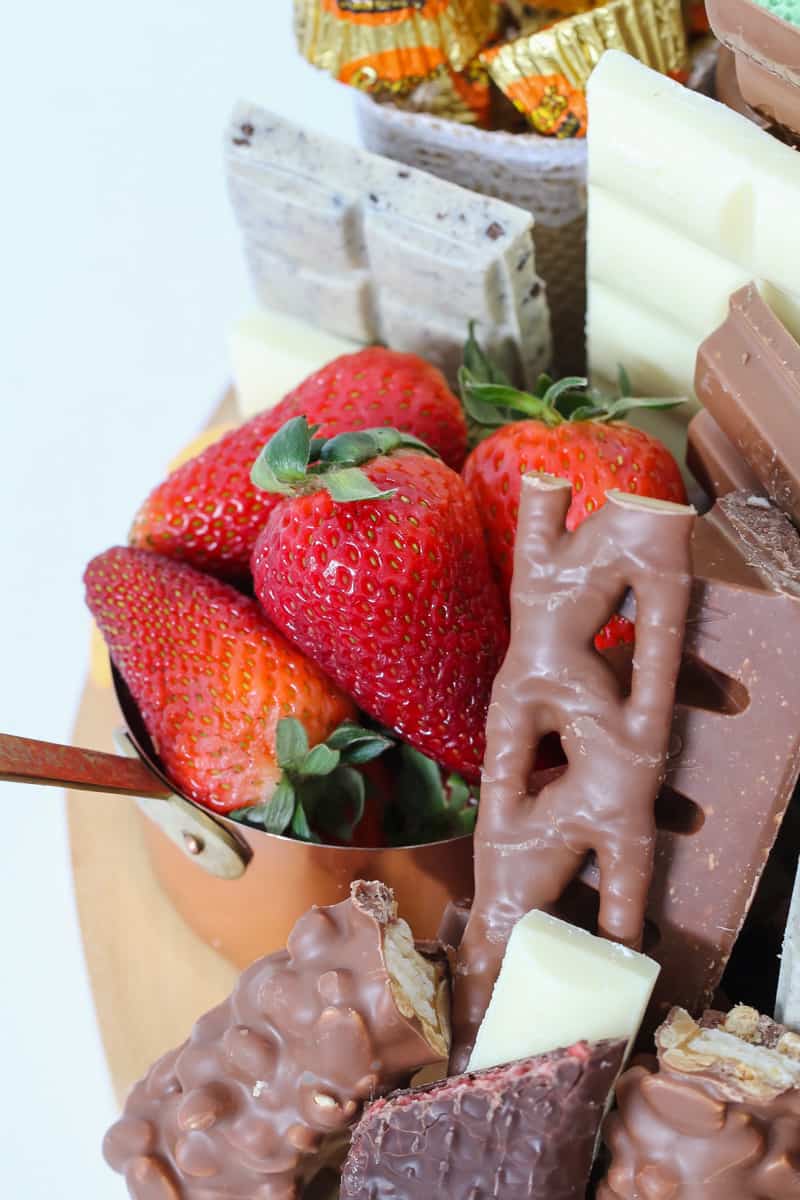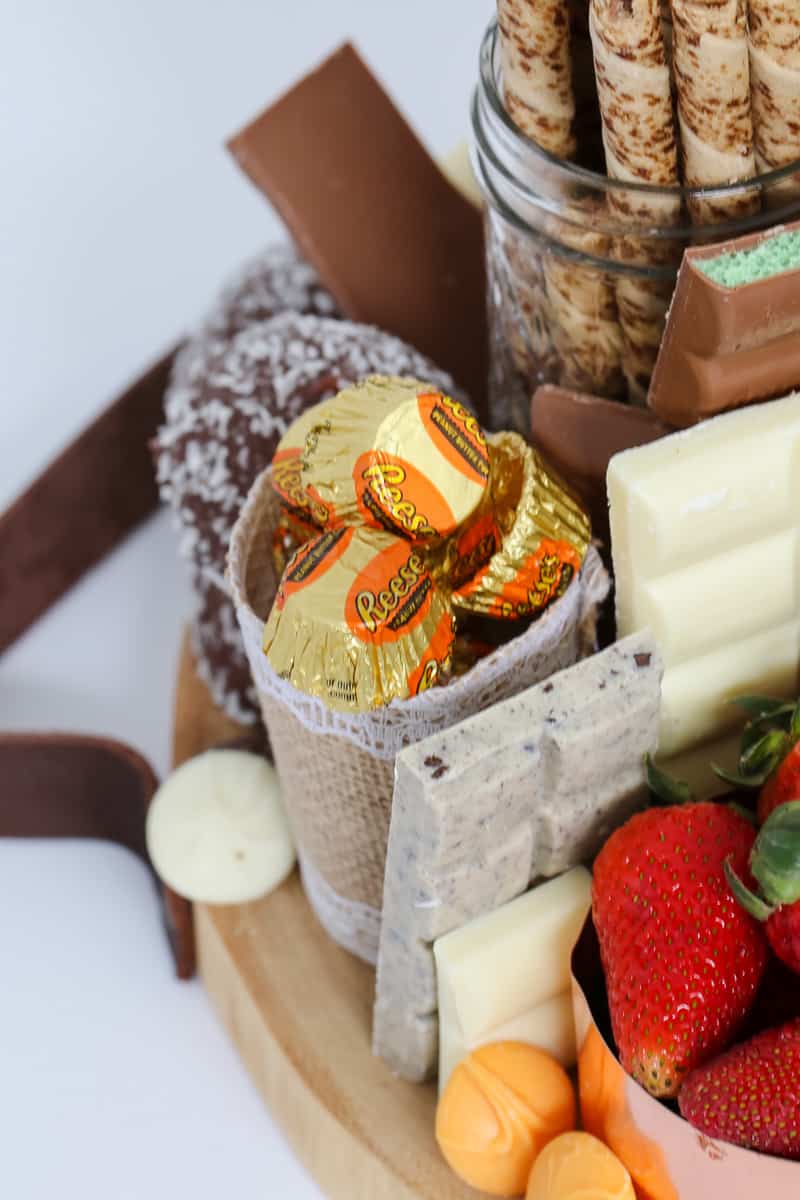 The Ultimate Ingredients For A Chocolate Grazing Platter
For my chocolate platter I used the following:
wafer sticks
strawberries (you need that pop of colour!)
blocks of chocolate (I used a mix of milk chocolate, white chocolate, cookies & cream chocolate and Aero mint chocolate)
Maltesers
Reese peanut butter cups
Flake bars
Curly Wurly bars
Aero bars
chocolate buds (I used a mixed pack of caramel, white chocolate, milk chocolate and Freckles)
snowballs (chocolate covered marshmallows)
Toblerone chocolate
Turkish Delight bars
Cherry Ripe bars
Clinkers
Picnic bars
Nutella jar
Pocky sticks
* But please, please, please feel free to use whatever chocolate bars/blocks you have available - the whole idea is simply to fill the entire board with a big selection of chocolates. It doesn't matter what chocolates you choose... just pick a nice variety!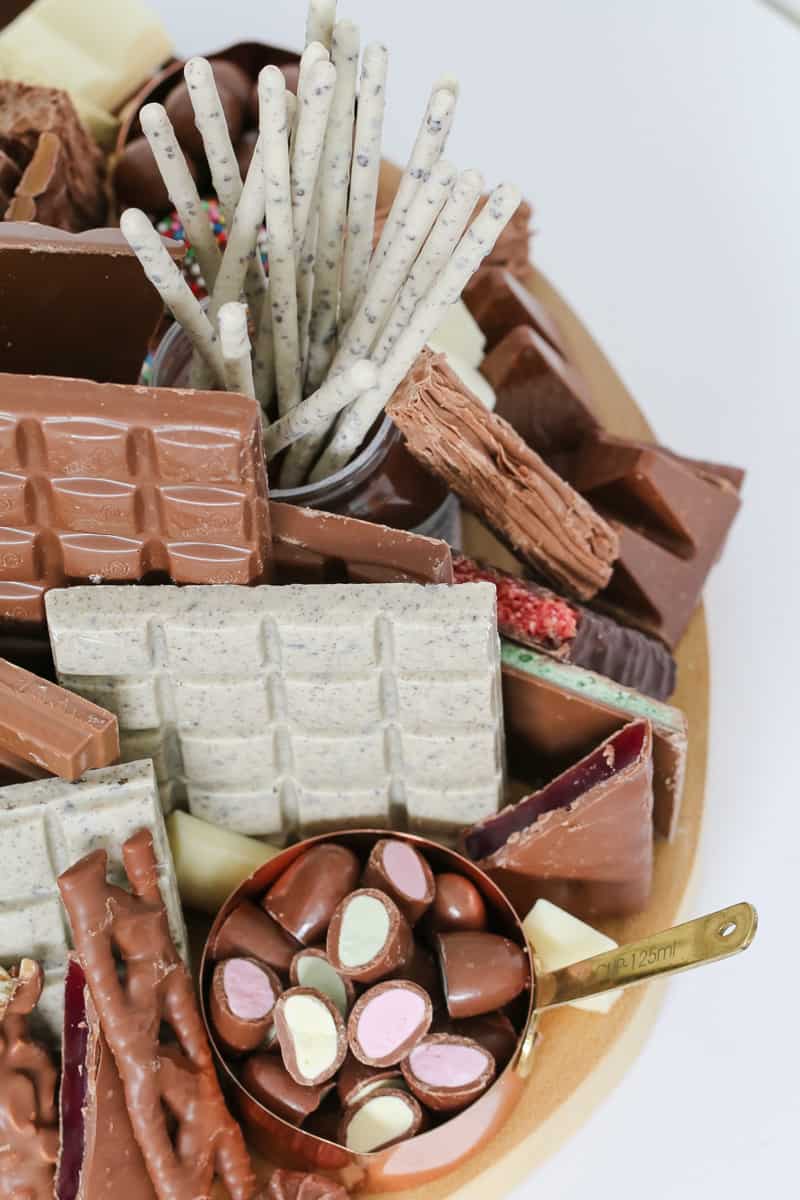 Tips For Putting Together A Chocolate Grazing Platter
start with the biggest chocolates first (or the ones that are going in cups/containers/bowls etc on your platter)
bowls/containers etc are fantastic for sectioning off parts of your platter (and for holding small chocolates!)
use large blocks of chocolate in the centre of the platter
fill the small gaps with little chunks of chocolate
use a variety of chocolates in different colours
strawberries add a colourful and fresh touch
move everything around until it's sitting nicely and you have a good balance of colours/heights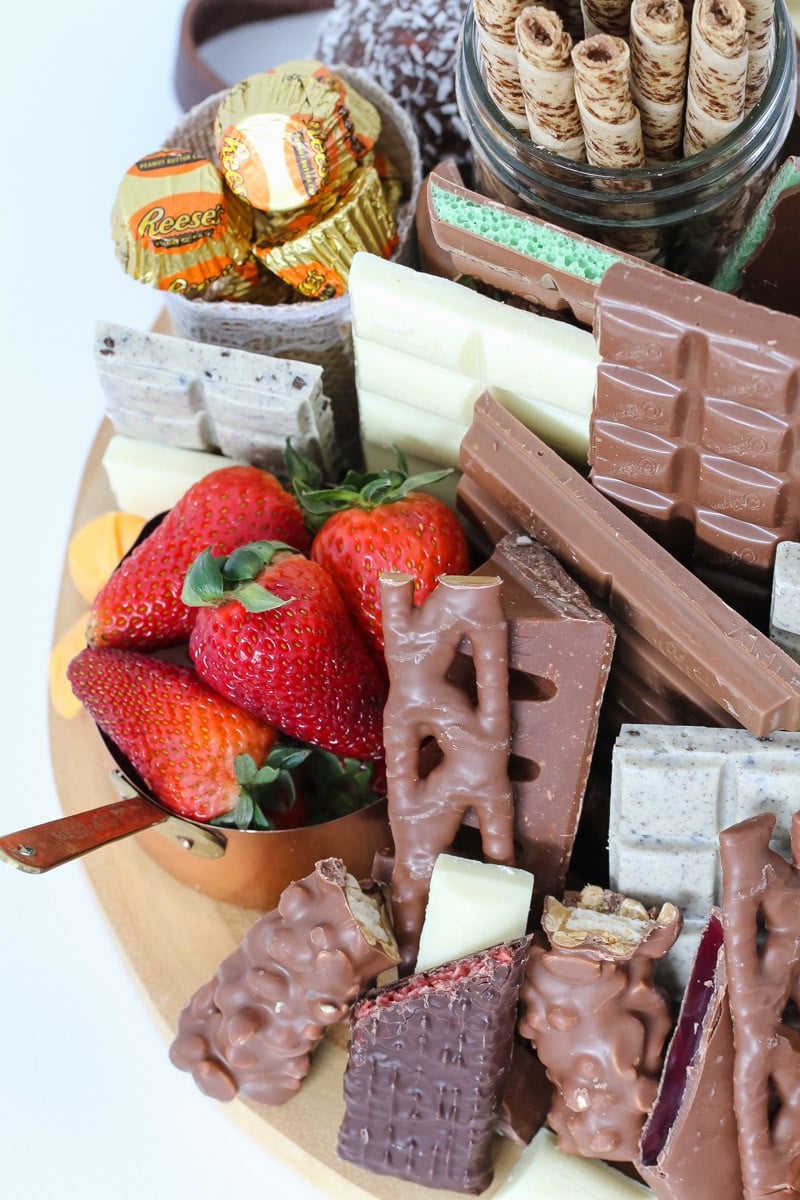 So whether you're in charge of a Christmas dessert, party food or just a yummy dessert, you absolutely cannot beat this epic Chocolate Grazing Platter! I promise that your tummy will be super happy with you if you make one!!!!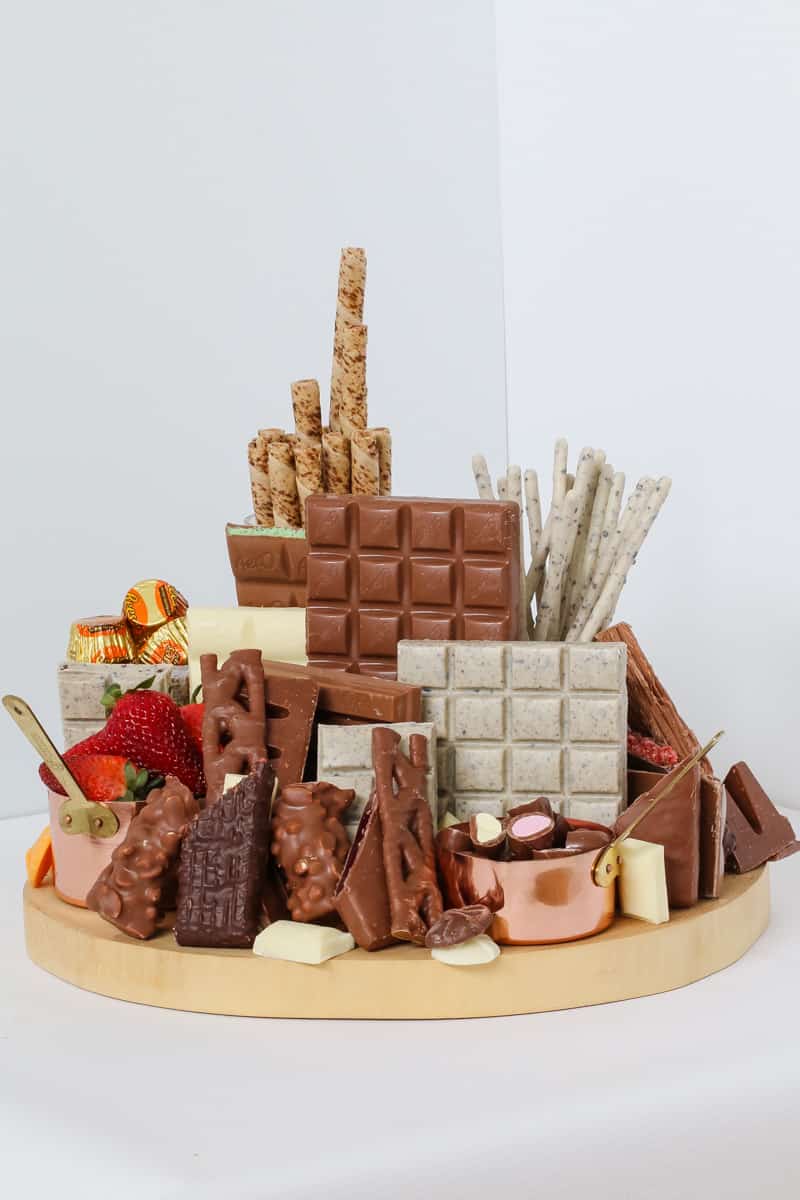 For more chocolate recipes, check out my entire collection by clicking here.