Our zucchini muffins with ham and cheese are a delicious savoury snack or lunch box treat… plus they're 100% kid-approved and super easy to make!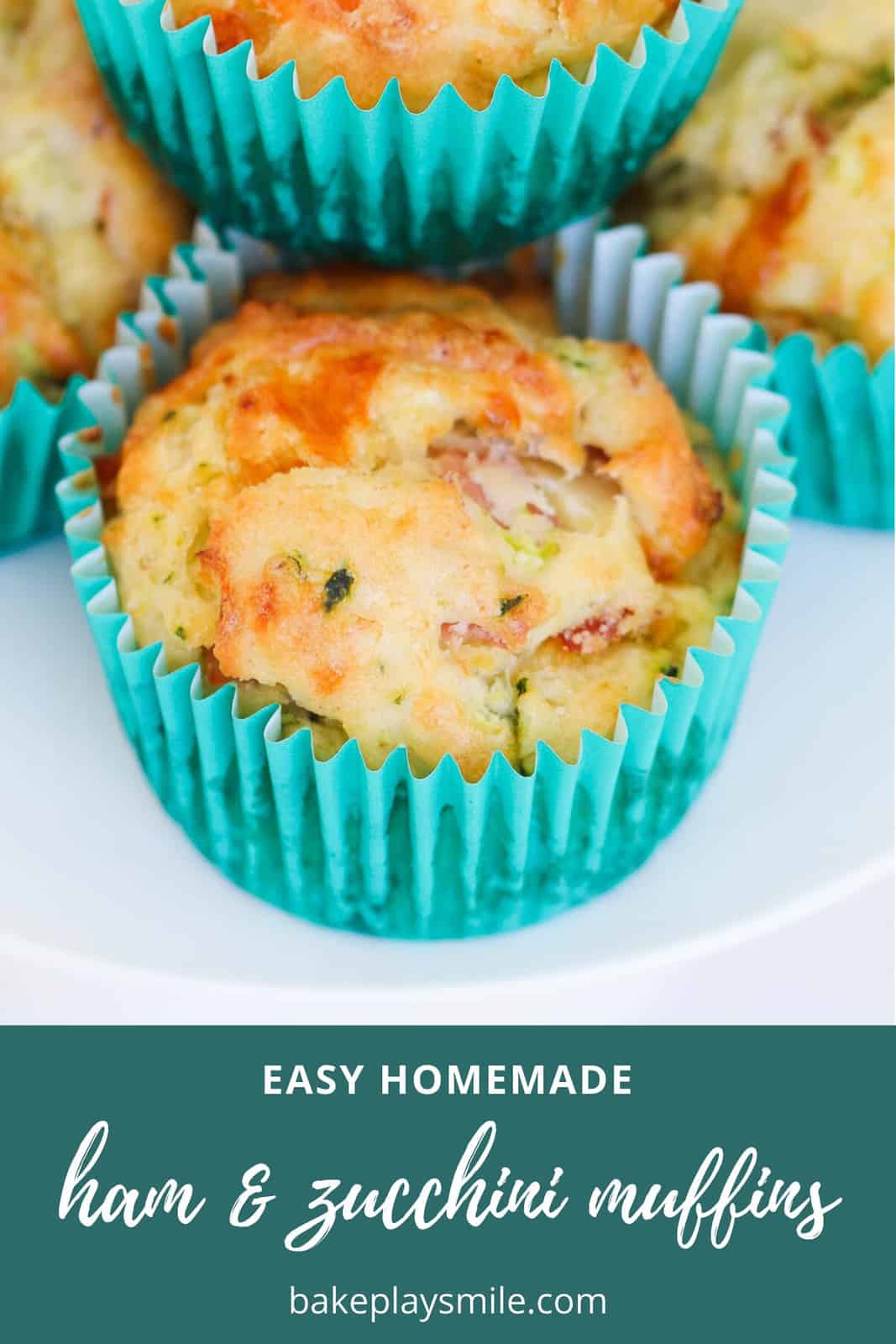 When it comes to savoury muffins, it doesn't get any better than these classic ham, cheese and zucchini muffins! Whether they're filling up hungry kids lunch boxes, being dipped into a bowl of healthy soup, or simply being served as a yummy savoury snack… these are the muffins you need in your life!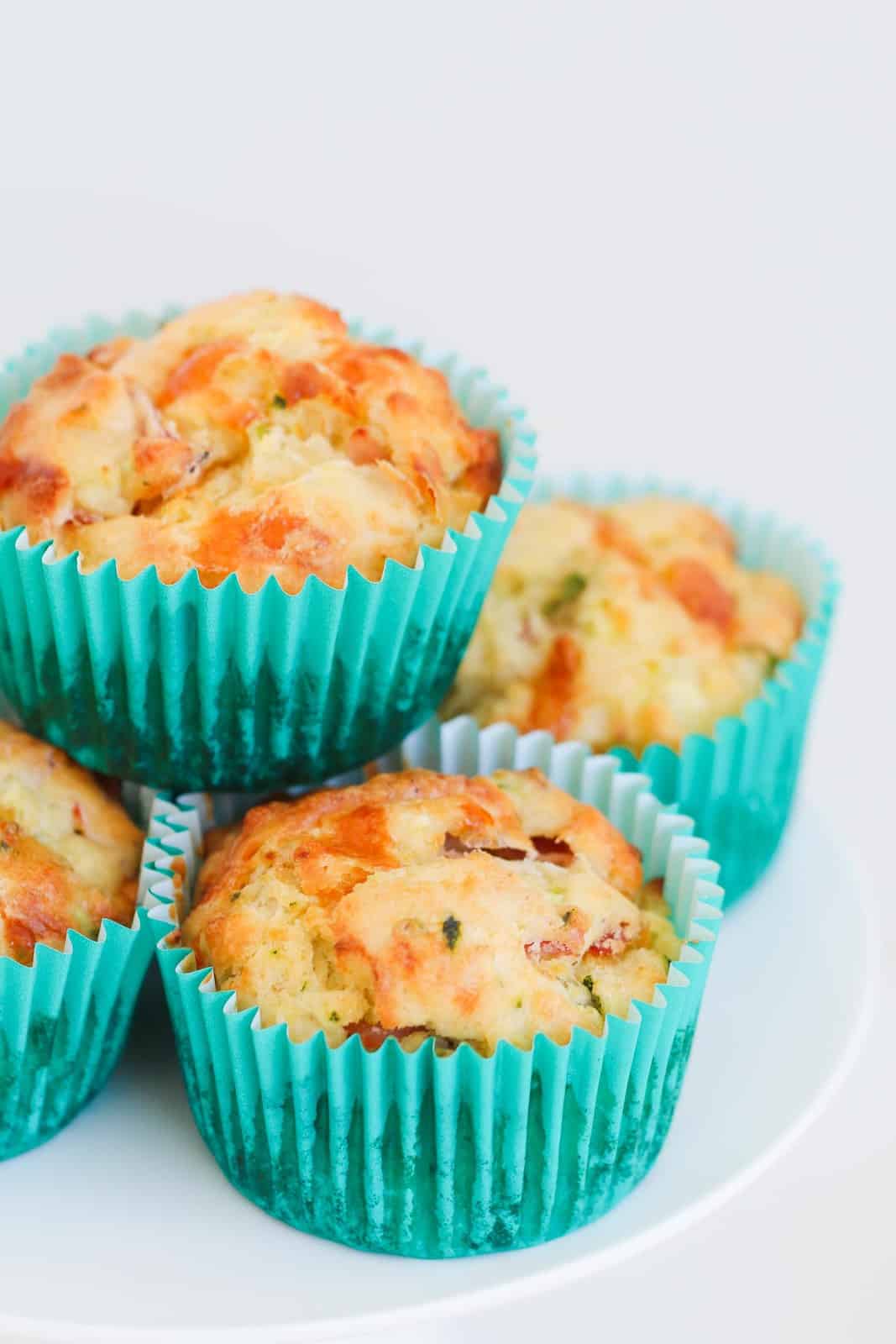 Basic Zucchini Muffin Recipe
Zucchini muffins make the perfect lunchbox alternative to a sandwich, a yummy side to a bowl of soup or an easy savoury afternoon snack.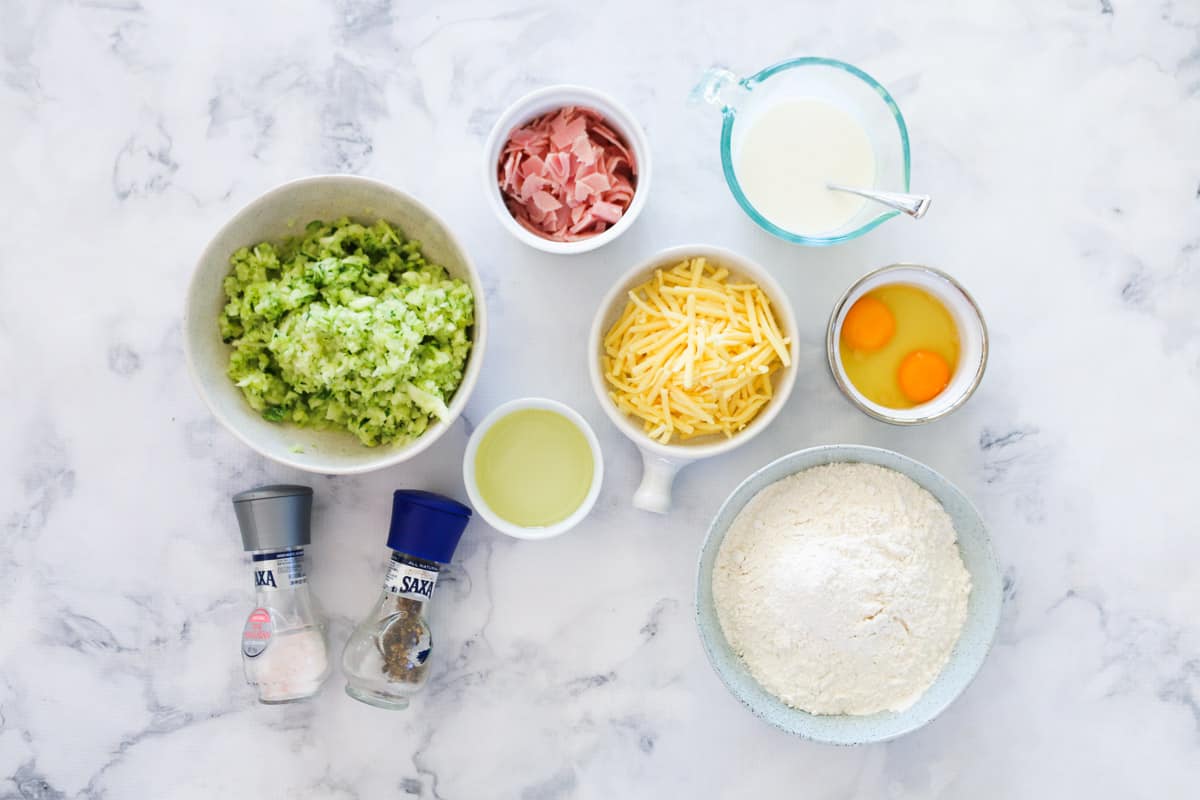 Our zucchini muffins are made from basic budget-friendly ingredients:
* Scroll to the recipe card at the bottom for ingredient quantities.
One Bowl Zucchini Muffins
You're going to LOVE our easy zucchini muffins… and here's why:
you don't need any fancy equipment – just a bowl and whisk will do!
it costs just a couple of dollars to make a whole batch of 12 large muffins
in less than 30 minutes, you'll have a batch of muffins ready!
…. but most of all, they're just SO easy to make in just 3 simple steps (scroll to the recipe card at the bottom for the detailed method):
Whisk
Whisk the buttermilk, oil and eggs together.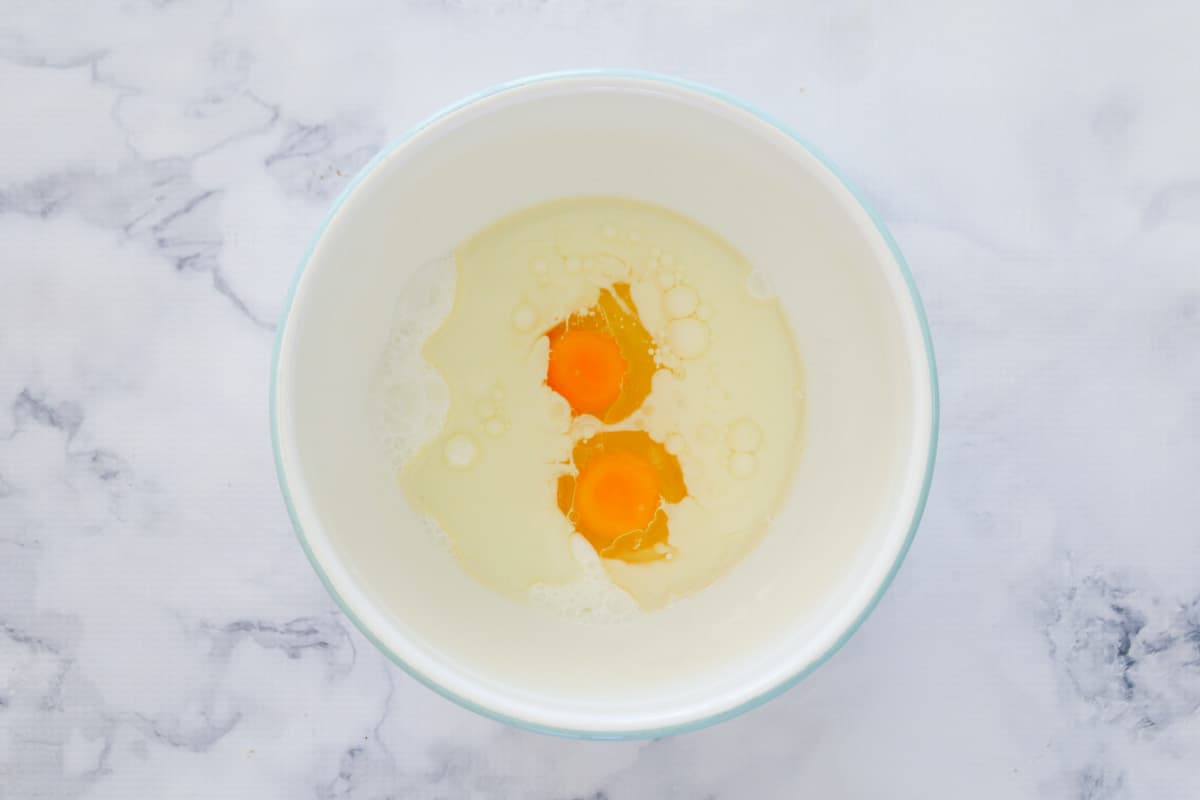 Fold
Fold through the self-raising flour, zucchini, ham, cheese, salt and pepper.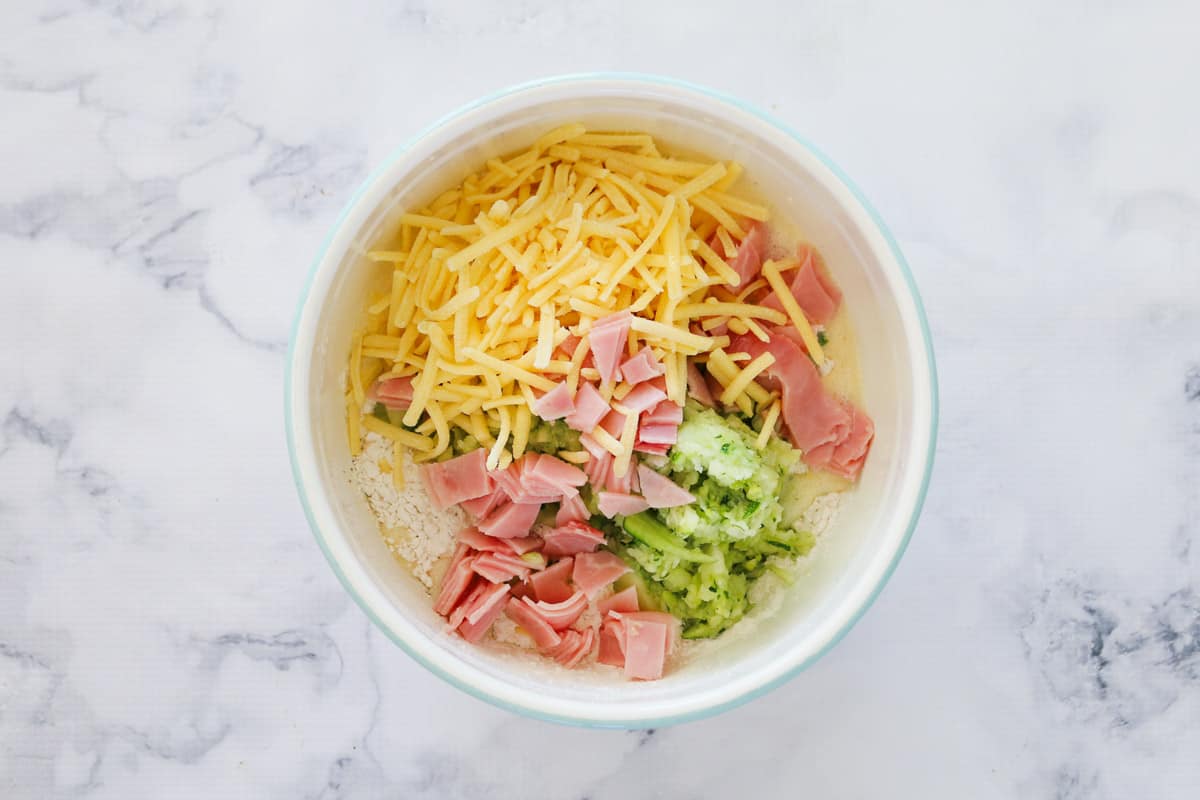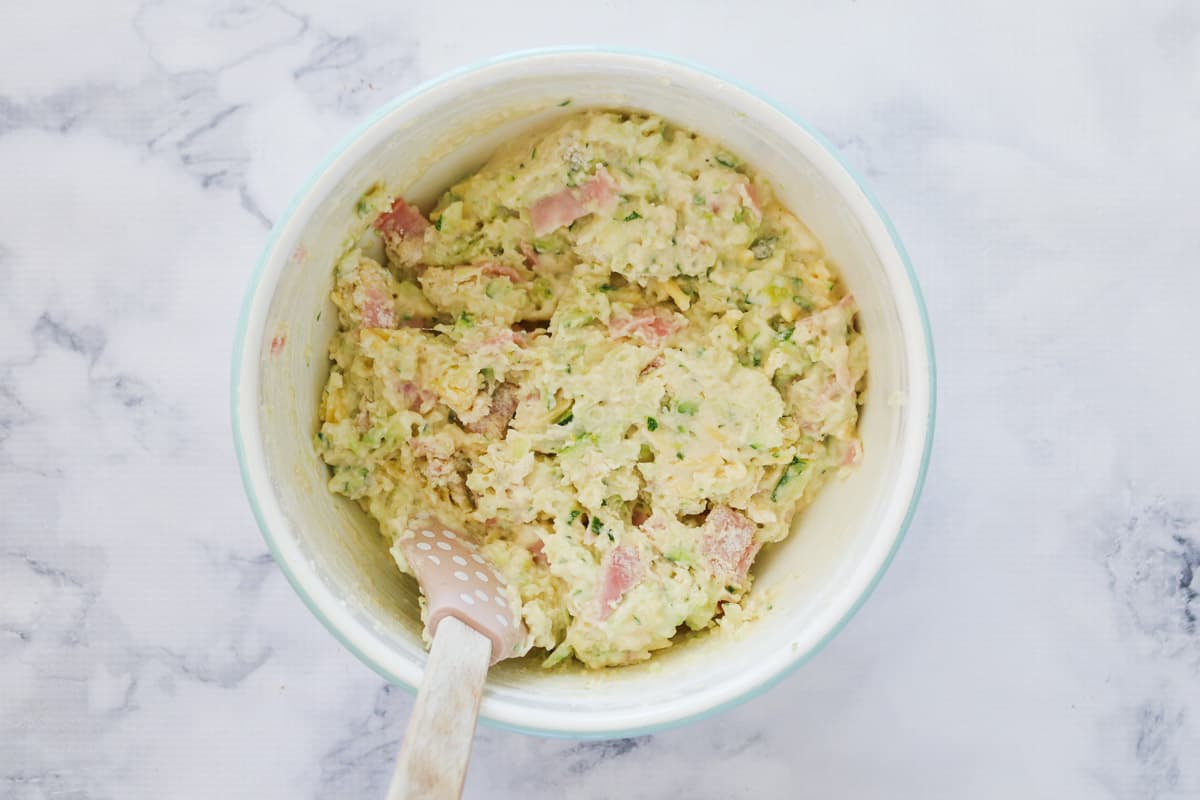 Bake
Bake the muffins for 15 minutes or until lightly golden and cooked through.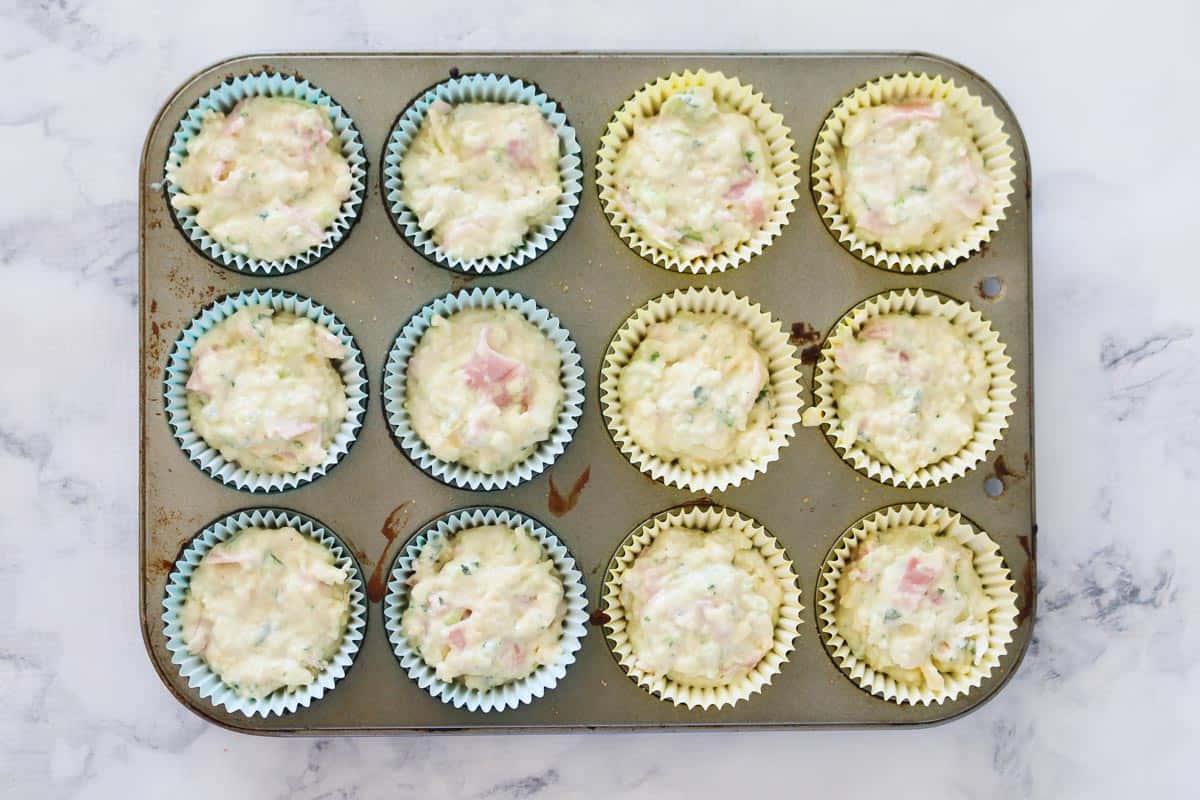 Tips For Making Zucchini Muffins
Zucchini muffins are so easy to make… but I've got a few cheeky tips for getting them just right!
MY NUMBER ONE TIP
Squeeze ALL of the liquid from the grated zucchini – this is my absolute number 1 tip and if you don't follow it, your muffins will be too liquidy, moist and squishy! We want light and fluffy… not wet! To drain the liquid, place the grated zucchini into a fine strainer and press down firmly with paper towel. Continue to do so until virtually all of the liquid has been soaked up.
OTHER HANDY TIPS
Use buttermilk – if you don't have buttermilk, you can make your own by mixing 1 tbs white vinegar or lemon juice through room temperature full fat milk. The milk will almost immediately start to curdle when stirred which is when it's ready to use. Alternatively you can use plain full fat milk in place of buttermilk.
Use room temperature ingredients – for the best muffins, make sure all of your ingredients are at room temperature before using.
Don't over-mix the ingredients – over-mixed muffins will be dense and tough. Once you've added the dry ingredients, it's important just to very gently fold the mixture through.
Add rice to the bottom of the muffin tin holes – this stops the paper cases from getting greasy.
Ham alternatives – you can replace the deli ham with cooked bacon pieces. Alternatively, you can completely omit the ham for a vegetarian option.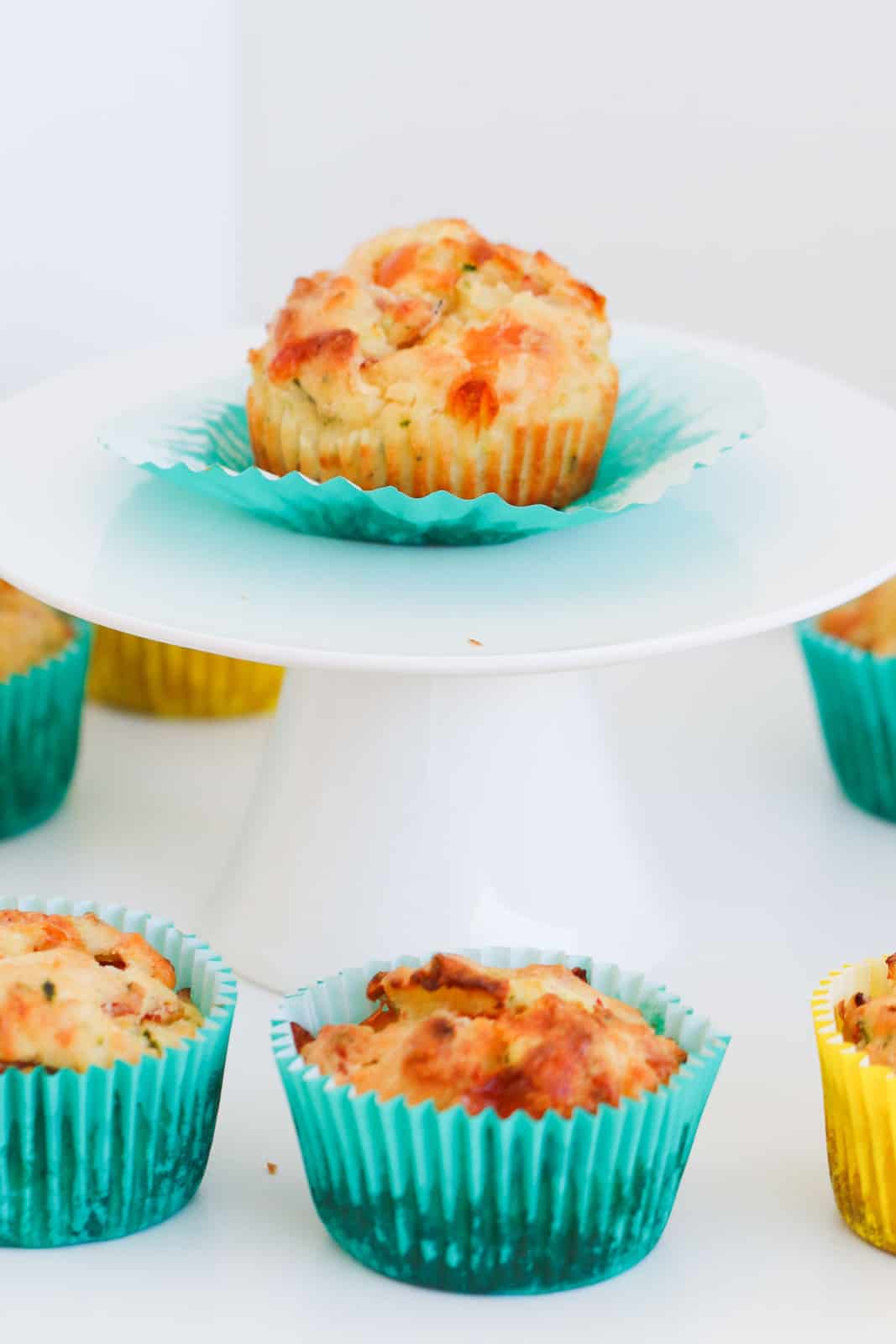 How To Store/Freeze Savoury Muffins
Zucchini muffins can be stored in an airtight container at room temperature for up to 3 days. Alternatively, they can be frozen for up to 3 months. Allow to defrost at room temperature before consuming.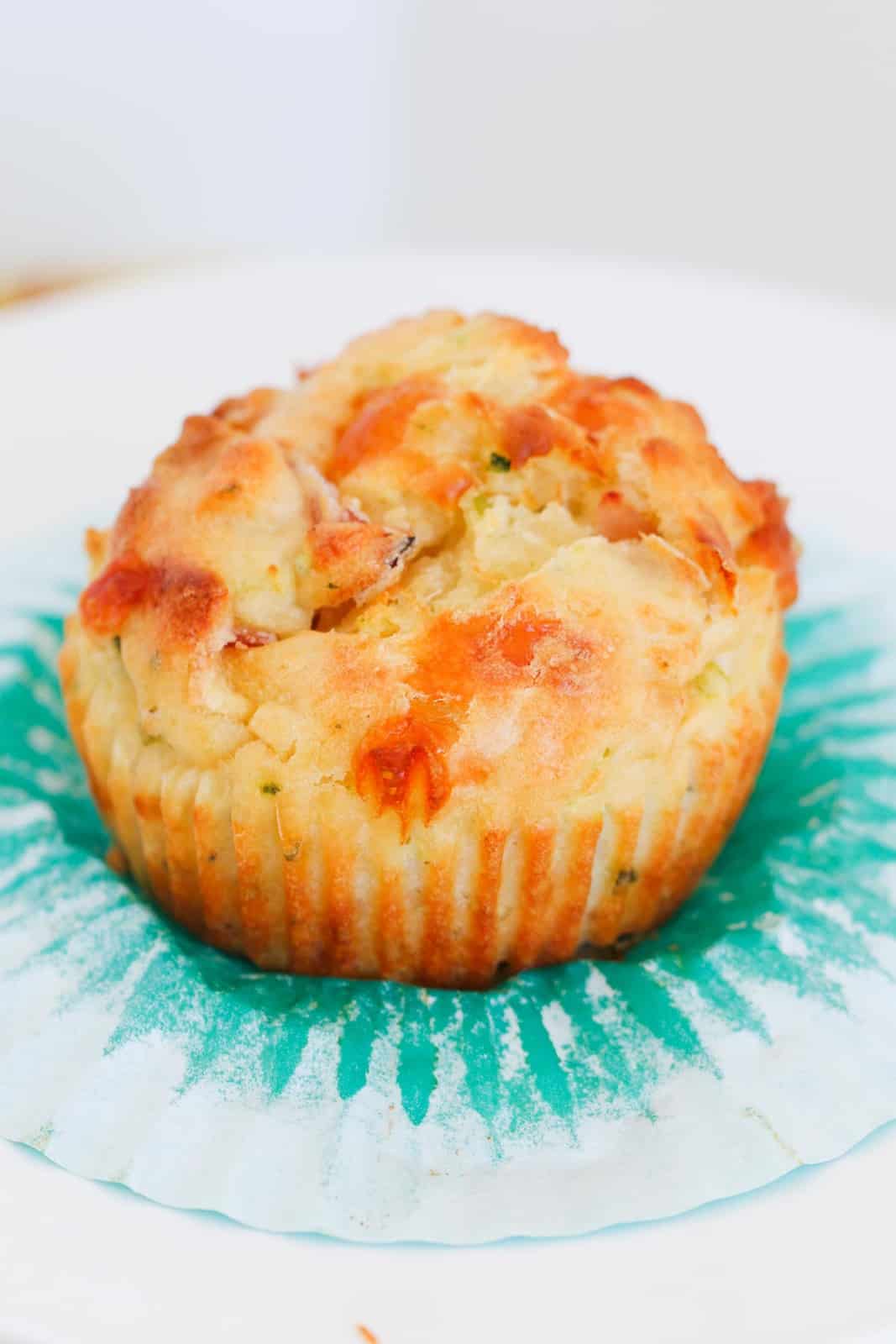 More Savoury Muffins, Scrolls and Slice Recipes
If you need some more savoury recipes in your life, then check out these ones (they're my absolute favourites!):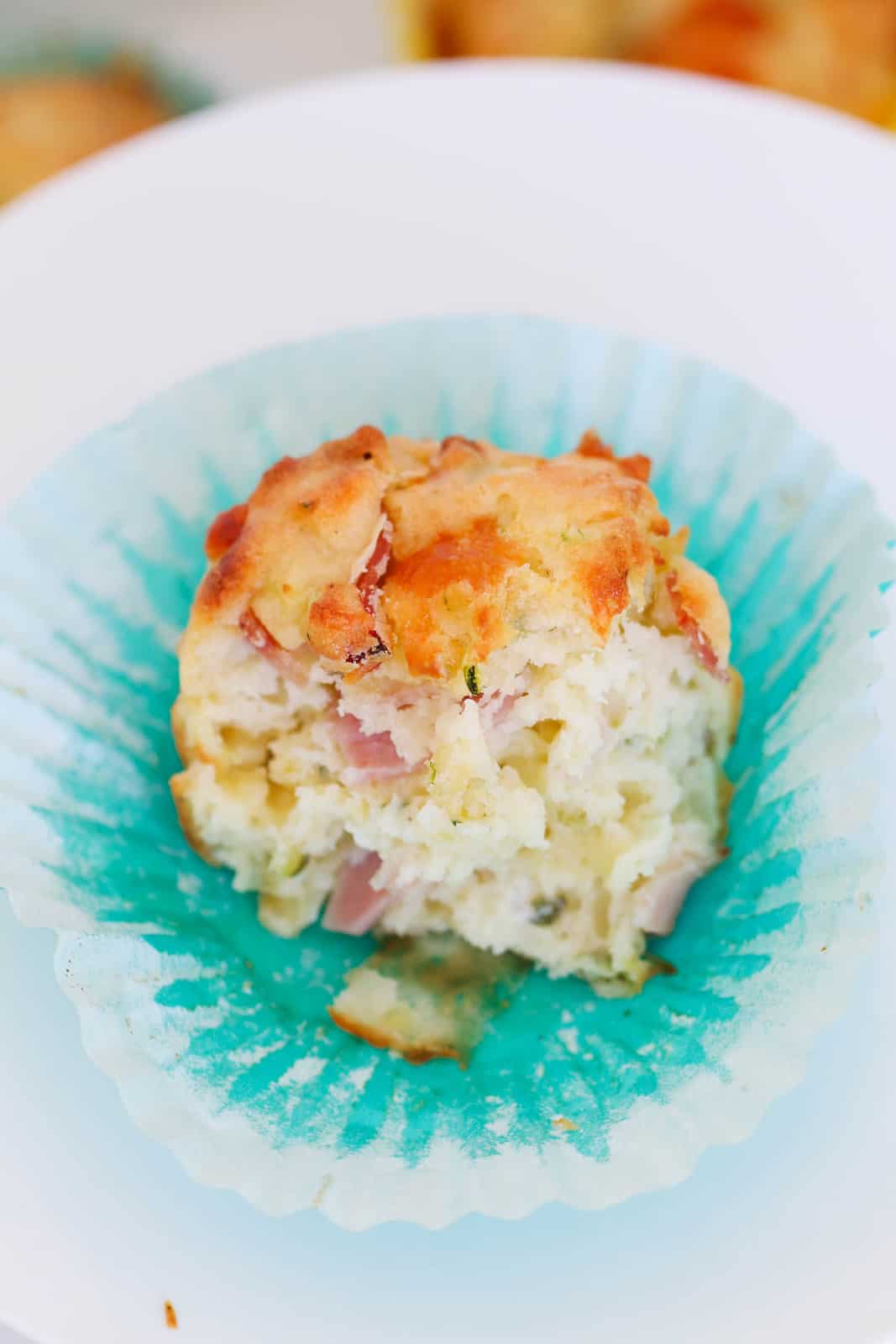 WANT EVEN MORE DELICIOUS RECIPES? Subscribe to my newsletter or follow along on Facebook or Instagram. And if you love baking, then please come and join my Facebook cooking club group or subscribe to my YouTube channel.