Packed with chocolates, lollies and fruit, this dessert grazing platter is the ultimate for entertaining... and it only takes 10 minutes to make!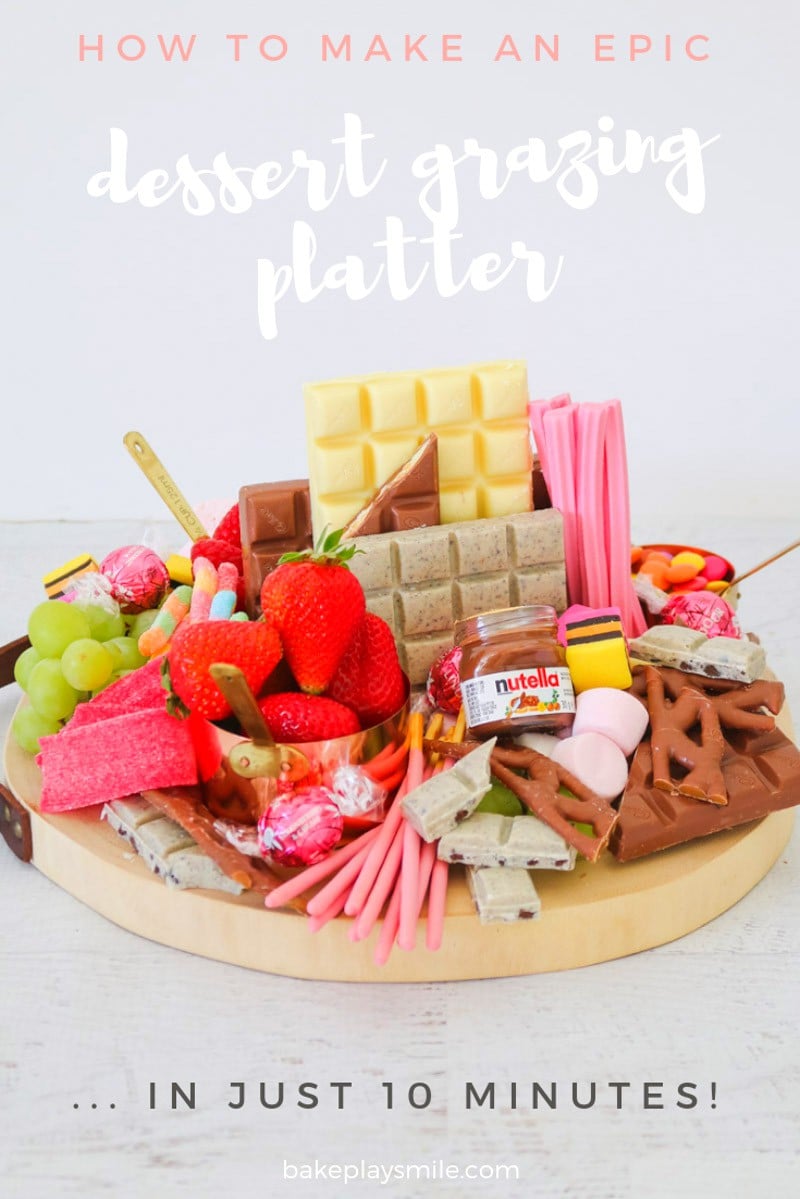 I've developed a massive obsession with grazing platters lately... or to be more specific, devilishly sweet chocolate and dessert grazing platters! They're my absolute FAVOURITE thing right now!!!!!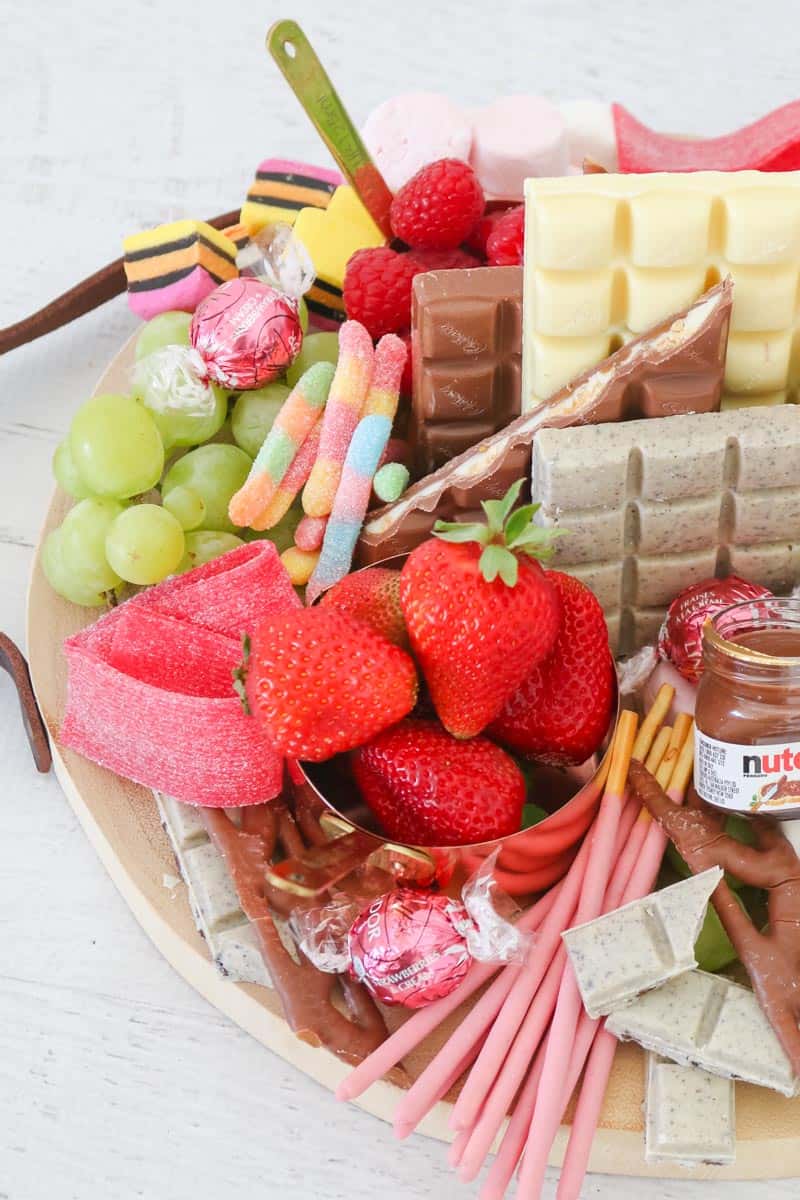 A few weeks ago I made a chocolate grazing platter for the baby shower of one of my besties.. and then this dessert grazing platter was made for the hens day of another one of my gorgeous friends! What's better than beautiful friends and crazy delicious platters filled with chocolate, lollies and fruit (just to balance things out!).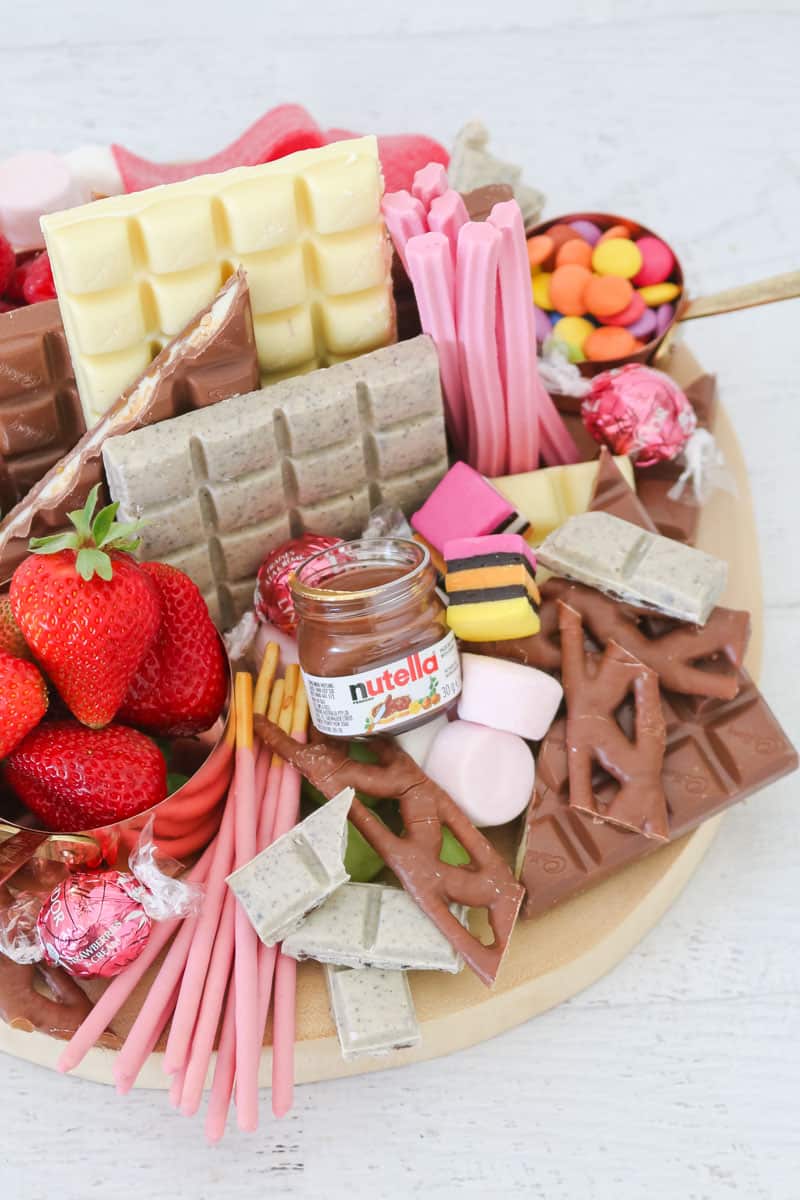 If you're planning a party or need to take a dessert to a celebration, then you NEED a dessert grazing platter in your life. They take no time at all to whip up (seriously.. 10 minutes max), they look fantastic (especially as a table centrepiece) and everyones happy because there's SO much variety to choose from (and leftovers to take home!).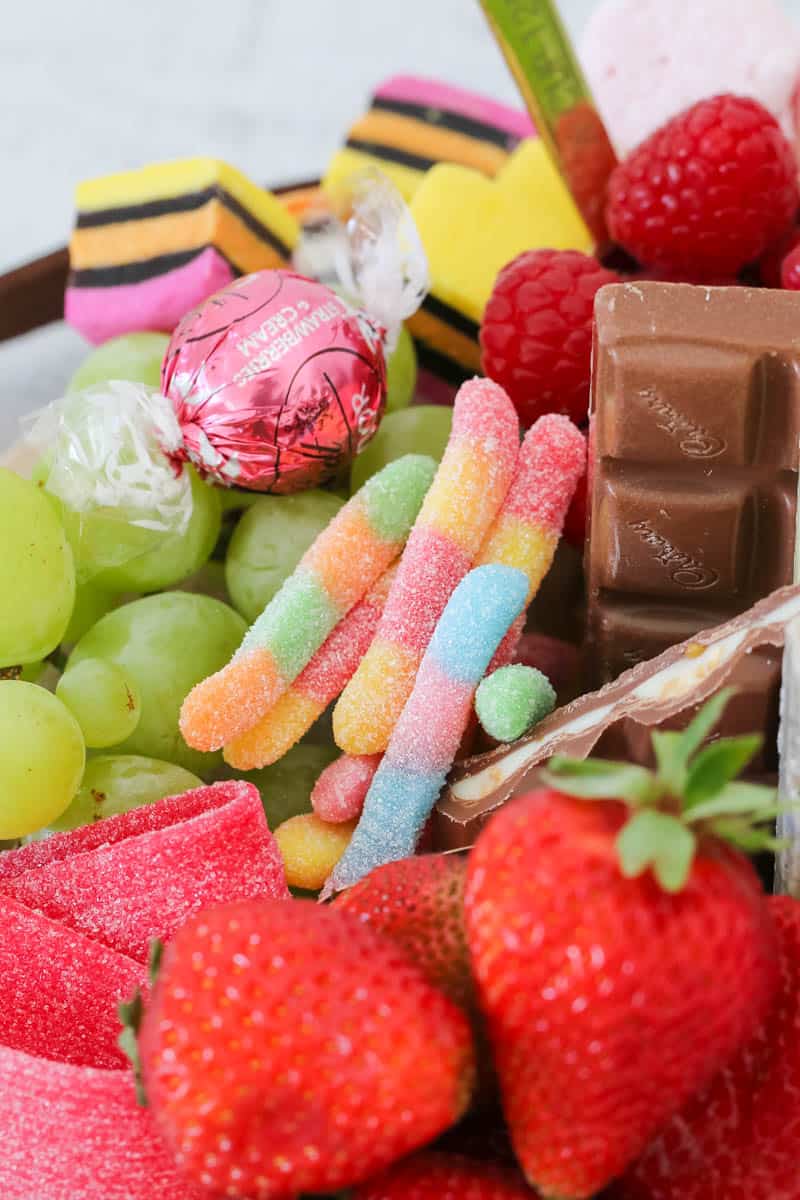 The ingredients for the Ultimate Dessert Grazing Platter:
chocolate blocks (white chocolate, cookies and cream, milk chocolate, Cadbury Picnic chocolate
Smarties
Lindt balls
Curly Wurly bars
Pocky sticks
mini Nutella jar
sour worms
sour straps
musk sticks
licorice allsorts
marshmallows
strawberries
grapes
raspberries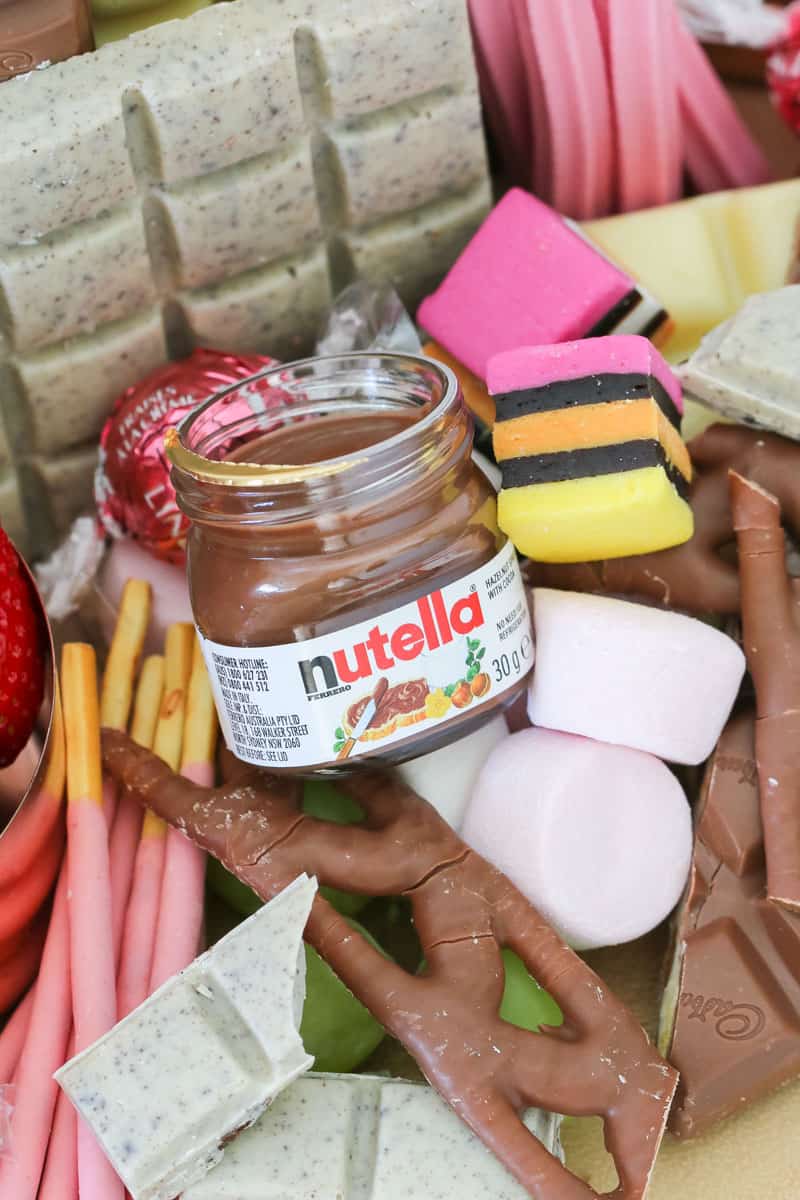 Top Tips For Making A Dessert Grazing Platter:
choose a nice flat board or platter
start off by placing all of the larger ingredients/bowls on the platter
fill in the gaps with the smaller ingredients
choose a wide variety of lollies, chocolates and fruits
add as much colour as you can
play around with the position of your ingredients until you're happy with how it looks
have party bags on hand so that guests can take home any leftovers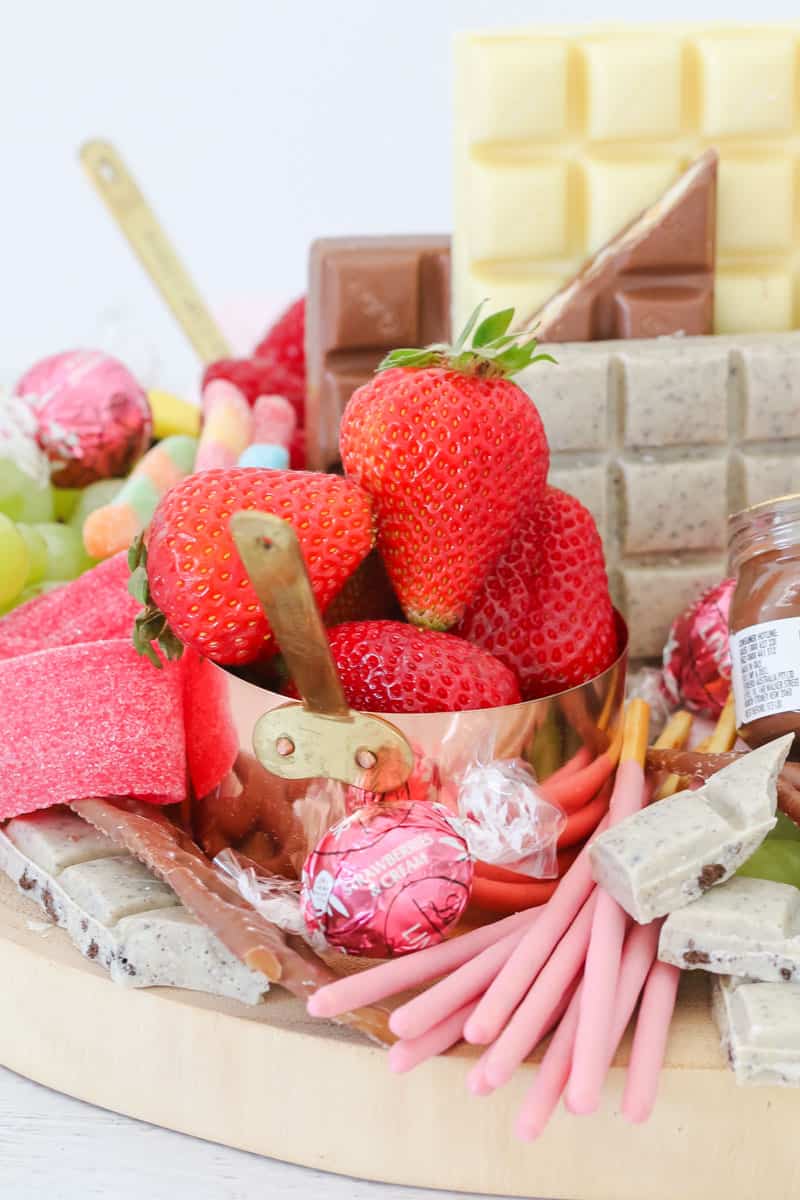 I like to choose a range of good old favourites (such as Curly Wurlys) as well as some fun ingredients (such as the sour worms).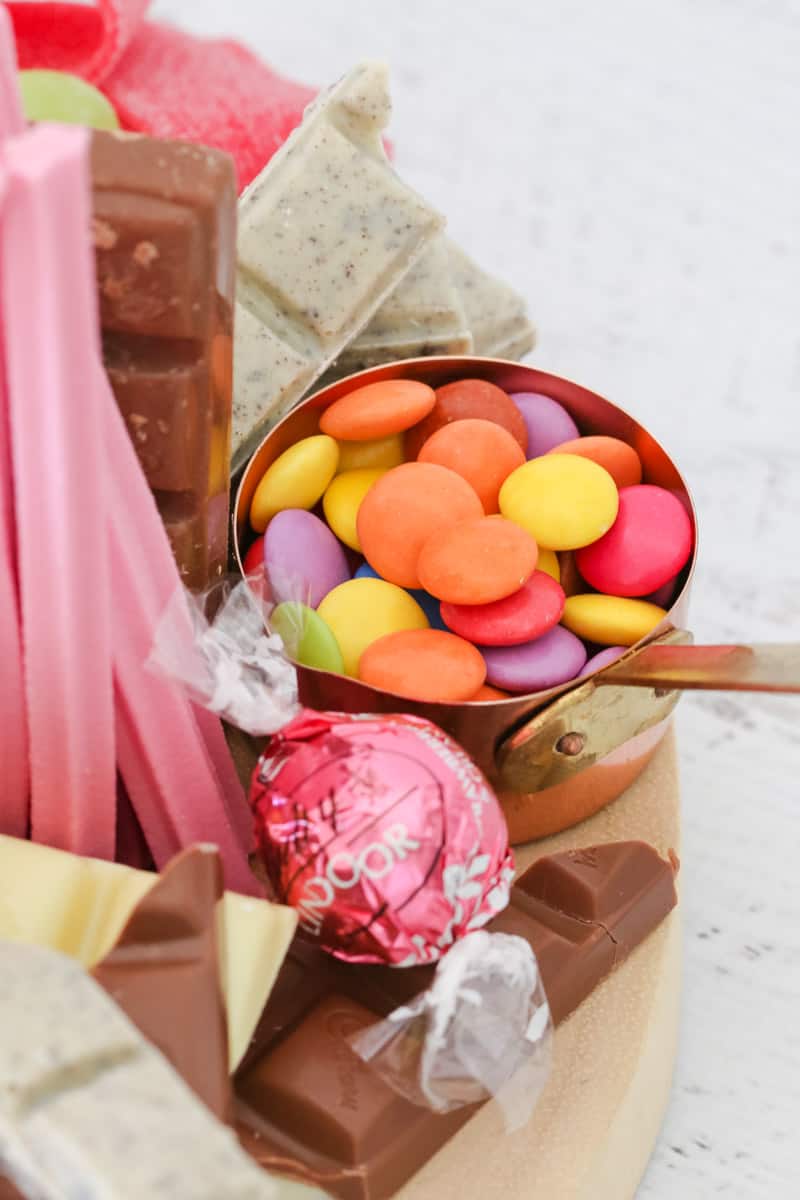 Colour is the key here so look for lollies and chocolates that are bright!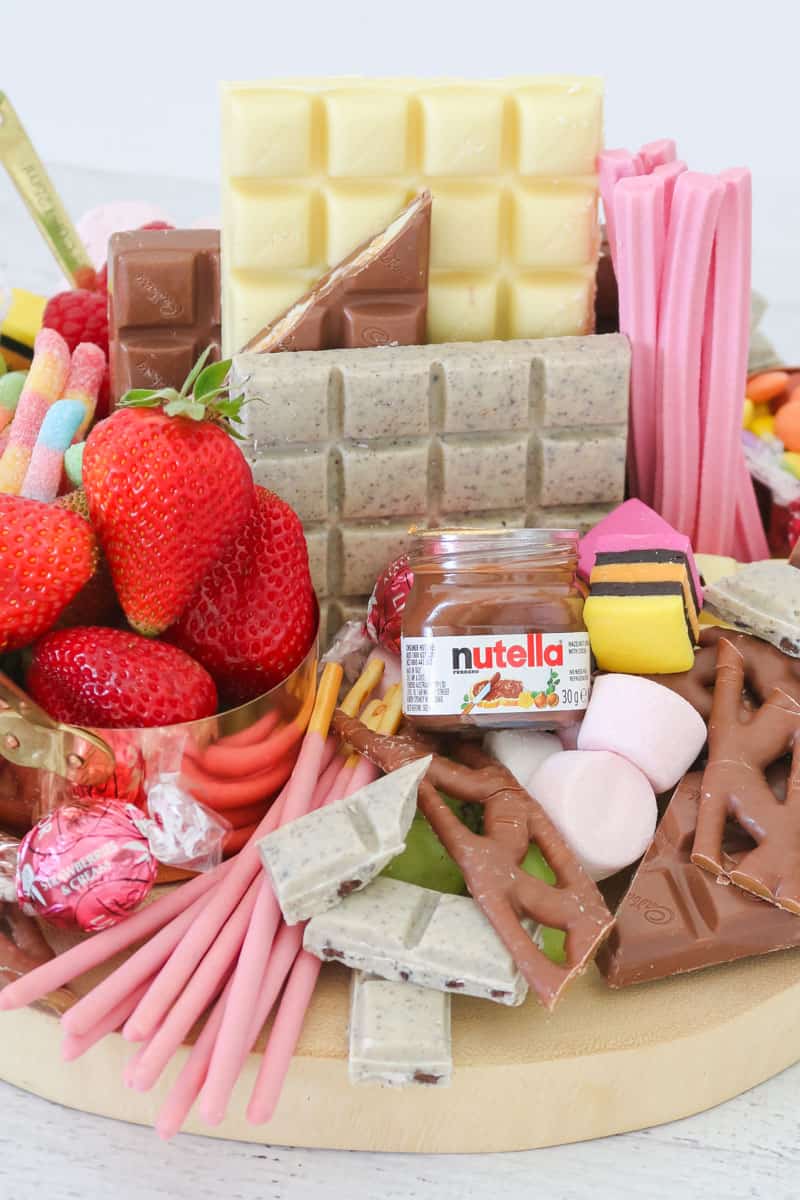 If you can't find some of the ingredients I've used in my dessert grazing platter, don't worry at all... just choose any lollies and chocolates you like, follow the tips above and it will look AMAZING! Enjoy!! xx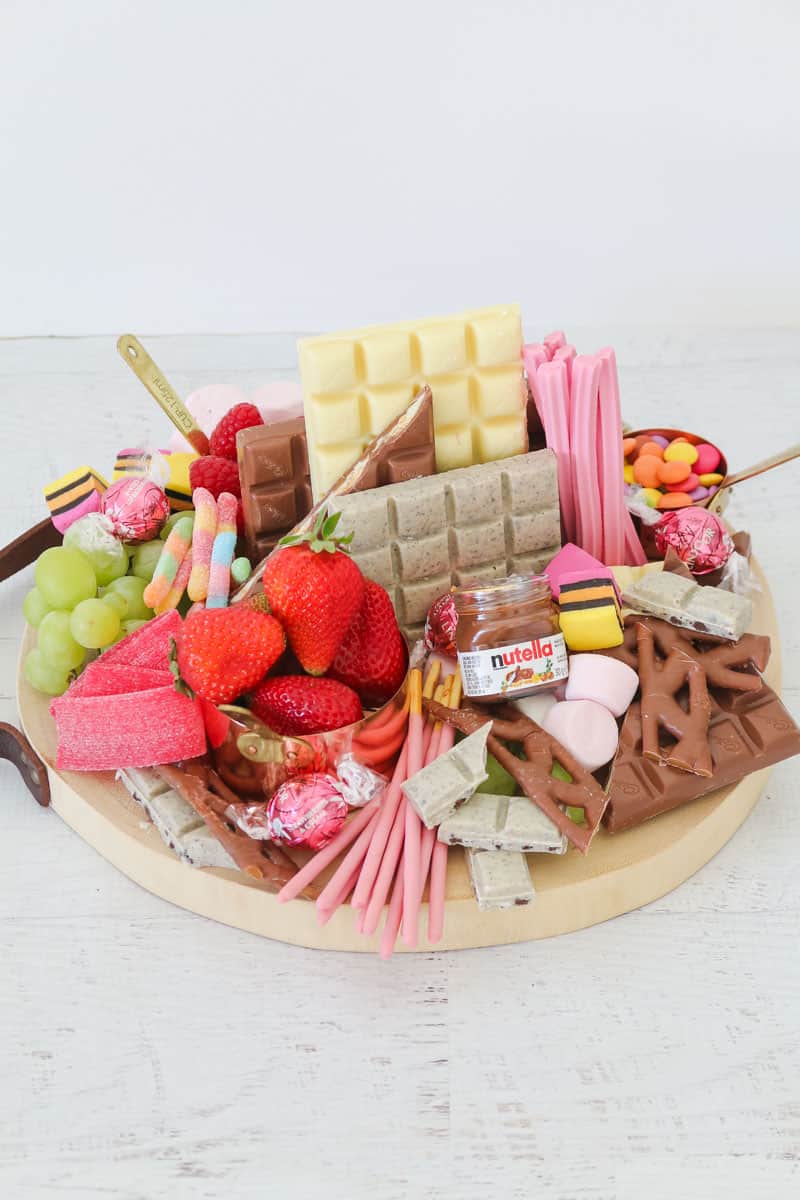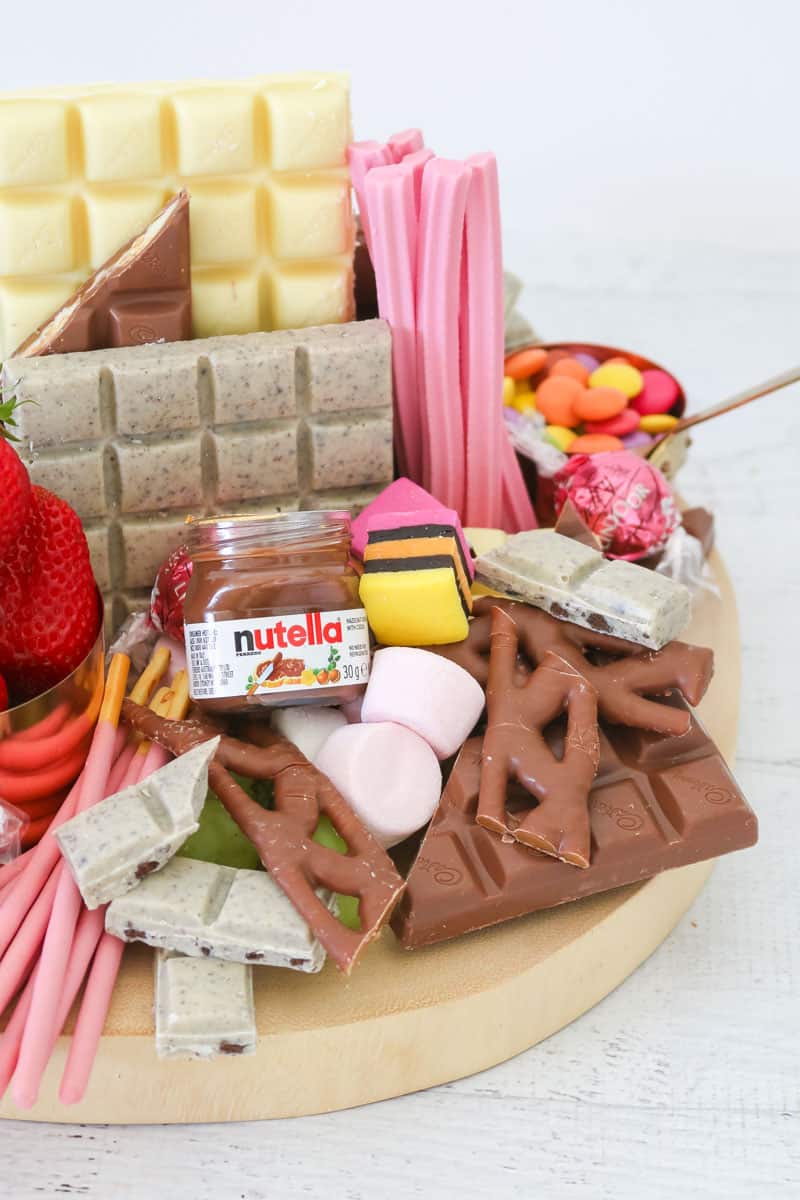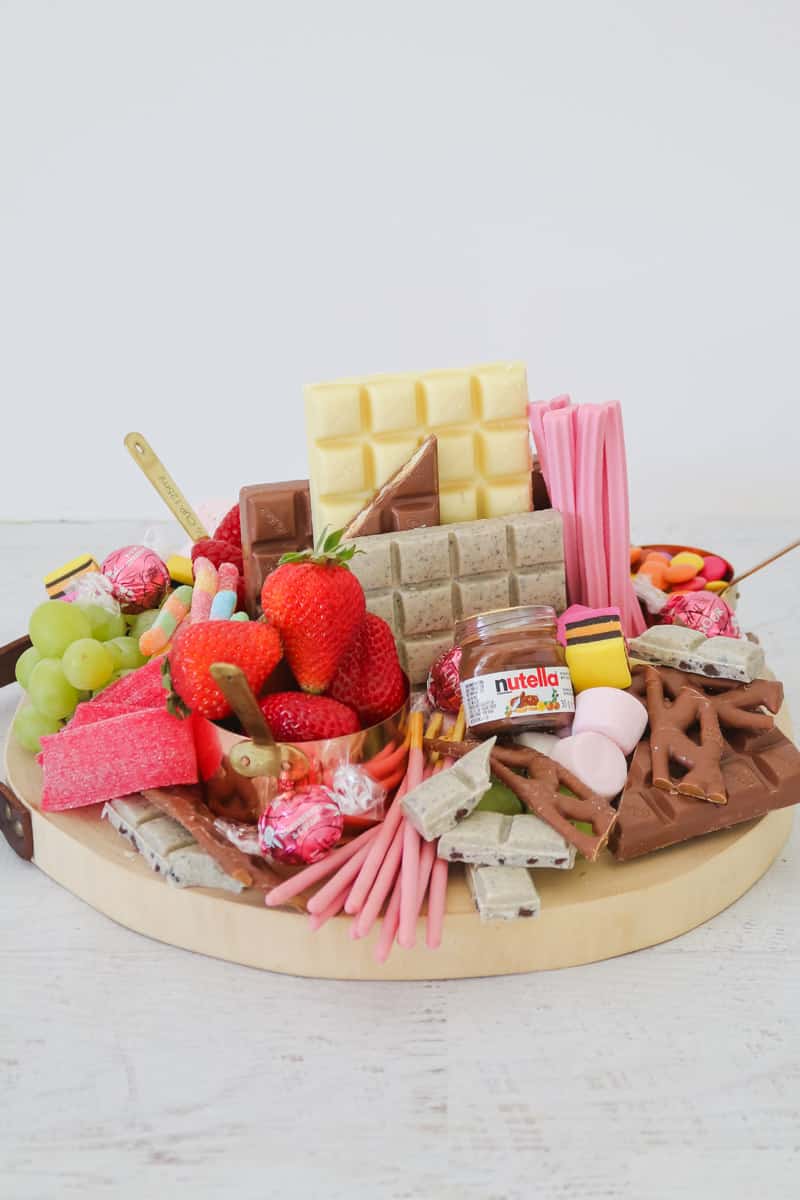 And check out my Chocolate Grazing Platter for more dessert inspiration!