Our go-to basic muffin recipe is tried, tested and loved by everyone! Mix and match with your favourite fillings for perfect muffins every single time!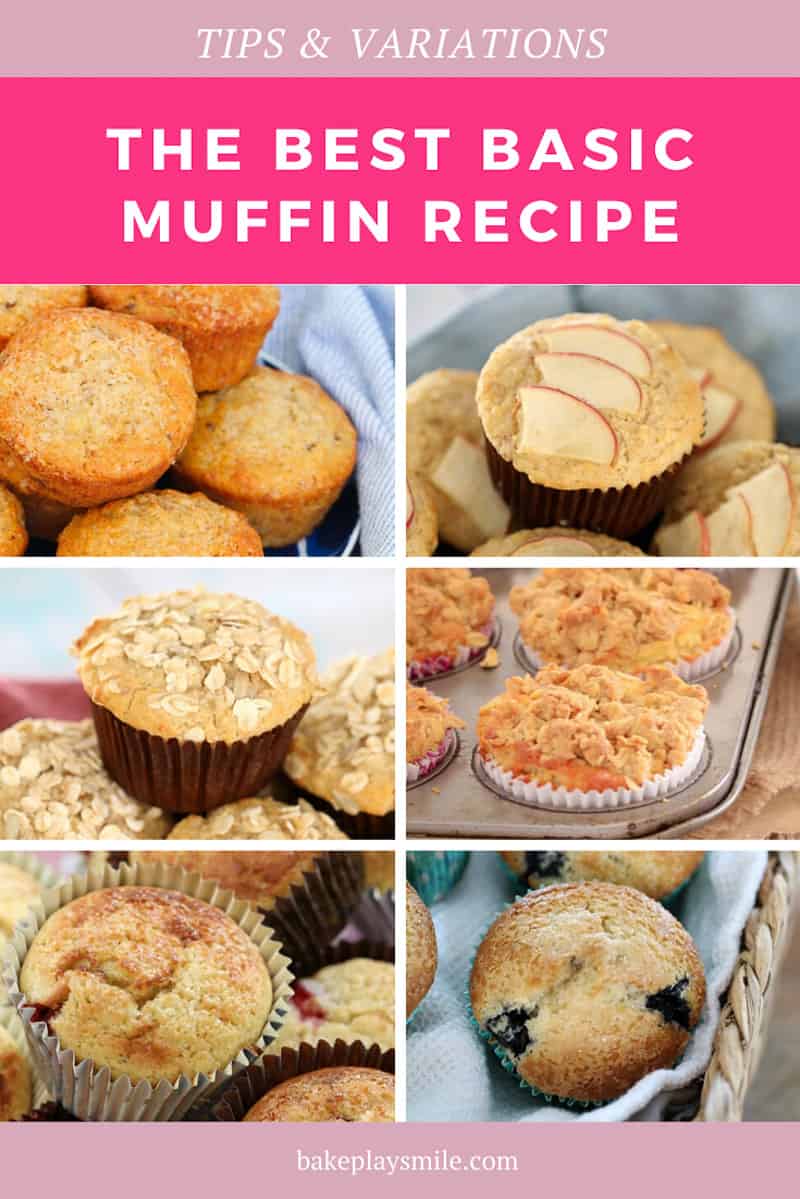 Basic Muffin Ingredients
Our basic muffin recipe uses just 5 ingredients (and best of all – they're budget-friendly pantry/fridge staples!):
self-raising flour – otherwise known as self-rising flour. If you don't have self-raising flour, you can make your own by adding 2 tsp baking powder to 1 cup plain flour.
caster sugar – otherwise known as superfine sugar.
oil – I use vegetable oil for my muffins. You can also use coconut oil however the texture will be different. Avoid olive oil as the flavour is over-powering.
egg
milk – full fat/full cream is best.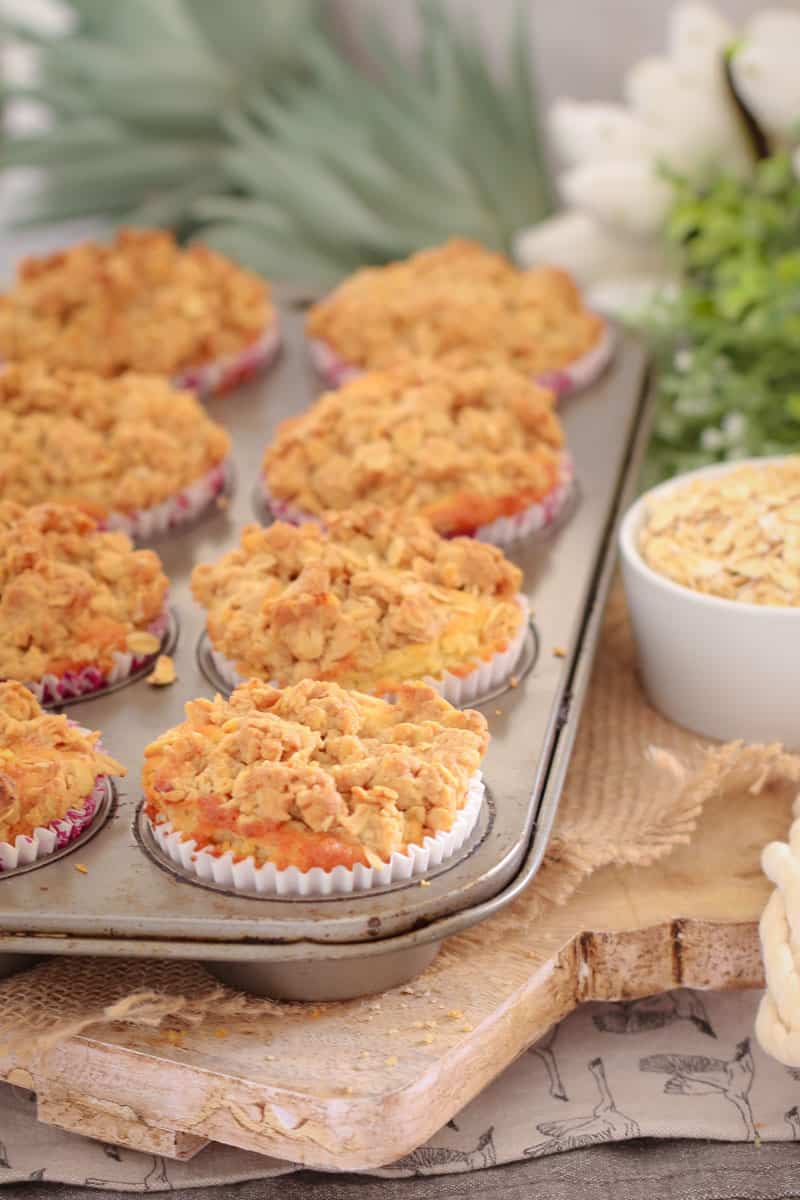 Most Popular Muffin Variations
Our basic muffin recipe can be mixed and matched with any of your favourite add-ins. Here's a few of our most popular muffin variations:
This is such a classic muffin recipe! Add white chocolate chips if you're feeling naughty!
One of my favourite muffin recipes ever… and they're SO simple!
Perfect for little lunch boxes – these are always a hit!
The perfect banana muffin recipe – great for using up leftover bananas!
Oats and apple make a delicious muffin combo.
More Muffin Variation Ideas
chocolate chips
chopped dates and pecans
strawberries and coconut
mixed berries and dark chocolate chips
Whatever you choose to add to your basic muffin mix – know that it will be totally delicious.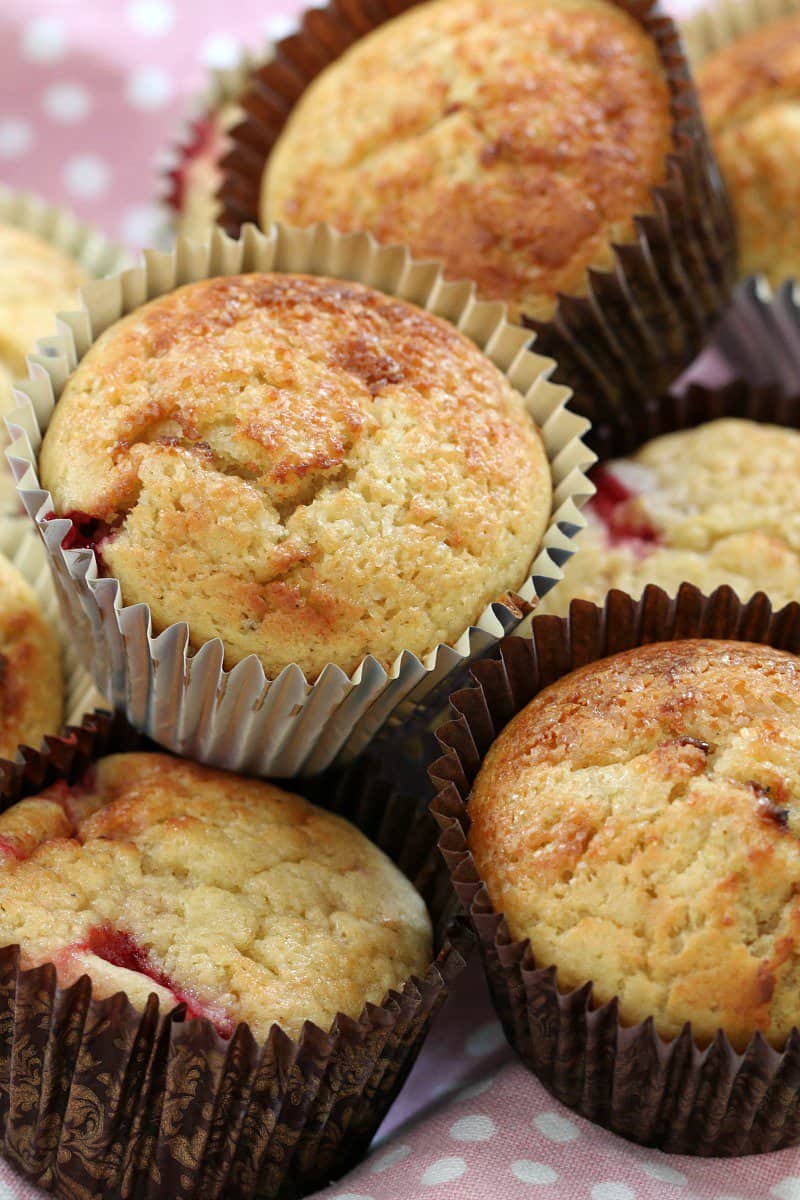 Tips For Baking Perfect Muffins
Tip 1 – Don't Over-Mix The Ingredients
The most important thing of all is to make sure that you don't over-mix the ingredients! Over-mixed muffins will be dense and tough.. yuck! Gently mix the ingredients together until just combined (a few lumps are fine) and then carefully fold through your add-ins.
Tip 2 – Seperate The Wet & Dry Ingredients
Mix the dry ingredients together in a bowl and mix the wet ingredients in another bowl. This means that when you pour the liquid into the dry ingredients, you'll only have to gently mix them together.
Tip 3 – Crunchy Topped Muffins
For delicious crunchy topped muffins, sprinkle a little raw sugar over the top just before baking. Yum!
Tip 4 – Muffin Cases
Use muffin cases – you wont have to worry about washing up (plus they look pretty!).
Tip 5 – Place Rice Into The Base Of The Tray
In order to avoid your paper muffin cases becoming soggy and oily, place a small amount of uncooked rice in the bottom of each muffin hole in the tray. Discard after cooking the muffins.
Tip 6 – Don't Over-Fill The Muffin Holes
Fill your muffin cases 2/3 full – this will give you perfect muffins without them spilling all over your baking tray.
Tip 7 – Cooling The Muffins
Allow your muffins to cool for 5 minutes in the muffin tin before moving them to a wire rack to cool completely.
Tip 8 – Storing Muffins
Muffins are best eaten on the day that they've been cooked, however, you can store them in an airtight container for 2-3 days.
Tip 9 – Freezing Muffins
Freeze muffins in airtight sealable plastic bags or wrap in plastic wrap and place into an airtight container. Frozen muffins are perfect for lunch boxes – they'll be defrosted by recess time!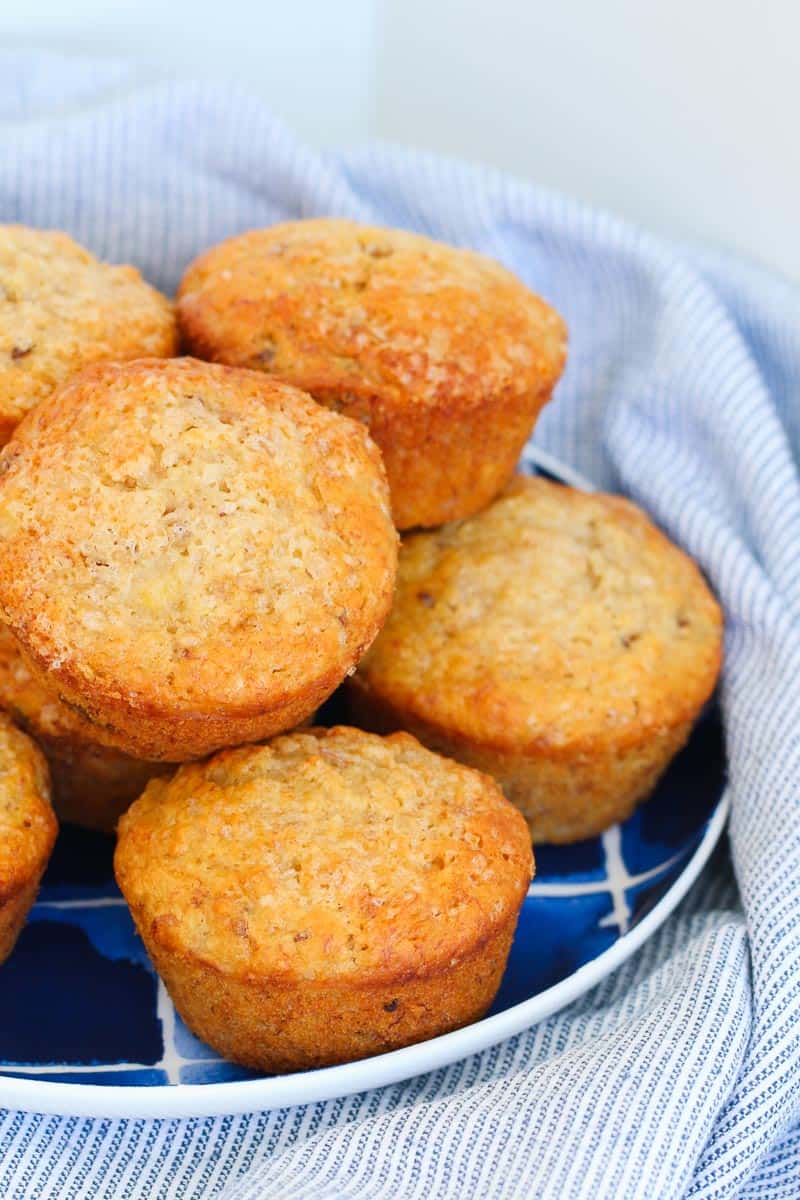 More Muffin Recipes
For more quick and easy muffin recipes, browse our entire muffin collection here.
WANT EVEN MORE DELICIOUS RECIPES? Subscribe to my newsletter or follow along on Facebook or Instagram. And if you love baking, then please come and join my Facebook cooking club group or subscribe to my YouTube channel.