Playtime has never been quite so fun as it is with my super easy cooked playdough recipe (with both Thermomix and conventional methods). Whip up a batch and the kids will be playing happily for hours (ok… maybe hours is an overstatement!!). 
Back when I was teaching I made a LOT of playdough!! I'm not sure who loved it more out of the kids or me to be honest. But seriously, I used it in my classroom for so many things – developmental play, maths, motor skill development…. blah, blah, blah! Playdough is honestly the best. Except when kids eat it (which will absolutely 100% happen at some stage).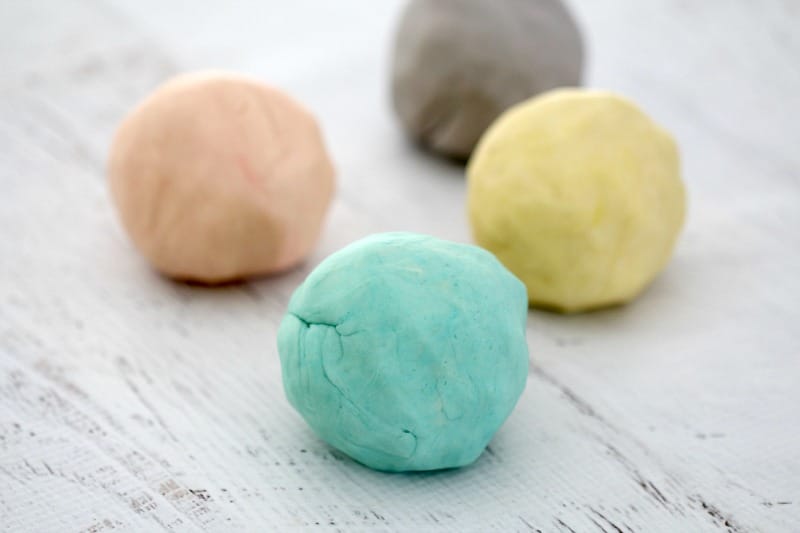 Anyway, I thought that it was about time I shared my two favourite playdough recipes on the blog. Obviously, Will is still a bit too little for playdough (he would DEFINITELY eat it!!), but I'm sure that soon enough, it will be playdough madness in our house.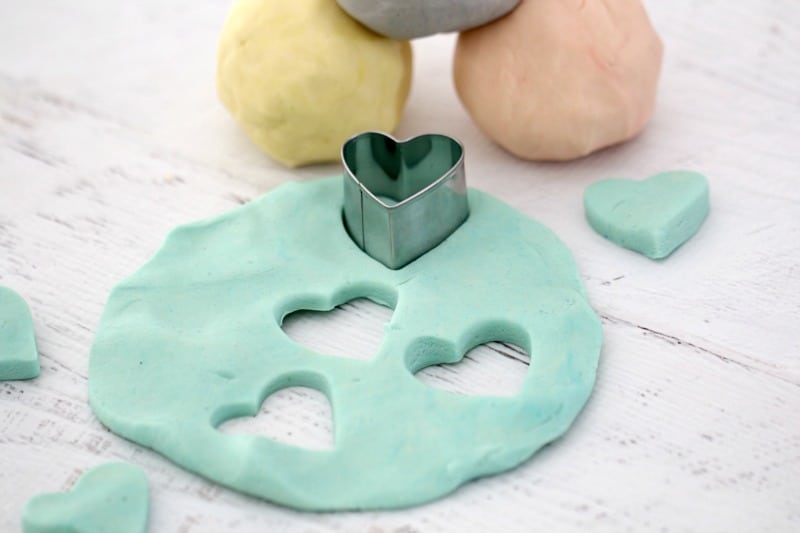 I've included my two favourite playdough recipes – one for the Thermomix and one conventional one. They are both 'cooked' playdough recipes – which I prefer because they have a much better feel to them and they seem to last a lot longer. If you're after an 'uncooked' version, here's a great one from Paging Fun Mums.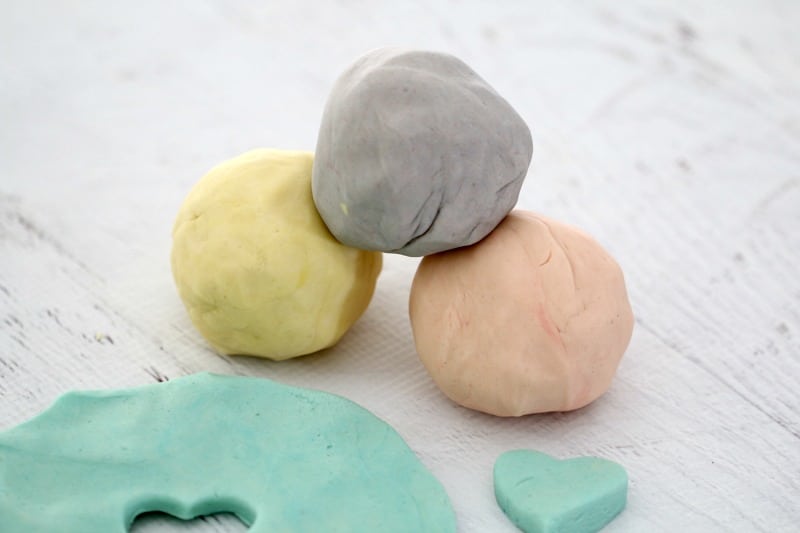 In this particular batch of playdough I wanted really lovely pretty pastel colours… because pretty playdough is fabulous playdough! To get that gorgeous pastel look, just go really easy on the food colouring. Add one tiny drop at a time and knead it really well. You'll be amazed at how far a teensy bit of colour will go. On the other hand, if you want big, bright, beautiful colours, add in extra food colouring. Easy peasy!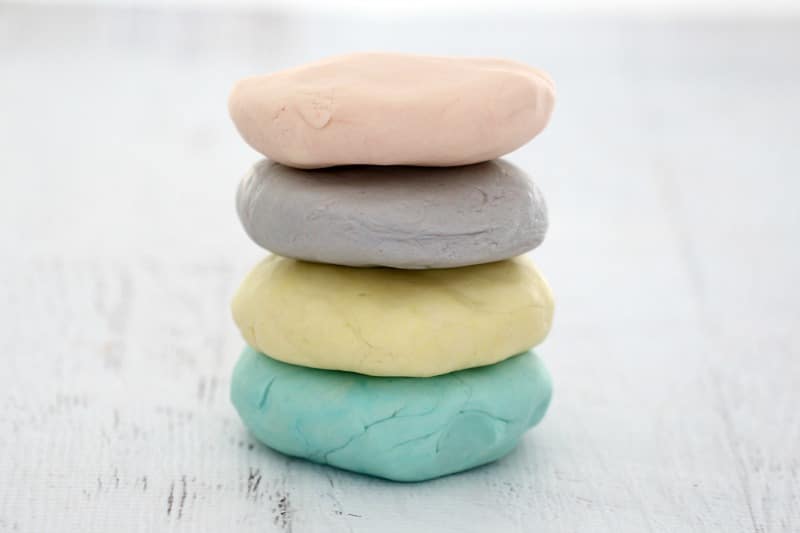 One thing I used to love to do was to add a bit of glitter or shimmer to my playdough. But I'd only recommend doing this if your little ones are old enough to understand not to rub their eyes when they're playing with the playdough. Playdough + glitter = fun, fun, fun! Glitter + eyes = no fun at all.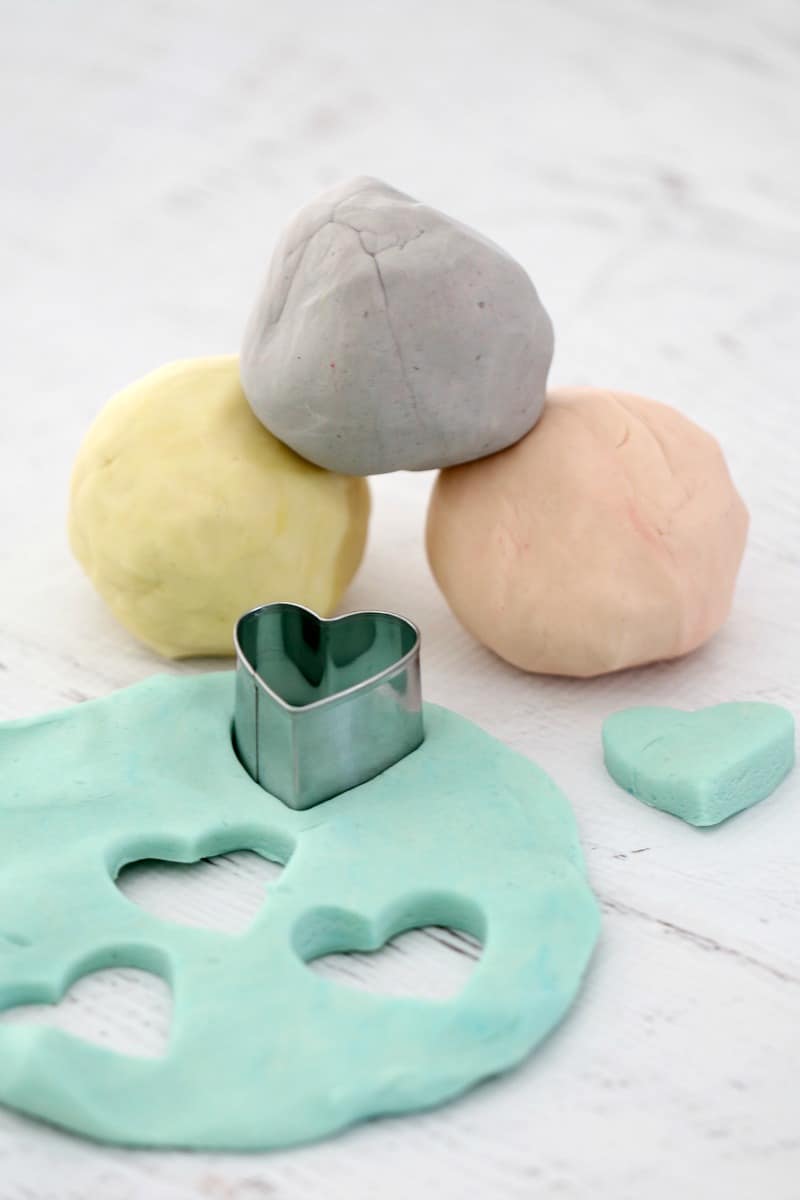 So whether you're making a batch of playdough for school, home… or anywhere – these super easy playdough recipes are just what you need! xx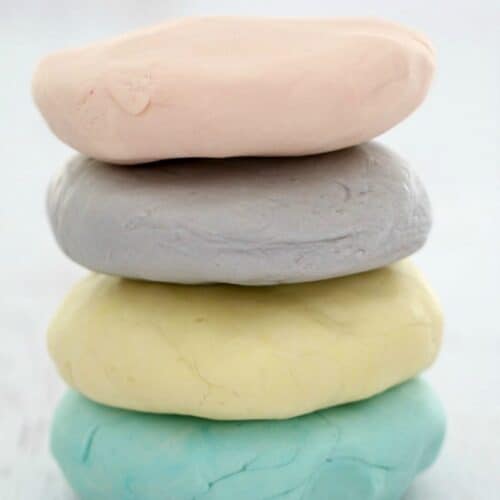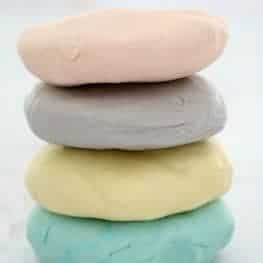 Super Easy Playdough Recipe - Thermomix Version
Print
Pin
Rate
Ingredients
110

g

salt

250

g

water

1

tbs

cream of tartar

250

g

plain flour

1

tbs

oil

coconut, vegetable etc are all fine

food colouring

glitter

optional
Instructions
Place the salt into the TM bowl and mix on Speed 10 for 5 seconds.

Scrape down the sides of the bowl.

Add the water and cream of tartar and cook for 5 minutes, 60 degrees, Speed 3.

Leave to cool for 5 minutes.

Add the plain flour and the oil and mix together for 50 seconds, Speed 4.

Knead for 1 minute on Interval Speed.

Check the texture and if it's a little sticky, add some more flour and knead for a further 30 seconds.

Separate the playdough into several bowls.

Add 1 tiny drop of food colouring (and a sprinkle of glitter - optional) to each bowl and mix together with your hands until the colour is evenly dispersed (wear gloves!).

Wrap the playdough in cling wrap and store in an airtight container in the fridge.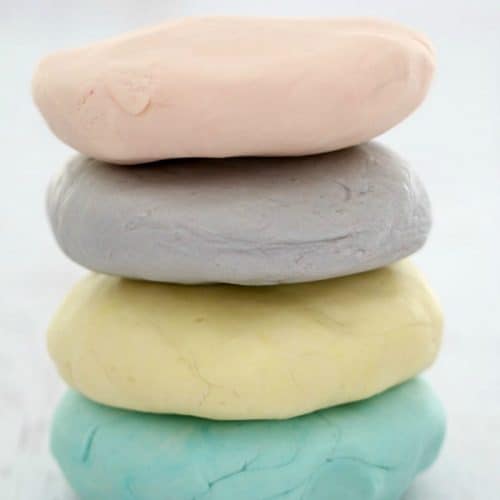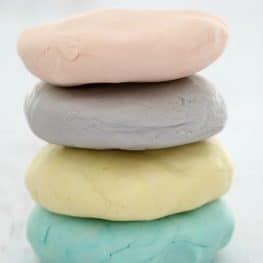 Super Easy Playdough Recipe - Conventional Version
Print
Pin
Rate
Ingredients
1

cup

flour

1

cup

water

1

tbs

cream of tartar

1/2

cup

salt

1

tbs

oil

food colouring

glitter

optional
Instructions
Place the flour, water, cream of tartar and salt into a saucepan over medium heat.

Stir continuously until thickened.

Leave the mixture to cool.

Place the dough onto a well-floured board or bench.

Add the oil and knead it through really well.

Divide the playdough into equal portions, add food colouring and knead until the colour is completely even.

Wrap each ball in plastic wrap, place into an airtight container and store in the fridge.