These digger party ideas and recipes will make planning your little one's construction themed party a breeze - with everything from simple decorations to digger party boxes, 'dirt pile' chocolate crackles to wafer biscuit trucks and more!

We all know a little boy or girl who LOVES diggers, right!!?? Well in my case, that would be my digger-obsessed two year old. Give him a digger, truck or crane any day and he'll be the happiest boy in the world. And so, a digger party was definitely the way to go for Will's 2nd birthday.
Like his 1st birthday (which was Sesame St themed), I wanted to keep everything simple. Plus, we were having his party in the park this time and so it was all about minimal decorations and easy to grab and eat party food.
PLANNING A BIRTHDAY PARTY: DIGGER PARTY IDEAS AND RECIPES
DIGGER CAKE
Will's digger cake was made by a cake maker which massively took the pressure off me on the day and let me concentrate on the finger food. If you love making super special birthday cakes yourself, then totally do it. But if you know it's going to stress you out, then I'd recommend hand-balling it if you can!!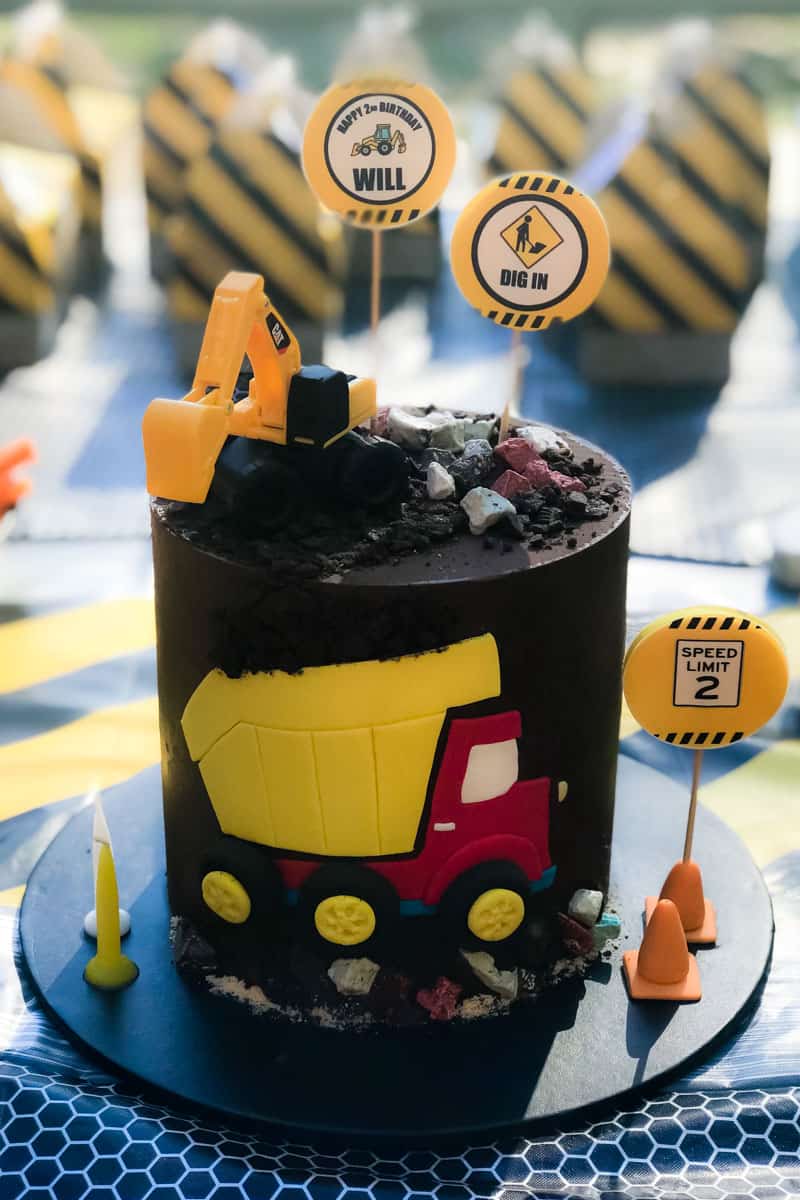 Cake made by: Cup Cup and Away
CONTRUCTION WAFER TRUCKS
These were just the cutest little party food bites!!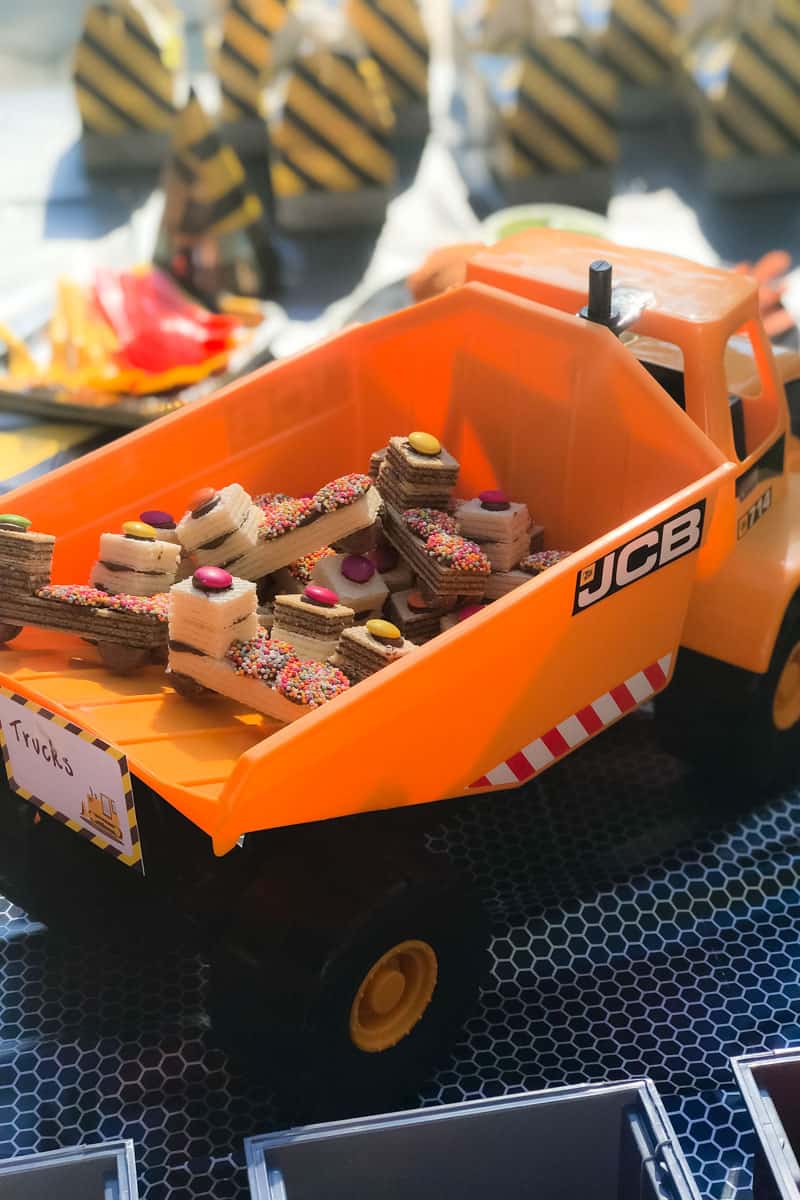 Ingredients:
wafer biscuits
Smarties
halved round chocolates (I used the ones in the purple Cadbury tube)
Freckles
melted chocolate to 'stick' everything together
How to make Construction Wafer Trucks:
Lay the wafer biscuits out flat. Cut some of them into thirds to use for the front of the truck.
Use the melted chocolate to 'stick' the halved chocolate rounds onto the long wafers for the 4 wheels. Allow to set and then turn over (so that they're standing up on the wheels.
Use the melted chocolate to 'stick' the wafer thirds onto the front end of the truck.
'Stick' two Freckles onto the back of the truck.
'Stick' 1 Smartie onto the top of the wafers at the front of the truck. Allow to set.
'DIRT PILES' - CHOCOLATE CRACKLES
Make this party food classic recipe in 'digger-style' by changing the name to 'dirt piles'.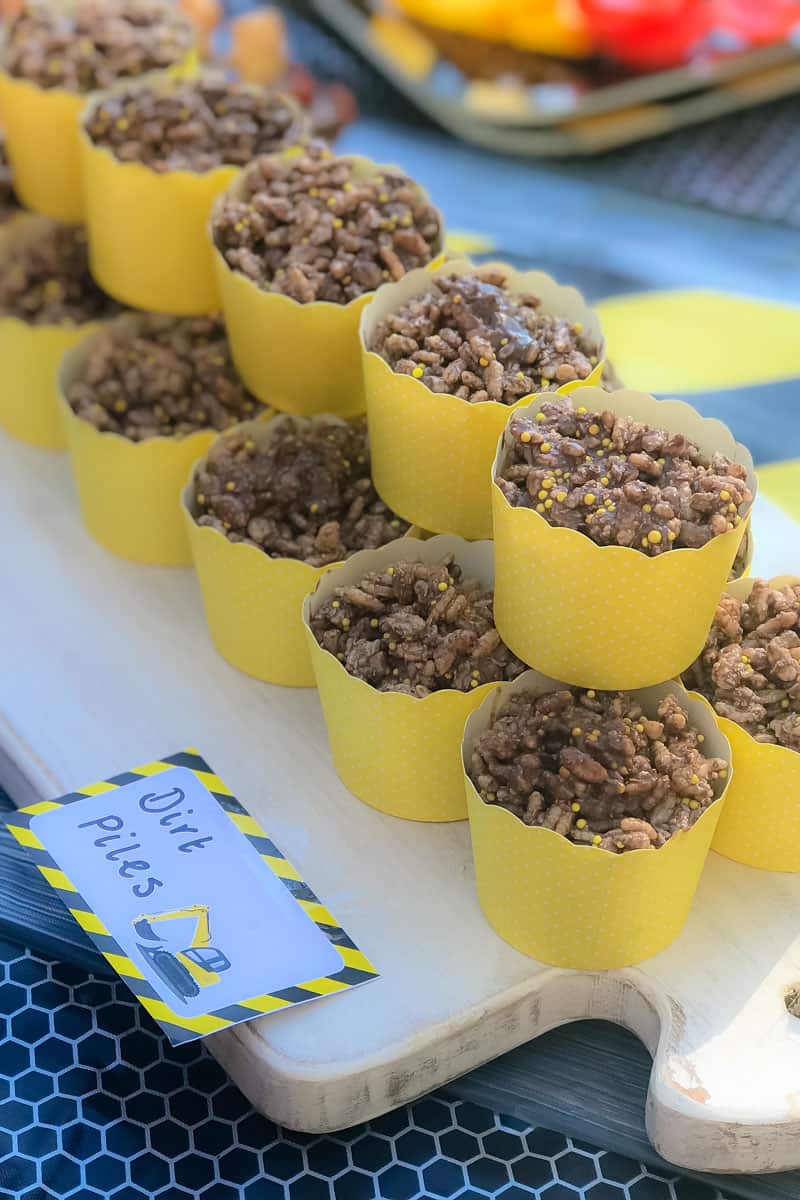 Ingredients:
250g copha
4 cups rice bubbles
1 cup icing sugar
1 cup desiccated coconut
3 tbs cocoa powder
How to make 'dirt piles':
Melt the copha in the microwave or on the stovetop and set aside to cool slightly.
In a large bowl, mix the rice bubbles, icing sugar, coconut and cocoa powder together.
Pour over the melted copha and mix together well.
Spoon mixture into patty pan or cupcake cases and place into the fridge until firm.
TINY TEDDY RACING CARS
These super easy racing cars are always popular!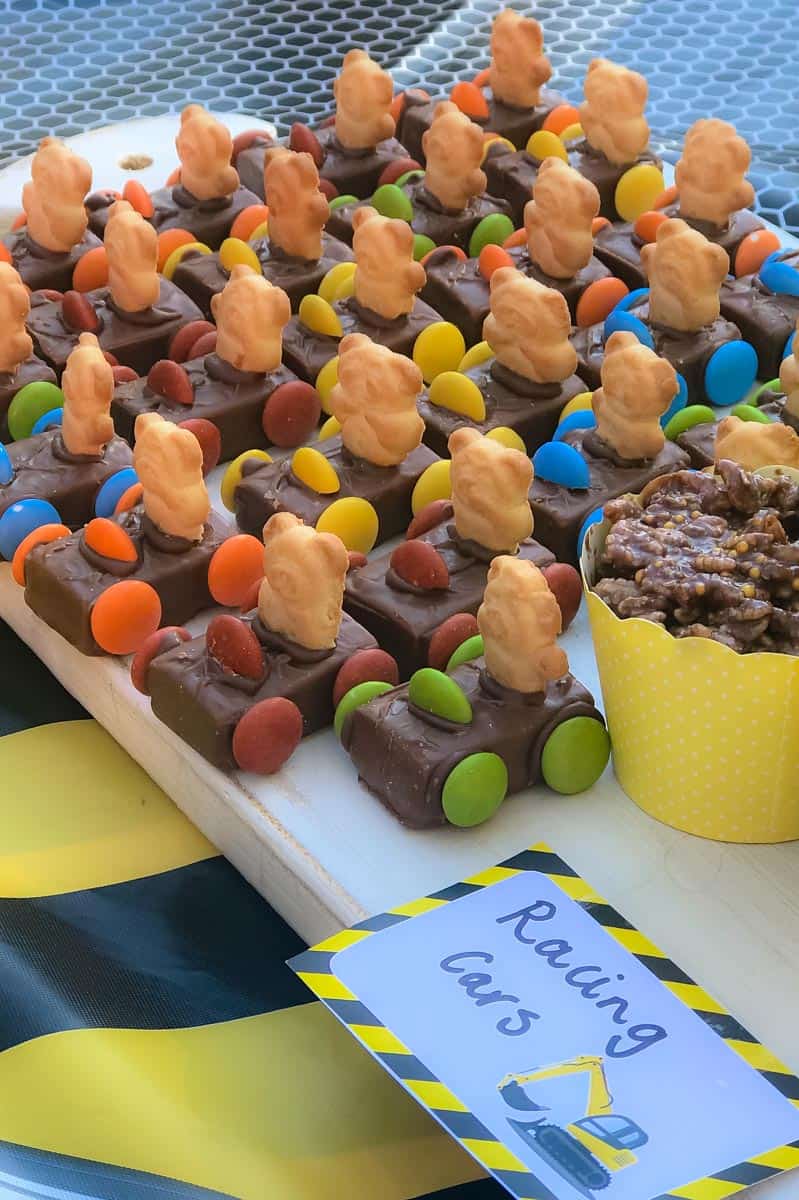 Other 'digger' party food included:
Boulders (Maltesers)
Pebbles (jelly beans)
Traffic lights (fruit sticks)
Reinforcement (watermelon triangles)
Dip Ahead (dip)
Crew Crunchies (veggie sticks)
Logs (pretzel sticks)
Worms (gummy snakes)
Wrecking balls (Cheetos)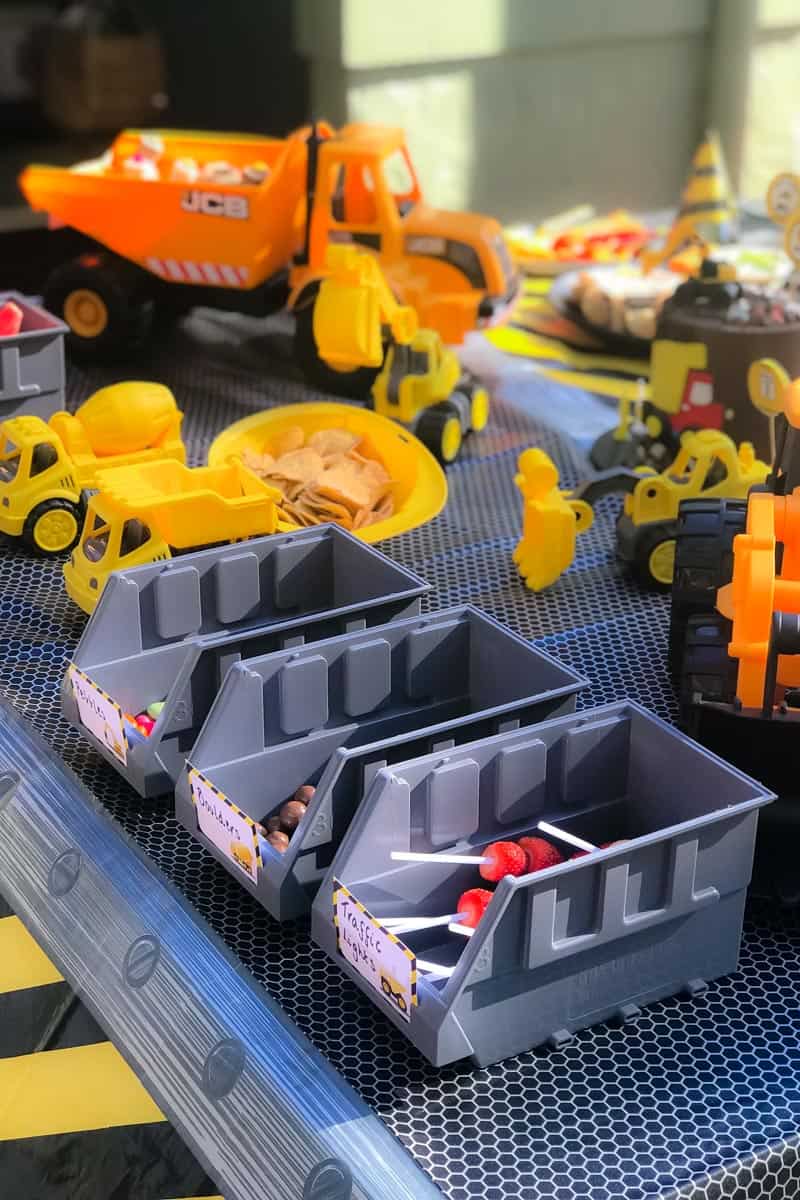 DIGGER TABLE DECORATIONS
We kept our decorations super simple and used a lot of what we already had around the house to decorate the table. I collected all of Will's diggers from his room and placed them around the table as decorations. We also used his dump trucks to serve food in the tray (after they'd had a good wash, of course!).
The basics:
table clothes
napkins
plates
cutlery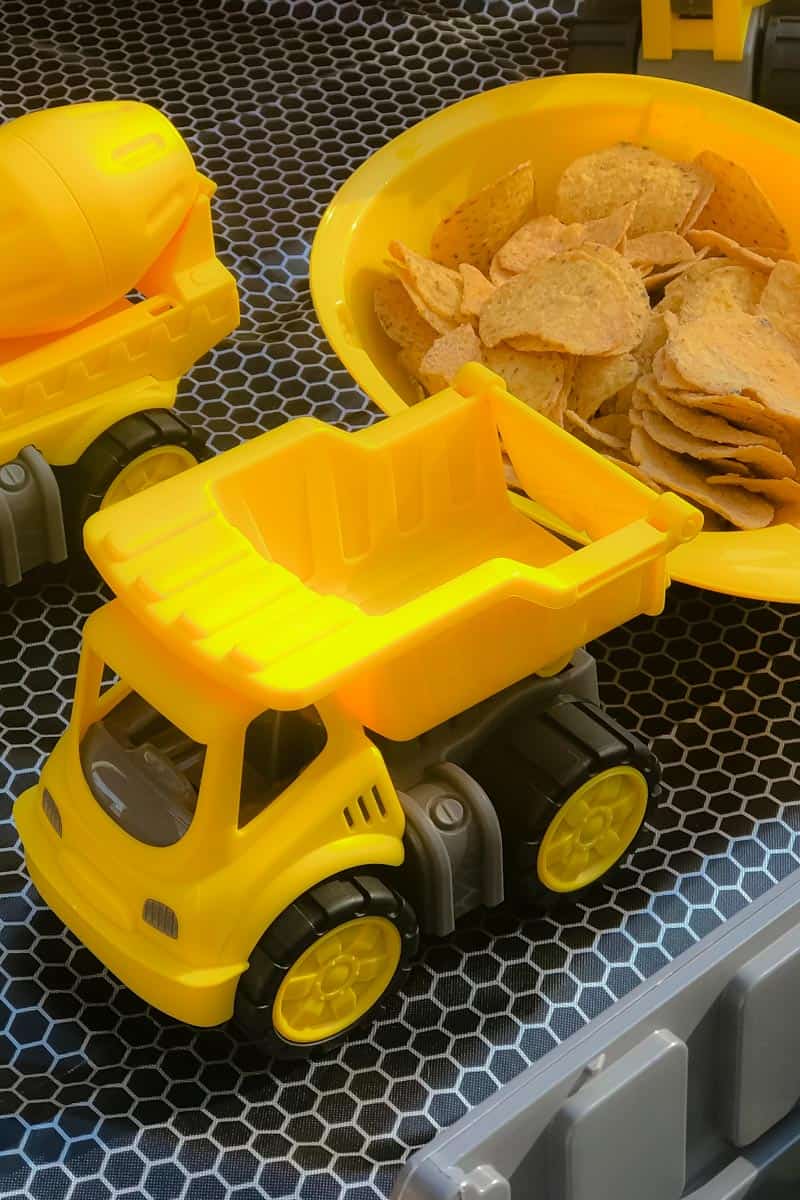 We also used small grey tool holders from our shed to serve the food (again, after they'd had a good wash). These were super handy for letting the kids run up and grab food while they were playing.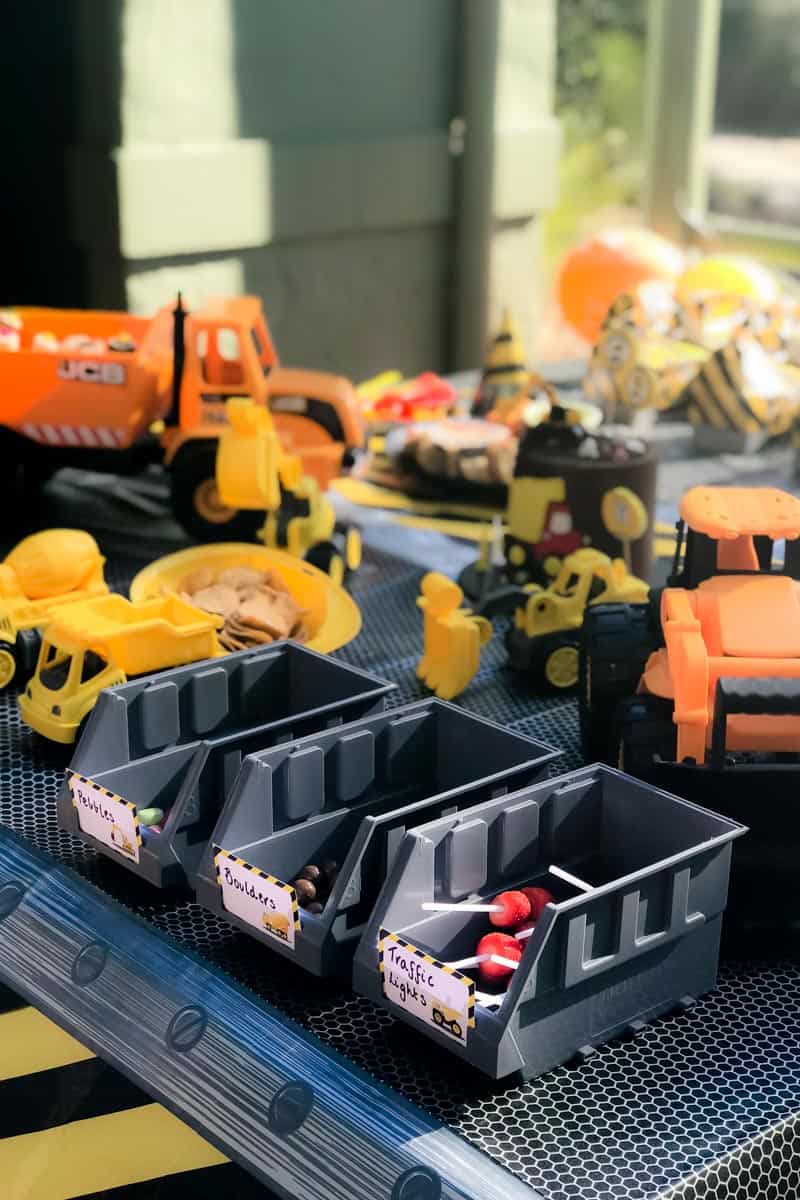 Funnily enough, by the end of the party, most of our decorations (aka the diggers and dump trucks) were being used by the kids while they were playing in the park - perfect!!
DIGGER THANK YOU BOXES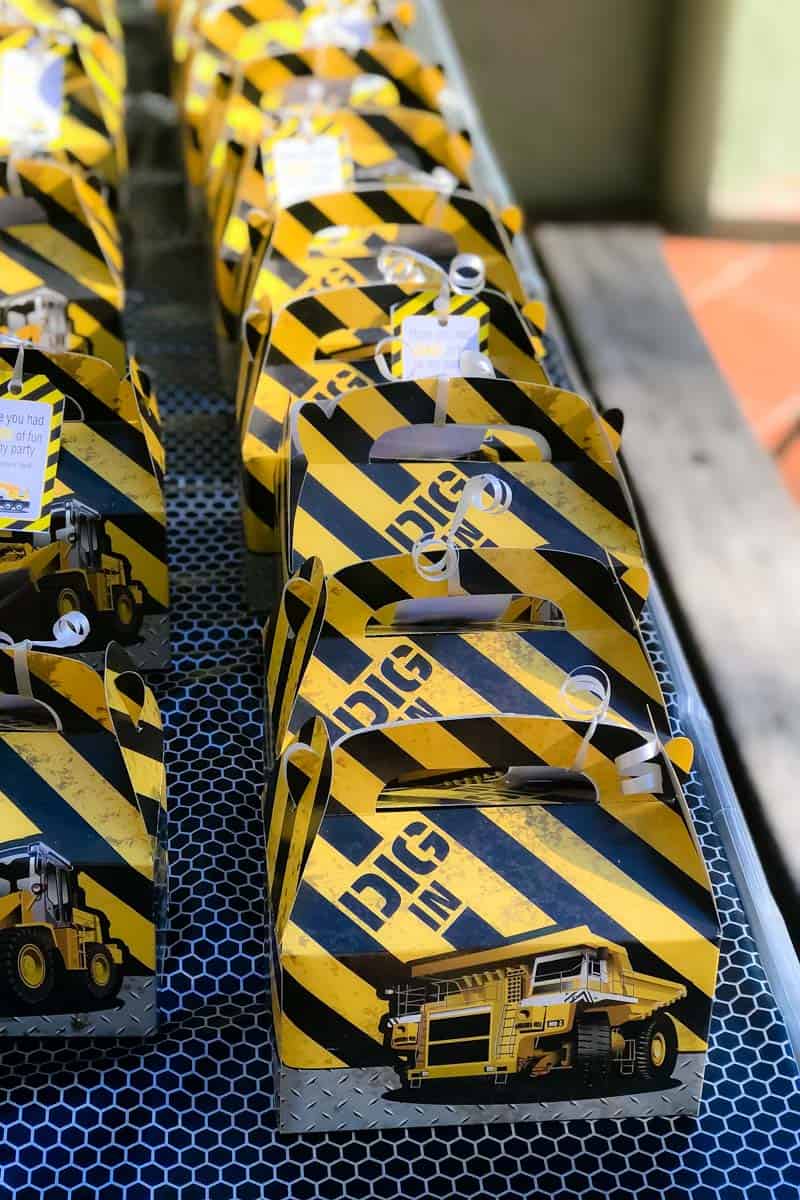 We bought cute little digger style boxes from an online party store and filled them with:
toy diggers
party whistles
toy hammers, spanners etc
chocolates
digger 'tattoos'
digger stickers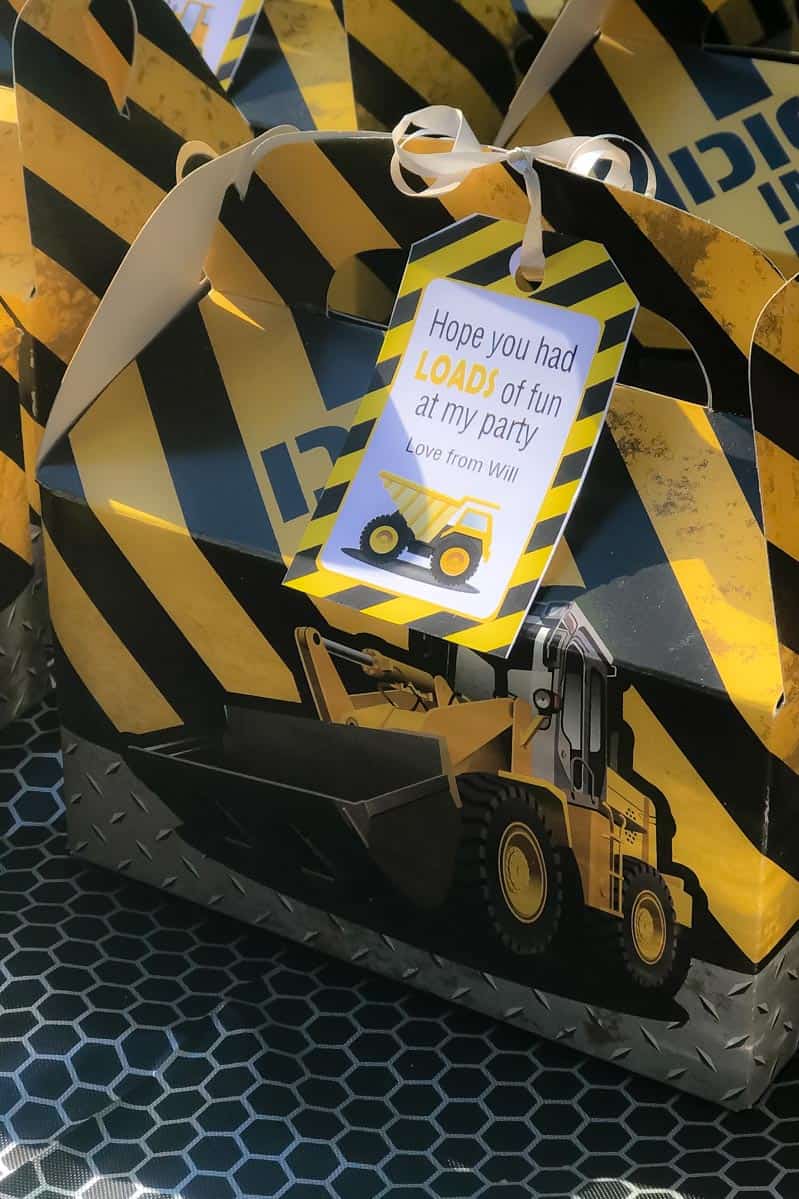 The labels were bought from Etsy.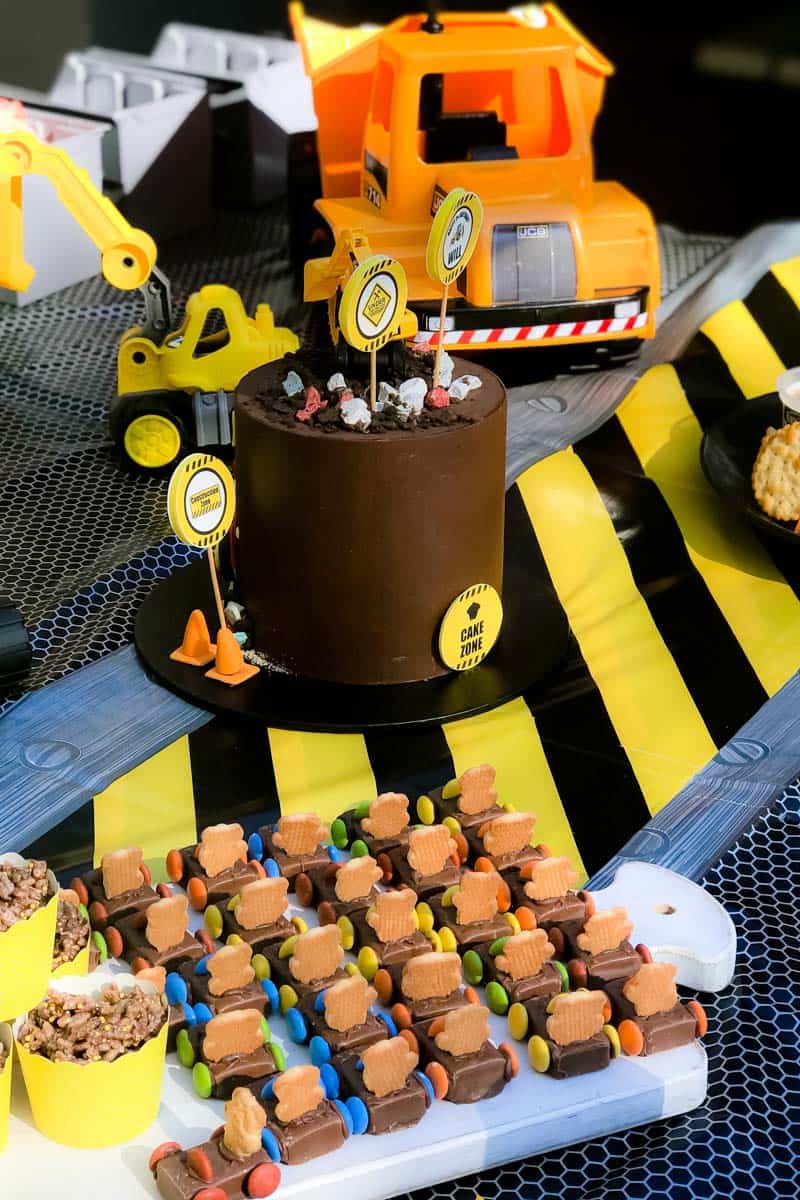 In the end, it was the easiest party and Will absolutely LOVED it! If you've got a little one who is digger-obsessed, then this style of party is definitely the way to go!
More Kids Party Food Recipes
If you'd like to see some more yummy kids party food ideas, then check out our entire collection of kids classic party food recipes here.