Browse the ultimate list of Instagram hashtags for food bloggers! Over 100 relevant hashtags, including the 10 most popular food hashtags on Instagram PLUS hashtags for food sharing groups.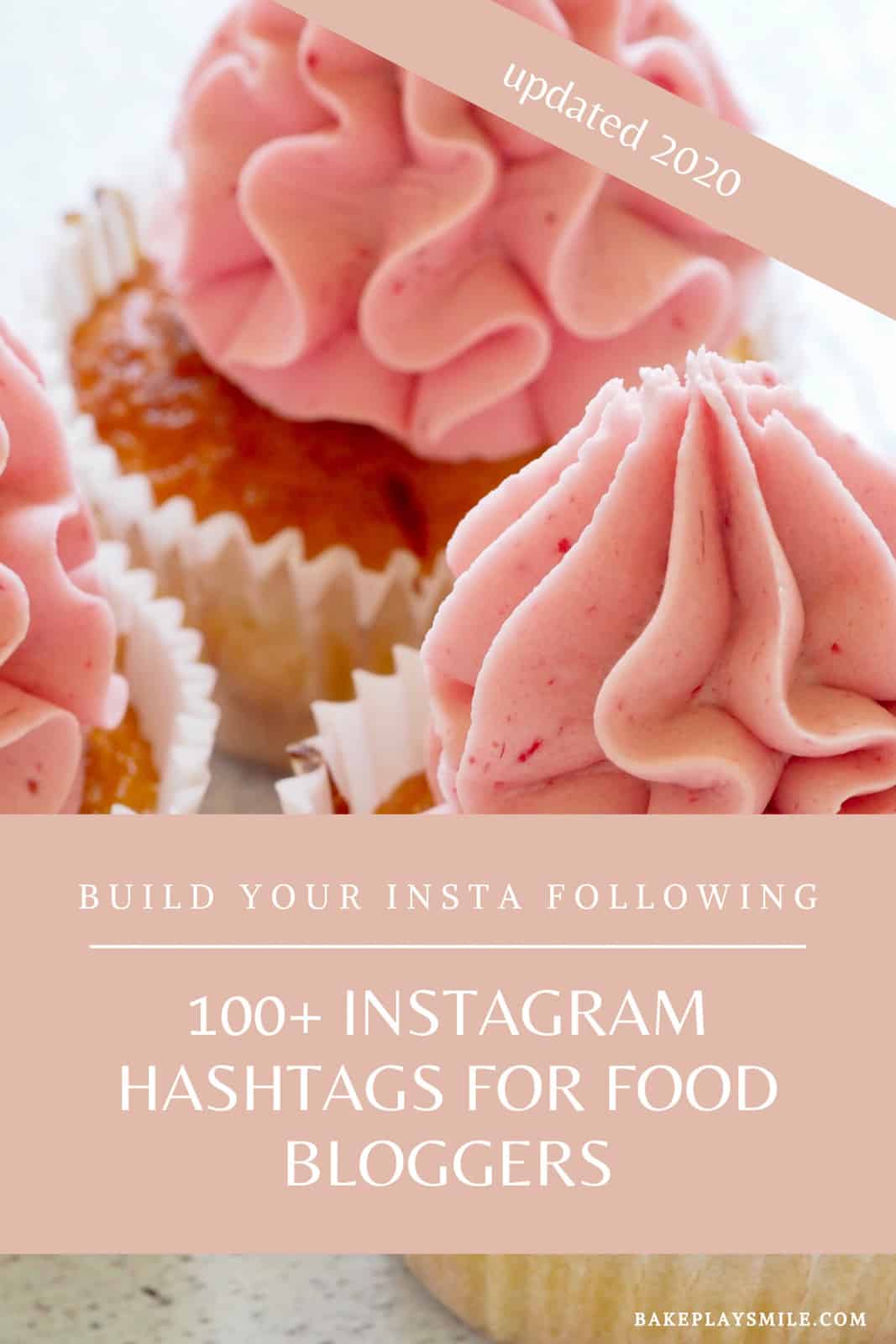 Why Instagram Hashtags Are Important For Food Bloggers
The number of photos shared to Instagram on a daily basis is mind-blowing.
Hashtags allow your content to be found and avoid your posts getting lost in the massive ocean that is Instagram!
When you add a hashtag (or even better... up to 30 hashtags), Instagram shows your posts to those who are searching for your hashtags - which means more likes and new followers!
It's easy to see why using hashtags on Instagram is so important, so lets go through the steps of findings and choosing the best Instagram hashtags for food bloggers.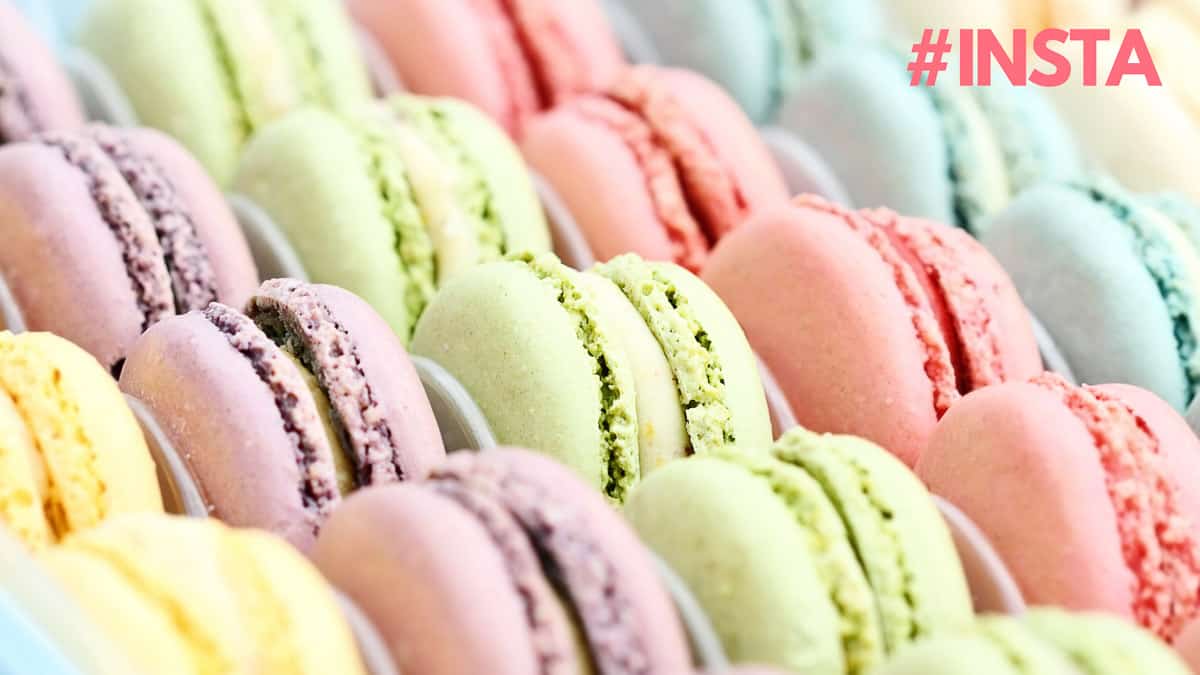 How To Choose A Hashtag
For a hashtag to be effective, it must be relevant to your content. There's no point adding a #lowcarb hashtag to a decadent cake that's clearly not low carb!
Choose hashtags that:
are relevant to your post
that people actually search for
While certain hashtags (such as #cake) have a huge number of posts, it is often more effective to use hashtags that have a moderate number of posts (#spongecake) as your post will have a greater likelihood of making it's way to the top of the search results.
I like to mix it up by including some hashtags with a high number of posts and others with a moderate number of posts.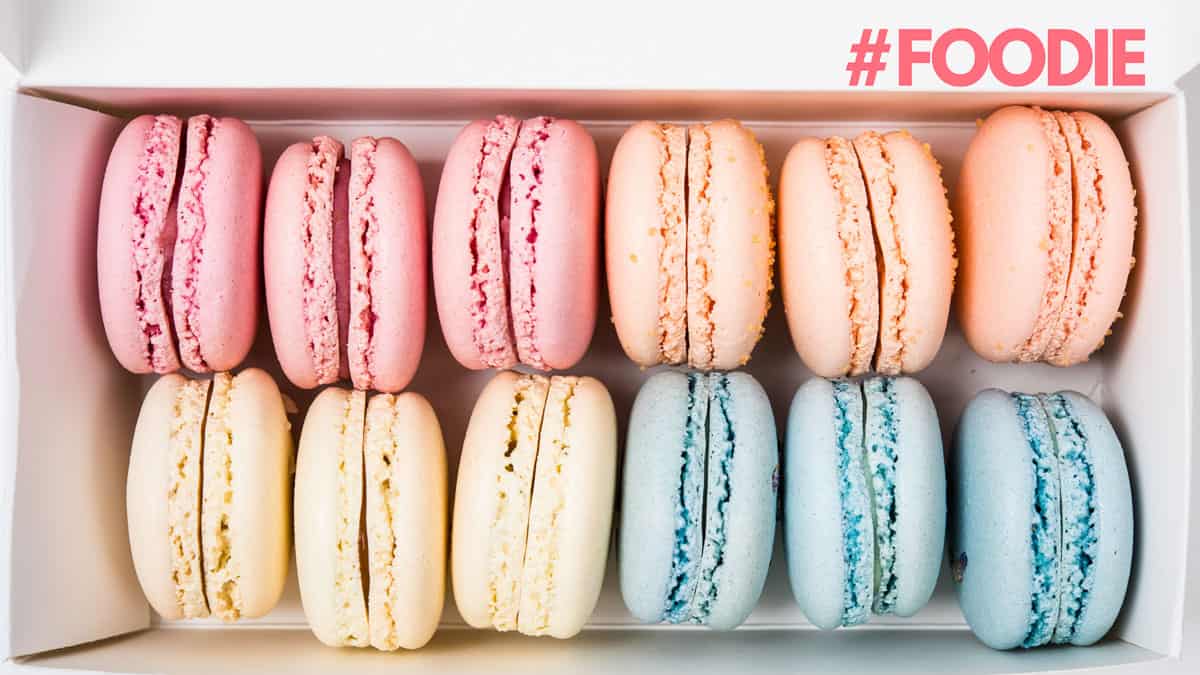 Where To Find Hashtags
There are many ways to find hashtags to use on your food posts on Instagram... but these are my two favourite (and super easy!) ways:
Take note of hashtags that your fellow food bloggers are using
Have a look at the posts of popular food bloggers in your niche and make a note of the hashtags they're using. Chances are, if they have great engagement on their posts, they're using effective and popular hashtags.
Use Instagrams search function
Instagram will tell you exactly how many posts they have with a particular hashtag. They'll also give you a list of other similar and related hashtags.
Before I post to Instagram, I will type the most relevant hashtag for my post into the search function, click tags and make note of other related hashtags. It's a super quick and easy way to identify the hashtags you should be using.
To use the search function:
click the search (microscope) button at the bottom
click on tags
type in your hashtag
A list of related hashtags with the number of posts will then come up. Choose any of the hashtags that are relevant to your post.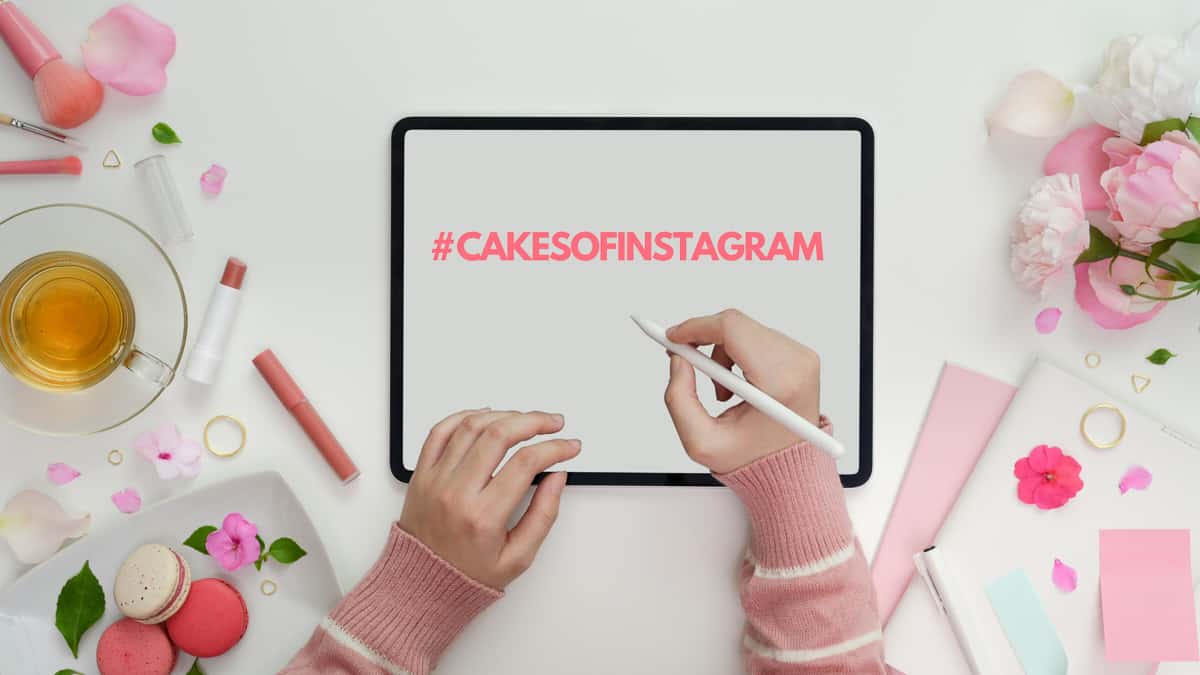 The Top 10 Most Popular Food Blogger Hashtags
When it comes to the most popular food blogger hashtags on Instagram... these are the top 10 that you need to know!
#instagood
#food
#sweet
#yummy
#instapic
#yum
#delicious
#fresh
#foodie
#homemade
Food Sharing Hashtags
There are so many food sharing hashtags on Instagram (it's easy to get lost!). Here's a list of the most popular and active food sharing hashtags.
#buzzfeedfood
#feedfeed
#thefeedfeed
#huffposttaste
#foodprnshare
#droolclub
#f52gram
#thekitchn
#sweetmagazine
#tastespotting
#forkfeed
#foodgawker
#kitchenbowl
#bhgfood
#buzzfeast
Other Food Specific Hashtags
Need more hashtags? These ones will get your posts noticed!
#goodeats
#igfood
#foodstagram
#foodbloggers
#nomnom
#instayum
#eatfamous
#foodblog
#hungry
#eats
#foodgasm
#cleaneating
#foodphotography
#foodpics
#homecooking
#foodlove
#foodporn
#instaphoto
#foodcoma
#foodgram
#chefmode
#hungry
#nom
#foodstagram
#eathealthy
#eatwell
#eatright
#snack
#instalove
#goodeats
#instafood
#truecooks
#eatingfortheinsta
#foodstyling
#foodforfoodies
#eatinghealthy
#eatgood
#eattherainbow
#eatrealfood
#foodoftheday
#foodography
#foodism
#foodaddict
#foodforthought
#foodisfuel
#eating
#eatingclean
#eatstagram
#foodspotting
#foodlover
#fooddiary
#yums
#foodshare
#chocolate
#baking
#cooking
#recipe
#tasty
#foodlovers
#culinary
#foodart
#foodsnap
#eatguide
#happytummy
#f52grams
#goodtaste
#foodphotographer
#breakfast
#lunch
#dinner
#dessert
#healthy
#bread
#coffee
#yummm
#yumyum
#canon
#iphone
#olympus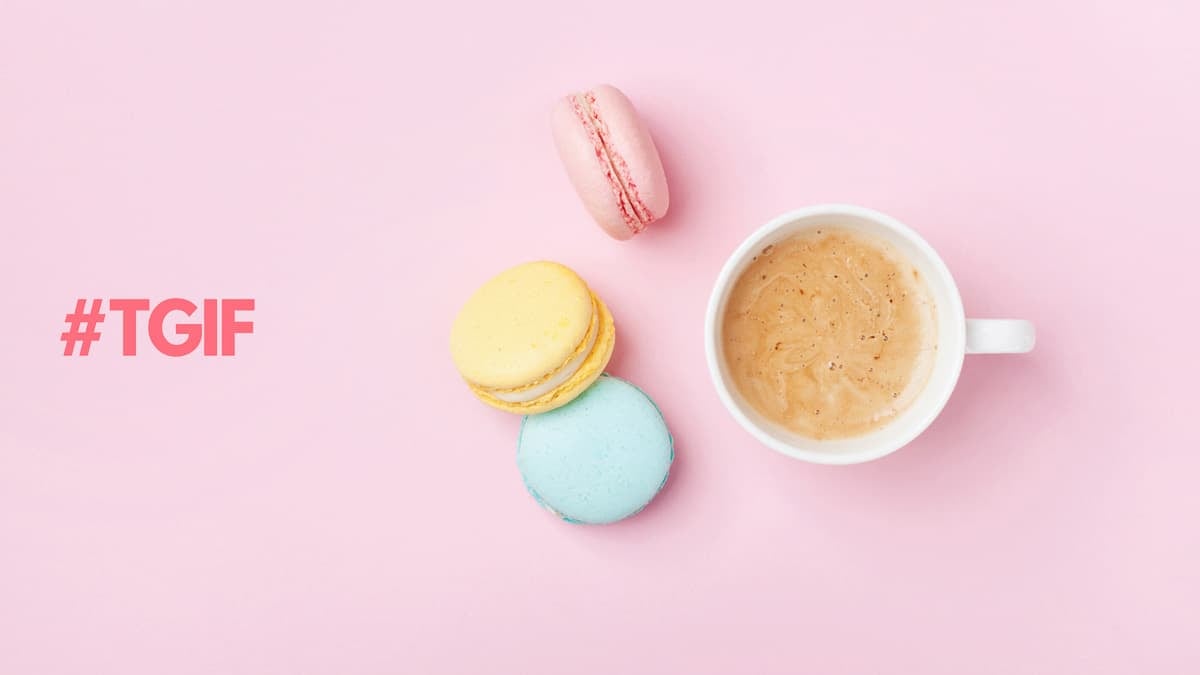 Day Of The Week Instagram Hashtags For Food Bloggers
Join in the Insta foodie fun and share a post with a day of the week hashtag. Here's a few of my favourites!
#MondayBlues
#MotivationalMonday
#MondayMemories
#MondayFunday
#MondayMorning
#MondayMood
#MondayVibes
#MondayMadness
#MondaysSuck
#WeekendOver
#MondayInspo
#TransformationTuesday
#TrendyTuesday
#TipTuesday
#TopicTuesday
#TuesdayTasting
#GoodNewsTues
#TakeMeBackTuesday
#TastyTuesday
#TuesdayVibes
#TuesdayTreat
#WellnessWednesday
#WayBackWednesday
#WisdomWednesday
#HumpDay
#Winesday
#WineWednesday
#WednesdayFeels
#WednesdayMotivation
#WednesdayWords
#WednesdayGrind
#ThrowbackThursday
#tbt
#tbtphoto
#ThankfulThursday
#ThursdayThoughts
#ThirstyThursday
#ThoughtfulThursday
#TGIT #ThursdayMood
#ThursdayFun
#ThursdayGrind
#FlashbackFriday
#FeelGoodFriday
#FeatureFriday
#FoodieFriday
#FridayFun
#FridayNight
#FactFriday
#TGIF
#WeekendIsComing
#FridayFeeling
#FridayNightDinner
#FridayFood
#SocialSaturday
#ShoutoutSaturday
#SaturdayShoutout
#SmallBusinessSaturday
#SaturdaySweets
#SaturdayNight
#SaturdayMorning
#SaturdayLunch
#SaturdayLife
#SaturdayFeels
#SundayFunday
#WeekendVibes
#SundaySweets
#SundayBrunch
#SundayMorning
#SundayMood
#SundayDinner
#SundayRoast
#WeekendBrunch
5 Simple Tips for Posting on Instagram
Utilise all of the 30 hashtags that Instagram allows you to use (if you don't want to use that many, use a minimum of 4-11 per post)
Place your hashtags in the first comment so that your description is nice and clean
Post regularly
Make a list of your most commonly used hashtags in the 'Notes' section of your phone - this way you can just copy and paste the list whenever you post on Instagram;
Have 3-4 lists of relevant hashtags in the 'Notes' section on your phone and rotate which list you use each time you post.
WANT EVEN MORE DELICIOUS RECIPES? Subscribe to my newsletter or follow along on Facebook or Instagram. And if you love baking, then please come and join my Facebook cooking club group or subscribe to my YouTube channel.