I'm thrilled to introduce the premium handcrafted range of gourmet Mini Melting Moments from Charlie's Fine Food Co.
These melt-in-your-mouth bite-sized cookies are inspired by the iconic Australian biscuit and come in 4 delicious flavours - Cookies & Cream, Raspberry Bliss, Coco Berry Monte, and of course, traditional Vanilla Bean.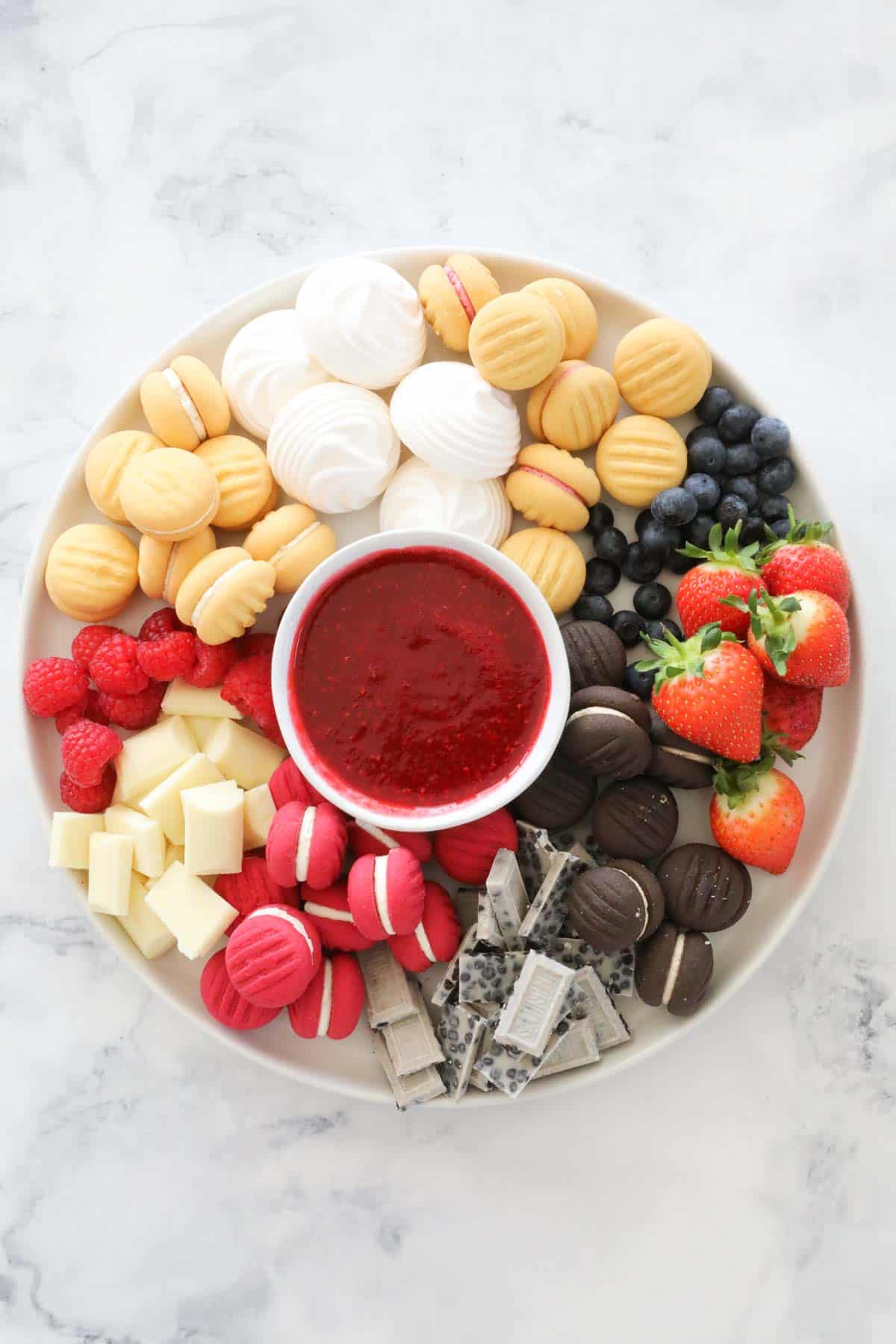 Enter my giveaway for your chance to win 1 of 5 Mini Melting Moments gift packs valued at $52 each.
This post is sponsored by Charlie's Fine Food Co.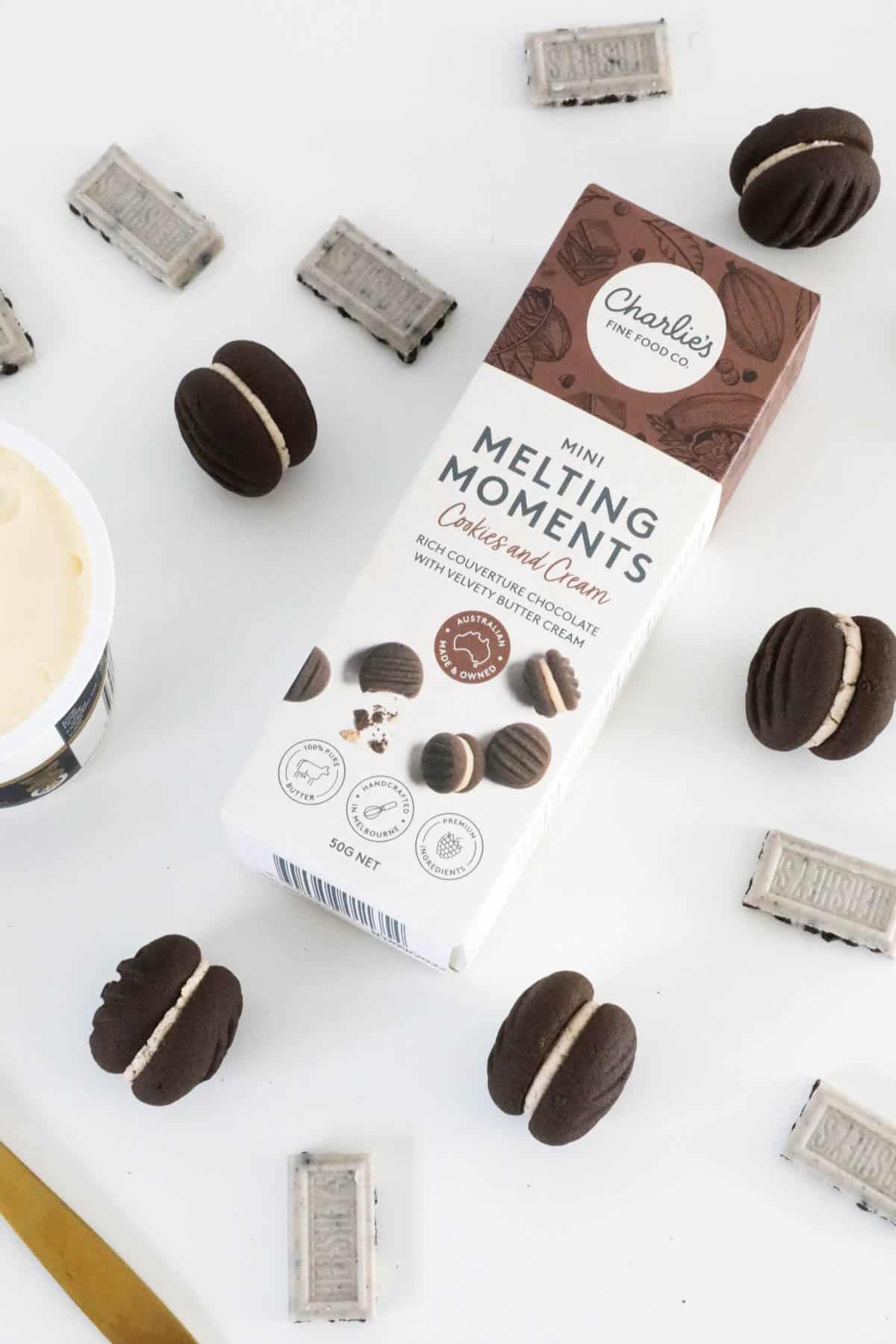 Charlie's Fine Food Co.
Like so many of you, my first memory of eating a Charlie's Fine Food Co. artisan cookie was on a Qantas flight many years ago!
Fast forward to 2022 and you can now find the delicious range of premium Charlie's Fine Food Co. cookies and biscuits in major supermarkets (Coles and Woolworths) and independent grocers all across the country, as well as through selected hamper companies and their own online retail store.
Complete with bright and beautiful new packaging and an expanded range of products including cheese bites, mini bikkie bites, artisan cookies, mini melting moments and the brand new range of plant-based cookie dough, there's never been a better time to enjoy their seriously delicious food.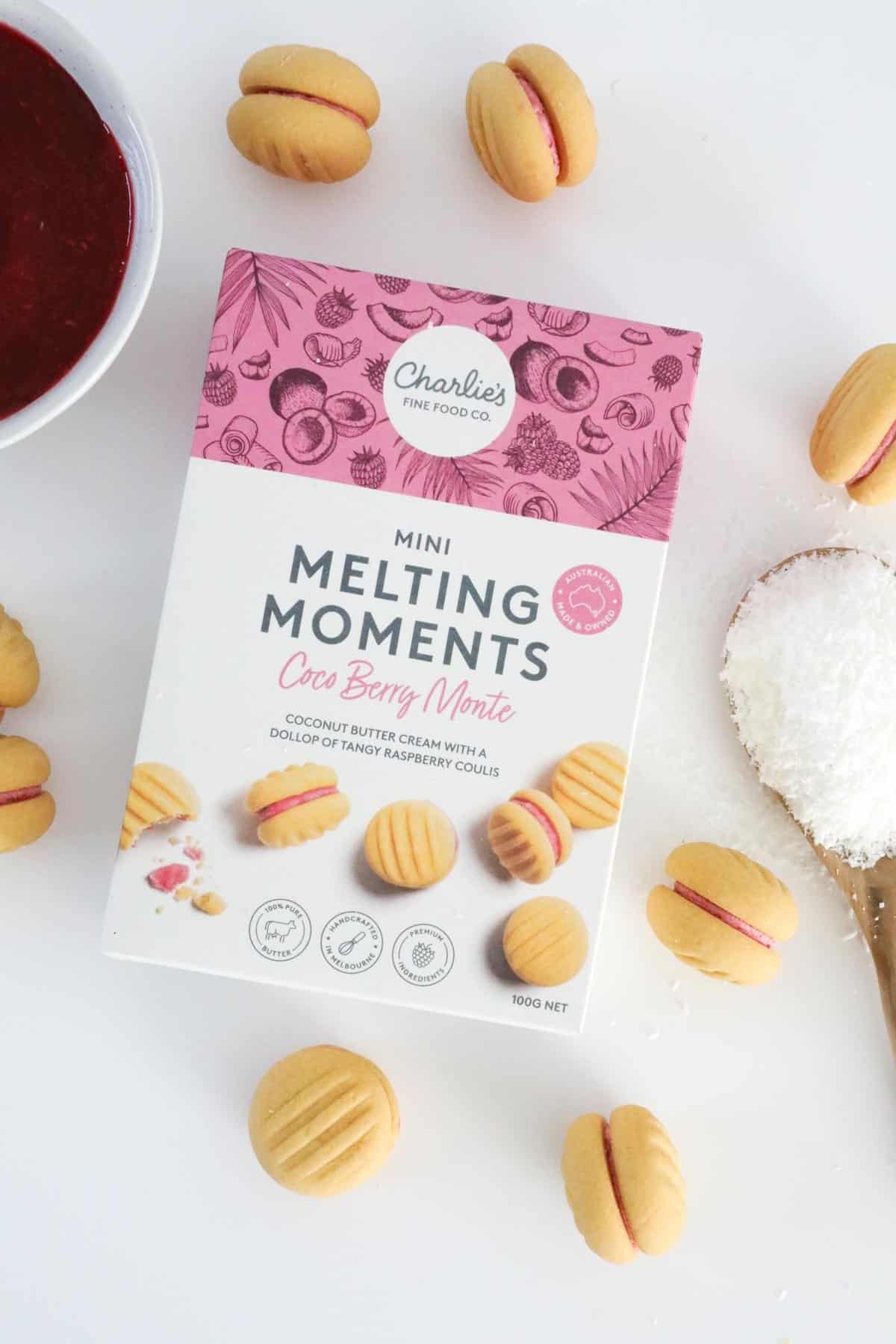 Gourmet Artisan Cookies
From the humble beginnings of a small local bakery in 1995 to a globally-loved and proudly Australian-owned family brand, Charlie's Fine Food Co. continues to pride itself on baking premium, gourmet treats using only the very best ingredients.
Handcrafted and baked in Melbourne, using 100% pure butter as their signature ingredient, the Charlie's range of cookies and biscuits are much loved by Aussie's all over the country.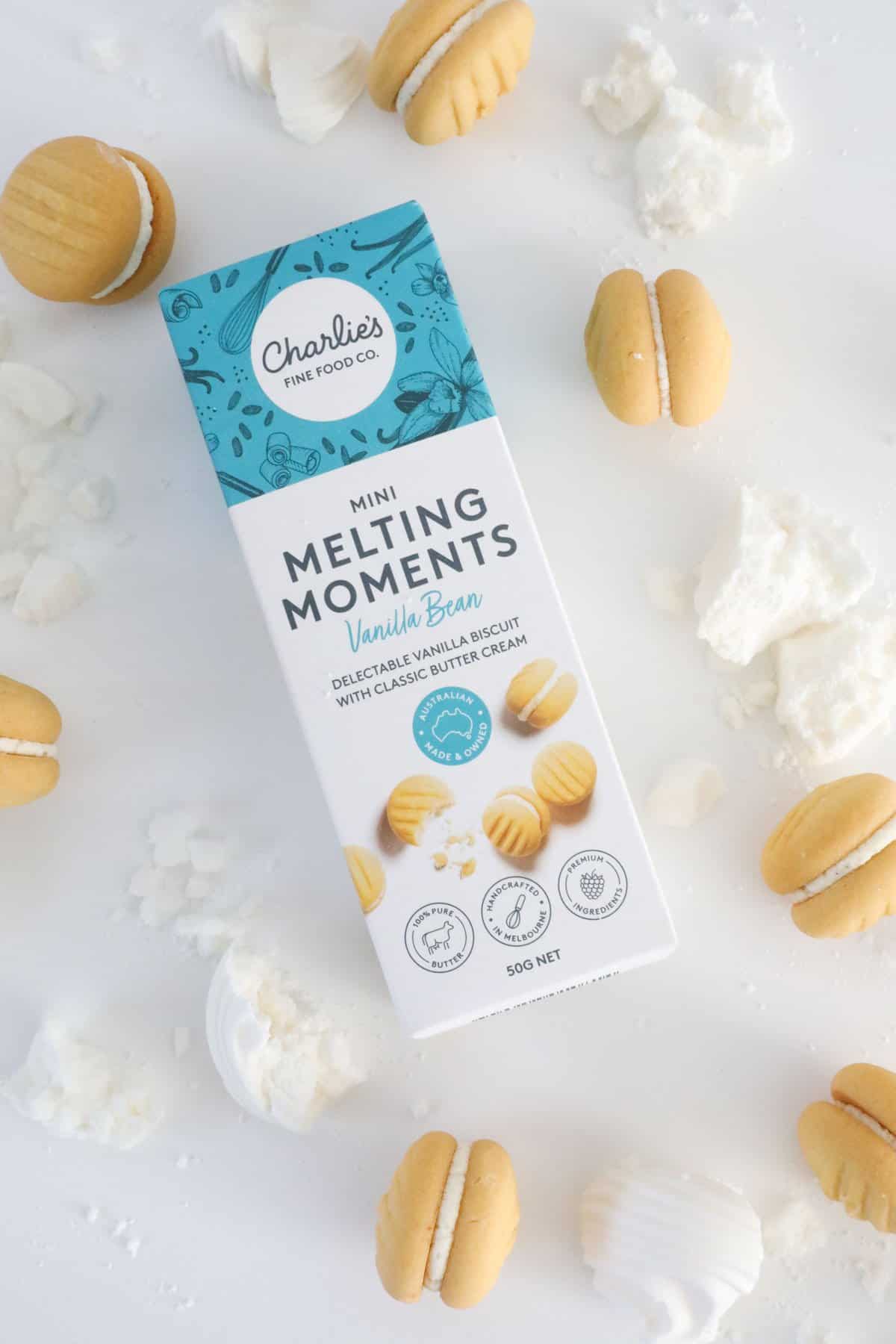 Mini Melting Moments Flavours
The range of Mini Melting Moments includes 4 delicious flavours made from premium ingredients which are available in 50g or 100g boxes.
These premium sweet cookies are perfect for school lunchboxes and bite-sized treats - or take things to the next level and serve them as part of a dessert platter with fresh berries and chocolate!
Cookies & Cream
This ever-popular flavour combination features creamy 100% pure butter and rich couverture chocolate together in a melt-in-your-mouth taste sensation.
Raspberry Bliss
Light, fresh, fruity and sweet - this is such a favourite with kids and adults alike. Luscious raspberry cookies sandwiched together with smooth white chocolate buttercream - the perfect guilt-free treat!
Coco Berry Monte
Inspired by the flavours of classic Monte Carlo biscuits, the Coco Berry Monte variety combines brown sugar melting moments filled with layers of coconut cream and sweet raspberry jam.
Vanilla Bean
The most traditional of all the flavours! These vanilla bean infused cookies will quite literally melt away in your mouth.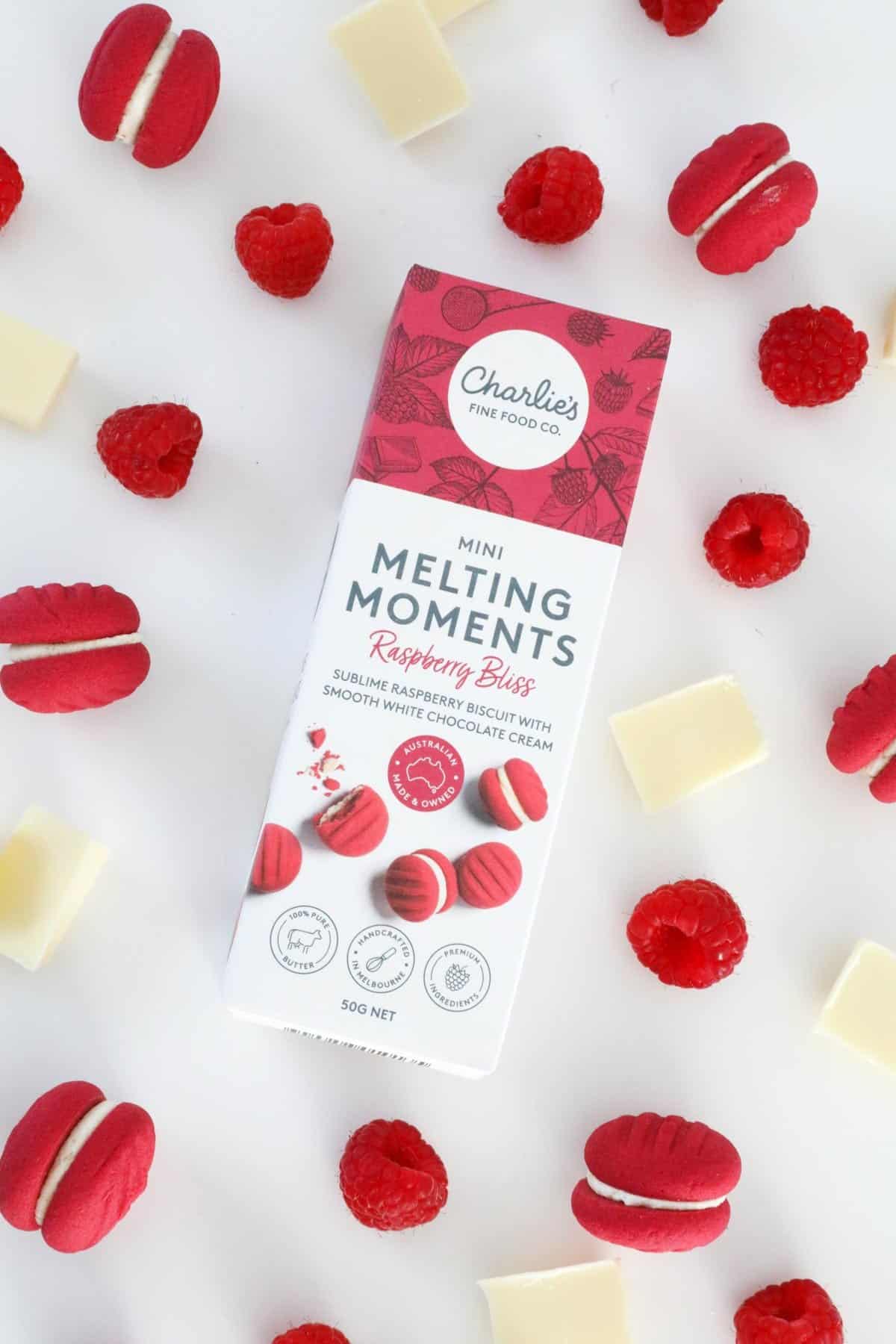 Why You're Going To Love Mini Melting Moments
There's SO much to love about the range of Charlie's Fine Food Co. Mini Melting Moments:
Made From Premium Ingredients - made using only the finest quality ingredients, including 100% pure butter, couverture chocolate, coconut cream, lemon buttercream, and raspberry jam.
Australian Made & Owned - Charlie's Fine Food Co. is a family owned Australian company who handcraft and bake their gourmet cookies in Melbourne.
The Perfect Size - these bite-sized melting moments make a great snack for kids and a guilt-free treat for adults!
Great For Lunchboxes, Snacks & Dessert Platters - whether you're packing lunchboxes, filling up hungry tummies after school or preparing a gourmet dessert platter to enjoy with friends at a dinner party, mini melting moments are always a delicious treat.
Range Of Flavours - everyone's tastes are catered for with the variety of mini melting moments flavours... from Vanilla Bean, Raspberry Bliss, Cookies & Cream to Coco Berry Monte!
Homemade Taste Without The Effort - enjoy the homemade melt-in-your-mouth taste of melting moments with absolutely zero effort! I like to keep a few boxes in my pantry for when visitors pop by.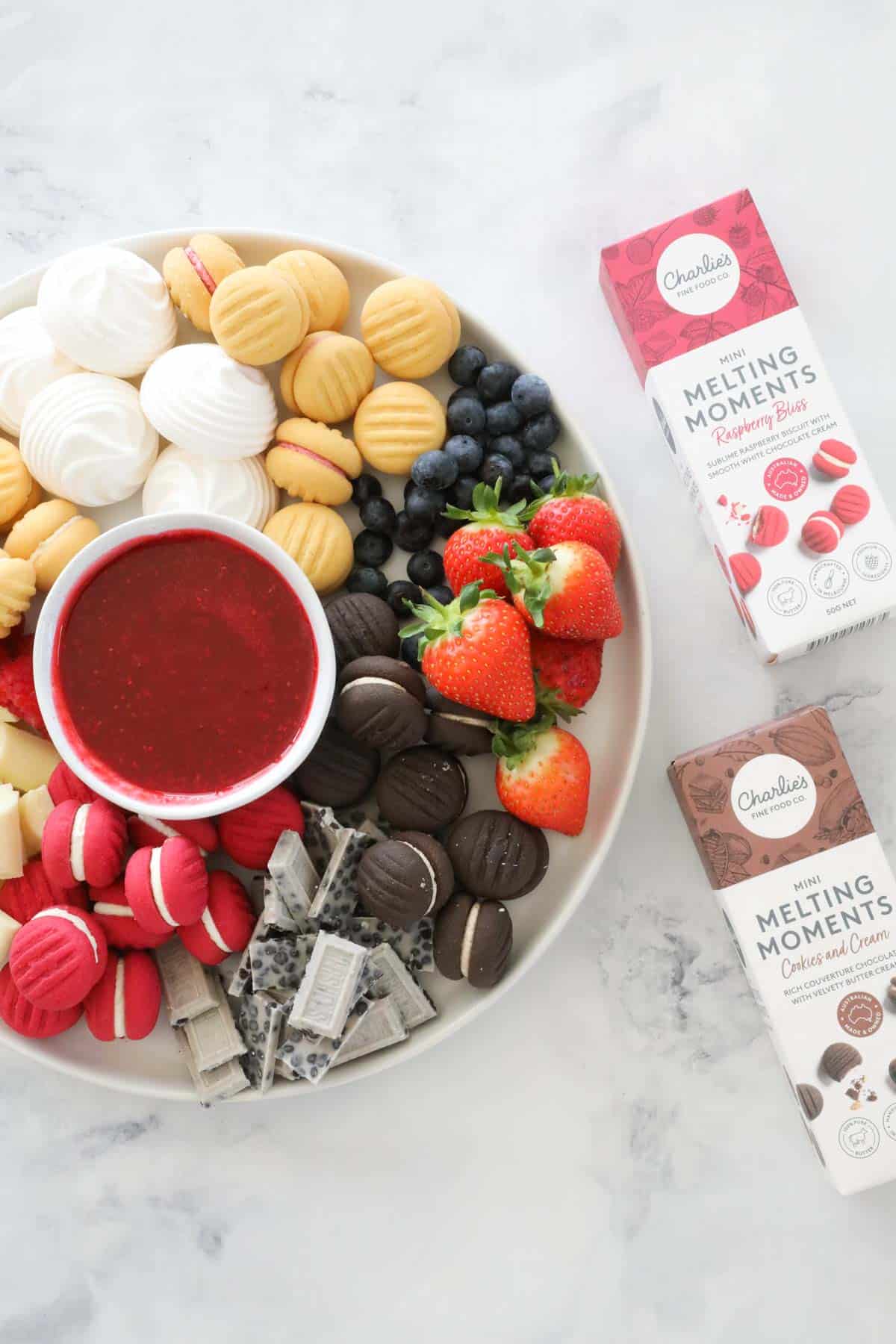 Where To Buy
The range of gourmet artisan Charlie's Fine Food Co. Mini Melting Moments are available to purchase from a large variety of stockists:
Selected hamper companies
Charlie's Fine Food Co. outlet store in Bentleigh East, Melbourne (open 10am - 4pm weekdays)
20% Off Discount Code
Enter the discount code: BAKEPLAYSMILE20 and receive 20% off all products ordered through the Charlie's Fine Food Co. online store.
Shop the range of gourmet artisan products here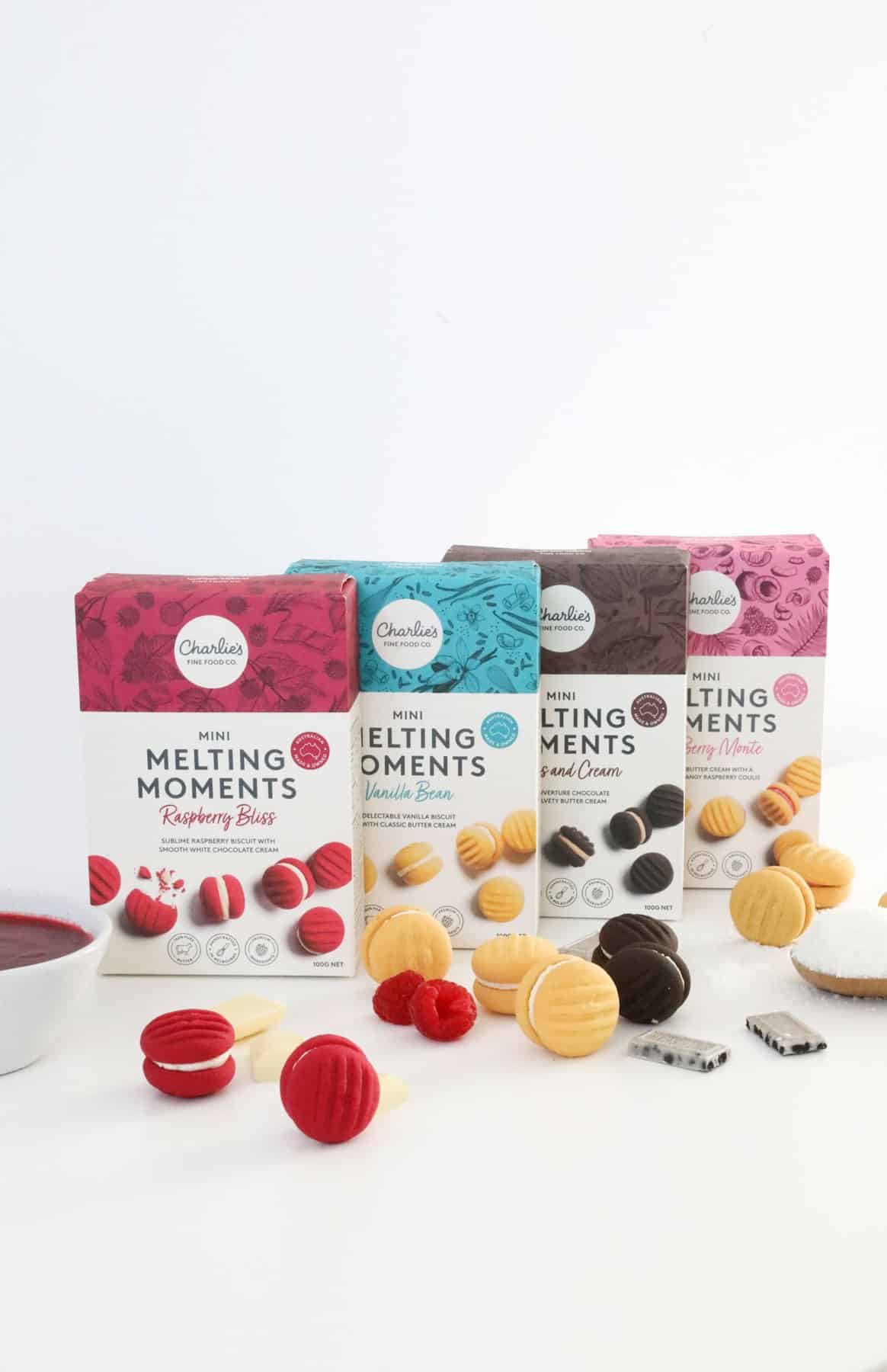 Enter The Giveaway!
For your chance to win 1 of 5 Mini Melting Moments gift packs (valued at $52 each), head over to my Facebook page, tag a friend and comment with your favourite mini melting moments flavour from Charlie's Fine Food Co.
Each giveaway gift pack contains:
1 x Coco Berry Mini Melting Moment 100g and 50g boxes
1 x Vanilla Bean Mini Melting Moment 100g and 50g boxes
1 x Cookies and Cream Mini Melting Moment 100g and 50g boxes
1 x Raspberry Bliss Mini Melting Moment 100g and 50g boxes