Now that summer is here, I am loving all of the berries that have started to pop up! And there is no better time than now to whip up a batch of these delicious white chocolate and berry muffins. They are so good that even the fussiest eater will love them!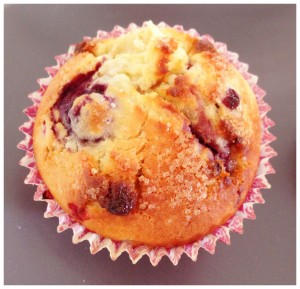 As with any good muffin recipe, they are soft and moist on the inside, but have a lovely crunch to the outside. Feel free to mix and match the berries for any you like or have lying around… raspberries, blueberries, strawberries and blackberries would all work a treat. Or you could always do a batch of white chocolate and mixed berry muffins, so then you don't have to choose!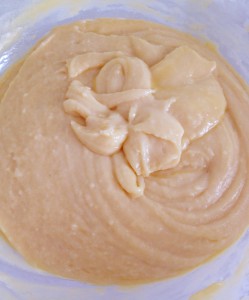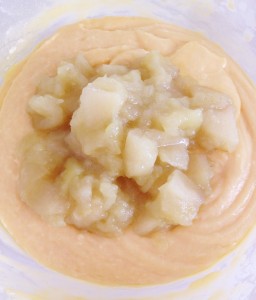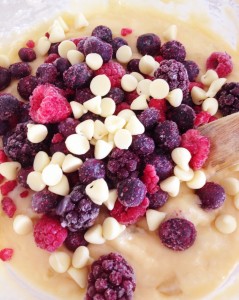 If you can't eat the whole batch, then just wrap them tightly in glad wrap, place in a sealable sandwich bag and pop in the freezer for another day. They are definitely best eaten warm and fresh out of the oven, but there is nothing wrong with heating up one out of the freezer and having it for dessert with a dollop of custard or cream!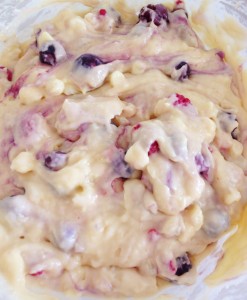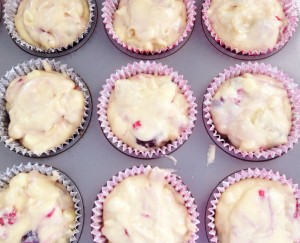 Thanks to a lovely lady named Bec, who ran a cooking class I went to earlier in the year for this yummy recipe!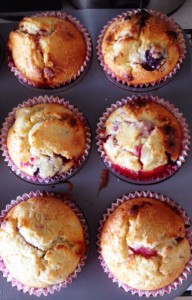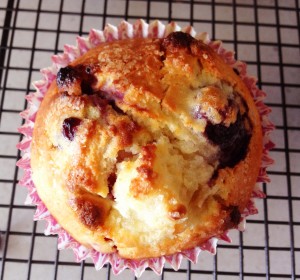 What are your favourite muffin flavours?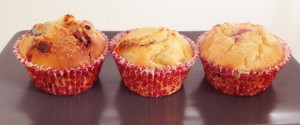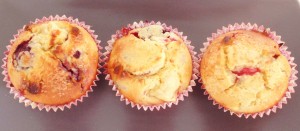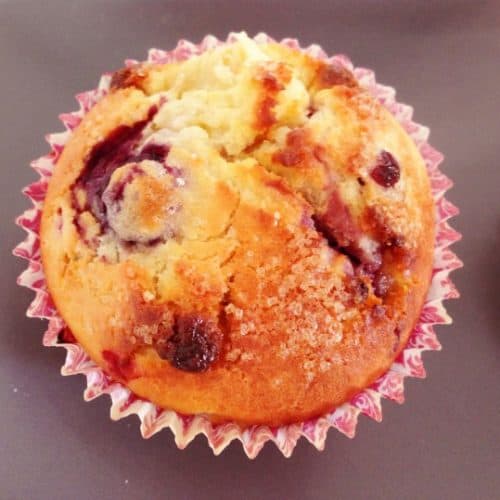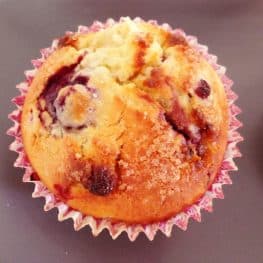 Ingredients
450

gm Plain flour

180

g

Castor sugar

15

g

Baking Powder

pinch of salt

2

Eggs

200

g

Milk

100

g

Unsalted butter

170

g

Diced pie apple

or stewed apple

170

g

Fresh or frozen berries

1/2

cup

White chocolate bits

2

tablespoons

raw sugar
Instructions
Preheat oven to 200 degrees celsius.

Measure and sift the plain flour, baking powder, castor sugar and salt into a bowl and.

Melt the butter and set aside to cool.

Crack the eggs into a bowl and set aside.

Weigh your milk and set aside into a separate bowl or jug.

Mix the eggs and milk into the flour mix alternatively a third at a time till incorporated.

Drizzle the butter into the mix while stirring to combine.

Add the fruit and the white chocolate and fold through.

If the mixture is too thick, add a little more milk.

Deposit the mix evenly into lined muffin pans, almost to the top.

Sprinkle a little raw sugar on top of each muffin.

Bake till golden, they should spring back lightly when pressed in the middle.

Cool for 5 mins in the tin then remove to a cooling rack.