This Leftover Roast Chicken Pizza is the best way to use up your leftover Sunday night roast! Add vegetables and cheese for the perfect family dinner!
So at our place during the week, dinner is pretty much whatever is quick, easy and yum! We had a roast chicken one night, but of course with only two people in our house, we had heaps leftover.
You really can't beat a pizza… mmm melted goodness! So I made an easy pizza base, topped it with pizza sauce, some sweet potato, pumpkin, capsicum, red onion, baby spinach, shredded chicken and some cheese.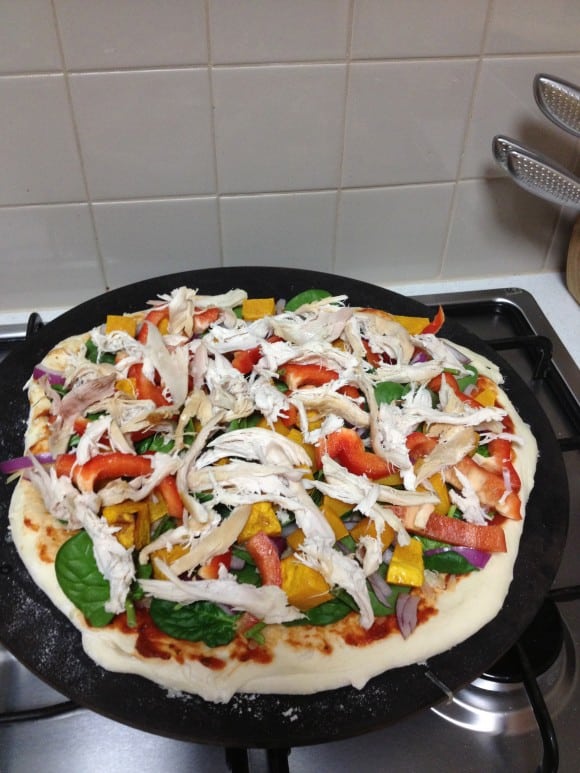 After baking it for about 15 minutes on 200 degrees, I drizzled over some sweet chilli sauce and popped it back in for another 5-10 minutes.
Yum! It was so good and a nice change from our usual pizza favourites!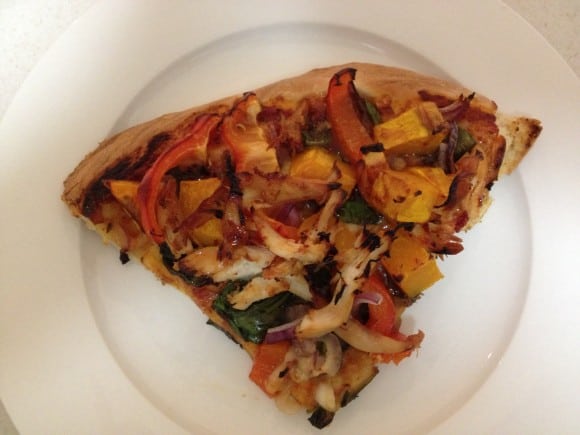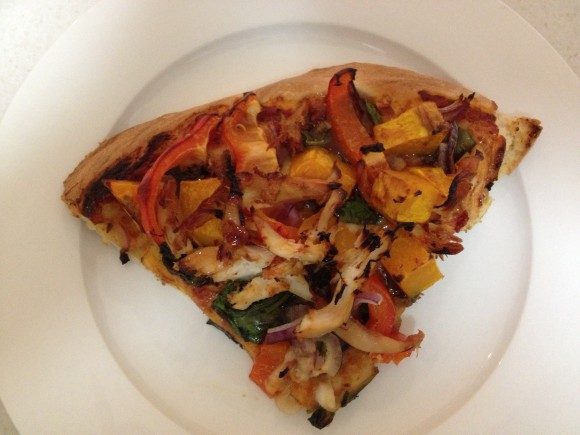 What are your favourite leftover chicken recipes?>