When I started Bake Play Smile I really had no idea… about pretty much anything! I had no idea how to set up a newsletter, or even why I would need one. Initially I had my website set up so that people could sign up to receive an email each time a new recipe was posted on the site. I had no idea how many people were opening those emails (my guess was virtually no-one) and to be honest, I was probably annoying the bajeebez out of everyone. I mean really… who on earth wants to get an email every single time a new post goes live?? Certainly not me!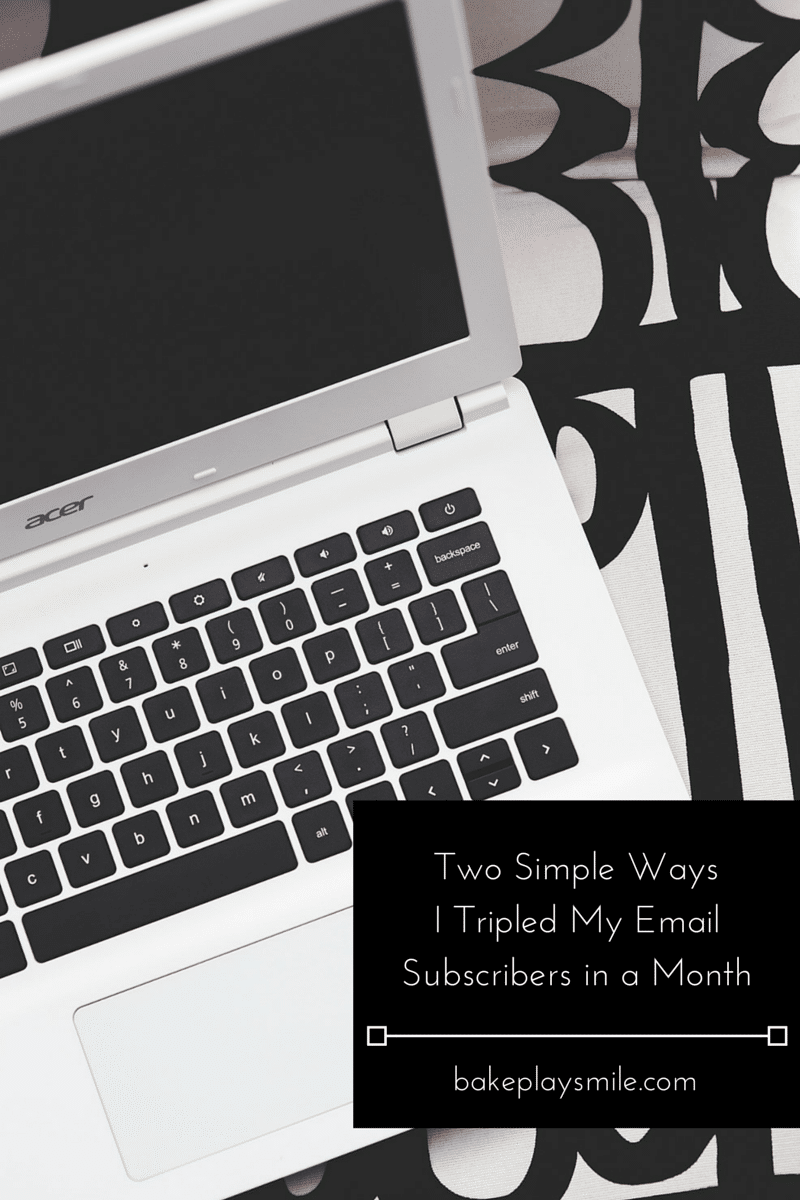 So, about 6 months ago, I decided to completely overturn my subscriber and email processes. I made two tiny changes which dramatically increased my subscriber numbers as well as my open/click-through rates. Just two teeny little changes.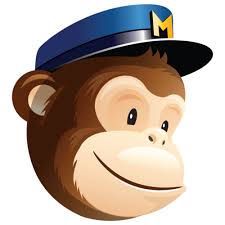 Image credit: MailChimp
First of all, I ditched the daily feeds (probably to everyones relief) and signed up for MailChimp. Best. Decision. Ever.
For someone who is not incredibly techno-savvy, MailChimp was my saviour. It was so easy to set up a basic newsletter template that I could easily customise. Plus, I could make my newsletter look pretty in next to no time at all (which was pretty important to me!). But despite the ease of setting up a weekly newsletter, by far the best thing about MailChimp was that I could suddenly see how many people were actually opening my newsletter and clicking through to my site.
Funnily enough, after I sent out an email telling everyone that I would no longer be spamming them with daily posts, but rather just one fun weekly newsletter, I found that my open and click-through rates increased dramatically! In fact, my open rate is now 3 times that of the industry average and my click through rate is more than 5 times the industry average. Not bad for someone who really had no clue when it came to newsletters.
I know that some people find even a weekly newsletter too much, but it works for me. I think you've just got to find what suits you – whether it's weekly, fortnightly or monthly and go with it. I also love that I can easily send out impromptu emails with special offers, giveaways etc – that's pretty cool!! And for someone that loves a good old chat, sending out a weekly newsletter allows me to develop a personal connection with my readers – I always waffle on about my plans for the weekend, what I've been cooking and any other random little bits and pieces. I now even get emails back from subscribers chatting about something that I mentioned in the newsletter. That never, EVER happened when I sent out impersonal daily posts. My weekly newsletters have allowed me to become more of a 'real person' to my readers – which has got to be a good thing!
Anyway, MailChimp has about a zillion other benefits that I won't go into here… or you'll all die of boredom. But the fact that I'm currently managing 3 separate MailChimp accounts without any fuss or fluster (and I'm a BIG flusterer!!), goes to show how ridiculously simple it is to use.

Image Credit: OptinMonster
The second change I made (which took no time at all) was to buy and install the OptinMonster plugin. It's a subscriber pop-up – but before you start cringing, hear me out…
I have to say that I really, really dislike subscriber pop-ups in general. My pet hate is when I go to a website and a pop-up box jumps up before I've even had a chance to check out the site. I mean come on… seriously!? There's nothing more off-putting. Oh actually there is – when I go to the same site the next day and the same pop-up jumps up again. Ugh!! I did not want that on my site at all and so I'd put off getting a pop-up box…. until I came across OptinMonster.
I fell in love with this plugin because I could customise it to do what I wanted:
only target people who visited more than one page on my site;
only pop-up to the same person once every 90 days (so as to not annoy the crap out of them!!);
look pretty (hahaha, yep the all important one).
My OptinMonster plugin was an absolute cinch to set up and I linked it to my MailChimp account (of course!!). I absolutely love that whenever I have a new eBook available, I can add a separate pop-up for new subscribers to gain access to the eBook for free (or at a discounted rate), or I can simply alter my existing pop-up. It's easy as!
The only downside of OptinMonster is that it's not free. I paid a $49 once-off fee for the plugin, but it has been worth it's weight in gold. They've now changed to monthly or annual fee structures, which I think is great for flexibility (and for being able to try it out without commitment). The monthly fees start from $9 and the yearly fees from $49. If you think it's crazy to pay for a pop-up plugin when there's so many available for free – I would say that without this plugin, my subscribers would be SO much lower and I'd be annoying my readers with unattractive, repetitive pop-ups. And of course, anything you can do to keep people on your site (as compared to driving them away with yucky pop-ups) has got to be a good thing.
After installing OptinMonster my subscribers tripled within one month. No joke! And that was with me just setting it up initially and then just leaving it to do it's thing. Since then, my subscriber numbers have been increasing dramatically every single month. And in a world where the social media gods determine how many people see your posts (yes Facebook, I'm looking at you!!), having a good solid email subscriber list is by far the most important growth strategy you can have for your blog. Not only do you have immediate and complete access to your list at anytime, you also have the ability to offer your subscribers discounts, access to giveaways, extra recipes/posts in a meaningful and personal way.
And so that my friends, is the two simple ways I tripled my email subscribers in a month! And they're both super simple (even for all of us techno-savvy peeps out there!).
I'd love to know the different ways you have increased your email subscribers and improved your open/click-through rates.
xx
*I am a proud affiliate of both MailChimp and OptinMonster could not be happier with the way in which they have increased my email subscribers and click-through rates.