The Top 10 Easter Recipes that will blow the minds of even the biggest chocoholics out there. These are seriously AMAZING!!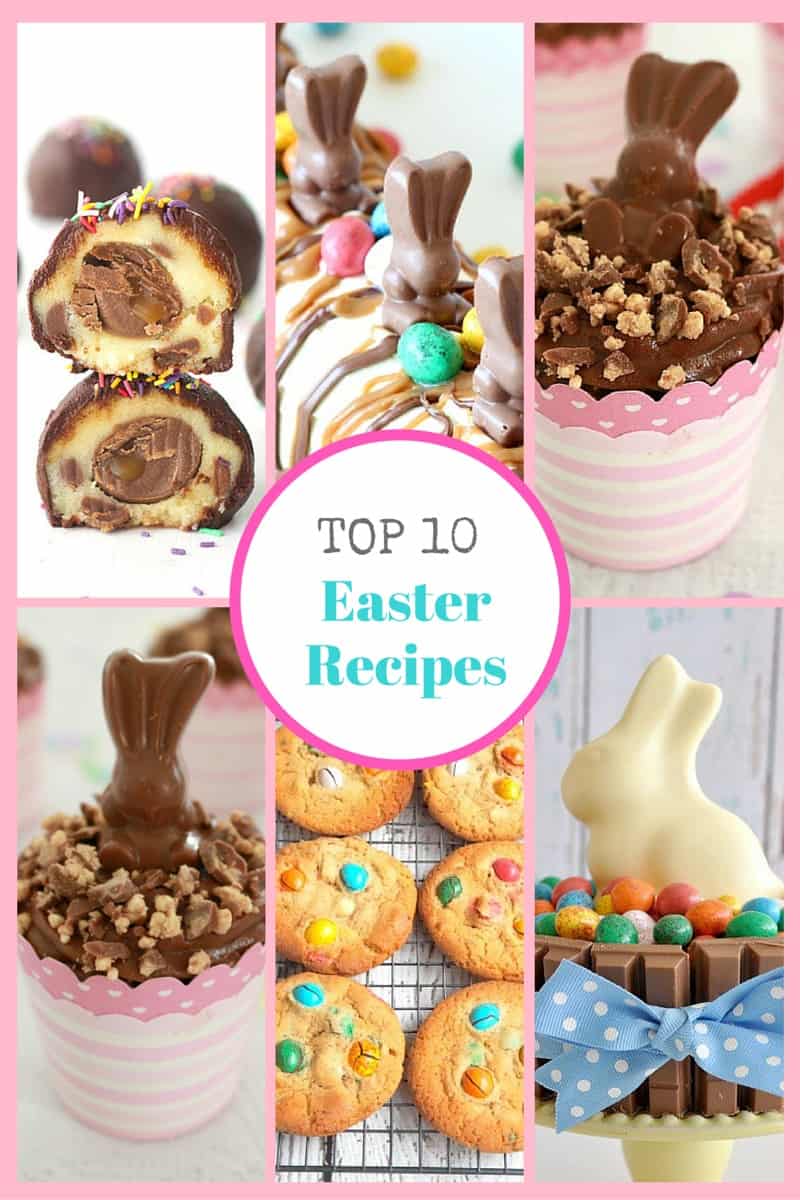 With Easter peeking it's delicious head just around the corner, I thought I would share 10 of my very favourite Easter recipes with you. Some of these are my own recipes and others are from some of my fave bloggers (and I know that you'll LOVE them… especially if you're as big a chocoholic as I am!).
Cadbury Creme Egg Cake – Champagne & Chips
This cake is seriously out of this world! A chocolate cake covered in ganache, filled with cream cheese, topped with passionfruit syrup and decorated with white and milk chocolate. Umm… AMAZING!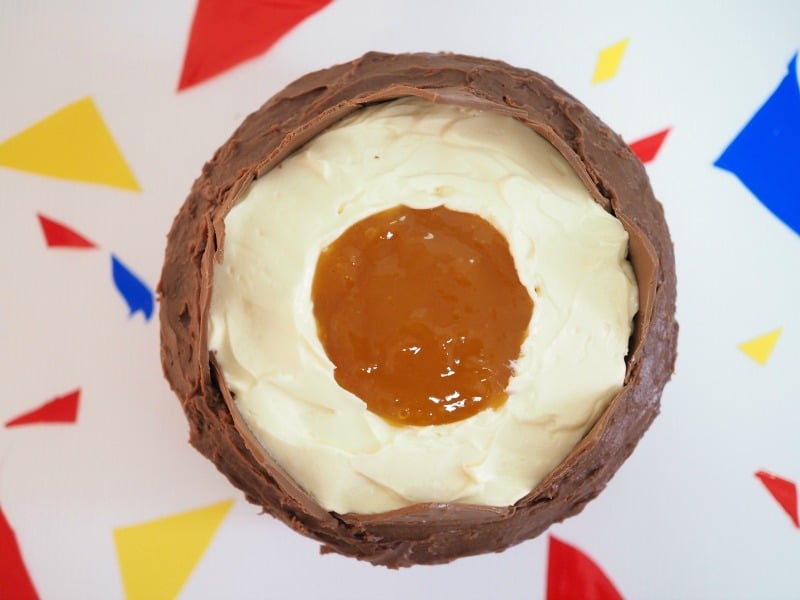 Easter Kit Kat Cake – The Organised Housewife
My love for this cake is strong! It's the easiest thing ever, plus it looks great. Talk about ticking all of the boxes!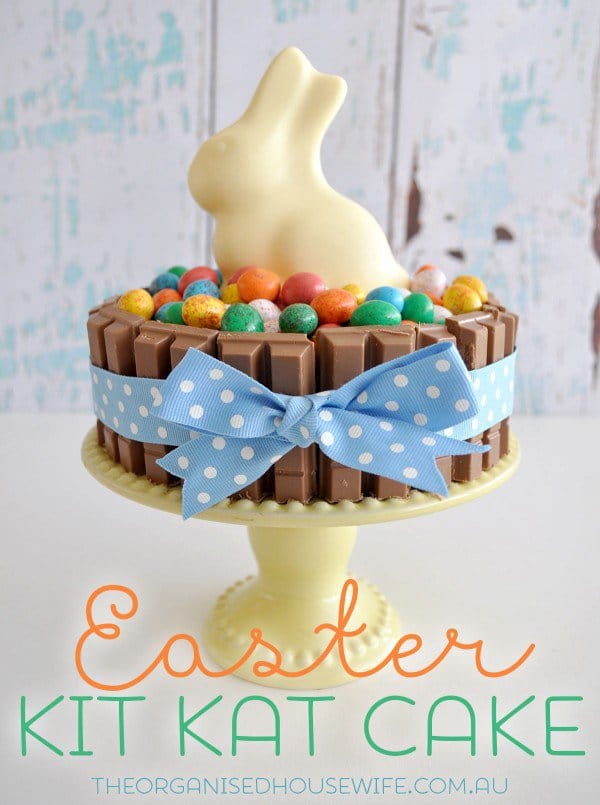 Easy Caramel Egg Rocky Road – Create Bake Make
My baking bestie Lauren whipped up this Easy Egg Rocky Road… and it's made from caramel eggs, pretzels and a WHOLE LOT of chocolate!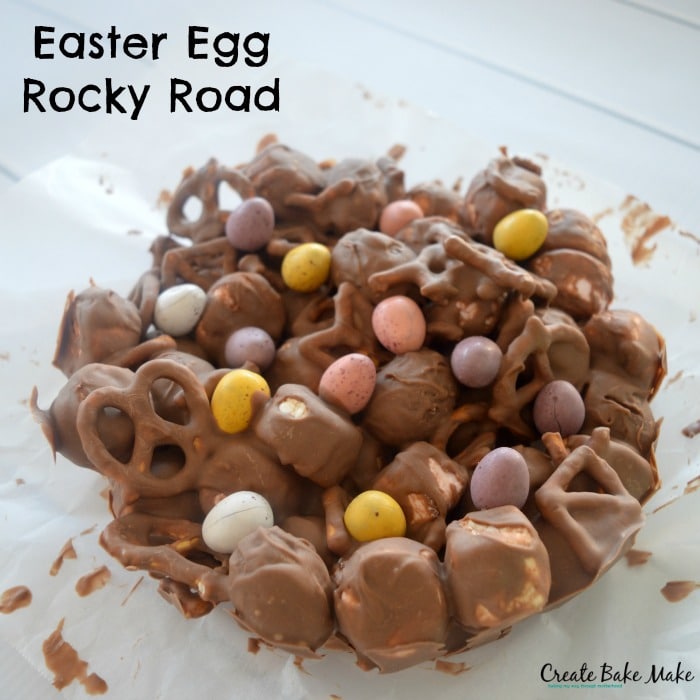 Easter Egg Cookie Dough Truffles – Sweetest Menu
It would be fair to say that I am completely and utterly in love with these cookie dough truffles. They have caramel filled Easter eggs inside!!!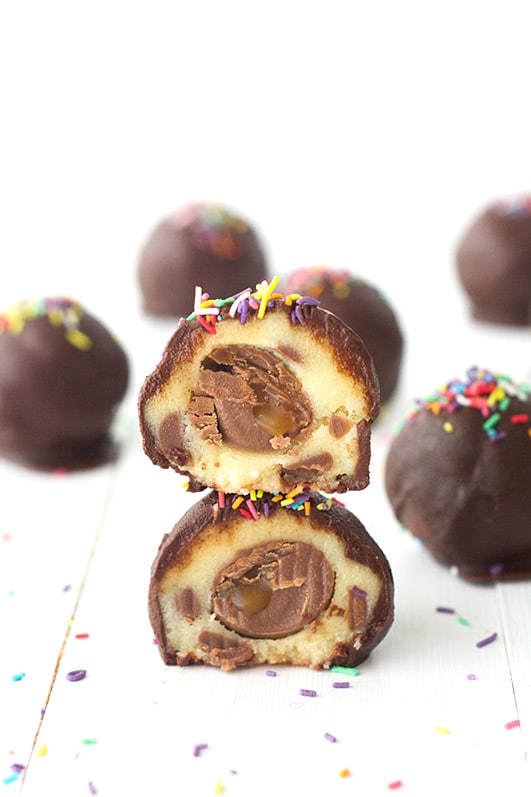 Cadbury Creme Egg Brownies – Love Swah
The gorgeous Love Swah made a batch of these brownies for my blog last year… and I've made them 3 times since! They're seriously genius!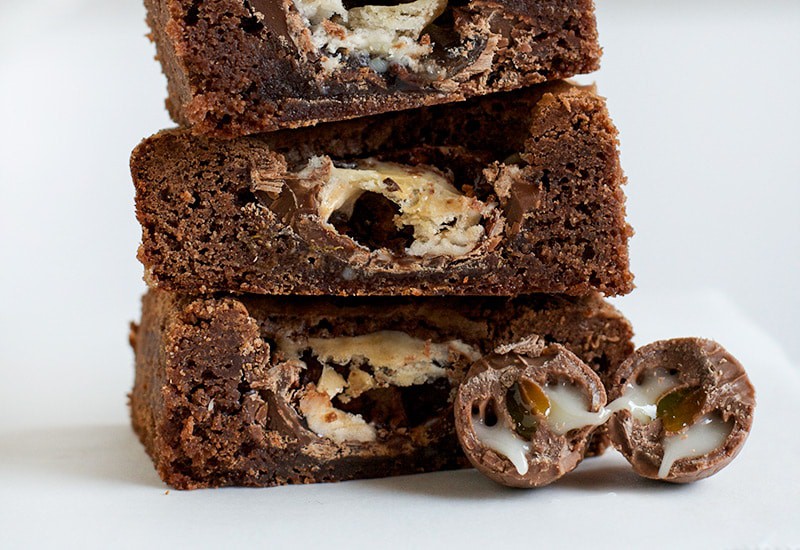 Malteser Bunny Cupcakes – Bake Play Smile
I just can't resist Malteser bunnies… they're cute and delicious! They also make these yummy chocolate cupcakes way, WAY better!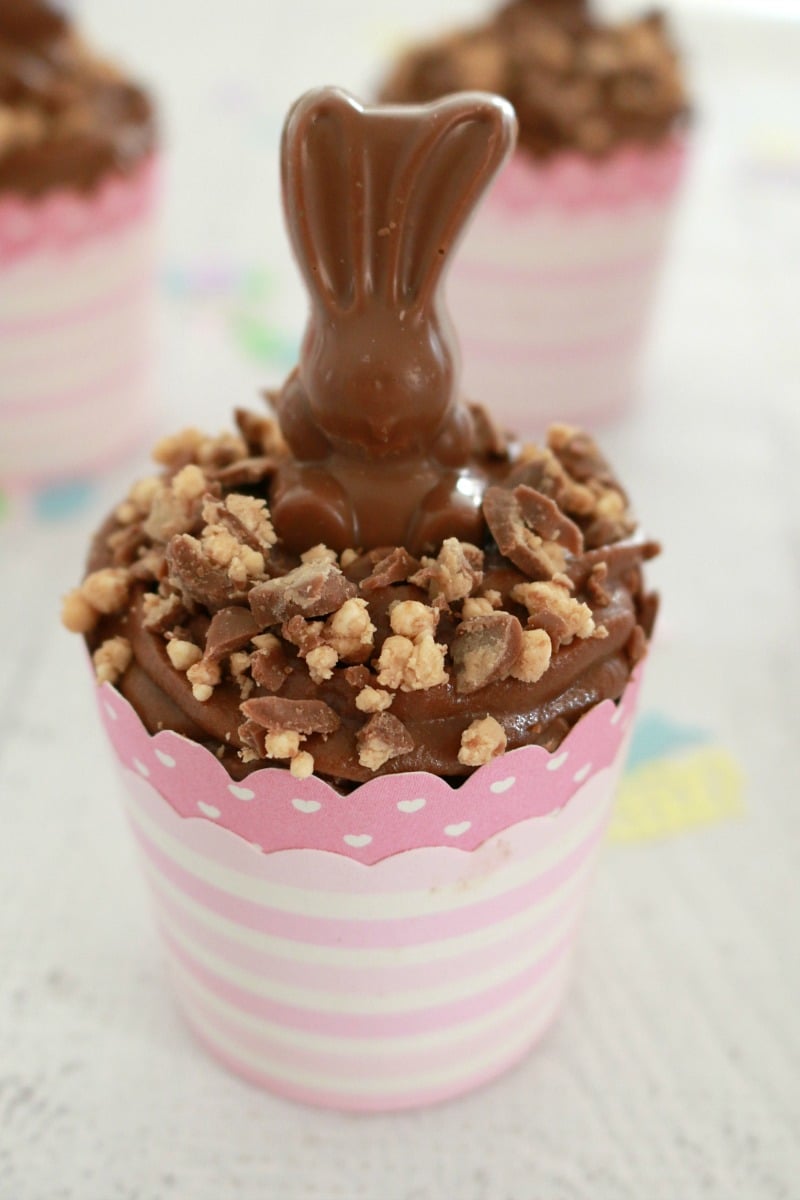 Chewy Chunky Mini Egg Cookies – The Annoyed Thyroid
These cookies are the bomb! They really are exactly what the name says… chewy and chunky (and ridiculously good!).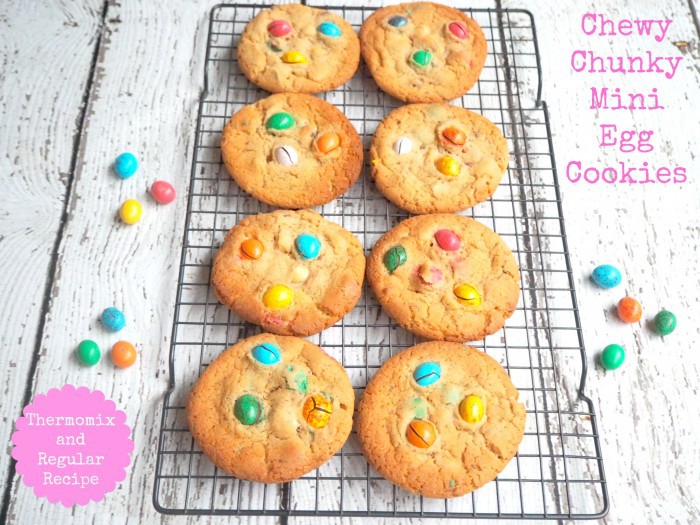 3 Totally Epic Ways To Eat Hot Cross Buns – Smaggle
You know how a lot of people get annoyed when hot cross buns come onto the shelves in January? Well I LOVE it! I also love these crazy-good ways to eat them. Yep, there's french toast, apple crumble, and wait for it… hot cross bun ice-cream sandwiches. Happy dance time!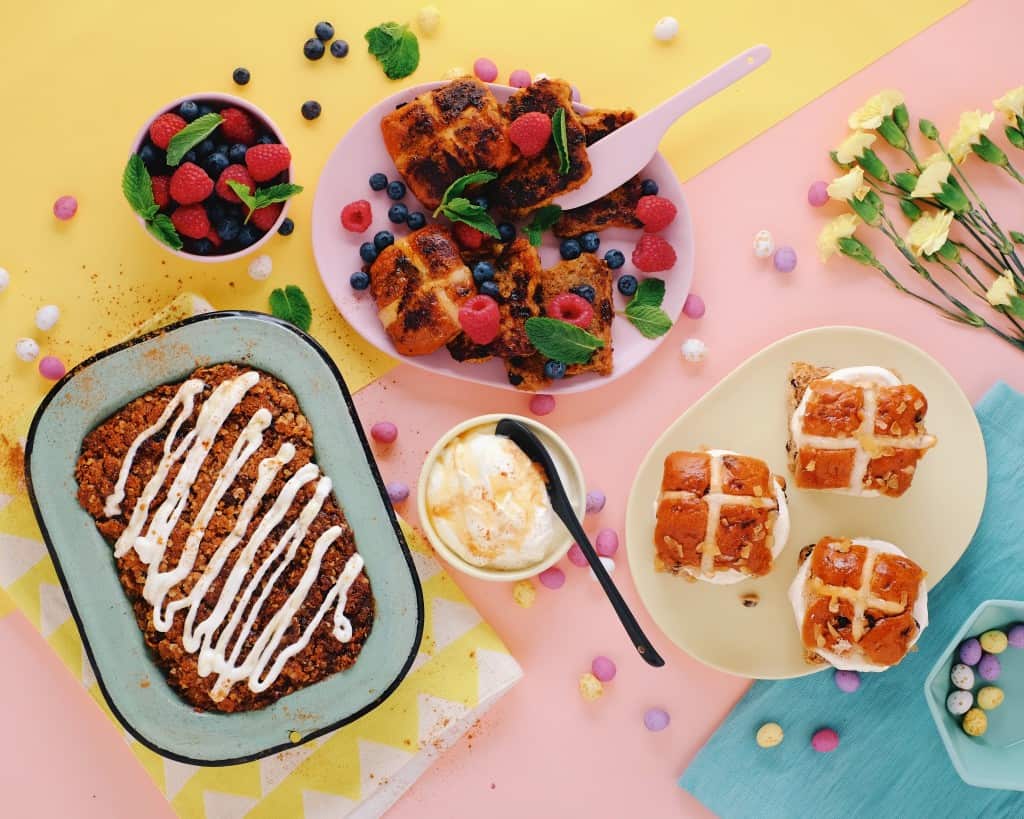 Easter Egg Rocky Road – Bake Play Smile
This is the most pimped up rocky road you'll ever taste. Think Creme eggs, marshmallow eggs, crispy eggs and raspberry lollies. Oh and a HEAP of chocolate. Pure bliss.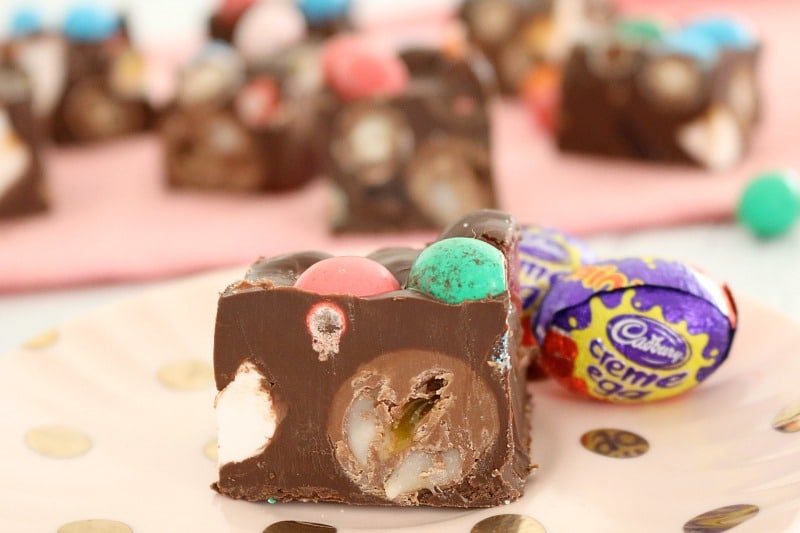 OMG this could quite possibly be my favourite post of the year. SOOOOO much chocolatey goodness!
For more yummy Easter recipes, check out our EASTER RECIPES EBOOK packed with 28 of our most popular recipes (available in both conventional and Thermomix versions) for just $10.00.
Get the eBook via instant download and then save to your computer, tablet, phone or iBooks. If you'd prefer a hard copy, all of our eBooks print to an easy-to-read A4 size.
Shop the conventional version here or the Thermomix version here.