While we're still enjoying this beautiful weather, I thought it was time that I shared one of my favourite recipes. This Tomato & Basil Bruschetta with Feta makes the perfect light dinner, or a really delicious lazy weekend lunch!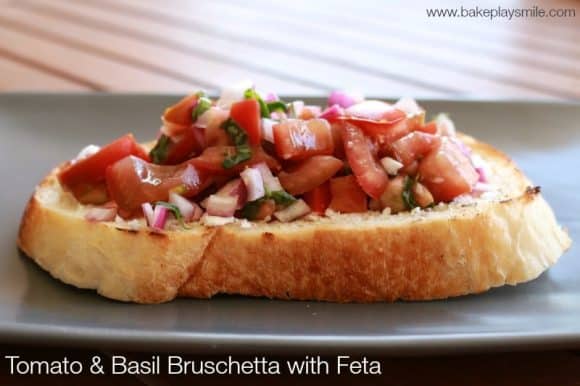 So it turns out that while I inherited Mum's cooking genes, I failed miserably when it came to inheriting her gardening genes. In fact, it's quite possible that I'm the worst gardener ever (you might remember that I accidentally ate a weed once because I thought it was rocket!), but luckily for me I married a bit of a green thumb (and Mum occasionally comes around and plants some little flowers for me too). Anyway, for the last few years, Dave has planted us a vegetable garden, and while I am no help whatsoever in helping to grow anything, I do my part by eating all of the yummy things he picks! So in this bruschetta I used fresh tomatoes and basil from our garden. Gosh, freshly home-picked produce is just so good, isn't it?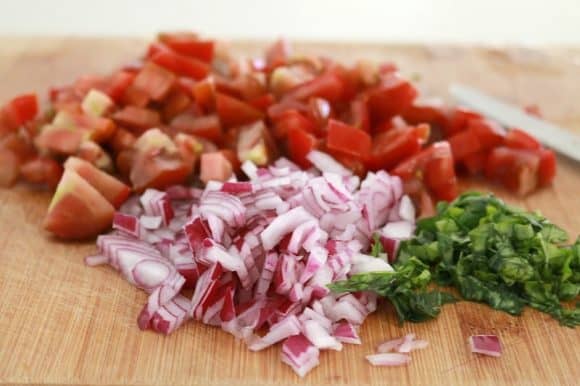 To make this bruschetta, you simply cut up some tomatoes, basil and red onion. Add a little bit of balsamic vinegar, garlic, olive oil and then season with salt and pepper. Slice up a loaf of crusty bread and toast it lightly. Spread the soft feta over the warm bread and top with the fresh tomato mix.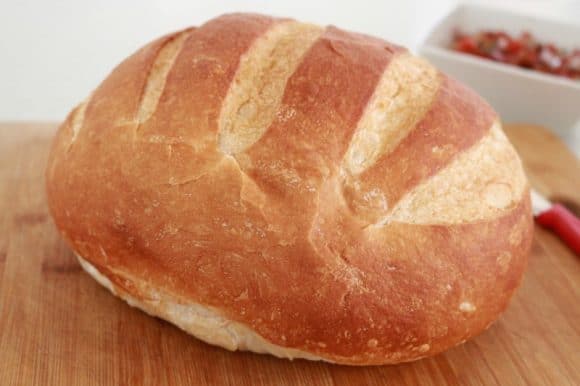 This is one of those meals that just screams total ease and deliciousness. Add a glass of wine and it sounds like a pretty perfect night to me!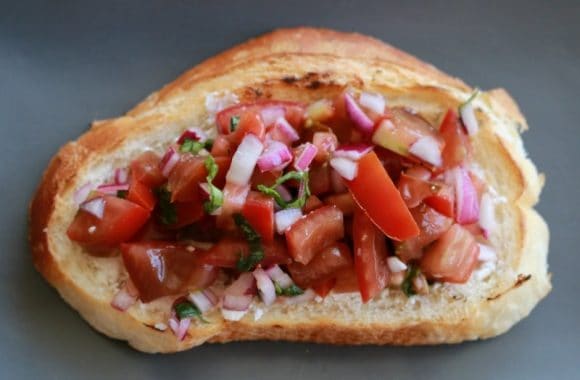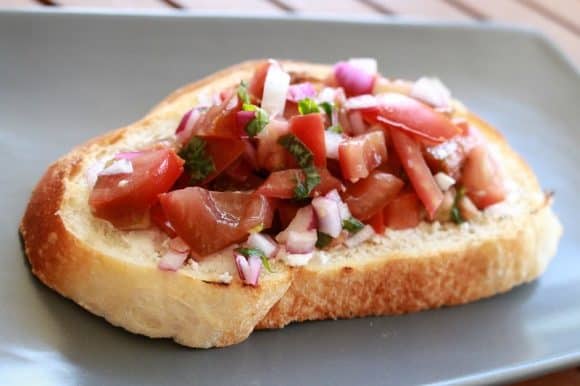 What's your favourite warmer weather meals? Are you a bruschetta fan too?
Tomato & Basil Bruschetta with Feta
This fresh and tasty Tomato & Basil Bruschetta with Feta is sure to be a hit this summer.