Are you wondering how to run a super successful blog? It's actually pretty simple! The number one most important factor to a successful blog is it usefulness. Your blog needs to be useful. Full stop.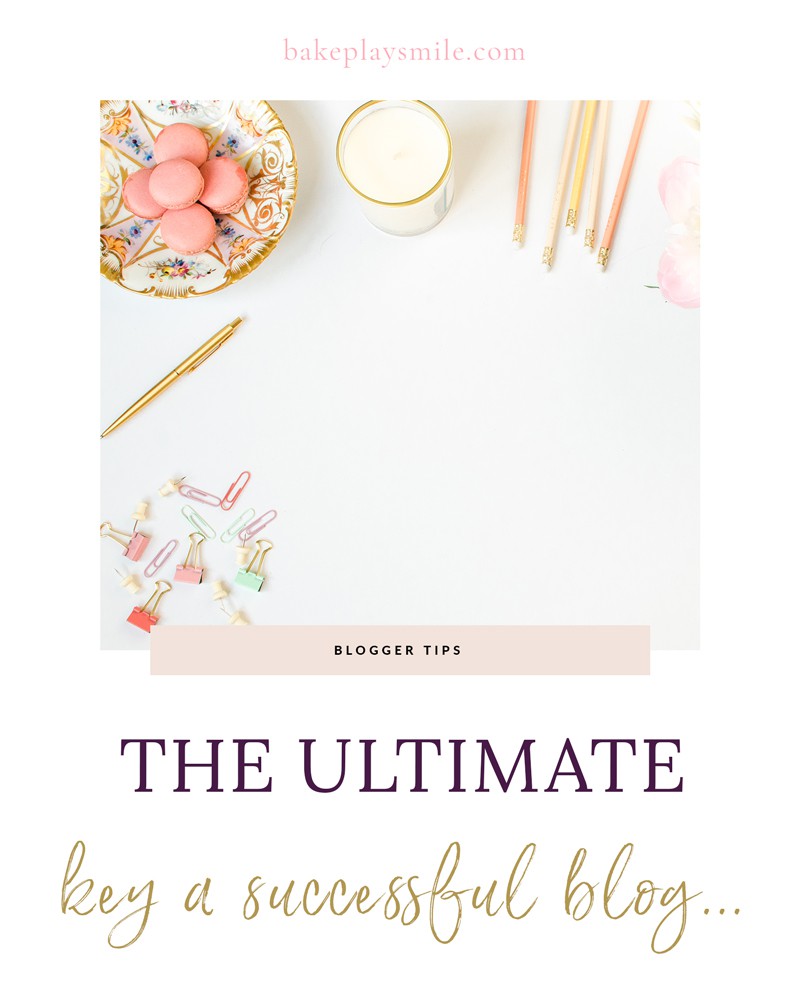 It's a BIG cyber-world out there…
Let's be clear – your blog doesn't need to be useful to everyone (in fact, that would be virtually impossible), but it does need to be useful to someone – or even better, a few people! When we're blogging, it's so easy to get caught up in the whole 'it's my blog and I can do what I like' frame of mind, and to an extent you can do whatever you like – but if your content isn't useful, then neither is your blog! And this means that:
a) not going to get much traffic, and;
b) any traffic you do get is unlikely to return.
If your audience knows that the content on your blog is useful, they will return. Plain and simple. If it's not, they won't waste their time and will instead search one of the other zillion websites out there. It doesn't matter how specific your niche is, if your content is good enough, you'll soon find yourself with a very engaged audience.
How can my blog be useful?
For a food blog like mine, you can probably guess how I'm (trying!) to be useful. I'm providing recipes and baking tips to people who like to cook. They know that they are going to get simple recipes that taste yummy. But you certainly don't have to have a food blog to be useful. Every single blogging niche has the ability to be useful. Let's take a look at a few examples of how blogs can be useful (this is only  a very limited list because in reality this list is endless):
teaching people a skill – knitting, cake decorating, building a cubby!
motivating people – life coaches, positive psychology websites, weight loss websites
helping people – tutorials for blogging, photography, cooking, singing… anything!
parenting – providing information about your own experiences to help others
news – providing up to date information on relevant topics
giving people ideas – play based learning activities,
But what about personal blogs… can they be useful too?
In one word. YES! Lot's of people run hugely successful personal blogs, but there's an important key to their success. Sure, they are sharing information about their own lives rather than teaching their audience a new skill or providing them with information, BUT the way that they write is the key to their success. They are relatable, funny, motivating, inspirational, heart-warming and thought-provoking. The hugely successful personal bloggers are usually incredible writers. They strike a chord with the hearts and minds of their audience and can connect with them on that level. So yes, personal blogs can definitely be useful too (but you need to be a pretty fab writer and have the ability to connect with your readers to make it work).
Key Points
the number 1 key to a successful blog is it's usefulness
your blog doesn't need to be useful to everyone, but it does need to be useful to someone!
good, useful content is the most important factor for growing your traffic and keeping people coming back again and again
your blog can be useful in so many different ways
use your blog as a platform to help, inspire, teach or connect with others
The bottom line is that a useful blog is one that will naturally attract readers and will keep them coming back for more! Write good, useful content and let it shine!