When you have a food blog, one of the most important things is getting your photos out there! It's one thing to write a yummy recipe and take gorgeous photos… but you need to do more than that. You need to tantalise the tastebuds of your audience by sharing your photos on photo sharing websites. We all know the most popular ones – Pinterest, Foodgawker and TasteSpotting, but there are lots of other great options too. Let's check out the best photo sharing websites for food bloggers: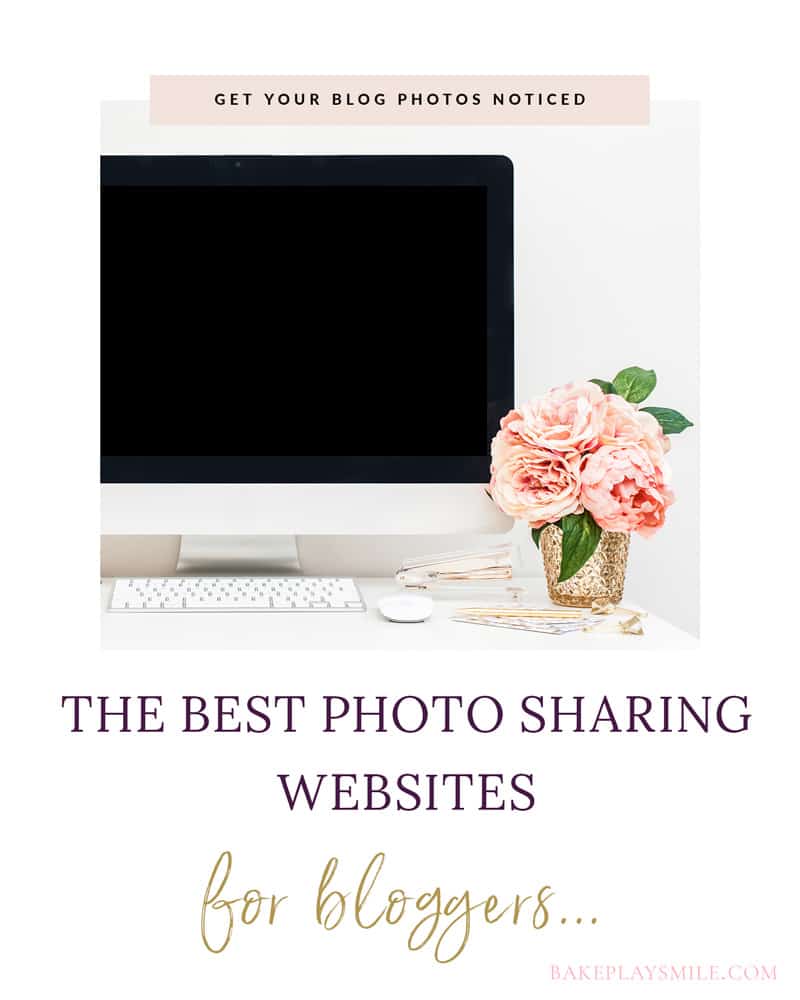 Pinterest – easy to use and a huge audience! Add a Pin It button to your website for your readers to use, pin your own images and share lots of other bloggers content too. Pinterest is fast becoming the highest traffic referrer for my website (behind Google). The best thing about Pinterest is that unlike Facebook and other forms of social media, your images will be pinned and re-pinned for months or years to come!
Foodgawker – everybody loves Foodgawker and it's not hard to see why. The popularity of this site has meant that they are very selective with the images they use. I never had any images accepted until I started using a DSLR camera. Don't be heartbroken if they reject your photos… read their feedback and just keep trying! When you do get a photo accepted, you can be virtually guaranteed to get a whole heap of traffic from it (even more if they share your image on Twitter or Facebook!
TasteSpotting – very similar to Foodgawker but on a much smaller scale. You will generally get less traffic from TasteSpotting than Foodgawker, but it's still worth the submission.
FoodEpix – this photo sharing website is run by Jo Cooks and it's much easier to get photos accepted than on Foodgawker or Tastespotting. It's still a good traffic referrer though.
Tasteologie – very similar to Foodgawker and TasteSpotting in terms of the photo submission process.
If you have a specific niche on your food blog, then there are definitely a few photo sharing sites you should be using. These tend to give a good amount of traffic, because they're much more specific. These are a few of the more popular niche sites:
Healthy Aperture – for all things healthy!
Dessert Stalking – delicious sweets and desserts.
Chow Stalker – paleo recipes (photo quality is not as strict as Foodgawker and TasteSpotting).
Finding Vegan – as the name suggests, this photo sharing website is all about vegan recipes.
Recipe Chart is not a photo sharing website as such, but once you add your blog to their database, your photos will be be automatically picked up. This is really handy as you don't need to anything more after you've signed up!
Check out this comprehensive list of alternative food photo sharing sites for even more options.
Generally, the most popular food sharing sites, in particular Foodgawker and TasteSpotting, will definitely be your biggest traffic referrers (if you can get your photos accepted, that is!). I like to submit photos to a combination of sites and use the specific niche ones when it suits my recipes. And as always, Pinterest is a big winner in terms of ease and traffic.