A deliciously winter warming Thai Pumpkin Soup recipe that is absolutely bursting with flavour! Quick, easy and super yummy…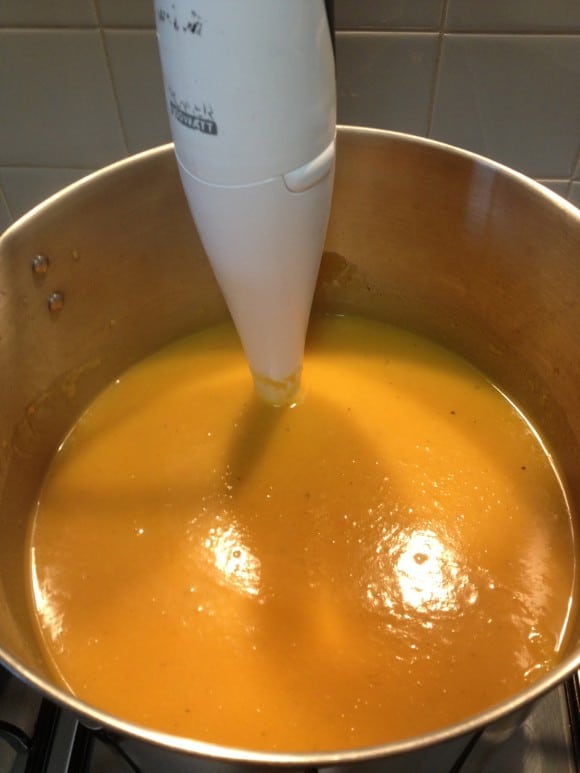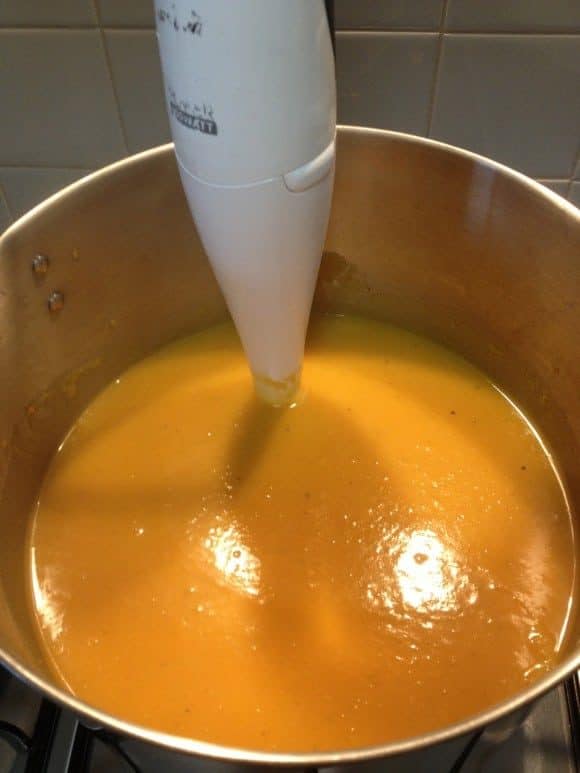 Now that the weather has started getting colder, it feels like the perfect time to get back into making soup!
Our vegie garden is overflowing with pumpkins at the moment, so a big batch of pumpkin soup was just the ticket!
I really felt like a pumpkin soup with a thai flair (lemongrass, ginger, garlic etc), but didn't have any fresh lemongrass at home and was in a bit of a rush anyway! So… i took the cheats (or as I like to think of it …. the smart persons) way out and used a few tablespoons of 'Gourmet Garden Thai Seasoning' from the fruit and vegie section of the supermarket. Anyway, it turned out great – you seriously could not tell the flavouring was from a tube!! Now I'm wondering why I have gone to all the effort of using fresh lemongrass, coriander and ginger in the past!
How to make Thai Pumpkin Soup…
roasting a pumpkin (chopped into chunks)
fry an onion and some store-bought thai seasoning together until fragrant
place the pumpkin, onion mixture and a little water together in a bowl and blend until smooth
Now it's time to start thinking of the next soup to make… I'm thinking chicken and corn or maybe a minestrone?
What's your favourite soup?