Oh my gosh! I have to tell you that when the beautiful Bec from Dancing Through Sunday sent me this recipe I nearly died… and went to sugar filled heaven. Her Pretzel Oreo Peanut Slice is so totally sugarific and over-the-top (just my kinda thing!). So a big, massive thank you to Bec for this recipe – you really are terribly naughty (and now I need to go find my stretchy pants). PS. Just so you know a little bit about Bec, here's the inside scoop… she's a super trendy Melbourne gal who is also the coolest, most down-to-earth, beautiful soul. And I feel very, very lucky to have her guest posting while I'm hanging with my baby boy!!
When Lucy invited me to share a recipe on Bake Play Smile, I knew exactly what I was in for. I'm no stranger to Bake Play Smile and I know the delicious types of sweet adventures that go on around here. I knew the recipe I was going to share had to be the tastiest, sweetest yummiest baked goods I've ever cooked and boy, did I deliver.
I have gone all out and combined some very trusty ingredients to make the yummiest, most indulgent slice possible (in the Dancing Through Sunday Kitchen anyway…) This slice isn't very healthy, but sometimes you need a little treat. Sometimes you have to mix oreos, pretzels, peanut butter, dark chocolate, butter and salt together and bake it. Yeah, I went there.
I did buy 9% "fat free" condensed milk and light pretzels and light peanut butter… I'm going to tell myself this made it sneaking three before taking the photos was okay, hehe.
Around here, it's bake to impress so I chose oreos, pretzels peanut butter and chocolate as my weapon of choice.
Want more of Bec's delicious recipes? Umm… heck yes!! You can find her hanging out on her yummy blog, Facebook, Instagram, Pinterest and Twitter.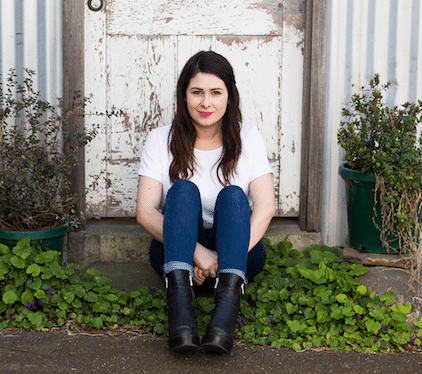 Pretzel Oreo Peanut Slice
Bec from Dancing Through Sunday's Pretzel Oreo Peanut Slice is so totally sugarific and over-the-top (just my kinda thing!). So a massive thank you to Bec for this recipe!
Ingredients
30

g

-40gm Oreo biscuits

200

gm milk arrowroot biscuits

4

cups (120g)

mini pretzels

200

g

block of dark chocolate chopped

250

gm butter

150g melted + 100gm chopped

¼

teaspoon

salt flakes

395

gm sweetened condensed milk

¼

cup

brown sugar

1

cup

crunchy peanut butter
Instructions
Grease a 20cm x 30cm lamington pan. Line base and sides with baking paper, extending paper 3cm above edges of pan. Using a food processor, process biscuits and half the pretzels until fine crumbs. Add 150gm melted butter. Process until well combined. Press mixture over base of prepared pan. Refrigerate for 30 minutes.

Preheat oven to 180C/160C fan-forced.

Meanwhile, make the Peanut filling. Place condensed milk, sugar and butter in a heavy-based saucepan over medium heat. Cook, stirring, for 5 minutes or until mixture starts to thicken. Remove from heat. Stir in peanut butter. Pour over prepared base, spreading evenly with a spatula. Bake for 10 minutes or until top is golden. Cool 15 minutes.

Place chocolate and extra butter in a heatproof, microwave-safe bowl. Microwave on HIGH (100%) for 30 seconds to 1 minute or until smooth, stirring with a metal spoon halfway through cooking.

Pour chocolate mixture over filling. Arrange remaining pretzels over chocolate. Stand for 5 minutes. Sprinkle with sea salt. Refrigerate for at least 2 hours or until set. Serve cut into small squares. Enjoy!