The most deliciously good old-fashioned passionfruit melting moments. These yummy cookies will literally melt in your mouth!
So yesterday I was craving a good old fashioned yoyo biscuit! You know the yummy ones that you used to twist apart and lick the filling off when you were little. Mmm…. yum… Anyway, after searching online for a recipe, I ended up deciding on passionfruit melting moments. I have never made melting moments before, but I thought… why the heck not? It's the weekend and what better time for a bake up!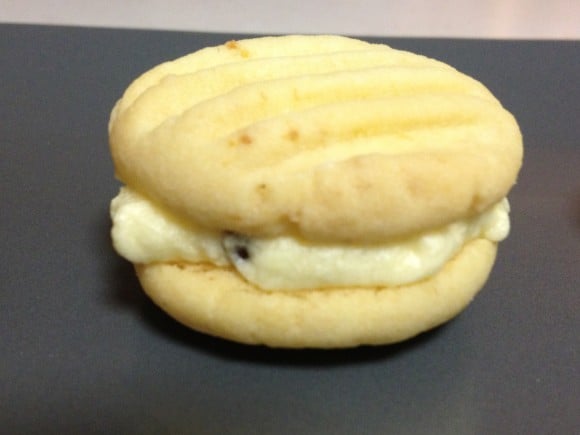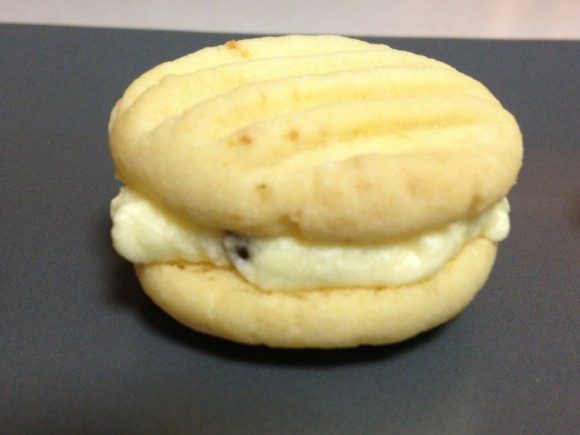 Well, I will soooo be making these biscuits again! They are seriously amazing… and this is saying something coming from me, given that there is no chocolate in this recipe at all… none WHATSOEVER!
The recipe was surprisingly easy. For something that turns out looking really cute and tastes delicious, there really isn't much to them. Why on earth haven't I made these before?
=To make the biscuits, I just popped the butter in my Kitchenaid (beaters would work just as well – no need to be fancy here!) and added the plain flour, icing sugar, cornflour and lemon rind. I got a bit worried at this stage because the mixture seemed way too dry but after mixing it for a minute or two it was absolutely fine.
Then I placed teaspoon sized balls onto baking trays and pressed them down with a fork dusted with cornflour (great little trick to stop the mixture sticking to the fork!).
While the bikkies were baking I whipped up the filling – butter (yes more butter – but I'm pretty sure that must be the secret 'melting' ingredient), icing sugar, lemon juice and passionfruit pulp. I popped the icing in the fridge for a few minutes to harden it up a bit more. Just make sure you use pure icing sugar and not icing mixture as otherwise it won't set hard enough.
Once the biscuits had cooled, I piped the filling in and sandwiched them together. Yum, yum, yum! This recipe made 26 halves (so 13 biscuits). I had planned to make these to go with our Mother's Day lunch, but now it's not looking like there is going to be many left. Ahhh well… just a good excuse to do some more baking in the morning! Seriously any excuse will do.
I hope you enjoy your melting moments…. only problem is, now I can't stop thinking about all the all other flavours combinations that I want to try! Lemon biscuits with raspberry filling anyone? Hazelnut with white chocolate filling? (Hehe clearly my chocoholic side is still live and kicking after all!).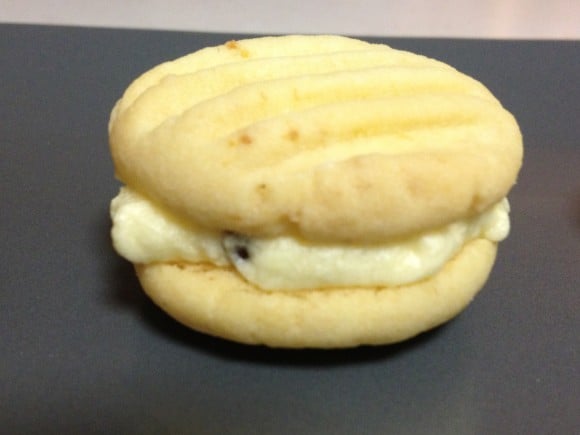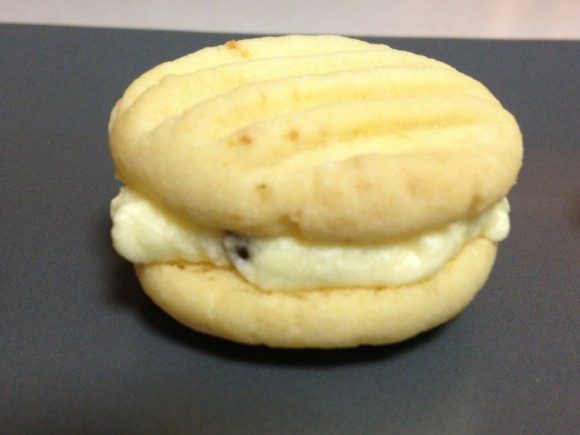 How to make Passionfruit Melting Moments…
Ingredients:
125g butter, softened
3/4 cup (115g) plain flour
1/4 cup (45g) pure icing sugar
1/3 cup (50g) cornflour
1 tsp finely grated lemon rind
Passionfruit filling
60g butter, softened
1 cup (150g) pure icing sugar
1 passionfruit
2 tsp lemon juice
Preheat oven to 160°C.
Line an oven tray with baking paper.
Use an electric mixer to beat butter until pale and creamy.
Add flour, icing sugar, cornflour and lemon rind; stir with a wooden spoon until well combined.
Hand-roll teaspoonfuls of mixture into balls.
Place on lined tray, about 3cm apart. Use a fork dusted with cornflour to gently flatten to 2cm diameter.
Bake for 15 minutes or until lightly golden and cooked through. Set aside on the tray to cool.
To make the filling, use an electric mixer to beat the butter until pale and creamy.
Add the icing sugar, passionfruit pulp and lemon juice and beat until well combined.
Place filling in a small piping bag fitted with a fluted nozzle.
Pipe a little filling onto the underside of a biscuit.
Sandwich with a second biscuit. Repeat with remaining biscuits and filling.