Ok guys… you need to sit down right now! I think I've just discovered the best thing EVER!!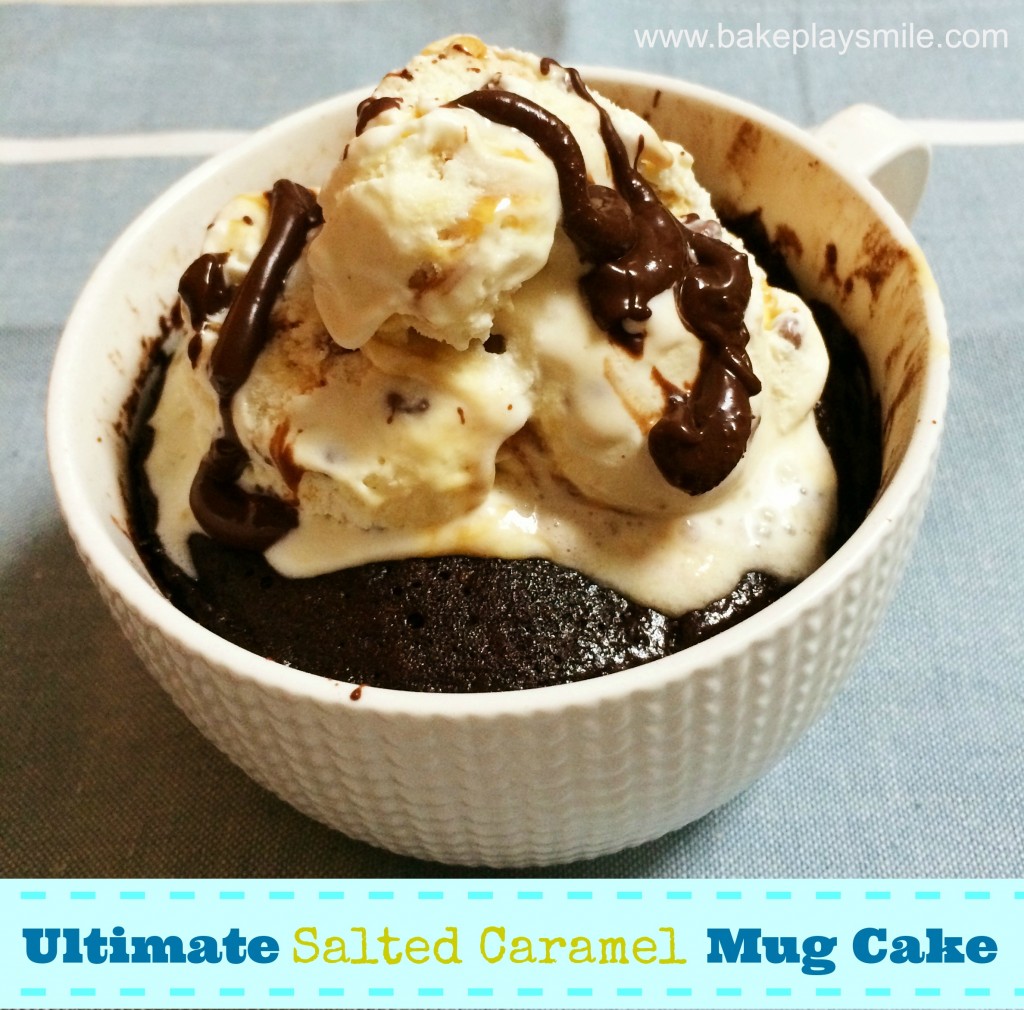 For a while now, I've been seeing mug cake recipes on my Pinterest feed (where I go for some 'me time'), and have wondered what they would be like. Being a traditional kinda gal, I've always been sceptical of them. I mean really? A microwave cake? Well! How very, very wrong I was!

This Ultimate Salted Caramel Mug Cake is AMAZING!!! It's everything you want a cake to be… rich, moist and totally and utterly addictive. The fact that I can make it in 1 minute really scares me (what on earth is going to stop me from making one at midnight??…. nothing!!).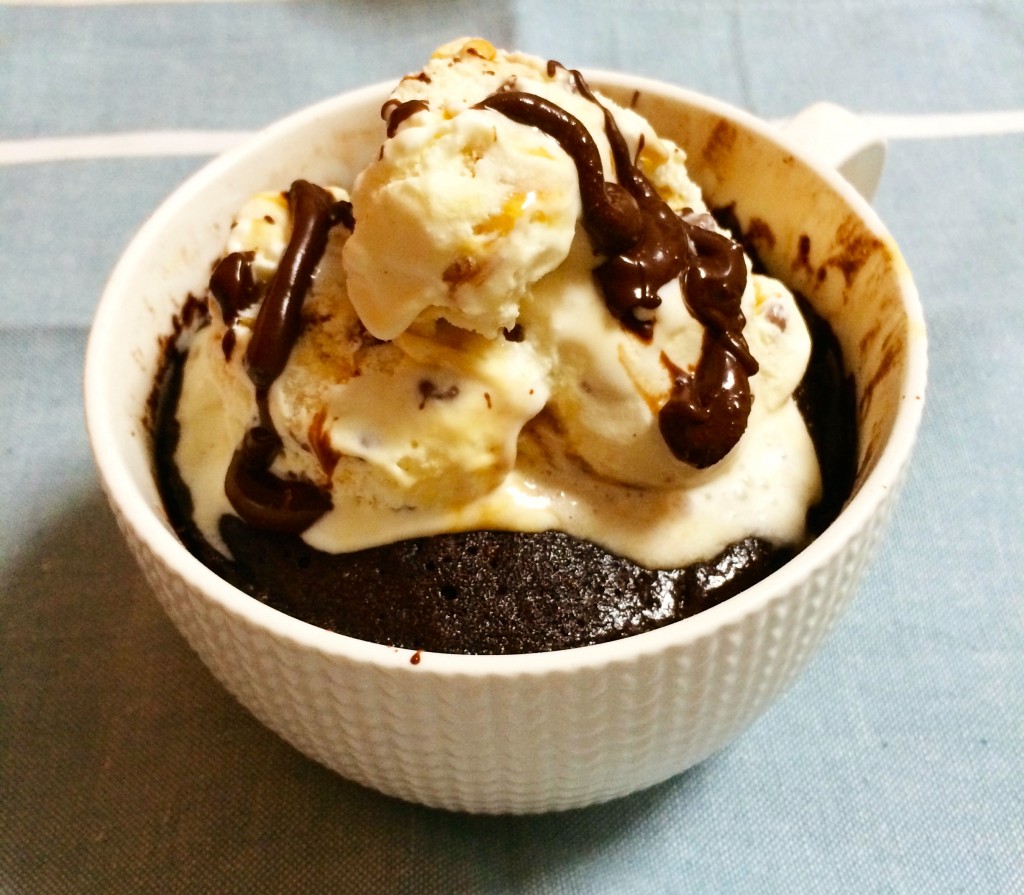 If this wasn't already the most decadently rich mug cake you could ever make, I upped the awesomeness factor by adding in two Caramello squares of chocolate. O.M.G! What have I been doing all these years? Who would have thought you could make the most incredible tasting cake… in a microwave!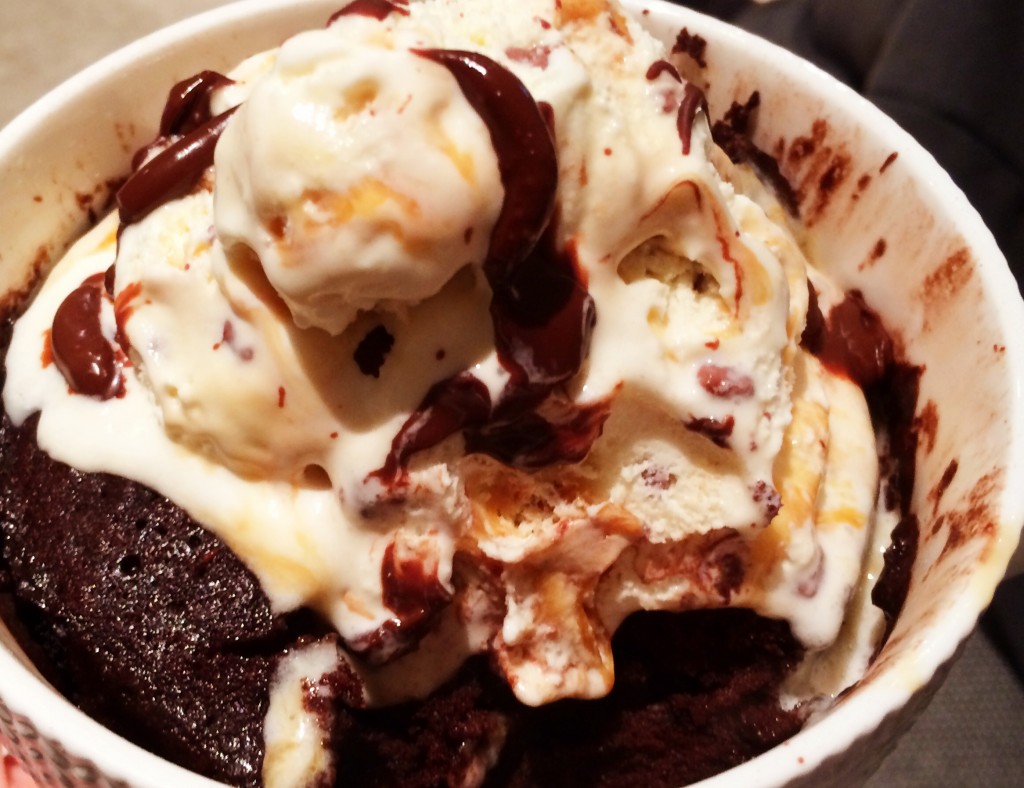 If you want to go all out (and let's face it… of course you do!) then you totally need to top your mug cake with a big, huge scoop of really yummy ice-cream.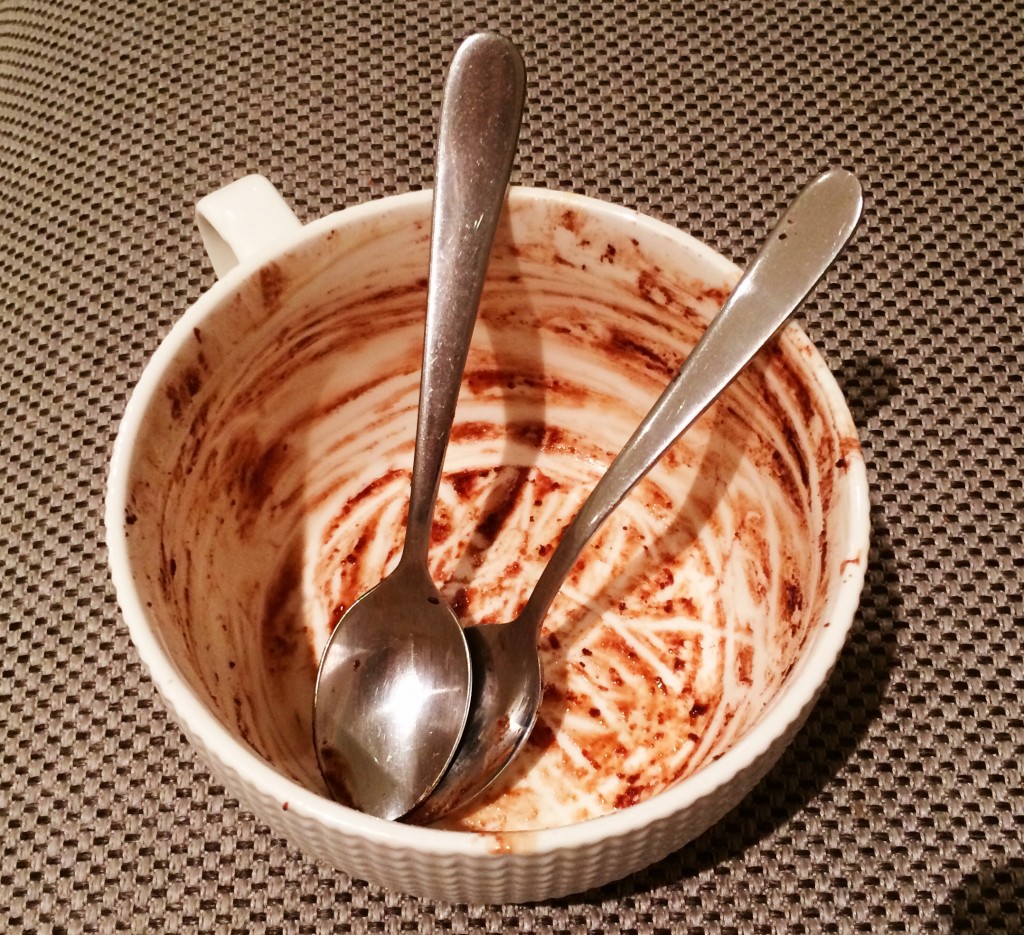 I can feel my poor jeans tightening after just one of these deliciously decadent treats… perhaps I need to invest in some stretchy pants??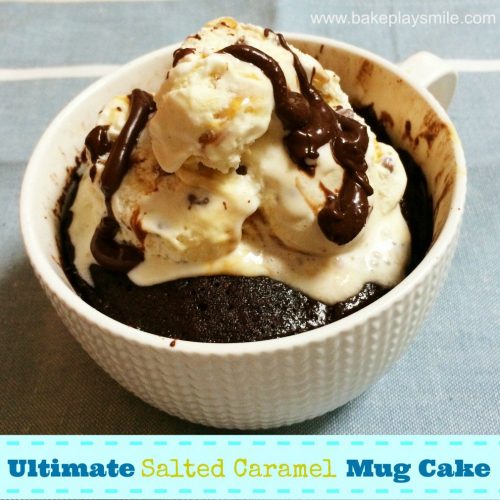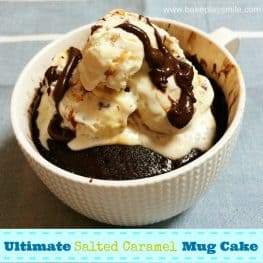 The Ultimate Salted Caramel Chocolate Mug Cake
OMG this cake takes only 1 minute to cook... which means you really can have your cake and eat it too!
Print
Pin
Rate
Ingredients
3

tbsp

butter

melted

1

egg

3

tbsp

milk

1

tsp

vanilla essence

4

tbsp

plain flour

3

tbsp

brown sugar

3

tbsp

cocoa powder

1/2

tsp

baking powder

1/2

tsp

expresso granules

optional

Pinch of salt

2

caramel chocolate squares - you could also use a chewy caramel like Werther's instead

I used Cadbury Caramello

Salted caramel ice-cream to serve

or whatever flavour you like!

Chocolate sauce

or ice-magic!
Instructions
Select a large mug (a smaller one will result in an overflowing cake).

Put your mug onto a microwave safe plate (just in case it does overflow!).

Place butter into your mug and microwave for 10 seconds (or until melted).

Add the egg, milk and vanilla essence and lightly beat with a fork until combined.

Add the dry ingredients into your mug and beat with a fork until well combined (no lumps!).

Place mug into the microwave and cook for 30 seconds on medium heat.

Place the caramel chocolate squares into the middle of the cake.

Place the mug back into the microwave for a further 30 seconds on medium heat (watch it carefully to make sure it doesn't overflow).

The cake should be cooked on the outside and gooey in the middle.

If you think it's still a little undercooked (all microwaves are different), then pop it back into the microwave and cook for a further 10 seconds on medium.

Repeat until it's cooked how you like (don't overcook it though or else it will be dry and yuck... keep it gooey and moist - like a pudding!!).

Take out of the microwave and top with your choice of extras - I used salted caramel ice-cream and chocolate sauce.

You could also use chopped nuts, whipped cream, chocolate bits, strawberries or berry coulis.