These Mexican Chicken Quesadillas are the perfect midweek meal! Top them with sweet chilli sauce and sour cream for a delicious finish…!
Oh how I love mexican food! One of my absolute favourite restaurants in Melbourne is a mexican restaurant called Mamasita. Everything there is ridiculously good, but you CANNOT go past their chargrilled corn cobs. Dear lordy! If I could, I would eat them everyday… they are that good! Anyway, they also do amazing quesadillas. Now I wont lie, my mexican chicken quesadillas have nothing on the Mamasita ones, but that's cool, because they are still totally drool-worthy!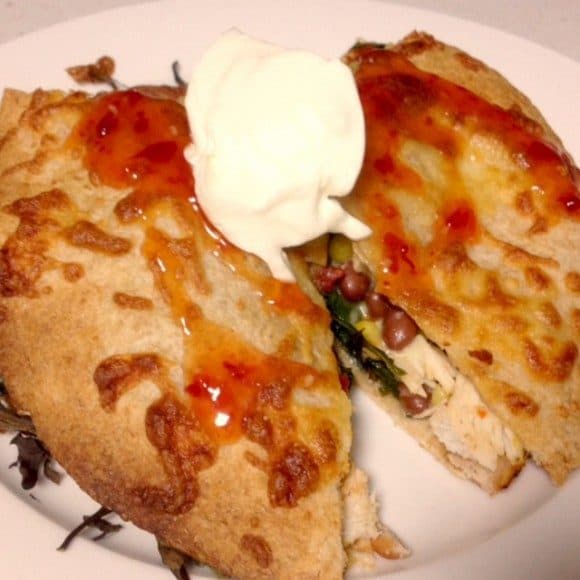 I'm not a huge fan of take-away food (unless it's really good of course!), so I like to play around with making home cooked recipes that could pass as take-away food, but are about a zillion times healthier! These quesadillas would be right at home being served out of a Mexican food van or take-away restaurant (except they aren't dripping with cheesy oil!). Loaded with fresh, tasty ingredients, they will be loved by your tastebuds and your hips alike! And they are absolutely perfect for a lazy Friday night movie session… this I know from experience.
So when you are making chicken quesadillas you have two options. You can either buy a cooked barbeque chicken from the supermarket and shred the breast meat into small pieces, or you can simmer a chicken breast in a saucepan of chicken stock for about 15 minutes or until cooked through. When the chicken breast has cooled, shred it into small pieces. I like to simmer a couple of chicken breasts and then keep one for sandwiches the next day… this is one of those clever little shortcuts that make life that little bit easier!
Once you have your chicken organised, cut up some sundried tomatoes and about half an avocado and place them into a medium sized bowl. Add some corn kernels and a small tin of mixed beans. Stir around. Sometimes I like to finely chop red onion and pop that in too (however, this particular batch of quesadillas are missing the red onion as my motivation level to go back to the supermarket was about minus 5000).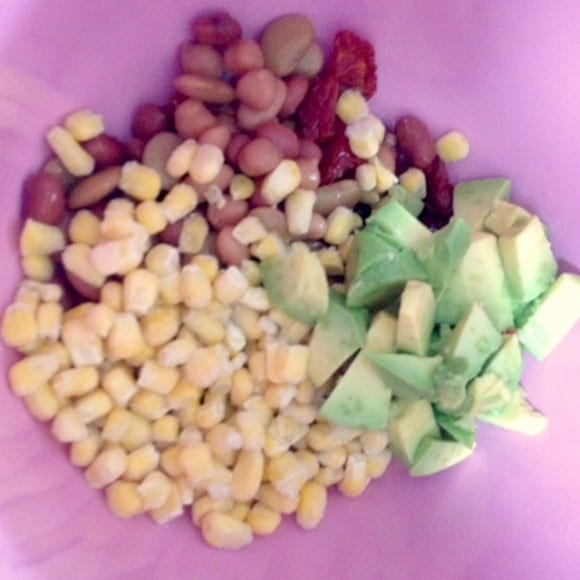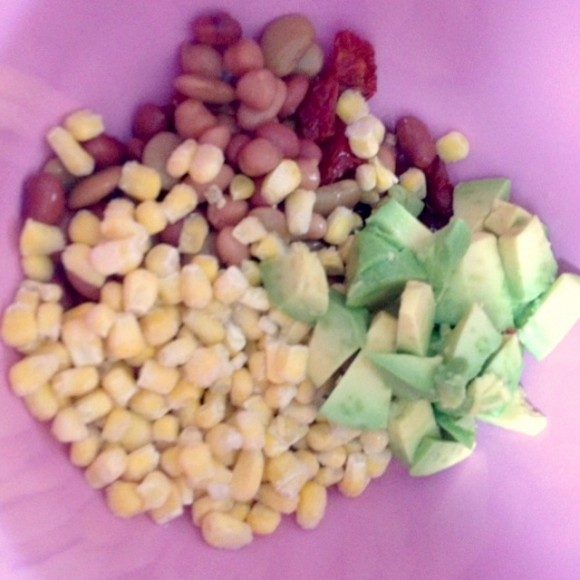 Stir a good shake of sweet chilli sauce through your chicken and add it to the bowl with your vegetables. Mix them all together.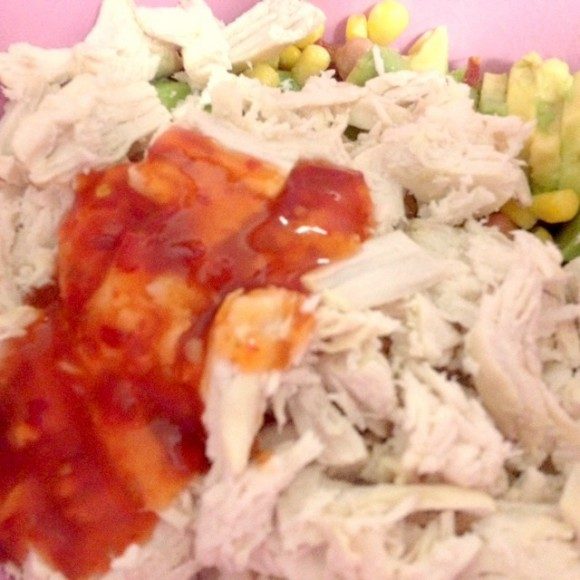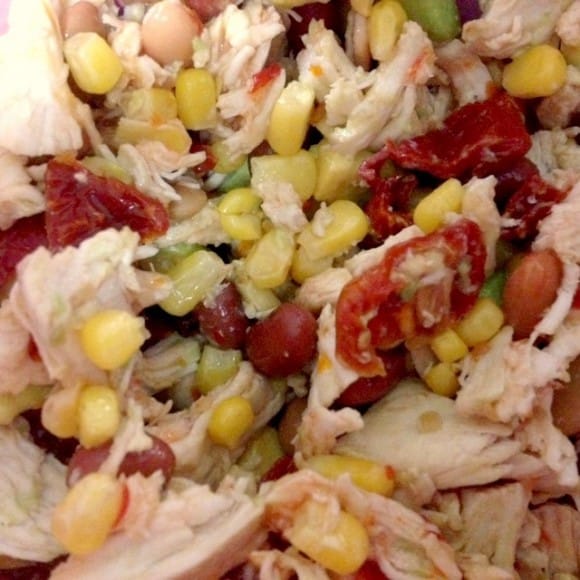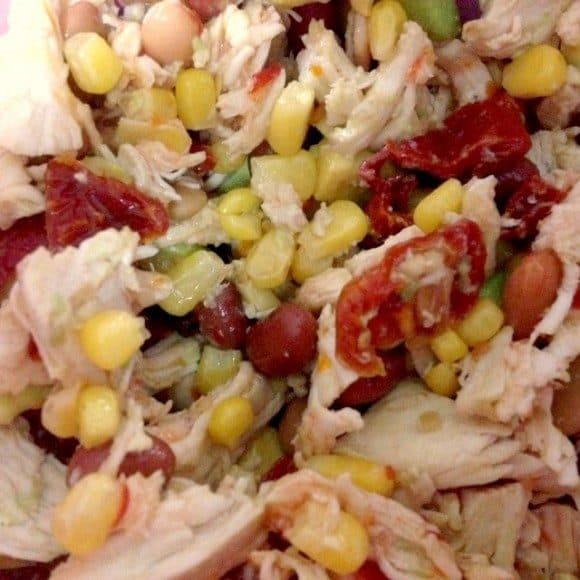 Put two wraps onto a tray and top with a handful or so of baby spinach or rocket. Add half of your mixture to each wrap and spread so they have an even thickness. Top with a little mozzarella (or grated tasty cheese) and then add another wrap. Sprinkle over a touch more cheese.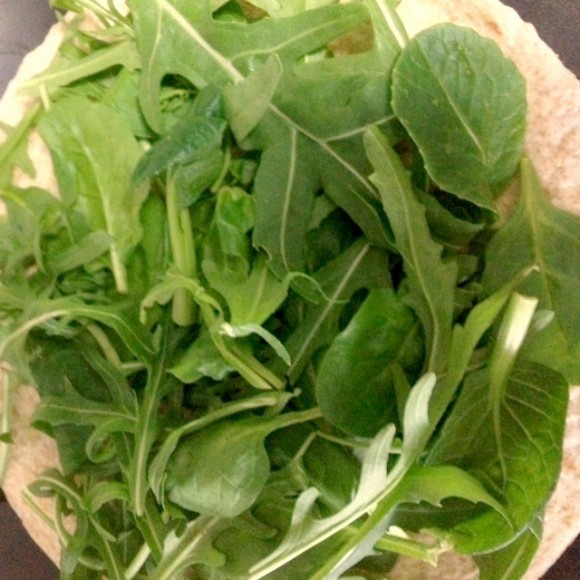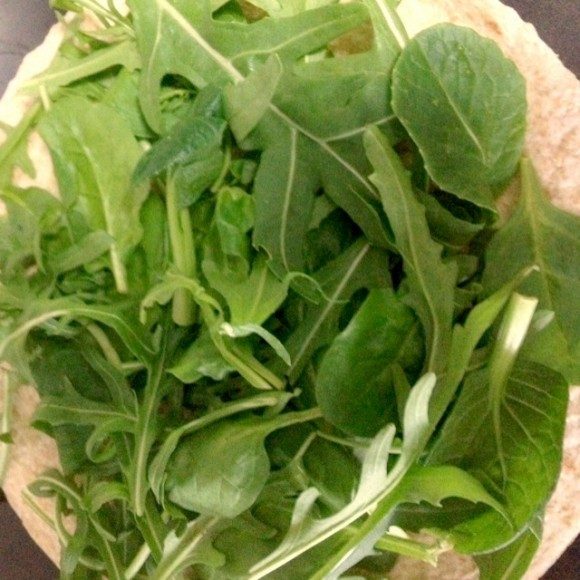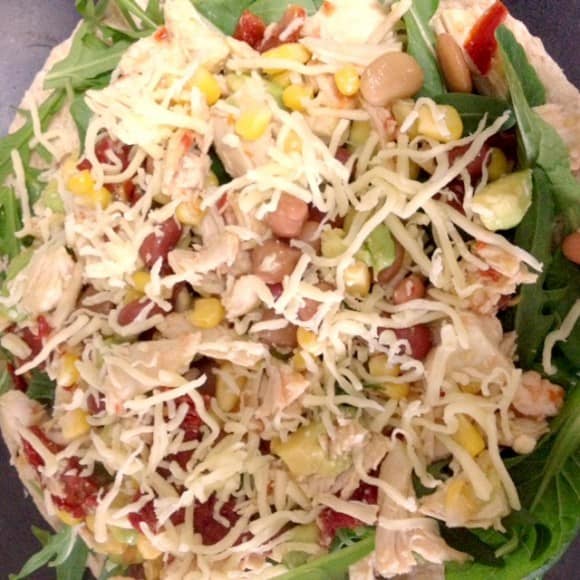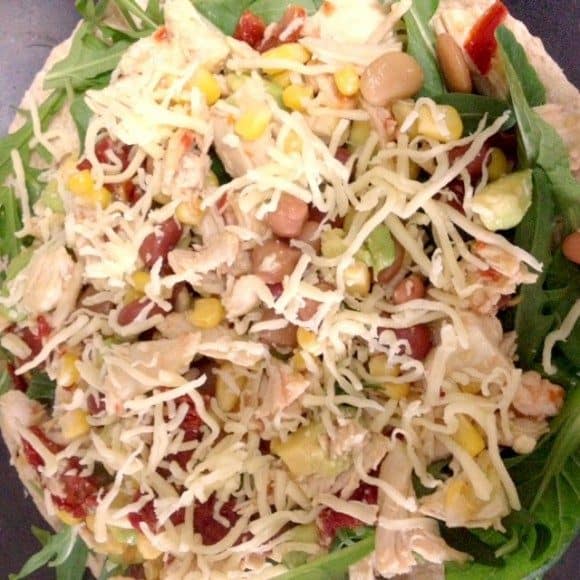 Place in the oven and leave the quesadillas to work their magic! Because you are making mexican food, feel free to pour yourself a tequila at this point. I personally didn't this time around… but it sounds like a pretty fabulous idea.
When your cheese has melted, your filling has heated through and your wraps are crispy, take the quesadillas out and cut into slices. Top with a little more sweet chilli sauce and some sour cream.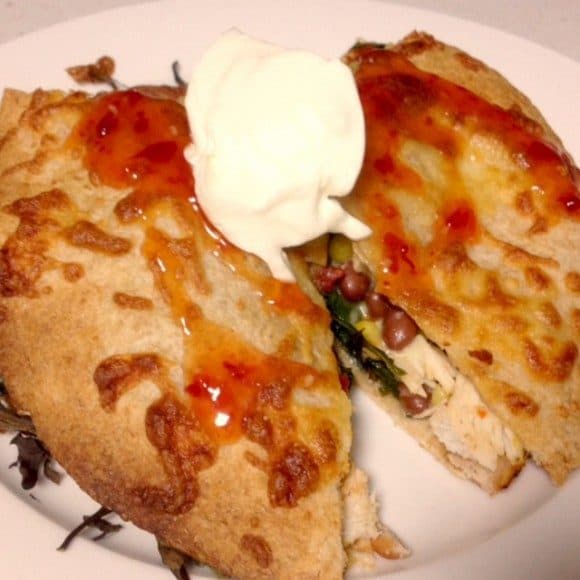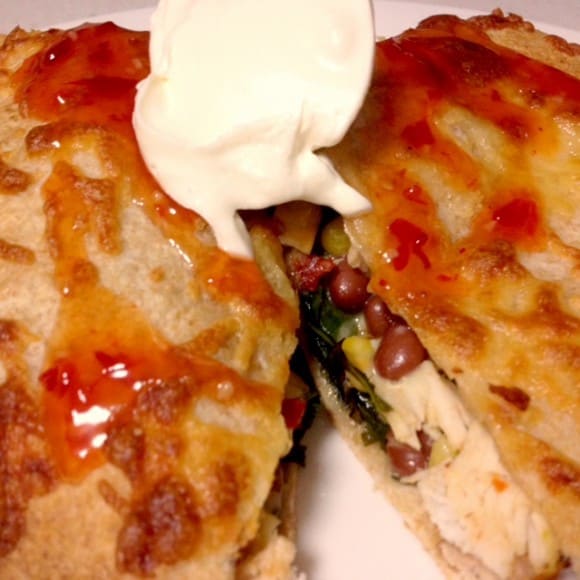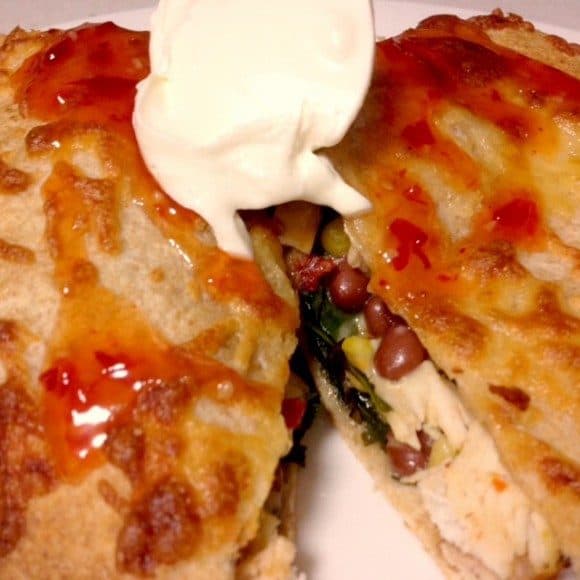 So easy, so yummy and so much better than take-away food!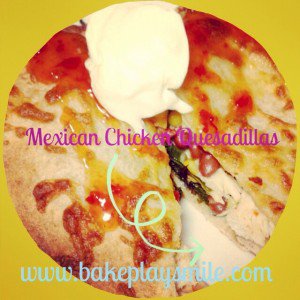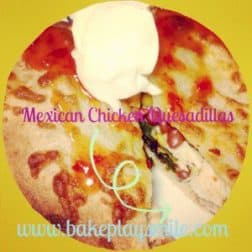 Delicious Mexican Chicken Quesadillas!
These Mexican Chicken Quesadillas are the perfect midweek meal! Top them with sweet chilli sauce and sour cream for a delicious finish...!
Print
Pin
Rate
Ingredients
4

small wholemeal wraps

50

g

baby spinach

or rocket

8

sundried tomatoes

chopped

1/2

avocado

chopped

1/2

cup

corn kernels

50

g

tin mixed beans

1

chicken breast shredded

1

tsp

chicken stock and water

for simmering chicken in

1/2

cup

mozzarella cheese

Sweet chilli sauce

Light sour cream
Instructions
Preheat oven to 170 degrees celsius.

Simmer chicken breast in chicken stock for approximately 15 mins or until cooked through.

Shred chicken into small pieces.

Chop avocado and sundried tomatoes into small pieces and add to a medium sized bowl.

Add in the mixed beans and corn kernels.

Add the shredded chicken.

Pour over some sweet chilli sauce (as much or as little as you like).

Stir to combine.

Place two of the wraps next to one another on a tray.

Spread the baby spinach (or rocket) over the top of the wraps.

Divide the chicken mixture evenly between the two quesadilla bases and spread to the edges.

Sprinkle over the mozzarella cheese.

Top with the remaining two wraps and sprinkle over a little more cheese.

Place in the oven and cook for about 20 minutes or until the cheese has melted, the wraps are crispy and the filling is completely heated through.

Cut into slices and top with a drizzle of sweet chilli sauce and a dollop of sour cream.