If you want to build your Pinterest presence, increase your blog traffic, and get more Pinterest followers, then you really, really need to know about group boards. Joining or creating group boards on Pinterest is a great way to do all of these things… and most importantly of all, get your pins out there for everyone to see!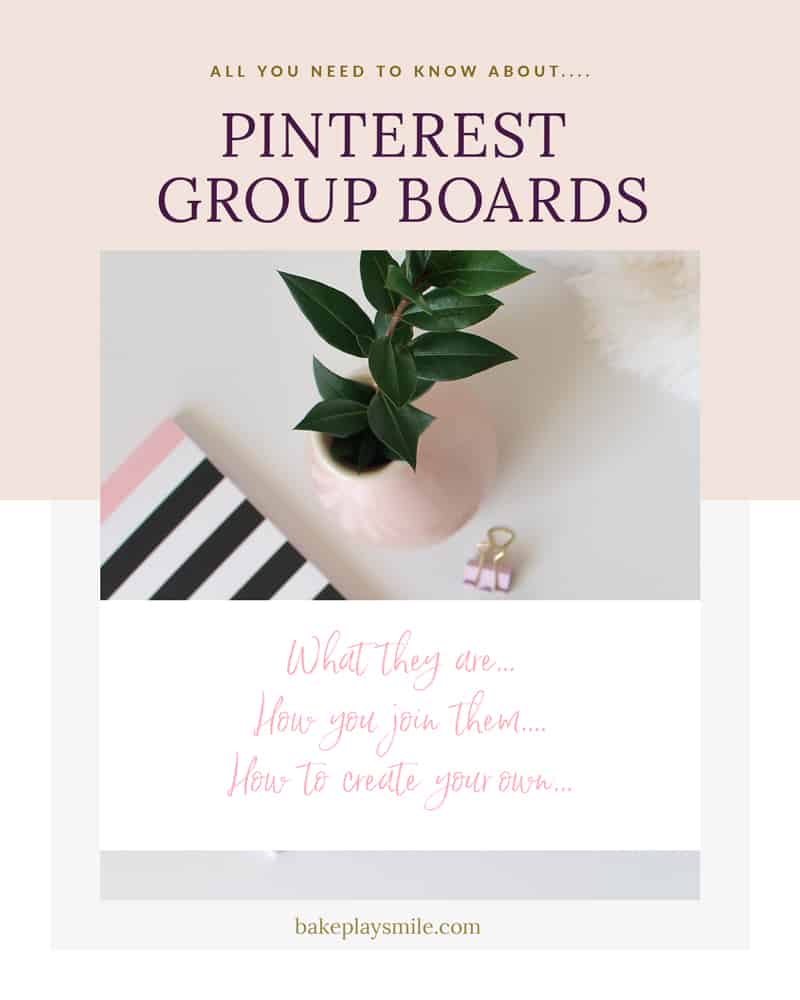 If you want to learn how to create your own Pinterest group board, check out my step-by-step guide here.
In this post, we're going to look at how you can find and join existing Pinterest group boards.
But first here's a few things you need to know about group boards:
Each group board is owned by one Pinterest user – they are the only person with the ability to invite new pinners to join the board;
You can only add pins to a board you have been invited to join (you can of course, request to join);
If you've requested to join a board, make sure you're following the owner of the board on Pinterest and check your notifications to see when you've been invited;
'Accept' invitations for group boards you wish to join and 'Ignore' invitations for group boards that you're not interested in.
Ok, so where exactly do you find all of these group boards?
1. Check out your favourite bloggers Pinterest accounts
Many bloggers will already have group boards on Pinterest. Check out their account and see if they have any group boards you would like to join. If so, send them an email and ask to be invited to join the board.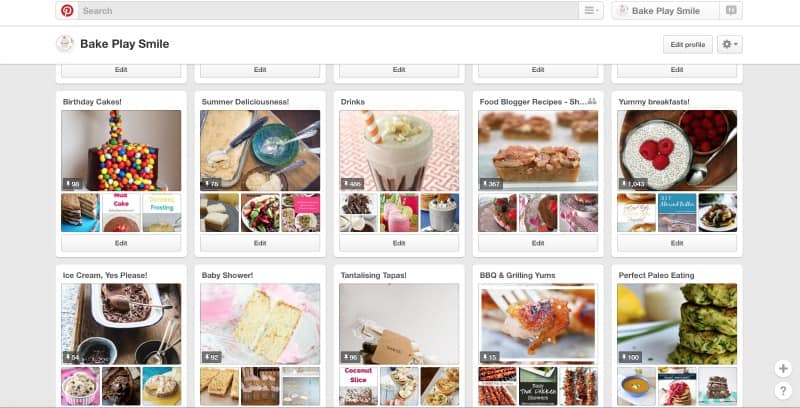 2. Ask around in blogging groups on Facebook
If you're a member of a blogging group on Facebook, ask people to add a link to their group boards. This is a great way for you to join your fellow bloggers boards (and vice versa).
3. PinGroupie
This is by far the most important way to join group boards. Head over to the PinGroupie website. Search in the title or description box the keywords for boards you would like to join. For me as a food blogger, I might use the search terms 'baking', 'desserts', 'Thermomix', or simply 'food'. Also, make sure you select the appropriate category (for me, that would be 'food_drink). In this instance, I have searched for 'dessert'.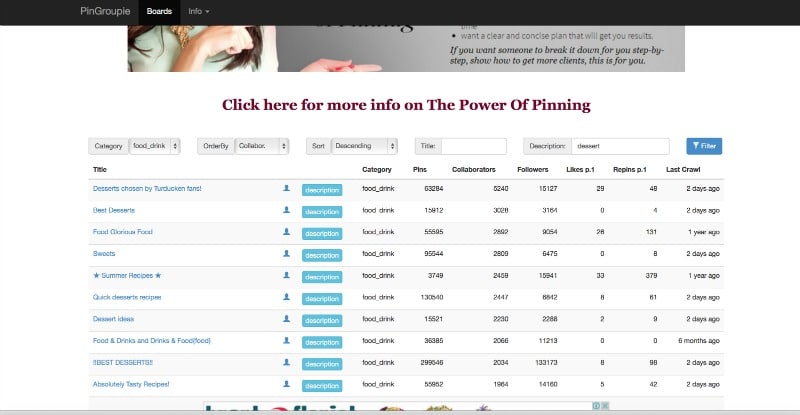 You can then choose how to order your search results. Personally, I prefer to order by descending repins (because this shows a high level of engagement on the board). You can also choose to search by the number of pins, collaborators, likes or followers a board has.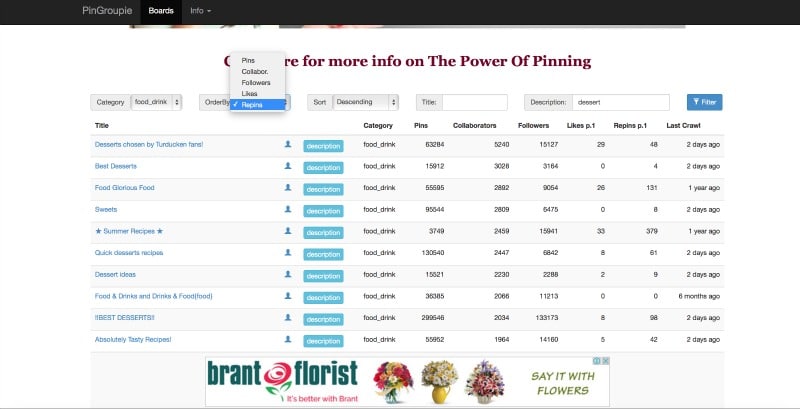 From here, you simply hover over the description box to see if the board is one you are interested in joining.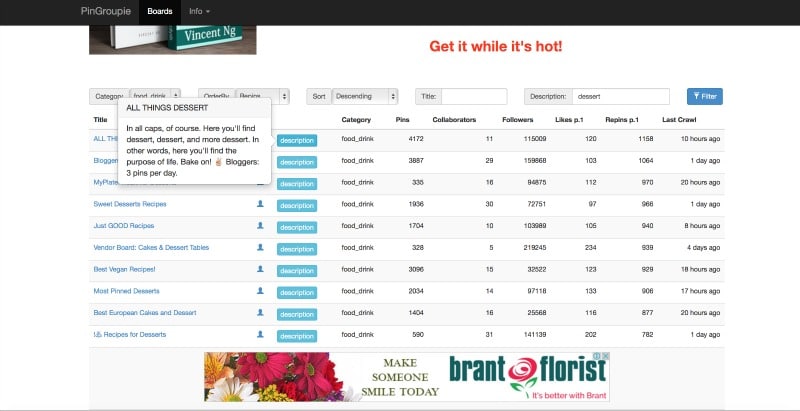 If you'd like to join the board, click on the person icon – which will then take you to the board owners Pinterest account. Make sure you're following the person. Then search for the particular group board you're interested in, amongst all of their boards (you'll notice a two person icon in the top right hand side of group boards).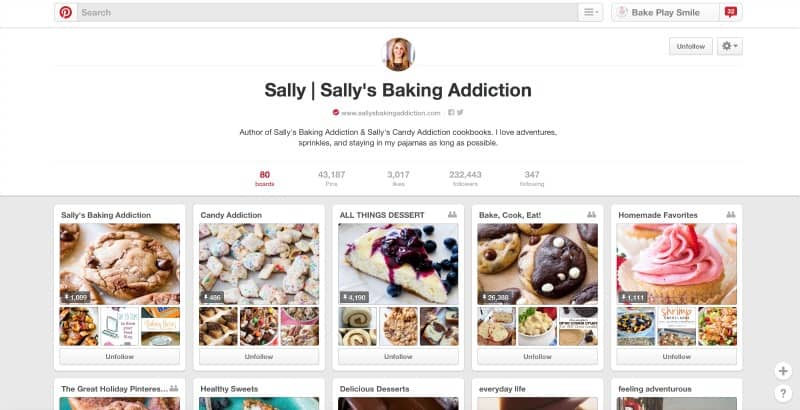 From here there are several ways that you can request to join a board:
often the owner will leave instructions for how to join in the board description (generally it will be to email them with your Pinterest email address and username);
if they have a link to their website you can click on that and send them an email requesting to join through their contact form;
you can leave a comment on one of the pins in the group board requesting to join.
Unfortunately, there's no easier way to join a group board. The best option is when the board owner has left clear instructions in their board description, just like in this example: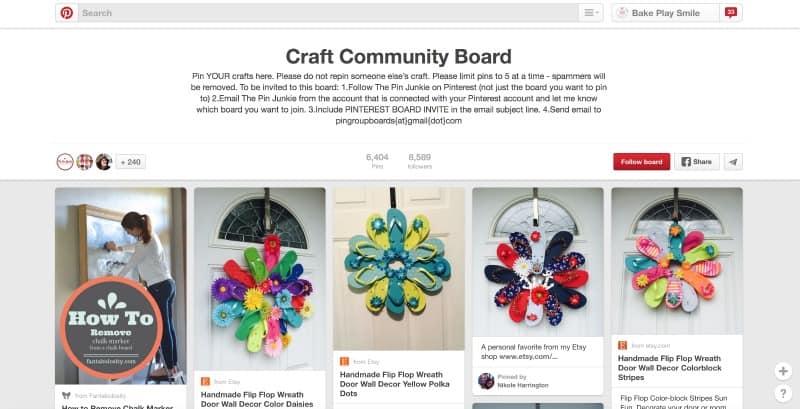 What to do once you've joined a group board:
it's really important to follow the rules of the group board (each board will have their own rules and some will be stricter than others – so make sure you only join boards that you're happy to follow the rules of);
add your pins to the group board;
repin other users pins from the group board to your own individual boards;
only add pins that are relevant to the group board;
don't add the same pin to the same group board more than once;
don't bombard the board with all of your pins at once – spread them out.
The important thing to remember is that by joining group boards, your pins have a much greater chance of being seen and repinned by a larger number of people – but remember to return the favour and pin other users content as well.
If you want to find out how to create your own Pinterest group board, click here.